By Expedia Team, on December 25, 2019
15 Best Places and Hotels to Stay in for a Family Holiday in Malaysia
Who says you need to hop on a plane to have an amazing family holiday? Malaysia is brimming with vacation spots, boasting some of the best holiday destinations in Southeast Asia. In fact, Malaysia is one of Southeast Asia's most visited countries, coming second only to Thailand.
While the thought of travelling within the country may seem boring, it's still possible to have a fantastic time while you do so. Travelling locally also means you don't have to worry about visas, airport transfers, and packing 20kg worth of clothes!
In this article, we'll be featuring the best places and hotels to go to so you can have a staycation to remember!
1) Johor Bahru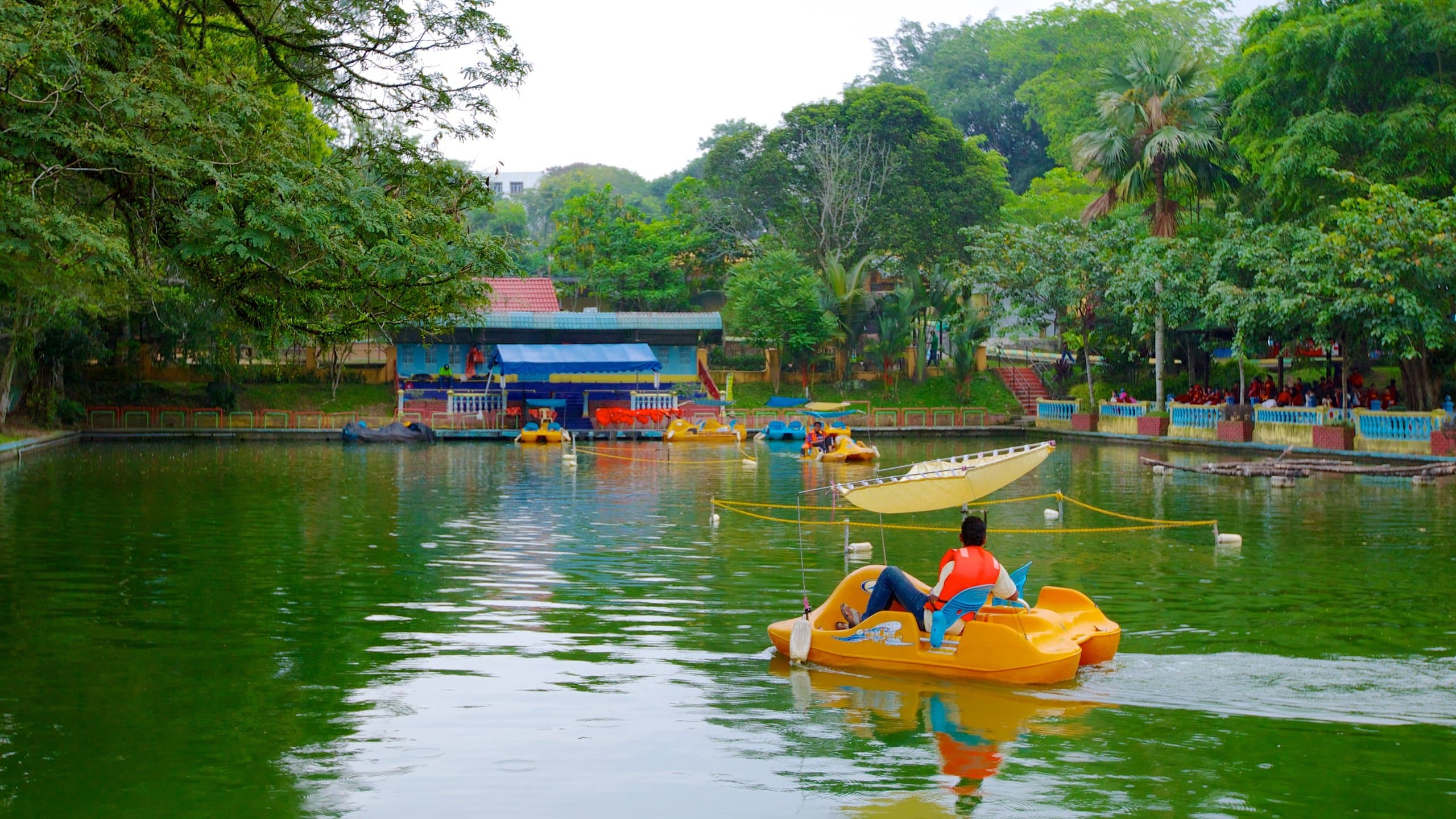 Credit: Expedia
For families visiting Malaysia, a trip to Johor Bahru is a must and you'll see why in a second. Johor Bahru has become quite a metropolitan city. It now has several hipster cafes, shopping outlets, high-end malls, and trendy bars. There are also several food spots to eat at! Johor Bahru is best known in Malaysia as the home of LEGOLAND – Johor's most popular family theme park! With over 70 rides, slides, shows, and attractions, LEGOLAND is sure to keep the entire family busy!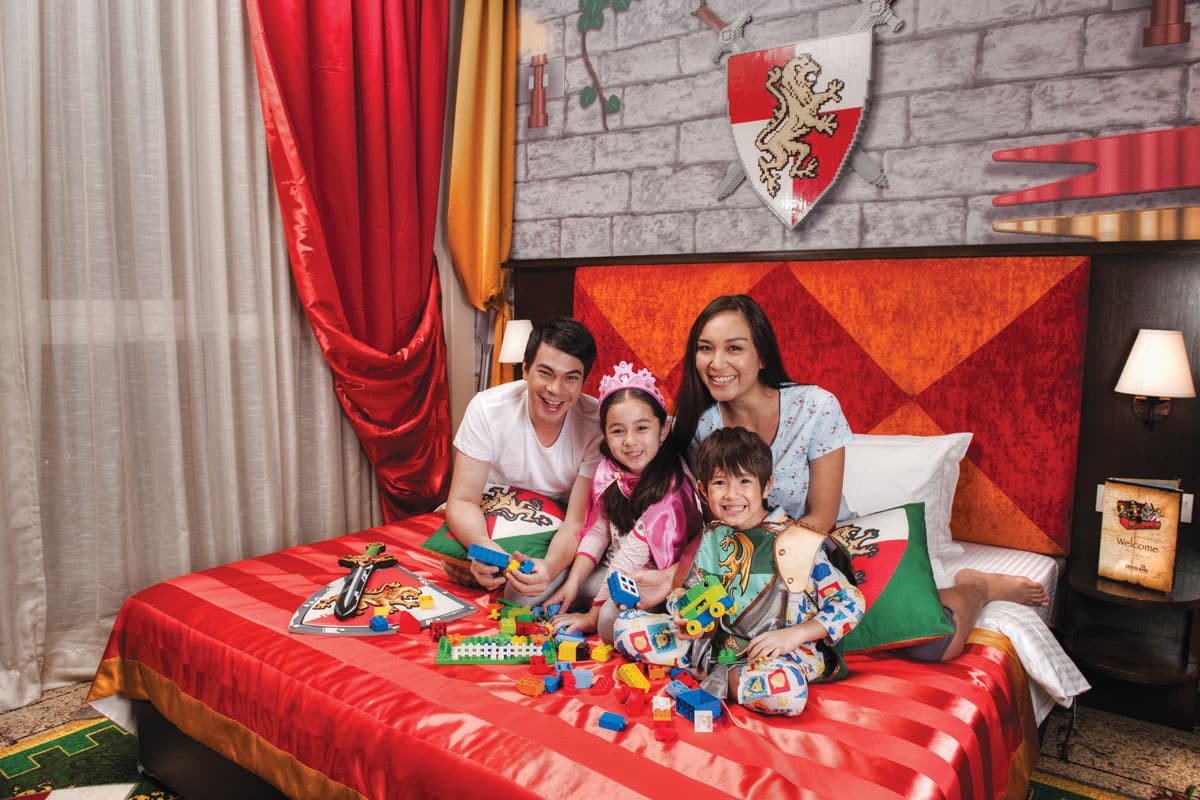 Credit: Expedia
Located in the heart of Johor Bahru, we recommend booking a room at LEGOLAND Malaysia Resort for an unforgettable stay. Fun themed rooms, a waterpark, restaurants, and an outdoor pool await guests. For those looking to do a little shopping, KSL City Mall and Sutera Mall are a stone's throw away. Sanrio Hello Kitty Town is nearby as well!
2) Kuala Lumpur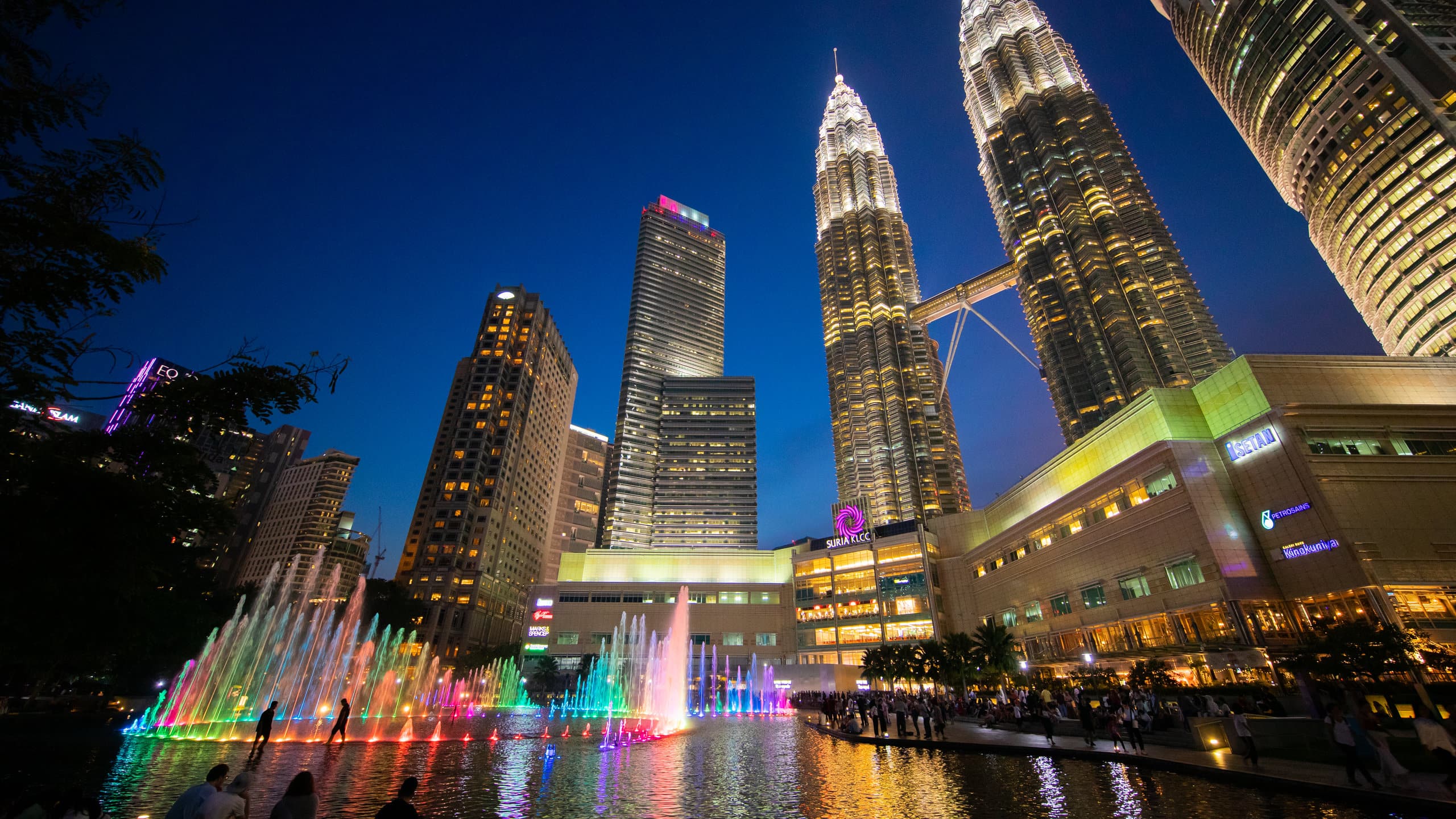 Credit: Expedia
Kuala Lumpur is the vibrant, bustling capital of Malaysia. It's full of colonial buildings, towering skyscrapers, and several natural attractions. There is much to do in the city, making it an ideal vacation destination for families! Whether you're looking to shop at Bukit Bintang or go on a food trip along Petaling Street, Kuala Lumpur has got you covered.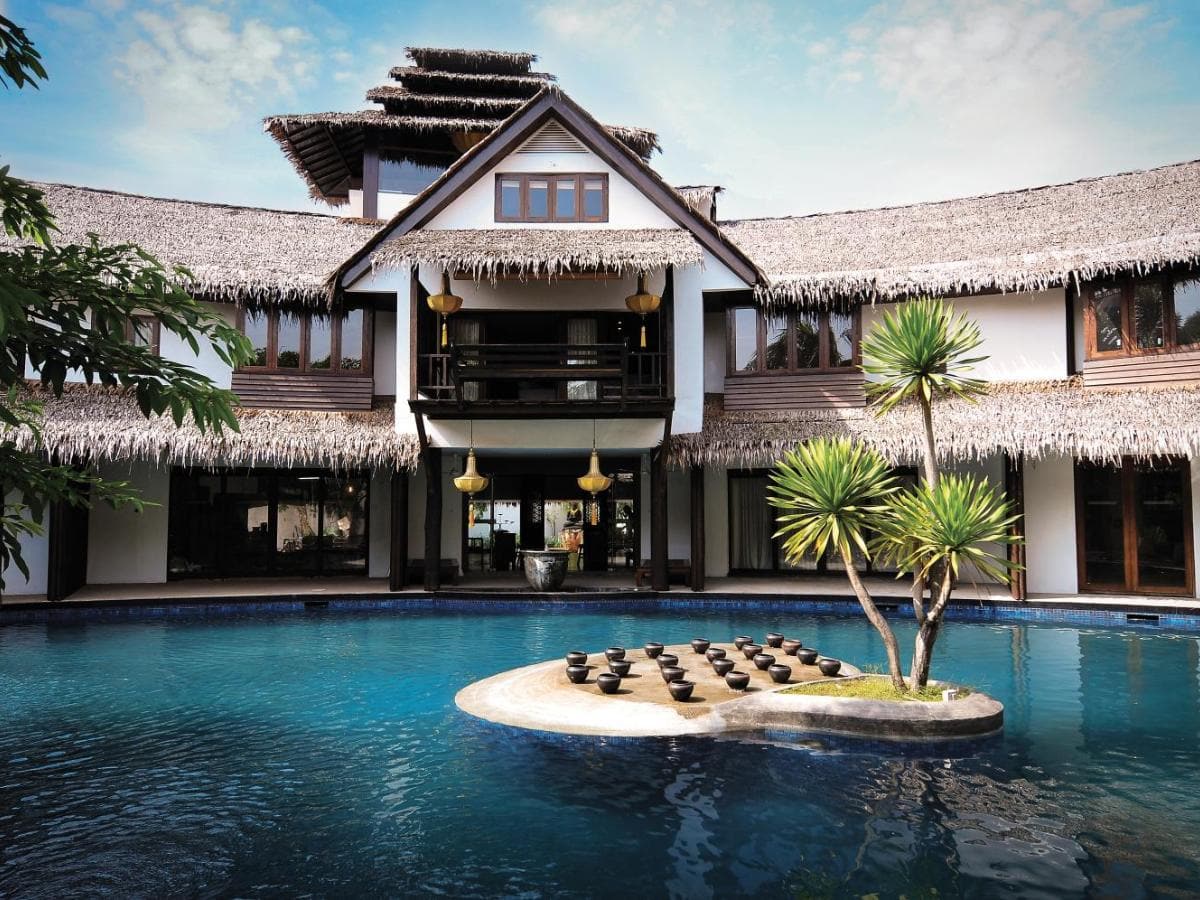 Credit: Expedia
Hidden in an upscale neighbourhood, Villa Samadhi Kuala Lumpur is a recluse your family can escape to without leaving the city. Surrounded by nature, Villa Samadhi feels like a relaxing retreat amidst the city's hustle and bustle. Perfect for a weekend staycation with the family!
3) Penang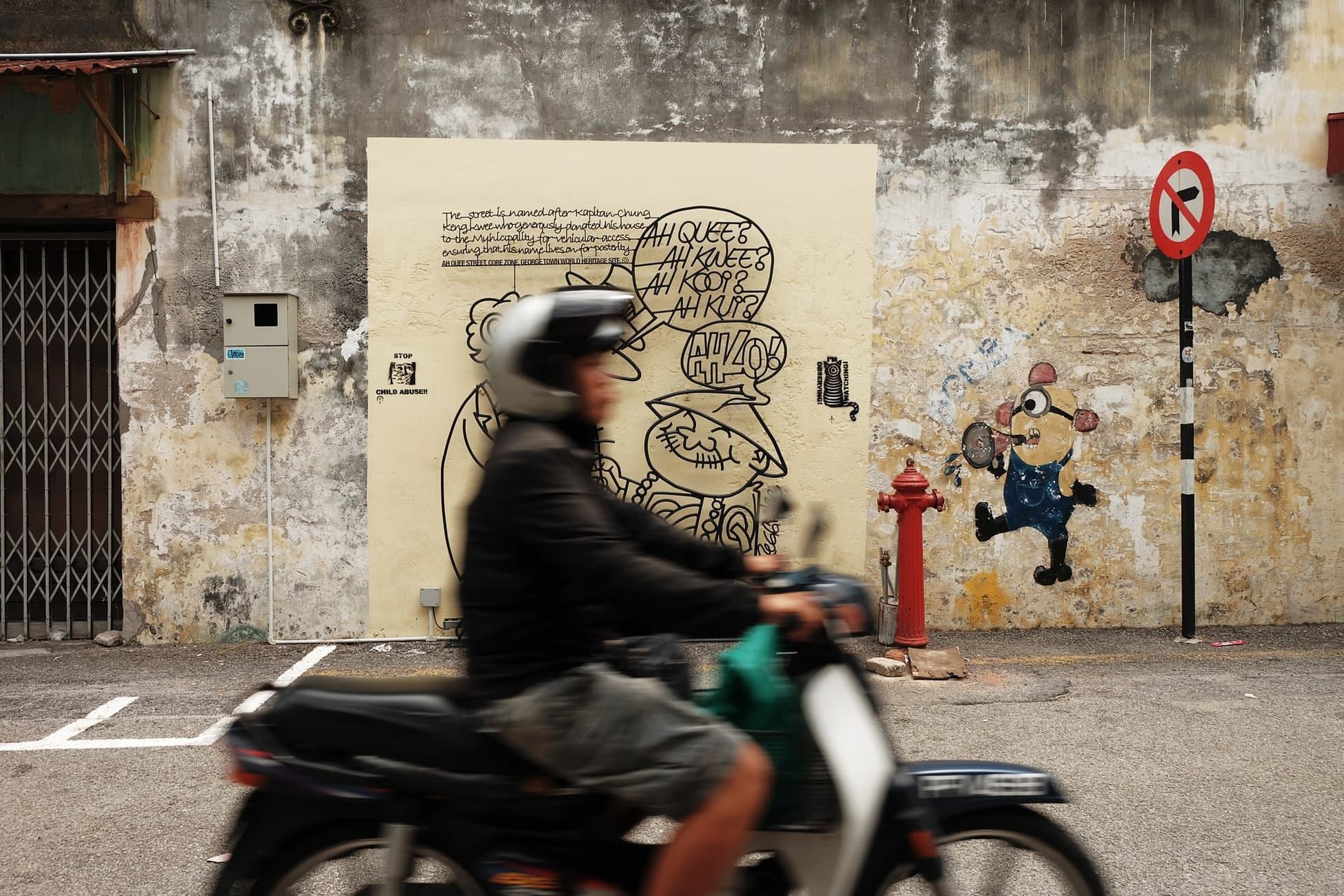 Credit: Mega Caesaria / Unsplash
Penang is one of Malaysia's most popular locations and is often considered the country's food capital. Home to the famous neighbourhood of Georgetown and Batu Ferringhi, Penang offers families a wide range of activities. Here, you can do everything from shopping to eating to laying on the beach!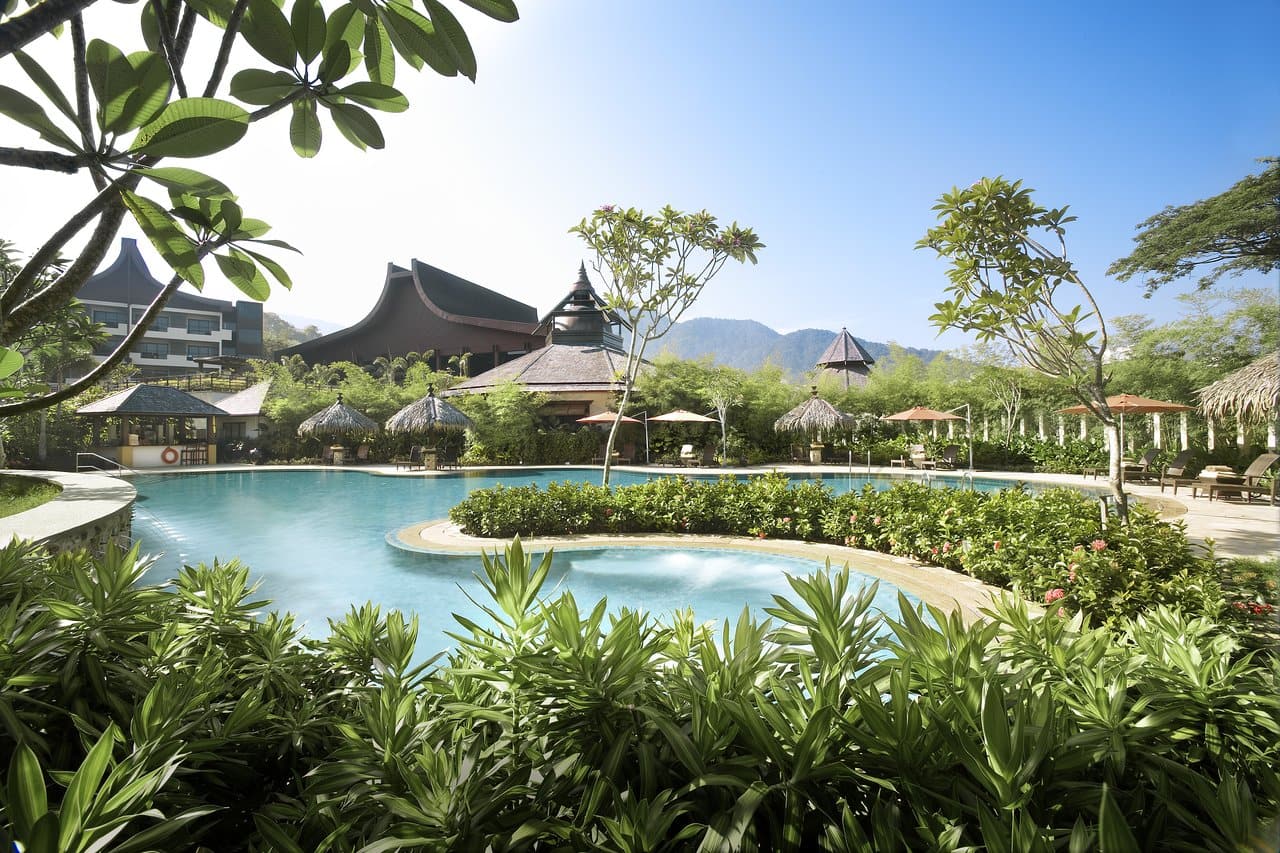 Credit: Expedia
Located in Batu Ferringhi, Shangri-La's Rasa Sayang Resort & Spa is one of Penang's most beautiful beachside resorts. With enough amenities to keep guests busy for days, the resort is also near attractions like Penang Butterfly Farm and ESCAPE Adventureplay. An added bonus is that it's quite close to the airport!
4) Langkawi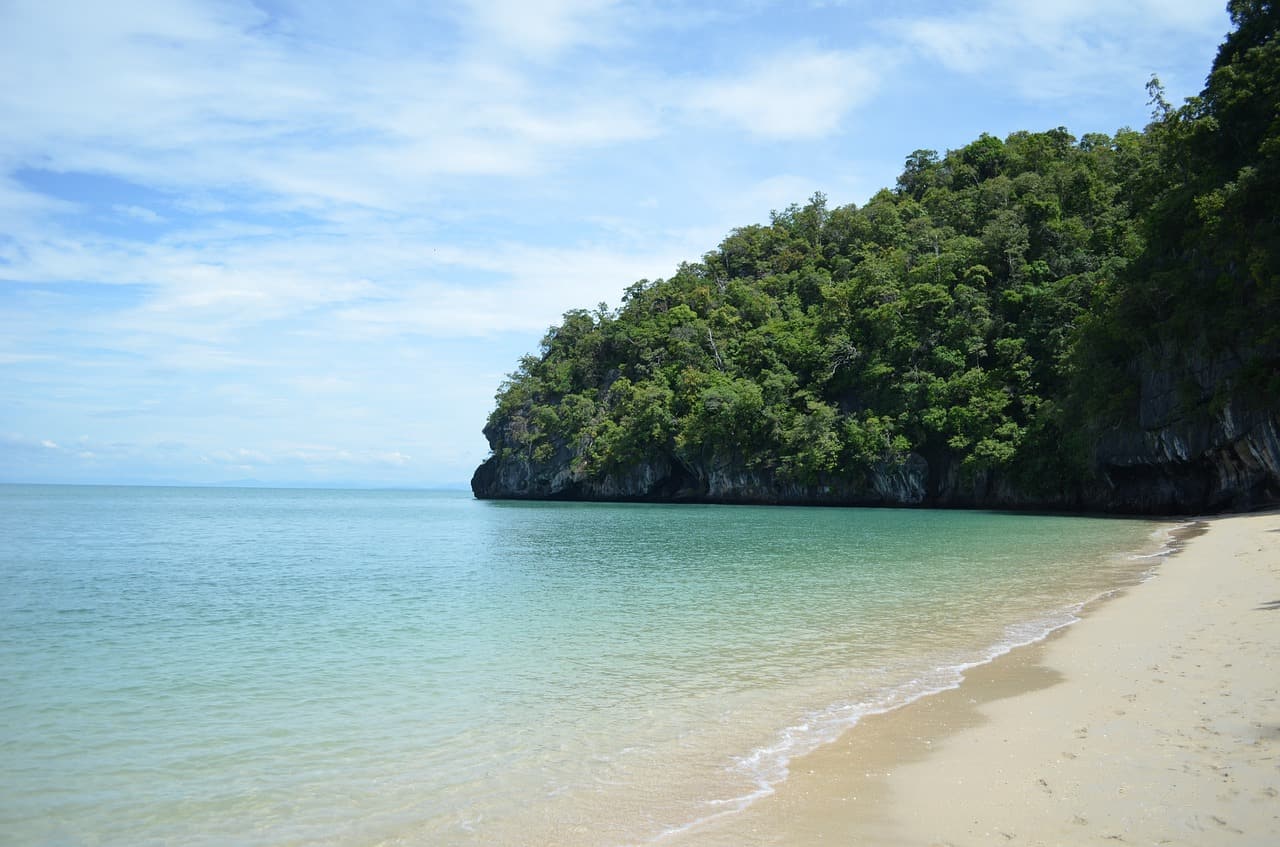 Credit: Buyahia / Pixabay
If Penang is the food capital of Malaysia, then Langkawi might be the country's beach capital. Abundant with huge, pristine beaches like Pantai Cenang and Pantai Tengah. Langkawi definitely deserves a spot on any beach-lover's itinerary. Beaches aside, Langkawi is also an excellent place to take part in outdoor activities like nature cycling and sailing. Don't miss out on the Langkawi Cable Car & SkyBridge to get amazing views of the island.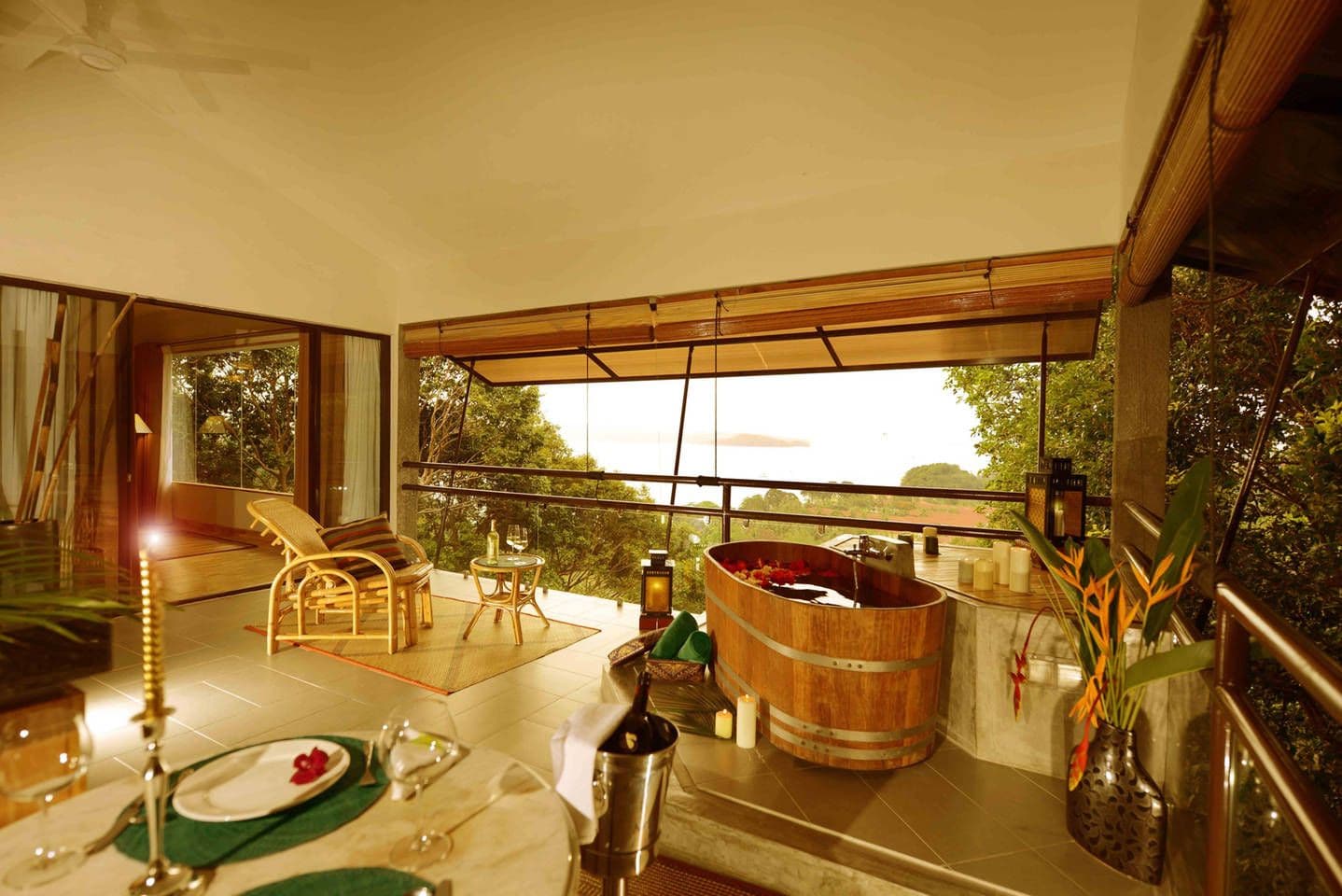 Credit: Expedia
We recommend staying at Ambong Ambong located right along Pantai Cenang beach. The resort offers breathtaking views of the island's lush natural landscapes. It also boasts a full-service spa, an outdoor pool, and an on-site restaurant. Beautiful and luxurious, Ambong Ambong is an ideal beachside staycation for families!
5) Kuching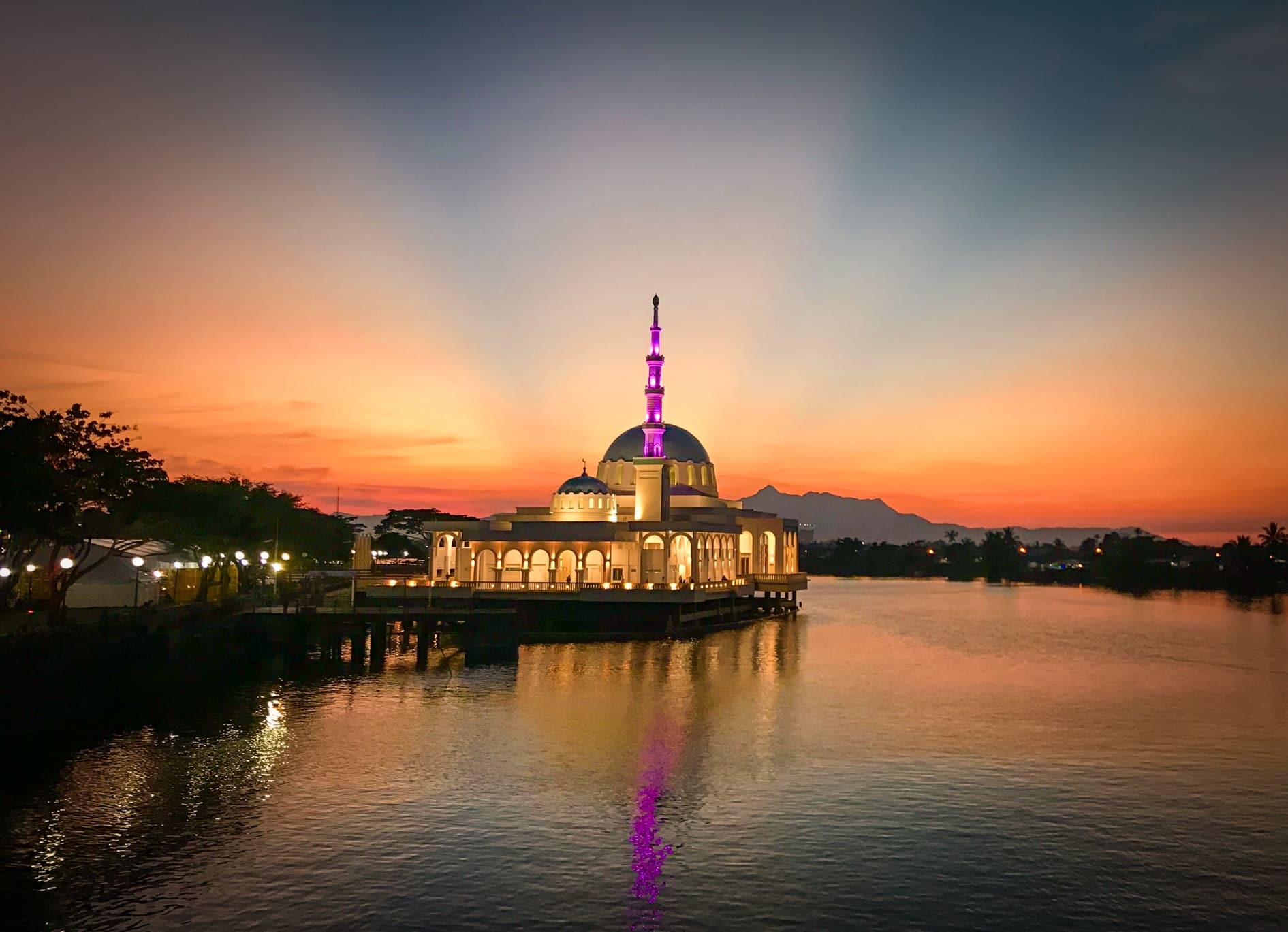 Credit: S.Ratanak / Unsplash
Kuching is the vibrant capital of Sarawak. It's characterised by a more authentic and cultural feel. Quite compact, Kuching is easy to navigate on foot and is full of places to eat! It also has unique wildlife and a few hiking spots. Some places to visit include the quirky Kuching Cat Museum, Bako National Park, and Sarawak Cultural Village. For more things to do in Kuching, check out this guide!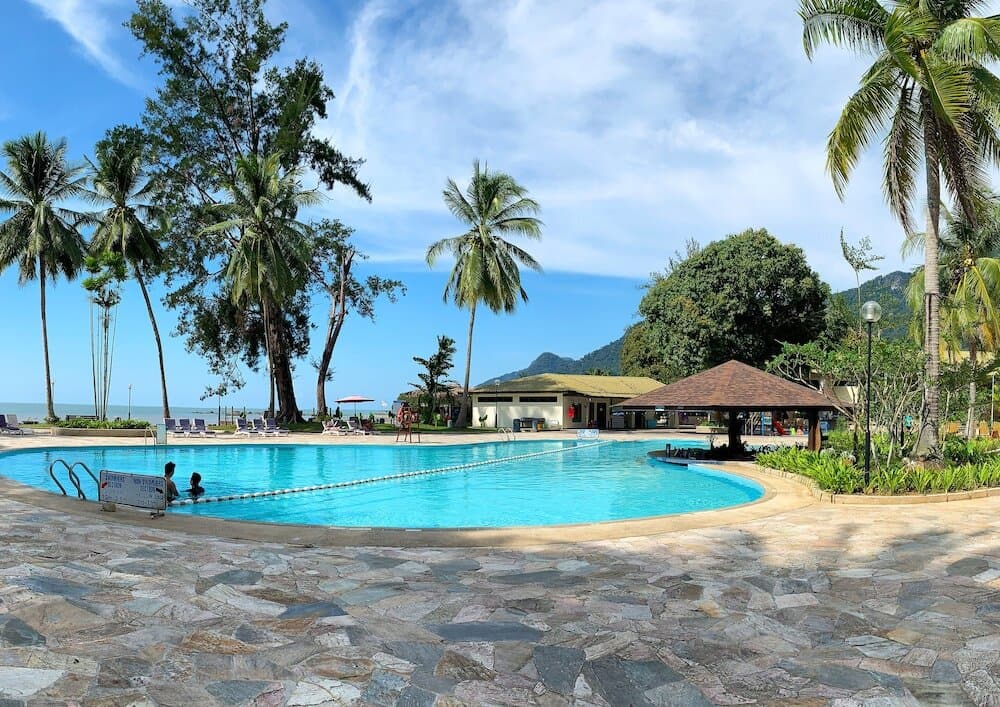 Credit: Expedia
Located near the beach, Damai Beach Resort is a breathtaking place to have a staycation. Families can choose to walk along the resort's private beach or enjoy a game of golf at Damai Golf & Country Club. The resort also boasts a children's pool, full-service spa, playground, and various sports facilities!
6) Perhentian Islands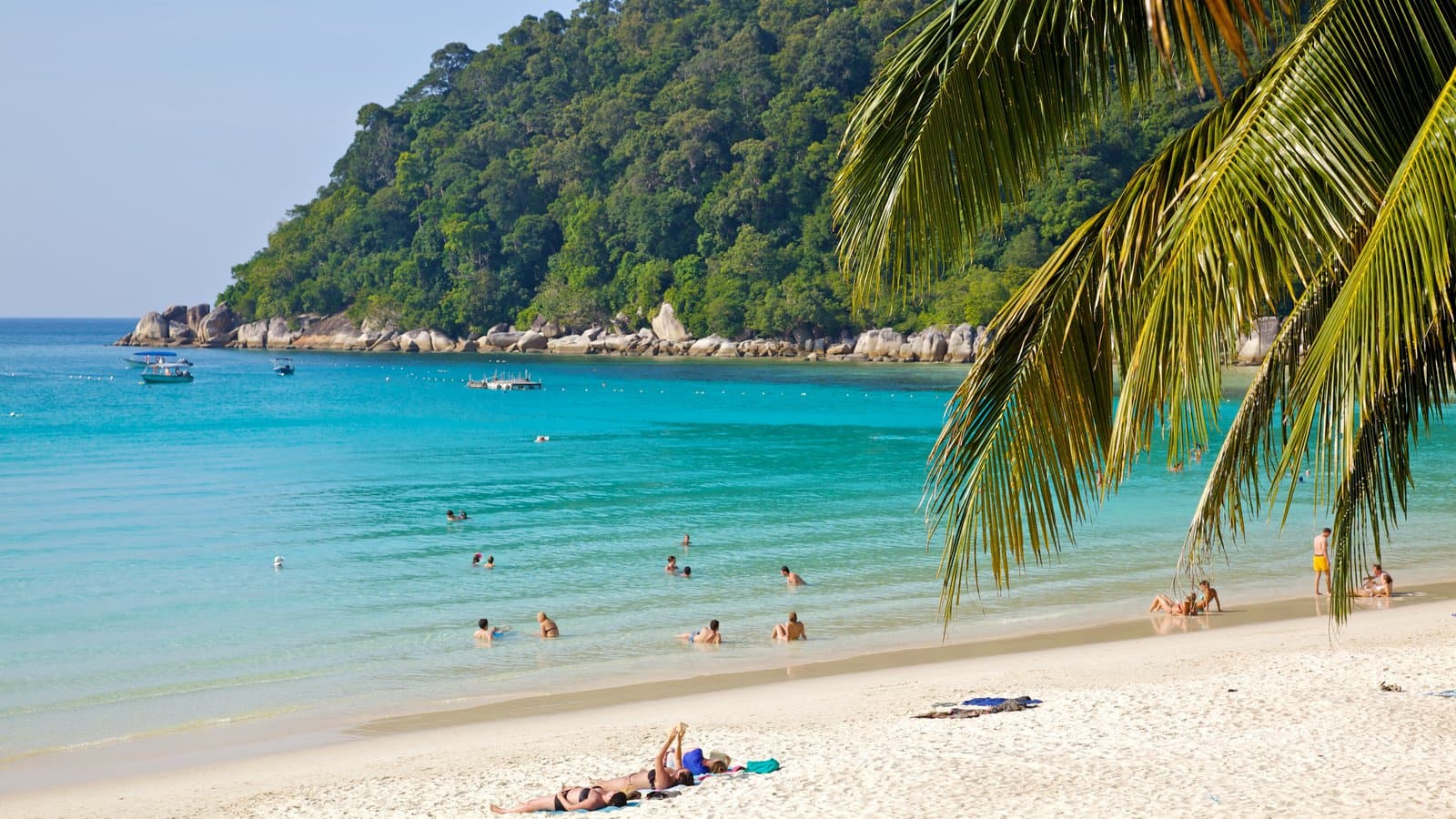 Credit: Expedia
For adventurous families looking to spend some time under the sun, a trip to the Perhentian Islands is a must! The Perhentian Islands are composed of two islands: Perhentian Kecil and Perhentian Besar. Both islands are popular among divers and snorkelers from all over the world! This is unsurprising as both islands boast diverse wildlife and crystalline waters. It's important to note, though, the Perhentian Islands are a little more expensive than other parts of Malaysia. Check out this comprehensive guide to the islands!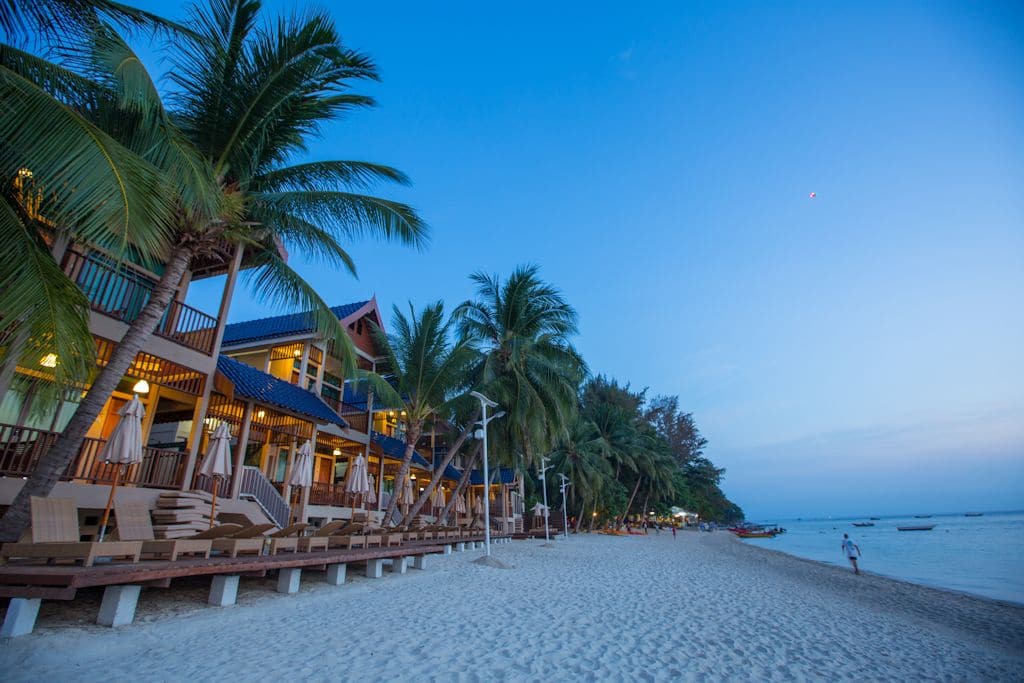 Credit: Expedia
Situated on Perhentian Besar, Coral View Island Resort is right along the beach and surrounded by nature. Guests can stay in quaint wooden villas that offer amazing views of the ocean. The resort makes it easy to relax and unwind as it's so tranquil and secluded. What's even better is that the resort offers scuba diving and snorkelling services for guests!
7) Malacca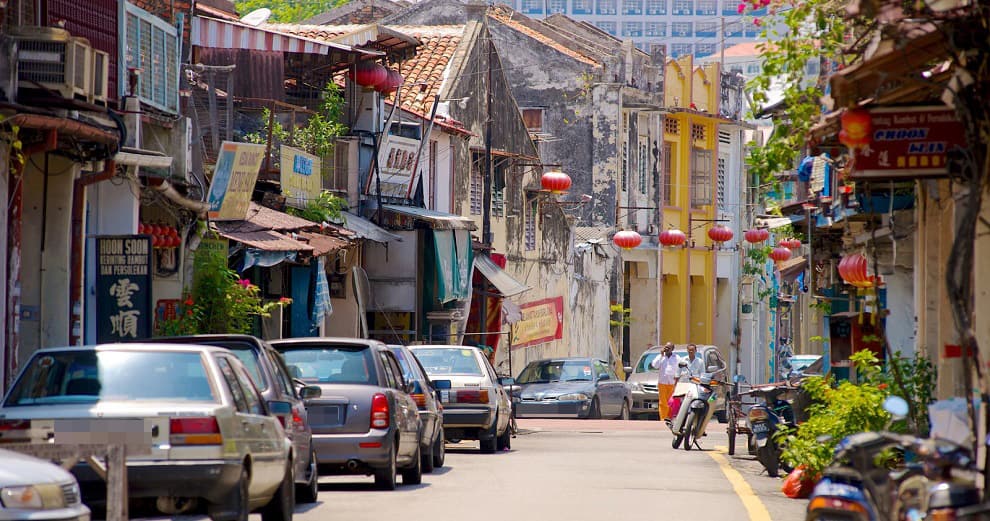 Credit: Expedia
Malacca is often considered Malaysia's historical state. It's full of colonial buildings, heritage homes, and ancient landmarks. You can see remnants from Dutch, British, and Portuguese rule in the city's key landmarks. For families, we recommend scheduling a trip to A'Famosa, the ruins of St. Paul's Church, and the popular Christ Church. No vacation to Malacca would be complete without a trip to its most famous street, Jonker Street! This iconic street is where you can enjoy tasty dollar-meals and more! Check out this Malacca vacation guide for more information on this amazing city.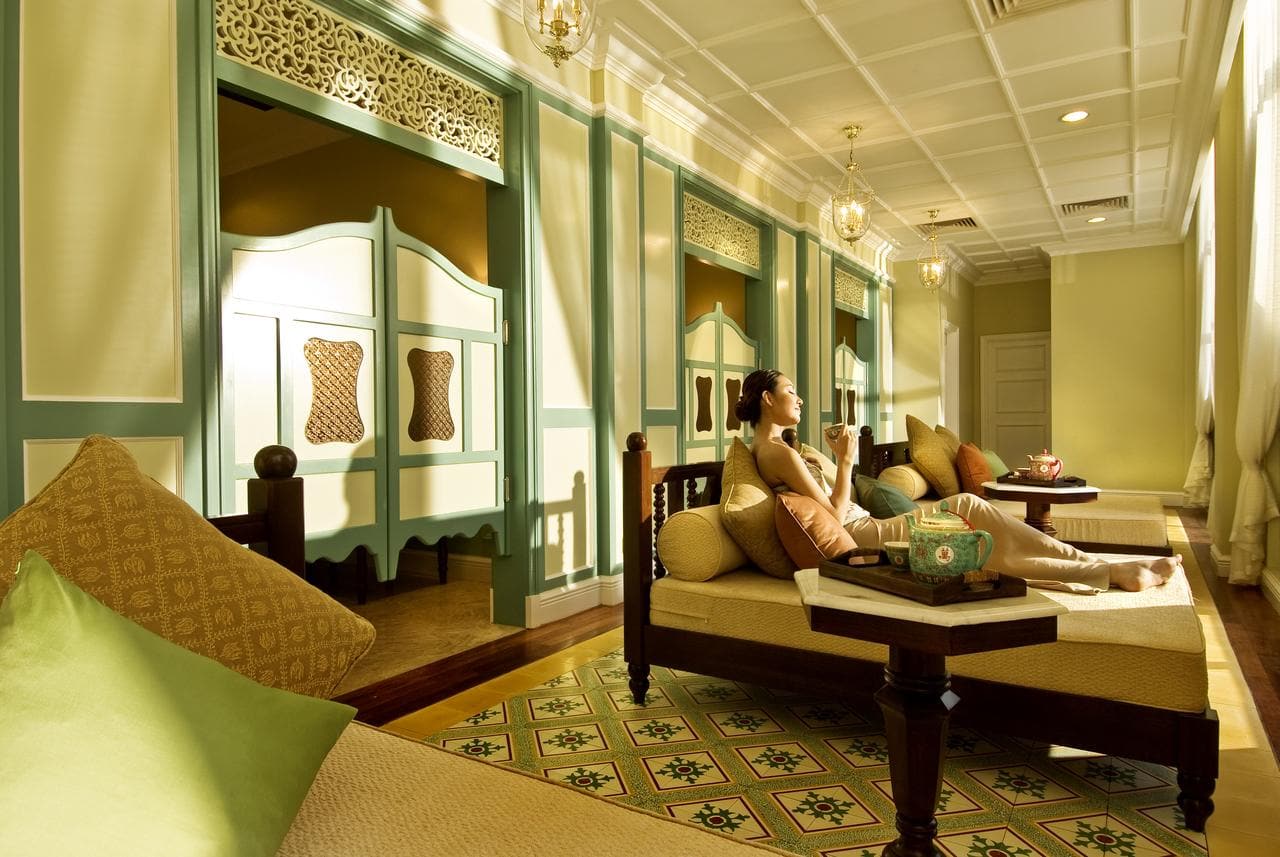 Credit: Expedia
Located right in the city centre, Majestic Malacca is one hotel that's just as its name sounds! The hotel is one of Malacca's most luxurious, beautifully-designed, and conveniently-located hotels. It's close to popular tourist spots such as Jonker Street, St. Paul's Church, and A'Famosa. Families can also schedule a trip to the nearby Malacca Crocodile & Recreation Park and Malacca Zoo!
8) Miri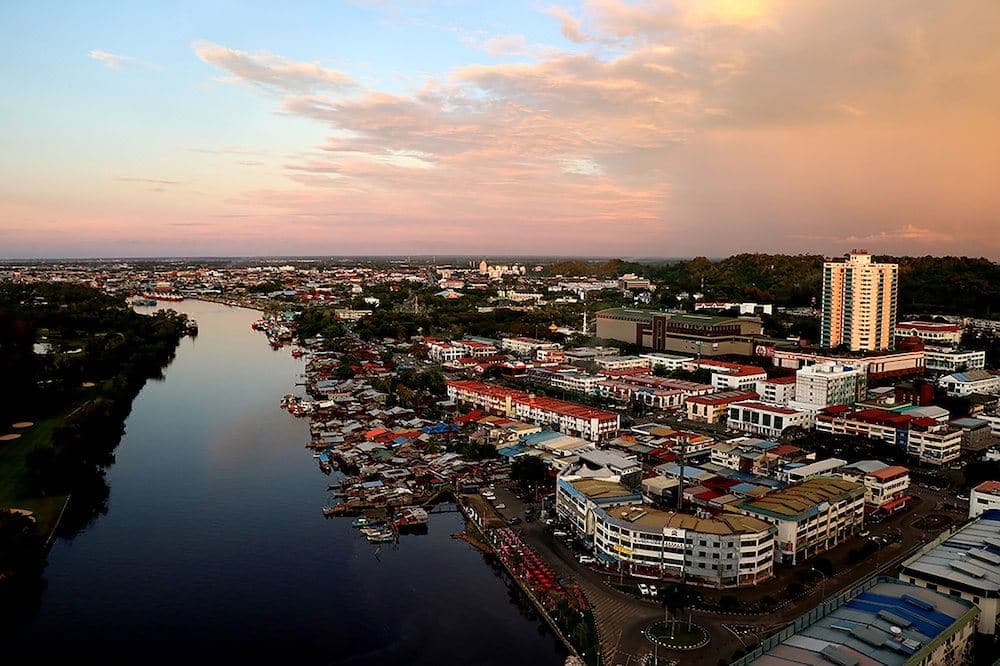 Credit: Expedia
Miri on the northwest coast of Borneo. It's often the starting point for many who want to explore the country's national parks, including Lambir Hills National Park and Niah National Park. Despite the city's recent modernisation, Miri still retains its small-town charm. Families visiting this quaint city should go to Miri City Fan Recreation Park, Jalan North Yu Seng, and San Ching Tian Temple.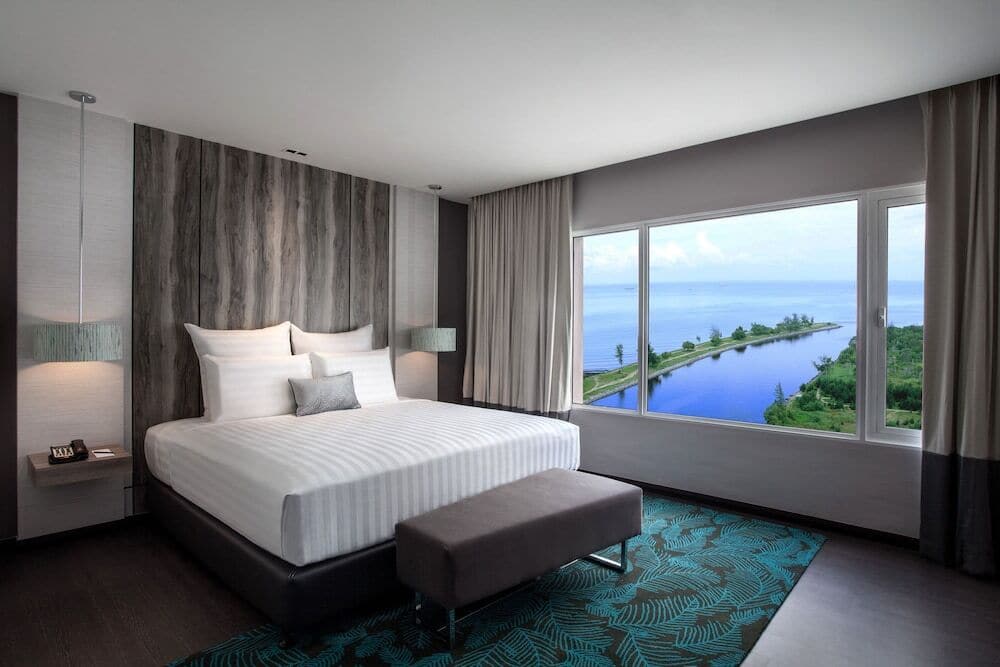 Credit: Expedia
Miri only has a handful of luxury hotels, but the Pullman Miri Waterfront might be the most luxurious. Located along the waterfront, the Pullman Miri offers its visitors breathtaking ocean and city views. The hotel has many on-site restaurants guests can dine at, as well as an 18-hole golf course., hot tubs, a sauna, and more! In a nutshell, it's perfect for a relaxing staycation within the city.
9) Cameron Highlands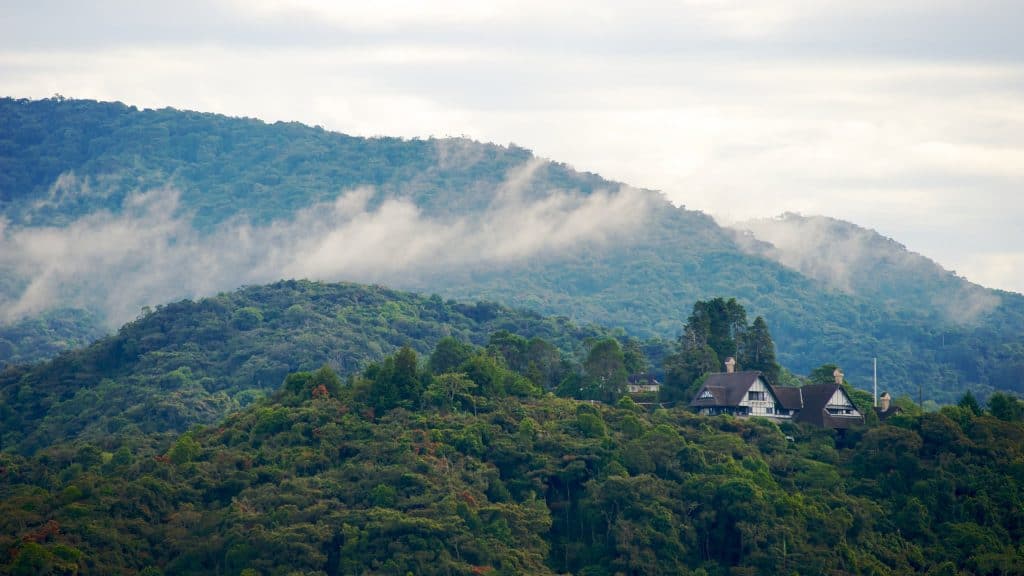 Credit: Expedia
The most popular of Malaysia's highland retreats, Cameron Highlands has a more temperate climate due to its location. Almost 2000 metres at its highest point, Cameron Highlands is a magnificent place. It is best known for its jungle trails, tea tasting, and bountiful strawberry farms – ideal for families who love the great outdoors. You can also try camping and jungle trekking! Here's a full guide to all the best things to do at Cameron Highlands.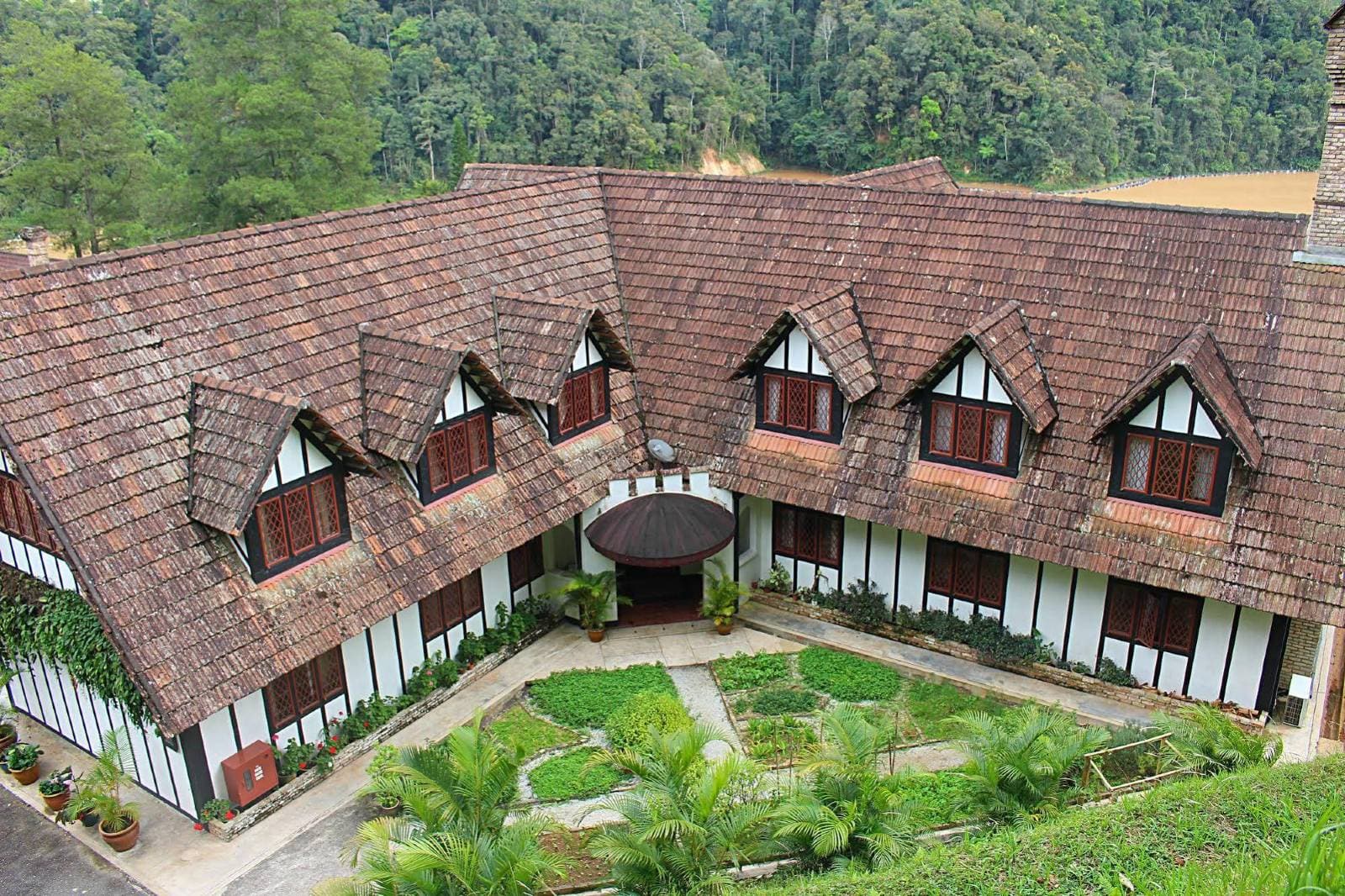 Credit: Expedia
Looking for a quaint place to stay among the highlands? We recommend staying at The Lakehouse Cameron Highlands. It's a Tudor-style boutique resort with beautiful rooms, cosy lighting, and a lush garden. What's even better is that the resort is close to the Orchid Farm, the Cameron Bharat Tea Plantation, and a few hiking trails.
10) Tioman Island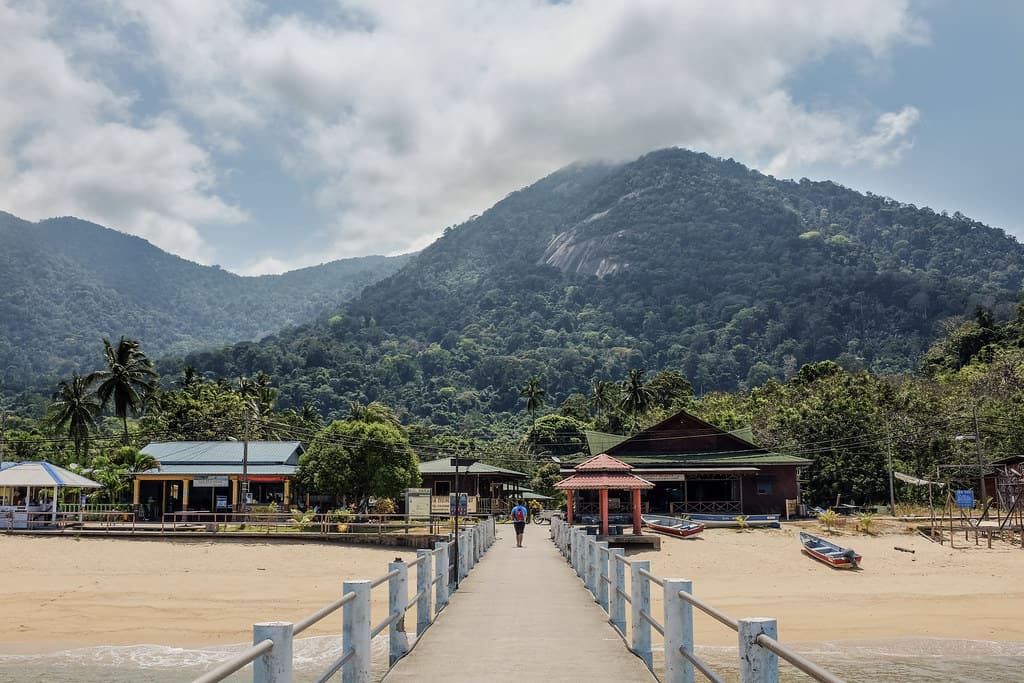 Credit: kaihm / CC BY-NC 2.0
Located on the southeast coast, Tioman Island is a mesmerising paradise that beckons those who love the sea. Its untouched beaches are only minimally developed, making them the perfect for sunbathing in peace. Beaches such as Paya Beach and Juara Beach are popular. But you might want to trek into the lush jungles or visit the beautiful Asah Waterfall as well! Don't forget to go snorkelling, too, as the waters are abundant with marine wildlife.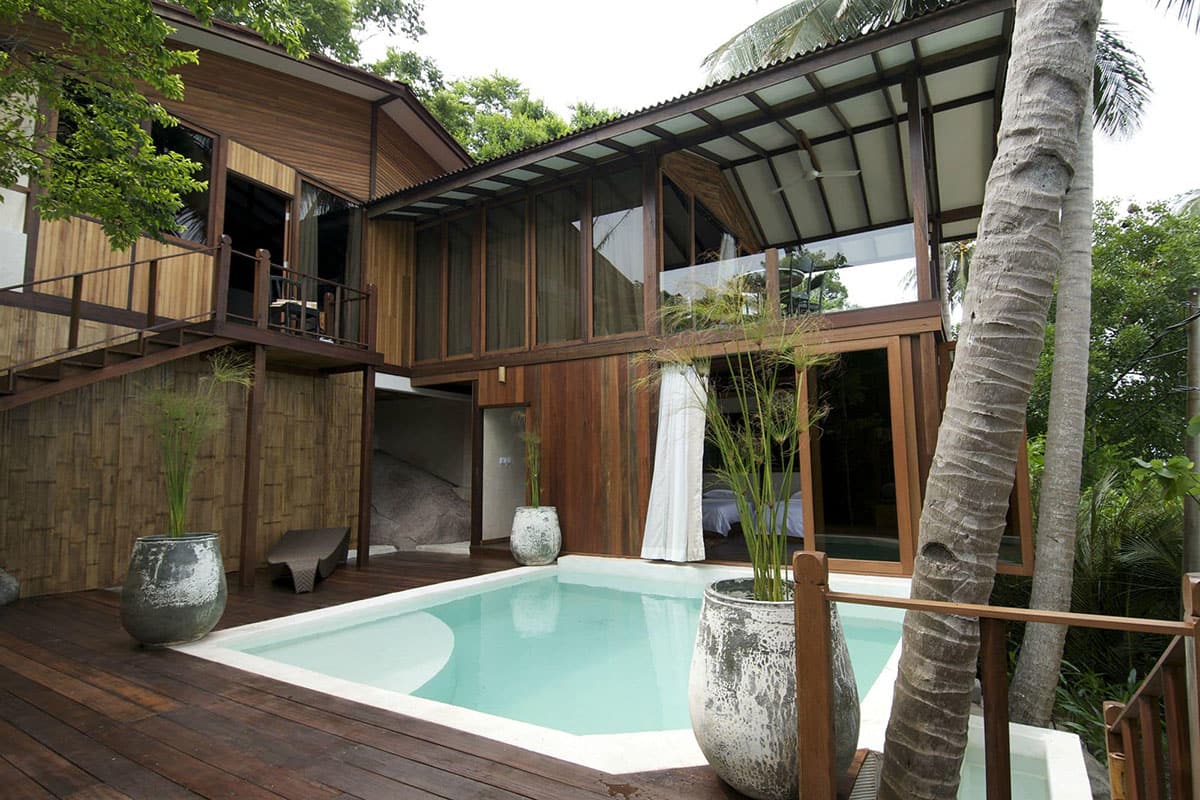 Credit: Expedia
Set in a tropical jungle, Japamala Resort is one of Tioman Island's most luxurious beachside accommodations. Its rooms are decorated with contemporary wooden furnishings and full of natural light. The resort dubs itself a "fashionably rustic eco-luxe resort". Choose from Japamala's chalets, sarangs, and villas and have a relaxing beachside vacation to remember!
11) Kota Kinabalu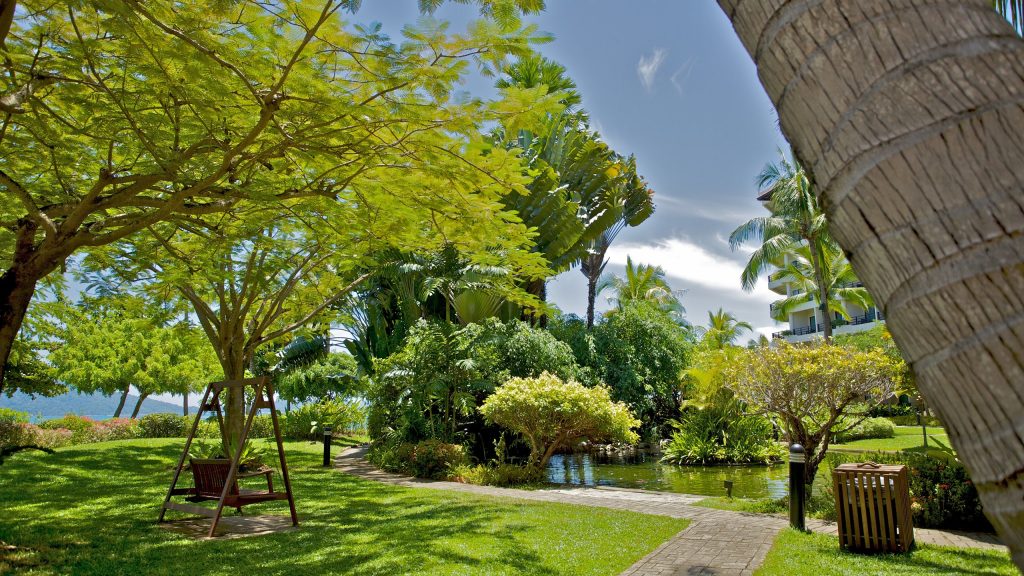 Credit: Expedia
Often referred to as KK, Kota Kinabalu is the vibrant capital city of Sabah. It's a beautiful place littered with Chinese shophouses, night markets, and shopping malls. Home to the highest mountain in Malaysia, Mount Kinabalu, it makes sense to explore or even climb that mountain while you're in the city. If that's too extreme for you, then you might be content with visiting the city's many sights. Make sure you get to see the Atkinson Clock Tower, the Sabah State Mosque, and the Kota Kinabalu City Mosque. Get a more authentic experience by venturing into Mari Mari Cultural Village where you can learn about the traditional lifestyles of the Sabahan tribes.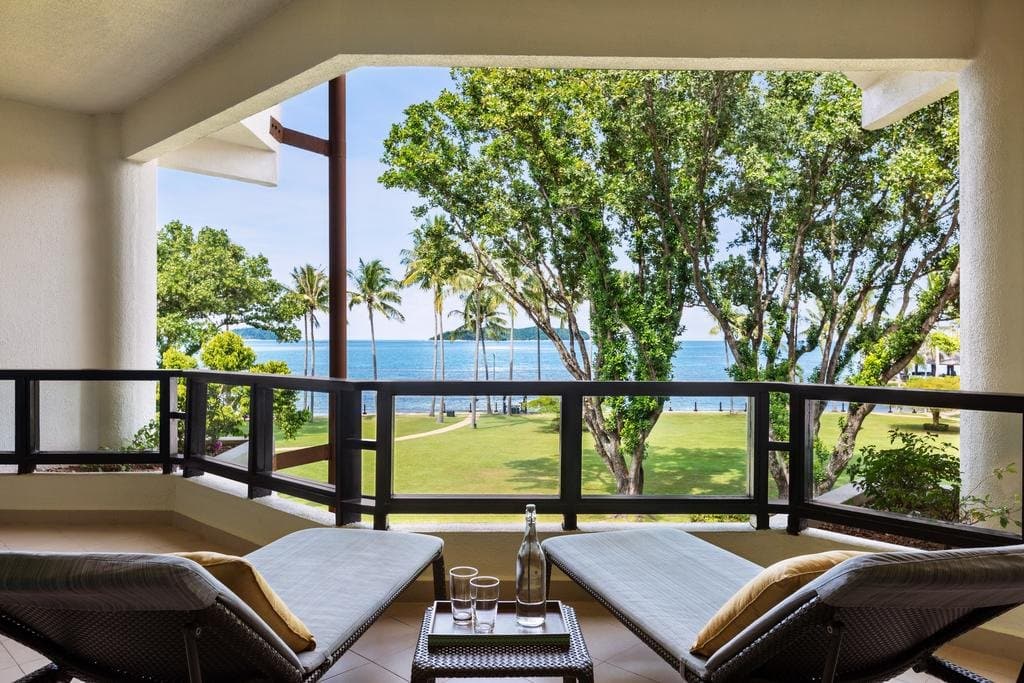 Credit: Expedia
Shangri-La's Tanjung Aru Resort & Spa is a beachfront resort that promises its visitors luxury and relaxation. With a whopping 492 rooms, the resort boasts stunning views of the ocean, the city, and even Mount Kinabalu. The resort also has world-class amenities and a full-service spa. It also houses the STAR Marina which offers watersports, boating, and cruise facilities.
12) Ipoh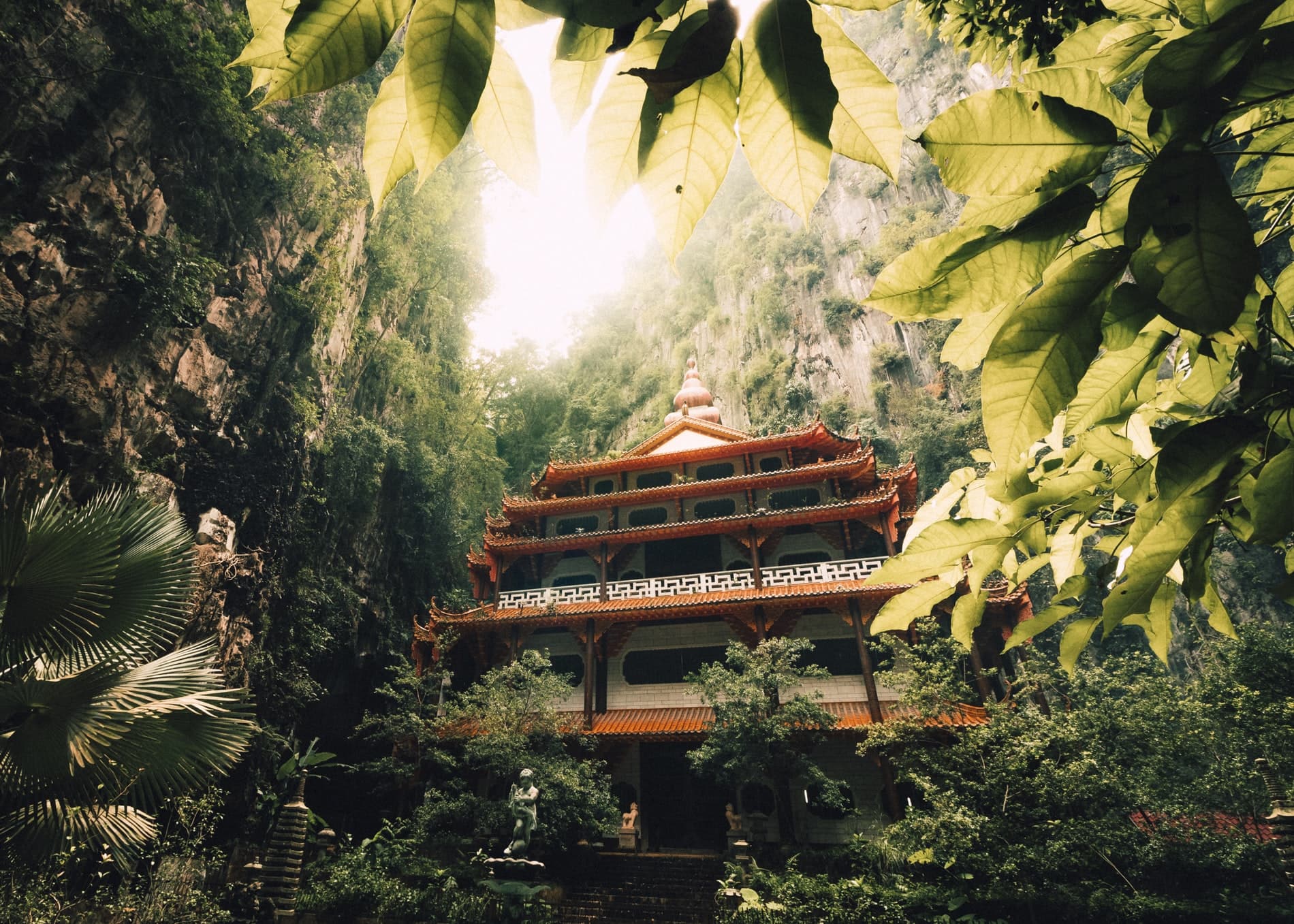 Credit: John T / Unsplash
Often considered the gateway to Cameron Highlands, Ipoh is a sleepy city in northwestern Malaysia. It holds a wealth of interesting history, street art, murals, and family-friendly attractions. It's also a great place to sample some delicious Malaysian street food! If you do plan on making a stop at Ipoh, we recommend staying at least a couple of days because there's so much to see! Make sure you get to explore Kok Lok Tong Cave Temple, Sam Poh Tong Cave Temple, and the other temples there. For families with kids, The Lost World of Tambun is a thrilling theme park not to be missed!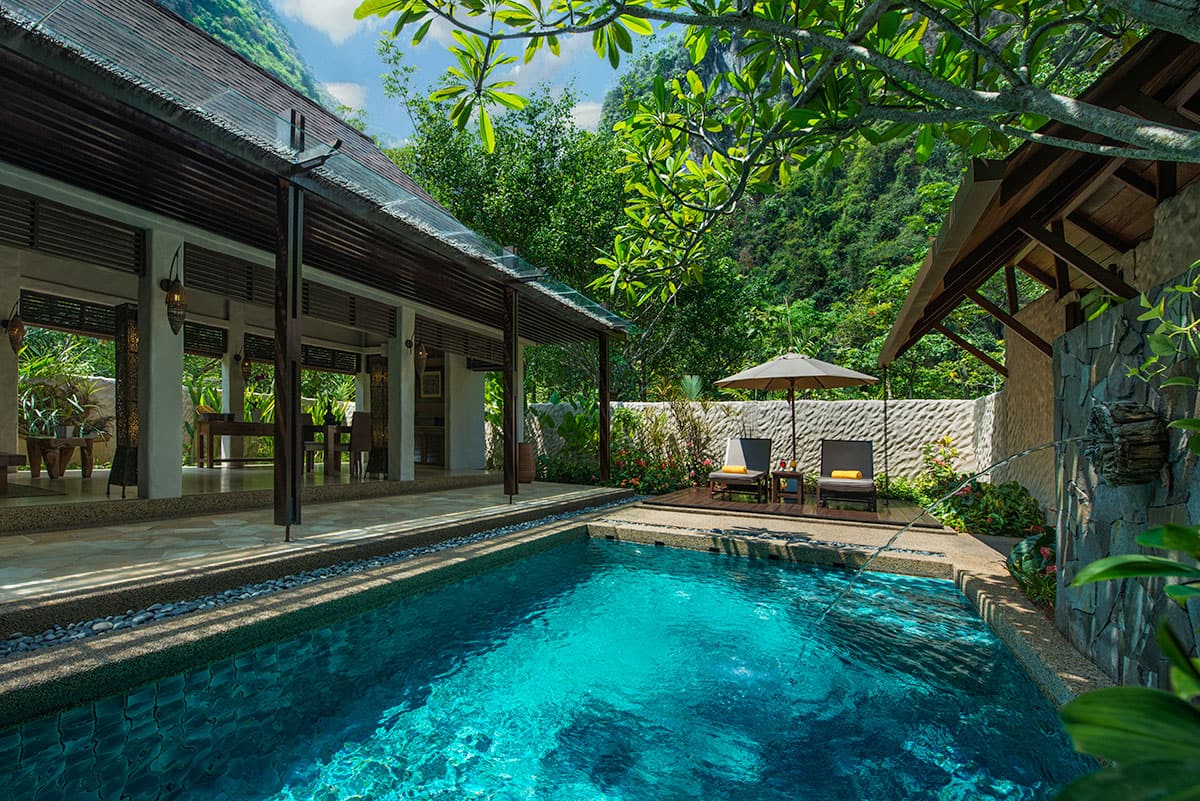 Credit: Expedia
For a relaxing staycation amidst Ipoh's natural landscapes, The Banjaran Hotsprings Retreat is the place to stay. The retreat sits atop a 22.7-acre valley and surrounded by towering limestone hills ensuring you feel as detached from the city as possible. It also boasts 45 majestic villas and a full-service Spa and Wellness centre. It even has its very own geothermal hot springs and thermal steam cave!
13) Cherating
Cherating is a laid back fishing village that has gained "resort town" status ever since backpackers discovered it. In fact, it is the location of the first-ever Club Med in Asia. The main draw of this sleepy town is definitely its beaches, with the most popular one being Chendor Beach. The beach is the breeding ground of different types of sea turtles and home to the Chendor Turtle Sanctuary. The village also has Kemam Mini Zoo to keep families entertained during their stay! If you want guided outdoor activities, we recommend Hafiz's Cherating Activities.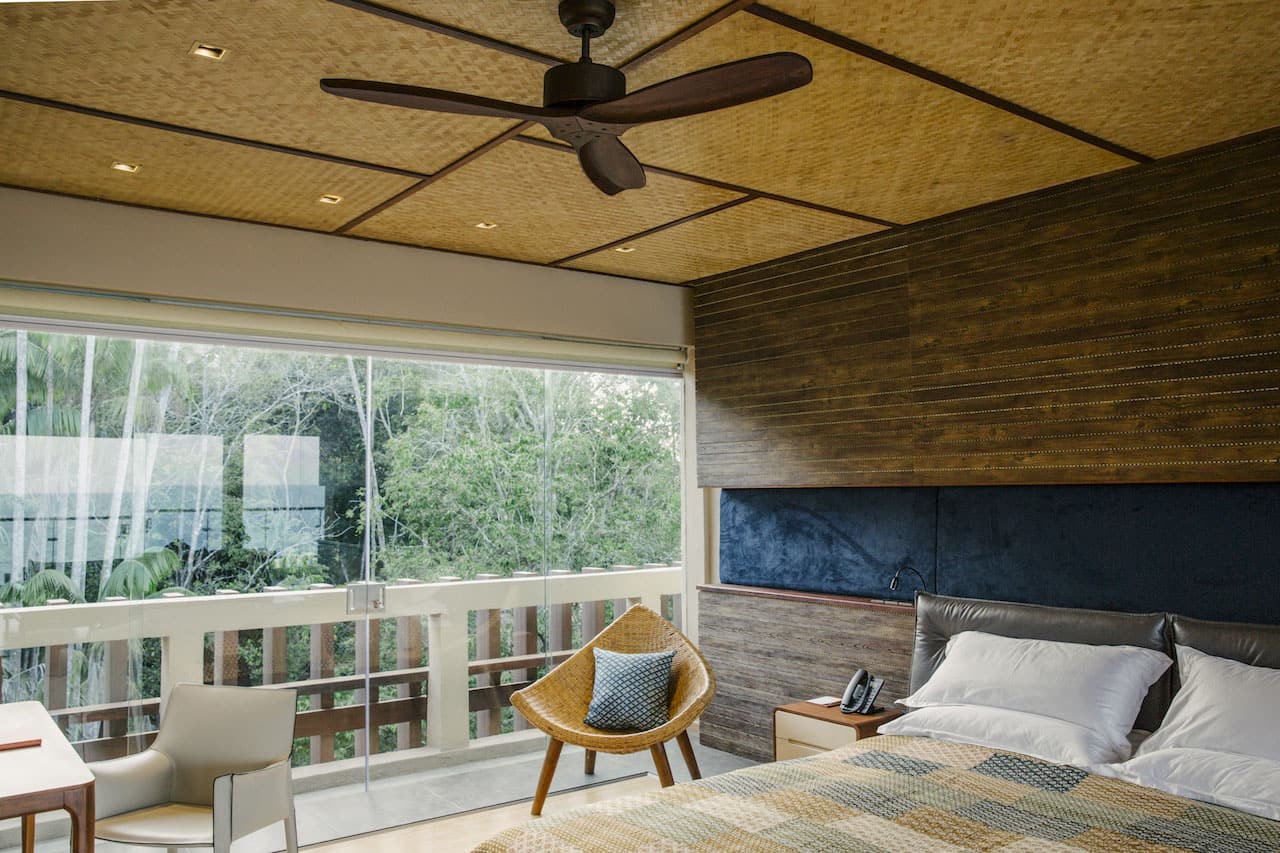 Credit: Expedia
While vacationing in Cherating, we recommend staying at The Katsuri located on Chendor Beach. Splendid ocean views, refreshing sea breeze, and a relaxing stay await you when you check into this luxurious resort. You get to choose from suites, beachfront villas, a family villa, or a family villa set in the middle of the forest. The resort has all the facilities and amenities you would expect from a property of this calibre. For a unique experience, we recommend forest bathing in the forest that surrounds the resort.
14) Bukit Tinggi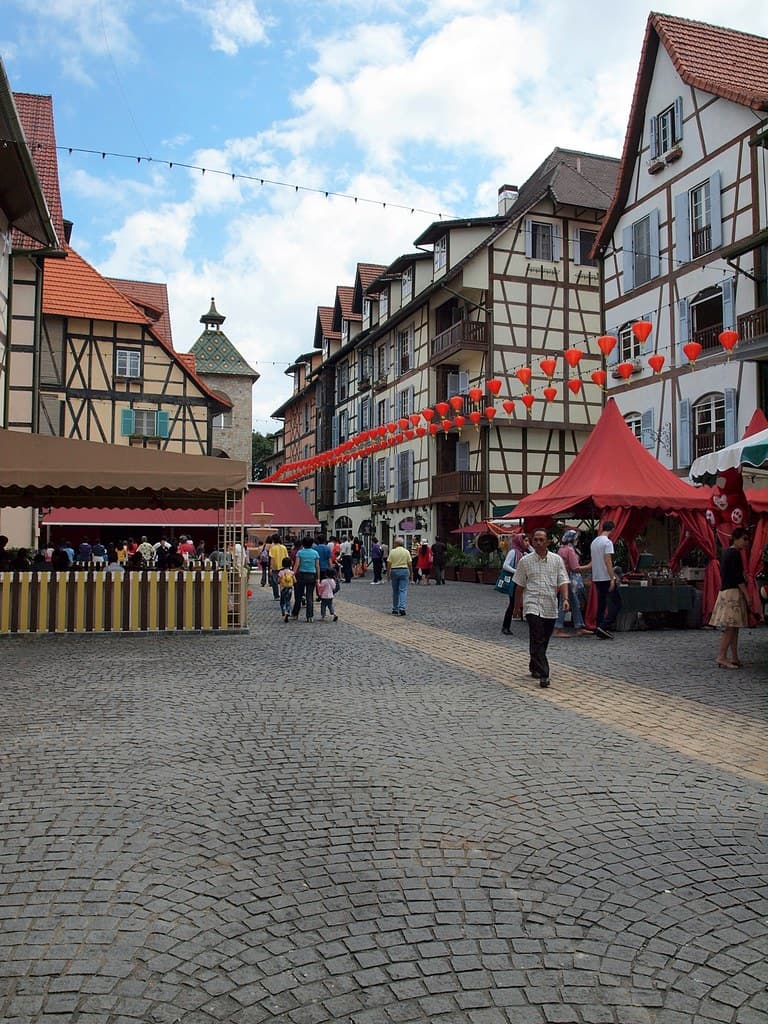 Credit: notnelson / CC BY-NC-SA 2.0
Also located in Pahang, Bukit Tinggi is a small town tucked away in the Bentong district. The charming town offers a wide variety of delicious restaurants and stunning landmarks. The main draw of this place is the Colmar Tropicale French Village which features rows of quaint little French-style homes in vibrant colours. Five minutes away, there's also a Japanese Village where you'll find a tea house, traditional Japanese-style homes, and elegant pathways. Don't miss out on Colmar Adventure Park as well!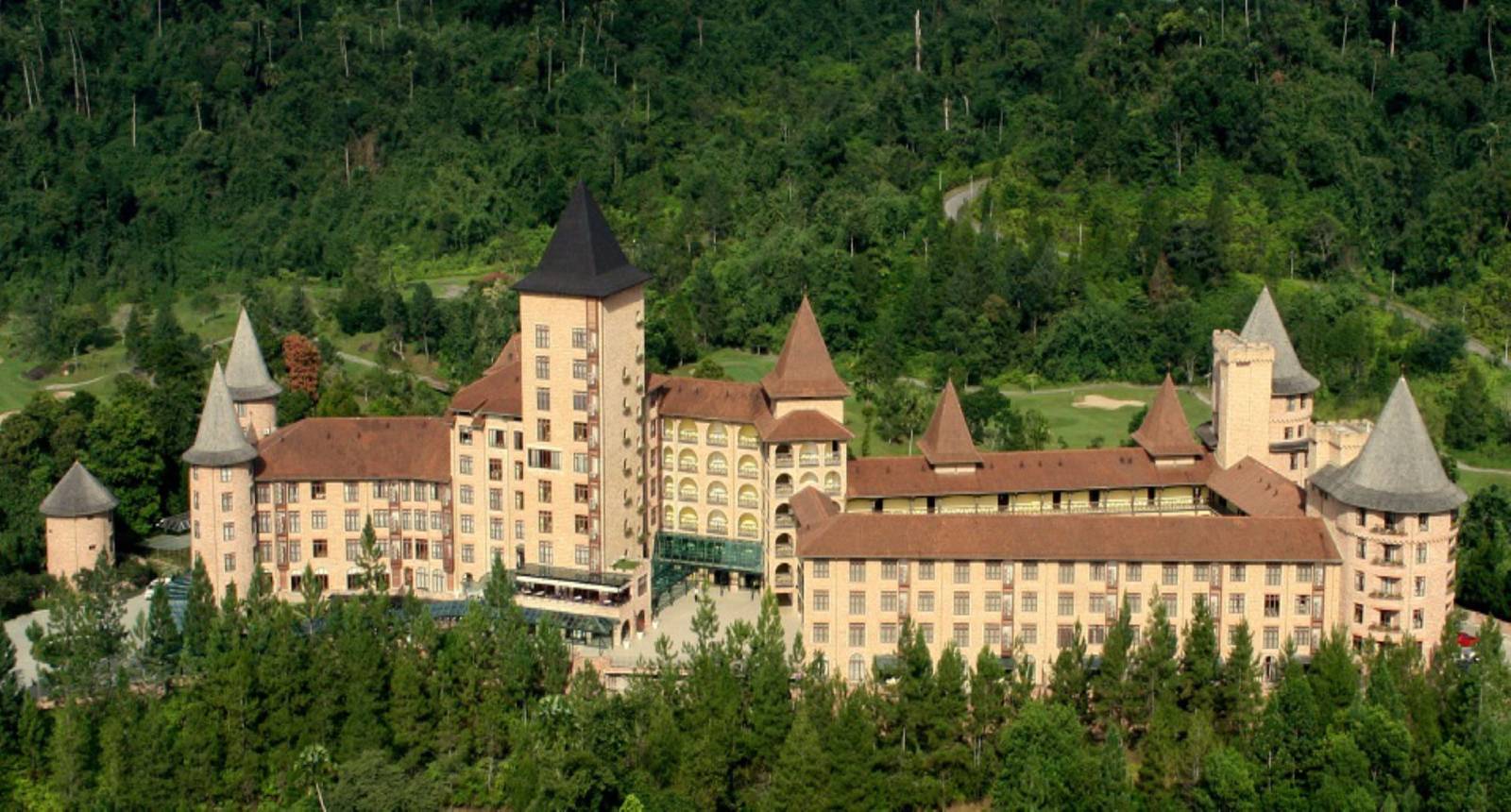 Credit: Expedia
Bukit Tinggi deserves much more than a day trip! If you're considering spending more time here, we recommend booking a beautiful room at the Chateau Spa & Organic Wellness Resort. Inspired by an 18th-century French castle, the resort is nestled in a tropical forest. This affords it expansive views of the surrounding areas. It also has plush interiors, fine dining, and world-class amenities. Its idyllic location also offers guests a wide array of leisure activities including ziplining, horseback riding, and more!
15) Port Dickson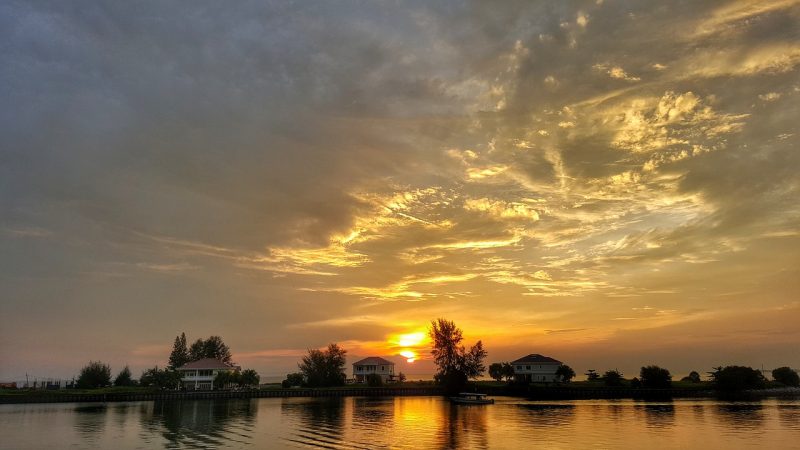 Credit: johnccy / Pixabay
Port Dickson is a town located on the west coast of Malaysia, south of Kuala Lumpur. It has quietly been bringing in nature-lovers and foodies from all over the world. Blessed with beautiful beaches, Port Dickson exudes a relaxing atmosphere that's noticeable right off the bat. Aside from beaches, the town also offers many attractions such as Wan Loong Chinese Temple, Alive 3D Gallery, and the PD Ostrich Farm! Because there are so many beaches in this town, we recommend spending most of your time at Pantai Cahaya Negeri, Port Dickson's most beautiful beach. Find out what else you can do at Port Dickson here!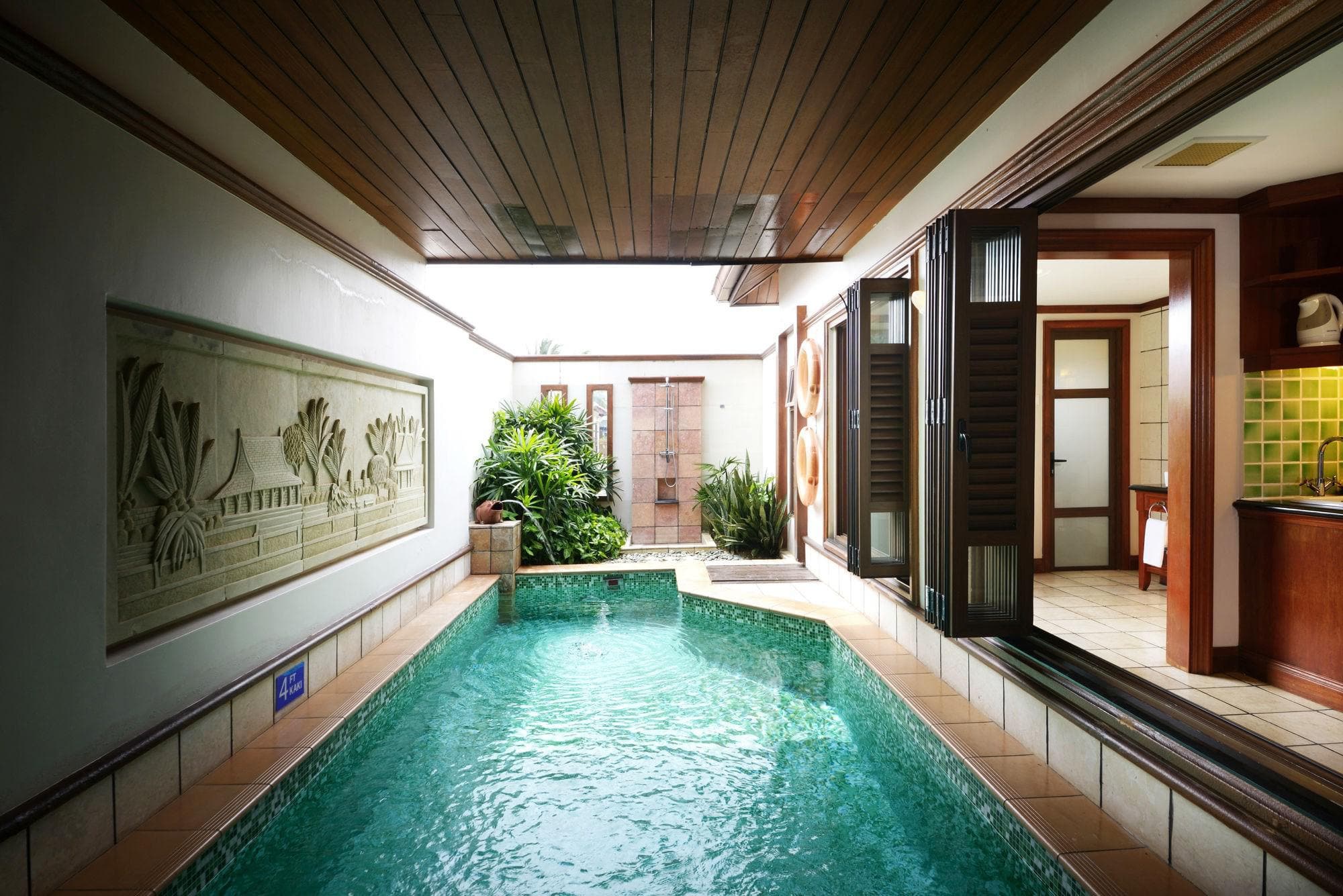 Credit: Expedia
While staying at Port Dickson, we recommend staying at the Grand Lexis Port Dickson. It boasts 317 impressive Balinese-inspired villas and suites. It also offers a wide array of facilities and in-house activities available to all the guests. Whether you feel like pampering yourself at the Lex Spa or singing your heart out the Karaoke Centre, the Grand Lexis Port Dickson is an idyllic waterfront vacation suitable for families.
Malaysia is teeming with exotic places to visit. Just because you're a local, doesn't mean you won't find something new to do! The next time you're planning a vacation, consider taking a domestic trip! You'll find there's always something new and exciting to experience in this bustling country!