By Expedia Team, on March 9, 2020
Top 5 Budget-Friendly Weekend Getaway Destinations Near Kuala Lumpur
Living in the bustling and vibrant KL definitely has its perks. You get to enjoy better pay, good infrastructure, and a higher standard of living overall. For many, Kuala Lumpur is the ideal place to kickstart their careers. However, city living can be fast-paced, stressful, and expensive! To keep your stress levels in check, it would be good to escape the city once in a while. If you're looking for a quick but affordable weekend getaway near Kuala Lumpur, you've come to the right place!
We'll walk you through a few of the most budget-friendly weekend trips you can go on from KL! Check them out below:

1) Take it slow in laid-back Penang
Estimated daily budget: RM 190
How to get there: Ride the ETS train from KL to Penang (4 hours, 25 minutes)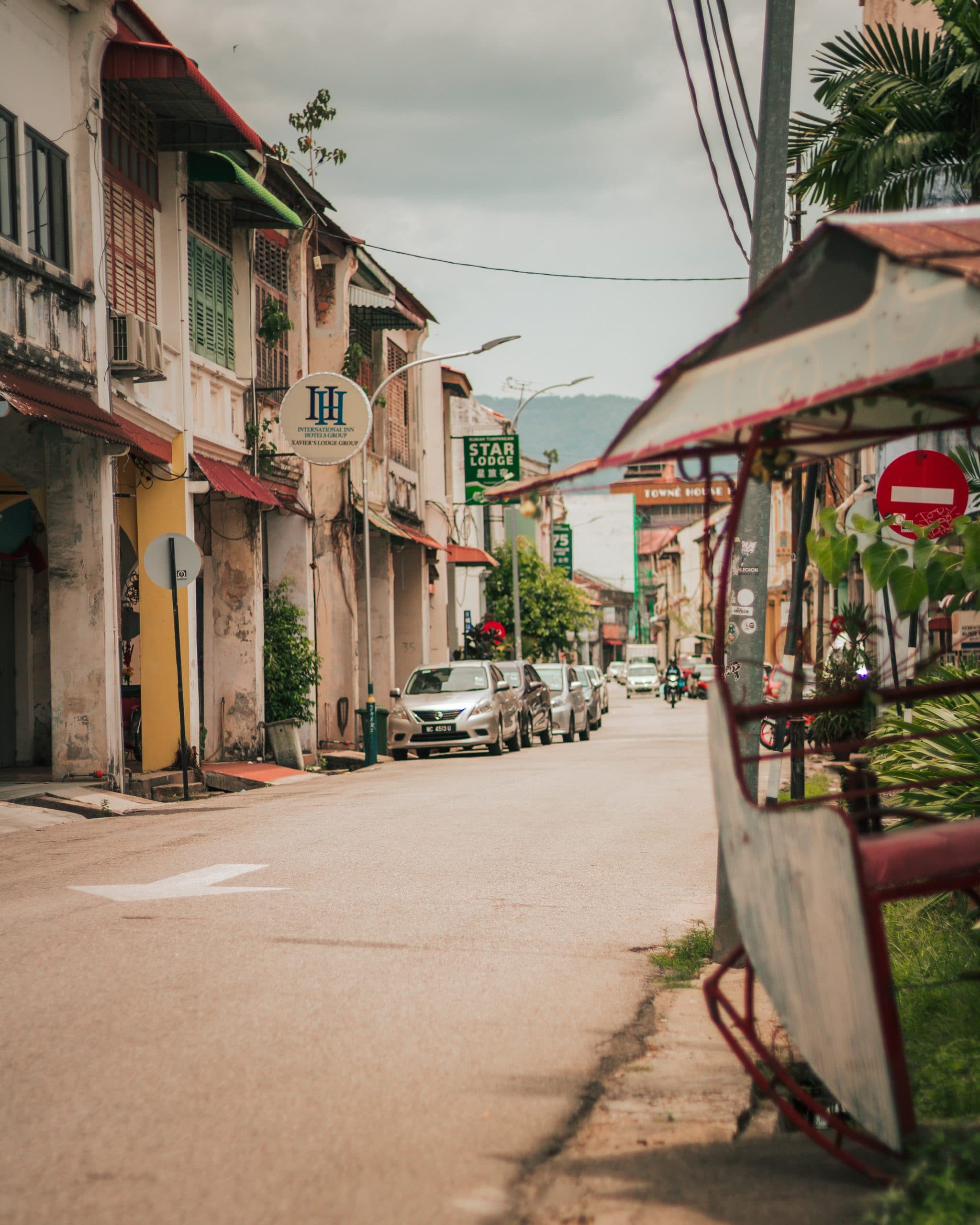 Credit: Seb Thomas / Unsplash
If you're coming from fast-paced KL, Penang is going to be a breath of fresh air. Laid-back and culturally-authentic, Penang is where you'll find cheeky street art and affordable (but delicious!) food at every corner. It's famous for its historical attractions, sandy beaches, and stunning temples. It's also home to George Town, a UNESCO World Heritage Site, where you'll find the largest collection of pre-WWII houses and shophouses in Southeast Asia. Whether you want to just relax by the beach in Batu Ferringhi or snap fun photos with George Town's famous street murals, a quick weekend trip to Penang will definitely be enough to recharge you!
Things you can do in Penang for free
Snap Insta-worthy photos along the Penang Street Art Trail
Immerse yourself in nature at the Penang National Park (Taman Negara Pulau Pinang)
Journey to the top of Penang Hill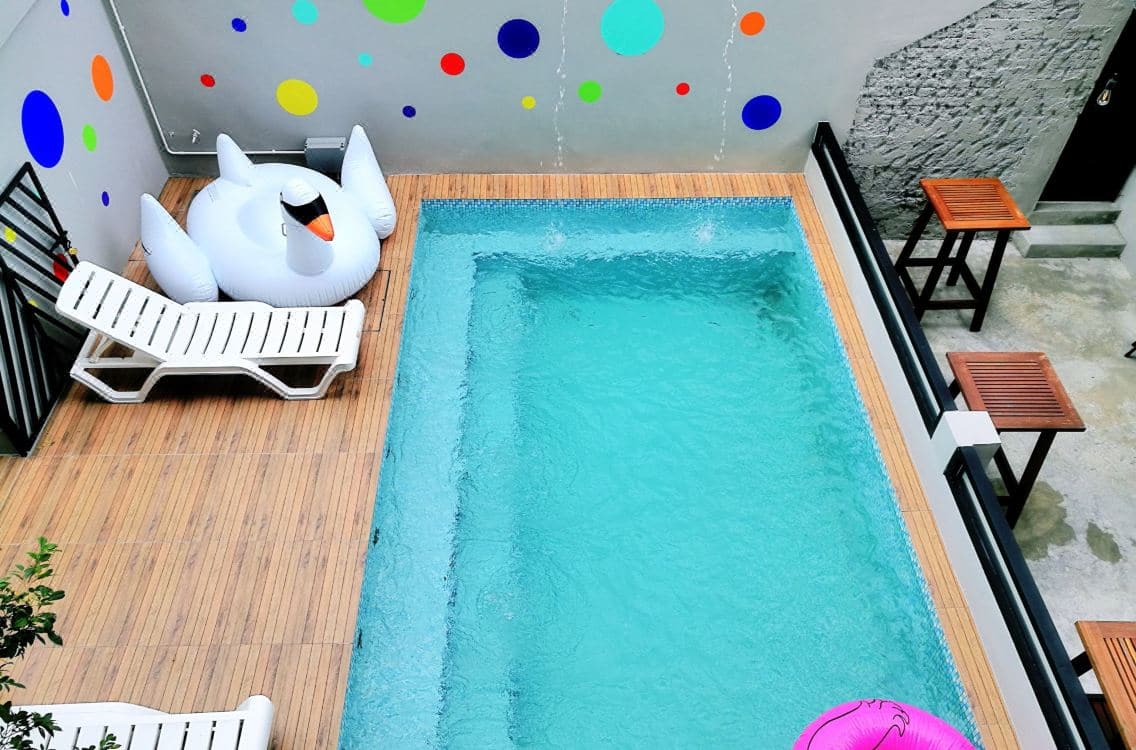 Credit: Expedia
If you're looking for somewhere cheap to stay, we definitely recommend the young and trendy Wassup Youth Hostel. Located in George Town, this colourful budget hotel is close to a number of malls such as KOMTAR and Penang Times Square.

2) Immerse yourself in history at Malacca
Estimated daily budget: RM 135
How to get there: Ride a bus from Terminal Bersepadu Selatan (TBS) going to Malacca (2 hours)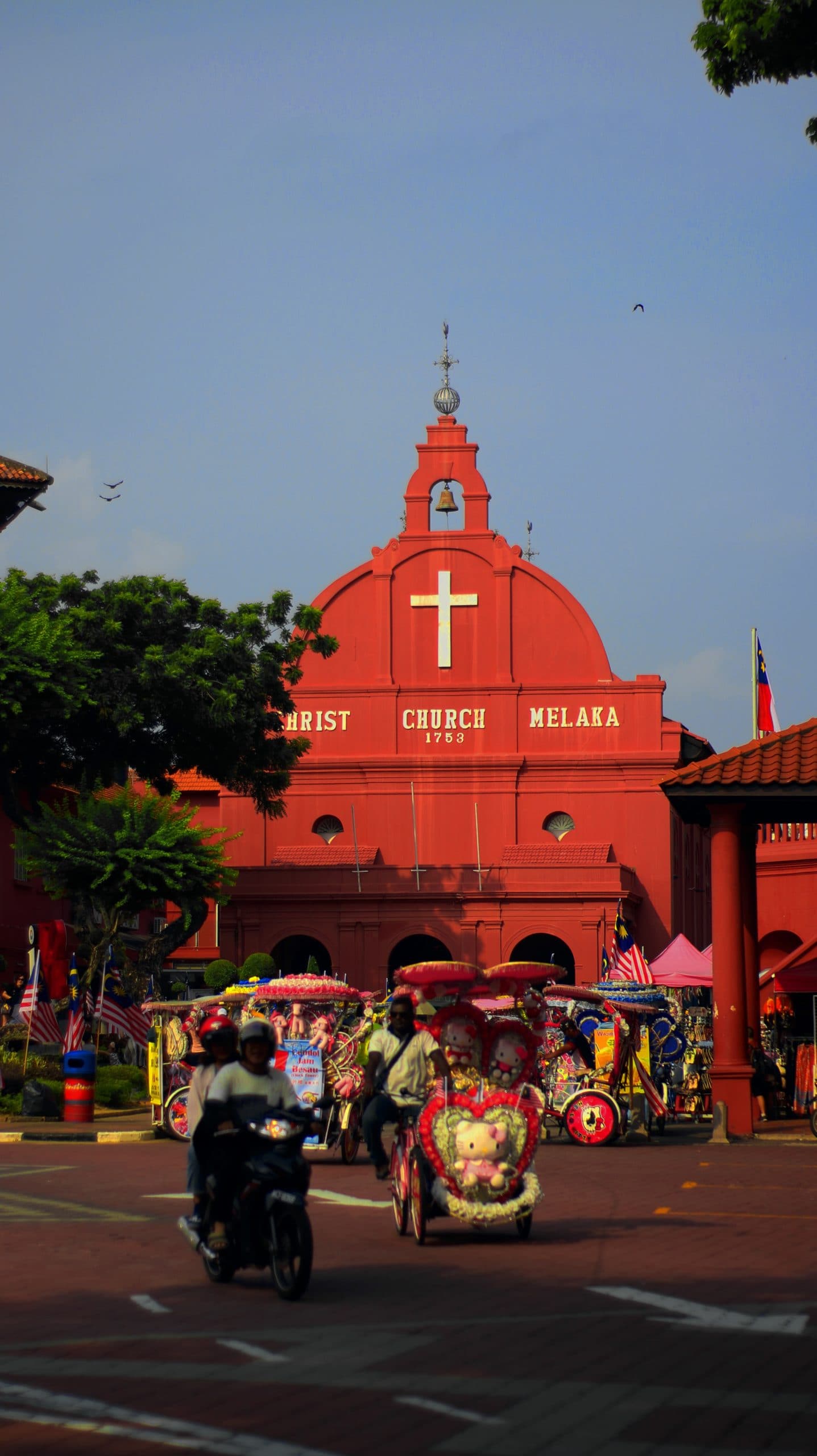 Credit: bari abikar / Unsplash
Travelling domestically is quite affordable in general. But if you want more value for your money, Melacca is the place to go. Even if you're on a tight budget, you'd still be able to live relatively comfortably while you're here. Malacca is often considered Malaysia's historical state because it's teeming with heritage buildings, ancient landmarks, and colonial structure. History aside, however, a lot of people visit Melacca for its iconic Jonker Street. At night, this street turns into a bustling night market where you can buy anything from tasty treats to cheap trinkets!
Things you can do in Melacca for free
Marvel at the beautiful Melaka Straits Mosque
Go back in time at St. Paul's Hill and Church
Enjoy the serene atmosphere at Cheng Hoon Teng Temple
Where to Stay in Malacca: Yote 28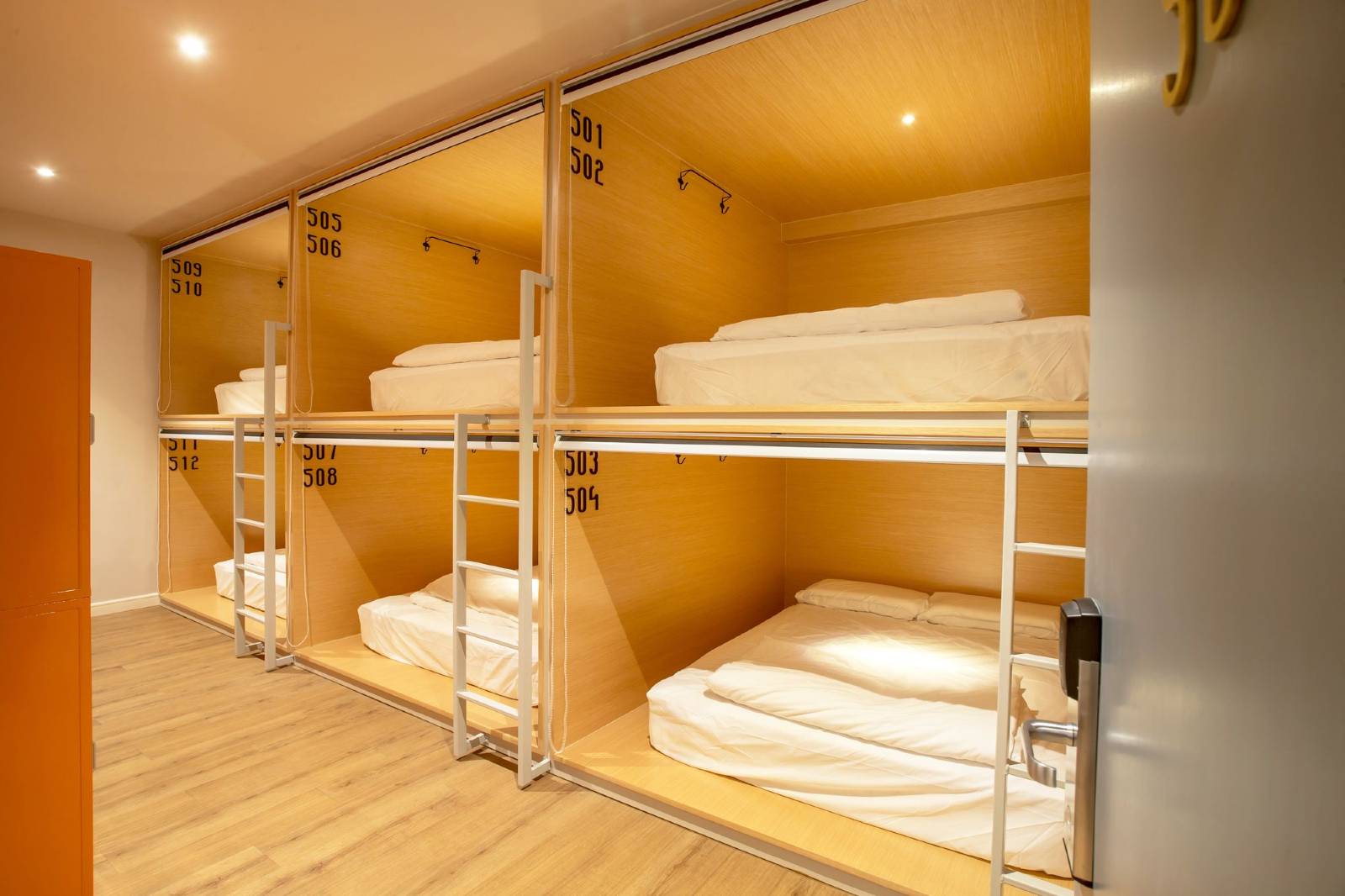 Credit: Expedia
Located in the heart of Malacca, Yote 28 is a fun, trendy hostel that's close to a number of malls and other establishments. Perfect for young budget travellers, the hostel's dormitory-style rooms make it easy to meet new people and potentially make new friends!

3) Go on a culinary adventure in Ipoh
Estimated daily budget: RM 160
How to get there: Ride the ETS Train from KL to Ipoh (2 hours, 50 minutes)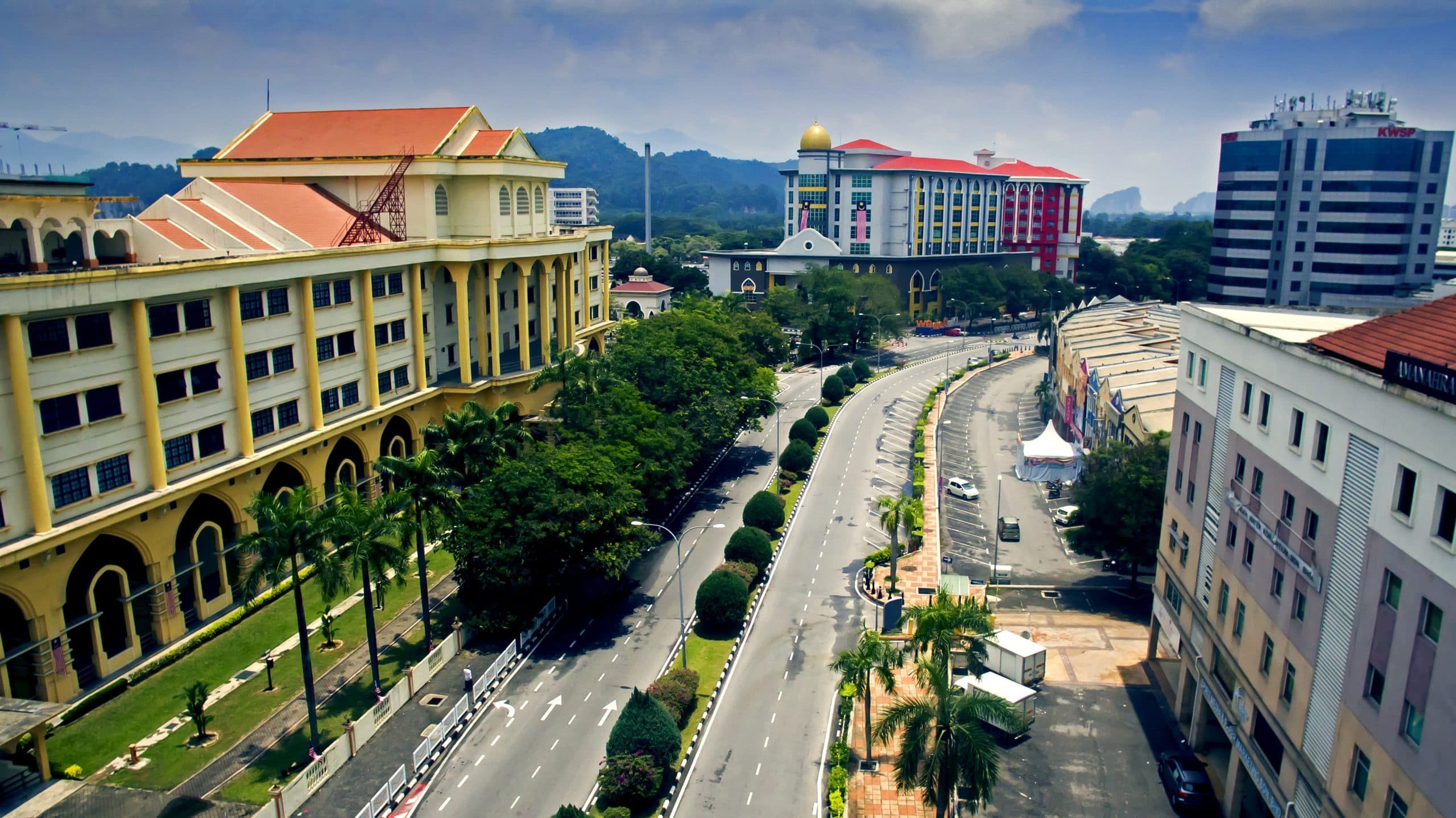 Credit: Alfred / Unsplash
Ipoh is the quaint capital of Perak that's full of spunk and character. Often dubbed the culinary capital of Malaysia, Ipoh is teeming with old coffee shops, street vendors selling tasty treats, and street art. In many ways, Ipoh is quite similar to Penang but it's quieter and far less touristy. If you want to go on a food trip while you're there, we highly recommend getting a taste of Ipoh white coffee, beansprout chicken rice, and chee cheong fun.
Things you can do in Ipoh for free
Venture into Ipoh's laneways and appreciate the quirky street murals
Admire the colonial architecture of Ipoh Railway Station and Ipoh Town Hall
Go on an easy trek up Kledang Hill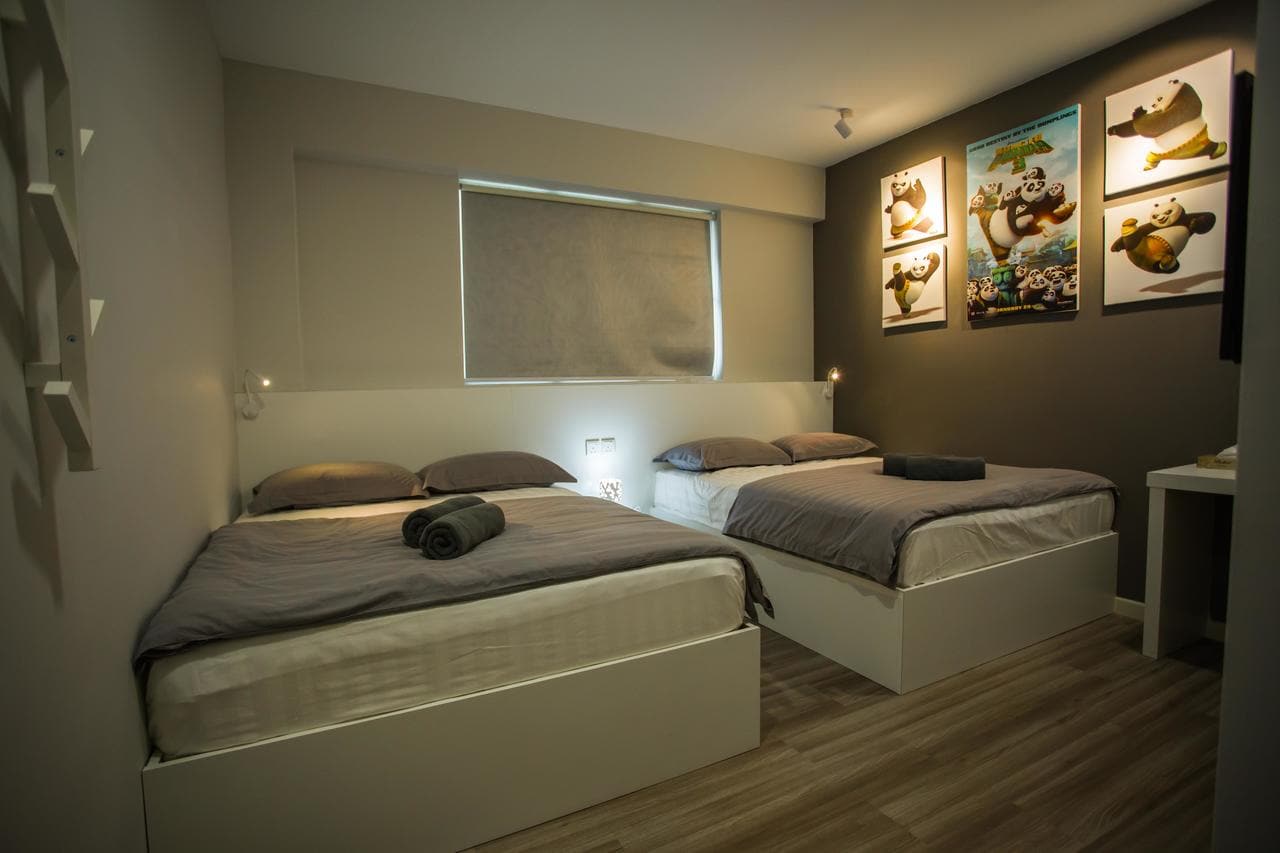 Credit: Expedia
As its name suggests, Hollywood Hotel Ipoh is a Hollywood-themed budget hotel in Ipoh. Rooms are decorated with posters of famous American movies such as Kung Fu Panda and Captain America. The hotel is conveniently located near a few cultural attractions such as Yasmin At Kong Heng Museum and Han Chin Pet Soo.

4) Get some vitamin sea on Tioman Island
Estimated daily budget: RM 200
How to get there: Take a bus from KL to Mersing Jetty. Take a boat from Mersing Jetty to Tioman Island. (2 hours)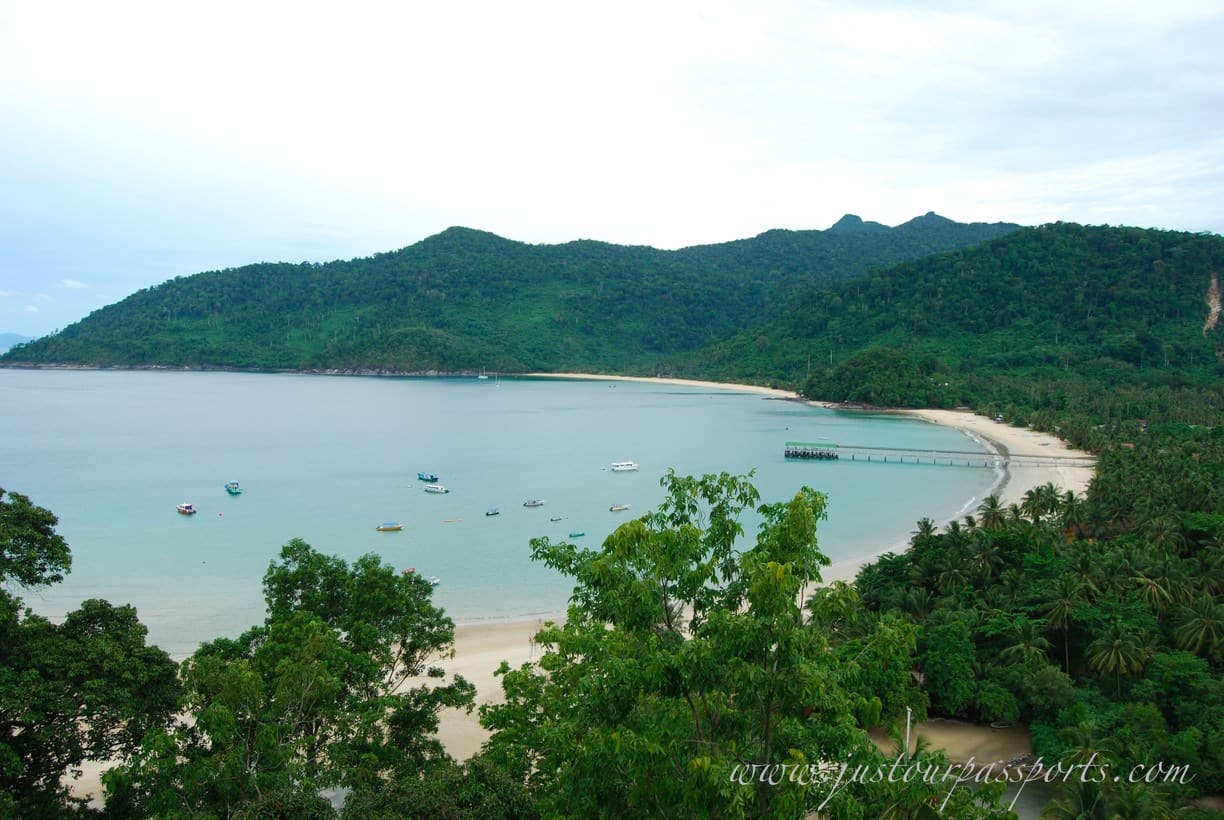 Credit: Expedia
For any beach bum looking to escape the hustle and bustle of the city, Tioman Island is an obvious choice. While not the most affordable destination, you can't really put a price on a trip to Tioman Island. As of late, the island has gained a reputation among Western visitors as a party destination. If you want to stay within budget, however, we recommend steering clear of activities such as snorkelling, diving, and surfing. Instead, just relax with a nice book at Juara or Nipah Beach completely free of charge!
Things to do on Tioman Island for free
Go on a scenic trail leading to Tekek Village
Hike from Monkey Beach to Monkey Bay
Educate yourself at the Marine Park Information Centre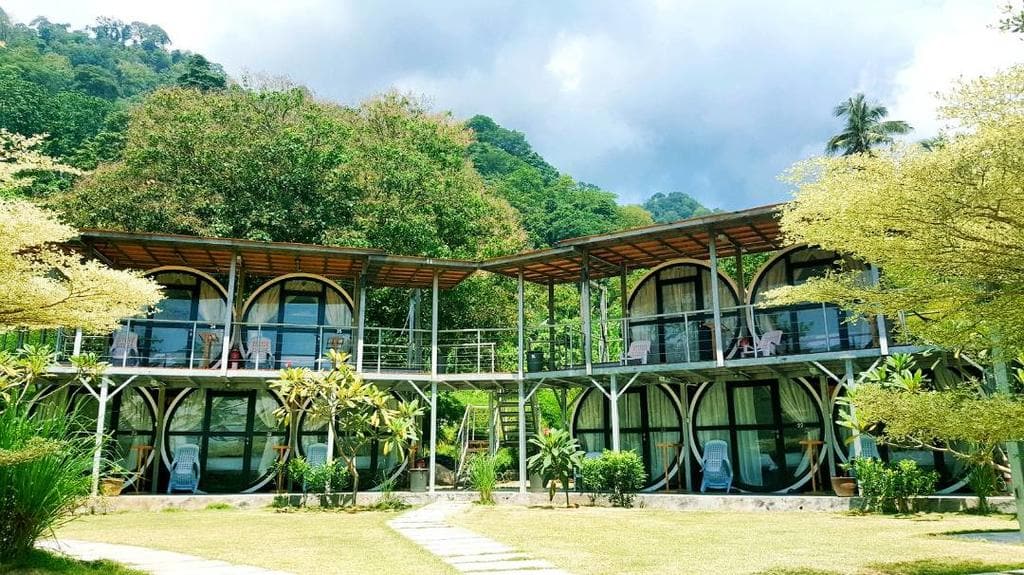 Credit: Expedia
Located near Tioman Marine Park, Go Deeper Tioman is a budget-friendly resort that doesn't skimp on its services and facilities. It boasts clean rooms and common areas, and is within walking distance of the beach.

5) Escape to the highlands of Bentong
Estimated daily budget: RM 150
How to get there: Travel by bus from KL (1 hour)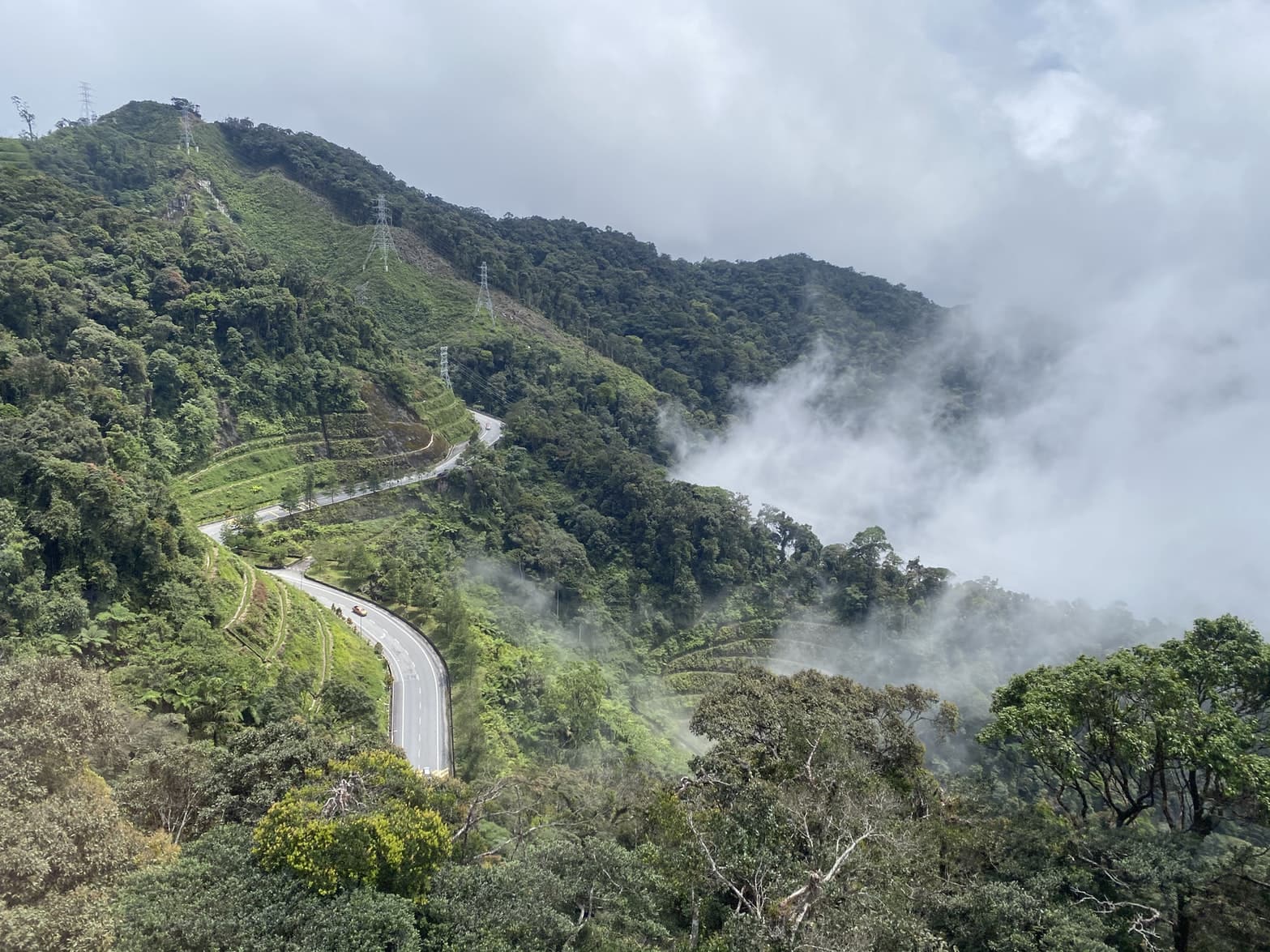 Credit: Ryan Chu / Unsplash
Located in the western part of Pahang, Bentong is home to two of Malaysia's popular attractions: Genting Highlands and Bukit Tinggi. Because it's so close to KL, Bentong is ideal for a quick getaway. From affordable eats to breathtaking natural landscapes, the small town of Bentong definitely has much to offer visitors. You can explore the historic street of Bentong Walk or go on a food trip at Bentong Morning Market. If you want to relieve muscle pain after a long day, a trip to Bentong Hot Springs is a must!
Things to do in Bentong for free
Visit Bentong Gallery
Explore Chin Swee Cave Temple at Genting Highlands
Take a dip at Chamang Falls
Where to Stay in Bentong: Tumike Hotel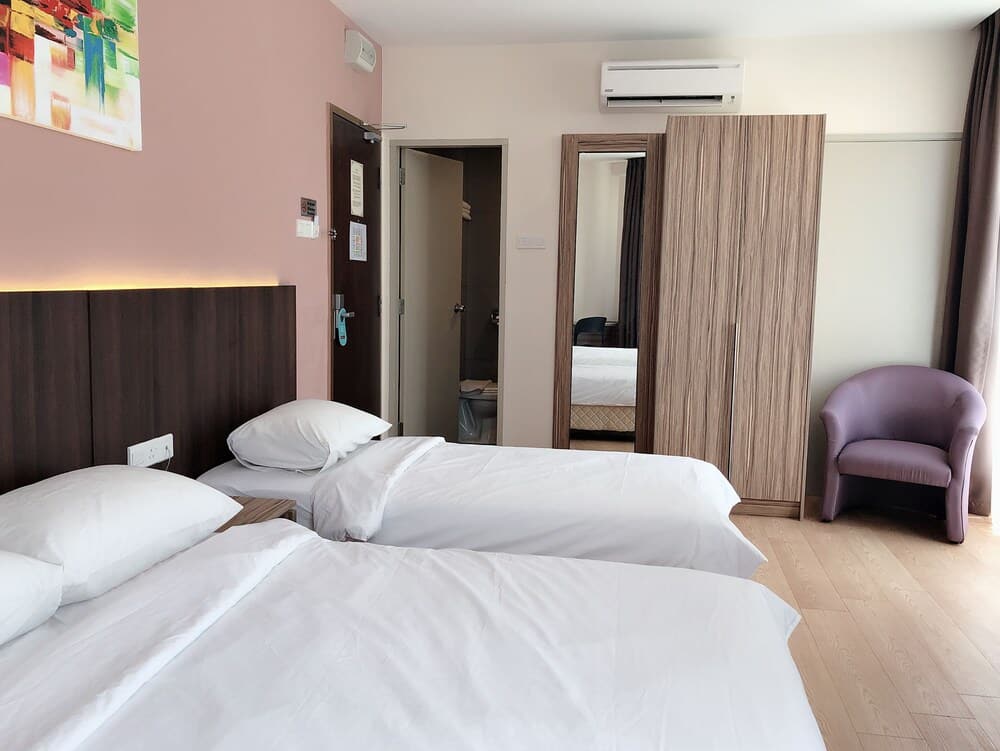 Credit: Expedia
Bentong has a few decent budget hotels to choose from and Tumike Hotel definitely gives you more bang for your buck. You get to stay in a clean, nicely decorated room at a fraction of the price compared to hotels at Bukit Tinggi and Genting Highlands. Because it's located along the main road, you can also choose to visit neighbouring Raub while you're there.

Everybody deserves a break every once in a while. A quick escape to rejuvenate your soul and awaken your senses. With Malaysia's many budget-friendly destinations to choose from, you can definitely treat yourself to a relaxing vacation that won't break the bank!