By Expedia Team, on April 6, 2019
Shopping Guide: What to Buy in Osaka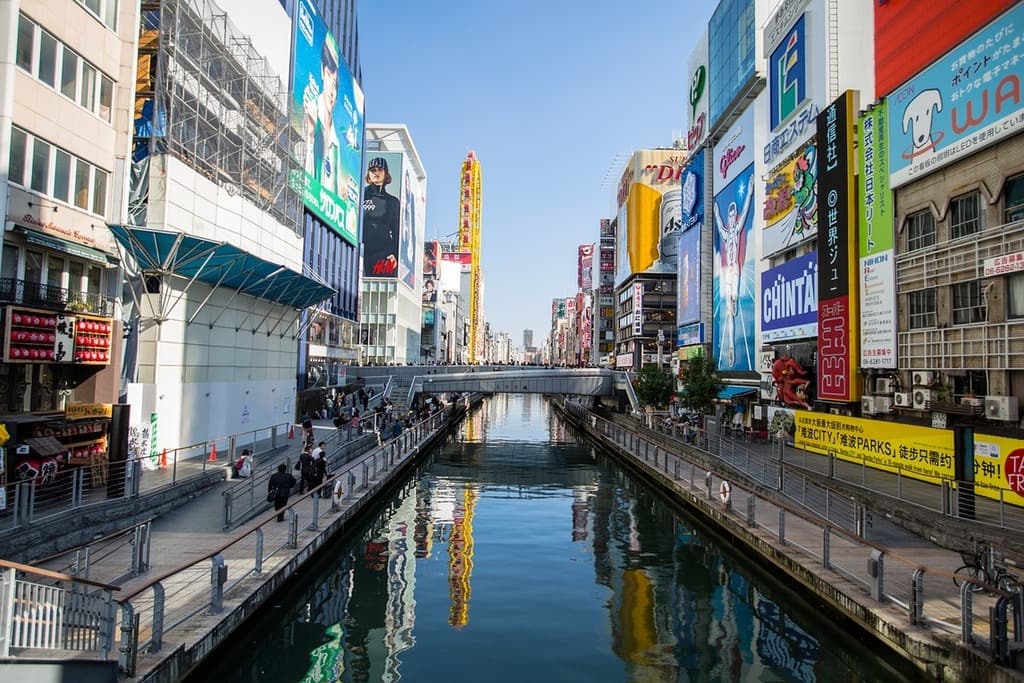 Osaka has, of late, become a city that rivals in tourist popularity with Tokyo and Kyoto. Neon-illuminated Tokyo and romantic Kyoto attract first-timers to Japan but Osaka draws in regular visitors – especially the food-enthusiastic travellers. Foodies will love Osaka for its variety of food, and the great thing is that many of their food items can be bought as souvenirs too. So, if you're wondering what to buy in Osaka, here are some of the best goodies that you can get your hands on.
Osaka city / Feature Image by Pixabay
What to Buy in Osaka
Kuidaore Mr Taro Pudding
One of Osaka's most notable symbols is the drummer Kuidaore Mr Taro. He has generated a wide range of souvenirs from keychains and phone cases to even pudding.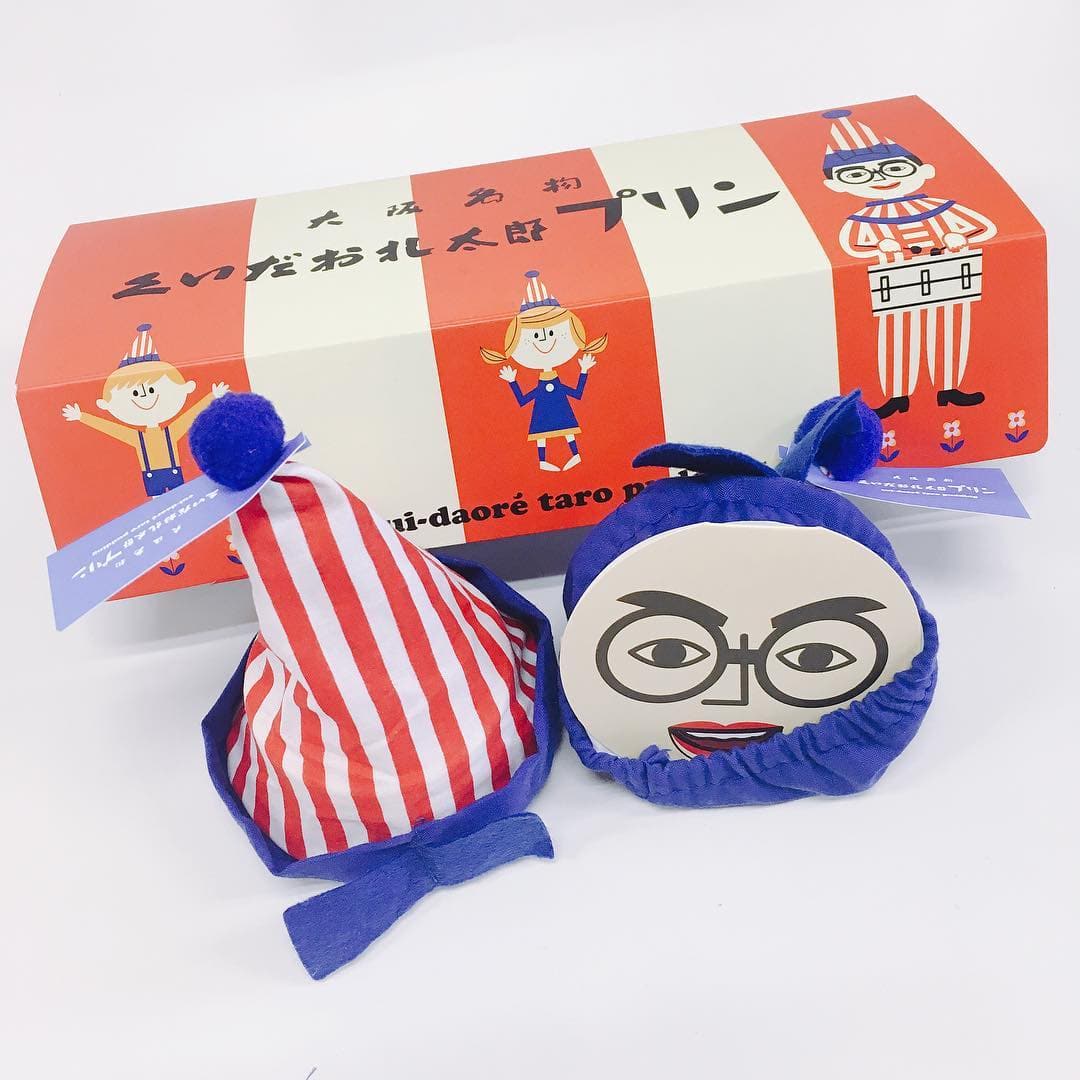 Mr Taro pudding / Source: @vicki_yen88
Get yourself a box of Mr Taro pudding where you will find three of Mr Taro's hats inside. The puddings are packaged inside the hats, which are adorable to keep as souvenirs after enjoying the dessert. The Mr Taro pudding is a must-buy item as the drummer has become a mascot for the city of Osaka.
Uncle Rikuro Cheesecake
Neither too sweet nor too savoury, Uncle Rikuro cheesecakes has a perfectly balanced flavour. Uncle Rikuro is a renowned cheesecake brand in Osaka and you will know just how much people love their fluffy cheesecakes from the long queues.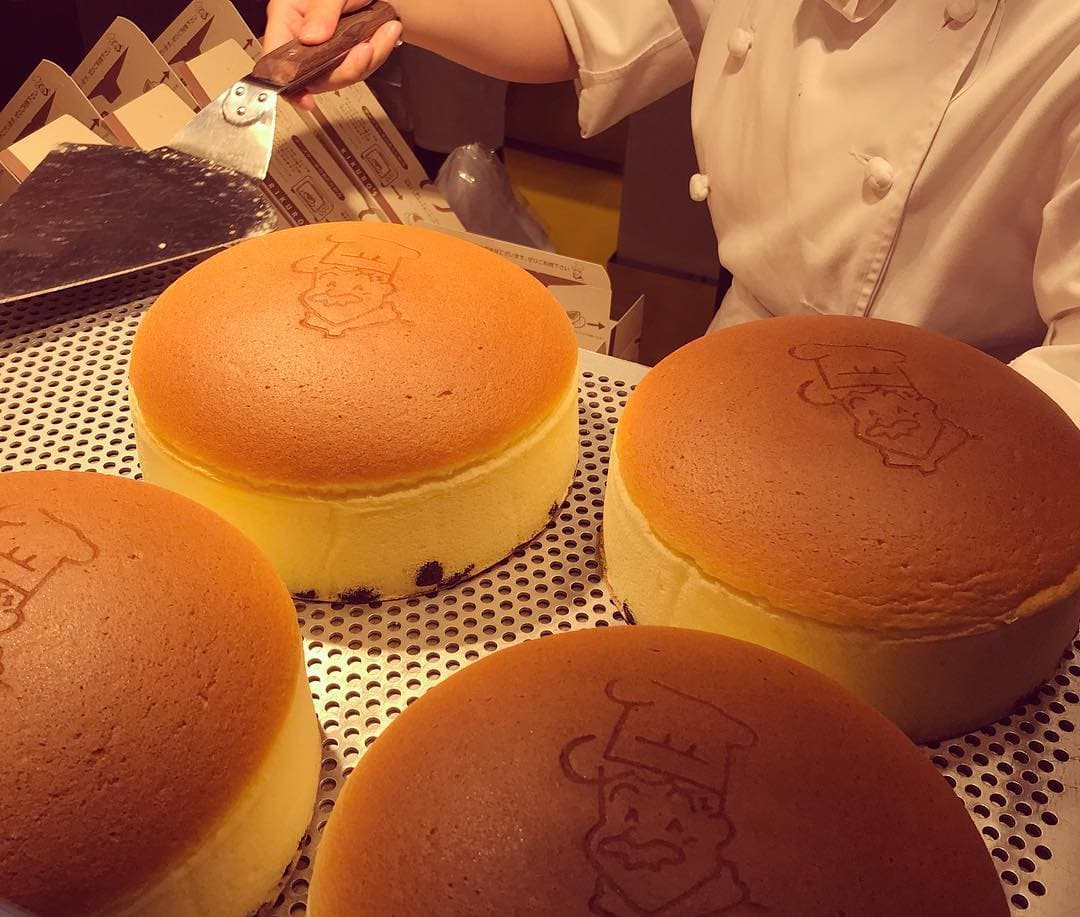 Uncle Rikuro Cheesecake / Source: @jappolian
Pablo Cheese Tarts
For every person who can't get enough of cheesy desserts, there's Pablo Cheese Tarts. Hugely popular worldwide, Pablo cheesecakes and tarts come in different varieties, and they are so good that it'd be a shame not to try them while you're in Osaka!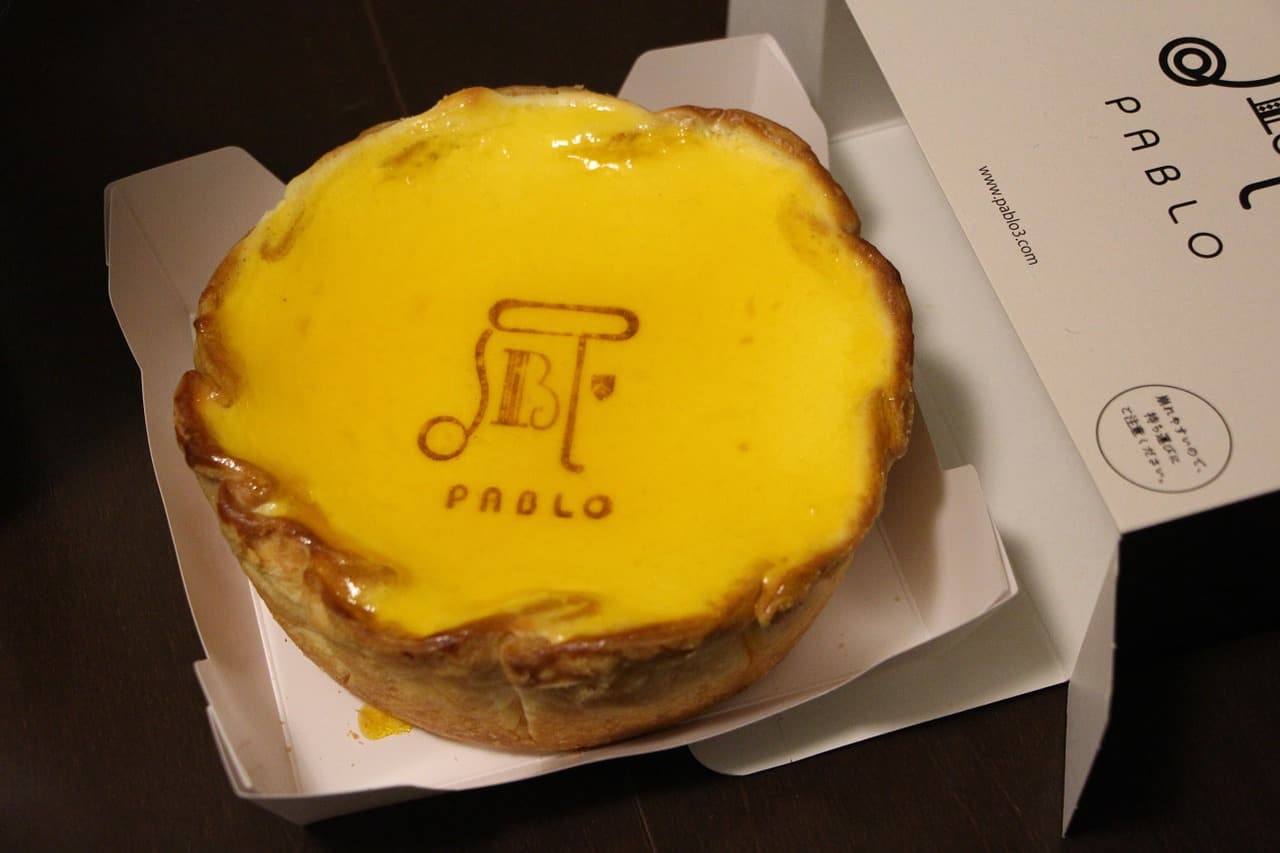 Pablo Cheese Tart / Image source: Pixabay
Takoyaki Calbee Jagariko
Calbee Jagariko is a popular snack across Japan, but Osaka decided to give it a twist. They added octopus ball flavouring called takoyaki to the crunchy corn sticks. Actually, the well-known delicacy takoyaki was created in Osaka, and you will find many restaurants serving them with beer.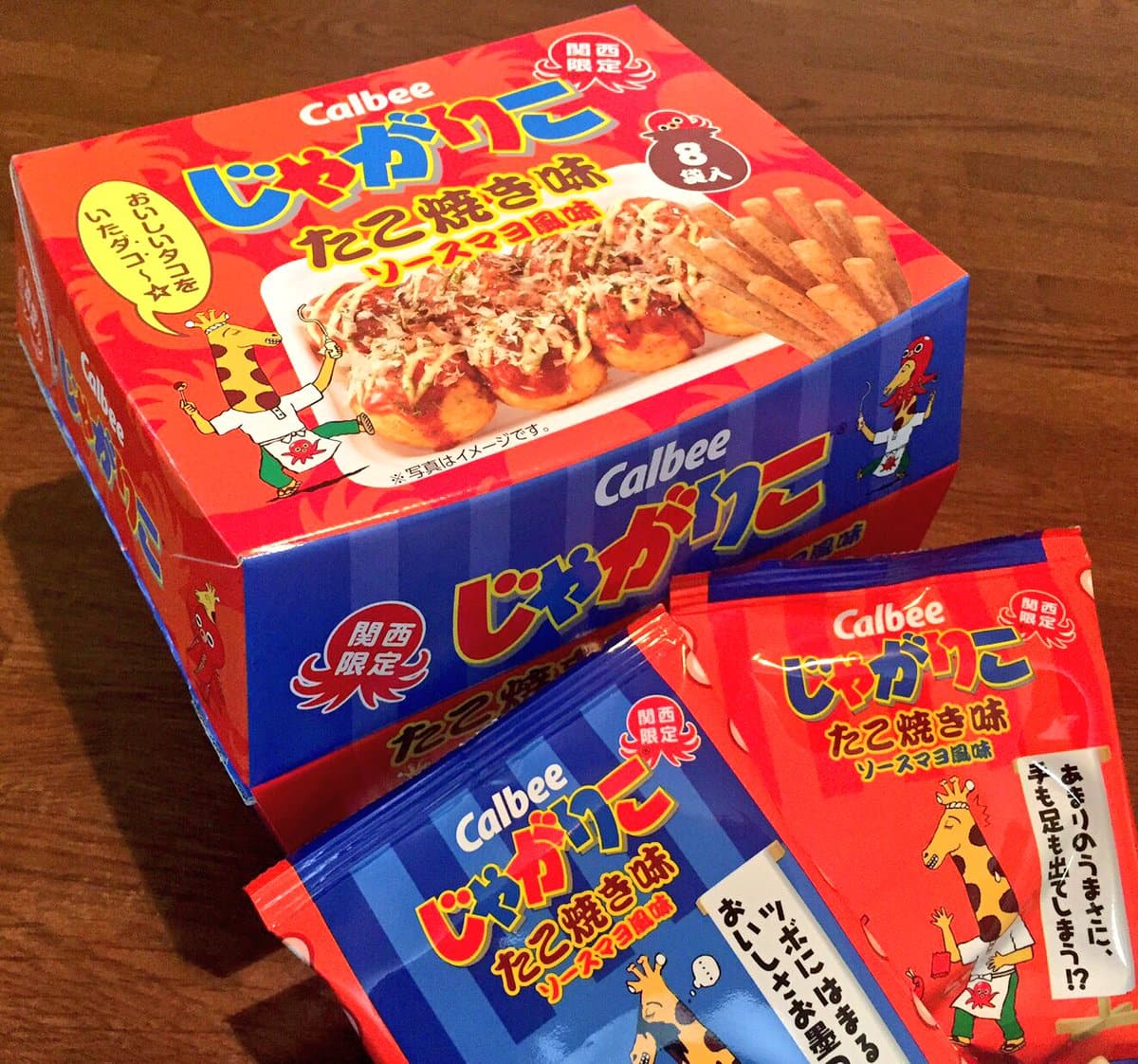 Calbee Jagariko / Image source: @OsakaBob_Official
Make sure you buy some Calbee Jagariko snacks when you're shopping in Osaka. They are perfect souvenirs that come in a package with the cute Takoyaki character!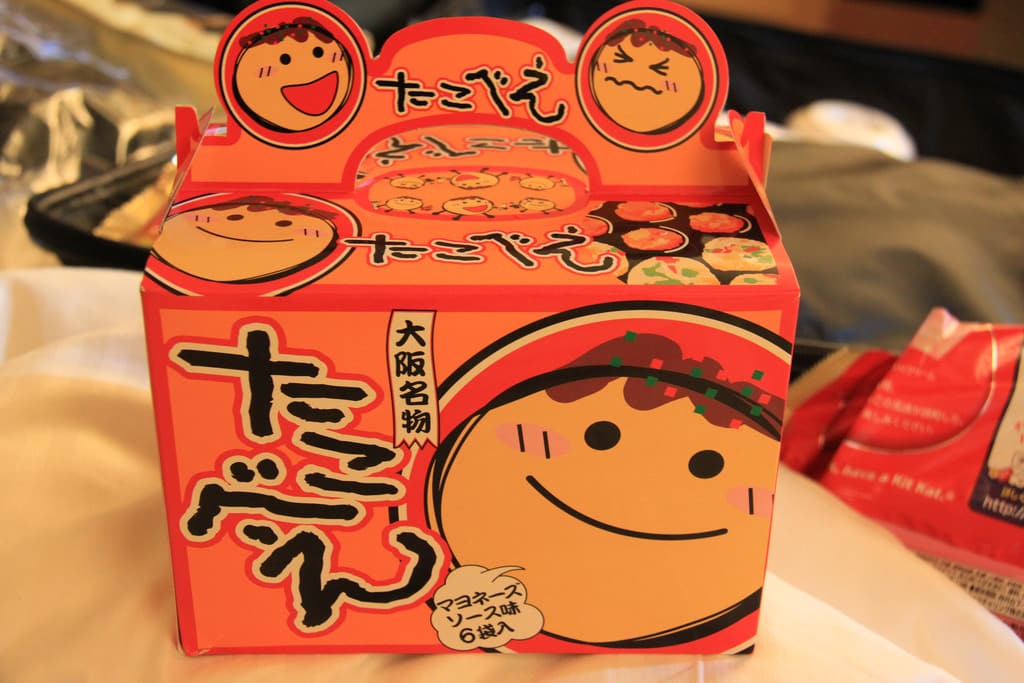 Takoyaki crackers / CC by 3.0/Lyana Lee
551 Horai Pork Buns
It is said that 551 Horai stores across the Kansai region produce many buns per day. Here,  branches alone make over 100,000 buns per day, prepared fresh in front of hungry crowds.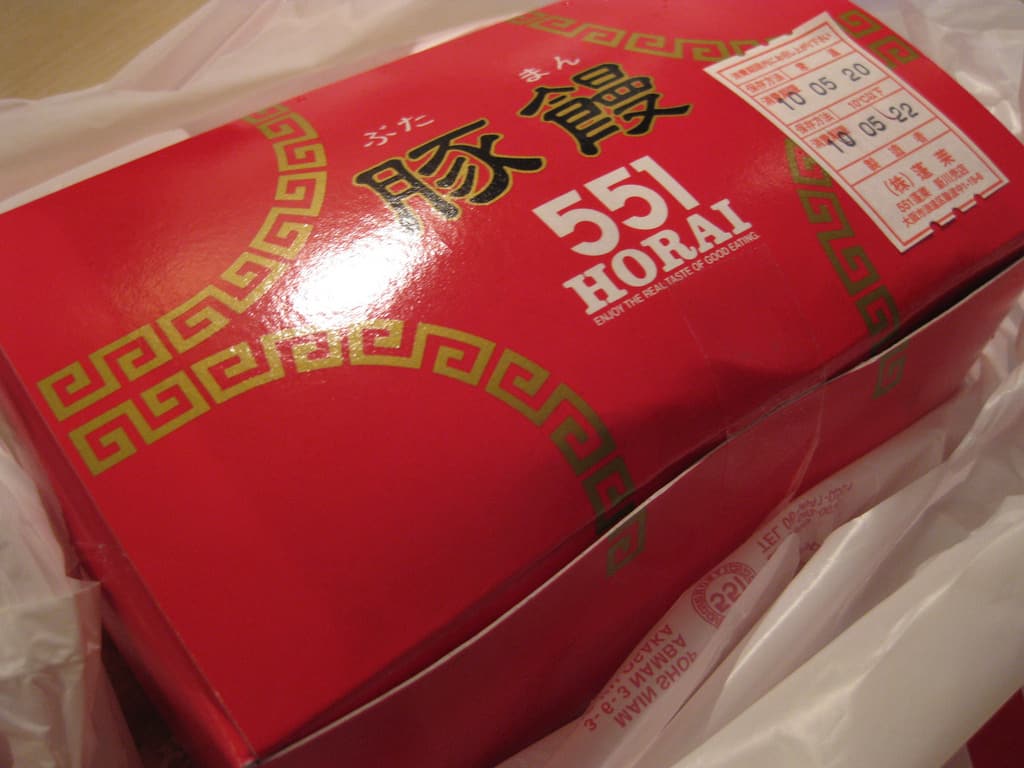 551 Horai / CC by 3.0/Theresa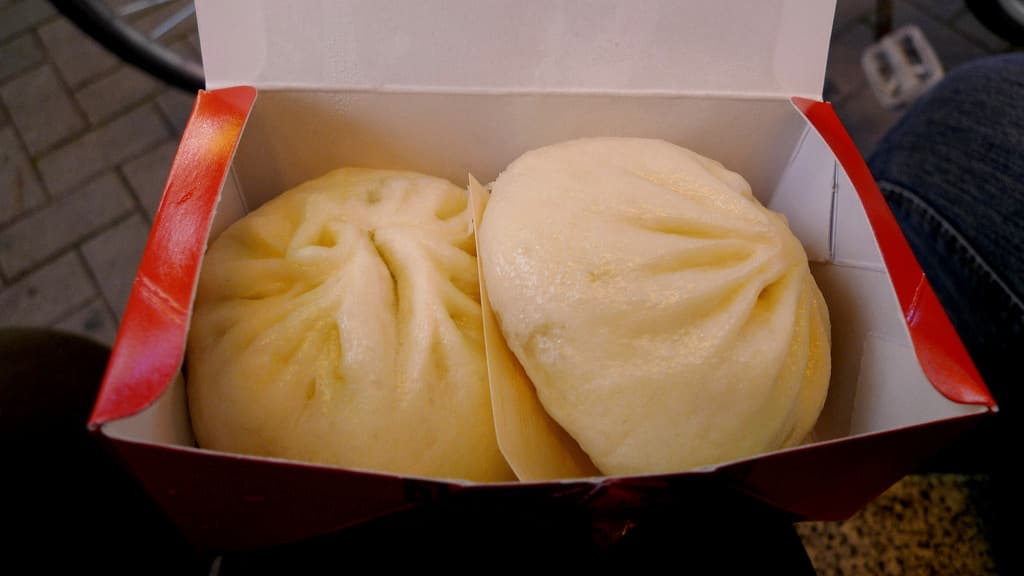 Steamed pork buns/ CC by 3.0 / JiLL Wu
Don't worry if you don't like eating pork or you're a vegetarian, you can try their red bean buns or shrimp gyoza (Japanese dumplings).
Pon Pon Japon
One of the must-have souvenirs is Pon-Pon Japon, a rice snack in different flavours including almond coffee and maple syrup. The rice snacks are packaged adorably, making them great souvenirs. Pon Pon Japon snacks are available in all Takashimaya stores.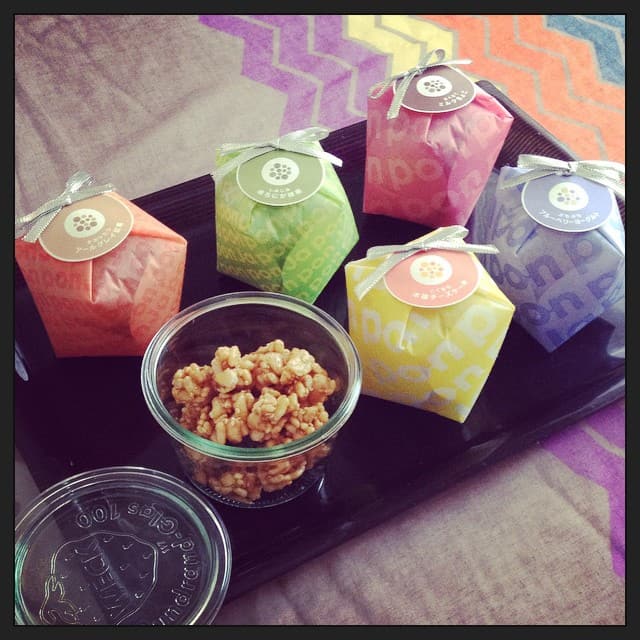 Pon Pon Japon / Image source: @keyashylphy
Aoki Shofuan Manju
Manju is a traditional Japanese bun dessert made of flour, rice powder, buckwheat and red bean paste. The red bean paste fillings are not too sweet, while the texture of the bun is fluffy and chewy.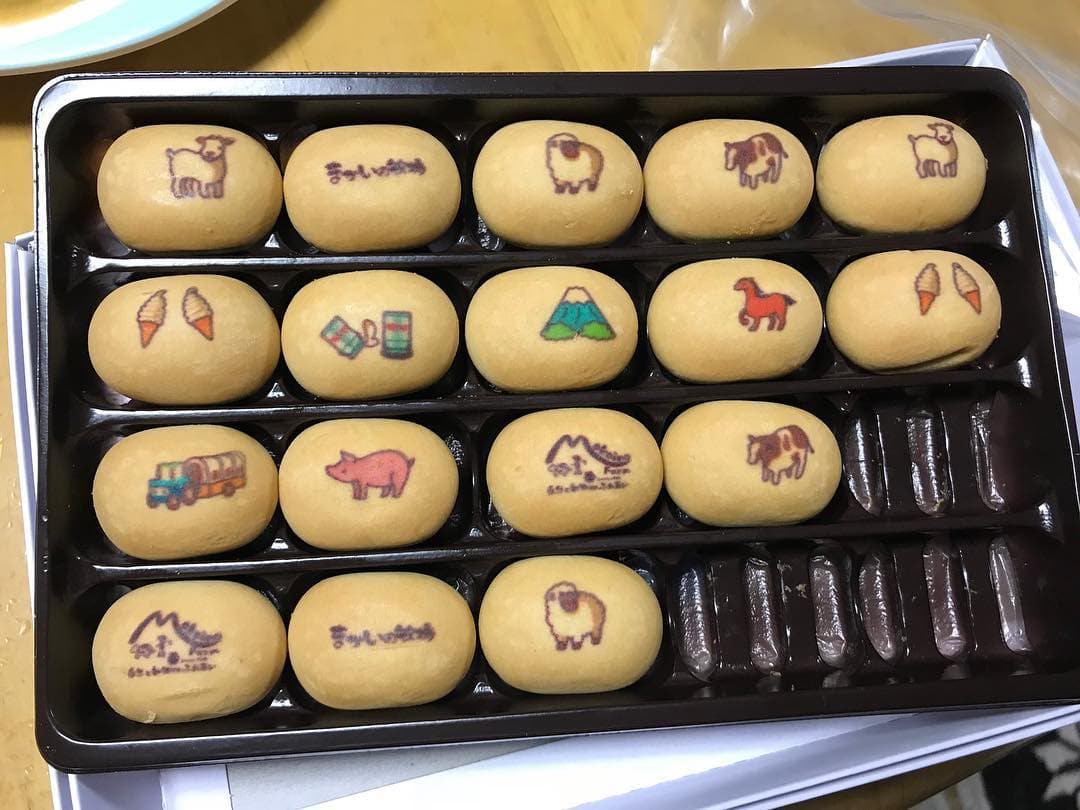 Manju / Image Source: @momiji_yuki
You can buy the manju dessert from Aoki Shofuan stores as they are Osaka's best manju retailer. Among their popular manju items are milk manju made with butter and condensed milk, and manju tsukigesho, a variant which uses butter filled with white bean paste.
Baton D'or
You probably know Pocky, the crispy pretzel sticks covered in chocolate, but have you heard of Baton d'or? Baton D'or is like Pocky, but the snack comes in various flavours. Milk, butter, wine, and apple are a few unique flavours in their huge collection. The dough is kneaded in butter, giving the sticks a mouth-watering buttery aroma.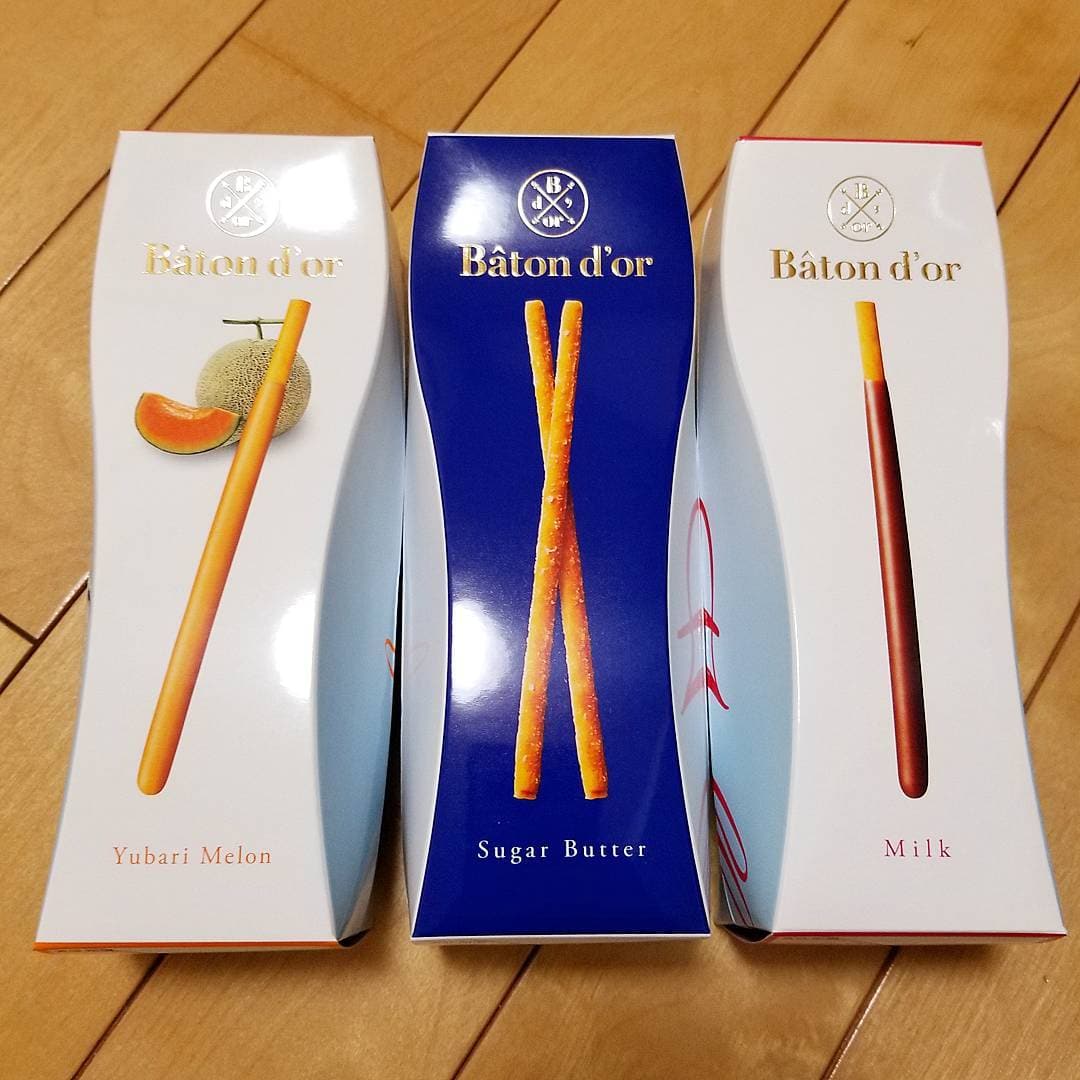 Baton D'or / Image source: @johntdnguyen
Baton D'or is only available in Osaka and exclusively sold in two department stores. If you want to get exclusive souvenirs, head to Hankyu Umeda and Takashimaya for these 'premium Pocky' items.

Best Place to Stay in Osaka for Shopping
If your trip mainly revolves around food, then the best place to stay is Hotel Sunroute Osaka Namba which is central to major transport hubs, shops and restaurants.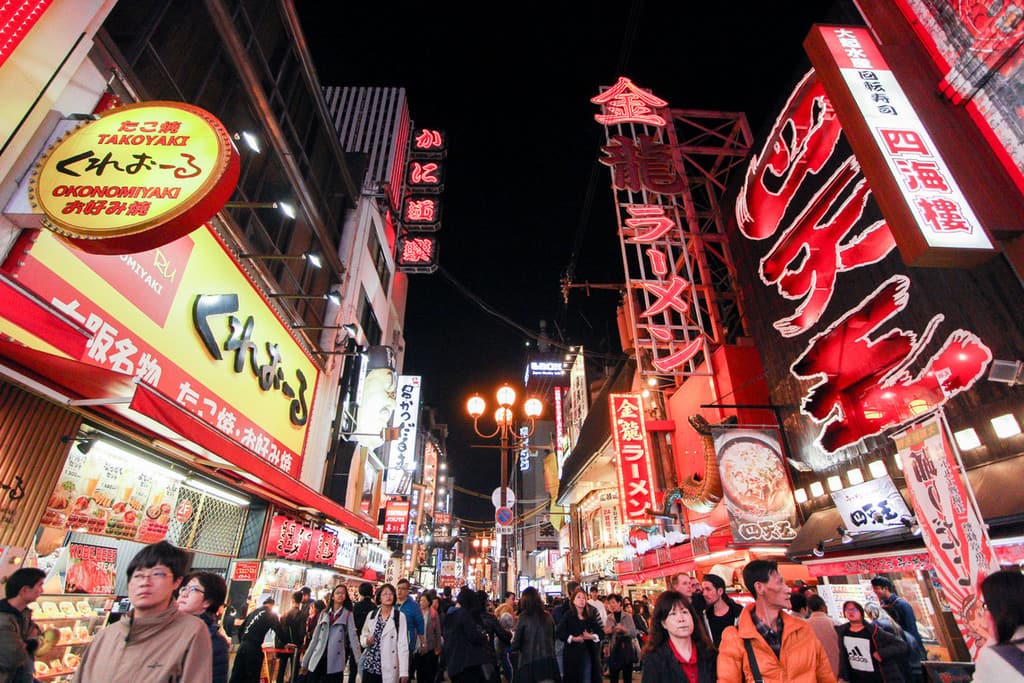 Osaka at night / CC by 3.0 / Cherisse Rosales
However, Osaka has so much to offer apart from gastronomic adventure. APA Villa Hotel Yodayabashi is another option to consider especially if you also enjoy historic buildings and parks as the hotel is close to Osaka Castle and Nakanoshima Park.