By Expedia Team, on December 13, 2019
Best Food in Ho Chi Minh: A Foodie's Guide
The city of Ho Chi Minh is an intoxicating mix of bustling metropolis, sleepy Southeast Asian vibes, and colonial French flair. The lands that surround the city are abundant with farms that supply the freshest produce which is then transformed into sumptuous dishes like pho, banh mi, spring rolls, claypot rice, and so much more.
Looking for the best Ho Chi Minh food? Read on to discover what to put on your list of must-eats.
A Guide to the Best Food in Ho Chi Minh

Tuck into traditional country-style cooking in Cuc Gach Quan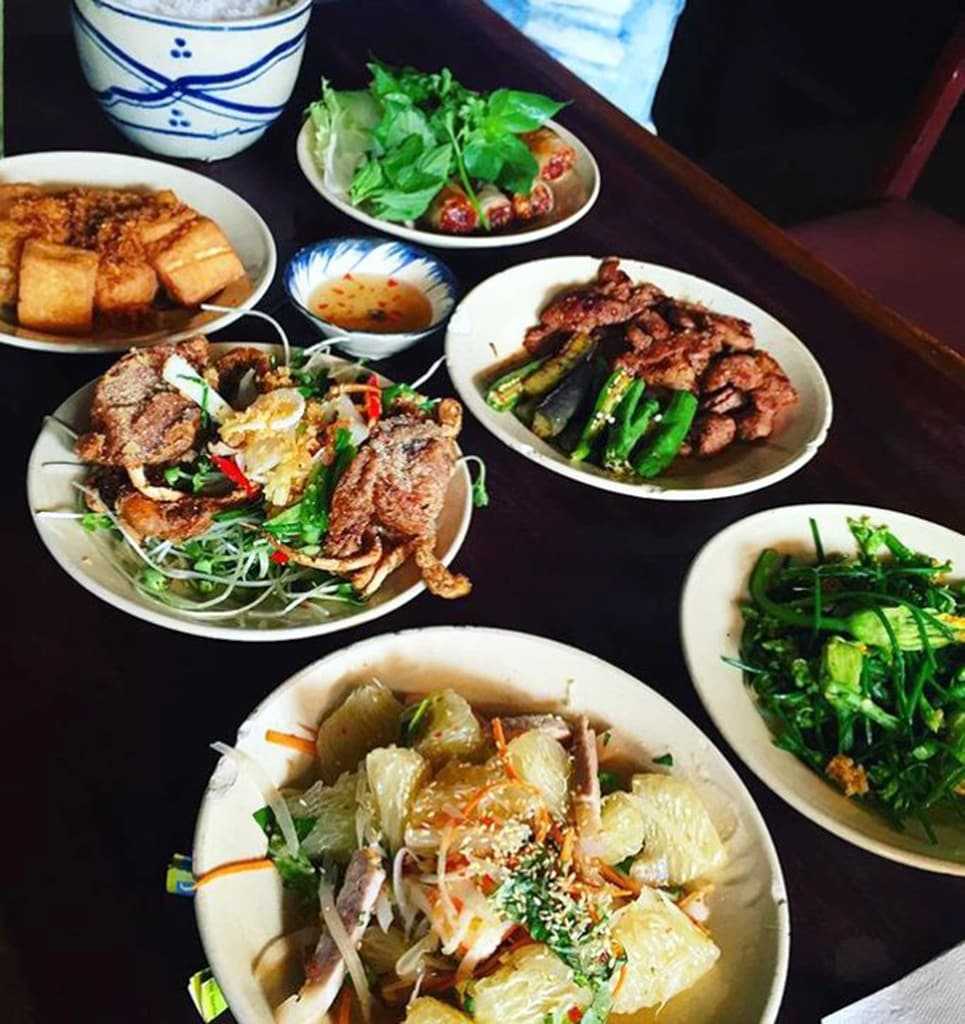 Country style cooking / @chupperchups
Located in a beautiful colonial-style house painted in pristine white with a beautiful courtyard replete with a koi pond is the traditional family-style restaurant, Cuc Gach Quan. This two-strorey restaurant felt just like a home and has loads of cozy nooks and corners to nestle into as I ordered from their extensive menu of country-style food. Farm-fresh vegetables take centre stage here. I found the young mango leaf salad, boiled beet leaves in soup, and shrimps steamed in coconut to be exquisite.
While you're there: Cuc Gach Quan is located in the busy centre of the city. While it's hard to dodge the crowds, the nearby Saigon Post Office and Saigon Notre-Dame are beautiful architectural remnants from French colonization.
Address: 10 Đặng Tất, Tân Định, Quận 1, Hồ Chí Minh, Vietnam
Price Range: $$

Splash out on a five-star local breakfast at Sofitel Saigon Plaza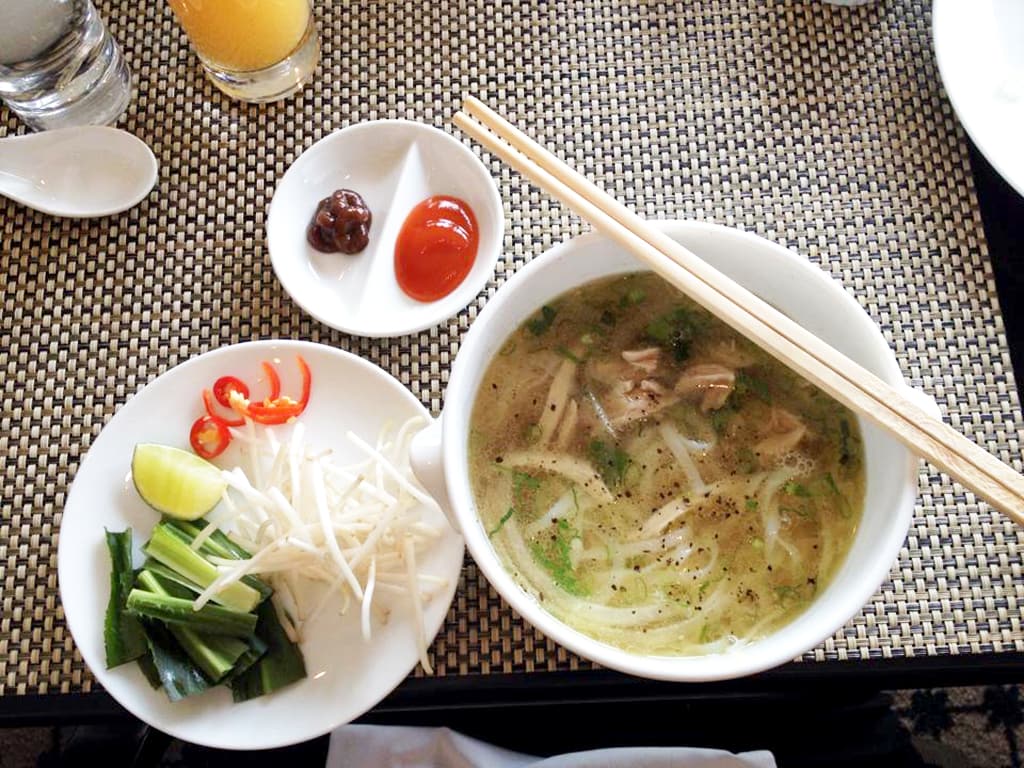 Hot pho to start the day
I made like a local and ordered up a bowl of steaming hot pho for breakfast at the Sofitel Saigon Plaza's club floor lounge. This tasty chicken pho was served with the traditional sides of hoisin sauce, chilli sauce, cilantro, bean sprouts, and lime – definitely a breakfast treat! Slurping up a bowl of this umami soup will certainly keep your belly full during an early morning stroll around the city. For a more extensive breakfast spread, visit the hotel's all-day dining, Mezz, where you can find international breakfast choices like omelets, cereals, and fresh fruit.
While you're there: These parts of town are filled with consulates, posh buildings, and lovely parks. Check out the lovely Le Van Tam Park.
Address: 17 Lê Duẩn, Bến Nghé, Quận 1, Hồ Chí Minh 070000, Vietnam
Price Range: $$$

Cool down with an iced Vietnamese Coffee at Du Mien Garden Cafe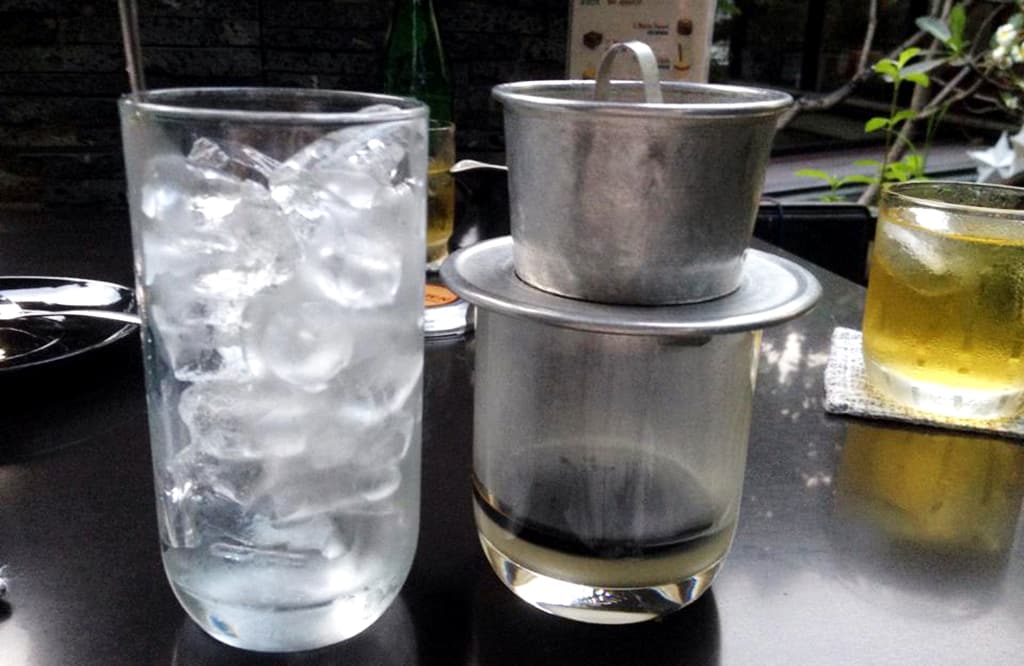 Traditional Vietnamese iced coffee
Ho Chi Minh can get seriously hot when summer rolls around, so I took refuge at Du Mien Garden Cafe for a tall glass of one of the city's best traditional iced coffees. Known locally as ca phe da, this strong drink is made from Vietnamese-grown coffee that is slowly dripped through a small filter into a small glass with a few spoonfuls of condensed milk. Once the filtration is finished, ice is then added. The lovely inner courtyard with turquoise ponds and lush landscaping makes for a idyllic getaway in the bustling city.
While you're there: This café is set in an area that's mainly residential, so it's here where you can make like a local and pick up authentic Vietnamese eats at Đặc Sản Chả Giò Cá Xuân Sơn and Mẹt Quán Ẩm Thực Tây Bắc on the same street.
Address: 7 Phan Văn Trị, Phường 10, Gò Vấp, Hồ Chí Minh, Vietnam
Price Range: $

Splurge on a sumptuous Vietnamese menu at Dong Pho Restaurant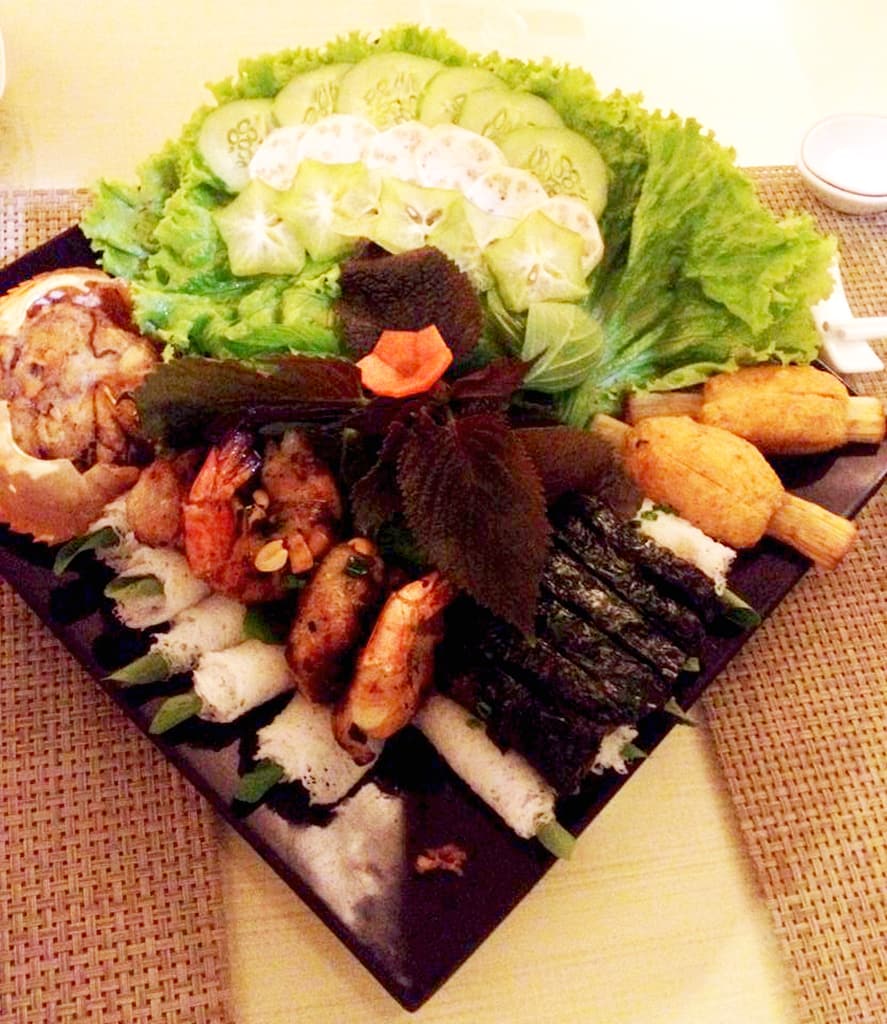 Tasteful starters at Dong Pho
While street food is more popular in Vietnam, high-end restaurant, Dong Pho, cooks up more refined dishes with only premium ingredients. For only 550,000 VND, I indulged in a tasting menu of some of the restaurant's best dishes, starting with a tasting platter of five local salads as well as a tasting of fresh rice paper rolls.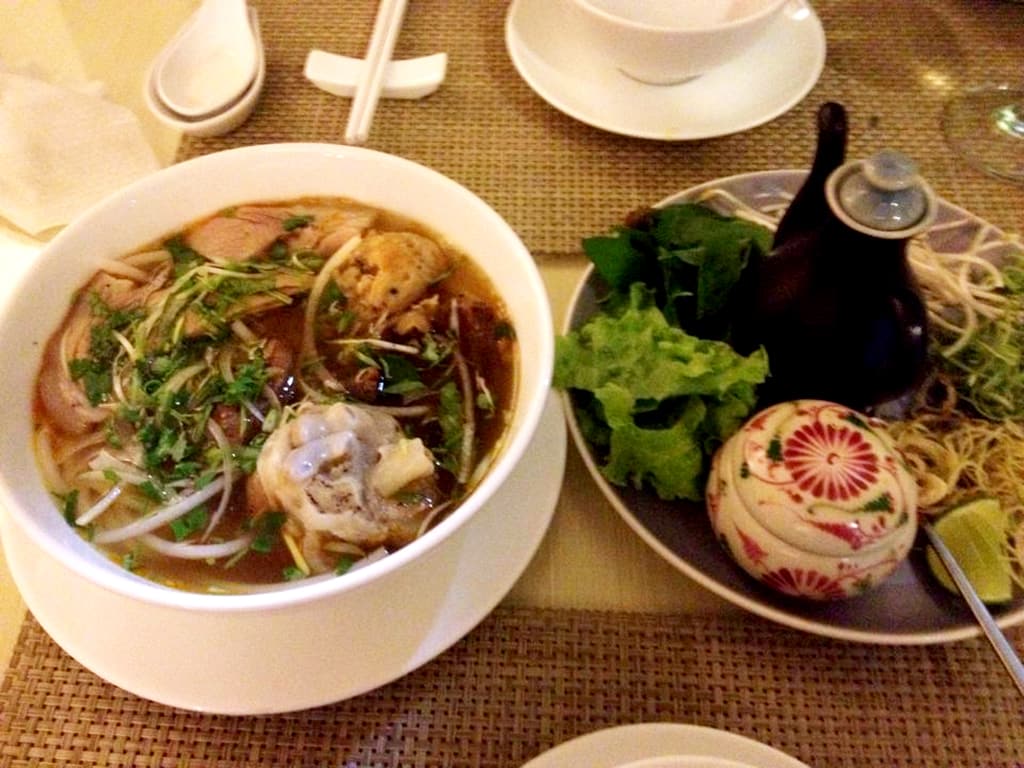 The main star: pho
The set also included a lovely assortment of fried and barbecued dishes, a main dish, and a dessert tasting platter.
While you're there: Learn more about the history of the Vietnam war at the nearby War Remnants Museum.
Address: 57 Hồ Xuân Hương, Phường 6, Quận 3, Hồ Chí Minh, Vietnam
Price Range: $$

Clay pot rice dishes with a show at Com Nieu Sai Gon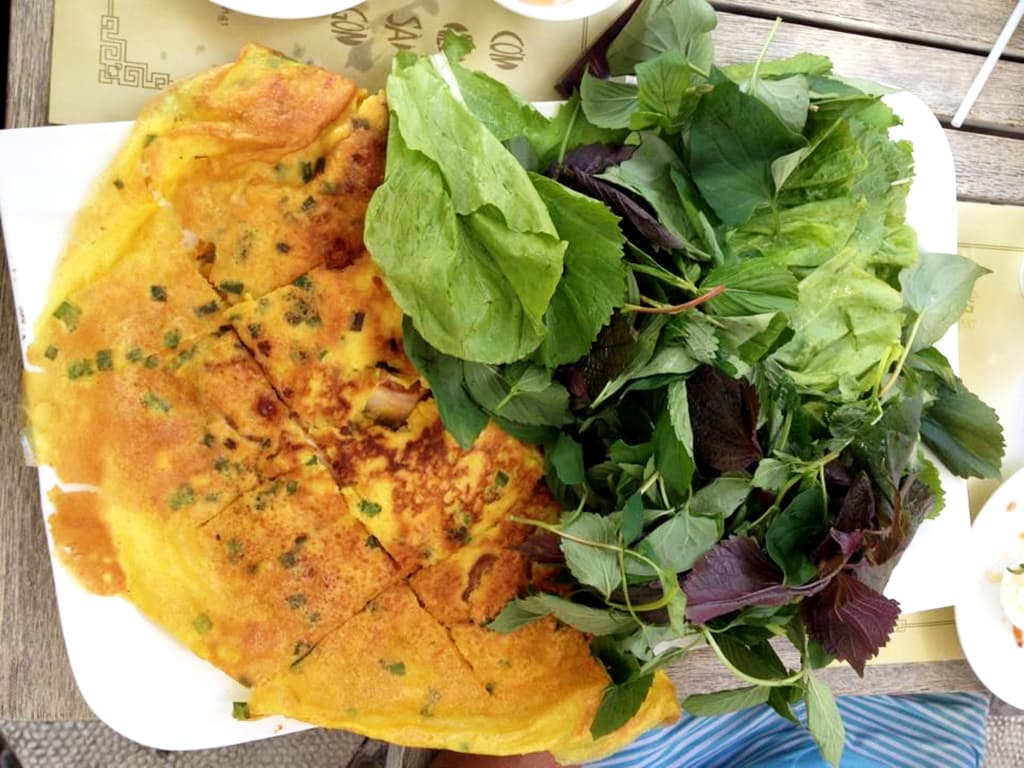 Traditional pancake with fresh herbs
When you visit Com Nieu Sai Gon, some must-try dishes include the traditional rice dishes of com nieu (steamed rice in a clay pot) and com dap (charcoal grilled rice in a claypot). The rice served here has a crusty, almost-burned layer at the bottom of the claypot, giving it added texture and flavour. I ordered up some more traditional Vietnamese dishes like Vietnamese pancake served with loads of fresh herbs, fried spring rolls, and pan-fried shrimp paste with cashew nuts.
While you're there: Located in the same area, we have the South Vietnamese Women Museum. It's a historic museum that celebrates women with exhibits of clothing, artifacts, and pictures.
Address: 27 Tú Xương, Phường 7, Quận 3, Hồ Chí Minh, Vietnam
Price Range: $$

Honor your inner glutton at Latest Recipe at Le Meridien Saigon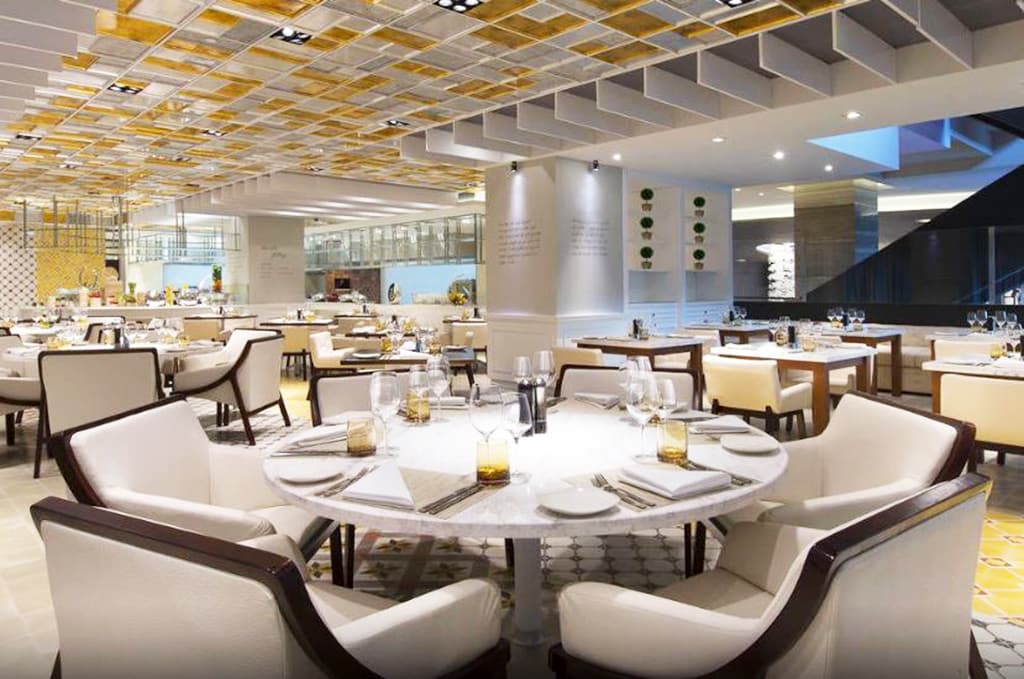 International five-star eats
If you're looking for a more extravagant dining experience, make a reservation at Latest Recipe, Le Meridien Saigon's all-day dining restaurant. Although there is an excellent a la carte menu available, a spread of international dishes is available for breakfast, lunch, and dinner. On the breakfast menu, don't miss the bite-sized eggs Benedict with cured salmon. For lunch and dinner, head to the live stations where you can help yourself to delectable dishes like roasted pork, sous-vide duck breast, and a lovely spread of European cheeses.
While you're there: The Le Meridien Saigon has prime property on the banks of the Saigon River. Beat the traffic on the roads and sightsee by Waterbus which you can catch from the nearby Bến tàu Bạch Đằng.
Address: 3C Đường Tôn Đức Thắng, Bến Nghé, Quận 1, Hồ Chí Minh, Vietnam
Price Range: $$$

Taste the best Halal dishes in Ho Chi Minh at The Daun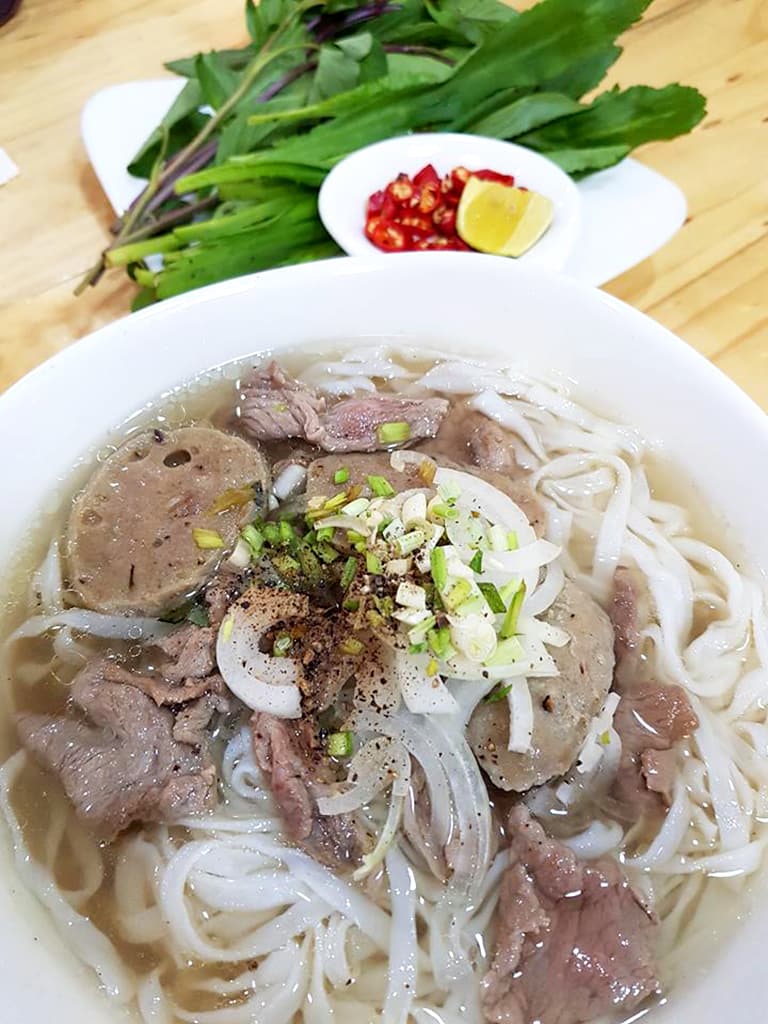 Delicious halal pho / The Daun
Since its opening in 2012, The Daun has been offering locals and tourists alike with delicious Halal food. With local specialties like pho and bun bo, there's no shortage of flavours at The Daun. If you're pining for something other than Vietnamese cuisine, the chefs here also cook up mean Singaporean, Malaysian, and western dishes such as nasi goreng, ayam penyet, and American-style breakfasts.
While you're there: Explore the sumptuous marketplace of Ben Thanh, where you'll find fresh produce, aromatic coffee, breads, textiles and souvenirs.
Address: 48 Lê Lai, Phường Bến Thành, Quận 1, Hồ Chí Minh, Vietnam
Price Range: $

Get your veggie on at Hum Vegetarian Garden and Restaurant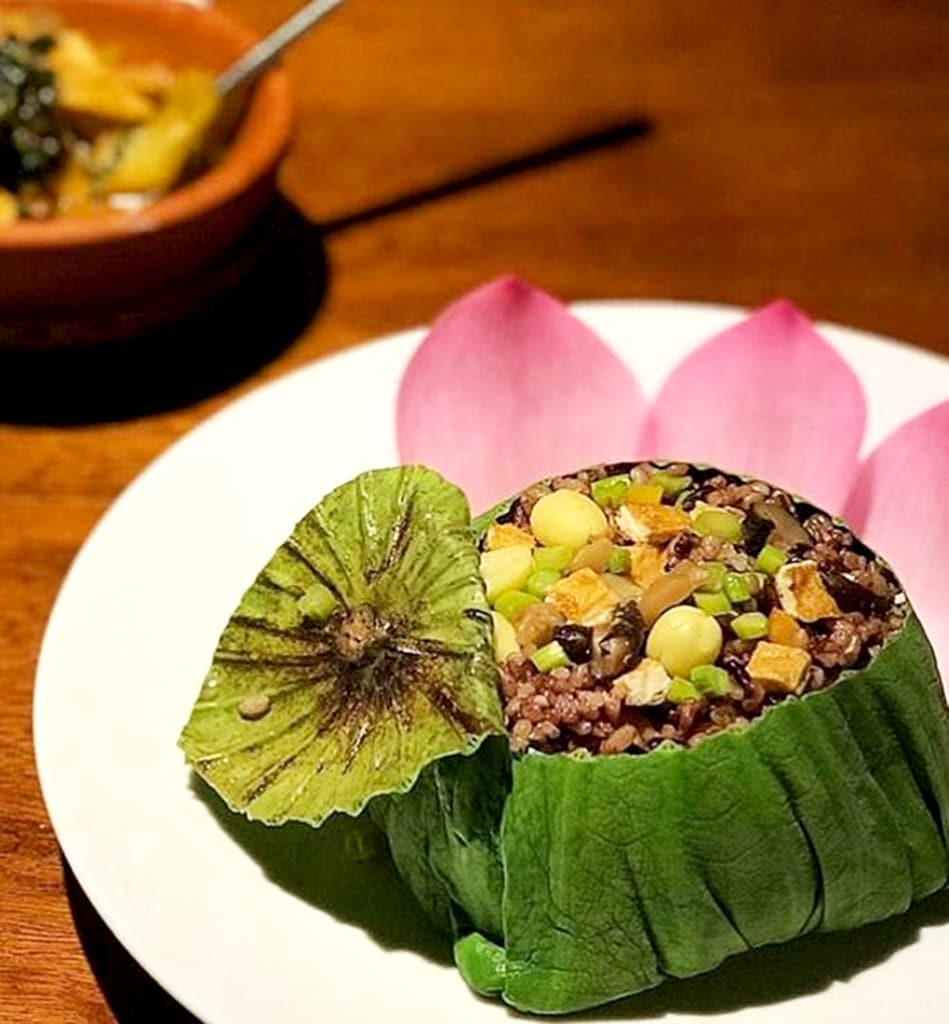 Fragrant rice in lotus leaf / @vegansofasia
With three locations across the city, Hum Vegetarian has made a name for itself for being one of the top places to go to for a vegetarian meal. Each offering a different atmosphere, their restaurants feels sophisticated and luxurious with thoughtful menus and top-quality dishes. I adored the beautifully plated salads such as the Banana Blossom and Grilled Pumpkin. For a truly memorable main dish, order the Fragrant Rice in Lotus Leaf, a healthy dish full of protein, magnesium, and omega-6 fatty acids.
While you're there: Explore more of the international offerings in District 2, particularly around the Thao Dien Ward, where you'll find hip bars, restaurants and boutiques.
Address: 32 D10 Street, Ward Thao Dien, District 2, Ho Chi Minh City, Hồ Chí Minh 700000, Vietnam
Price Range: $$
Ho Chi Minh is an exciting city to visit, especially for visitors in search of fresh and simple food inspired by those from other countries like China and France. For authentic and affordable Vietnamese eats, book a trip to Ho Chi Minh city!
Plan Your Trip to Ho Chi Minh

[tabs]
[tab title="Where to Stay" icon="entypo-suitcase"]
[button style='blue' icon="entypo-suitcase" url='https://www.expedia.com.my/Ho-Chi-Minh-City-Hotels.d178262.Travel-Guide-Hotels' fullwidth='true'] Find Hotels in Ho Chi Minh [/button]
[/tab]
[tab title="Let's Go!" icon="entypo-flight"]
[button icon="entypo-flight" url='https://www.expedia.com.my/Flights-To-Ho-Chi-Minh-City.d178262.Travel-Guide-Flights' fullwidth='true'] Flights to Ho Chi Minh [/button]
[/tab]
[/tabs]