Overview of The Langham, Sydney
Choose dates to view prices
Executive Room, Terrace, Harbour View

Photos of Executive Room, Terrace, Harbour View

Room amenities

58 sq m

Harbor view

Sleeps 3

1 King Bed

More details

Room information

Bed details

Sleeps

Max people: 3Max adults: 3Max children: 2

Room details

1 King Bed

58 square metres m2 room, furnished balcony with harbour views

Internet – Free WiFi

Entertainment – Flat-screen TV with premium channels and pay-per-view films

Food & Drink – Espresso maker, minibar, electric kettle and 24-hour room service

Sleep

– Premium bedding, a pillow menu, blackout drapes/curtains, turn-down service and bed sheets

Bathroom – Private bathroom, deep-soaking bathtub and separate shower with a rainfall showerhead

Practical – Laptop-compatible safe, desk and phone; rollaway/extra beds and free cots/infant beds available on request

Comfort – Climate-controlled air conditioning and daily housekeeping

Non-Smoking, pet-friendly

Connecting/adjoining rooms can be requested, subject to availability

Executive Room, Terrace, City View

Photos of Executive Room, Terrace, City View

Room amenities

58 sq m

City view

Sleeps 3

1 King Bed

More details

Room information

Bed details

Sleeps

Max people: 3Max adults: 3Max children: 2

Room details

1 King Bed

58 square metres m2 room, furnished balcony with city views

Internet – Free WiFi

Entertainment – Flat-screen TV with premium channels and pay-per-view films

Food & Drink – Espresso maker, minibar, electric kettle and 24-hour room service

Sleep

– Premium bedding, a pillow menu, blackout drapes/curtains, turn-down service and bed sheets

Bathroom – Private bathroom, deep-soaking bathtub and separate shower with a rainfall showerhead

Practical – Laptop-compatible safe, desk and phone; rollaway/extra beds and free cots/infant beds available on request

Comfort – Climate-controlled air conditioning and daily housekeeping

Non-Smoking, pet-friendly

Connecting/adjoining rooms can be requested, subject to availability

Suite, 1 Bedroom, Terrace, Harbour View

Photos of Suite, 1 Bedroom, Terrace, Harbour View

Room amenities

78 sq m

Harbor view

Sleeps 3

1 King Bed

More details

Room information

Bed details

Sleeps

Max people: 3Max adults: 3Max children: 2

Room details

1 King Bed

78 square metres m2 room, furnished balcony with harbour views

Layout – Bedroom, living room and sitting area

Internet – Free WiFi

Entertainment – Flat-screen TV with premium channels and pay-per-view films

Food & Drink – Espresso maker, minibar, electric kettle and 24-hour room service

Sleep

– Premium bedding, a pillow menu, blackout drapes/curtains, turn-down service and bed sheets

Bathroom – Private bathroom, deep-soaking bathtub and separate shower with a rainfall showerhead

Practical – Laptop-compatible safe, desk and phone; rollaway/extra beds and free cots/infant beds available on request

Comfort – Climate-controlled air conditioning and daily housekeeping

Non-Smoking, pet-friendly

Connecting/adjoining rooms can be requested, subject to availability

Suite, 1 Bedroom, Terrace, City View

Photos of Suite, 1 Bedroom, Terrace, City View

Room amenities

58 sq m

City view

Sleeps 3

1 King Bed

More details

Room information

Bed details

Sleeps

Max people: 3Max adults: 3Max children: 2

Room details

1 King Bed

58 square metres m2 room, furnished balcony with city views

Layout – Bedroom, living room and sitting area

Internet – Free WiFi

Entertainment – Flat-screen TV with premium channels and pay-per-view films

Food & Drink – Espresso maker, minibar, electric kettle and 24-hour room service

Sleep

– Premium bedding, a pillow menu, blackout drapes/curtains, turn-down service and bed sheets

Bathroom – Private bathroom, deep-soaking bathtub and separate shower with a rainfall showerhead

Practical – Laptop-compatible safe, desk and phone; rollaway/extra beds and free cots/infant beds available on request

Comfort – Climate-controlled air conditioning and daily housekeeping

Non-Smoking, pet-friendly

Connecting/adjoining rooms can be requested, subject to availability

One-Bedroom Suite Harbour

Photos of One-Bedroom Suite Harbour

5/5 guest room rating

Room amenities

78 sq m

Harbor view

Sleeps 3

1 King Bed

More details

Room information

Bed details

Sleeps

Max people: 3Max adults: 3Max children: 2

Room details

1 King Bed

78 square metres m2 room with harbour views

Layout – Bedroom, living room and sitting area

Internet – Free WiFi

Entertainment – Flat-screen TV with premium channels and pay-per-view films

Food & Drink – Espresso maker, minibar, electric kettle and 24-hour room service

Sleep

– Premium bedding, a pillow menu, blackout drapes/curtains, turn-down service and bed sheets

Bathroom – Private bathroom, deep-soaking bathtub and separate shower with a rainfall showerhead

Practical – Laptop-compatible safe, desk and phone; rollaway/extra beds and free cots/infant beds available on request

Comfort – Climate-controlled air conditioning and daily housekeeping

Non-Smoking, pet-friendly

Connecting/adjoining rooms can be requested, subject to availability

Deluxe City King

Photos of Deluxe City King

4.9/5 guest room rating

Room amenities

49 sq m

City view

Sleeps 3

1 King Bed

More details

Room information

Bed details

Sleeps

Max people: 3Max adults: 3Max children: 2

Room details

1 King Bed

49 square metres m2 room with city views

Internet – Free WiFi

Entertainment – Flat-screen TV with premium channels and pay-per-view films

Food & Drink – Espresso maker, minibar, electric kettle and 24-hour room service

Sleep

– Premium bedding, a pillow menu, blackout drapes/curtains, turn-down service and bed sheets

Bathroom – Private bathroom, deep-soaking bathtub and separate shower with a rainfall showerhead

Practical – Laptop-compatible safe, desk and phone; rollaway/extra beds and free cots/infant beds available on request

Comfort – Climate-controlled air conditioning and daily housekeeping

Non-Smoking, pet-friendly

Connecting/adjoining rooms can be requested, subject to availability

Executive City King

Photos of Executive City King

Room amenities

58 sq m

City view

Sleeps 3

1 King Bed

More details

Room information

Bed details

Sleeps

Max people: 3Max adults: 3Max children: 2

Room details

1 King Bed

58 square metres m2 room with city views

Internet – Free WiFi

Entertainment – Flat-screen TV with premium channels and pay-per-view films

Food & Drink – Espresso maker, minibar, electric kettle and 24-hour room service

Sleep

– Premium bedding, a pillow menu, blackout drapes/curtains, turn-down service and bed sheets

Bathroom – Private bathroom, deep-soaking bathtub and separate shower with a rainfall showerhead

Practical – Laptop-compatible safe, desk and phone; rollaway/extra beds and free cots/infant beds available on request

Comfort – Climate-controlled air conditioning and daily housekeeping

Non-Smoking, pet-friendly

Connecting/adjoining rooms can be requested, subject to availability

Deluxe Harbour Double Double

Photos of Deluxe Harbour Double Double

4.8/5 guest room rating

Room amenities

49 sq m

Harbor view

Sleeps 3

2 Double Beds

More details

Room information

Bed details

Sleeps

Max people: 3Max adults: 3Max children: 2

Room details

2 Double Beds

49 square metres m2 room with harbour views

Internet – Free WiFi

Entertainment – Flat-screen TV with premium channels and pay-per-view films

Food & Drink – Espresso maker, minibar, electric kettle and 24-hour room service

Sleep

– Premium bedding, a pillow menu, blackout drapes/curtains, turn-down service and bed sheets

Bathroom – Private bathroom, deep-soaking bathtub and separate shower with a rainfall showerhead

Practical – Laptop-compatible safe, desk and phone; rollaway/extra beds and free cots/infant beds available on request

Comfort – Climate-controlled air conditioning and daily housekeeping

Non-Smoking, pet-friendly

Connecting/adjoining rooms can be requested, subject to availability

Suite (The Observatory)

Photos of Suite (The Observatory)

Room amenities

122 sq m

City view

Sleeps 3

1 King Bed

More details

Room information

Bed details

Sleeps

Max people: 3Max adults: 3Max children: 2

Room details

1 King Bed

122 square metres m2 room with city views

Layout – Bedroom, living room and sitting area

Internet – Free WiFi

Entertainment – Flat-screen TV with premium channels and pay-per-view films

Food & Drink – Kitchenette with full-sized fridge/freezer, espresso maker and electric kettle

Sleep

– Premium bedding, a pillow menu, blackout drapes/curtains, turn-down service and bed sheets

Bathroom – Private bathroom, deep-soaking bathtub and separate shower with a rainfall showerhead

Practical – Laptop-compatible safe, desk and phone; rollaway/extra beds and free cots/infant beds available on request

Comfort – Climate-controlled air conditioning and daily housekeeping

Non-Smoking, pet-friendly

Connecting/adjoining rooms can be requested, subject to availability

Suite (The Residence)

Photos of Suite (The Residence)

Room amenities

110 sq m

City view

Sleeps 3

1 King Bed

More details

Room information

Bed details

Sleeps

Max people: 3Max adults: 3Max children: 2

Room details

1 King Bed

110 square metres m2 room with city views

Layout – Bedroom, living room and sitting area

Internet – Free WiFi

Entertainment – Flat-screen TV with premium channels and pay-per-view films

Food & Drink – Kitchen with full-sized fridge/freezer, espresso maker and electric kettle

Sleep

– Premium bedding, a pillow menu, blackout drapes/curtains, turn-down service and bed sheets

Bathroom – Private bathroom, deep-soaking bathtub and separate shower with a rainfall showerhead

Practical – Laptop-compatible safe, desk and phone; rollaway/extra beds and free cots/infant beds available on request

Comfort – Climate-controlled air conditioning and daily housekeeping

Non-Smoking, pet-friendly

Connecting/adjoining rooms can be requested, subject to availability

Deluxe City Double Double

Photos of Deluxe City Double Double

4.9/5 guest room rating

Room amenities

49 sq m

City view

Sleeps 3

2 Double Beds

More details

Room information

Bed details

Sleeps

Max people: 3Max adults: 3Max children: 2

Room details

2 Double Beds

49 square metres m2 room with city views

Internet – Free WiFi

Entertainment – Flat-screen TV with premium channels and pay-per-view films

Food & Drink – Espresso maker, minibar, electric kettle and 24-hour room service

Sleep

– Premium bedding, a pillow menu, blackout drapes/curtains, turn-down service and bed sheets

Bathroom – Private bathroom, deep-soaking bathtub and separate shower with a rainfall showerhead

Practical – Laptop-compatible safe, desk and phone; rollaway/extra beds and free cots/infant beds available on request

Comfort – Climate-controlled air conditioning and daily housekeeping

Non-Smoking, pet-friendly

Connecting/adjoining rooms can be requested, subject to availability

Executive Harbour King

Photos of Executive Harbour King

5/5 guest room rating

Room amenities

48 sq m

Harbor view

Sleeps 3

1 King Bed

More details

Room information

Bed details

Sleeps

Max people: 3Max adults: 3Max children: 2

Room details

1 King Bed

48 square metres m2 room with harbour views

Internet – Free WiFi

Entertainment – Flat-screen TV with premium channels and pay-per-view films

Food & Drink – Espresso maker, minibar, electric kettle and 24-hour room service

Sleep

– Premium bedding, a pillow menu, blackout drapes/curtains, turn-down service and bed sheets

Bathroom – Private bathroom, deep-soaking bathtub and separate shower with a rainfall showerhead

Practical – Laptop-compatible safe, desk and phone; rollaway/extra beds and free cots/infant beds available on request

Comfort – Climate-controlled air conditioning and daily housekeeping

Non-Smoking, pet-friendly

Connecting/adjoining rooms can be requested, subject to availability

One-Bedroom Suite City

Photos of One-Bedroom Suite City

5/5 guest room rating

Room amenities

78 sq m

City view

Sleeps 3

1 King Bed

More details

Room information

Bed details

Sleeps

Max people: 3Max adults: 3Max children: 2

Room details

1 King Bed

78 square metres m2 room with city views

Layout – Bedroom and living room

Internet – Free WiFi

Entertainment – Flat-screen TV with premium channels and pay-per-view films

Food & Drink – Espresso maker, minibar, electric kettle and 24-hour room service

Sleep

– Premium bedding, a pillow menu, blackout drapes/curtains, turn-down service and bed sheets

Bathroom – Private bathroom, deep-soaking bathtub and separate shower with a rainfall showerhead

Practical – Laptop-compatible safe, desk and phone; rollaway/extra beds and free cots/infant beds available on request

Comfort – Climate-controlled air conditioning and daily housekeeping

Non-Smoking, pet-friendly

Connecting/adjoining rooms can be requested, subject to availability

Deluxe Room, 1 King Bed, Terrace, Harbour View

Photos of Deluxe Room, 1 King Bed, Terrace, Harbour View

4.7/5 guest room rating

Room amenities

49 sq m

Harbor view

Sleeps 2

1 King Bed

More details

Room information

Bed details

Sleeps

Max people: 2Max adults: 2Max children: 1

Room details

1 King Bed

49 square metres m2 room, furnished balcony with harbour views

Internet – Free WiFi

Entertainment – Flat-screen TV with premium channels and pay-per-view films

Food & Drink – Espresso maker, minibar, electric kettle and 24-hour room service

Sleep

– Premium bedding, a pillow menu, blackout drapes/curtains, turn-down service and bed sheets

Bathroom – Private bathroom, shower/bathtub combination, bathrobes and slippers

Practical – Laptop-compatible safe, desk and phone; free cots/infant beds available on request

Comfort – Climate-controlled air conditioning and daily housekeeping

Need to know – No rollaway/extra beds available

Non-Smoking, pet-friendly

Connecting/adjoining rooms can be requested, subject to availability

Deluxe Harbour King

Photos of Deluxe Harbour King

5/5 guest room rating

Room amenities

49 sq m

Harbor view

Sleeps 3

1 King Bed

More details

Room information

Bed details

Sleeps

Max people: 3Max adults: 3Max children: 2

Room details

1 King Bed

49 square metres m2 room with harbour views

Internet – Free WiFi

Entertainment – Flat-screen TV with premium channels and pay-per-view films

Food & Drink – Espresso maker, minibar, electric kettle and 24-hour room service

Sleep

– Premium bedding, a pillow menu, blackout drapes/curtains, turn-down service and bed sheets

Bathroom – Private bathroom, deep-soaking bathtub and separate shower with a rainfall showerhead

Practical – Laptop-compatible safe, desk and phone; rollaway/extra beds and free cots/infant beds available on request

Comfort – Climate-controlled air conditioning and daily housekeeping

Non-Smoking, pet-friendly

Connecting/adjoining rooms can be requested, subject to availability

Deluxe City Terrace

Photos of Deluxe City Terrace

5/5 guest room rating

Room amenities

49 sq m

City view

Sleeps 2

1 King Bed

More details

Room information

Bed details

Sleeps

Max people: 2Max adults: 2Max children: 1

Room details

1 King Bed

49 square metres m2 room, furnished balcony with city views

Internet – Free WiFi

Entertainment – Flat-screen TV with premium channels and pay-per-view films

Food & Drink – Espresso maker, minibar, electric kettle and 24-hour room service

Sleep

– Premium bedding, a pillow menu, blackout drapes/curtains, turn-down service and bed sheets

Bathroom – Private bathroom, shower/bathtub combination, bathrobes and slippers

Practical – Laptop-compatible safe, desk and phone; free cots/infant beds available on request

Comfort – Climate-controlled air conditioning and daily housekeeping

Need to know – No rollaway/extra beds available

Non-Smoking, pet-friendly

Connecting/adjoining rooms can be requested, subject to availability
Rating 5 - Excellent. 872 out of 988 reviews
Rating 4 - Good. 97 out of 988 reviews
Rating 3 - Okay. 13 out of 988 reviews
Rating 2 - Poor. 4 out of 988 reviews
Rating 1 - Terrible. 2 out of 988 reviews
4.8/5
Property conditions & facilities
Liked: Staff & service, amenities, property conditions & facilities
Stayed 1 night in Jan 2021
Travelled with family and small children
Liked: Cleanliness, staff & service, amenities, property conditions & facilities
From check in to check out. Check in concierge were incredibly friendly and welcoming. The bellhops were amazing. As a Gold Expedia member we were upgraded which was great and unexpected. The room was amazing, great views of Barrangaroo (the crown building) Late checkout was offered and also extended when I explained our toddler had fallen asleep (she was unwell due to teething so we didn't want to break her sleep) Check out was a breeze. The absolute stand out feature though was the pool and spa. So cool
Stayed 1 night in Jan 2021
Liked: Cleanliness, staff & service
Disliked: Amenities, property conditions & facilities
Really underwhelming Hotel The staff at check in were really great. The hotel room - Deluxe room terrace harbour view was dated with really poor in room facilities and ammenities.
Stayed 1 night in Jan 2021
Stayed 1 night in Dec 2020
Stayed 3 nights in Dec 2020
Stay in the know with the Expedia app
Get real-time notifications, view your trip details and access mobile-only deals.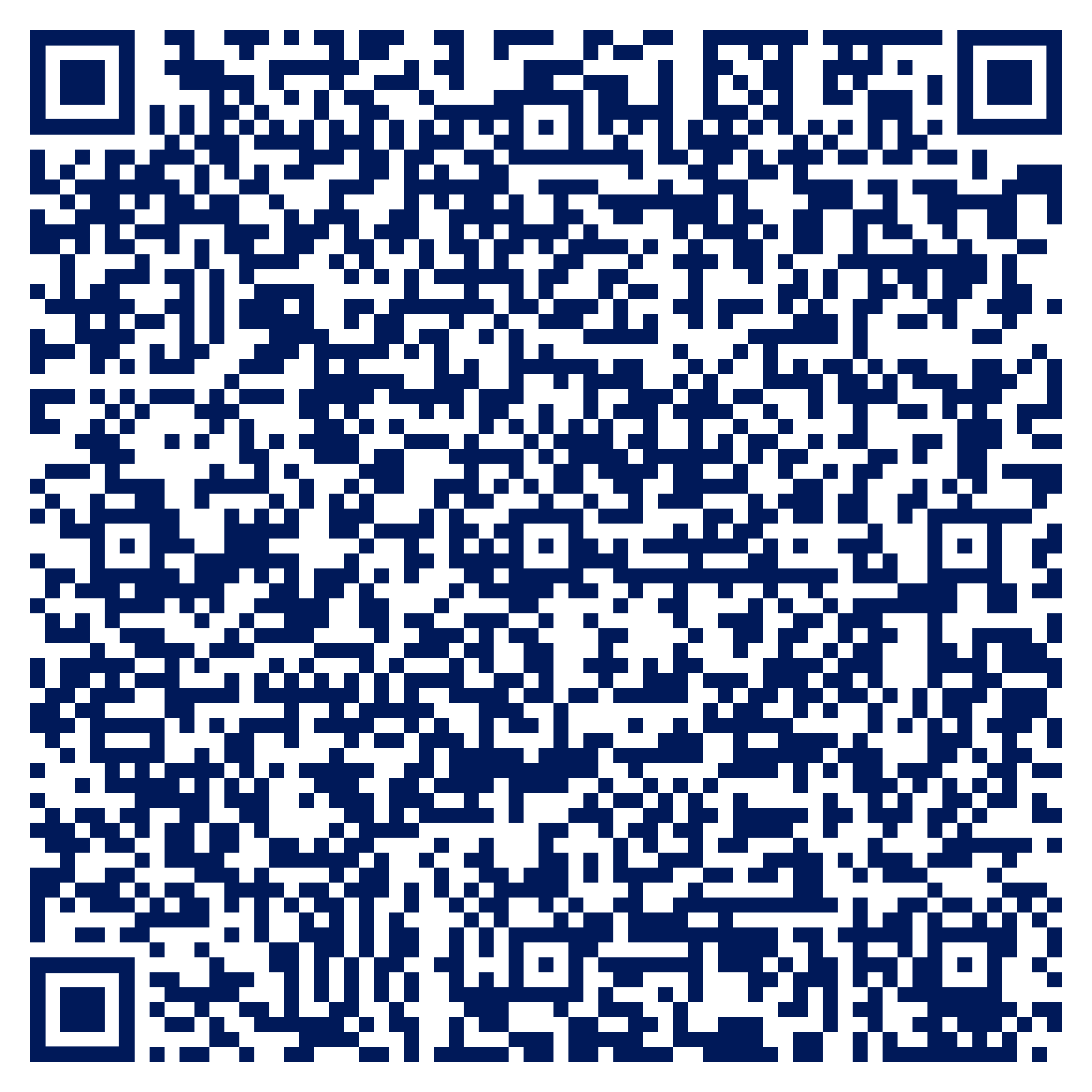 Scan the QR code