By Expedia Team, on April 22, 2016
How to Travel Cheap: Holiday in Asia under RM1,500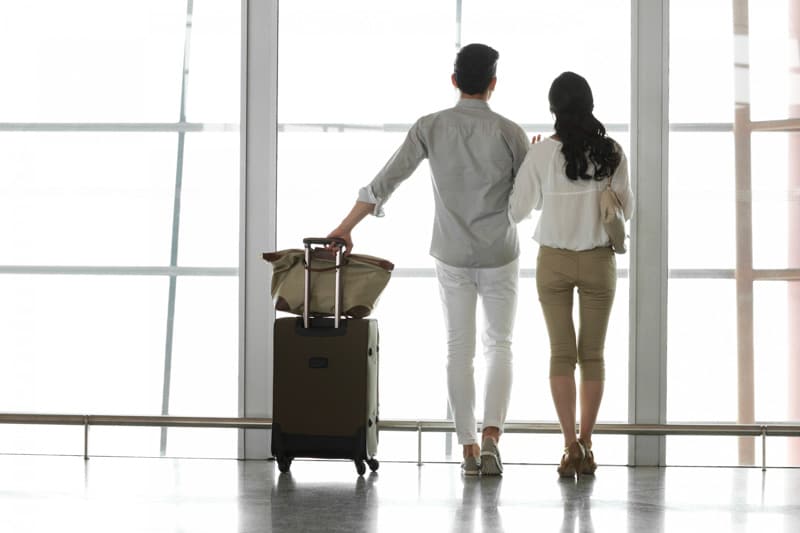 Who doesn't love the idea of treating themselves to a holiday without having to spend a fortune? To help you, check out this list of travel destinations in South East Asia you can visit with a budget of less than RM1,500!
A key part of how to travel cheap is to start planning and booking your holidays early, so you can take advantage of the best hotel and flight prices and enjoy more holidays for less. You'll also want to choose the right holiday destinations in Asia so your ringgit goes further. Avoiding big cities is always a good guideline, but you can still visit popular holiday spots on a budget.
Here are some great places for a budget holiday near Malaysia that doesn't compromise on amazing vacation fun.

How to Travel Cheap: Pick the Right Destinations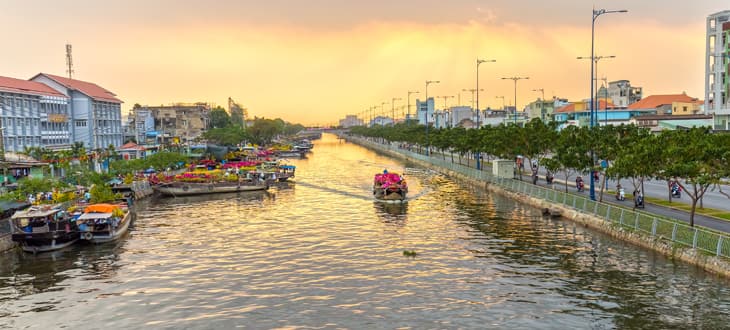 Gili Trawangan, Indonesia
If you're a fan of beach holidays minus the crowds, Gili Trawangan is the ideal getaway for you. Part of the Gili Islands in Lombok, Gili Trawangan is less touristy as compared to Bali but equally enchanting. When in Gili Trawangan, make sure you visit the night market located near the jetty to try out the local Indonesian street food.
Ombak Sunset Point is a lovely place to catch the sunset and is also the spot of the famous "Ombak sunset swing"
Tip: Go early if you want a picture of you on the swing. Long queues form at peak times!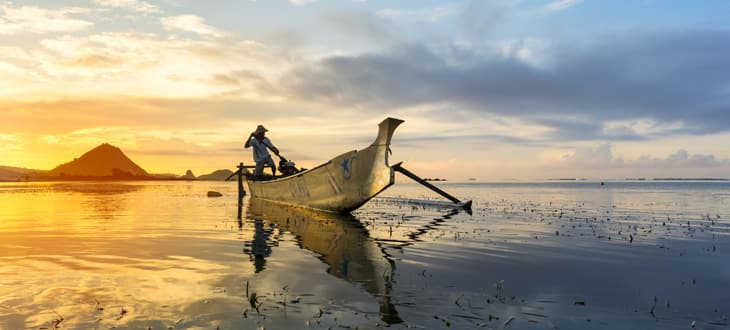 Travel Cheap in Gili Islands
Duration: 4 days, 3 nights
Flight: RM400 (provided you purchase it about 6 months in advance)
Accommodation: RM450 (RM100 – RM130 per night at a budget accommodation). Check out Giliano residence
Food: RM200 (RM50 per day for food) which is more than enough to make sure you are well fed.
Tip: eat at the Warung (stalls) to keep your budget low. Ayam Taliwang is a dish not to be missed!
Activities: Set aside about RM150 for island hopping and snorkeling package.
Transportation: Taxi is about RM160 (RM80 one way) from the airport to Bangsal Jetty (use the Blue Bird taxis). The cost to hire a boat from Bangsal to Gili Trawangan is about RM160 (about RM80 one way).
I found out that a cheaper option was to actually take the public boats which are about RM3-5 one way. However you will have to wait until the boat reaches about 20 people before it leaves. When at Gili Trawangan there are no cars, so either you rent a bicycle or ride a Cidomo (horse carriage) for about RM50.
Total cost: about RM1,400 if you hire a boat or RM1,250 if you take public boats.
[button style='blue' url='https://www.expedia.com.my/Gili-Islands.d6055723.Travel' icon='entypo-suitcase' fullwidth='true'] Check out hotels in Gili Islands[/button]
Krabi, Thailand
Does crystal clear waters, blue skies and aromatic food sound good to you? Then it's time to plan for a trip to Krabi! To make the most of your trip, do your best to get accommodation located on Ao Nang beach. It's where most of the restaurants, hostels or convenience stores are, plus you'll find easier to explore other sights which are just a stone's throw away.
Plus, the jetty is also located there so it will be easier to go for day trips to nearby Islands!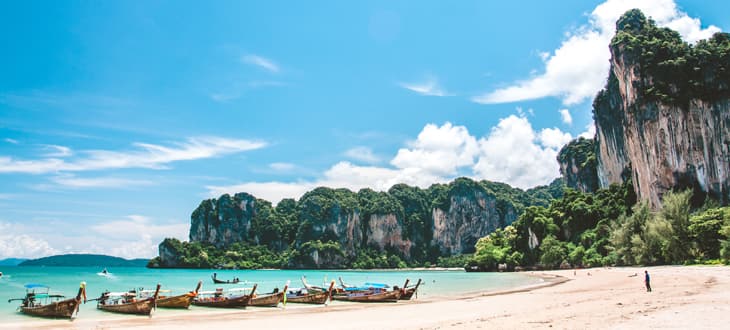 Travel Cheap in Krabi
Duration: 4 days 3 nights
Flight: RM250
Accommodation: RM450 (about RM150 per night). Check out the Krabi Heritage Hotel it comes with a pretty affordable price tag!
Food: RM150 (RM50 per day for food). Try the Thai pancakes and street food!
Activities: Up to RM150 for Phi Phi Island hopping package.
Transportation: Up to RM120 (to and from airport to Ao Nang) or about RM15 (one way) by bus to Ao Nang. To get around Ao Nang you can use Tuk Tuk or Chole (motor taxi).
Total cost: RM1,170 by taxi or RM1,015 if you take the bus to and fro from Ao Nang.
[button style='blue' url='https://www.expedia.com.my/Krabi-Trang-Hotels.d6050558.Travel-Guide-Hotels' icon='entypo-suitcase' fullwidth='true'] Check out hotels in Krabi[/button]
Ho Chi Minh, Vietnam
Formerly known as Saigon, Vietnam's largest city offers you a wonderful mix of history, culture and a bit of Mother Nature's beauty thrown in as well. If you want to do some shopping in Ho Chi Minh, head over to Ben Thanh and negotiate the prices in Ringgit so you can save more money! You should also hop on over to Thanh Da Island to explore the tourist villages created by Vietnamese government in the 70's.
Make sure you have all of the currencies used here (USD$, Dong and Ringgit) because certain places like the airport only accept USD, while other shops and even the taxis will accept the Dong or Ringgit. Alternatively, take a credit card with you so you won't have to carry around so much cash with you. If you're stumped on which one to bring with you, check out this article on the best credit card for Malaysian travel junkies.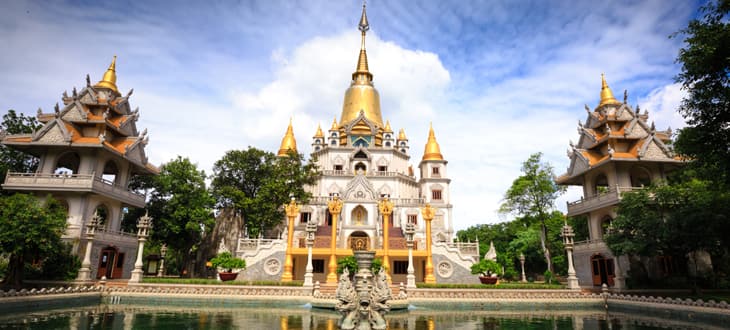 Travel Cheap in Ho Chi Minh
Tip: Beware of taxi touts! The Vinasun or Mai Linh taxis are a much safer option.
Duration: 4 days 3 nights
Flight: RM350
Accommodation in Ho Chi Minh: Around RM540 (RM150 – RM180 per night).
Ben Thanh Boutique Hotel is a quaint hotel which is just a short walk away from the Ben Thanh Market and the Museum of Fine Arts.
Food: RM200 (RM50 per day for food), Check out Restoran Hj Osman or Phoo Mee Vietnam for delicious food!
Activities: Visit War Remnants Museum, Water Puppet Theater, Ben Thanh market, Saigon Flower Market, Buu Long pagoda. (RM150 – RM200 for taxi fares.)
Transportation: Up to RM20 per person from airport to hotel via taxi.
Total cost: RM1,300
[button style='blue' url='https://www.expedia.com.my/Ho-Chi-Minh-City-Hotels.d178262.Travel-Guide-Hotels?rfrr=TG.Destinations.City.Book.Hotels' icon='entypo-suitcase' fullwidth='true'] Check out hotels in Ho Chi Minh[/button]

How To Save Money When Travelling
We've covered where to go and when to book. How you book also matters. You can in fact earn discounts and rewards just by choosing the right credit cards and loyalty programs to complete your booking.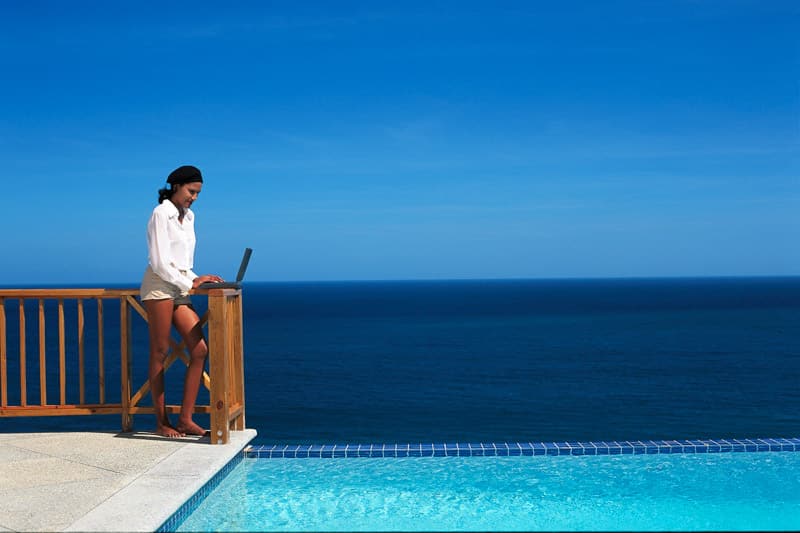 Save More With Travel Rewards
Save money by ensuring you are using the right credit card when you travel. You get to collect air miles and points, which you can then use to redeem for free flight tickets!
If you don't have a credit card suitable for traveling, take note of these points before getting one:
Credit Card Travel Points    
Amp up your rewards with a credit card that offers bonus rewards points when you travel. For example, the Citibank Air Asia Gold Visa is great as you earn 2 AirAsia points for every Ringgit charged to the card. You'll soon be raking in points which you can then redeem for AirAsia BIG Points and score yourself free flights!
Air Miles Validity    
Look for a credit card which offers air miles have longer validity periods so you won't lose out if you forget to redeem your air miles before the expiry date. BIG Points are valid for 36 months (3 years) so again, the Citibank Air Asia Gold Visa is a handy option for travelers to rack up those air miles.
Travel Perks
Get a credit card which gives you great travelling perks like 24-hour concierge services, discounts on hotels, rental cars and free or discounted travel insurance. Remember to read the fine print, as you shouldn't have to commit to a minimum spend required by the bank just so you can enjoy these perks!
Transaction Fees    
Always compare overseas transaction fees on your credit card, as different financial institutions offer different charges. Most banks charge between 1% – 1.5% on local currency equivalent of the overseas transaction amount. Go for a card with the lowest overseas transaction fees or use a credit card with the right rewards point multiplier to compliment your spending in order to offset any overseas transaction fees when traveling.
Loyalty Program
Did you know every time you book a holiday, you can earn points that qualify you for discounts?
If you want to save more money while exploring the world, sign up for the free Expedia+ program. With Expedia+ you gain loyalty points for every flight, hotel and package you book. Points are redeemable for discounts on hotels. That means you can enjoy some free hotel nights!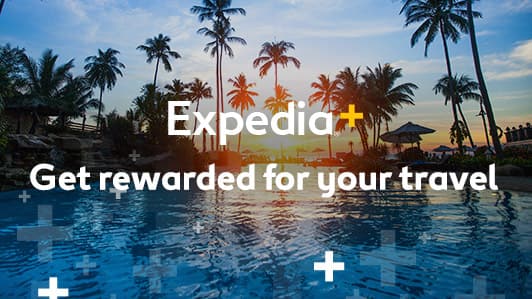 You can earn 2 points for every RM5 spent on hotels and package deals. Plus you also earn 2 points for every RM50 spent on flight tickets bought from Expedia. And the best part is that the more you travel, the more points you get to increase your membership status to redeem even more rewards!
As an Expedia+ member, you also get exclusive member deals and access to VIP+ hotels. Silver and Gold Expedia+ members enjoy free perks like breakfast, spa credits or free room upgrades.
On top of all that, by booking your trips as an Expedia+ member, you can still collect your airline miles, your credit card points AND enjoy the Expedia+ loyalty benefits. Score!
Learn more about how Expedia+ works here.
Tip: Booking your flights and hotels via the Expedia mobile app gives you 3x points!  *Limited time only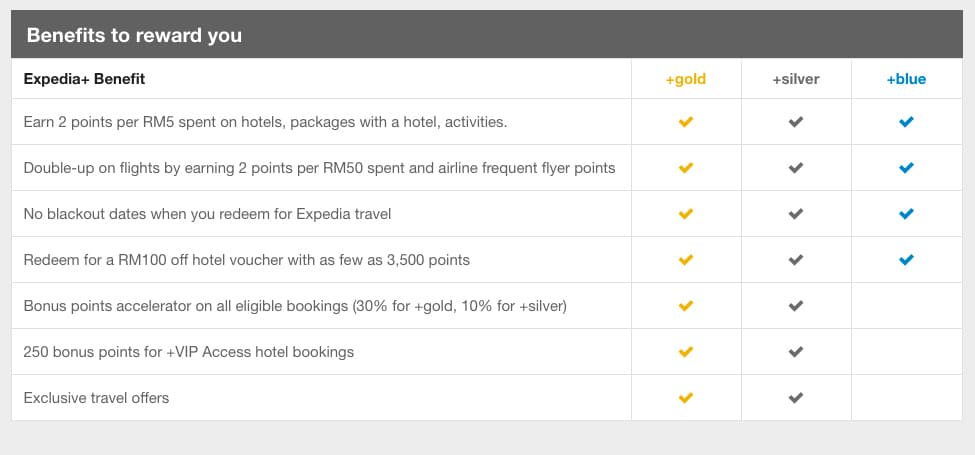 Happy travels!
---

About the Author
 Fara is Senior Copy Writer at CompareHero.my where she write articles to help people save money and  increase their financial literacy. She enjoys watching TED talks during her free time and also delight in  having long lunches while discussing the next travel adventure to embark on.