By Expedia Team, on December 31, 2019
Muslim-Friendly Hotels in Qatar: Halal Food, Private Pools and More!
Qatar is rich with natural beauty, heritage, sand dunes, food and all-year sunshine. It is definitely a destination for the adventurous and curious-minded. Muslim travellers can look forward to friendly hotel facilities, service and halal meals.
The following criteria serve as a useful guide for Muslim travellers to Qatar:
A Muslim praying mat is available in the guest's room or upon request.
Praying direction (Qiblat) is available or upon request.
The hotel provides halal food and menu cooked with care in its premises.
A list of halal restaurants nearby the hotel is available for guests during their stay.
There is no alcohol in the mini-bar of the hotel.
The entire premise of the hotel is alcohol-free.
Travellers can expect professional and quality services for its Muslims guests in Qatar. Your holiday planning to Qatar begins now with the following comfortable stays:
1) Al Najada Hotel by Tivoli (from RM 444)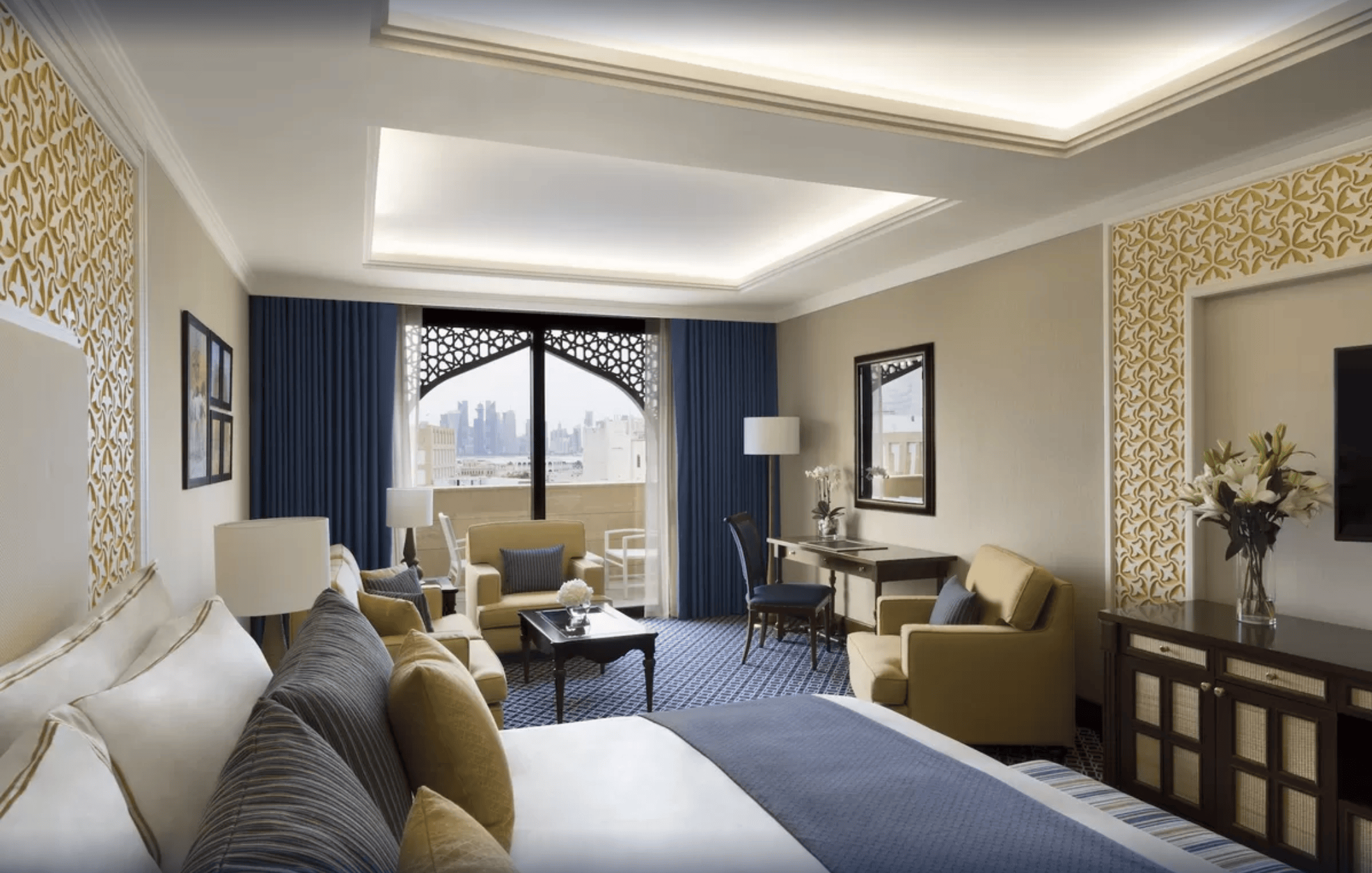 Photo link from Expedia
The Al Najada Hotel by Tivoli is a favourite among travellers for its convenient location. Travellers are able to experience top sightseeing attractions such as the Doha Corniche. It is a popular waterfront promenade with a stunning view of the city skyline. If shopping is on your list, head to the Souq Waqif Art Gallery and Villagio for art, fashion and lifestyle items.
The hotel is smoke-free, features a Halal menu restaurant, an outdoor pool and a fitness centre. Although the pool and spa are open to the public, the premise is free from alcohol. Guests are also able to enjoy the free WiFi in public areas and lounge at the poolside, cafe or 24-hour room service.
2) Souq Waqif Boutique Hotels by Tivoli (from RM 482)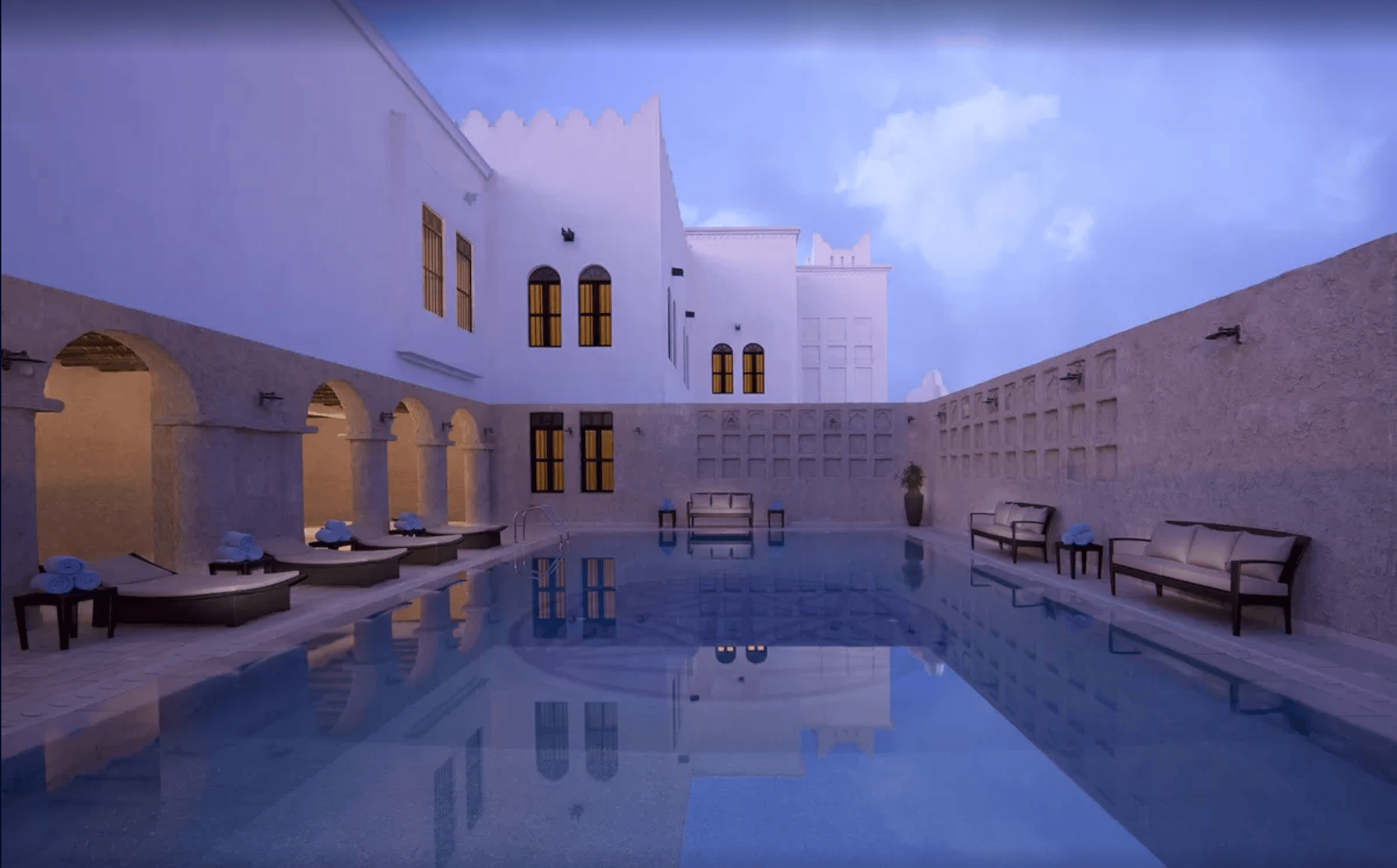 Photo link from Expedia
Nestling in the historic Souq Waqif area lies the Souq Waqif Boutique Hotels by Tivoli. This hotel is part of a historic building featuring intricate decor and architecture. The rooms are spacious and comfortable for a relaxing stay. It is also 15 minutes away from Doha International airport.
The hotel houses 5 halal restaurants, an outdoor pool, a 24-hour fitness centre and a coffee shop or cafe. The establishment is free from alcohol and comes with a full-service spa. This includes 2 treatment rooms with privacy for female and couples. You'll be able to relax with their variety of treatment after a full day of sightseeing in Doha city.
3) Sheraton Grand Doha Resort & Convention Hotel (from RM 600)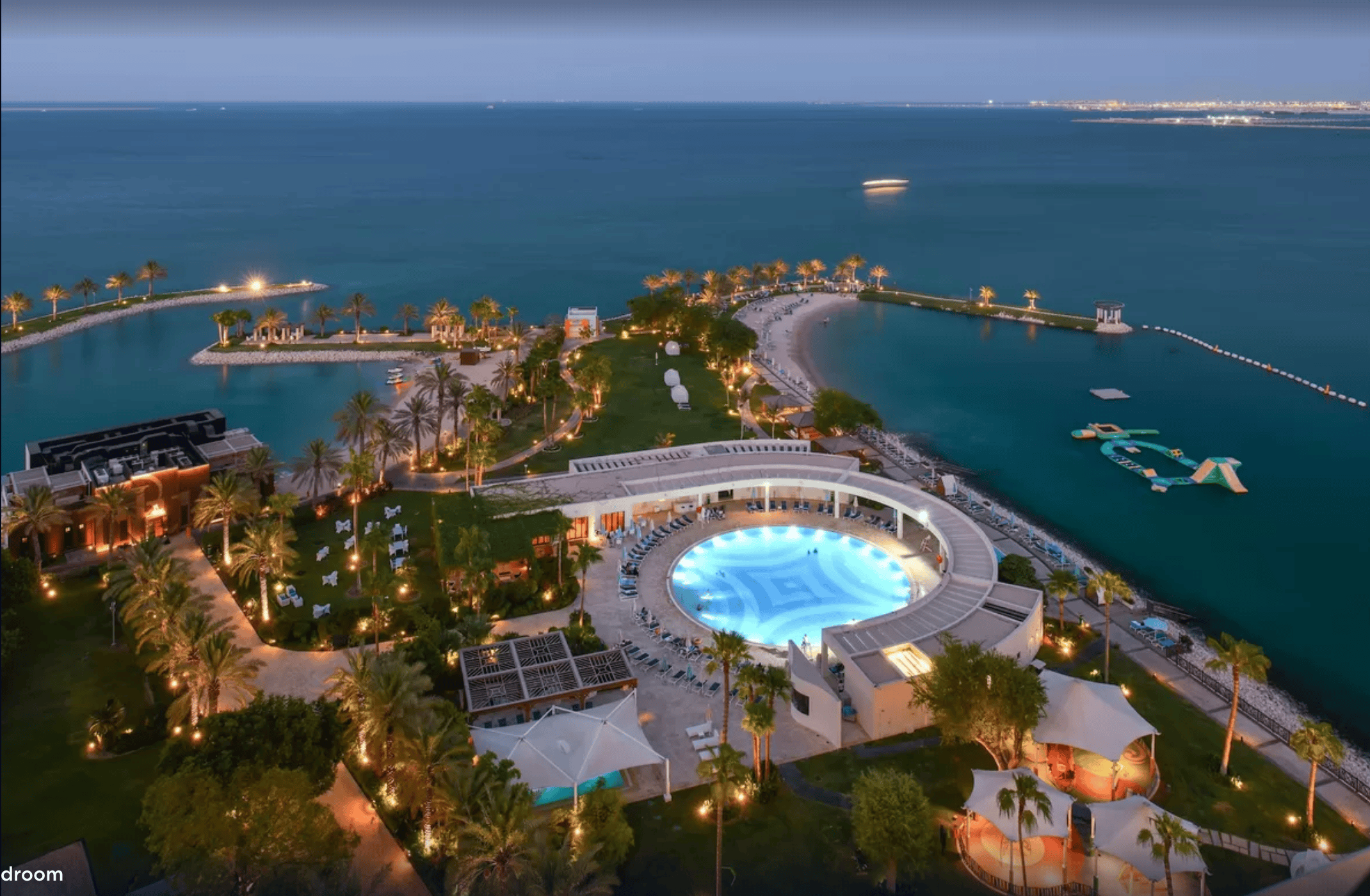 Photo link from Expedia
A view of the endless ocean at Sheraton Grand Doha Resort is suitable for beach lovers. As one of the oldest hotels in Doha, it's location overlooks the amazing Arabian Gulf. It even has direct access to a private beach. The Souq Waqif Art Gallery and Vellagio Shopping Mall is a distance away for shopping.
The rooms in this 5-star hotel come with private balconies with a view of the garden or sea. Guests can unwind on the sandy beach, under the complimentary cabanas and umbrellas. Restaurants here serve halal Middle Eastern, Italian and Asian specialities. Guests can experience fine dining with scenic views from the rooftop of this hotel.
4) Millennium Plaza Doha (from RM 313)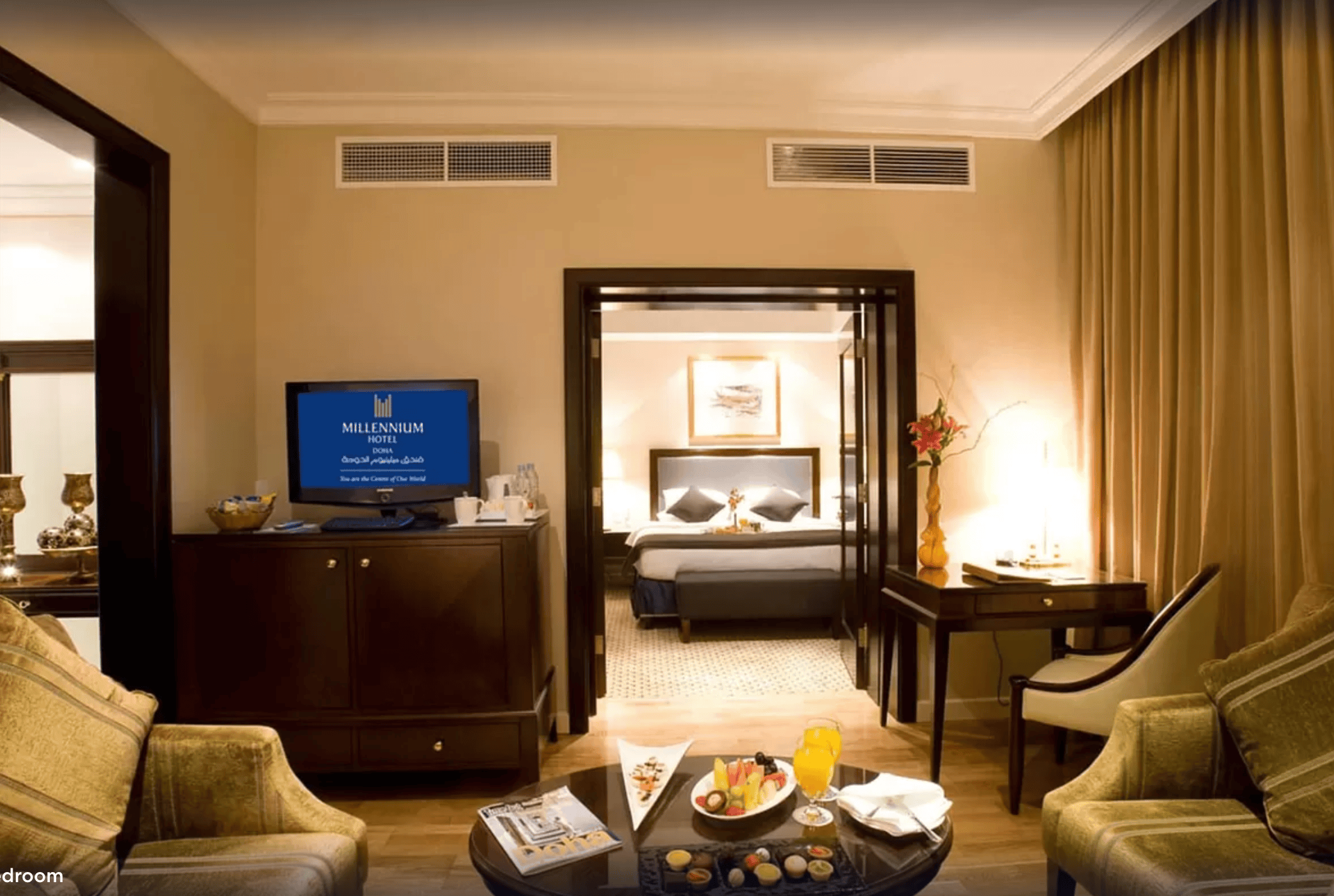 Photo link from Expedia
The Millennium Plaza has spacious rooms, babysitting services, a Kids club and cribs. It provides a worry-free vacation for families to Qatar. The hotel sits in Doha's business district in Al-Saad. It has easy access to the city's most interesting landmarks. This includes the Museum of Islamic Arts and National Museum of Qatar.
The establishment is a smoke and alcohol-free, serving halal menu meals to its patrons. Female guests can try out the ladies-only indoor pool, hot tub, spa and wellness services. This Muslim-friendly hotel in Qatar is also a good place to stay for those who prefer privacy from the busy city.
5) Warwick Doha (from RM 286)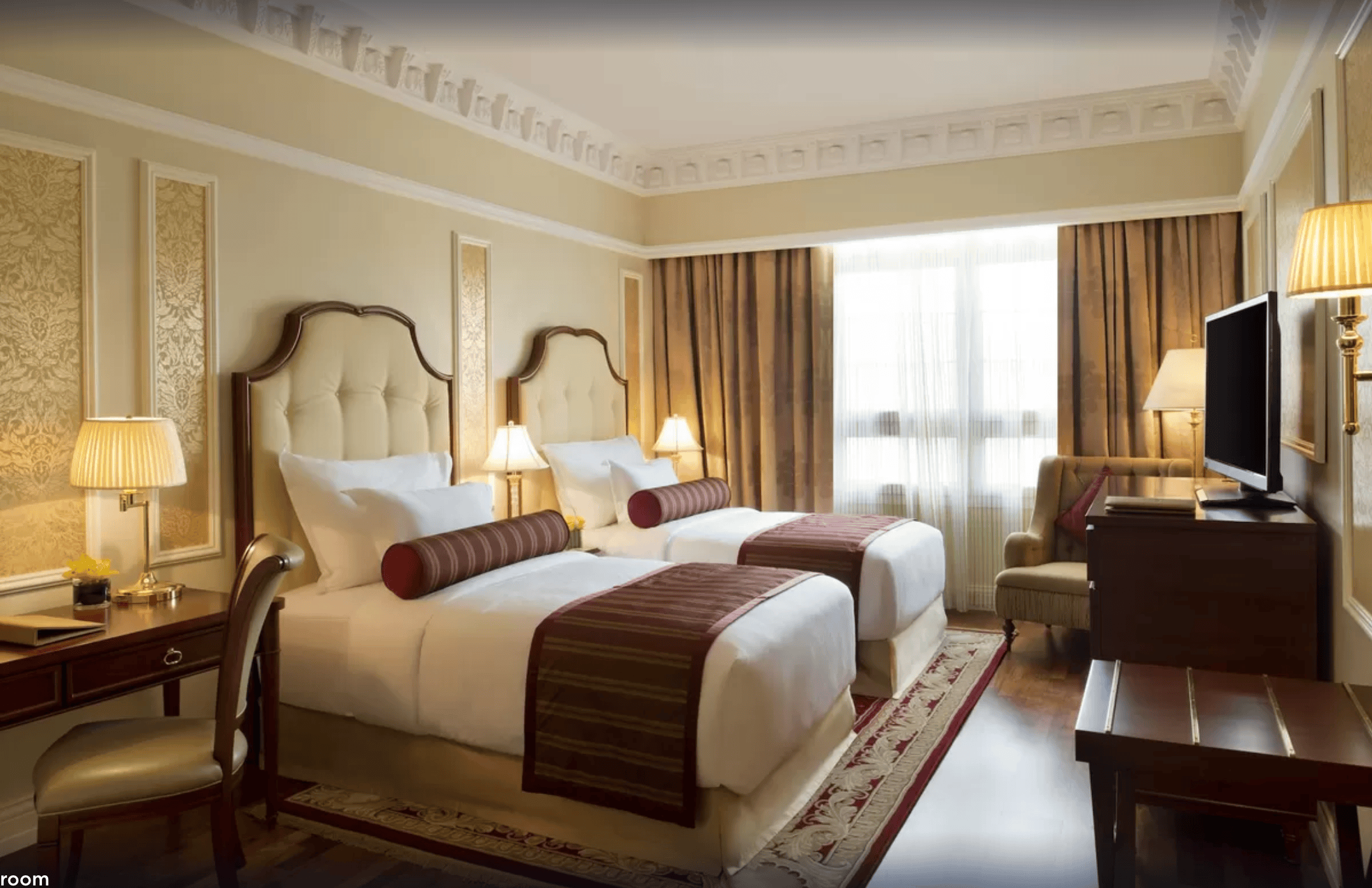 Photo link from Expedia
Bask in the city's notable attractions during your stay at the Warwick Hotel. A short drive away is the Doha Corniche, Katara Beach, and the Katara Cultural Village. For art and history lovers, explore the Museum of Islamic Arts and National Museum of Qatar.
Rooms at the Warwick Hotel are available for business or leisure. Guests can work from the desks, watch TV or enjoy a coffee break in the rooms. Muslim guests can enjoy the breakfast buffet, restaurants and cafes serving halal menu. The hotel also provides ladies-only at the outdoor pool, wellness & spa, fitness centre.
6) Rabban Suites West Bay Doha (from RM726)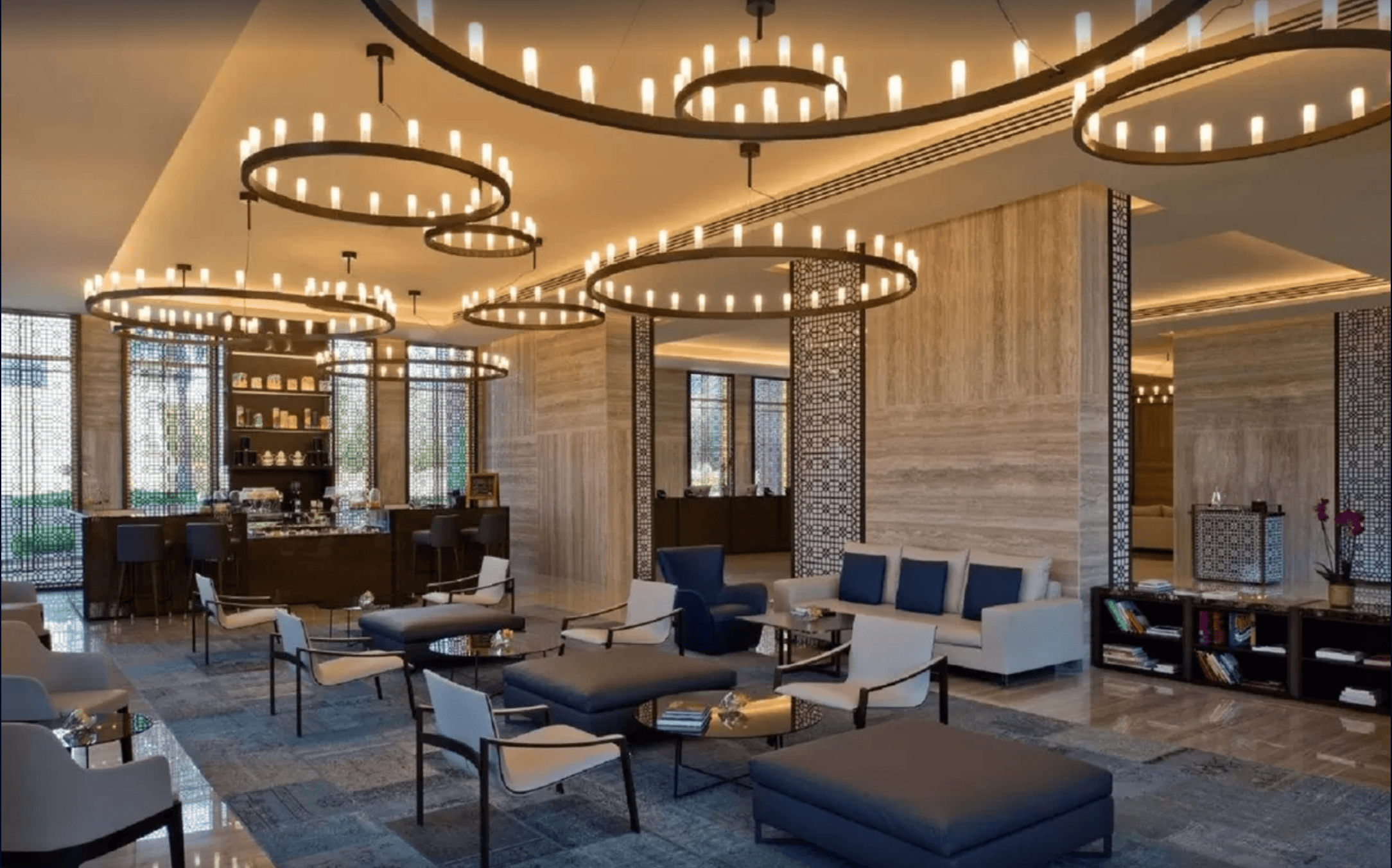 Photo link from Expedia
Another 5-star hotel in Qatar to note is the Rabban Suites West Bay Doha. It is near many malls and the Doha Exhibition Convention Center (DECC). Families will love the available babysitting services, a game room, kids pool and a kids club.
Rooms are available from duplex to fully-serviced suites. This comes with a separate living room, dining area and an equipped kitchen. Guests can dine at The Social, a signature restaurant with indoor and outdoor seating. Halal menus from the West, East and Middle Eastern are available at the restaurant. There are also private facilities for ladies such as hot tub, jacuzzi, sauna, steam room, and a massage room.
7) Holiday Villa Hotel & Residence City Centre Doha (from RM 428)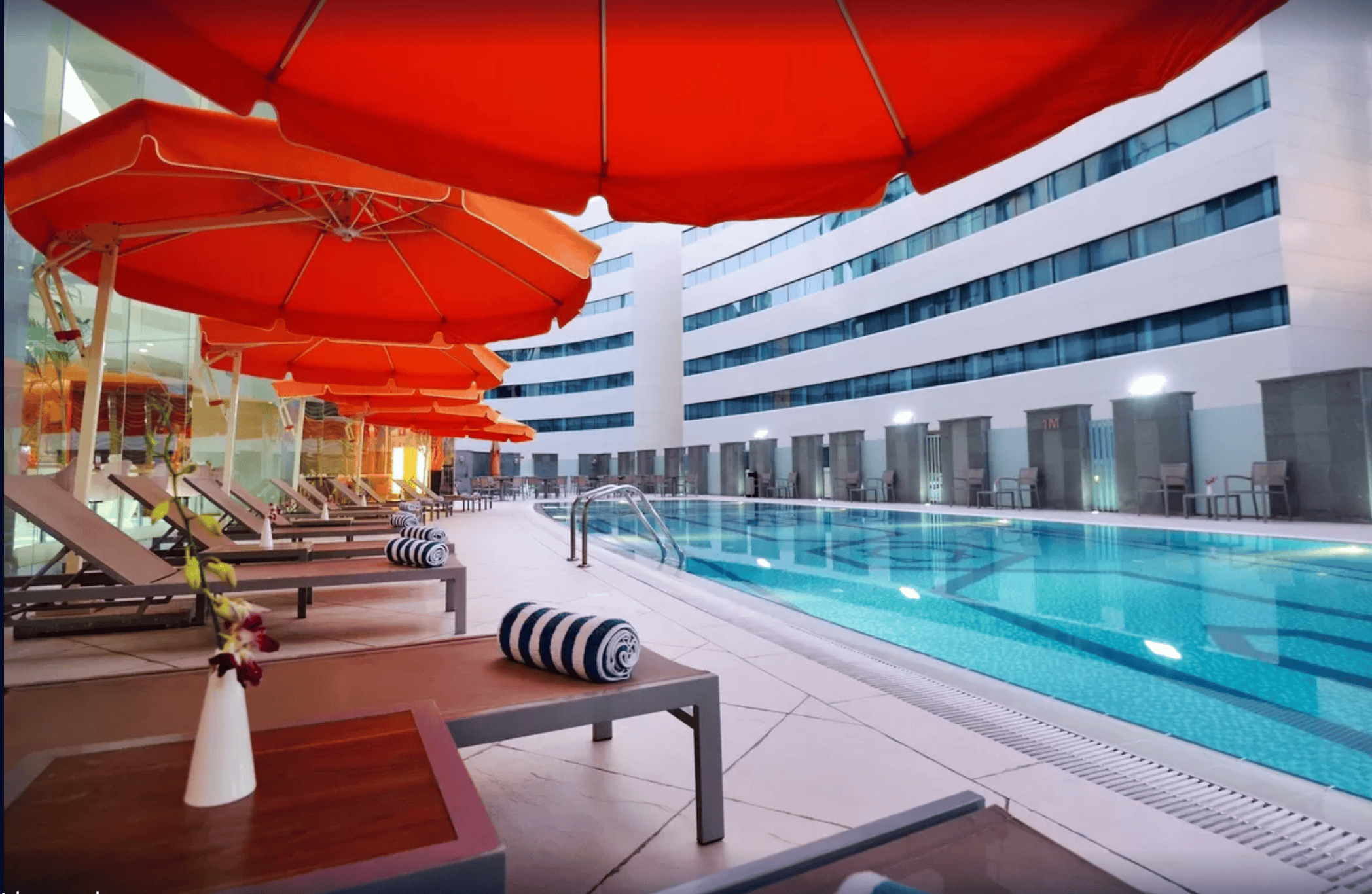 Photo link from Expedia
The Holiday Villa Hotel & Residence Doha is popular among solo and family travellers. Guests can choose the 24-hours free airport shuttle service during their stay. The hotel is also close to nearby attractions.
Each room at the Holiday Villa Hotel & Residence Doha comes with convenient amenities. Guest can stay in touch with high-speed internet and watch local channels on the flat-screen TV with IPTV. There is also an in-room safe, headboard reading light and hairdryer. The Lagenda International restaurant serves authentic halal Malaysian and Arabic dishes. There is also a swimming pool, children's playroom gym, spa, beauty salon and fitness club.
8) Banana Island Resort Doha by Anantara (from RM 1,042)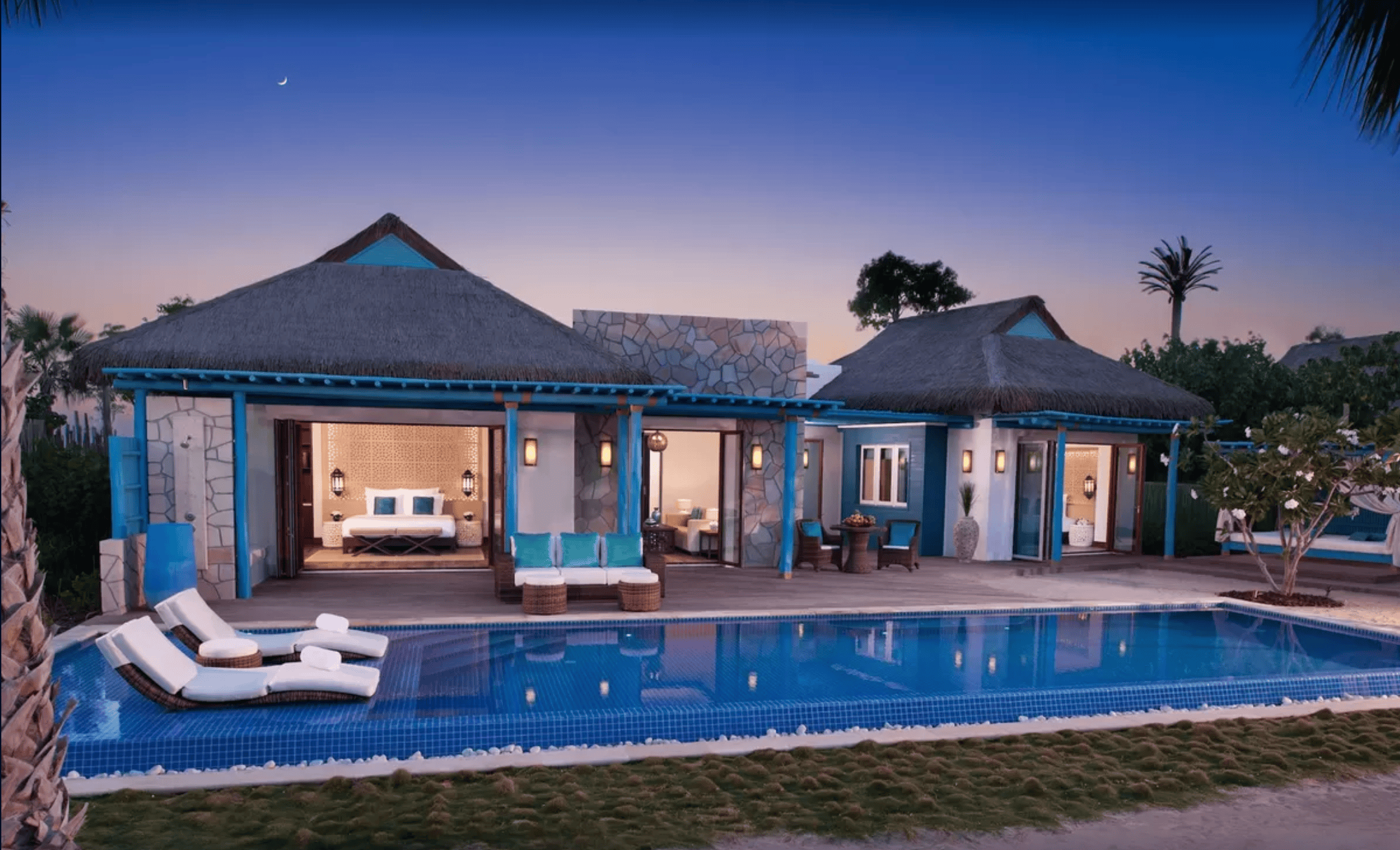 Photo link from Expedia
If you're in for some quiet time and a lover of the beach, this luxury resort might be your calling. It is a mere 20-minute ferry ride from Doha. The island has its own private white sandy beach with a view of the Arabian sea. A lagoon pool and a cinema theatre is available for guests at the Banana Island Resort Doha.
Rooms here open up the balconies or patios with sea view. Pillow menus allow guests to embrace in deep sleep at the resort. Savoury and halal dining is available at the Italian restaurant Riva. They also serve fresh seafood and Arabic-Mediterranean cuisine with a panoramic view of Doha skyline. The establishment is free from alcohol making it Muslim-friendly for travellers. Women can also enjoy an array of private wellness and spa facilities while staying on the island.
Stay, eat and be merry at these Muslim-friendly hotels
Muslim travellers will experience Qatar with a peace of mind as the majority of the country practices the Islamic way of life. Not only is halal food available at most establishments, but the people of Qatar are also friendly and welcoming in nature. Explore the city at ease and have a good nights rest at Muslim-friendly Qatar hotels for your next vacation.