By Expedia Team, on October 5, 2018
Muslim-Friendly Travel Itinerary in Kyoto
Our faces gleamed with joy as soon as we entered the arrival hall of Kansai International Airport. We were so excited to step foot on the Land of The Rising Sun for the very first time and begin our quest to explore Japan's former imperial capital – Kyoto.
Kyoto is at the top of our travel bucket list because this ancient city has so many beautiful attractions that are steep in history and tradition. With plenty of things to do, see and eat, it would be impossible to cover every nook and cranny of Kyoto within a span of a few days.
We meticulously researched and planned our trip so that we could sample a bit of everything without missing out on the major tourist places in Kyoto. Here we go!

1) Morning: Arrive at Kansai International Airport and Take the Train to Kyoto
As soon as we exited the airport, we made a quick dash to the train station to get on the Kansai Airport Express HARUKA taking us straight to Kyoto. As foreign tourists, we were eligible for "ICOCA & Haruka" discount card which saved us more than half the fare to Kyoto!
The one hour plus journey to Kyoto was pleasant as Osaka's cityscape slowly transformed to verdant farmland. We arrived at Kyoto Station, the heart of the city's bus and rail lines. We stood in awe looking at the 70-meter high glass and steel structure enveloping the station.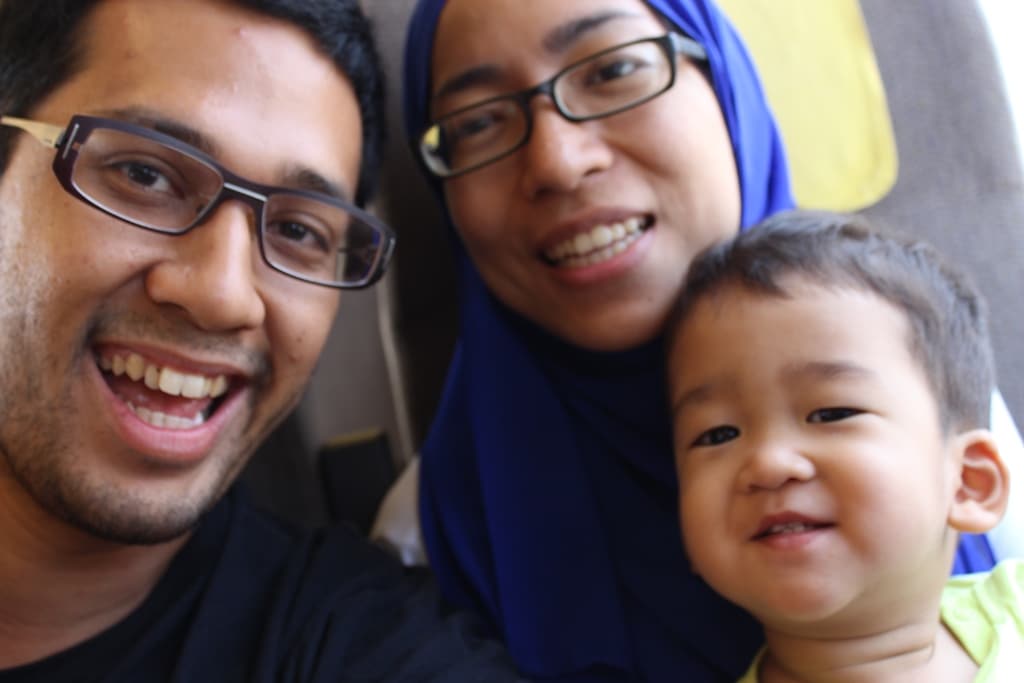 We then proceeded to the Kyoto Itoya Hotel, our stay for the next three days.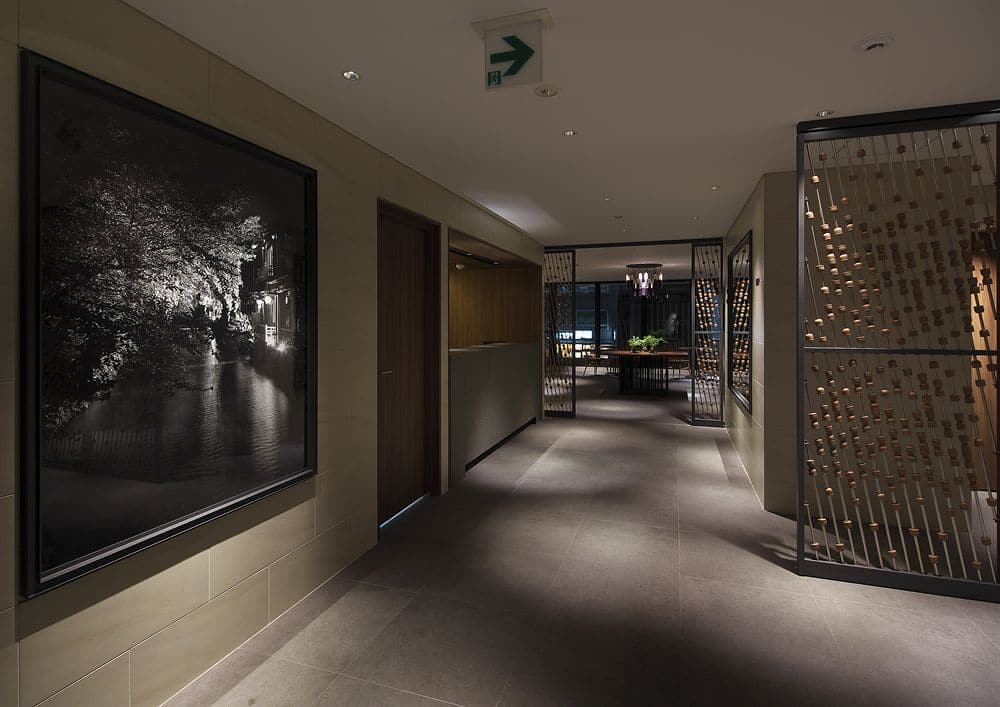 Our room was quite small, but the service staff made up for it. They spoke English well, recommended places to eat and showed us directions. Kyoto Itoya Hotel is located between two major subway lines, 10-minute walk away from Shijo-dori shopping street.
2) Evening: Walk along the Countless Torii Gates of Fushimi Inari Taisha
After lunch, we visited one of the most revered Shinto shrines in Kyoto – Fushimi Inari Taisha. We passed by a massive torii gate and wandered a bit around the worship hall and main shrine which were guarded by fierce-looking statues of the "kitsune" fox.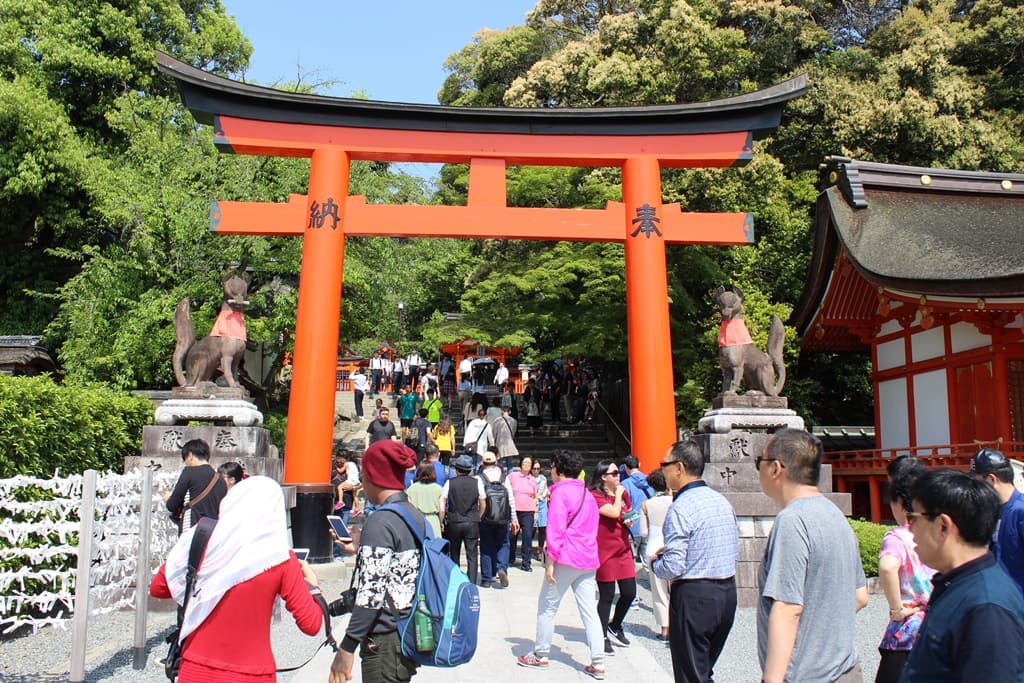 Right behind the complex is a set of stairs leading us to the famed torii gateways of Fushimi Inari Taisha. The endless torii that snaked all the way to the peak of Mount Inari were impressive, captivating us every step of the way. The massive spring crowd did not deter us from taking pictures of these vibrant vermillion arches from all angles.
I actually waited for other visitors to walk past and the pathway to clear before capturing the much sought after "deserted torii" photograph!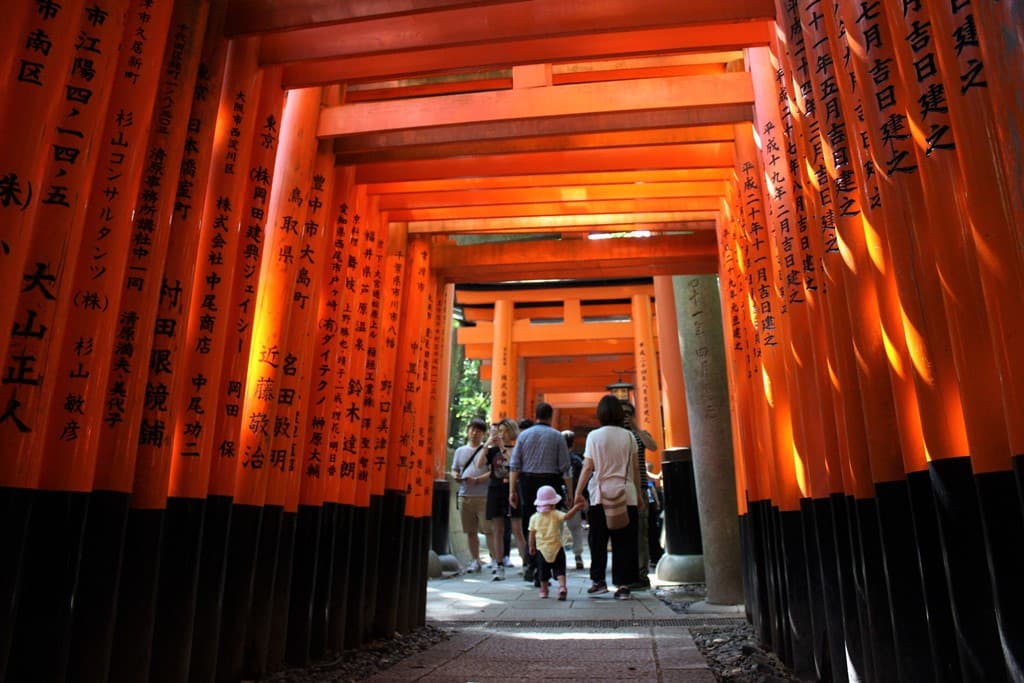 3)  Morning: Shop for Artisanal Handicrafts at Chion-ji Temple Flea Market
While researching on things to do in Kyoto, we discovered Chion-ji Temple Flea Market, held on the 15th of every month that remarkably coincided with our stay here. So we took a bus to the temple grounds, and it was already full of visitors at nine in the morning!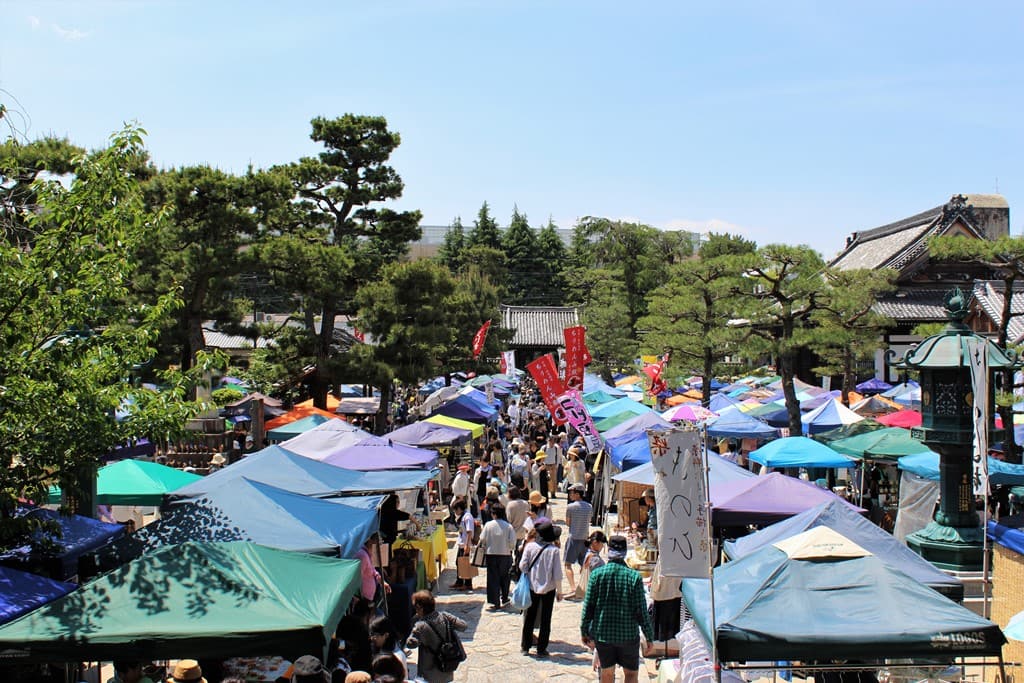 There were hundreds of stalls selling all kinds of items from trinkets to tea sets. I was on the lookout for a unique gift to bring home and settled with a decorative box of hand-painted canvas fixed with wooden frames.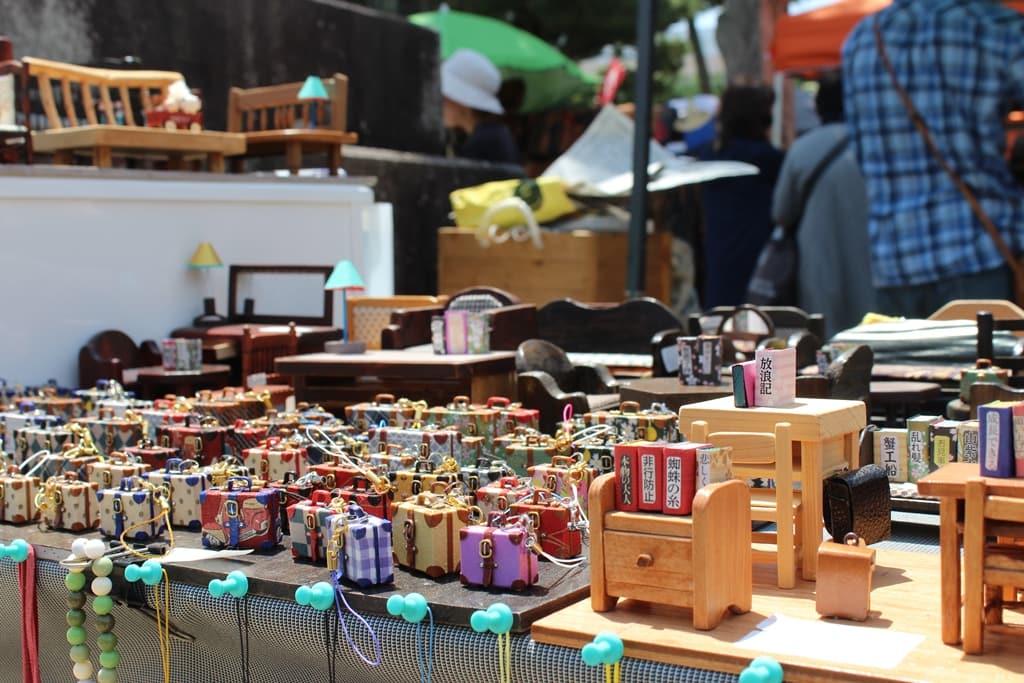 Our little one really liked looking at stalls selling miniature stuff like finger-sized plush animals and small life-like furniture specially made for dollhouses. The sheer attention to detail of the keychain suitcases on display was just remarkable.
4) Afternoon: Eat Our Way through Nishiki Market
We went back downtown for lunch at Nishiki Market. Dubbed "Kyoto's Kitchen," this 700-year old market spans five blocks of shops selling street food, fresh produce and snacks.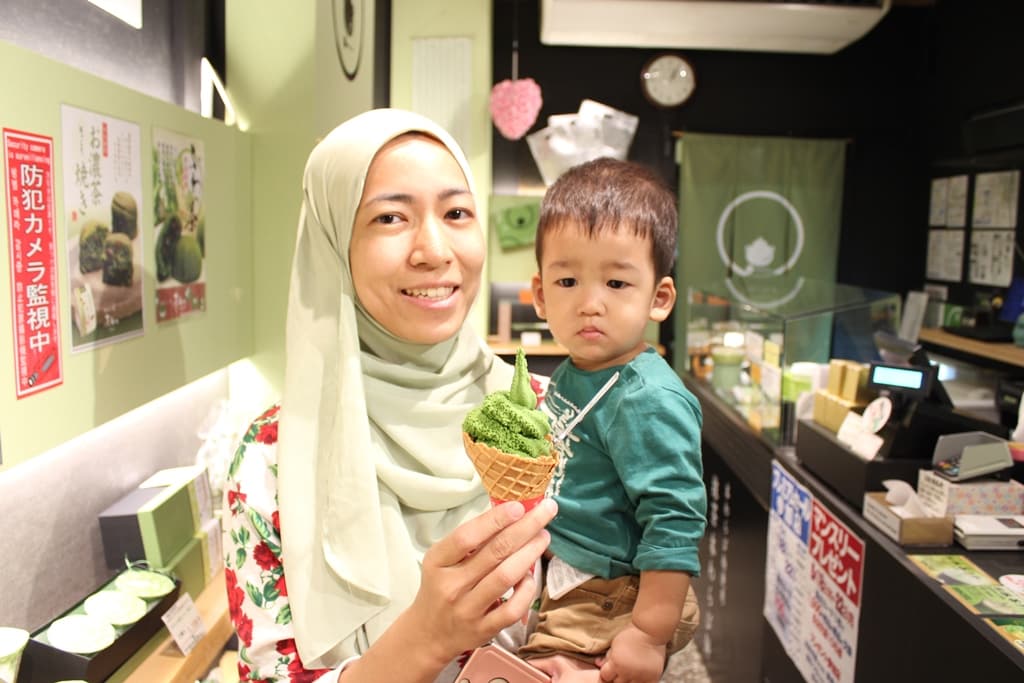 Forget diet! Our modus operandi then was to nibble here and there until we were full by the end of the market. We started our Nishiki Market tour with dessert – a huge cone of full-bodied, thick green tea ice-cream. All the matcha desserts that we had tried in our lives were nothing close to this!
We tried melt-in-the-mouth grilled scallops, seasoned baby octopus, soft rice crackers, fish paste skewers, soymilk doughnuts and finished our walkabout with another cone of ice-cream – this time it was black sesame. We just couldn't stop munching!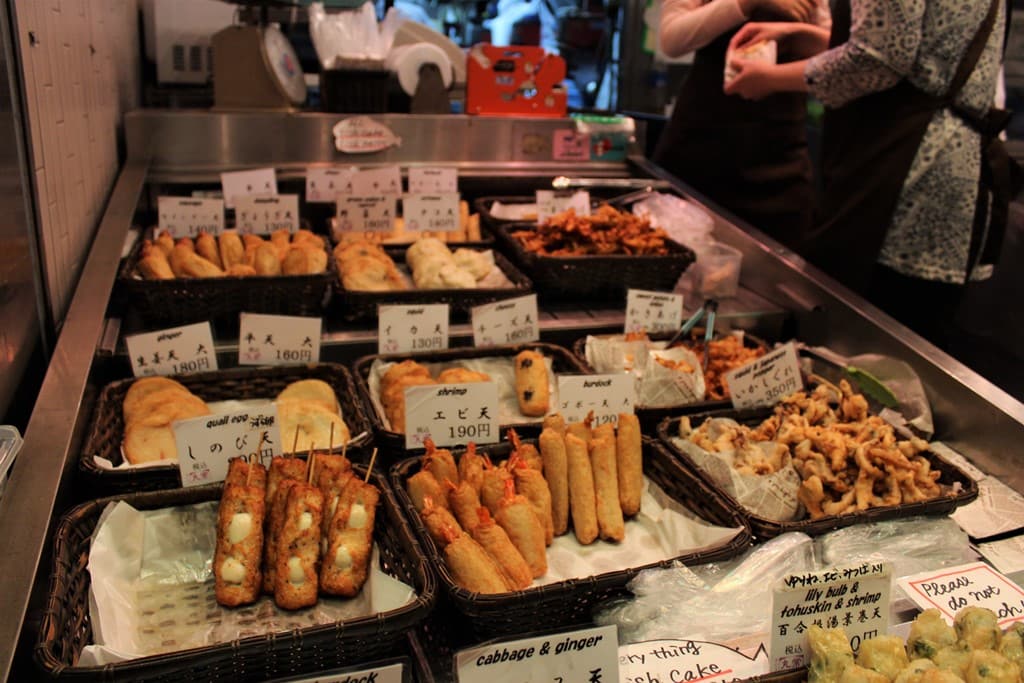 5) Evening: Be On the Lookout for Geishas at Gion District
We spent the rest of the evening wandering around the historic Gion District divided into two streets. Hanamikoji Street transported us back to the 17th century with its stretch of wooden "machiya" townhouses.
These townhouses have been turned into bars, restaurants and ochaya tea houses where geishas ply their trade. This also means Gion is the place for people to spot the elusive geisha and apprentice maiko hopping from one tea parlour to another.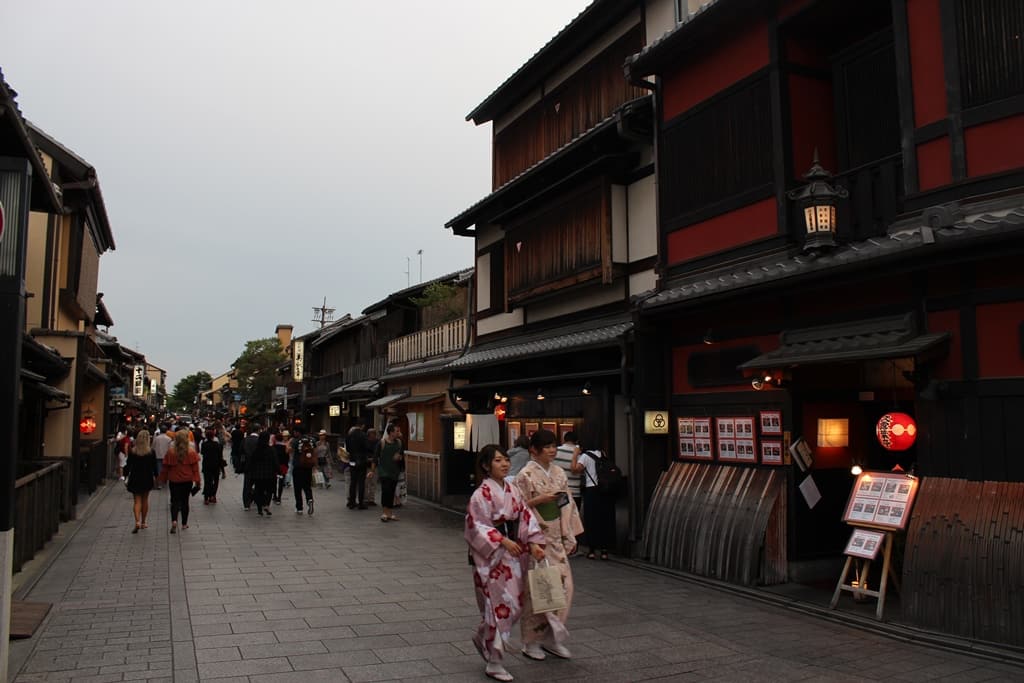 While hanging out at one of the side streets, my wife suddenly got all excited when three ladies briskly walked past us. She pointed them out to me, and I quickly whipped out my camera, taking as many shots as they fade quickly from sight.
Even if we had to end our trip there and then, we would have gone home extremely satisfied!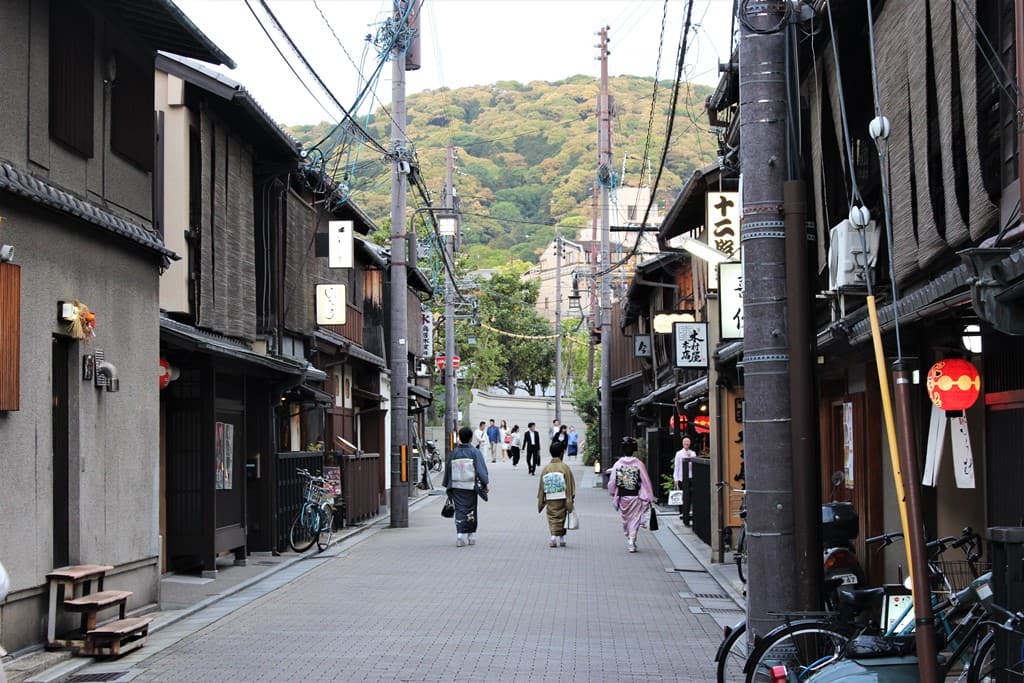 6) Dinner: Naritaya Halal Yakiniku, Gion
Once the day turned into night, we crossed over to the other side of Gion, ready to indulge in one of the few halal yakiniku restaurants in Kyoto.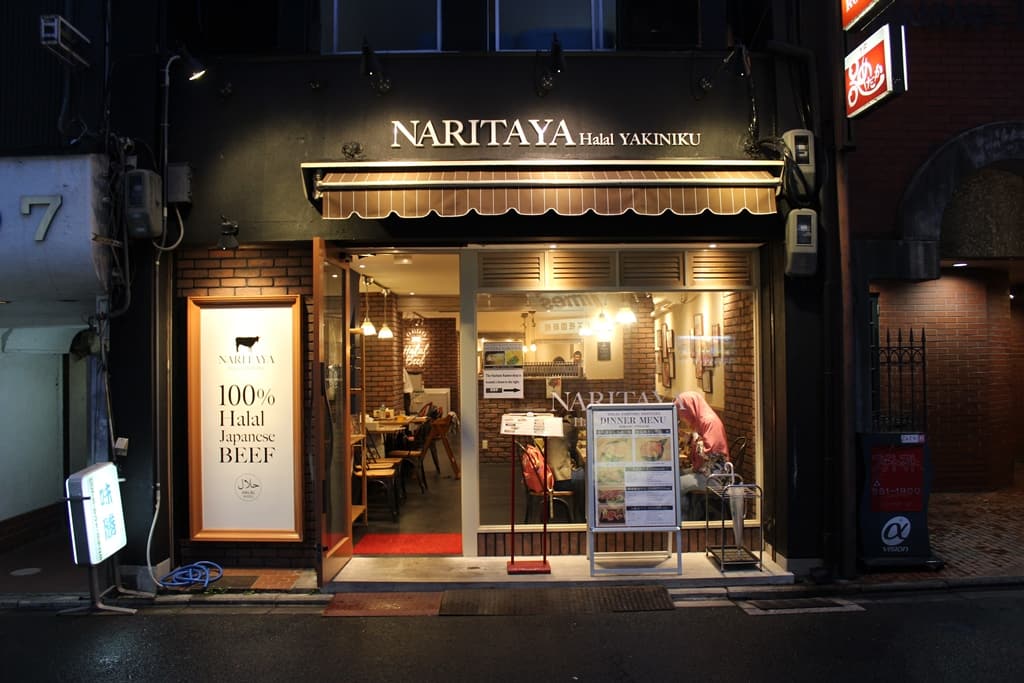 Naritaya first started selling halal ramen in Tokyo in 2014 before opening more stores in Miyagi and Kyoto. They recently ventured into the yakiniku (grilled meats) scene in Kyoto, following the ever-increasing demand from Muslim travellers for halal authentic Japanese cuisine.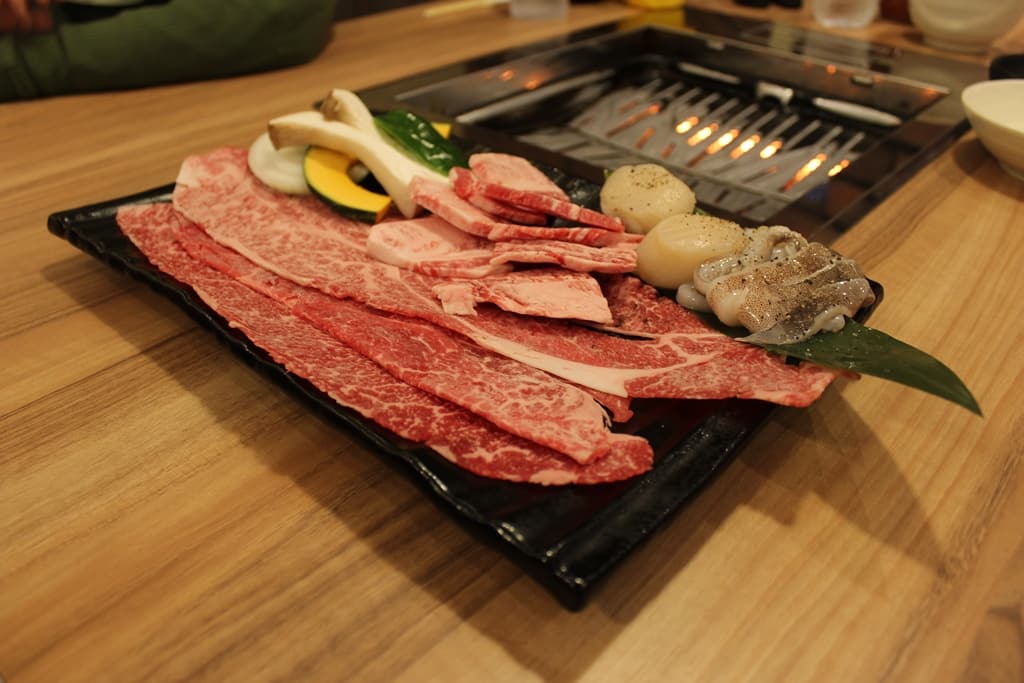 We splurged on the Gion Set consisting of thinly-sliced yakishabu beef, scallops, squids and roasted vegetables. We were ecstatically grilling the meat, and when we put the first slice in our mouth, we had a foodgasm from the tender and juicy slice of beef.

7) Morning: Ride along Sagano Romantic Train
We took a JR train to the village of Kameoka and walked towards a rustic wooden train station at the edge of the Hozugawa River gorge to catch the Sagano Romantic Train. It is an old-fashioned diesel train that runs across the river all the way to the town of Arashiyama. Once the train arrived, we boarded Car No. 5, an open-air wagon for one thrill of a ride.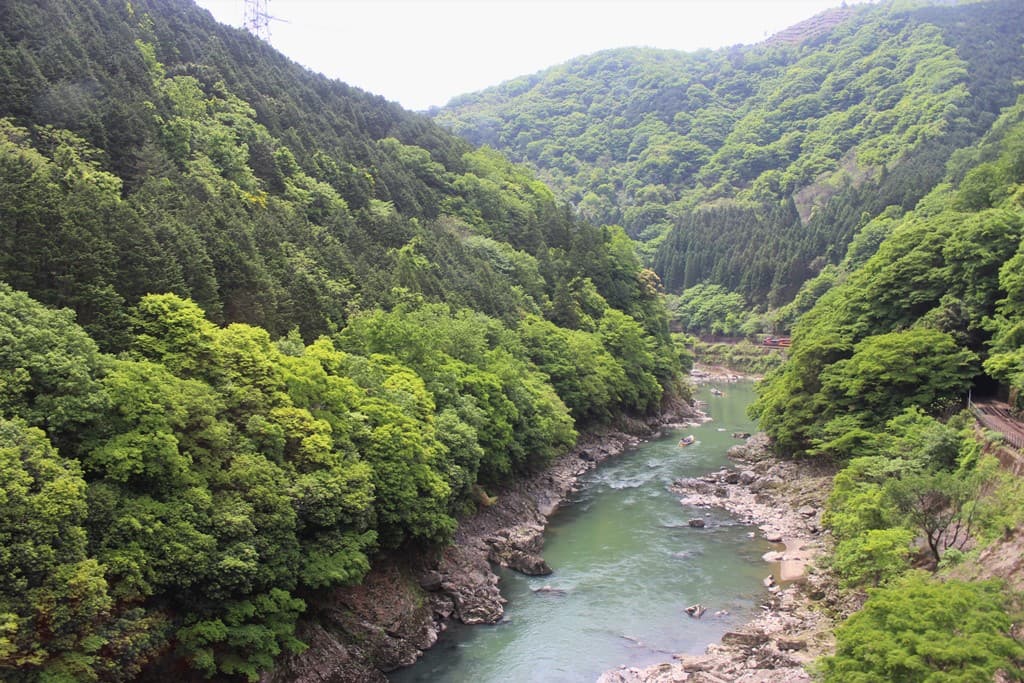 The train dashed alongside cliffs, squeezed through small tunnels and breezed past bridges. We oohed and aahed at the dramatic landscape of deep ravine and a gushing river surrounded by the green foliage of spring.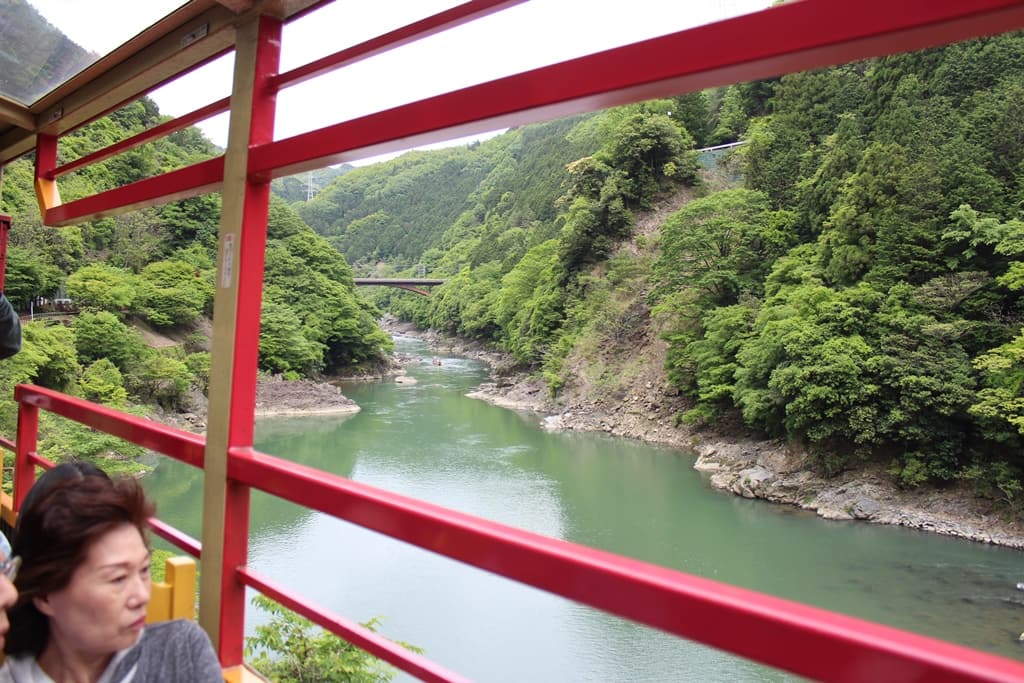 The 25-minute trip felt like 5 minutes, and we were literally out of breath once we arrived at our destination!
8) Afternoon: Wander across the Ethereal Arashiyama Bamboo Forest
A 15-minute away from the train station is Kyoto's most iconic and mesmerising image: the sprawling bamboo forest of Arashiyama.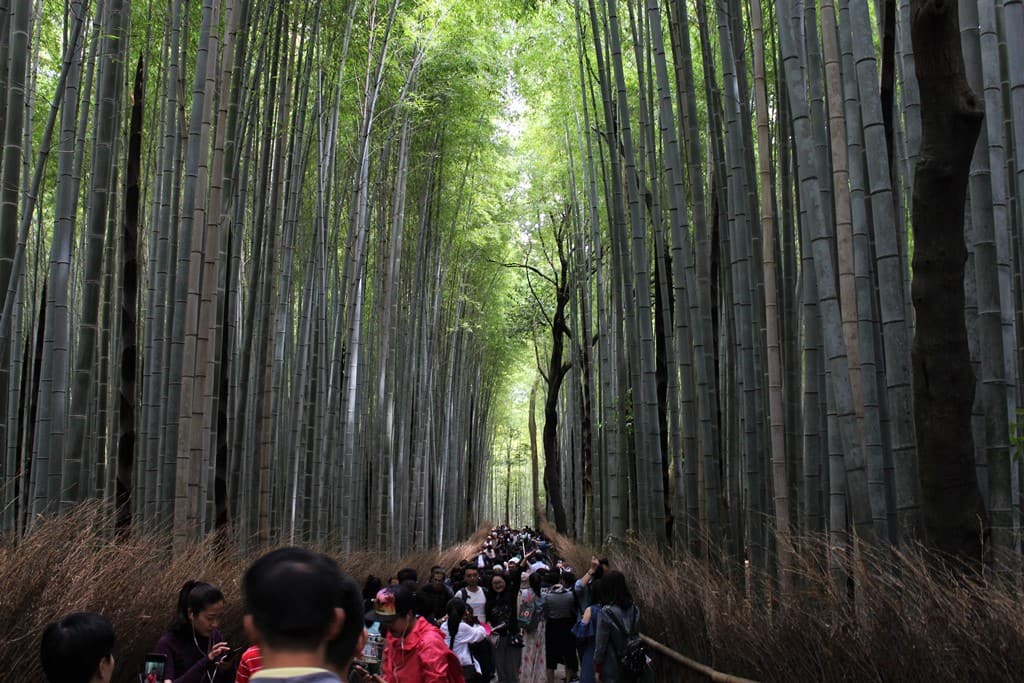 The forest was "man-made" — each tree was planted apart and the leaves were regularly trimmed so that the bamboo could grow up to 30 meters high. We felt like tiny ants in a maze of grass as our path was illuminated by patches of sunlight sifted through the bamboo leaves.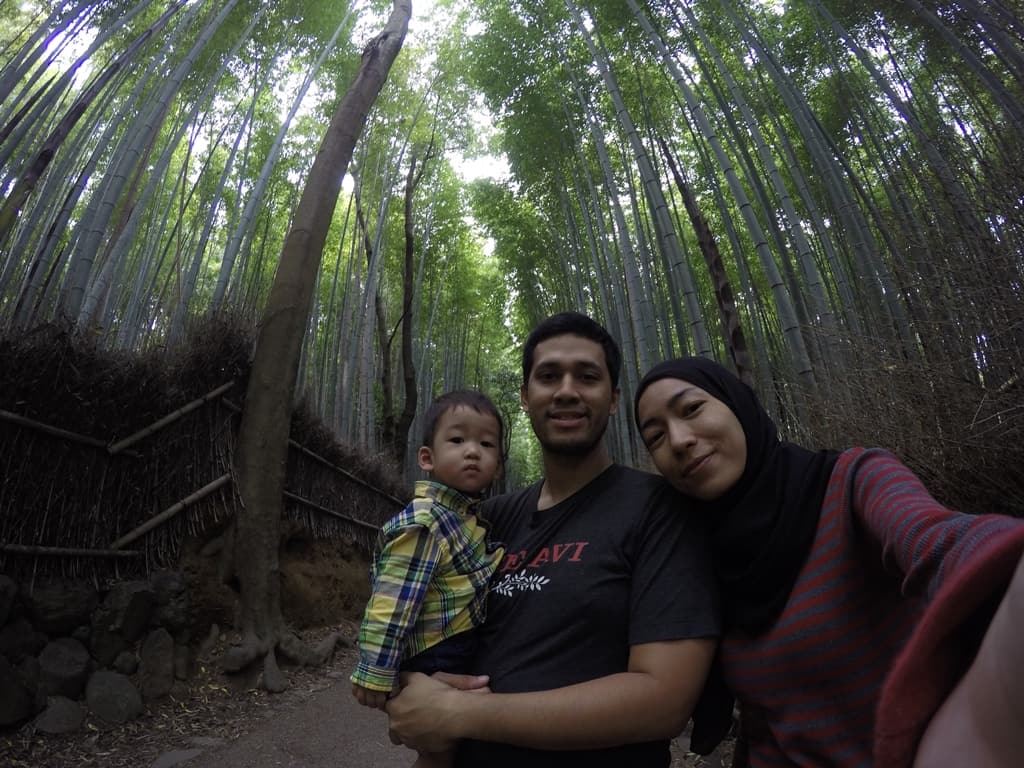 We couldn't beat the crowd, so we decided to take it easy and admired the bamboos up close. With a backdrop this alluring, we also took the opportunity to snap plenty of photos and selfies as we descend upon the town of Arashiyama.
9) Lunch: Fill Our Tummies with Halal Bento at Yoshiya Hondori
Our grumbling tummies brought us to Yoshiya Hondori for lunch. This restaurant serves limited halal bento sets. Everything used to prepare and serve the meals, from cooking utensils to the food, is halal.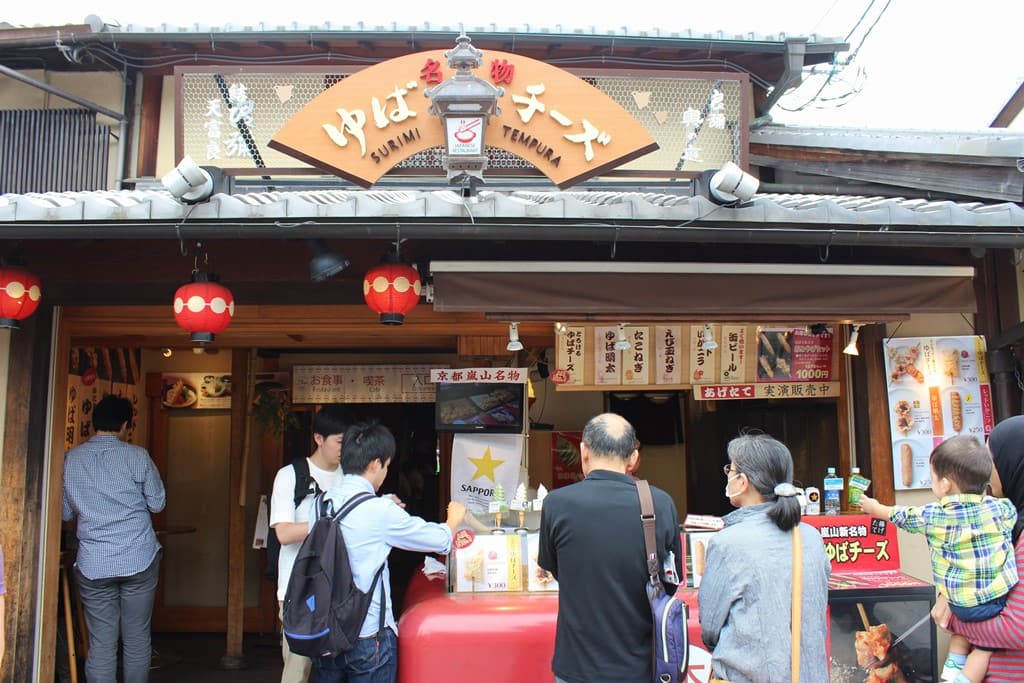 I went with the tempura and zaru soba while my wife had deep-fried chicken and croquette, both served with rice, salad and tofu.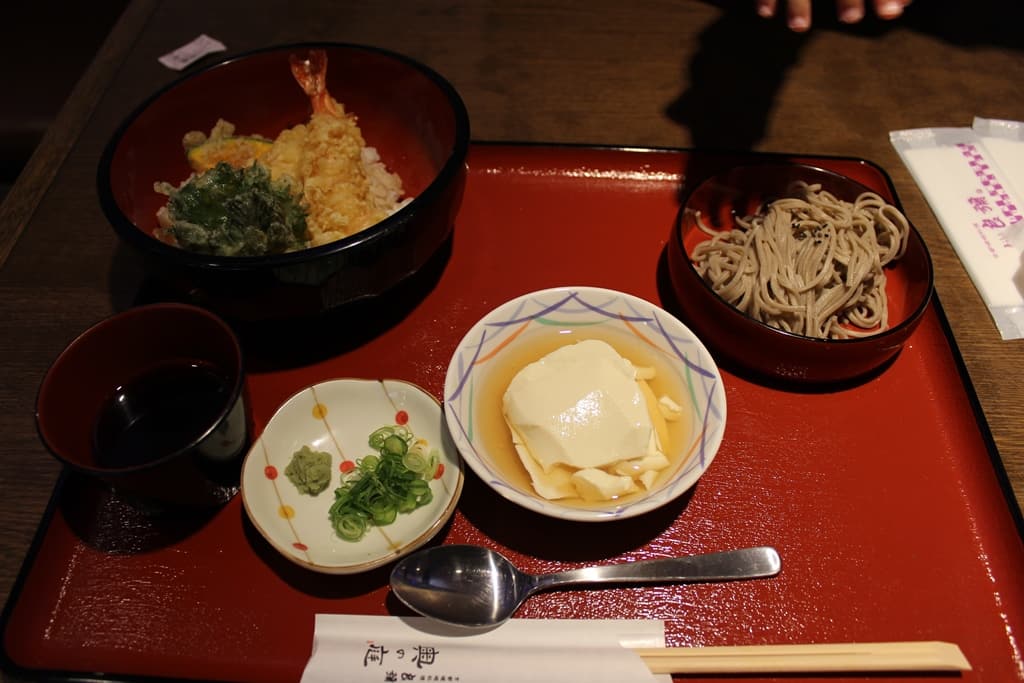 My tempura was fresh and had a nice crisp to it while the soft and cool zaru soba balances it out. My wife's bento was actually much tastier than mine for the fried chicken was seasoned well, and the croquette was crunchy on the outside and gooey on the inside.
10) Evening: Complete Our Kyoto Trip with a Stay at a Traditional Ryokan
After three days packed with activities, it's time to rest and relax.
We checked-in at Momijiya, a 20-minute drive away from Arashiyama town. Momijiya is a ryokan, a traditional Japanese bed and breakfast with features like tatami floors, onsen hot baths and hospitality like no other.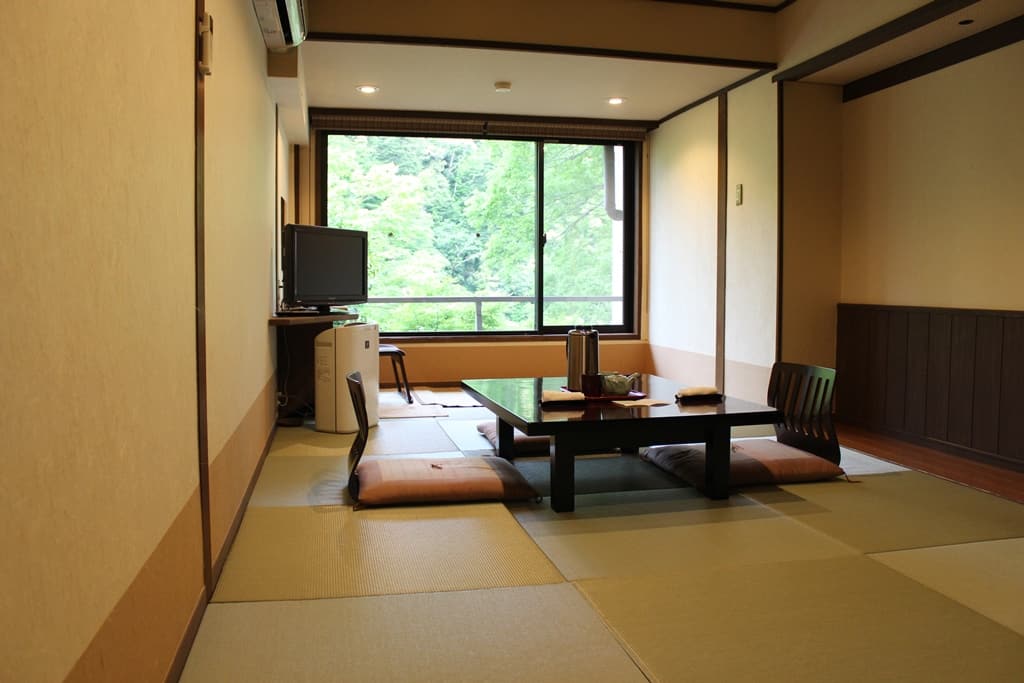 Our simple yet impeccable room faces a forest with the Kiyotaki River down below. The hostess greeted us with some green teas and gave us yukata, a summer kimono, to be worn throughout our stay in Momijiya.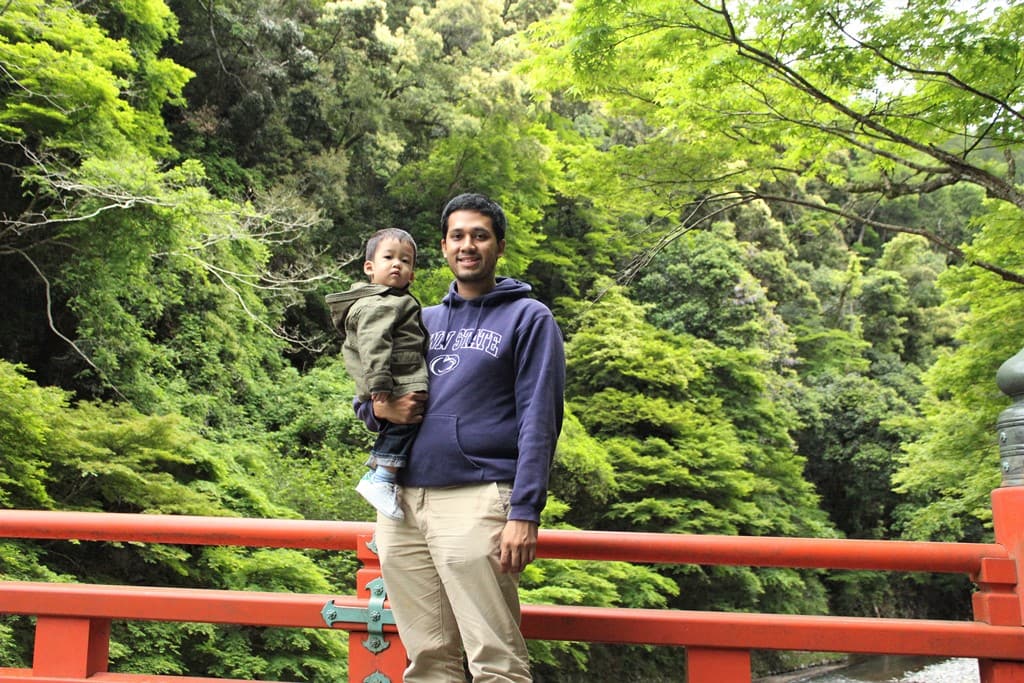 The rest of the evening was spent strolling along the river while waiting for dinner to be served. The main attraction was definitely kaiseki-ryori, a 12-course meal made from the fresh locally-sourced seasonal ingredient.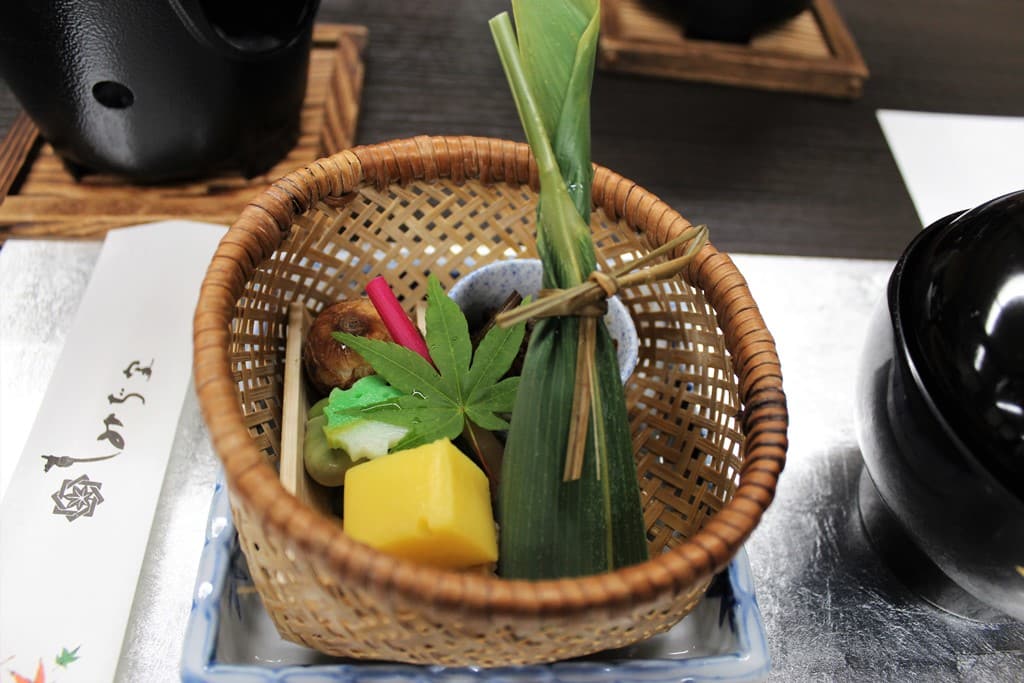 The whole dinner was a feast for the senses – each course was tastefully presented and each piece of fish, tofu and vegetable was simply delectable!
Heading home with a heavy heart
Kyoto is one of those travel destinations that we want to come back again and again. We only skimmed the surface, and I believe there's so much more to the culture, cuisine, history and religion of Kyoto, waiting to be explored.
Four days felt enough at first, but once we returned home and started to read more about Kyoto, we realised we only scratched the surface!
[tabs]
[tab title="Practical Info" icon="entypo-info"]
Muslim Travel Tips
The Japanese are welcoming of Muslim travellers so do reciprocate their goodwill by following the rules while visiting any religious shrines or temples.
Websites and apps such as Halal Gourmet Japan and Halal Navi provide a comprehensive list of halal food and restaurant found across Japan.
Japan Masjid Finder has a list of mosques, prayer spaces and multi-faith prayer rooms for Muslims to perform their solat.
[/tab]
[/tabs]