By Expedia Team, on February 15, 2019
Where to Take the Kids on a Family Vacation during 2019 Malaysia School Holidays
As usual, this year across Malaysia there will be 4 school holiday periods. Plenty of time to whisk the kids away on a family vacation where they can play and learn, out in the world. And the parents get a treat too, of course.
The two term breaks in March and August are suitable for a 1-week family vacation. The mid-year school holidays lasts 2 weeks from late May – early June – a good time to travel a little further. The year-end school holidays in Malaysia are of course the best time to travel with the kiddies free from school for a whole month. You could anywhere in the world!
Here are some of the best places to visit for a fun-filled family vacation in 2019, and why they kids would love them.
Best Destinations for a Family Vacation in 2019

1) Osaka, Japan – Good for June School Holidays
"Japan's Kitchen" needs little introduction to travellers as Osaka is one of the most visited cities in Japan.

City Buzz, Good Food and Shopping
It's best known for its mouth-watering cuisine and glitzy neon-lit neighbourhoods. You can go shopping along pedestrian-friendly Shinsaibashi and Namba throughout the day followed by street food sampling, from okonomiyaki to cheese tarts, along Dotonbori after dark.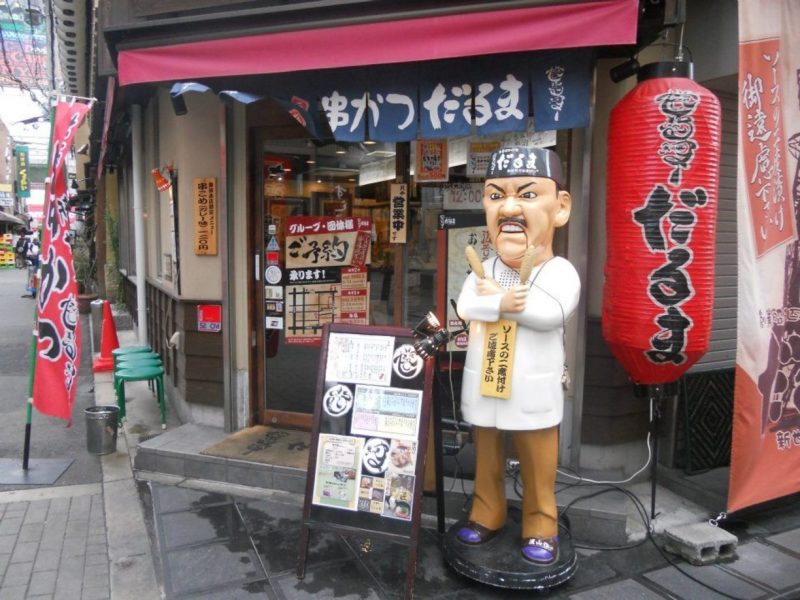 Lauren Monitz / Trover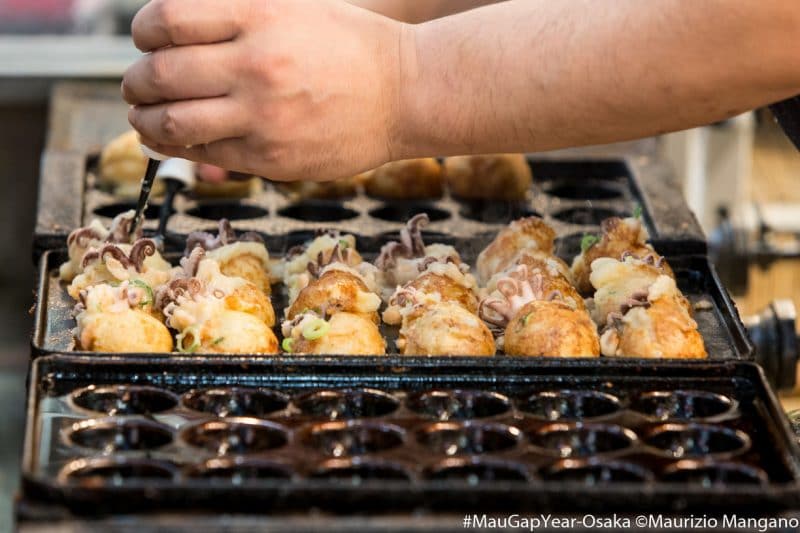 Maurizio Mangano / Trover
Themeparks
Once your luggage and tummies are filled, it's time to revel in all the fun at Universal Studios Japan! The best time to visit this wildly popular theme park is in June due to the warm weather and prolonged daylight.
Universal Studios Japan has all your favourite movie and television characters like Shrek, Spiderman, Jurassic Park and even the lovable Minions. Grab a two-day pass so you can fully enjoy the roller coaster rides, 4D shows and street performances without any rush or fear of missing out.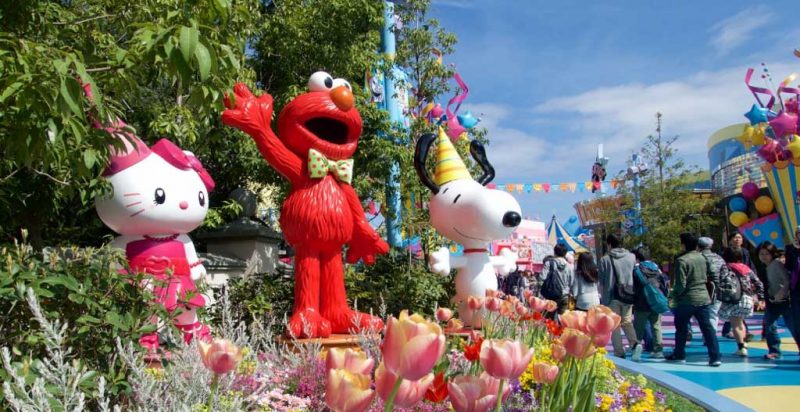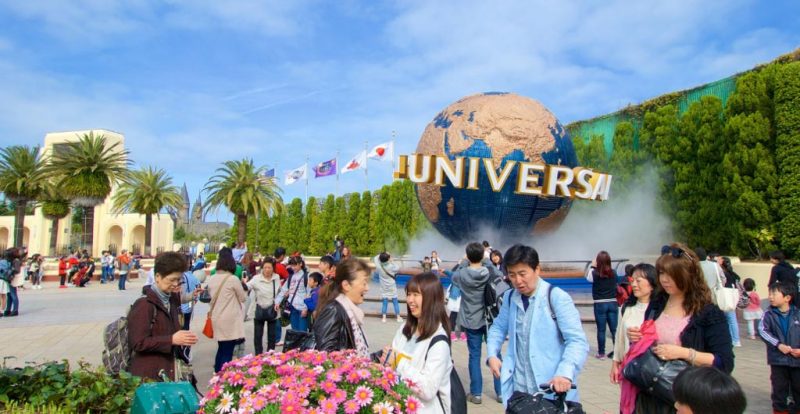 Potterheads will also want to make a stop at The Wizarding World of Harry Potter, the only Harry Potter theme park in Asia. Test your mettle on the "Harry Potter and the Forbidden Journey" and "Flight of the Hippogriff" rides and let a magical wand choose you as its rightful owner at Ollivanders Wand Shop.
Finally, grab a butterbeer at The Three Broomsticks in a stunningly perfect recreation of Hogsmeade Village for a job well done!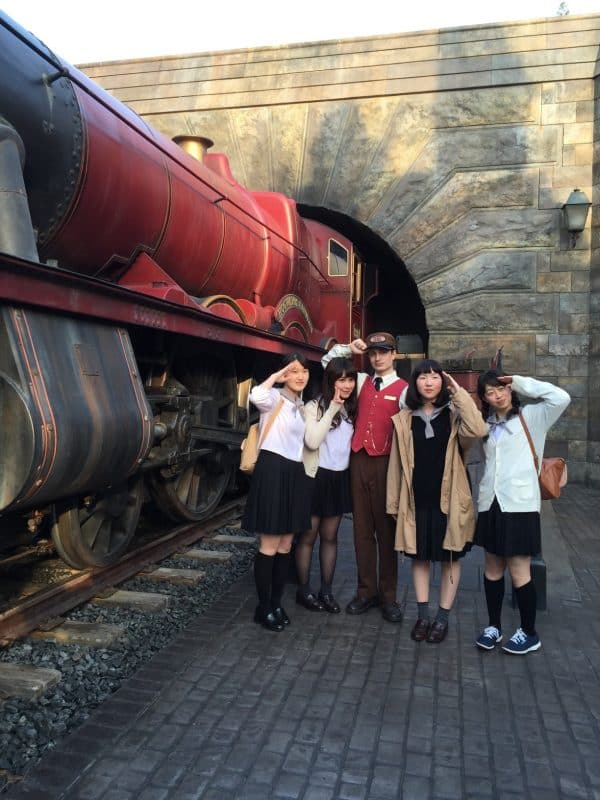 Sharrie Shaw / Trover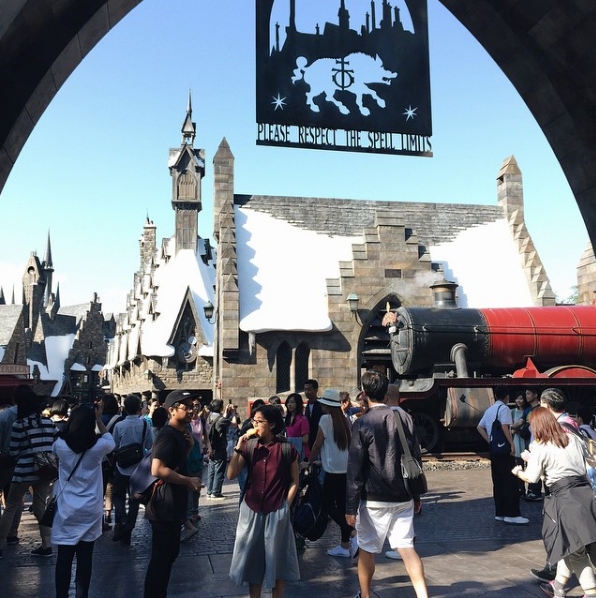 Instagram / @hannahalim

2) Perth, Australia – School Holidays Anytime of the Year
If you are looking for a different kind of outdoor adventure, Perth has it all.

Gardens and Parks
This resplendent garden city is a very family friendly holiday destination, with parks and trails fit for a stroll or a cycle. Elizabeth Quay, Hyde Park and Kings Park are all located within the city centre and are great for kids to run around the playground and splash about in the water play area. You can have a nice little picnic at these parks since Perth's weather is pleasant all-year round.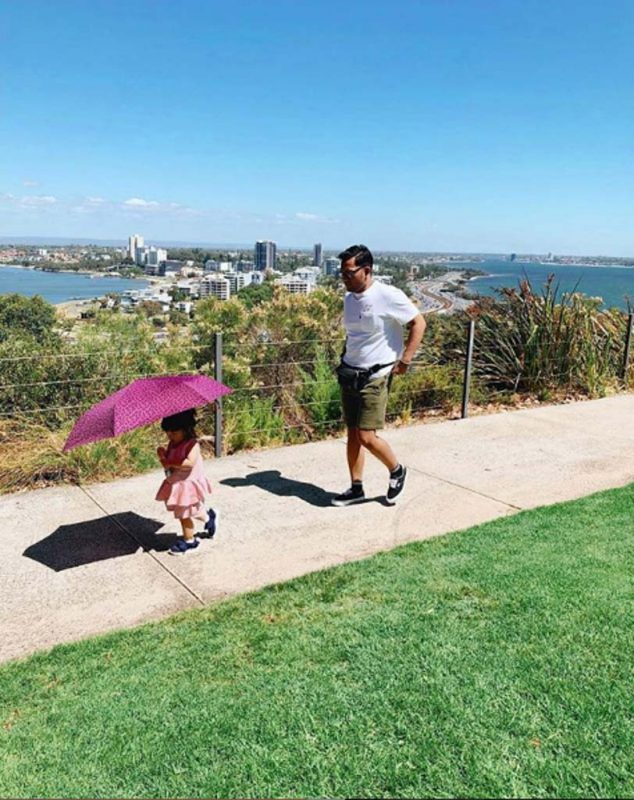 @indzeera
Beaches
Beach lovers can also take a ferry to nearby Rottnest Island with over 70 different beaches and bays. This island is best covered as a day trip just lounging around beaches and taking a dip. Places like Little Salmon Bay and The Basin have shallow waters suitable for toddlers and even infants to wade in.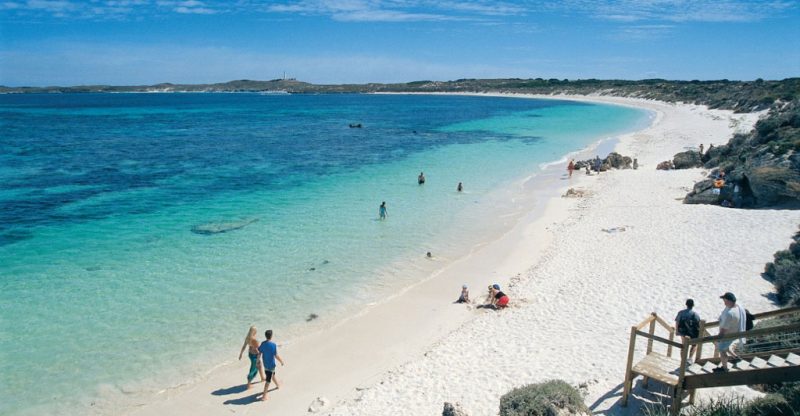 Animals
Rottnest Island is also home to quokkas, giant rat-like marsupials inhabiting this island for centuries. These cute and furry creatures found throughout the island are really friendly and photogenic so you can go up close to them and even take selfies! Be careful to zip up any bags because these cheeky quokkas tend to unashamedly rummage for food.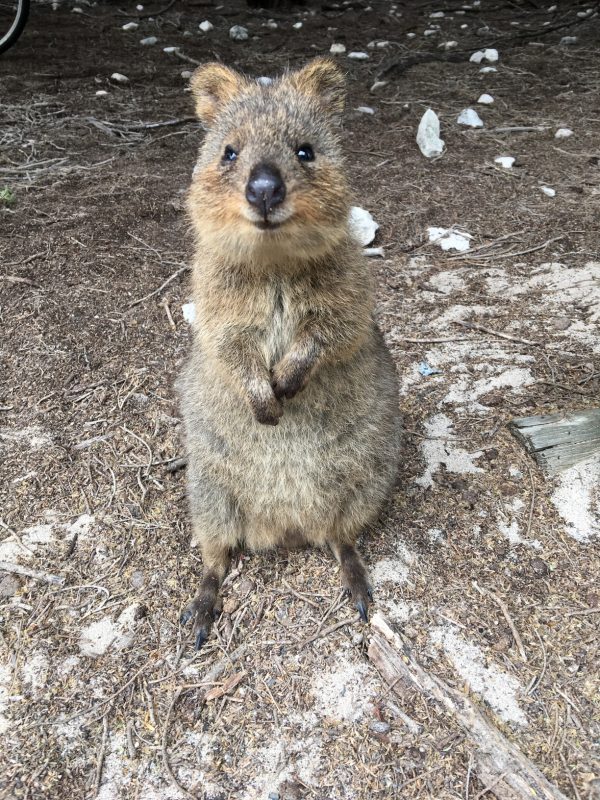 Andy Mumford / Trover

3) Koh Samui, Thailand – Good for March and August School Holidays
Koh Samui is the right-size island getaway for families as it is accessible throughout the year except the October to December monsoon season.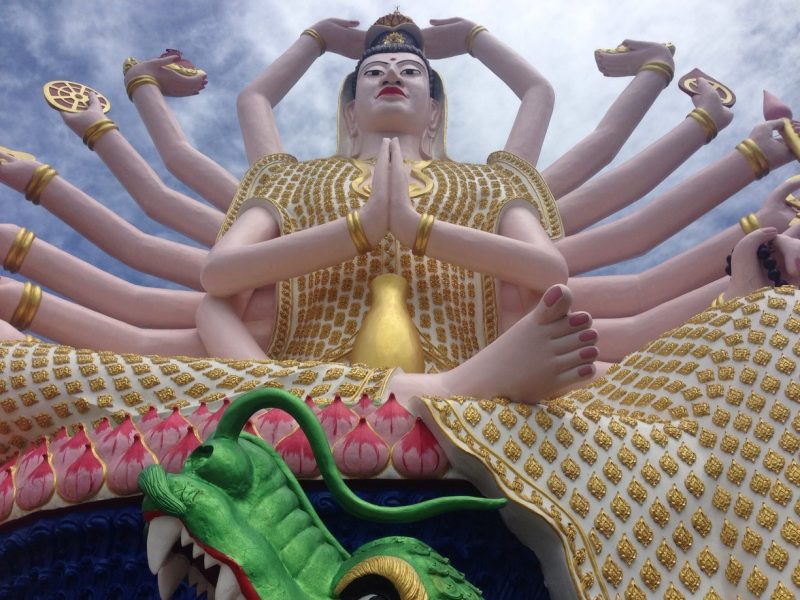 Cortez48 / Trover
Family-Friendly Island with Affordable Beach Resorts
Most resorts are located alongside sprawling palm trees, azure waters and spotless beaches.
There are plenty of family-friendly resorts around Koh Samui but Centara Grand Beach Resort in Bo Phut tops the rest.
Centara is an affordable five star resort designed in a contemporary Thai manner that looks familiar but given a local touch. The resort has a huge seafront infinity pool to splash around all day and even a few water fountains to play in. Centara is also near Bo Phut so you can explore the town and grab some local food and indulge in some shopping.
The kids will definitely enjoy playing at the Baan Ling Noi Children's Club with its sandpits, trampolines and slides at the outdoor area and a room full of movies, games and toys. The children's club is the most action-packed club with up to four activities every day like coconut leaf weaving, Thai boxing and cookie baking!

4) Dubai, UAE – Best During Year-End School Holidays
Dubai can be seen as a rich people's playground but it still has many attractions suited for family travellers.

Shopping Extravagance
You can spend the first half of your trip hitting Dubai's massive shopping malls like Mall of the Emirates with its very own indoor ski resort and Dubai Mall's Aquarium and Underwater Zoo. Then, make your way up to the clouds by ascending Burj Khalifa, the tallest building in the world standing tall at 828 meters.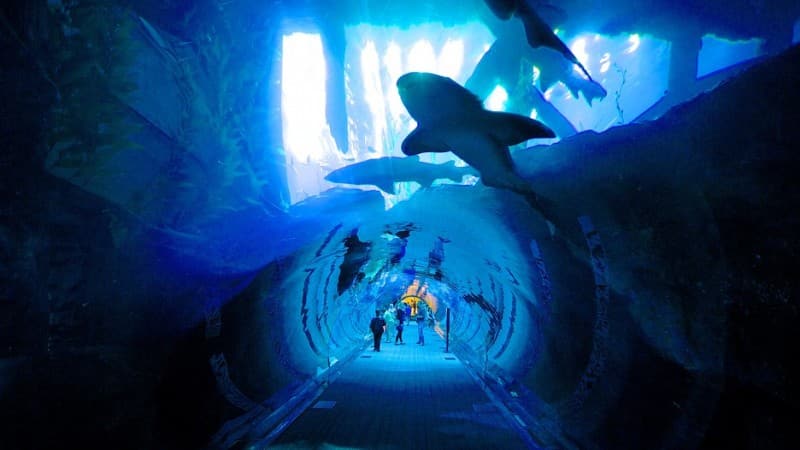 Desert Safari
You can then escape the air-conditioned metropolis for an overnight desert safari!
The safari begins with some dune bashing in a 4WD that takes you to camp. There, you can go on camel rides, sand boarding and quad bikes until the sun sets. Feast on a barbeque dinner while be entertained by live shows like belly dancing, puppet show, tanura dance and fire show before returning to your tent for a sound sleep under the starry desert night.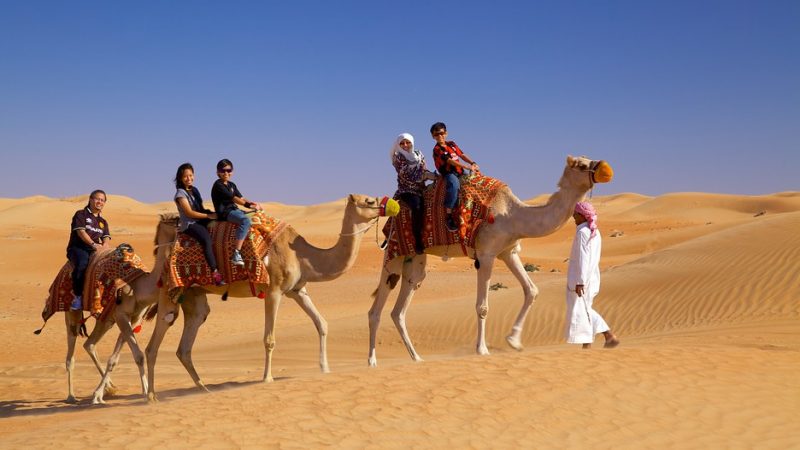 Dubai is best visited from November to December when the weather is much cooler and the desert is not scorching hot!

5) Cotswold, England – Perfect for Mid-Year Family Vacation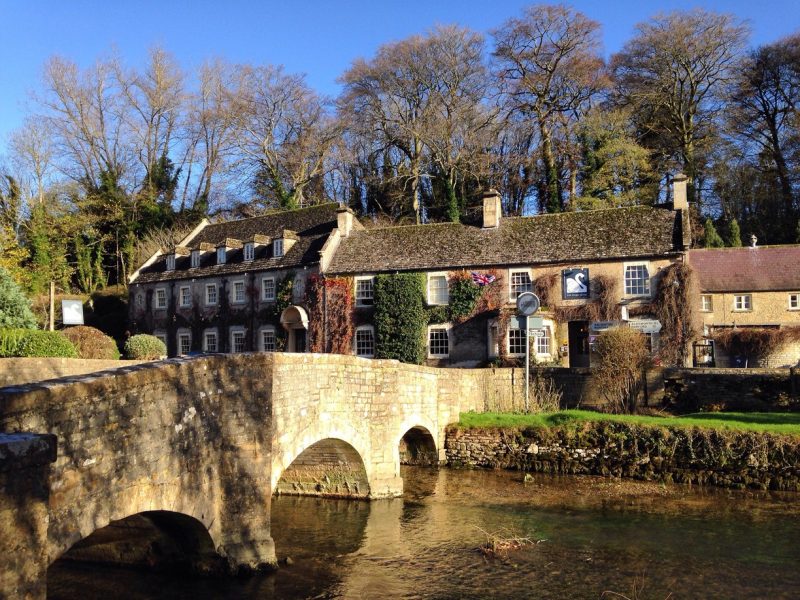 Lauren Pennington / Trover
Countryside Experience
If you are looking to experience the English countryside, head on over to Cotswolds, a region about two hours away from London, consisting of quaint little English towns, medieval castles and hiking trails. The two-week mid-year school holidays are perfect as Cotswolds comes alive with activities during the summer months of June to August.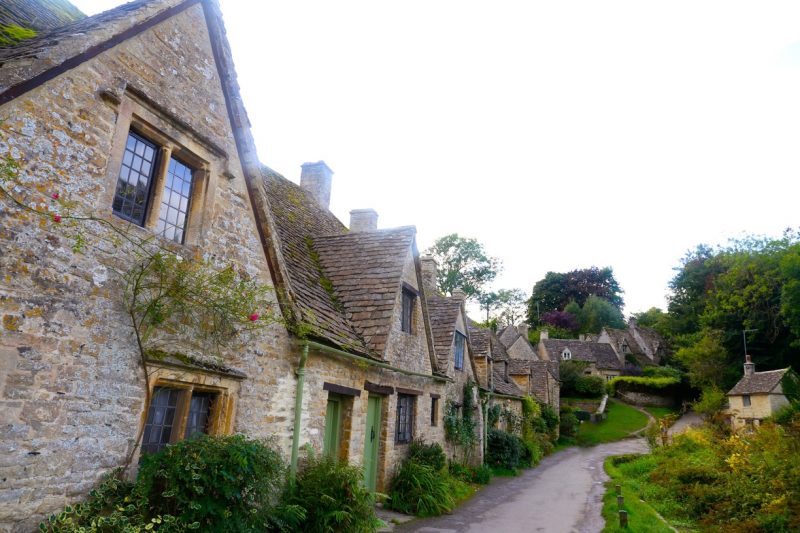 Pratiksha Rai / Trover
The Village Experience
Bourton-on-the-Water is a village so charming people dub it as "Venice of the Cotswolds."
The Windrush River runs through Bourton over little bridges and it becomes the centre of attraction when visitors can actually wade in the shallow waters during the hot season. Once you are done snapping photos of adorable cottages and shops, check out Birdland Park and Gardens and the miniature Model Village for the kids to explore and release all their energy.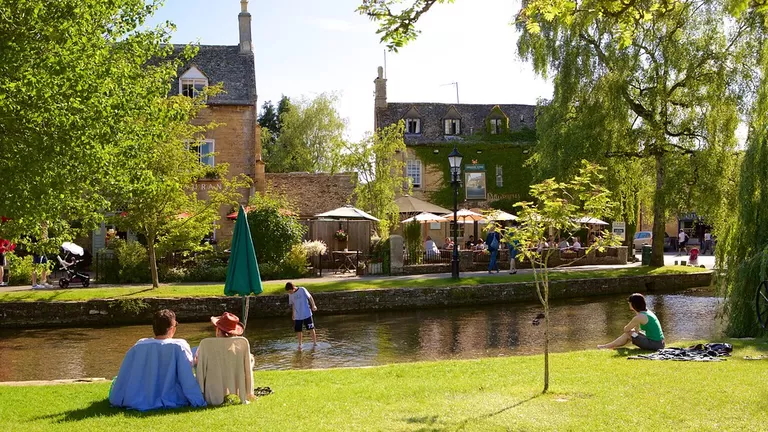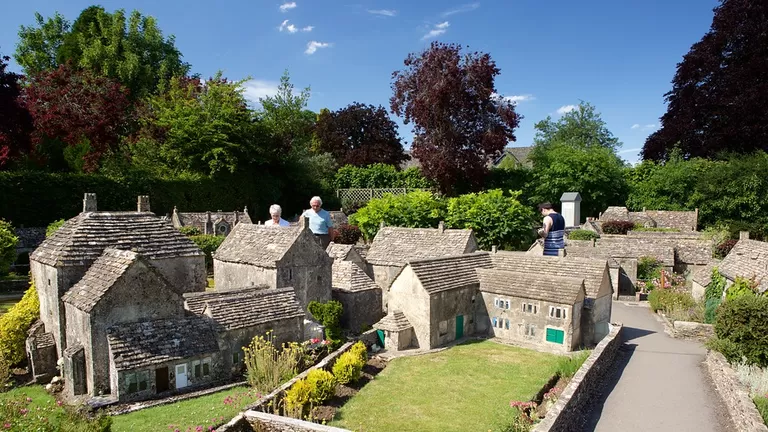 Farm Animals
Meanwhile, Chipping Norton is home to Fairytale Farm where your little ones can interact with farm animals at "Alfie and Friends", saunter along the "Enchanted Walk" and go wild at the "Huff and Puff" adventure playground. Everyone can also get their hands dirty as Fairytale Farm has a vegetable patch where you dig out veggies using a spade.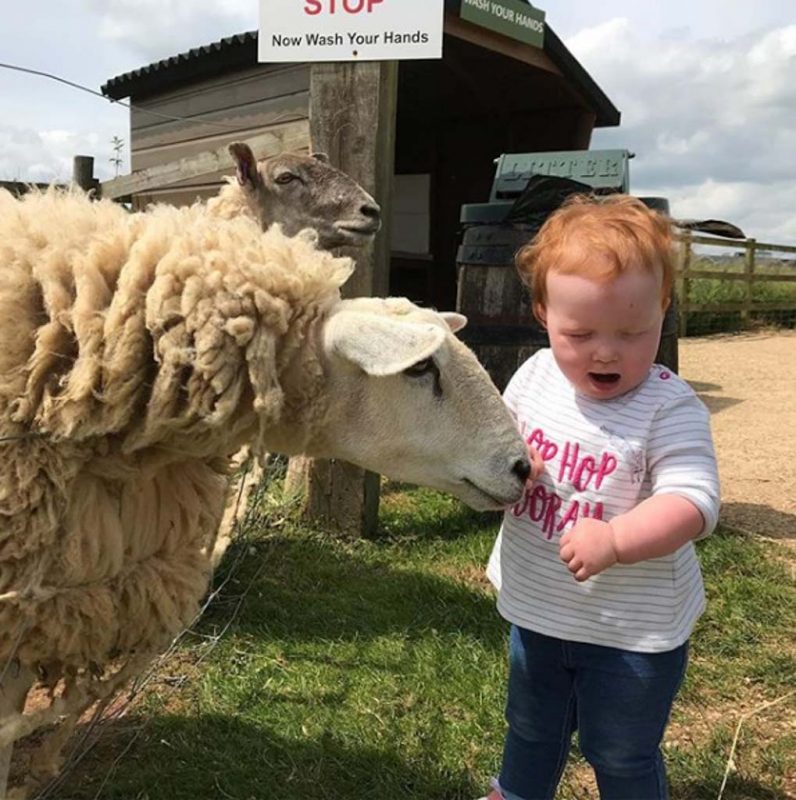 @markparry1234567
Cheltenham is the ideal base while traveling around Cotswolds. You can stay at Doubletree by Hilton which is an elegant mansion-like hotel complete with a full service spa. While in Cheltenham, experience a real-life Thomas the Tank Engine and hop on the Gloucestershire Warwickshire Steam Railway, a heritage train that takes you along Cotswolds' rural scenery.


6) Sandakan, Sabah – For 1-Week School Holidays
The coastal city of Sandakan in eastern Sabah is great for those week-long school breaks.
Meet Endangered Species
Sandakan is rich in nature attractions and the kids would have an eye-opening experience witnessing orang-utans go about their day at the Sepilok Orang Utan Rehabilitation Centre. The nearby Borneo Sun Bear Conservation Centre is also a good sanctuary for visitors to learn about efforts in protecting this indigenous bear from extinction.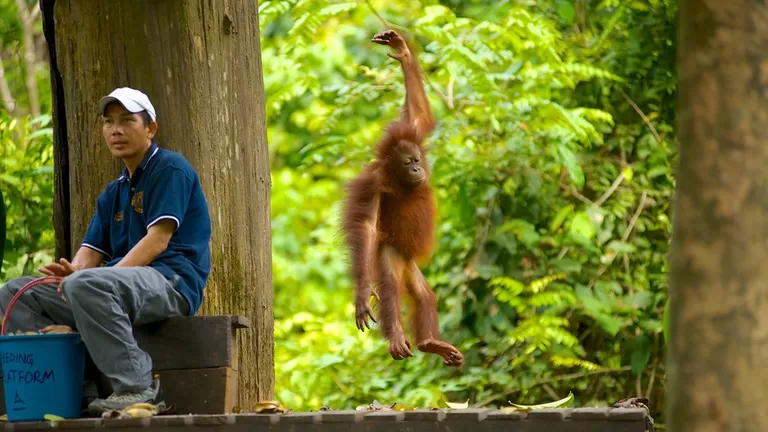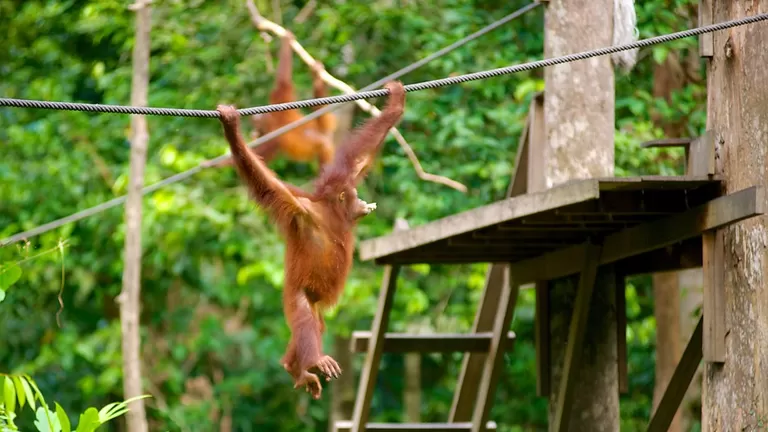 Another animal facing the threat of extinction are turtles and the Turtle Island Park off the coast of Sandakan is a safe haven for these turtles to lay their eggs. Make your way to Selingan Island to the park headquarters and get insight on how a turtle hatchery is run and book an overnight stay to catch turtles coming ashore to lay their eggs at night!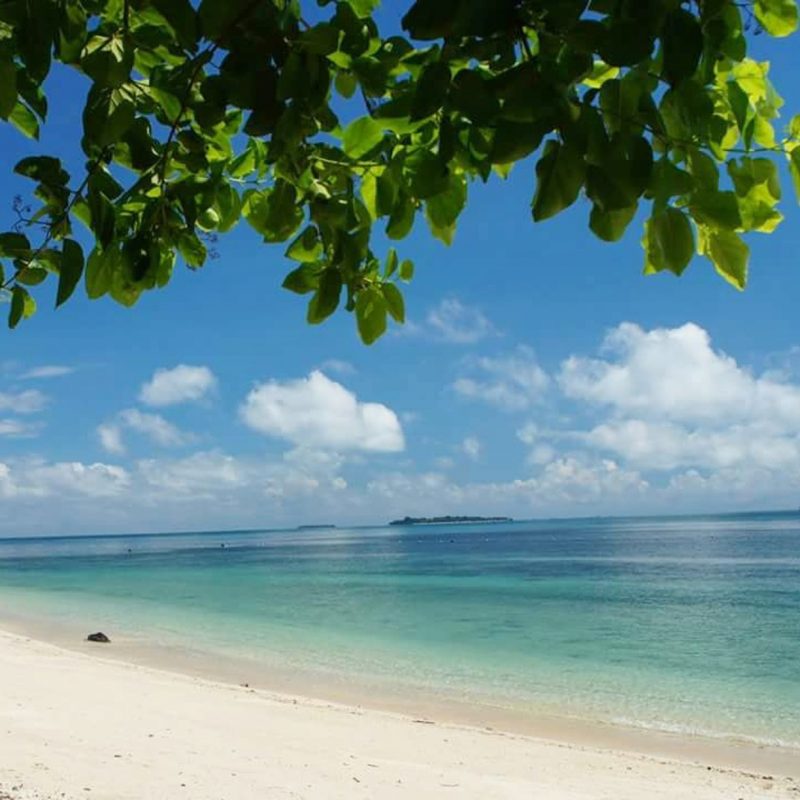 Savina Wachter-Dontchev / Trover
There you have it – the six best family-friendly travel destinations for the 2019 school holidays. Waste no time in planning your trip and book as early as you can to score best bargains on offer!