By Expedia Team, on June 11, 2015
Best cities to travel solo
Calling all single travellers! Looking for your next travel destination? Consider these cities that have everything you need: convenience, safety and lots of worthwhile attractions to enjoy travelling solo.
Solo travel offers up a unique experience. It takes the travel experience up to the next level. You're left to entertain yourself, you need to stay alert and you have to take care of all the logistics and 'administrative' tasks – all this, while on a journey of self-discovery!
New and experienced single travellers alike will find these city picks perfect for a solo adventure. Each has its own unique character and all are equally doable for the lone holidaymaker.
Braving Bangkok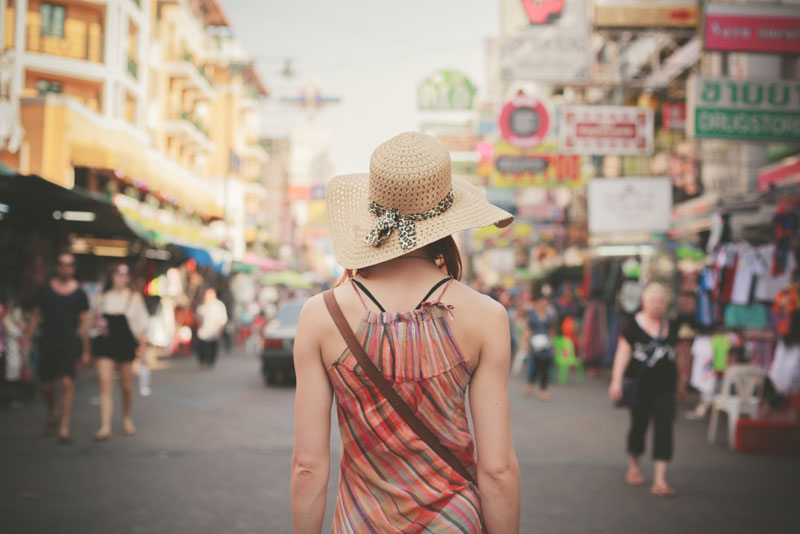 The buzzing Thai capital offers an array of attractions, including glitzy shopping malls, hip day and night markets and Buddhist temples and sanctuaries. Bangkok is also known for its world-famous night-time entertainment, ranging from the glitzy (rooftop bars boasting stunning views) to the more racy (ahem, ping-pong shows).
Getting around:  The city is easy enough to navigate using the two main train lines, the MRT and the BTS (tickets can be purchased at train stations). There's also the option of tuk tuks and taxis. Be sure to confirm the fare first when boarding a taxi, otherwise be prepared to haggle over a predetermined price for your ride.
Language spoken: Thai is the main language spoken in Bangkok. Basic English will get you by with most shopkeepers and locals.
Attractions to enjoy solo: The many casual markets – Chatuchak Weekend Market in the daytime, Rod Fai Market in the evening – are perfectly suited to solo travellers and you can take your time browsing.
Casual dining spots and street food are also aplenty and you'll find yourself enjoying cheap, delicious meals without missing a dinner companion. Many of the more upmarket attractions, such as the Sky Bar (located in the Lebua at State Tower hotel and featured in the movie The Hangover 2), are popular with other tourists milling about, so if you feel like some company, simply strike up a conversation with a fellow traveller.
Solo in Tokyo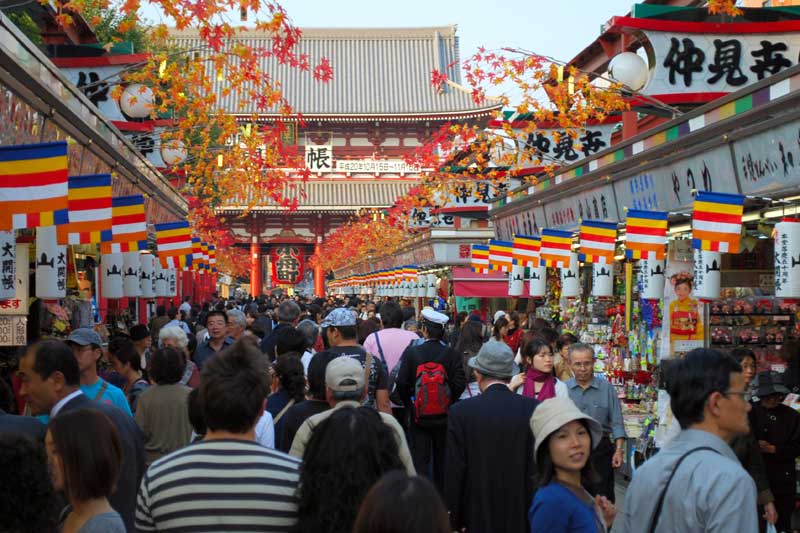 Sensō-ji Temple, Tokyo,  Image: CC2.0 Aapo Haapnenen
This Japanese city offers a sleek introduction to the country's culture and customs and is uniquely suited to solo travellers – in fact, many establishments (especially restaurants) cater to single locals, such as stand-up ramen and sushi bars. You might also benefit from unique Tokyo accommodation like the capsule hotels, which cater to both local businessmen and tourists alike.
Getting around: The dense network of trains, subways and buses make it easy to move about the city in Tokyo. A prepaid card is convenient as you simply have to swipe each time you board.
Languages spoken: In Tokyo, Japanese is the main language spoken. Basic English will get you by with most shopkeepers and also with the staff in hostels and hotels.
Attractions to enjoy solo: There is a good mix of attractions to suit all interests, ranging from the culinary scene (whether you enjoy rustic, down-to-earth meals or high-end dining, Tokyo offers an impressive range of options) to nature (especially if you visit during sakura or cherry blossom season), amusement parks, the electronics district, nightlife, shopping, temples and more. Spend some time planning your must-visits and take advantage of the polite, unobtrusive Japanese culture to go unashamedly solo.
Hanging Out in Hong Kong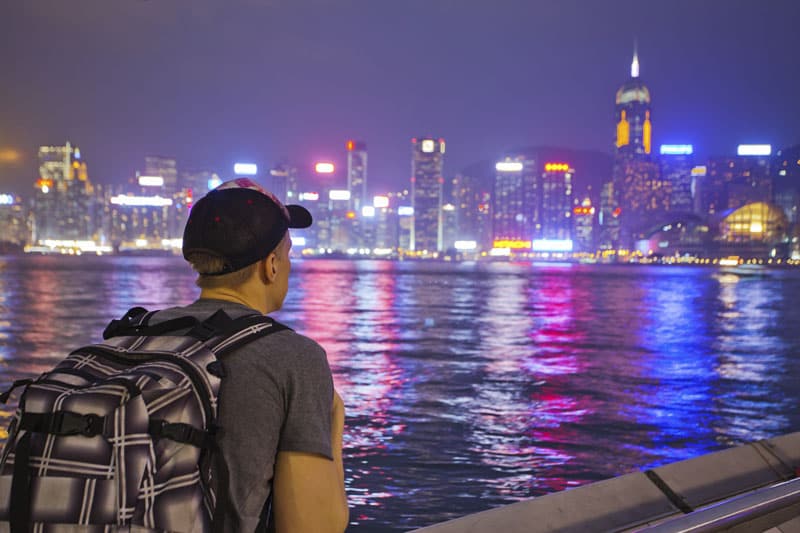 While this densely populated metropolis could either enhance or distract from your solitary travel, it will surely guarantee an unmistakable buzz that will follow you around the city, so you'll never be truly 'alone' in Hong Kong. Stay alert and pay attention to your surroundings and you'll be navigating the city like a seasoned pro in no time.
Getting around: Grab an Octopus card and you're good to travel the train network – it's comprehensive, easy to navigate and will get you to most attractions. Taxis are also available.
Languages spoken: Cantonese is the main language spoken in Hong Kong. Basic English will help you get by with most shopkeepers and with the staff at your accommodation.
Attractions to enjoy solo: Make it a point to sample dim sum, which can reach Michelin-starred heights.
There's also lots of other activities on offer that are suitably enjoyable for single travellers, such as shopping, visiting Victoria Peak for its spectacular views from the observation platform, theme parks (Ocean Park and Disneyland are popular), Lantau Island, the horse races or even a short side trip to nearby Macau. Roll some dice in the casino and you'll be well-entertained in Macau.
Lone Adventurer in London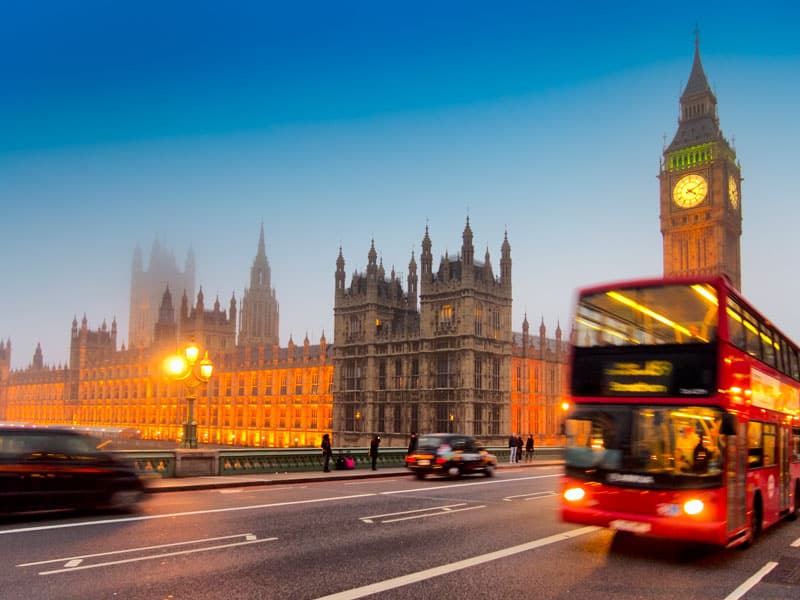 This city is in a class of its own. London is known for its many iconic landmarks, thriving pub culture and the drizzle that never stops. Nonetheless, it's a favourite destination for many and one that is exceedingly easy to enjoy while travelling alone.
Getting around: An Oyster card will take you around on London's transport network or you can easily walk through the city to enjoy the sights. Of course, you could easily take a ride in a London black cab if you're after a novel, if somewhat cliched, tourist experience.
Languages spoken: English is the main language spoken in London.
Attractions to enjoy solo: Many of London's world-famous attractions, including iconic Trafalgar Square, Westminster Abbey and Buckingham Palace, are free to visit or have minimal charges – so you don't have to splurge to tick them off your list. When it comes to dining, there's an impressive range to choose from, so take your pick from fish and chips to curry takeaways and Michelin-starred restaurants. The best reason to travel solo in London is you're free to plan exactly how and what you want to experience in the city – and you'll hardly feel lonely when there's so much to see and do.
Laneway Wandering in Melbourne

Melbourne and Yarra Skyline
This Australian city was voted the world's most liveable city in 2014 for good reason. In Melbourne you'll enjoy urban comforts and a wide range of lifestyle offerings. When exploring the hip and trendy streets, you'll find it hard to get lost in the city's easy-to-navigate grid layout. Plus, it offers some of the world's best coffee.
Getting around: A Myki card will allow you to hop on trams, trains and buses to travel to all the different neighbourhoods. If you're travelling within the city, take advantage of the free tram rides within the city circle. Taxis are also available.
Languages spoken: In Melbourne, English is the main language spoken.
Attractions to enjoy solo: Explore the laneways, admire the graffiti, go cafe hopping, hit one of the many trendy bars and restaurants or check out the nightlife scene. It's easy to immerse yourself in the city, but try travelling to the hip nearby neighbourhoods, too, to indulge in more shops and cafes.
It's also worth booking a tour to experience the nearby Yarra Valley wineries and the scenic Great Ocean Road, both of which are perfectly enjoyable as part of a tour group.
Photos: Thinkstock