By Expedia Team, on December 17, 2019
8 Affordable Travel Destinations to Help You End the Year with a Bang!
Did you know that a whopping 76% of Malaysians still have leftover holidays at the end of the year? With 2019 coming to an end, have you thought about your year-end plans? Are you thinking of staying indoors and keeping your holidays simple? Or are you looking to end the year with a bang by going somewhere exciting? If the latter seems more appealing to you, then you've come to the right place!
In this article, we'll be walking you through all the budget-friendly travel destinations you can visit for an unforgettable year-end holiday.
Osaka, Japan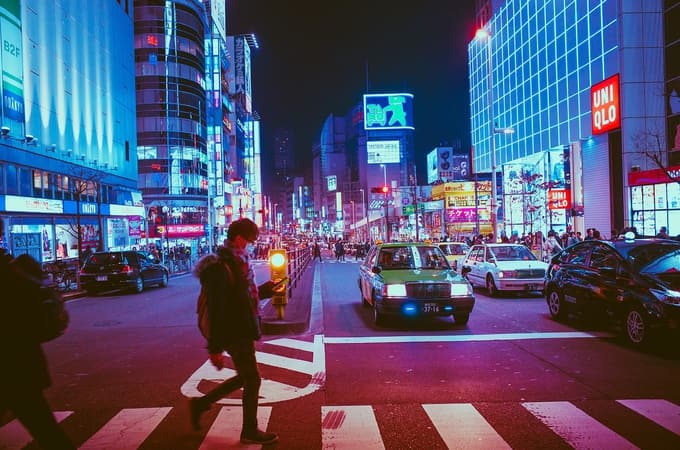 Credit: MasashiWakui / Pixabay
The best time to visit Osaka is from October to December, when the weather is cool but not so cold that you'd want to stay indoors. Temperate weather aside, however, Osaka offers its visitors a wide variety of fun activities to look forward to – and what's even better is that they're totally free of charge!
While you're there, make sure you get a chance to experience Osaka's Festival of Lights. One of the world's largest illumination events, the festival takes place in the central district of Umeda and takes up a 4 km stretch of space – you'd be hard-pressed to miss this spectacular display of lights! Another highly-anticipated event that takes place in the Umeda district of Osaka is the German Christmas Market that takes place right in front of the Umeda Sky Building. Entrance is completely free of charge!
If you're wondering what to get your loved ones from your Osaka trip, check out this shopping guide!
Osaka Travel Budget
While not the most affordable destination on this list, you can easily get by on a daily budget of RM340 per person. This should cover budget hotel accommodations, food, meals, and some attraction entrance fees. Don't scrimp on food as Osaka has a lot of good food on offer so you won't want to miss out!
Taipei, Taiwan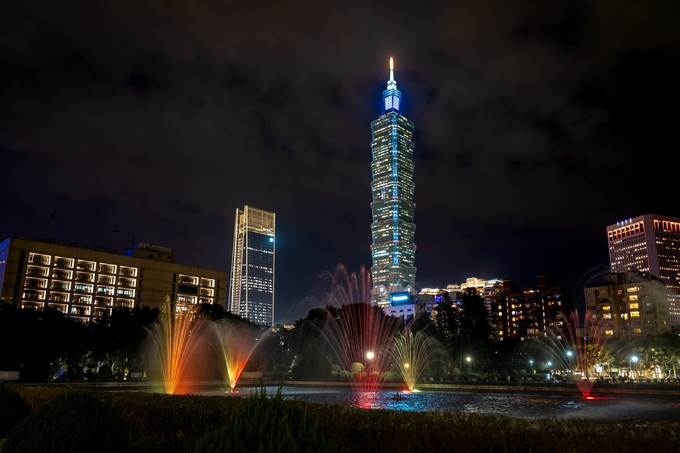 Credit: Winston Chen / Unsplash
Another ideal holiday destination that enjoys mild weather during the winter is Taiwan's bustling capital, Taipei. During the yuletide season, Taipei hosts numerous events and festivals for visitors to look forward to, including the Butterfly Beauty Festival, the Pingxi Sky Lantern Festival, and more. There's also a highly-anticipated New Year's Eve celebration that takes place at Taipei 101 featuring musical performances from the city's top artists as well as amazing fireworks.
Taipei is also where you'll be able to go on a culinary adventure as the vibrant city is teeming with charming tea houses, streetside eateries, and bubble tea shops! Navigate the city with your tastebuds with this comprehensive guide on where to eat while in Taipei!
Taipei Travel Budget
Travel budgets will vary for everyone, but on average, a budget of RM245 per person should be more than enough to cover hotel accommodations, food, certain attraction costs, and transportation. However, if you plan on shopping while you're in Taipei, you will have to significantly raise this amount.
Bangkok, Thailand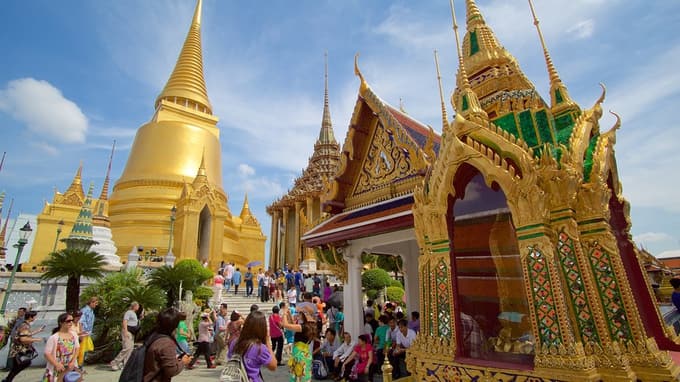 Credit: Expedia
Bangkok is one of the cities most frequented by Malaysians in 2018! This is likely because Bangkok offers bang-for-your-buck experiences you won't get anywhere else. In fact, for as little as RM140 per day, you'll be able to stay in a decent hostel such as Everyday Bangkok Hostel @Khaosan scarf down some tasty Thai street food, and hop from temple to temple!
Towards the end of the year, Bangkok boasts numerous year-end activities and festivals. The Sansiri Winter Market is a relatively new market that opens up in December, featuring local arts and crafts, food trucks, and artisan vendors. December is also when the sunflowers of Saraburi come into bloom, beckoning travellers, photographers, and flower-enthusiasts from all over the globe. Also, don't forget to catch a boat ride across the Chao Phraya River as the sun sets for a truly memorable trip!
Bangkok Travel Budget
Bangkok famous for being one of the most inexpensive cities in Southeast Asia. This is also the primary reason behind its popularity as a travel destination. On average, a daily budget of RM200 per person should be more than enough to cover expenses such as accommodations, food, temple entrance fees, and transportation.
Siem Reap, Cambodia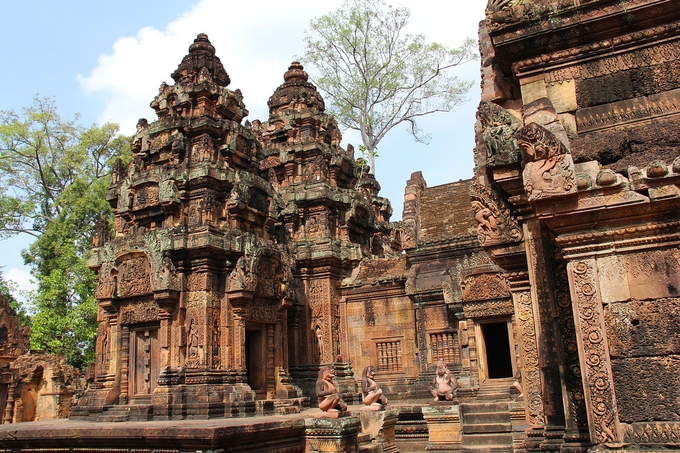 Credit: sharonang / Pixabay
December, despite being considered peak season, is the best time to visit Siem Reap weather-wise. Cloudless skies and cool weather make it an ideal time to visit this exotic country. Soak up this intoxicating city by getting around on foot, on a bike, or by riding a tuk-tuk to get a more authentic experience.
Aside from going the typical route and joining an Angkor Wat tour, consider visiting the Angkor Silk Farm that's open to the public or enrolling in a Cambodian cooking class so you get to take a new skill home with you! Speaking of cooking, Khmer cuisine is one of the most exotic in Southeast Asia. If you're up for it, head to the street food stalls and sample balut (fertilised duck embryo) and grilled frog. Yum!
Siem Reap Travel Budget
Like Bangkok, Siem Reap is also significantly more affordable than most cities in Southeast Asia. You can already enjoy a fancy meal for RM41 and drink down a cold draft beer for only RM2! On average, budget of RM207/day per person is more than enough to keep you comfortable while you're there.
Seoul, South Korea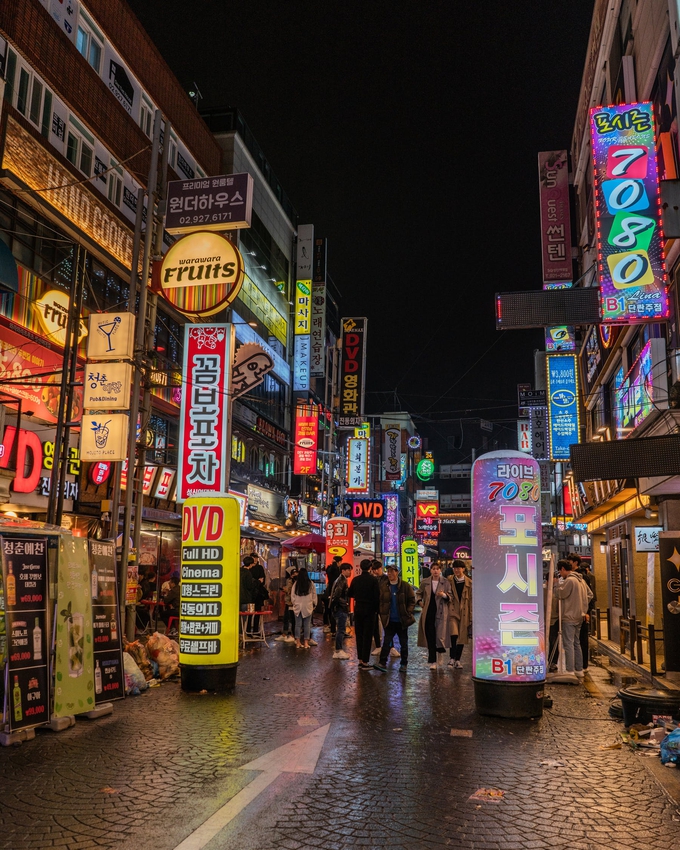 Credit: Ethan Brooke / Pexels
If you're like Elsa and the cold never bothers you, you might want to brave the South Korean winter in the vibrant capital, Seoul. Flocked to by K-pop and K-drama fans from around the world, Seoul is busy all-year-round. However, December brings about numerous enjoyable activities for tourists to take part in.
Escape the biting cold by heading to one of Seoul's many tea houses where you can warm up with piping hot tea and sweet rice cakes. Winter street food is also another thing to look forward to, including hot and spicy tteokbokki (fish cakes) and gyeran bbang (egg bread). If you're looking for something a little more exciting, then head on over to nearby Yongin to visit Everland where you can sled to your heart's desire!
Seoul Travel Budget
Considerably more expensive than the other cities on this list, Seoul requires a heftier budget allocation. Meals will likely take up a majority of your budget, but if you stick to street food and more affordable restaurants, a daily budget of RM250 per person should be enough to pay for modest meals, cheap hotel accommodations, and public transportation. This doesn't include attraction entrance fees, shopping, or any other expenses you may have.
Vang Vieng, Laos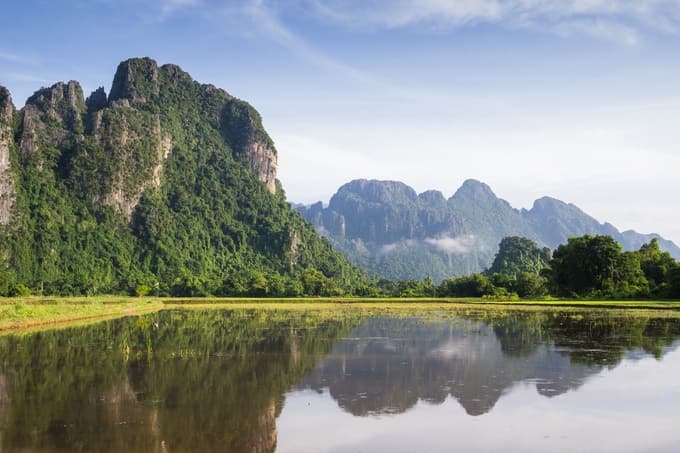 Credit: bckfwd / Unsplash
A backpacker's paradise, Vang Vieng is one of the most affordable cities to visit in Laos. Formerly something of a jungle town, Vang Vieng is now thriving with boutique hotels, swanky restaurants, and trendy nightcap spots. If you're looking for an outdoor adventure in a place with a wild nightlife scene, Vang Vieng is your ideal year-end travel destination!
Kick off your vacation with an exhilarating rock climbing adventure with Adam's Climbing School which starts at around RM82 per person. Another popular activity is tubing through the famed Water Cave attraction which involves tubing through a huge cave whilst holding onto a rope with just a flashlight to illuminate the space in front of you. Definitely not for the faint-hearted! Tube and flashlight rental only costs RM5.
Vang Vieng Travel Budget
If you want a relatively comfortable stay while in Vang Vieng, you'll want to set a daily budget of RM200 per person or a little more if you want to be able to do more activities per day. Since Vang Vieng has been drawing in more tourists, paid outdoor activities have become relatively more expensive. The aforementioned budget should cover your stay in a hostel dorm, street food, some taxi or tuk-tuk rides, and a few paid activities per day.
Hoi An, Vietnam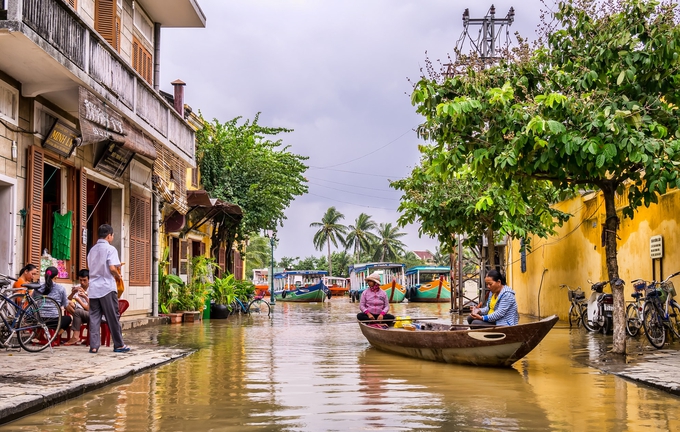 Credit: Toomas Tartes / Unsplash
For a more laid-back (but still exciting) holiday, make a trip to Vietnam's quaint coastal town of Hoi An. Characterised by charming French colonial buildings, traditional Chinese shophouses, and Vietnamese tube houses, it's obvious that Hoi An is a melting-pot of cultural influences from neighbouring countries.
For those sick of the hustle and bustle of city life, Hoi An is a breath of fresh air. Start your days with a lazy stroll along An Bang beach where you'll pass by a number of quaint cafes where you can have a light breakfast. Spend the rest of your time sightseeing around the city, stopping by the popular Japanese Covered Bridge, the Old House of Tan Ky, and more. You can even practise your bargaining skills at the Hoi An Market and Night Market where you can purchase souvenirs, clothing, and other trinkets for your loved ones back at home.
Hoi An Travel Budget
Vietnam is one of the most affordable countries to visit in Southeast Asia. In fact, Hoi An is the most affordable travel destination on this list, with most budget travellers being able to survive on a shoestring budget of RM90 per person per day! This should be more than enough to cover your hotel room, meals, transportation, and even some light shopping!
Langkawi, Malaysia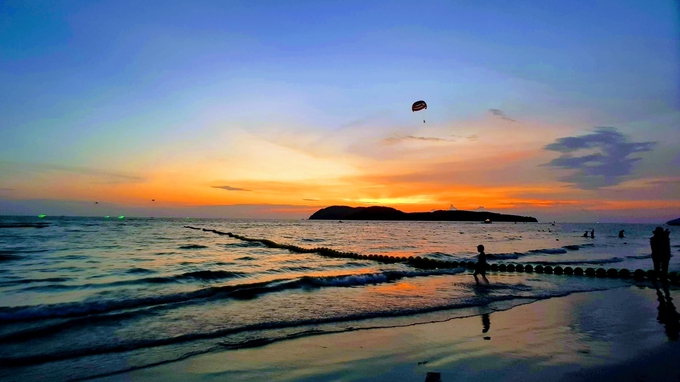 Credit: Nur Syafiqah / Unsplash
Who says you have to go somewhere far away to end the year with a bang? With a beach paradise like Langkawi so close by, it wouldn't make sense to look anywhere else for a relaxing, budget-friendly beach getaway.
The aptly named Jewel of Kedah is a small archipelago made up of 99 islands in Malaysia's west coast and is frequented by tourists from all over the world for its breathtaking beaches. December, in particular, is an excellent time to visit as the weather is cool and temperate. Whether you want to dig your feet into white sand beaches or shop 'til you drop at duty-free retail stores, a short trip to Langkawi is always a good idea!
Langkawi Travel Budget
Despite being one of Malaysia's most popular tourist destinations, Langkawi remains relatively affordable with most backpackers getting by on a daily budget of RM200 per person! This is assuming that you'll be spending your trip at an inexpensive hostel, eating modestly, and renting a cheap car to get around.
With the year coming to an end, it's about time you start thinking about how to best spend your remaining leave days from work. Make the most out of them by treating yourself to an exciting trip abroad and having one last hurrah before a new year comes rolling in!