By Expedia Team, on November 9, 2015
Theme Park: Sunway Lagoon for a Thrilling, Splashing Good Time!
Themeparks in Malaysia
Sunway Lagoon has come a long way since its inception in 1997. Once the coolest water park in town, it's undergone several rebirths over the years to become an amazing multi-faceted theme park that includes a Water Park, Amusement Park, Wildlife Park, Extreme Park and Scream Park.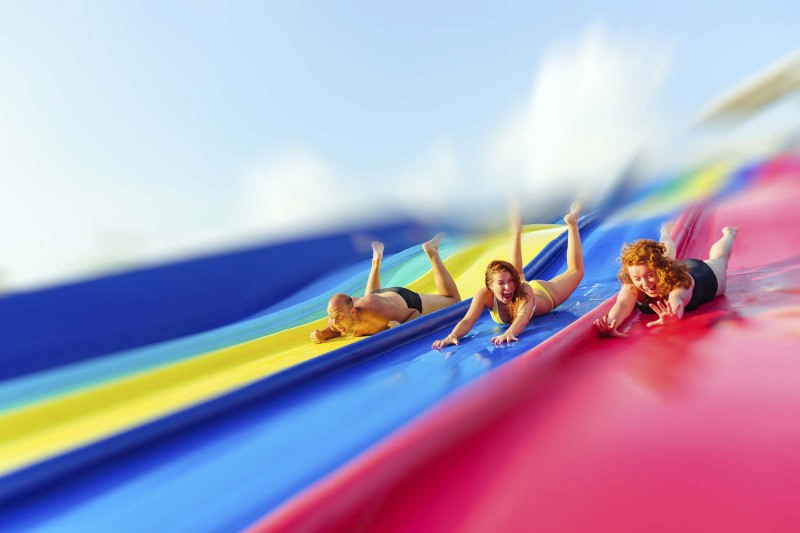 Overview
With more than 80 attractions sprawled across 88 acres, plus the Sunway Pyramid Shopping Mall and hotels conveniently close by, Sunway Lagoon is perfect for a day out with the family, or even as part of a weekend getaway.
This themepark in Malaysia is home to an impressive array of firsts – including Malaysia's first bungee jump (in the Extreme Park) and first surf simulator (in the Water Park), as well as the world's largest man-made surf beach (also in the Water Park). It's not surprising that Sunway Lagoon has played host to a variety of major events, including the MTV World Stage concerts.
With so much to do at Sunway Lagoon, you'll have to start the day early and plan it well in order to make the most of your trip. If you're going in a group, it might be best to split up according to everyone's interests or you might not get to experience everything you want to, particularly during weekends, busy periods or public and school holidays.
The Amusement Park and Wildlife Park will keep the young ones occupied for a few hours, while the older kids and adrenaline junkies will certainly want to check out the Extreme Park and Scream Park. Once everyone's had their fill of thrills, you can all meet at the Water Park to cool down, enjoy the rides and play areas, and have a splashing fun time.
Amusement Park
For the very little ones, we suggest the classic merry-go-round for a bit of old-school charm and fun, while the older kids will love getting splashed on the Grand Canyon River Rapids ride.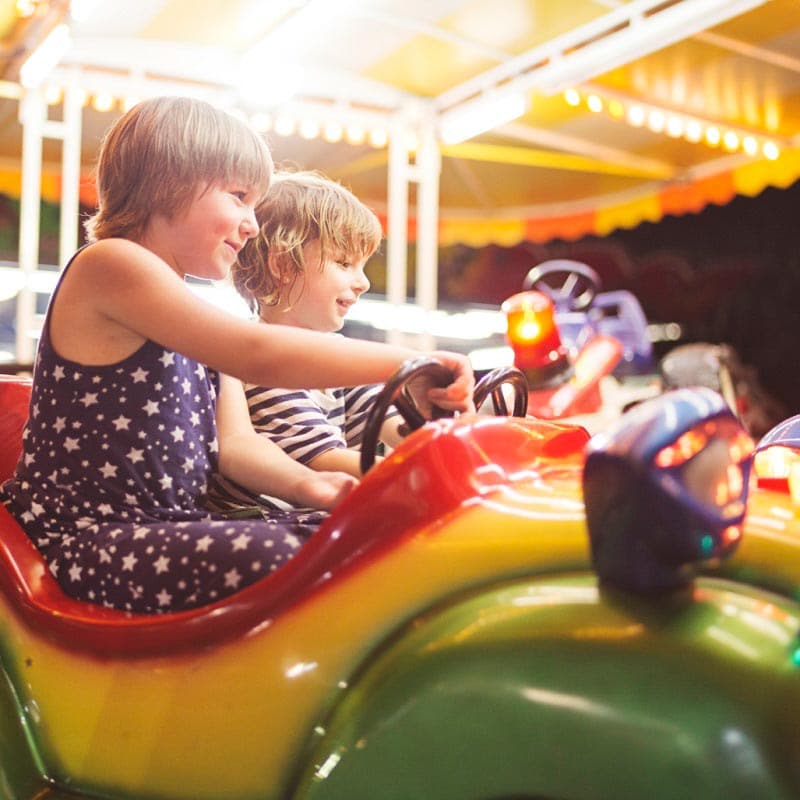 There's a good chance they'll want to go on their favourite rides over and over again, so if you're able, go on a weekday or at least arrive early enough to avoid crowds.
It's not all child's play at the Amusement Park. Sure, there are your regular kiddie rides and themed children's play lands, but there's also Pirate's Revenge, Malaysia's first 360-degree rotating pirate ship, and the Lost City of Gold roller-coaster. Malaysia's longest pedestrian suspension bridge, at 428 metres, is worth the walk too.
Wildlife Park
Relaunched in March this year, the Wildlife Park is touted as the first and only fully interactive animal-themed attraction in Malaysia, featuring more than 150 exhibits of exotic animals, including a pair of white lions, sun bears, panthers, pythons and more.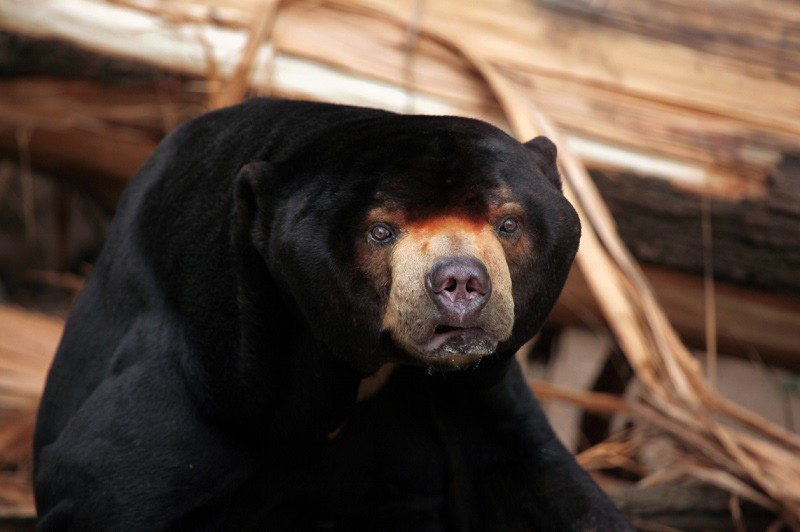 Getting through the park is easy – all you have to do is follow the route, keeping a sharp eye out for your favourites.
Hats and sunscreen are recommended, especially on very hot days, and you might want to have mosquito repellent handy as well. Take the time to read all about each animal you see to make it a truly educational experience. Visit the Wildlife Theatre to get up close and personal with some of them, and there are also opportunities for you to learn even more about the animals at Wild Encounters.
Extreme Park
Not for the fainthearted, the Extreme Park eases you into your day with lots of fun at the archery shooting range and go-kart course. Then it's on to serious business with Malaysia's longest flying fox, which is a smooth 206 metres long, Asia's highest slingshot ride, the G-Force X and, if you have courage to spare, bungee-jumping! You'll want to leave the grandparents out of this one, that's for sure.
Scream Park
It might not look like much from the outside, but the Scream Park, created by scare attraction expert Lynton V. Harris, who created attractions for Dreamworld and Warner Bros. Movie World in Australia, as well as Madison Square Garden in New York and Madame Tussauds in London, is guaranteed to give you an exhilarating and (of course) scary time. Combining audio and visual effects with a fully trained cast of live actors in cool character costumes and world-class make-up, it's an immersive experience spread over three floors that will spook you – if you dare!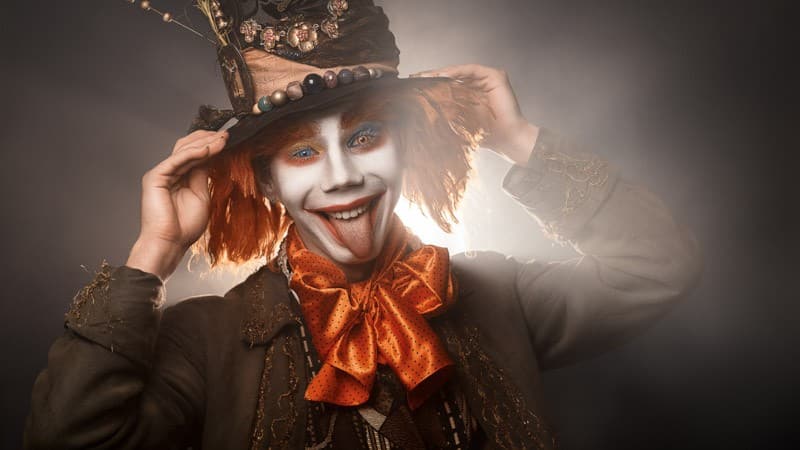 If horror is your thing, then you're in luck because there's no better time to visit the Scream Park than during October's Nights of Fright. Held in conjunction with the Halloween season, the festival takes place on select nights only, so don't miss out. Click here for full details.
Water Park
Over at the Water Park, the surf beach and lazy river are as popular as ever, but there are so many other things to do, you might want to save them till last.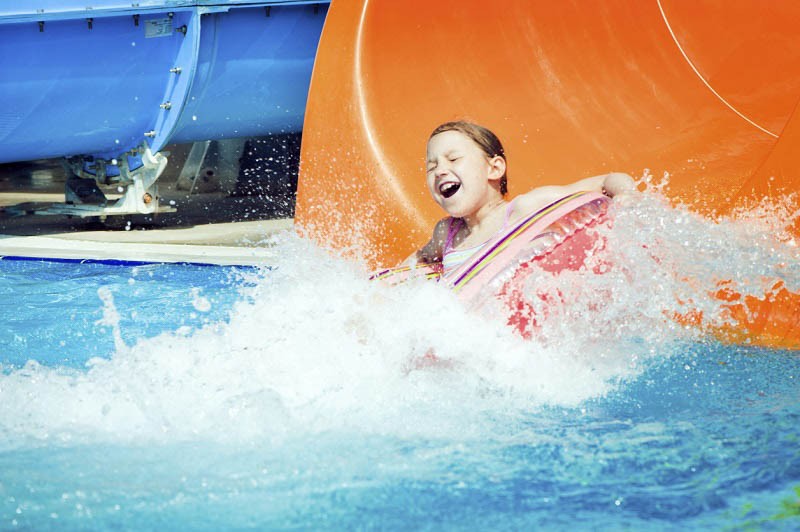 Top of the list is the Vuvuzela, the world's largest water ride and a must-try. The Waterplexx 5D promises a multi-sensory journey, while the Congo Challenge is good fun. If you've always wanted to surf, the surf simulator, FlowRider, is a great place to start. The little ones won't miss out either – they'll love the pools and water play areas.
[tabs]
[tab title="Admission Fees" icon="entypo-ticket"]
General admission rates are RM150 for adults (12 years old and above) and RM120 for children and senior citizens. The price does not include pay-per-ride attractions such as bungee-jumping, G-Force X and go-karting, locker rental, and equipment such as tubes and surfboards for the Water Park.
Family packages (2 adults + 2 children) are available for Malaysian citizens, and there's also a special rate for SUNWAY PALS members. If none of these apply, we suggest you buy your Sunway Lagoon tickets online and receive a 15% discount off the entrance fee as well as a designated counter (avoiding long queues).
[/tab]
[tab title="Opening Hours" icon="entypo-key"]
Open daily from 10am to 6pm. However, do note that the Scream Park will be closed for Nights of Fright from 4pm onwards every Thursday, Friday and Saturday in October.
[/tab]
[tab title="How to Get There"  icon="entypo-address"]
Sunway Lagoon Address: 
Sunway Lagoon, 3, Jalan Lagoon Timur, Bandar Sunway,
47500, Subang Jaya, Selangor.
A 15-minute drive from Kuala Lumpur, Sunway Lagoon is accessible by car via several expressways including the Federal Highway, LDP, NPE and KESAS Highway. Avoid travelling during rush hour so you don't get caught in traffic. Park at either Sunway Pyramid Shopping Mall or Sunway Resort Hotel & Spa.
For those looking to use public transport, feeder buses to Sunway Pyramid Shopping Mall, which is just next to Sunway Lagoon, are available from the Subang Jaya KTM Komuter Station and the Kelana Jaya Putra-LRT Station.
Free shuttle bus services that run every 25 minutes are also available around Sunway Resort City if you'd like to explore a little. They operate between 7am and 9:30pm Mondays to Fridays, and between 9am and 9:30pm on weekends and public holidays.
[/tab]
[tab title="Where to Stay" icon="entypo-suitcase"]
Want to make a weekend of it? Try Sunway Resort Hotel & Spa or Sunway Pyramid Tower East.
[/tab]
[/tabs]
Image credit: Getty Images