By Expedia Team, on July 31, 2017
Where to Try the Best of Ipoh Famous Food
Since we both are food lovers, we decided to explore Ipoh, Perak. Like most Malaysian getaway hotspots, Ipoh is home to a delicious array of flavours and several signature must-try dishes. And for each dish on the list of Ipoh famous food, there's a restaurant that is well-known to serve a top-notch version of the dish. Dedicated to our foodie mission, we made our way through several well-known places to eat in Ipoh and uncovered our favourites.
Beginning our trip to Ipoh, we kept our stomach empty when we started our 2 hours journey from Kuala Lumpur so that we could savour food in Ipoh as soon as we arrived! Here are our tips of where to eat in Ipoh for a sampling of the city's famous food.
7 Top Restaurants to Try Ipoh Famous Food

Sin Yuan Loong Coffeeshop: Chee Cheong Fun & White Coffee
We had chee cheong fun and Ipoh white coffee to start our day. Chee cheong fun is steamed sheets of dough made of rice which is rolled tightly and chopped into strips.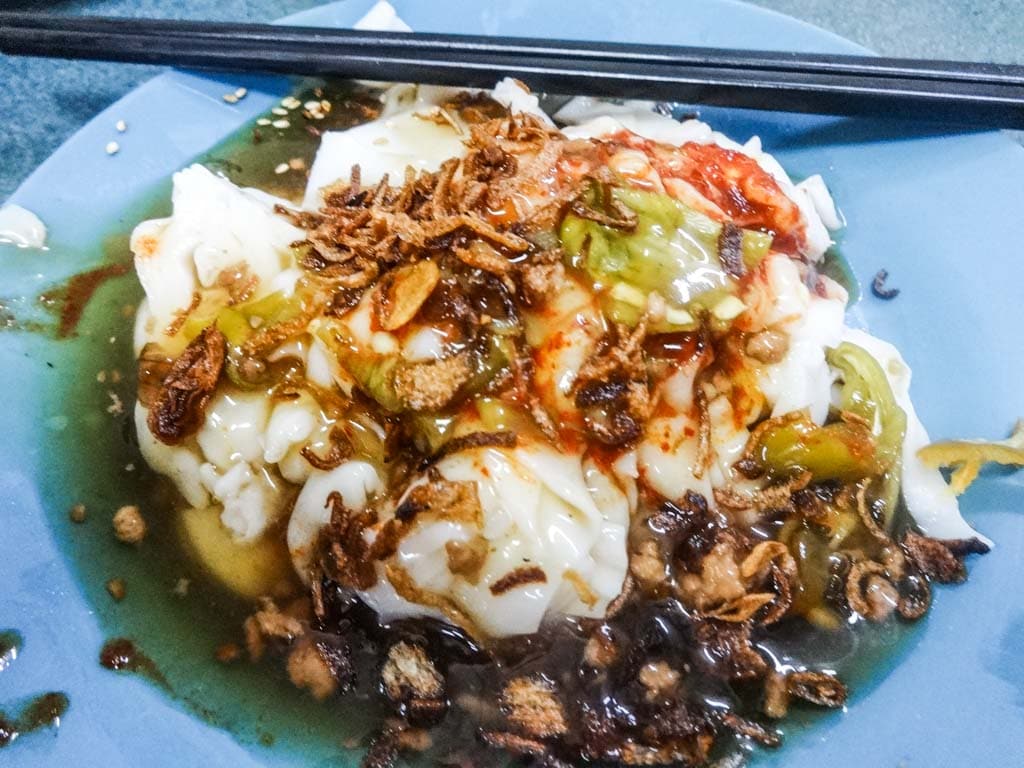 There are two factors that make a chee cheong fun tastes good. First, the texture of the rice noodle must not be too sticky, and the fried onions must be aromatic to match with the bland tasting rice noodle. This chee cheong fun that we had clearly met the requirements and it was so delicious that we could not resist but to order another plate!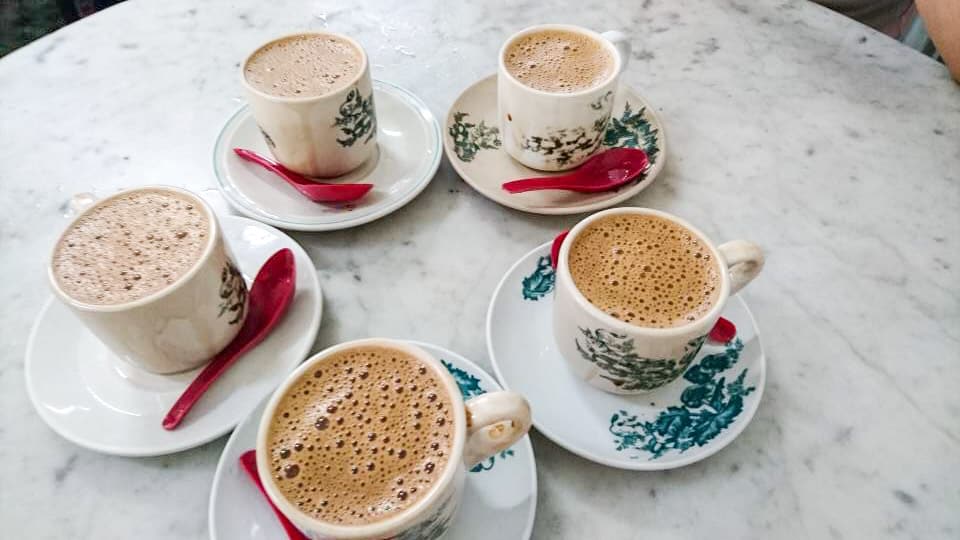 We also had white coffee, a popular coffee which originated in Ipoh. It got its name after the roasting process, in which only margarine is used without any added sugar, resulting in a less dark roast. I fell in love with this coffee though I normally prefer black coffee!
362 Heong Peng Biscuit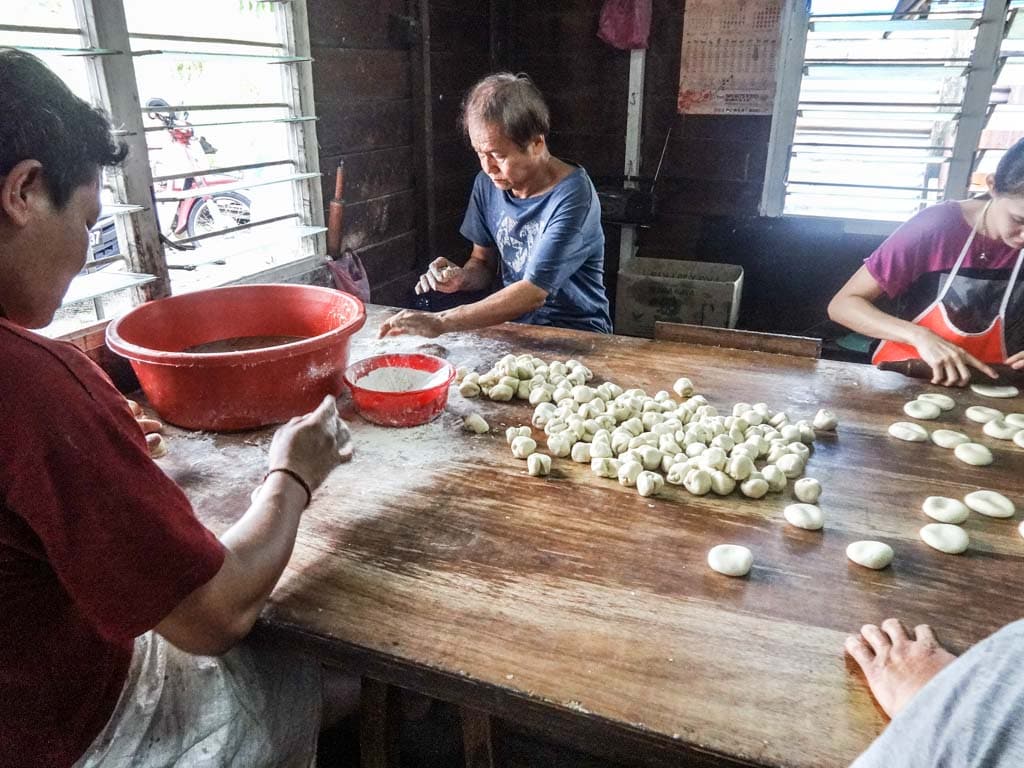 As we travelled to Gunung Rapat, we decided to look for 362 Heong Peng, a 100% handmade local biscuit with gluey maltose filling.
We were amazed by the owner's determination to keep the tradition alive by making the biscuit using a clay oven heated by coconut husks. The right amount of heat is the key to making an aromatic and crispy heongpeng. We loved it so much, and recommend this as a tasty Ipoh souvenir to bring back for the family.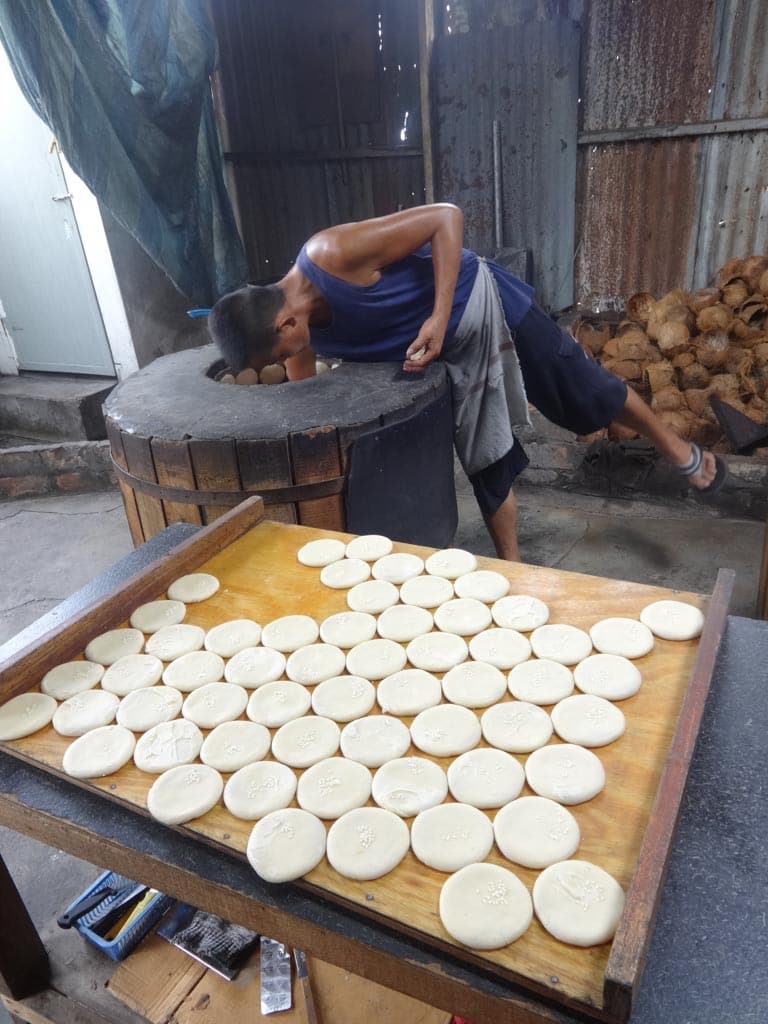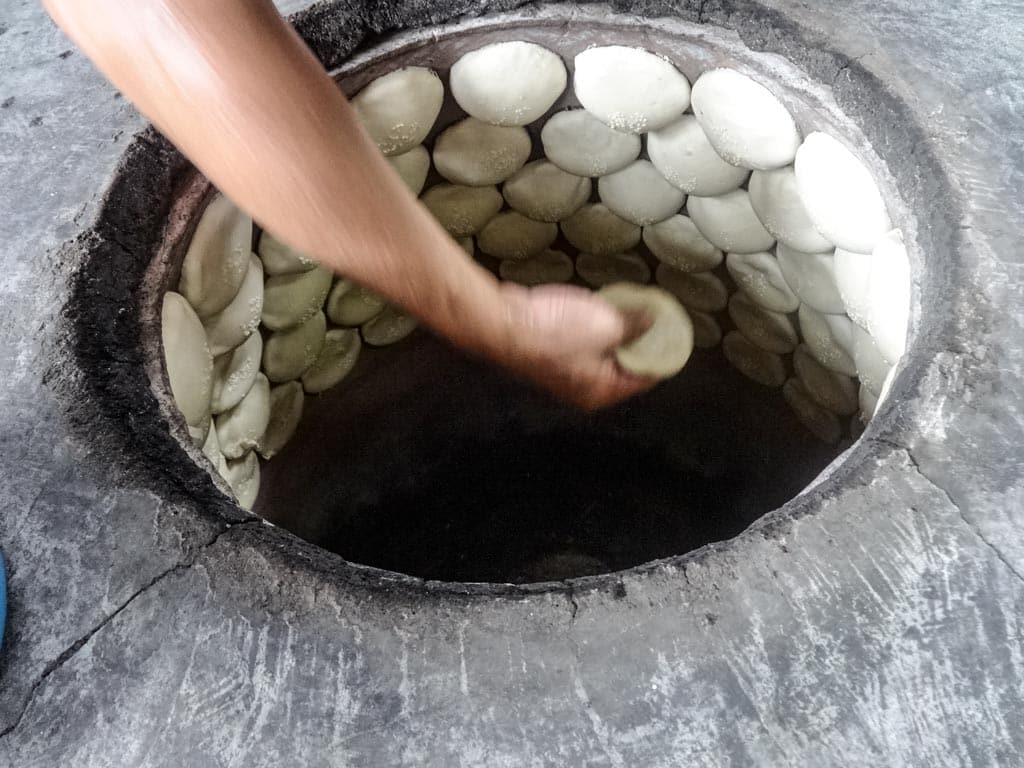 Big Tree Foot: Yong Tau Foo
For lunch, we went to the famous Big Tree Foot (大树脚) at Pasir Pinji for Yong Tau Foo. Yong Tau Foo is a Hakka cuisine where the fish paste is stuffed into various types of vegetables and deep fried.
The yong tau foo here to us is normal as we can find similar food quality in Ampang. What made the food special here is perhaps the environment. Imagine sitting under big trees while savouring a plate of freshly made yong tau foo served with creamy black sweet sauce. It is an experience that we cannot find in KL.

Funny Mountain: Tau Foo Fa
What could be better than a tau foo fa as a healthy snack during tea time? Tau foo fa is also known as soybean curd. We spotted a crowd surrounding the corner of a shop, otherwise we would have missed the famous Ipoh local tau foo fa.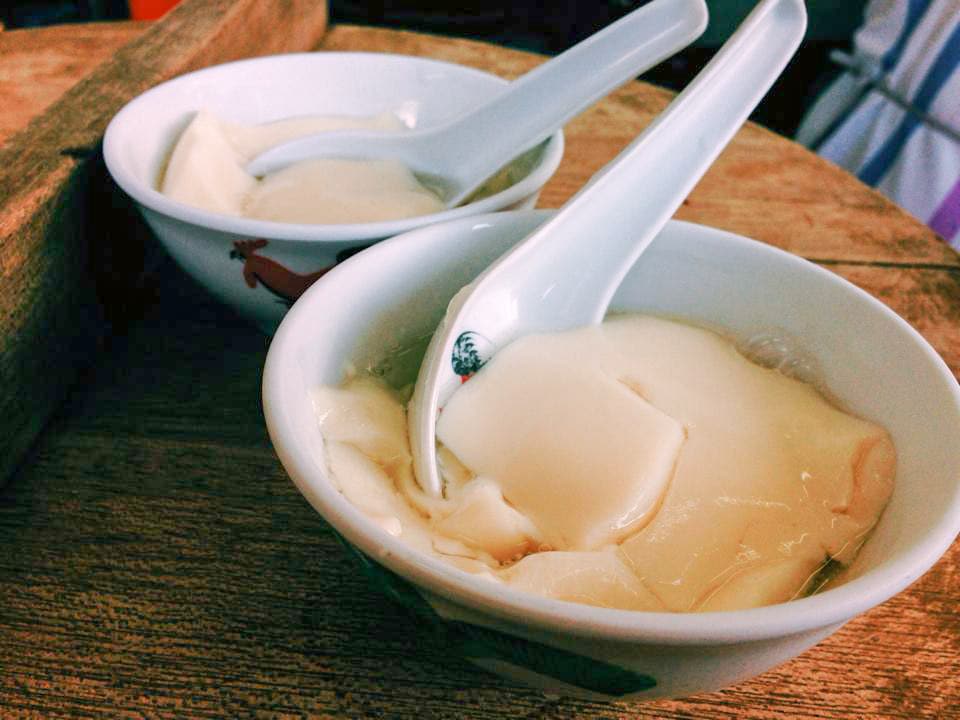 Traditionally, tau foo fa is made of soybeans that have been ground using a stone grinder after soaking for about 2.5 hours. The milk of the beans are then added with edible gypsum powder and coagulated at a certain temperature to create that soft tofu-like texture. The tau foo fa was so smooth and tasty that it made me reluctant to finish it!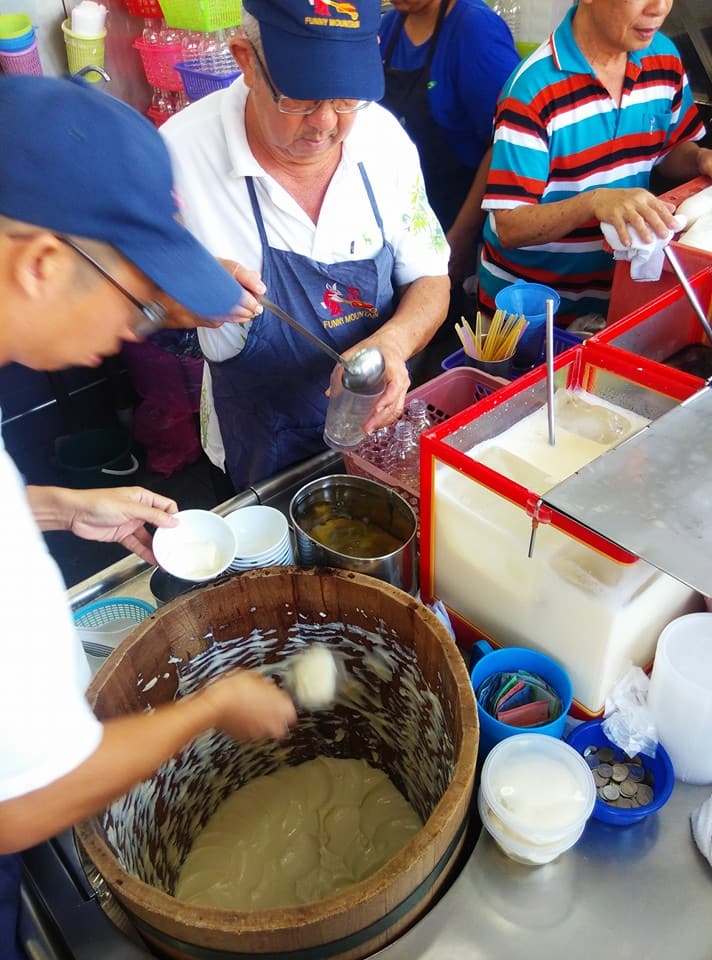 Sin Eng Heong: Kaya Kok
Now for another snack Ipoh is famous for.
Again, the long queue is the obvious indication that this a famous stall in Ipoh and well worth filling our tummy with another snack.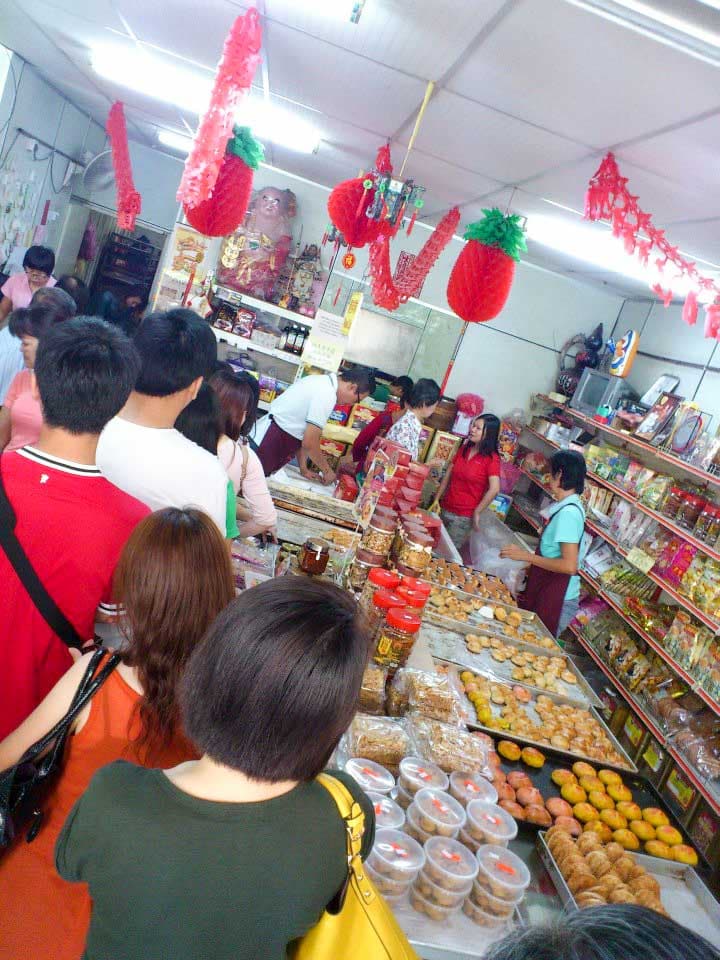 Sin Eng Heong Confectionery has been running for more than 50 years and what makes it good is its handmade pastry with kaya filling. The aromatic smell of the biscuit wafting in the air had triggered our saliva, and we couldn't wait when we saw the tray of golden brown biscuit taken out from the oven.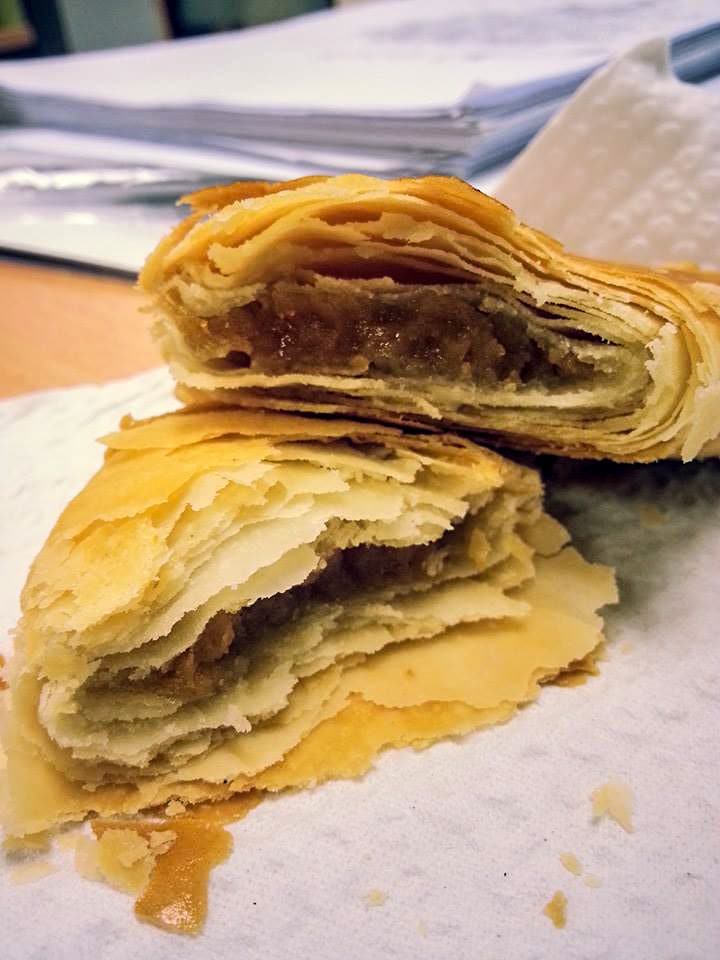 We waited for almost an hour to get it, but gobbled it down in a matter of seconds!
Restaurant Kam Wan: Dry Curry Noodle
Dry curry noodle! The absolute best food in Ipoh and a total must-try.
For dinner, we visited a food court and tried several foods at once! And in that moment, we did not give a damn about our waistline 🙂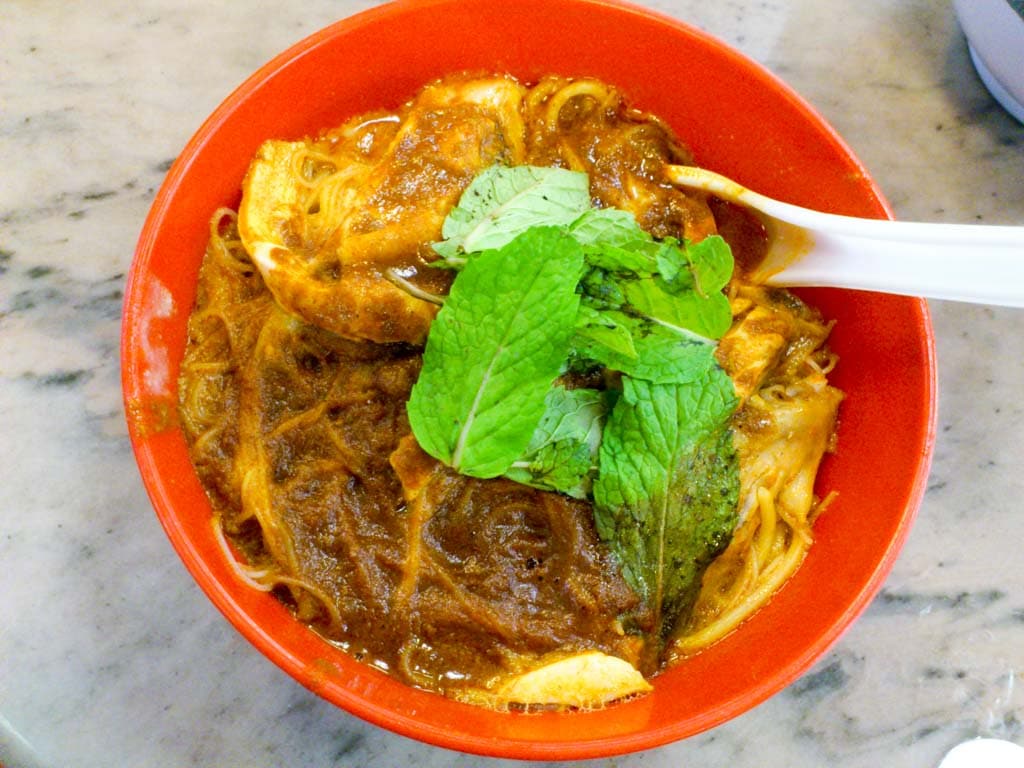 We found the dry curry noodle most irresistible as it was not typical in KL. The curry noodle was served with chicken and thick creamy gravy instead of soup-based. Hence, it is named dry curry noodle.
Nasi Ganja
I have heard about nasi ganja but not tried before. So we went for it and waited for half an hour to get our food.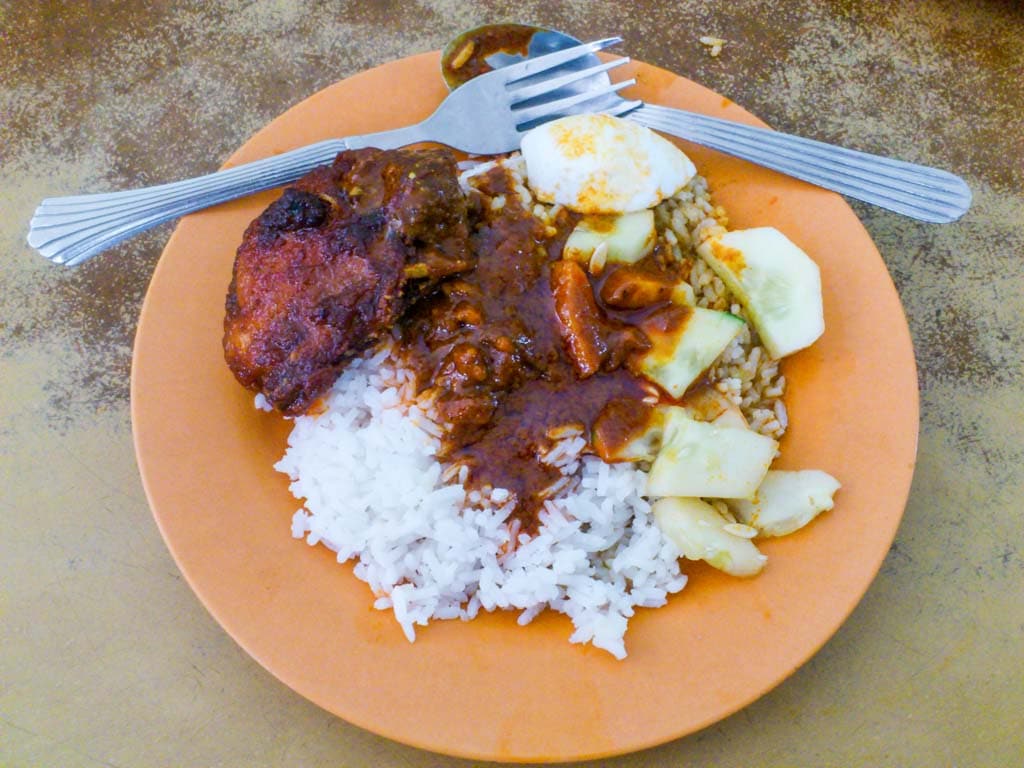 We really enjoyed the atmosphere of the restaurant where there was a mix of races sitting together to have nasi ganja prepared by the Indian owner in this Chinese restaurant. The nasi ganja which served with chicken, egg, cucumber and mixture of gravy, was really spicy. The food was delicious for me, except for the spiciness. I do not recommend if you cannot take spicy food because even Mei, a spicy food lover (always adding chili padi into any dishes) can barely take the spiciness.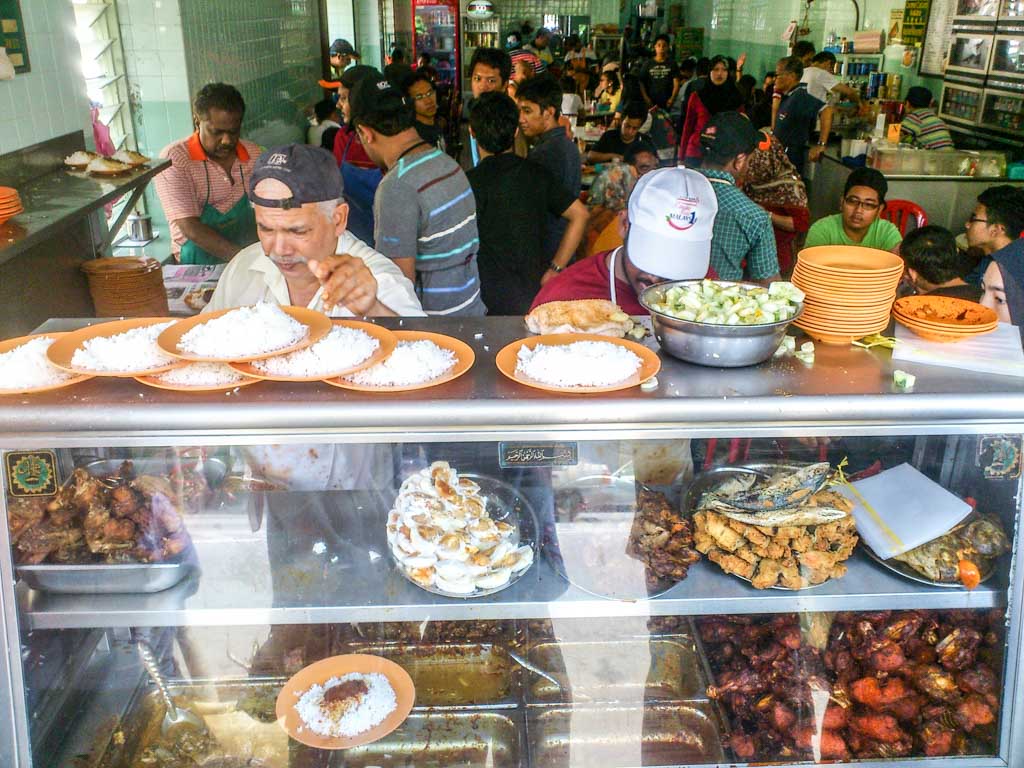 All in all, we really enjoyed this trip in Ipoh because of the people, culture, environment but most all, the food! Ipoh's famous food and restaurants really lived up to their reputation. Every food has its story, and we learned that the secret ingredient to good food is love. Almost all food operators we observed in these places have got this quality. Kudos to that passion.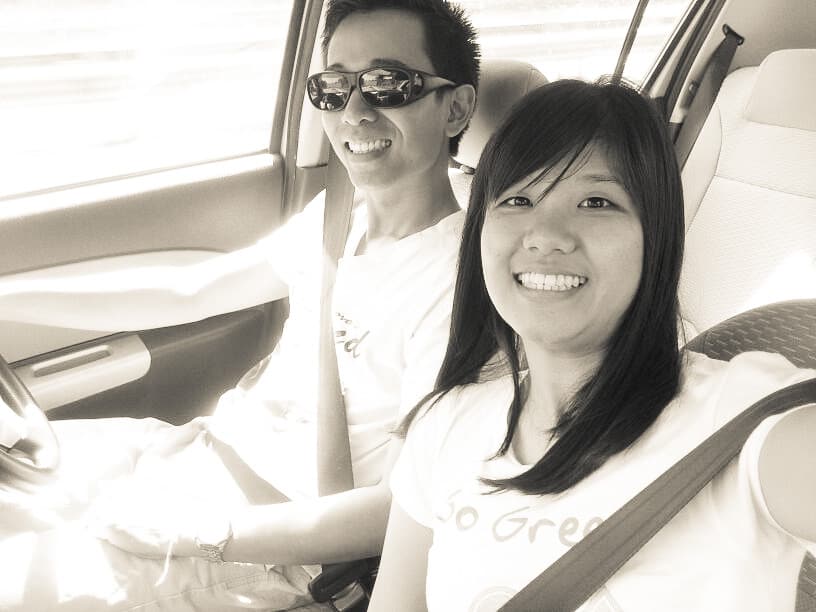 We hope our tips have given you somewhere to start your foodie trail when you visit Ipoh. Tell us how you liked the restaurants or if you know some other great places to eat in Ipoh in the comments below!
[button style='blue' url='https://www.expedia.com.my/Flights-To-Ipoh.d1618.Travel-Guide-Flights' icon='entypo-flight' fullwidth='true'] Let's Go to Ipoh! [/button]
[button style='blue' url='https://www.expedia.com.my/Ipoh-Hotels.d1618.Travel-Guide-Hotels' icon='entypo-suitcase' fullwidth='true'] Top Hotels in Ipoh[/button]