By Expedia Team, on June 2, 2015
Hong Kong Disneyland and Ocean Park – Highlights & Tips
A quick guide to Hong Kong Disneyland and Ocean Park with highlights of the best rides and tips on how to plan your family trip there.
There is something quite magical about visiting Disneyland. I should say it's magical for kids but honestly, it brings out the kid in us grown ups too! Disney amusement rides amuse me too. And who doesn't feel like a kid on a rollercoaster?
There are a few great theme parks in Asia that are great for any family holiday where the kids are included. More than Disneyland, there are even more theme parks filled with rides, popular characters, rollercoasters and all sorts of fun. Here are 2 of the top theme parks in Asia that promise magical atmosphere, a chance to meet your favourite Disney stars, and a great family trip – Hong Kong Disneyland and water theme park, Hong Kong Ocean Park.

1) Hong Kong Disneyland 
Meet Disney characters, such as Mickey Mouse, Rapunzel or Elsa. Have a go on the iconic rides and explore the exclusive lands found only in Disneyland Hong Kong: Mystic Point and Grizzly Gulch!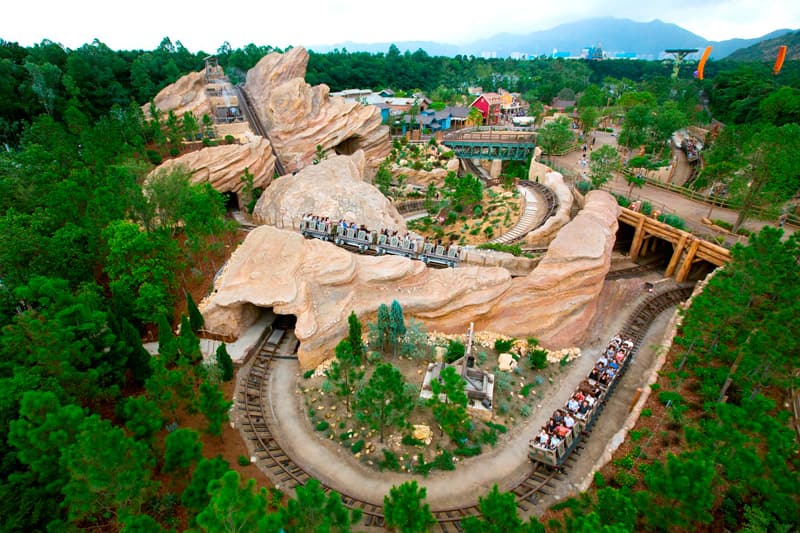 You might not be able to make it to every attraction in the park unless you are truly a master planner with complete control of the kids, so schedule ahead to catch the Flights of Fantasy parade to see all the big Disney characters together in a lively show at 330pm. Everyone gets to see their favourite princess or cowboy – no complaints!
There is now also a new night parade at HK Disneyland, where the floats are lit up and Tinkerbell gets to glow as she goes by. Enchantment factor up!
Opening Hours
10am to 9pm
Hong Kong Disneyland Ticket Prices
Standard Ticket: Adult – HK$499, Child – HK$355
2-Day Ticket: Adult – HK$680, Child – HK$480
Hong Kong Disneyland Highlights: Best Rides & Attractions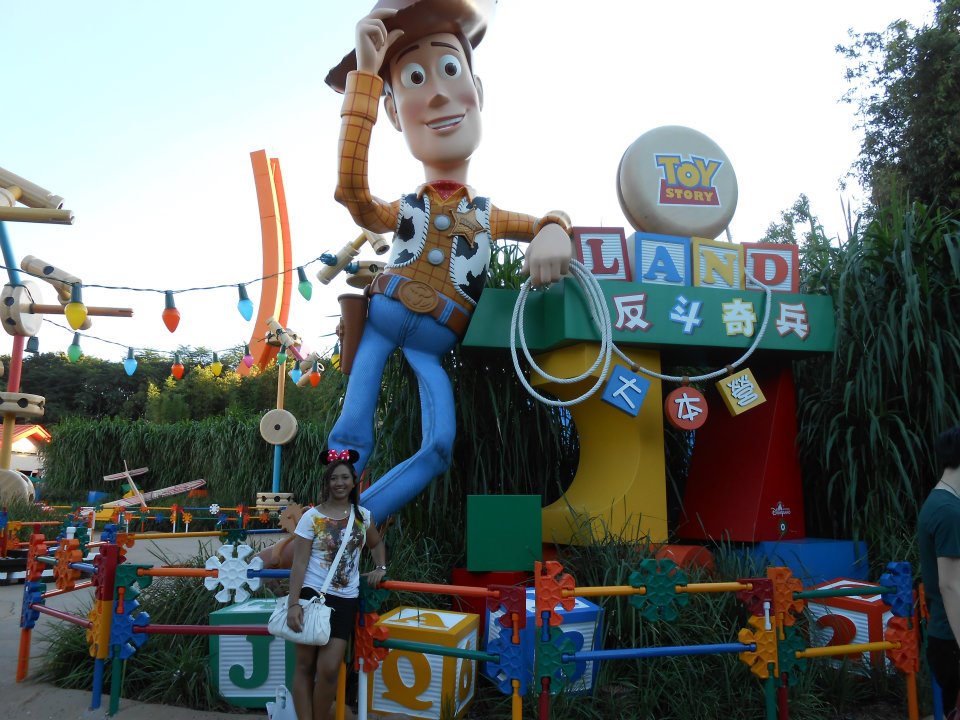 Visit Toy Story Land to explore Andy's enormous backyard. Kids will also love the Toy Soldier Parachute Drop ride, which takes you 25 metres up in the air in a six-person parachute jump vehicle before suddenly dropping to the ground. Or take a gravity-defying ride on the 27-meter U-shaped RC Racer. Sort of like a viking ride only much much higher!
If it's sweltering out during your family trip in Hong Kong, make a beeline for frozen yoghurt at Toy Story Land. It's cooling, healthy and sweet so the kids will love it. The yoghurt is served with fun little fruity bubbles that burst in your mouth. Yum!
If you're more of a Buzz fan, head to Tomorrowland to blast some enemies in the indoor interactive and uber colourful Buzz Lightyear Astro Blasters ride. Pew pew!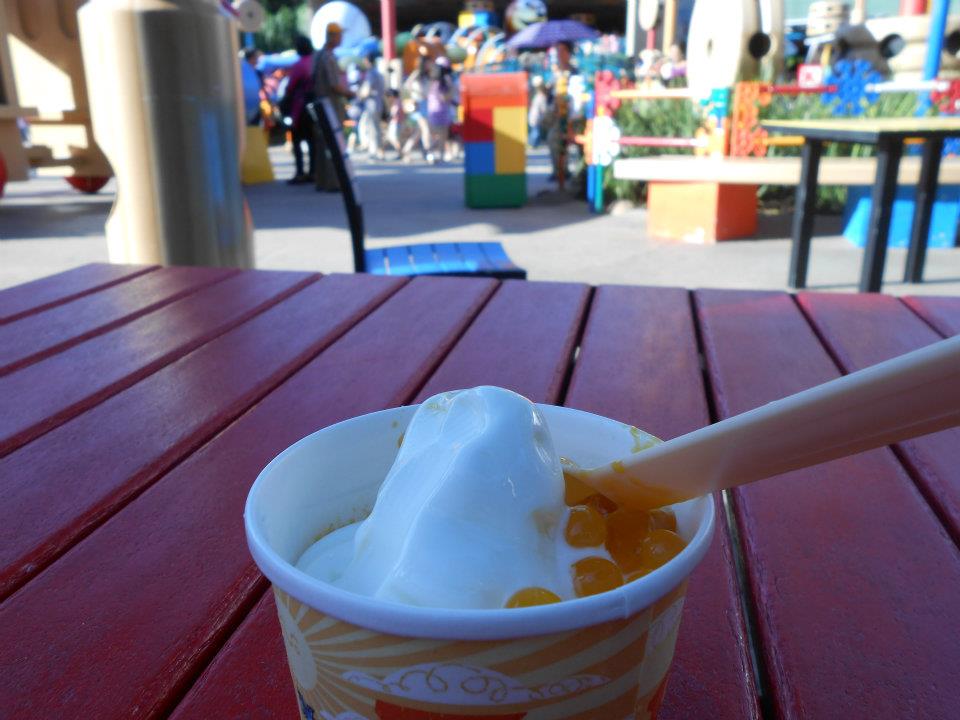 In Adventureland, watch the amazing live performance of the Festival of the Lion King where Simba, Timon and Pumba come to life in the indoor theatre. Who doesn't love Lion King right??
Of course, what's Disney without the Disney princesses amiright? Keep an eye on the programme guide so you the kids can take pictures with their favourite Disney princesses at the Meet n Greet slots. If you're lucky, you could even meet Tinkerbell in the new Pandora-sponsored Fairy Tale Forest which recreates the best Disney scenes in miniature form. There's even one where Rapunzel lifts the prince on her golden hair — and then he falls off. Hehe!
If your children sing 'Let it Go' every 5 seconds, then take the time to queue up for the very popular Mickey and the Wondrous Book musical. Elsa makes an appearance and so does snow 🙂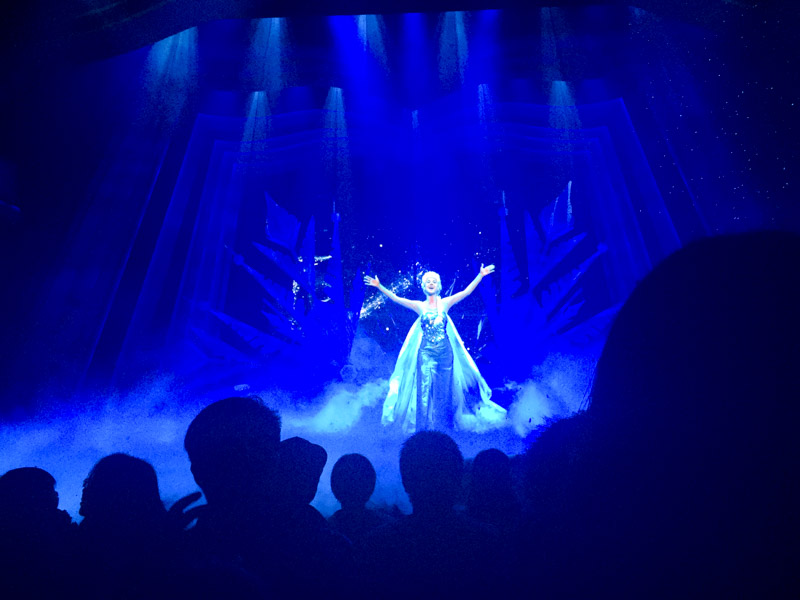 If you can keep the kids on their feet right up to the closing time, we highly recommend finding a comfortable spot early to watch the Disney in the Stars fireworks display at 9pm. Watching this myself, as a grown up, I was dazzled and felt every bit a little girl! It was pretty magical. Like watching the intro of every Disney movie I'd ever seen, come to life as the fireworks shot up over the iconic Disney castle. Loved it!
Tip: I visited HK Disneyland in 2016 to check out the new rides and attractions. I really liked Grizzly Gulch ride and Mystic Manor, although they're two very different experiences. Read more about that here in my HK Disneyland 2016 Review and Fast Pass Guide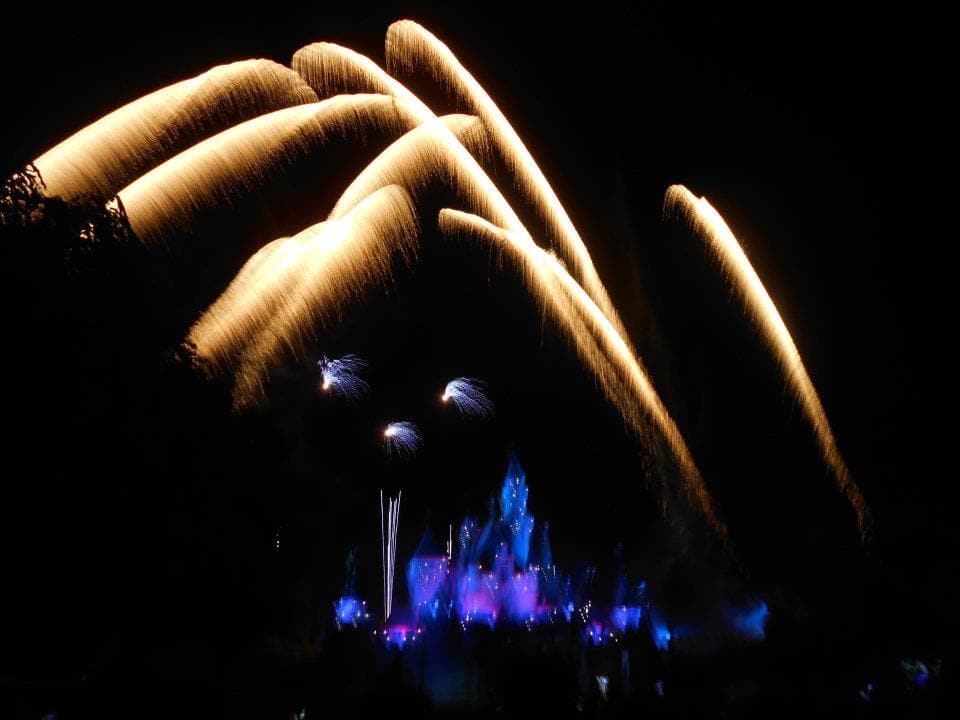 Food & Restaurants in Disneyland Hong Kong
There's plenty of magical themed options for lunch as well. Besides numerous carts, you can settle down for a nice break and hearty lunch at the Tahitian Terrace in Adventureland where they serve things with a bit more spice. Indian vegetarian food, Halal food and other South Asian food.
In Fantasyland, slurp up some delicious noodles at Clopin's Festival of Foods or dine like princes and princesses in the Royal Banquet Hall.
I personally loved the Beef Brisket there, which is a signature dish in HK. I enjoyed my first taste of Beef Brisket next to a sunlit statue of Beauty & the Beast. More and more magic. Wee~
If you're all about burgers and fries, Lucky Nugget Saloon is the way to go with American-style favourites in Grizzly Gulch. in Main Street USA, there are few more Western food options in Hong Kong Disneyland plus a bakery and vegetarian options in the Plaza Inn.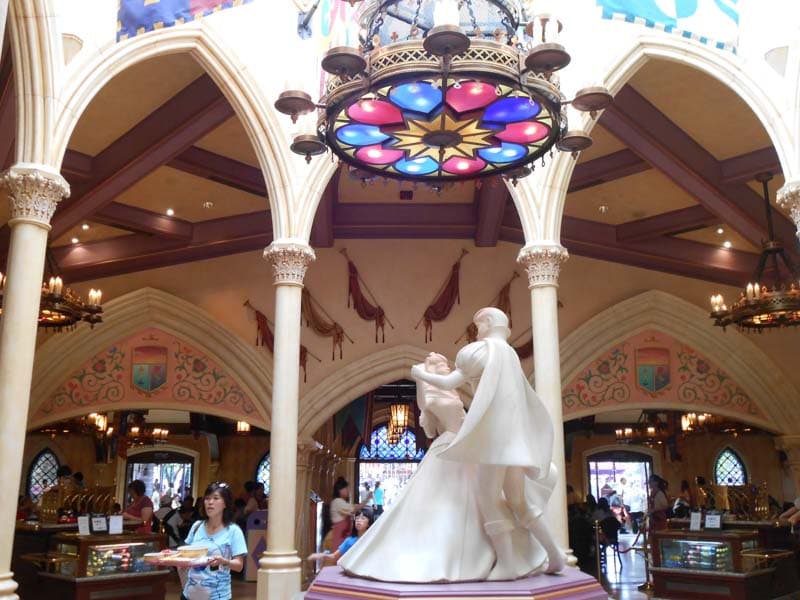 Where to Stay 
Don't break the spell – spend your night in the magical Hong Kong Disneyland hotel!
Book a stay at Hong Kong Disneyland Hotel for a real treat the kids won't forget as all the Disney magic follows right through to your room. Unique Disney touches include the Bibbidi Bobbidi Boutique, where little girls can go for princess makeovers.
Outside, there's a Mickey-themed garden maze. A fun game to play with kids is 'spot the hidden Mickey'. The classic mouse icon can be spotted in the carpet motif, in the elevator cage, along the wooden banisters, in the chandeliers…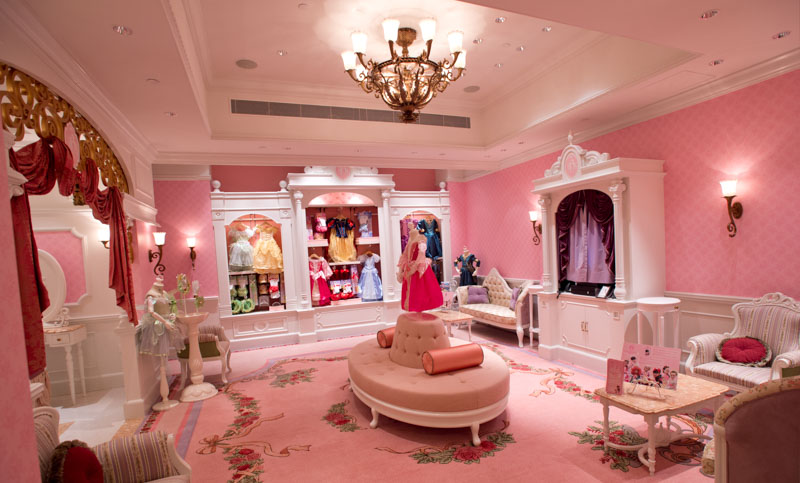 If you prefer something a little more modern, there is also the Disney's Hollywood Hotel.
Located on Lantau Island, the Hollywood-themed hotel near Hong Kong Disneyland caters to families with 3 room types that include Disney-themed amenities. Enjoy the buffet cooked up by chef Mickey Mouse, wind down the waterslide into the piano-shaped outdoor pool and slumber in the comfort of brightly-coloured Disney themed hotel rooms.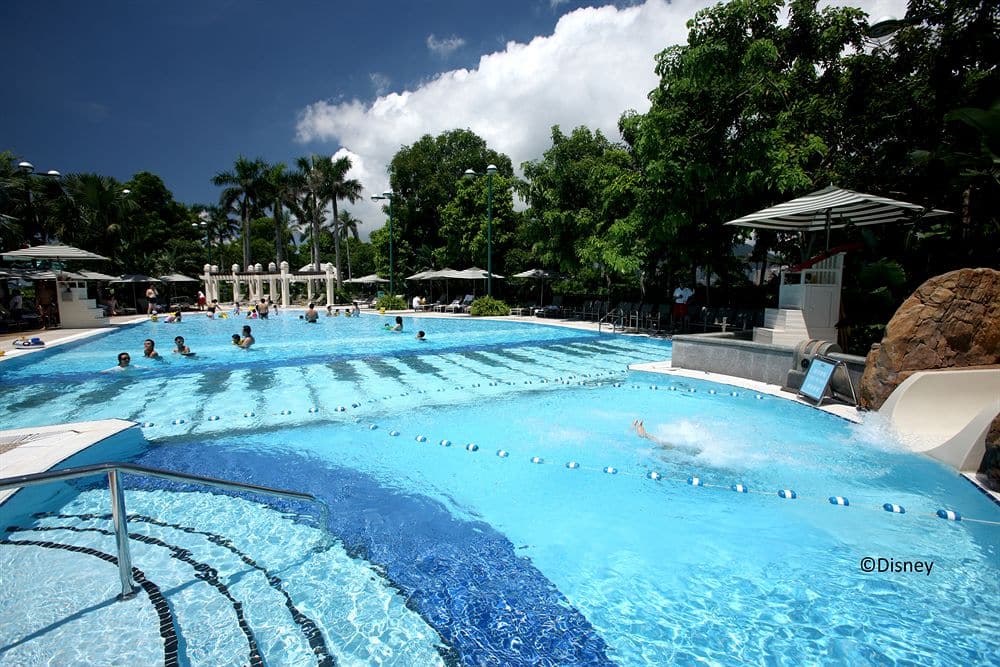 Photo: Courtesy of Disney
If you want to stay nearby but off-site, then just two kilometres away you'll find the Auberge Discovery Bay HongKong, a tranquil oceanfront hotel that comes with a full-service spa.
[button style='green' url='https://www.expedia.com.my/things-to-do/hong-kong-disneyland-park-admission-with-transfer.a251132.activity-details?srp=true&location=Hong%20Kong%20(all),%20Hong%20Kong' icon='entypo-lifebuoy' fullwidth='true']Hong Kong Disneyland Tickets Online[/button]

2) Ocean Park Hong Kong
Balancing education with entertainment, Ocean Park is an animal lover's delight. A great chance for your little ones to learn about animal conservation as well.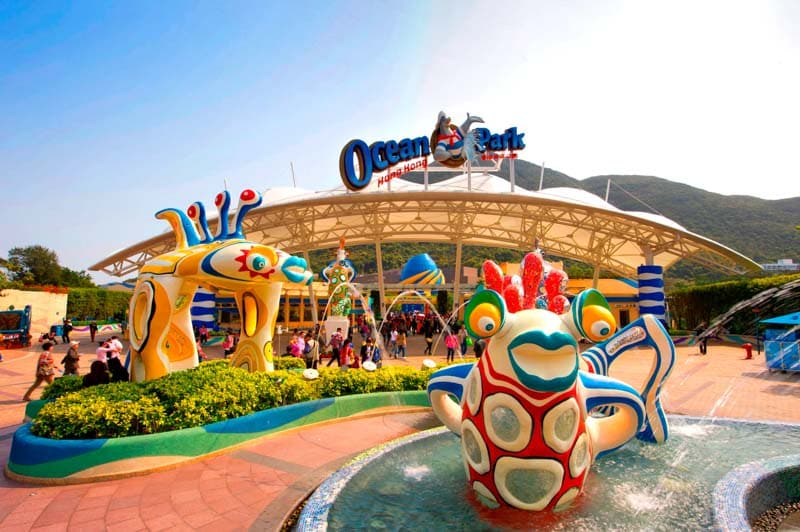 Photo: Courtesy of Hong Kong Tourism Board
Visit themed exhibits showcasing animals from around the world, including Giant Panda Adventure and Gator Marsh. Your children can take pictures with sealions and meet animals from Australia like the ever cute koalas and wallabies. If you're feeling adventurous, you can even scuba dive in the Grand Aquarium to truly get up close to manta rays and sharks!
At The Summit, there are encounters with seals, penguins, dolphins and many more animals from polar regions, rainforest habitats and the underwater marine world.

Photo: CC2.0 by Anniewongw
When you're ready for an adrenaline rush, hit the rides. Head up into the sky on the Whirly Bird or zoom down the Mine Train roller coaster. There's tons more to try – side to side, up and down, over water, round and round and some bouncy castles the kids will love.
Kids love water? Take the plunge on the Raging River log boat ride.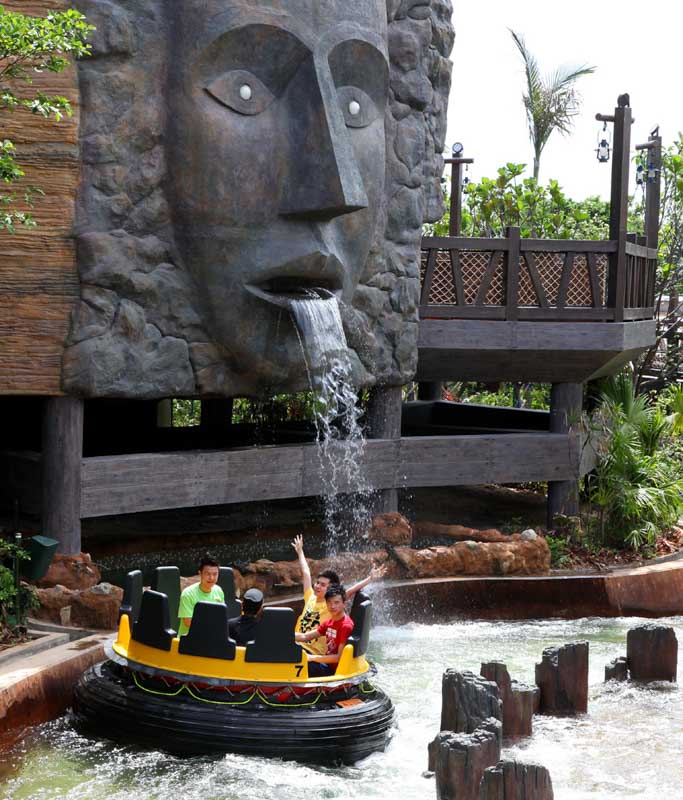 CC2.0 / Anniewongw
Ocean Park Opening Hours
Depends on weather as Hong Kong has four seasons, but generally the park is open at these times:
Weekdays: 10.30am to 7.30pm. Summit closes 6.30pm.
Weekends: 10am to 7.30pm. Summit closes 7.30pm.
Ocean Park Hong Kong Ticket Prices
Standard Ticket: Adult – HK$345, Child – HK$173
Free Admission for children under 3 yrs
Top Attractions at Ocean Park Hong Kong
Ride the cable car between the Lowland Gardens and Headland sections of the park for a positively breathtaking view. Visit your favourite animals' habitats, whether it's to see the pandas, sea jellies or even the sharks in their aquarium. Don't forget the rides!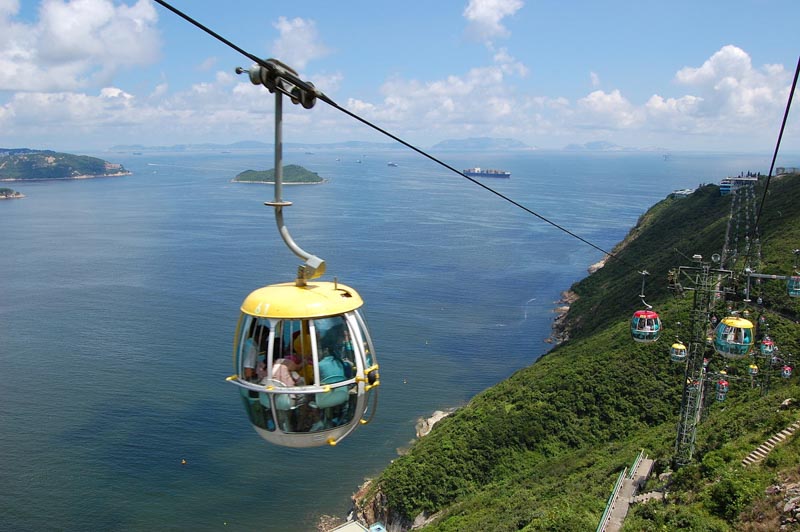 Photo: Courtesy of Hong Kong Tourism Board
There are several shows to watch as well, such as the Emperors of the Sky bird show, Ocean Wonders about marine animals, and Bamboo Jam featuring an acrobatic show about endangered bamboo forest animals including the giant panda, snow leopard and tigers. Check the website for details on show timings and feeding schedules.
Where to Stay near Ocean Park 
Wind down in luxury at the end of an amazing day just over a kilometre from Ocean Park at lifestyle boutique hotel Ovolo or the stylish L'hotel.
[button style='blue' url='https://www.expedia.com.sg/Ocean-Park-Hotels.0-l501198-0.Travel-Guide-Filter-Hotels' icon='entypo-suitcase' fullwidth='true'] View room rates of Hotels near Ocean Park Hong Kong[/button]