By Expedia Team, on August 22, 2017
What to do in Sapporo Beyond the Top Attractions
All you intrepid travellers on the lookout for hip cities with a vibrant culture, local shopping and indie cafes and restaurants to unearth, it's time to add Sapporo to your bucket list. The capital city of Hokkaido exudes a cool, understated vibe that belies a wealth of hidden finds, which is sure to charm even the most travel-weary hipster.
What to do in Sapporo: Food, Glorious Food

Upon arriving in Sapporo, it is imperative to seek out a caffeine perk-me-up. Luckily, the slow coffee movement is alive and well in the city, with just about every local joint taking exceptional pride in their brew. It is only here in Sapporo that one can walk into a random train station cafe – as a rule of thumb, pick the dimmest, grungiest looking cafe you can find – and end up lingering for an hour to savour the thick, strong brew and soak in the genteel atmosphere of customers perusing the newspapers or having a quiet chat.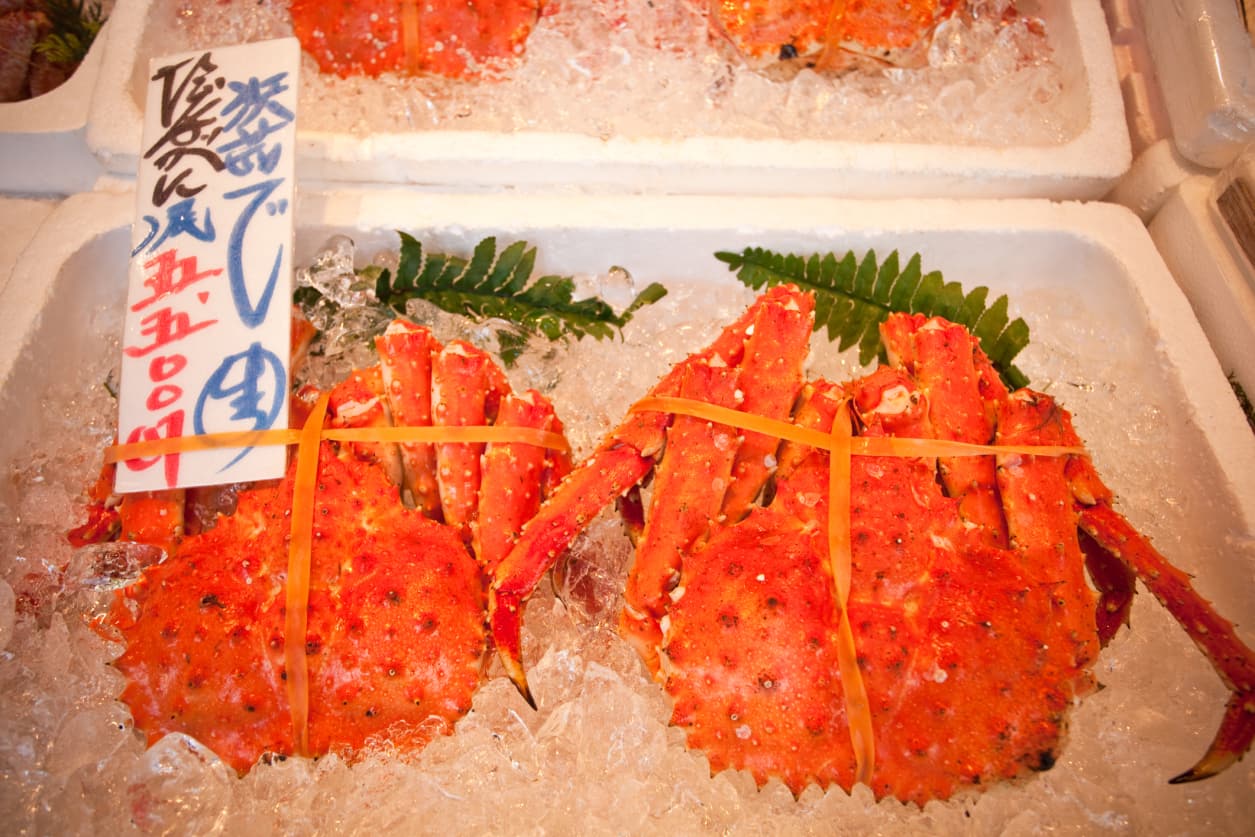 Chilled crabs at Nijo Market
Hokkaido Cafes
I fell hopelessly in love with Kotobuki Coffee, a tiny java joint across the road from the bustling Nijo Market. The barista barely spoke a word of English, but that just added to the slightly disorienting appeal of any trip to Japan. He did, however, speak the language of coffee eloquently by offering a well-curated menu of single origin and specialty beans. Every drink order is hand-measured and brewed with love. He refused to serve me my drink until it had cooled to an appropriate temperature. If artisanal craftsmanship and honest to goodness, authentic java is your thing, you may want to move into this cafe.
Nijo Market
Speaking of authenticity, one of the best ways to eat as the locals do, is to make a stopover at the aforementioned Nijo Market (1 Chome Minami 3 Johigashi, Chuo Ward), which is famed for its fresh seasonal catch, such as sea urchin (uni) in the winter and crabs (kani) in the summer.
Drop by one of the food stalls within the market for a freshly prepped seafood rice bowl, or if the weather permits, get a takeaway bento for a picnic in the park. Gung-ho travellers, keep a lookout for a small stall selling freshly made noodles. The slightly grumpy stall owner won't sell the noodles to tourists unless you intend to consume them within the next few days, but I was allowed to buy a bottle of her flavourful, smoky homemade dashi – a Japanese soup concentrate made of kelp and bonito fish – as a souvenir. Score!
 What to do in Sapporo: Shopping!

This city is also a shopper's paradise, but with a difference. The denizens of Sapporo are an individual lot when it comes to self-expression and it shows in the shopping options available in Sapporo – ranging from mainstream department stores, mass brands and smaller, independent shops and boutiques.
Be sure to spend time at the historic Tanukikoji, a 900-metre long shopping arcade, which is home to an eclectic selection of shops, beer halls, hotels and even an antique marionette clock, as well as a shrine.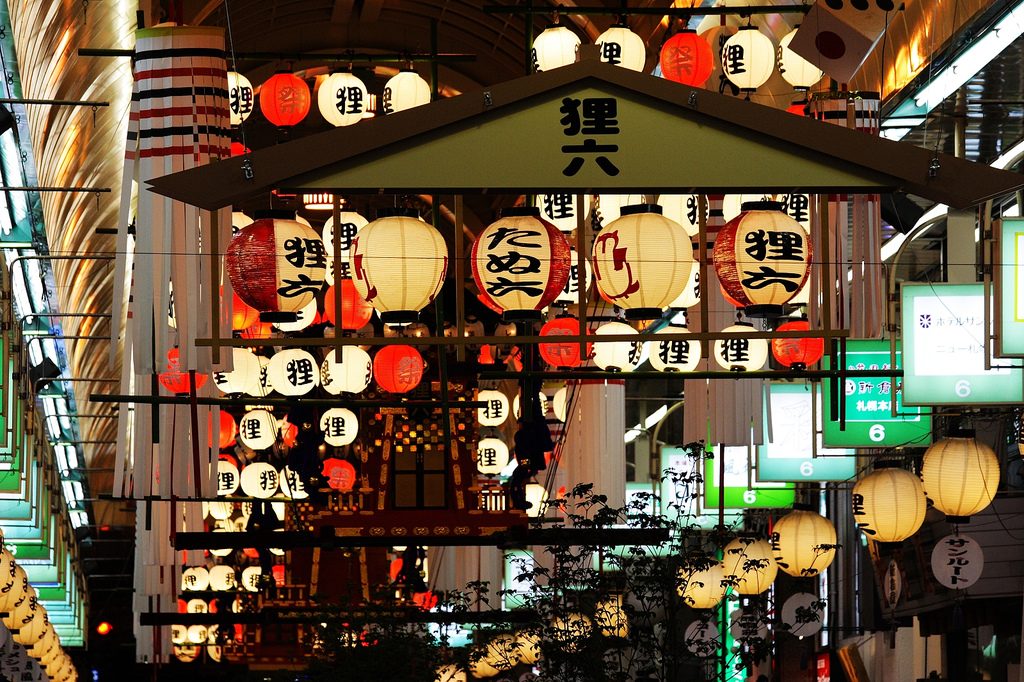 CC 2.0 / James.Kirk
Vintage Shopping
Fashionistas, do check out the various vintage and preloved fashion stores along this street for some fantastic, well-priced finds. If you're visiting between mid-July to August, there is also the annual Tanuki Festival, with many shops offering discounts and a general atmosphere of good cheer and congeniality to enjoy.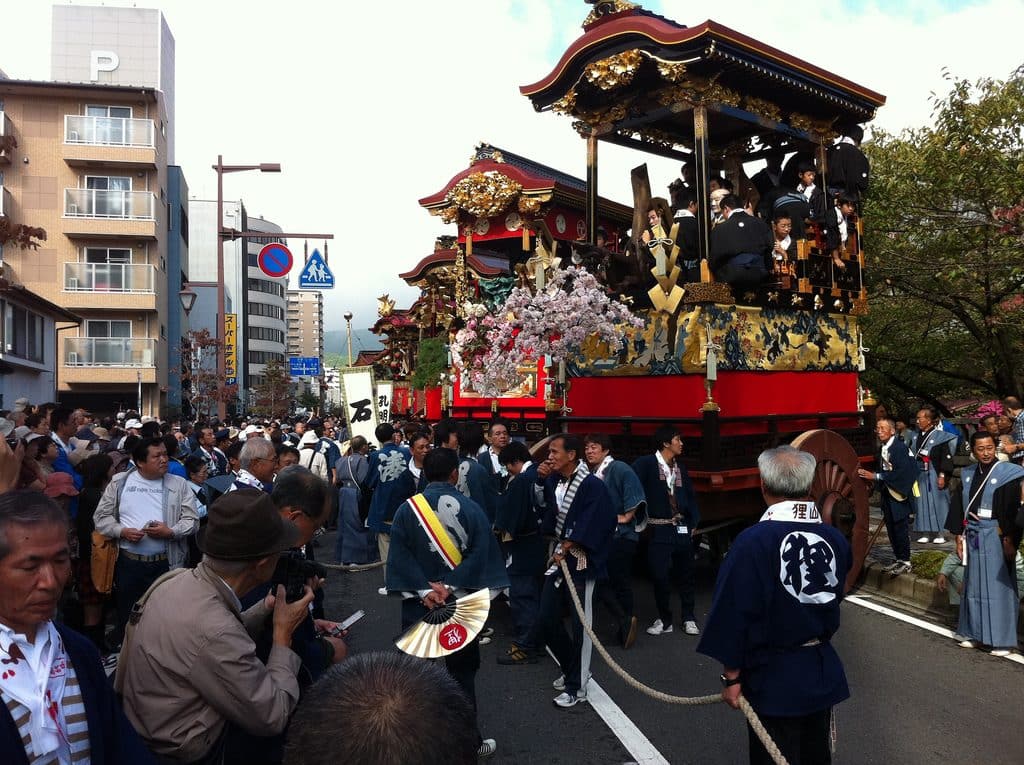 CC 2.0 / Travis Sanders
Siren Call of the Shopping Gods
For one-of-a-kind finds, check out the artsy Space 1-15, an old apartment block that has been converted into a retail space for independent designers and craftspeople. Just like any hipster hangout worth its salt, this unassuming block located a short bus ride from the city centre is a little difficult to spot, but once I found it, I felt like I had uncovered a hidden treasure that only those in-the-know have access to.
With more than 20 retailers offering a diverse array of wares, from clothing made with kimono fabrics to handcrafted jewellery and understated ceramics, I could not help but submit to the siren call of the shopping gods.
What to do in Sapporo:  Fee Fi Fo Fun
In between all that shopping and eating, recharge with a breath of fresh air at Sapporo's Odori Park.
This green lung in the city centre is a popular hangout among the city's youth, especially in the summer. The park hosts the Sapporo Summer Festival from 22 July to 20 August, featuring Japan's largest beer garden with more than 13,000 seats and plenty of events, including traditional North Sea Bon Festival Dance performances and bazaars.
 Odori Park | Credit: Japan National Tourism Organization
Music in Sapporo
For some alternative entertainment, head to block three of Odori Park, where many of the city's hip-hoppers congregate to show off their grooves. These guys could give Jagger a run for his money, so head on over to get schooled in some of the best freestyle hip-hop R&B smooth moves.
Drinks in Sapporo
For a grand end to a Sapporo sojourn, I headed to one of the city's most enduring institutions, the Sapporo Beer Garden. You will have to jostle for space with many other diners, but the promise of a traditional Genghis Khan-style mutton barbecue buffet set in a historic Meiji era government building makes it sufficiently cool in my book. My best advice: arrive hungry and be prepared to smell like a Mongolian warlord after a bacchanalian feast by the time your meal is over. Now that's as authentic an experience as it gets!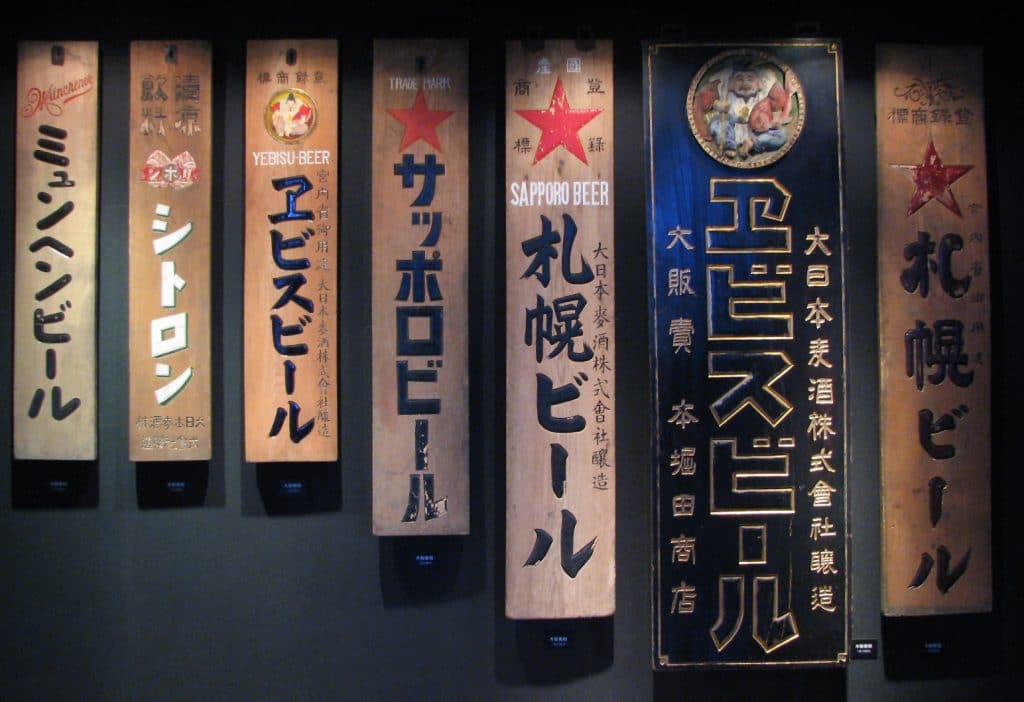 Vintage ads in Sapporo Beer Museum
Practical Tips for a Trip to Sapporo
[tabs]
[tab title="Best Time to Visit Hokkaido" icon="entypo-light-up"]In general, the weather in Hokkaido is cooler compared to the rest of Japan, with less humid summers, Siberian winters and lots of snowfall. Expect sub-zero temperatures and blizzards from December to early March before it gets warmer from late May to September. To enjoy the city at its best, time your trip during the Sapporo Snow Festival in February, or the Sapporo Summer Festival from July to August.[/tab]
[tab title="Where to Stay" icon="entypo-suitcase"]Sapporo has a wide variety of hotel options, ranging from the high end Sapporo Grand Hotel to the mid-range Hotel Sunroute New Sapporo.
[button style='blue' url='https://www.expedia.com.sg/Sapporo-Hotels.d6054145.Travel-Guide-Hotels' icon='entypo-suitcase' fullwidth='true']Hotels in Sapporo[/button] [/tab]
[tab title="Getting There" icon="entypo-address"] Flights to Hokkaido:  Singapore Airlines, Japan Airlines and All Nippon Airways fly to Sapporo's New Chitose Airport (CTS), with one stopover in Tokyo's Narita (NRT) or Haneda (HND) airports. [/tab]
Feature Image: Sapporo Beer Garden. Credit: Japan National Tourism Organization