Overview of KSL Hotel & Resort
Choose dates to view prices
Premier Room, 1 King Bed (B )

Photos of Premier Room, 1 King Bed (B )

3.9/5 guest room rating

Room amenities

26 sq m

City view

Sleeps 2

1 King Bed

More details

Room information

Bed details

Sleeps

Max people: 2Max adults: 2Max children: 1

Room details

1 King Bed

26 square metres m2 room with city views

Internet – Free WiFi

Entertainment – LCD TV with cable channels

Food & Drink – Fridge, coffee/tea maker, electric kettle and room service

Bathroom – Partially open bathroom, shower, bathrobes and free toiletries

Practical – Iron/ironing board, desk and phone

Comfort – Climate-controlled air conditioning and daily housekeeping

Accessibility – Wheelchair accessible and grab bar near toilet

Need to know – No cots (infant beds) available, bed sheets not available

Non-Smoking

Premier 3 Bedrooms with Private Pool B (Check in at D'Esplanade Residence)

Photos of Premier 3 Bedrooms with Private Pool B (Check in at D'Esplanade Residence)

Room amenities

177 sq m

Sleeps 7

3 Queen Beds and 1 Single Bed

More details

Room information

Bed details

Sleeps

Max people: 7Max adults: 7Max children: 5

Room details

3 Queen Beds and 1 Single Bed

177 square metres m2 room with pool views

Layout – 3 bedrooms

Relax - Private pool

Internet – Free WiFi

Entertainment – LCD TV with cable channels

Food & Drink – Fridge, coffee/tea maker, room service and free bottled water

Bathroom – Partially open bathroom, shower, free toiletries and a hairdryer

Practical – Desk, phone and safe

Comfort – Climate-controlled air conditioning

Accessibility – Wheelchair accessible and grab bar near toilet

Need to know – Limited housekeeping, no cots (infant beds) available, bed sheets not available

Smoking And Non-Smoking

Premier Room (Deluxe King - Standing Shower)

Photos of Premier Room (Deluxe King - Standing Shower)

Room amenities

26 sq m

Sleeps 2

1 King Bed

More details

Room information

Bed details

Sleeps

Max people: 2Max adults: 2Max children: 1

Room details

1 King Bed

26 square metres m2

Internet – Free WiFi

Entertainment – LCD TV with cable channels

Food & Drink – Fridge, coffee/tea maker, electric kettle and room service

Bathroom – Partially open bathroom, shower, bathrobes and free toiletries

Practical – Desk, phone and safe

Comfort – Climate-controlled air conditioning and daily housekeeping

Accessibility – Wheelchair accessible and grab bar near toilet

Need to know – No cots (infant beds) available, bed sheets not available

Non-Smoking

Executive 3 Bedroom With Private Pool B

Photos of Executive 3 Bedroom With Private Pool B

Room amenities

120 sq m

City view

Sleeps 5

1 King Bed and 2 Queen Beds

More details

Room information

Bed details

Sleeps

Max people: 5Max adults: 5Max children: 4

Room details

1 King Bed and 2 Queen Beds

120 square metres m2 room with city and pool views

Layout – 3 bedrooms

Relax - Private pool

Internet – Free WiFi

Entertainment – LCD TV

Food & Drink – Fridge, coffee/tea maker, room service and free bottled water

Bathroom – Partially open bathroom, shower, free toiletries and a bidet

Practical – Safe

Comfort – Climate-controlled air conditioning

Accessibility – Wheelchair accessible and grab bar near toilet

Need to know – No cots (infant beds) available, bed sheets not available

Non-Smoking

Executive Room

Room amenities

52 sq m

City view

Sleeps 2

1 King Bed

More details

Room information

Bed details

Sleeps

Max people: 2Max adults: 2Max children: 1

Room details

1 King Bed

52 square metres m2 room with city and pool views

Layout – Separate dining area

Relax - Private hot tub

Internet – Free WiFi

Entertainment – LCD TV with cable channels

Food & Drink – Fridge, coffee/tea maker, electric kettle and room service

Bathroom – Partially open bathroom, shower, free toiletries and a hairdryer

Practical – Iron/ironing board, desk and phone

Comfort – Climate-controlled air conditioning and daily housekeeping

Accessibility – Wheelchair accessible and grab bar near toilet

Need to know – No cots (infant beds) available, bed sheets not available

Non-Smoking

Superior Room, 1 King Bed

Photos of Superior Room, 1 King Bed

4.2/5 guest room rating

Room amenities

26 sq m

Sleeps 2

1 King Bed

More details

Room information

Bed details

Sleeps

Max people: 2Max adults: 2Max children: 1

Room details

1 King Bed

26 square metres m2 room with pool views

Internet – Free WiFi

Entertainment – LCD TV with cable channels

Food & Drink – Fridge, coffee/tea maker, electric kettle and room service

Bathroom – Partially open bathroom, shower, free toiletries and a hairdryer

Practical – Desk, phone and safe

Comfort – Climate-controlled air conditioning and daily housekeeping

Accessibility – Wheelchair accessible and grab bar near toilet

Need to know – No cots (infant beds) available, bed sheets not available

Smoking And Non-Smoking

Deluxe Room (Queen)

Photos of Deluxe Room (Queen)

Room amenities

26 sq m

City view

Sleeps 2

1 Queen Bed

More details

Room information

Bed details

Sleeps

Max people: 2Max adults: 2Max children: 1

Room details

1 Queen Bed

26 square metres m2 room with city views

Internet – Free WiFi

Entertainment – LCD TV with cable channels

Food & Drink – Fridge, coffee/tea maker, electric kettle and room service

Bathroom – Partially open bathroom, shower, bathrobes and free toiletries

Practical – Desk, phone and safe

Comfort – Climate-controlled air conditioning and daily housekeeping

Accessibility – Wheelchair accessible and grab bar near toilet

Need to know – No cots (infant beds) available, bed sheets not available

Smoking And Non-Smoking

Executive Penthouse, Multiple Beds (A)

Photos of Executive Penthouse, Multiple Beds (A)

Room amenities

270 sq m

Sleeps 7

1 King Bed and 2 Queen Beds

More details

Room information

Bed details

Sleeps

Max people: 7Max adults: 7Max children: 5

Room details

1 King Bed and 2 Queen Beds

270 square metres m2

Layout – 4 bedrooms, living room and dining area

Internet – Free WiFi

Entertainment – LCD TV with cable channels

Food & Drink – Kitchenette with full-sized fridge/freezer, cookware/dishes/utensils and coffee/tea maker

Bathroom – Partially open bathroom, shower, free toiletries and a hairdryer

Practical – Desk, phone and safe

Comfort – Climate-controlled air conditioning

Accessibility – Wheelchair accessible and grab bar near toilet

Need to know – Limited housekeeping, no cots (infant beds) available, bed sheets not available

Smoking And Non-Smoking

Honeymoon Room

Room amenities

78 sq m

City view

Sleeps 2

1 King Bed

More details

Room information

Bed details

Sleeps

Max people: 2Max adults: 2Max children: 1

Room details

1 King Bed

78 square metres m2 room with city and pool views

Layout – Separate dining area

Relax - Private hot tub

Internet – Free WiFi

Entertainment – LCD TV with cable channels

Food & Drink – Kitchenette with fridge, cookware/dishes/utensils, coffee/tea maker and electric kettle

Bathroom – Partially open bathroom, shower, free toiletries and a hairdryer

Practical – Desk, phone and safe

Comfort – Climate-controlled air conditioning and daily housekeeping

Accessibility – Wheelchair accessible and grab bar near toilet

Need to know – No cots (infant beds) available, bed sheets not available

Non-Smoking

Executive Double Room

Photos of Executive Double Room

Room amenities

52 sq m

Sleeps 2

1 King Bed

More details

Room information

Bed details

Sleeps

Max people: 2Max adults: 2Max children: 1

Room details

1 King Bed

52 square metres m2

Internet – Free WiFi

Entertainment – LCD TV with cable channels

Food & Drink – Fridge, coffee/tea maker, electric kettle and room service

Bathroom – Partially open bathroom, shower, free toiletries and a hairdryer

Practical – Desk, phone and safe

Comfort – Climate-controlled air conditioning

Accessibility – Wheelchair accessible and grab bar near toilet

Need to know – No cots (infant beds) available, bed sheets not available

Non-Smoking

Executive 3 Bedroom With Private Pool A

Photos of Executive 3 Bedroom With Private Pool A

Room amenities

120 sq m

City view

Sleeps 5

1 King Bed and 2 Queen Beds

More details

Room information

Bed details

Sleeps

Max people: 5Max adults: 5Max children: 4

Room details

1 King Bed and 2 Queen Beds

120 square metres m2 room with city and pool views

Layout – 3 bedrooms

Relax - Private pool

Internet – Free WiFi

Entertainment – LCD TV

Food & Drink – Fridge, coffee/tea maker, room service and free bottled water

Bathroom – Partially open bathroom, shower, free toiletries and a bidet

Practical – Safe

Comfort – Climate-controlled air conditioning

Accessibility – Wheelchair accessible and grab bar near toilet

Need to know – No cots (infant beds) available, bed sheets not available

Non-Smoking

Honeymoon Suite (Round Bed)

Photos of Honeymoon Suite (Round Bed)

Room amenities

65 sq m

Sleeps 2

1 Double Bed

More details

Room information

Bed details

Sleeps

Max people: 2Max adults: 2Max children: 1

Room details

1 Double Bed

65 square metres m2

Layout – Bedroom and living room

Internet – Free WiFi

Entertainment – LCD TV

Food & Drink – Fridge, coffee/tea maker, room service and free bottled water

Bathroom – Partially open bathroom, shower, free toiletries and a bidet

Practical – Safe

Comfort – Climate-controlled air conditioning

Accessibility – Wheelchair accessible and grab bar near toilet

Need to know – No cots (infant beds) available, bed sheets not available

Non-Smoking

Executive Duplex

Photos of Executive Duplex

Room amenities

270 sq m

Sleeps 9

3 King Beds and 3 Single Beds

More details

Room information

Bed details

Sleeps

Max people: 9Max adults: 9Max children: 8

Room details

3 King Beds and 3 Single Beds

270 square metres m2

Internet – Free WiFi

Entertainment – LCD TV

Food & Drink – Coffee/tea maker, room service and free bottled water

Bathroom – Partially open bathroom, shower, free toiletries and a bidet

Practical – Safe

Comfort – Climate-controlled air conditioning

Accessibility – Wheelchair accessible and grab bar near toilet

Need to know – No cots (infant beds) available, bed sheets not available

Non-Smoking

Superior Twin Room

Photos of Superior Twin Room

4.2/5 guest room rating

Room amenities

26 sq m

Sleeps 2

2 Single Beds

More details

Room information

Bed details

Sleeps

Max people: 2Max adults: 2Max children: 1

Room details

2 Single Beds

26 square metres m2 room with pool views

Internet – Free WiFi

Entertainment – LCD TV with premium channels

Food & Drink – Fridge, coffee/tea maker, electric kettle and room service

Bathroom – Partially open bathroom, shower, free toiletries and a hairdryer

Practical – Desk, phone and safe

Comfort – Climate-controlled air conditioning and daily housekeeping

Accessibility – Wheelchair accessible and grab bar near toilet

Need to know – No cots (infant beds) available, bed sheets not available

Smoking And Non-Smoking

Superior Triple Room

Photos of Superior Triple Room

4/5 guest room rating

Room amenities

26 sq m

City view

Sleeps 3

1 Queen Bed and 1 Single Bed

More details

Room information

Bed details

Sleeps

Max people: 3Max adults: 3Max children: 2

Room details

1 Queen Bed and 1 Single Bed

26 square metres m2 room with city and pool views

Internet – Free WiFi

Entertainment – LCD TV with cable channels

Food & Drink – Fridge, coffee/tea maker, electric kettle and room service

Bathroom – Partially open bathroom, shower, free toiletries and a hairdryer

Practical – Desk, phone and safe

Comfort – Climate-controlled air conditioning and daily housekeeping

Accessibility – Wheelchair accessible and grab bar near toilet

Need to know – No cots (infant beds) available, bed sheets not available

Smoking And Non-Smoking

Apartment, 4 Bedrooms (Check in at D'Esplanade Residence)

Photos of Apartment, 4 Bedrooms (Check in at D'Esplanade Residence)

4.1/5 guest room rating

Room amenities

170 sq m

Sleeps 7

1 King Bed, 2 Queen Beds and 1 Single Bed

More details

Room information

Bed details

Sleeps

Max people: 7Max adults: 7Max children: 6

Room details

1 King Bed, 2 Queen Beds and 1 Single Bed

170 square metres m2 room with pool views

Layout – 4 bedrooms and dining area

Internet – Free WiFi

Entertainment – LCD TV

Food & Drink – Kitchenette with full-sized fridge/freezer, cookware/dishes/utensils and coffee/tea maker

Bathroom – Partially open bathroom, shower, free toiletries and a hairdryer

Practical – Safe and iron/ironing board (on request)

Comfort – Climate-controlled air conditioning

Accessibility – Wheelchair accessible and grab bar near toilet

Need to know – Limited housekeeping, no cots (infant beds) available, bed sheets not available

Smoking And Non-Smoking

Deluxe Triple Room

Photos of Deluxe Triple Room

4/5 guest room rating

Room amenities

26 sq m

City view

Sleeps 3

1 Queen Bed and 1 Single Bed

More details

Room information

Bed details

Sleeps

Max people: 3Max adults: 3Max children: 2

Room details

1 Queen Bed and 1 Single Bed

26 square metres m2 room with city and pool views

Internet – Free WiFi

Entertainment – LCD TV with premium channels

Food & Drink – Fridge, coffee/tea maker, electric kettle and room service

Bathroom – Partially open bathroom, shower, free toiletries and a hairdryer

Practical – Desk, phone and safe

Comfort – Climate-controlled air conditioning and daily housekeeping

Accessibility – Wheelchair accessible and grab bar near toilet

Need to know – No cots (infant beds) available, bed sheets not available

Smoking And Non-Smoking

Apartment, 3 Bedrooms (Check in at D'Esplanade Residence)

Photos of Apartment, 3 Bedrooms (Check in at D'Esplanade Residence)

3.6/5 guest room rating

Room amenities

139 sq m

Sleeps 5

1 King Bed, 1 Queen Bed and 1 Single Bed

More details

Room information

Bed details

Sleeps

Max people: 5Max adults: 5Max children: 4

Room details

1 King Bed, 1 Queen Bed and 1 Single Bed

139 square metres m2 room with pool views

Layout – 3 bedrooms, living room and dining area

Internet – Free WiFi

Entertainment – LCD TV

Food & Drink – Kitchenette with full-sized fridge/freezer, cookware/dishes/utensils and coffee/tea maker

Bathroom – 2 bathrooms, shower, free toiletries and a hairdryer

Practical – Safe and iron/ironing board (on request)

Comfort – Climate-controlled air conditioning

Accessibility – Wheelchair accessible and grab bar near toilet

Need to know – Limited housekeeping, no cots (infant beds) available, bed sheets not available

Smoking And Non-Smoking

Premier Duplex (Apartment)

Photos of Premier Duplex (Apartment)

Room amenities

170 sq m

City view

Sleeps 8

1 King Bed, 2 Queen Beds and 1 Single Bed

More details

Room information

Bed details

Sleeps

Max people: 8Max adults: 8Max children: 7

Room details

1 King Bed, 2 Queen Beds and 1 Single Bed

170 square metres m2 room with city views

Internet – Free WiFi

Entertainment – LCD TV

Food & Drink – Fridge, coffee/tea maker, room service and free bottled water

Bathroom – Partially open bathroom, shower, free toiletries and a bidet

Practical – Safe

Comfort – Climate-controlled air conditioning

Accessibility – Wheelchair accessible and grab bar near toilet

Need to know – No cots (infant beds) available, bed sheets not available

Non-Smoking

Deluxe Room, 1 King Bed

Photos of Deluxe Room, 1 King Bed

4.1/5 guest room rating

Room amenities

26 sq m

City view

Sleeps 2

1 King Bed

More details

Room information

Bed details

Sleeps

Max people: 2Max adults: 2Max children: 1

Room details

1 King Bed

26 square metres m2 room with city and pool views

Internet – Free WiFi

Entertainment – LCD TV with premium channels

Food & Drink – Fridge, coffee/tea maker, electric kettle and room service

Bathroom – Partially open bathroom, shower, free toiletries and a hairdryer

Practical – Desk, phone and safe

Comfort – Climate-controlled air conditioning and daily housekeeping

Accessibility – Wheelchair accessible and grab bar near toilet

Need to know – No cots (infant beds) available, bed sheets not available

Smoking And Non-Smoking

Superior Room

4/5 guest room rating

Room amenities

25 sq m

Sleeps 2

1 Queen Bed

More details

Room information

Bed details

Sleeps

Max people: 2Max adults: 2Max children: 1

Room details

1 Queen Bed

25 square metres m2 room with pool views

Internet – Free WiFi

Entertainment – LCD TV with cable channels

Food & Drink – Fridge, coffee/tea maker, electric kettle and room service

Bathroom – Partially open bathroom, shower, free toiletries and a hairdryer

Practical – Desk, phone and safe

Comfort – Climate-controlled air conditioning and daily housekeeping

Accessibility – Wheelchair accessible and grab bar near toilet

Need to know – No cots (infant beds) available, bed sheets not available

Smoking And Non-Smoking

Grand Double Room

Photos of Grand Double Room

Room amenities

26 sq m

City view

Sleeps 2

1 King Bed

More details

Room information

Bed details

Sleeps

Max people: 2Max adults: 2Max children: 1

Room details

1 King Bed

26 square metres m2 room with city views

Internet – Free WiFi

Entertainment – LCD TV

Food & Drink – Fridge, coffee/tea maker, room service and free bottled water

Bathroom – Partially open bathroom, shower, free toiletries and a bidet

Practical – Safe

Comfort – Climate-controlled air conditioning

Accessibility – Wheelchair accessible and grab bar near toilet

Need to know – No cots (infant beds) available, bed sheets not available

Smoking And Non-Smoking

Executive Room

Room amenities

52 sq m

City view

Sleeps 2

1 King Bed

More details

Room information

Bed details

Sleeps

Max people: 2Max adults: 2Max children: 1

Room details

1 King Bed

52 square metres m2 room with city and pool views

Layout – Separate dining area

Internet – Free WiFi

Entertainment – LCD TV with cable channels

Food & Drink – Kitchenette with fridge, cookware/dishes/utensils, coffee/tea maker and electric kettle

Bathroom – Partially open bathroom, shower, free toiletries and a hairdryer

Practical – Desk, phone and safe

Comfort – Climate-controlled air conditioning and daily housekeeping

Accessibility – Wheelchair accessible and grab bar near toilet

Need to know – No cots (infant beds) available, bed sheets not available

Non-Smoking

Premier Apartment, 2 Bedrooms, Private Pool (Check in at D'Esplanade Residence)

Photos of Premier Apartment, 2 Bedrooms, Private Pool (Check in at D'Esplanade Residence)

Room amenities

100 sq m

City view

Sleeps 3

1 King Bed and 1 Single Bed

More details

Room information

Bed details

Sleeps

Max people: 3Max adults: 3Max children: 2

Room details

1 King Bed and 1 Single Bed

100 square metres m2 room with city and pool views

Layout – 2 bedrooms and living room

Relax - Private pool

Internet – Free WiFi

Entertainment – LCD TV with cable channels

Food & Drink – Fridge, coffee/tea maker, room service and free bottled water

Bathroom – Partially open bathroom, shower, free toiletries and a hairdryer

Practical – Desk, phone and safe

Comfort – Climate-controlled air conditioning

Accessibility – Wheelchair accessible and grab bar near toilet

Need to know – Limited housekeeping, no cots (infant beds) available, bed sheets not available

Smoking

Executive Penthouse, Multiple Bedrooms

Photos of Executive Penthouse, Multiple Bedrooms

Room amenities

270 sq m

City view

Sleeps 7

1 King Bed, 2 Queen Beds and 1 Single Bed

More details

Room information

Bed details

Sleeps

Max people: 7Max adults: 7Max children: 6

Room details

1 King Bed, 2 Queen Beds and 1 Single Bed

270 square metres m2 room with city and pool views

Layout – bedrooms

Internet – Free WiFi

Entertainment – LCD TV

Food & Drink – Fridge, coffee/tea maker, room service and free bottled water

Bathroom – Partially open bathroom, shower, free toiletries and a bidet

Practical – Safe

Comfort – Climate-controlled air conditioning

Accessibility – Wheelchair accessible and grab bar near toilet

Need to know – No cots (infant beds) available, bed sheets not available

Non-Smoking

Double Room Single Use (B)

Photos of Double Room Single Use (B)

Room amenities

51 sq m

Sleeps 7

3 King Beds and 1 Single Bed

More details

Room information

Bed details

Sleeps

Max people: 7Max adults: 7Max children: 5

Room details

3 King Beds and 1 Single Bed

51 square metres m2 room with pool views

Internet – Free WiFi

Entertainment – LCD TV

Food & Drink – Fridge, coffee/tea maker, room service and free bottled water

Bathroom – Partially open bathroom, shower, free toiletries and a bidet

Practical – Safe

Comfort – Climate-controlled air conditioning

Accessibility – Wheelchair accessible and grab bar near toilet

Need to know – No cots (infant beds) available, bed sheets not available

Smoking And Non-Smoking

Presidential Room

Photos of Presidential Room

Room amenities

78 sq m

City view

Sleeps 4

2 Queen Beds and 1 Single Bed

More details

Room information

Bed details

Sleeps

Max people: 4Max adults: 4Max children: 3

Room details

2 Queen Beds and 1 Single Bed

78 square metres m2 room with city and pool views

Layout – Separate dining area

Internet – Free WiFi

Entertainment – LCD TV with cable channels

Food & Drink – Kitchenette with fridge, coffee/tea maker and electric kettle

Bathroom – Partially open bathroom, shower, free toiletries and a hairdryer

Practical – Iron/ironing board, desk and phone

Comfort – Climate-controlled air conditioning and daily housekeeping

Accessibility – Wheelchair accessible and grab bar near toilet

Need to know – No cots (infant beds) available, bed sheets not available

Non-Smoking

Deluxe Twin Room

Photos of Deluxe Twin Room

3.6/5 guest room rating

Room amenities

26 sq m

Sleeps 2

2 Single Beds

More details

Room information

Bed details

Sleeps

Max people: 2Max adults: 2Max children: 1

Room details

2 Single Beds

26 square metres m2 room with pool views

Internet – Free WiFi

Entertainment – LCD TV with premium channels

Food & Drink – Fridge, coffee/tea maker, electric kettle and room service

Bathroom – Partially open bathroom, shower, free toiletries and a hairdryer

Practical – Iron/ironing board, desk and phone

Comfort – Climate-controlled air conditioning and daily housekeeping

Accessibility – Wheelchair accessible and grab bar near toilet

Need to know – No cots (infant beds) available, bed sheets not available

Smoking And Non-Smoking

Premier 3 Bedroom with Private Pool A (Check in at D'esplanade Residence)

Photos of Premier 3 Bedroom with Private Pool A (Check in at D'esplanade Residence)

Room amenities

139 sq m

City view

Sleeps 6

1 King Bed and 2 Queen Beds

More details

Room information

Bed details

Sleeps

Max people: 6Max adults: 6Max children: 4

Room details

1 King Bed and 2 Queen Beds

139 square metres m2 room with city and pool views

Layout – 3 bedrooms

Relax - Private pool

Internet – Free WiFi

Entertainment – LCD TV with cable channels

Food & Drink – Fridge, coffee/tea maker, room service and free bottled water

Bathroom – Partially open bathroom, shower, free toiletries and a hairdryer

Practical – Desk, phone and safe

Comfort – Climate-controlled air conditioning

Accessibility – Wheelchair accessible and grab bar near toilet

Need to know – Limited housekeeping, no cots (infant beds) available, bed sheets not available

Smoking

Premier Apartment, 2 Bedrooms, Private Pool (Check in at D'Esplanade Residence)

Photos of Premier Apartment, 2 Bedrooms, Private Pool (Check in at D'Esplanade Residence)

Room amenities

100 sq m

City view

Sleeps 4

1 King Bed and 1 Queen Bed

More details

Room information

Bed details

Sleeps

Max people: 4Max adults: 4Max children: 2

Room details

1 King Bed and 1 Queen Bed

100 square metres m2 room with city and pool views

Layout – 2 bedrooms

Relax - Private pool

Internet – Free WiFi

Entertainment – LCD TV with cable channels

Food & Drink – Fridge, coffee/tea maker, room service and free bottled water

Bathroom – Partially open bathroom, shower, free toiletries and a hairdryer

Practical – Desk, phone and safe

Comfort – Climate-controlled air conditioning

Accessibility – Wheelchair accessible and grab bar near toilet

Need to know – Limited housekeeping, no cots (infant beds) available, bed sheets not available

Smoking
Rating 5 - Excellent. 542 out of 2071 reviews
Rating 4 - Good. 975 out of 2071 reviews
Rating 3 - Okay. 349 out of 2071 reviews
Rating 2 - Poor. 133 out of 2071 reviews
Rating 1 - Terrible. 72 out of 2071 reviews
3.7/5
Property conditions & facilities
Liked: Staff & service, room comfort
Stayed 1 night in Oct 2020
Stayed 1 night in Sep 2020
Travelled with family and small children
Liked: Cleanliness, staff & service, amenities, property conditions & facilities
Convenient as below the hotel is a shopping mall and complete facilities
Stayed 2 nights in Sep 2020
Liked: Cleanliness, staff & service, amenities, property conditions & facilities
Everything is good. Worthy of your money. Thank you.
Stayed 1 night in Sep 2020
Rahilah, Iskandar Puteri, Johor
Travelled with family and small children
Liked: Cleanliness, amenities
Good point: Hotel's amenities are good. I love the room that I got. Bad point: (where do I begin) 1. When I reach the check in counter, no one there & there is a notification said that check in will be done in hotel lobby (mine is the apartment). Check in counter is open at 3 pm...3 plus plus to be exact. I was already in the queue at lobby hotel. I have to walk back to the apartment lobby check in (500 metres, I'm 7 months pregnant). 2. When I got the the apartment lobby to check in, the receptionist said my room is not ready yet due to they need to sanitize. I said ok. I gave the hotel 1.5 hours for that. 3. When I came back again to check in, hotel said my booking from Expedia was not on their list. They asked me to contact Expedia to confirm my booking. 4. I got connected to Expedia agent, they said my booking was confirmed & they given me the hotel booking confirmation. 5. I went back to the check in counter. The receptionist said my booking is just received by them on that second. And again, my room is still not ready by then. Hotel has not yet done their house keeping. I said I just want to go in. I came with my 3 years old kid & parent. By far, this is the worst experience I got booking with Expedia & hotel management.
Stayed 1 night in Aug 2020
Stay in the know with the Expedia app
Get real-time notifications, view your trip details and access mobile-only deals.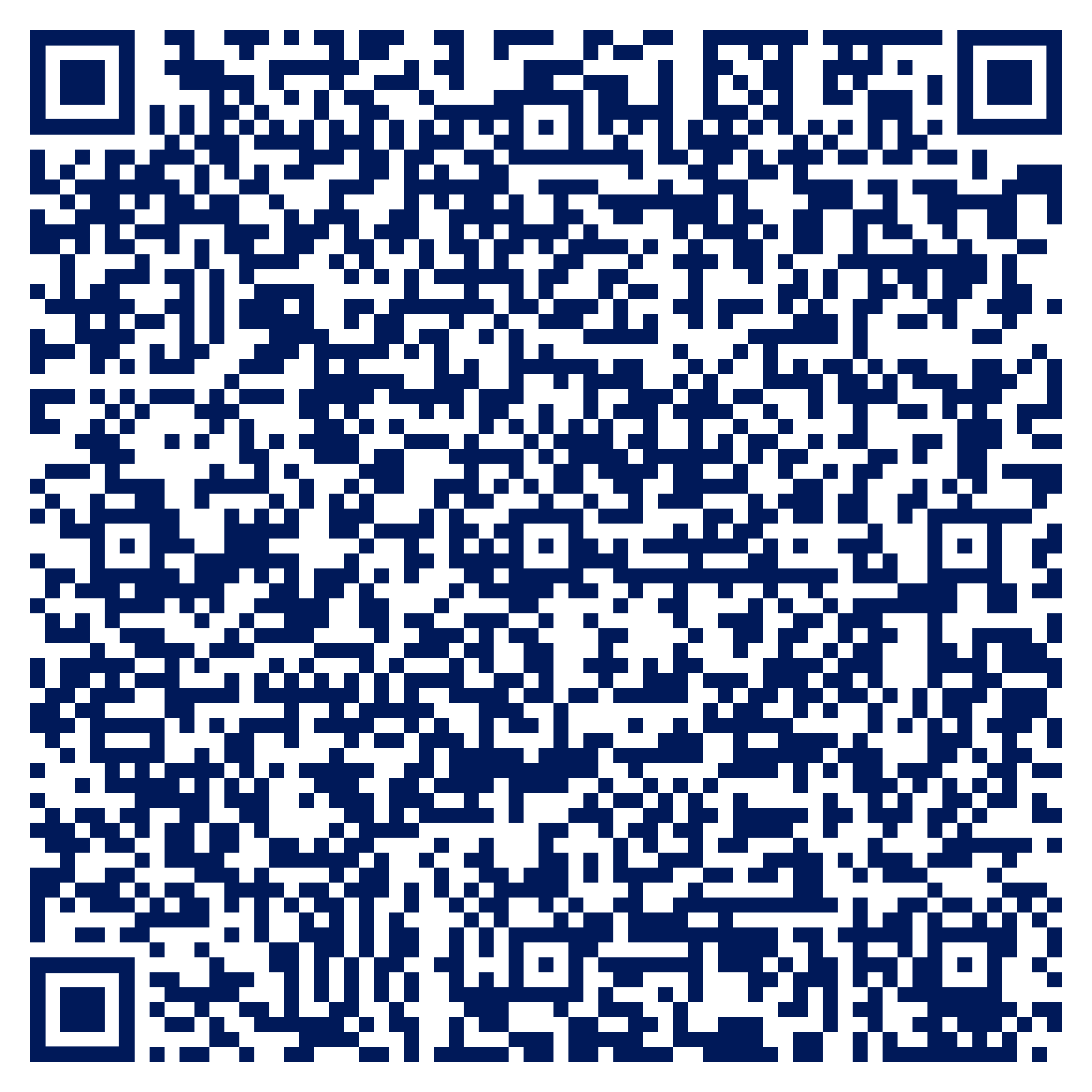 Scan the QR code