By Expedia Team, on January 19, 2016
Shoulder Season: Best Time to Travel to Get Cheap Airfare
Shoulder season – this is the magic term that savvy travellers should be aware of. Typically defined as the time period between the high and low travel season, this is the perfect opportunity to go on a trip. There will typically be fewer crowds so you won't have to jostle for space while sightseeing and prices for accommodation, packages and flights tend to be lower during this time. Shoulder season is the best time to book air tickets at cheap airfare rates.
You may have to deal with some unpredictable weather, such as sudden showers or a cold snap, but since when does the weather ever co-operate?
Here's a guide to the best shoulder seasons for popular tourist destinations around the world.
Shoulder Season in Europe
Shoulder Season: Mid September-November & April-May
The best time to visit Europe with cheap airline tickets and discounted hotel rates, is in during the two shoulder seasons – before December and before June.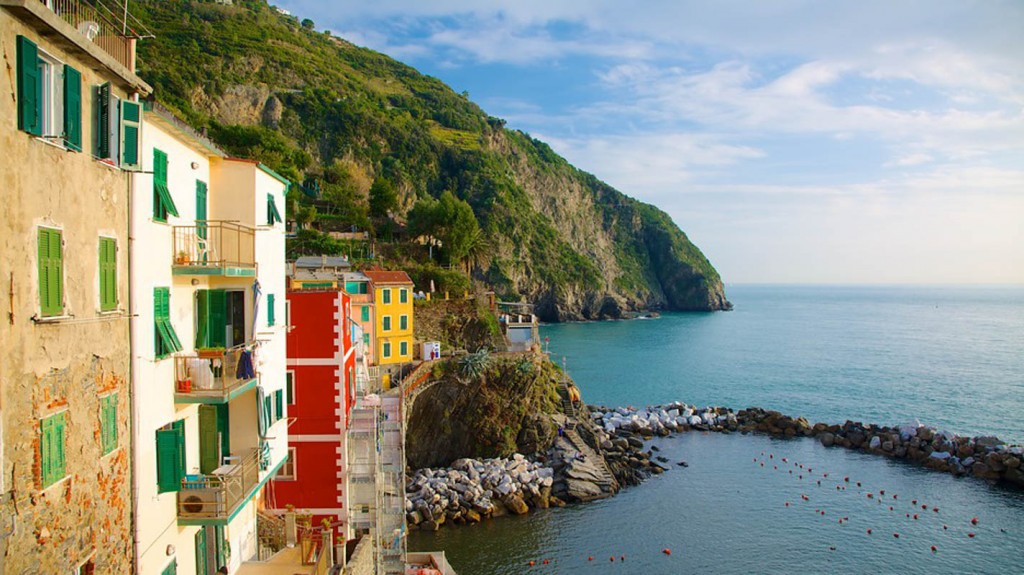 Pros
These months mark the changing of the seasons in Europe and you will get to experience some of the most spectacular colours of nature such as the autumn foliage – especially in October – or spring blooms from April to May. As these months do not coincide with any major school holidays, you will typically get to enjoy much smaller crowds.
You will appreciate this when queueing up for admission to iconic attractions such as the Eiffel Tower in Paris, British Museum in London or the Sistine Chapel in the Vatican City.
Cons
The weather can be a little erratic – it could get unseasonably cold in April or somewhat rainy in autumn, so come prepared with the appropriate clothing. Some smaller attractions may be closed or be on shorter visiting hours so it is best to call ahead or check the website before you visit.
Great Places to Go
You can get good off-season accommodation rates in Italy, particularly in the south.
The weather in Spain is lovely, with less rain and temperatures in the 20s, but if you are travelling around Easter, be sure to book ahead as the entire country celebrates this festival with gusto.
In typically rainy England, you might get lucky with an Indian summer in September and October when a much welcome bout of warm and dry weather hits.
Shoulder Season in Southeast Asia
Shoulder Season: March-May & September-October
There are fewer crowds in Southeast Asia between March and May, and between September and October. This is outside the peak season – the months when Europeans and Americans typically descend upon Southeast Asia in droves for their summer holidays or to escape their cold winters.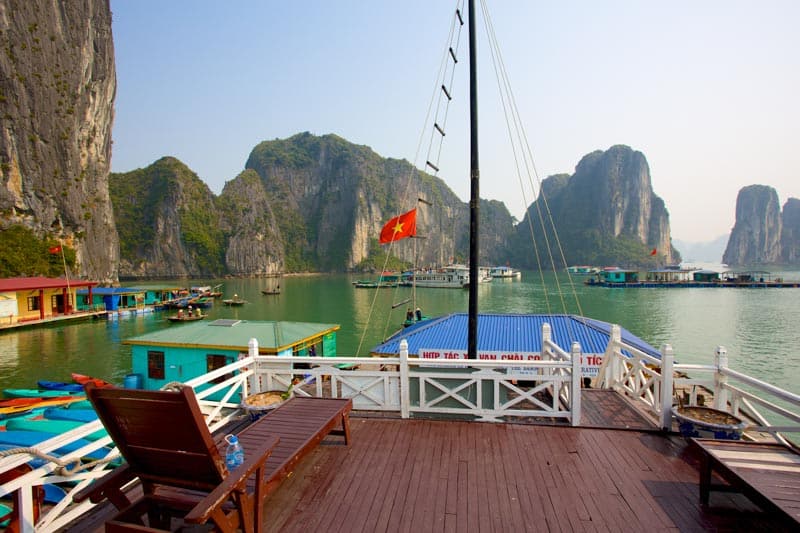 Pros
During the shoulder season in Southeast Asia, many hotels and guesthouses offer promotional off-season rates as well so you can really stretch your dollar. And if you search the right hotels, often 'cheap' is no exaggeration out here!
Cons
Expect some very hot weather from March to May, and the monsoon season to be approaching in September and October. Pack a battery-operated fan for the hot weather.
Luckily, tropical thunderstorms in this region tend to be fast and furious, leaving you with plenty of time to enjoy the sights afterwards.
Great Places to Go
The ever-popular beaches in Thailand are much less crowded during these months and the cooling sea breeze will provide much needed relief from the heat.
Travellers who enjoy spontaneous trips will enjoy Indonesia during these times as it is much less essential to plan ahead.
The weather in Vietnam is typically mild and pleasant during the shoulder season.
Shoulder Season in North Asia 
Shoulder Season: July-October
If you're on a budget and want to travel for less, the best time to visit Taiwan, Japan or Korea is during the shoulder season following June.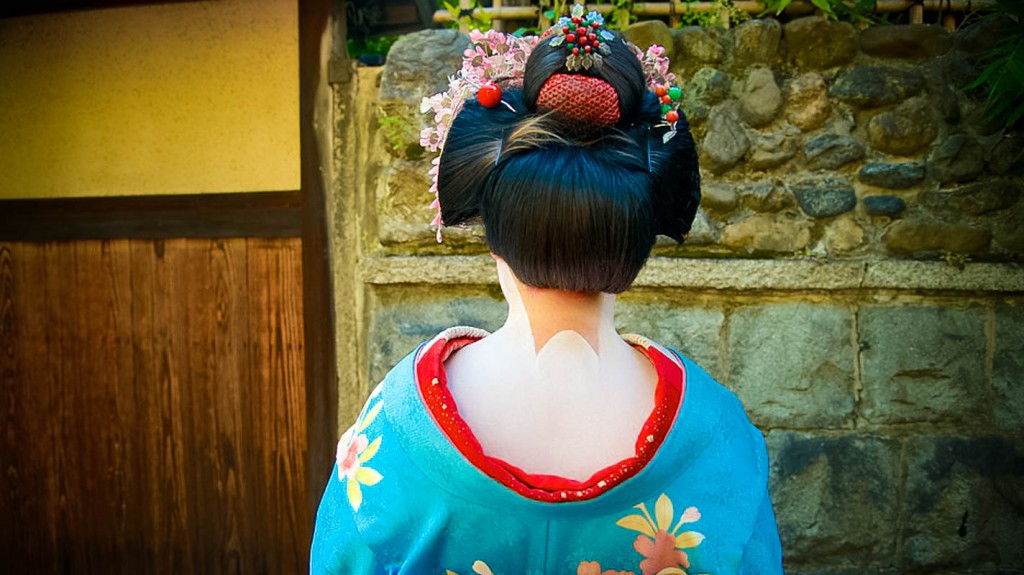 Pros
From late summer to autumn, the crowds thin out for a more pleasant travel experience. The farther north you go, the cooler and clearer the weather will be during this time of the year. You will also get to experience the changing of the seasons which is always fun for denizens of tropical climates.
Cons
It can get surprisingly cold in the north and you can expect daylight hours to shorten the later in the year it gets.
Great Places to Go
The autumn hues in South Korea are stunning and will make you feel like you are in a Korean drama series.
Japan is not only particularly picturesque, you will also be able to sample its seasonal autumn cuisine such as dishes prepared with local chestnuts, mushrooms and sweet potatoes.
Parts of northern China are cooler and less smoggy during these months.
Shoulder Season in North America
Shoulder Season: End March-April & Mid September-Early November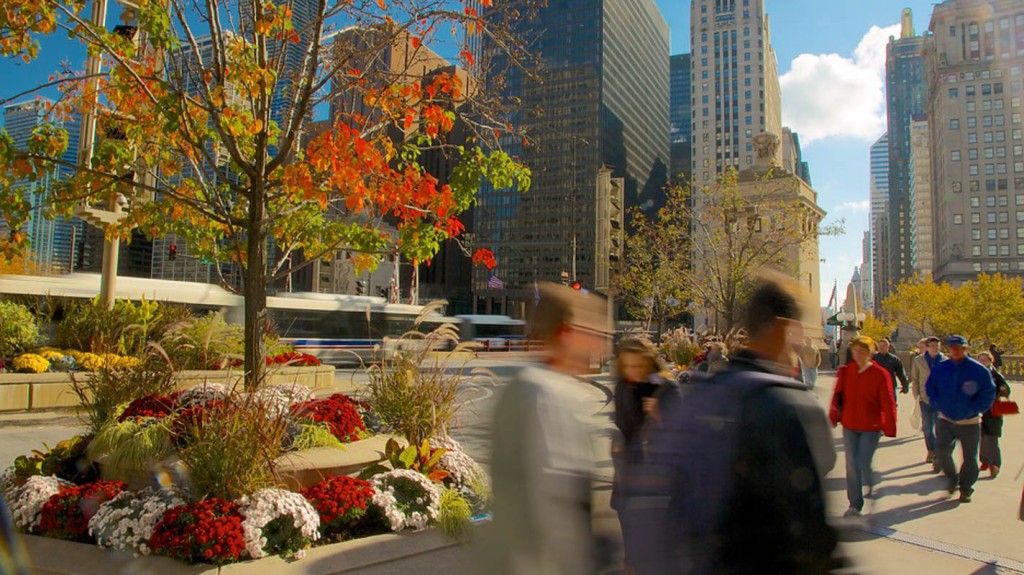 Pros
If you are lucky, you can catch the last burst of snowfall at the end of March without having to pay high-season prices for this privilege.
From mid-September, most Americans are back to work after their summer holidays, meaning you can take advantage of off-peak prices when you travel. It's the cheapest time to book flights to USA. Aside from cheap flight tickets, there's also good chances to enjoy last-minute deals on hotels and accomodation during the shoulder season as well.
Cons
The weather is very unpredictable, so don't count on the forecasts – just bring a variety of warm and cold weather clothing to be prepared.
Some resorts may be closed and attractions may have shorter opening hours.
Great Places to Visit 
Winter sport junkies should take advantage of reduced rates and smaller crowds at ski resorts in Canada.
Beach destinations such as Hawaii are a great way to enjoy the last rays of summer in September, while cities such as New York, Chicago and Los Angeles are less humid in autumn.
Shoulder Season in Oceania
Shoulder Season: March to May
Australia, New Zealand and the Pacific Islands are beautiful destinations with lots of nature to enjoy all year round. They're very popular during summer but mountainous New Zealand is also popular during winter. So the best time to visit New Zealand or Australia is between March to May where you can score cheap airfare and reduced room rates.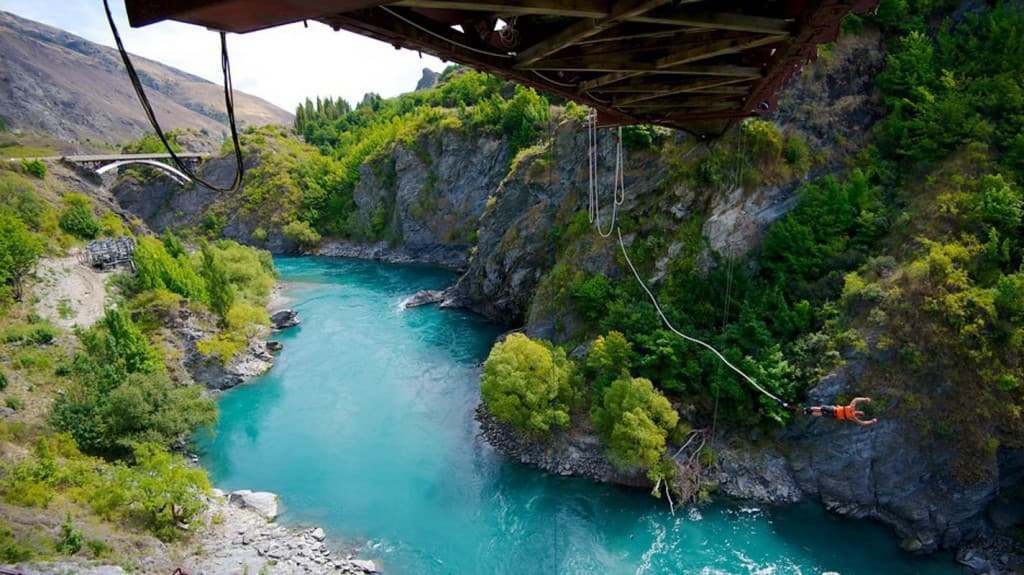 Pros
Flights to Australia and New Zealand are cheaper during these months, while the weather is starting to turn cooler.
Now that the peak summer travel season is over, this is also a great time to snag coveted restaurant reservations and to go on road trips where you can enjoy cheaper accommodation.
Cons
If you are travelling to off-the-beaten-track locations, do your research to ensure they will be open when you get there. Shoulder season can mean resorts and holiday spots shut down as they aren't expecting many tourists.
Great Places to Visit 
With beautiful weather and clear skies in New Zealand just before it gets cold in winter, this is the perfect time to explore the natural wonders of the country.
Australia is a lot less crowded and you will be able to get great seats at the theatre and have smaller crowds to deal with when museum hopping.