By Expedia Team, on March 12, 2016
Work and play in Medan
One of the largest cities in Indonesia – behind only Jakarta, Surabaya and Bandung as of 2010 – Medan is the capital of North Sumatra and the largest city outside of Java, with a bustling population of more than 2 million people.
Here's a fun fact: Medan was once dubbed the 'Paris of Sumatra' by the Dutch during their occupation of Indonesia because of the city's apparent resemblance to Paris. These days, even though it no longer bears that moniker, there's still plenty to see in this city, not the least of which are its stunning buildings that would please any architecture buff.
Rich History and Cultural Heritage
While it's true that many of the city's colonial structures have been demolished over the years, both in the name of development and for other reasons, there is still a substantial number left to be admired. Among the most famous are:
Tjong A Fie Mansion
The Tjong A Fie Mansion is a majestic abode named after a Chinese merchant turned statesman who built it in 1900.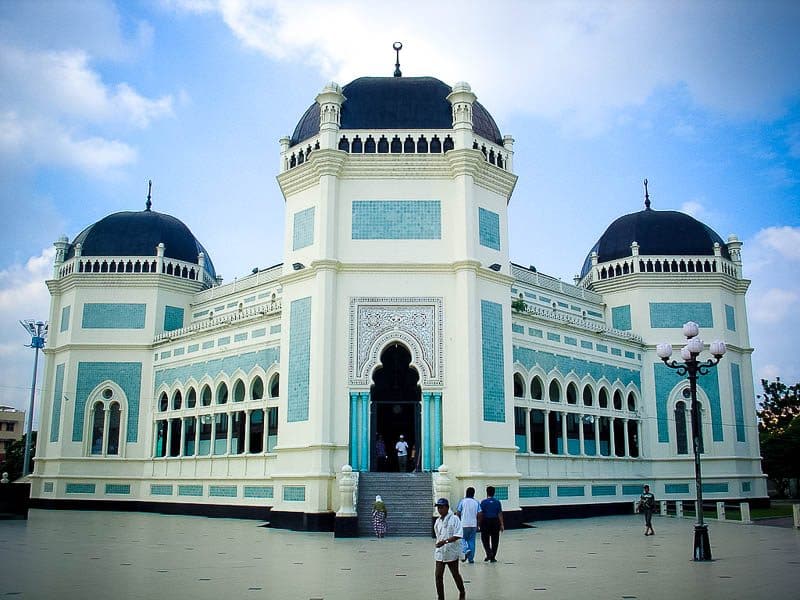 Al Mashun Grand Mosque
The Al Mashun Grand Mosque was designed in a Moroccan style by a Dutch architect in 1909.
Istana Maimoon
The Istana Maimoon, the palace of the Sultan of Deli, was built in 1888 in a mixture of European and Arabian styles.
Marian Shrine
The Marian Shrine of Annai Velangkanni is a magnificent Catholic temple that was built in the Indo-Mogul style.
Eco-paradise For Nature Lovers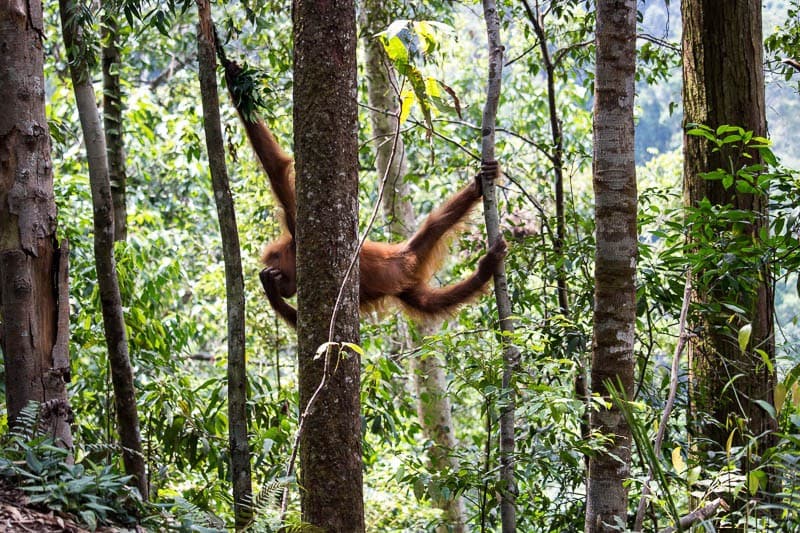 Gunung Leuser National Park / CC by 3.0 / Andrew H
If Mother Nature and orangutans are your thing, be sure to visit Bukit Lawang, which is situated on the edge of the Gunung Leuser National Park. Home to an orangutan rehabilitation programme, Bukit Lawang offers visitors a golden opportunity to do some jungle trekking and see these incredible animals in their natural, wild habitat.
From quick and easy half-hour treks to five-day-long orangutan and elephant tours, Gunung Leuser National Park has something for everyone, whether you are a novice hiker or an experienced outdoorsman.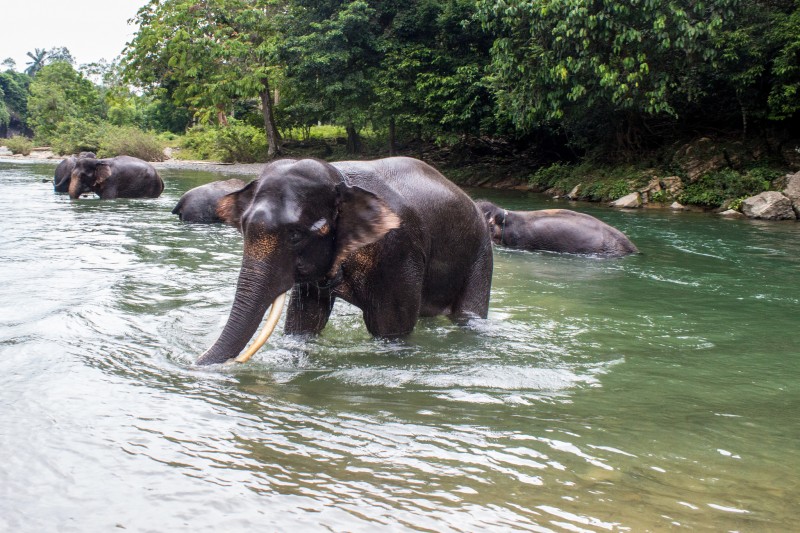 Elephants at Medan's national park / CC by 3.0 / Andrew H
Elephant washing and riding experiences are available and, as an added bonus, you can even cap off your trek by tubing down the river back to your starting point. Now that's one way to make a splash!
Two Words: Lake Toba
Got a few extra days to spare? You should head over to Lake Toba for a weekend stay.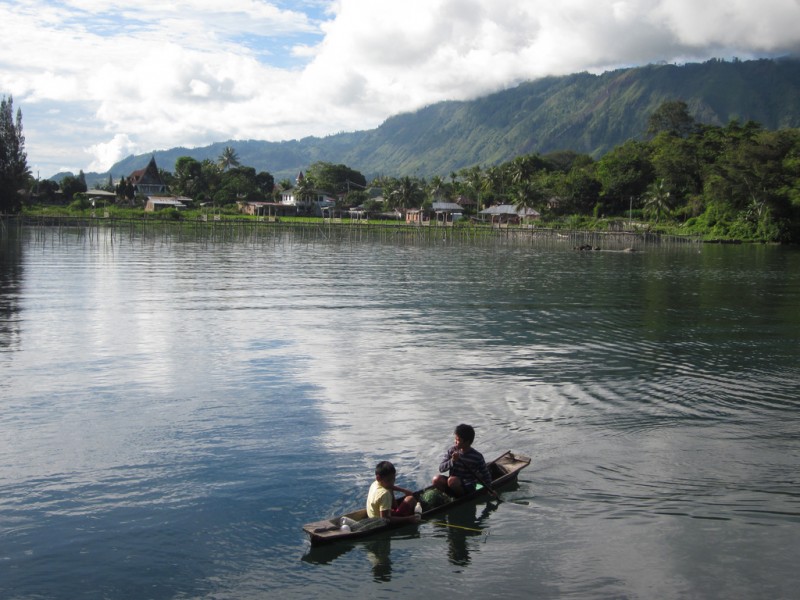 Lake Toba / CC by 3.0 / Ken Marshall
The largest volcanic lake in the world definitely lives up to its hype and Pulau Samosir, an island in the middle of the lake, is the perfect getaway.
If you can, try to visit during the Lake Toba Festival, also known as Festival Danau Toba (FDT), which took place from the 9-13 September last year. An annual festival that aims to showcase and preserve the traditions and cultural activities of the surrounding communities, the 2015 festival included music, arts and crafts, the Lake Toba World Drum Festival and the SoluBalon Dragon (Dragon Boat) competition.
Read more on Lake Toba in one of our travel diaries here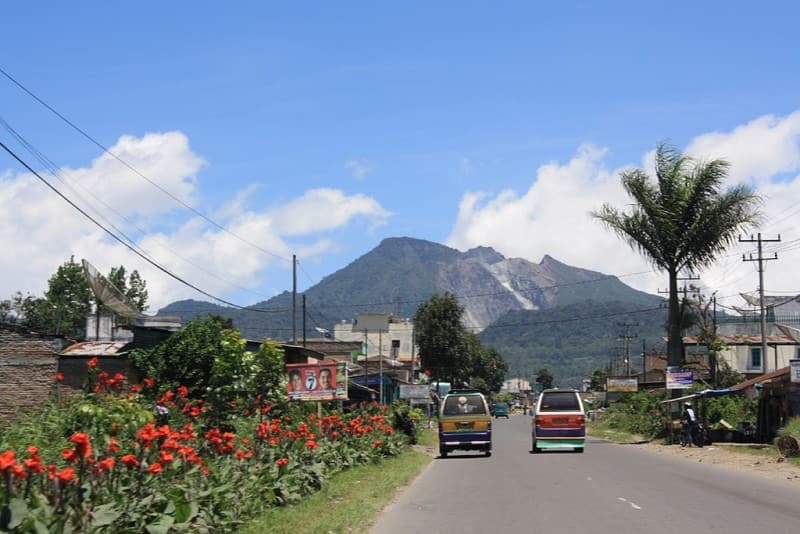 Berastagi / CC by 3.0 / CK Wong 王
On your way to Lake Toba, don't forget to stop by the mountain village of Berastagi, located in the Karo Highlands. Live – or rather, ride – like a local in a sado (a horse-drawn carriage), or step out of your comfort zone by climbing the Sibayak volcano, which is a half-day trek.
Great People, Even Better Food
Anyone who's had a holiday ruined by unpleasant people knows the locals in any destination are a crucial element of the overall experience. Fortunately, the people in Medan are generally a warm and friendly, if curious, bunch, so don't be surprised to find the locals staring, waving, or even coming up to you to say hello or have their photo taken with you.
Of course, no holiday is complete without good food and it so happens that Medan is famous for its culinary offerings.
Medan Durians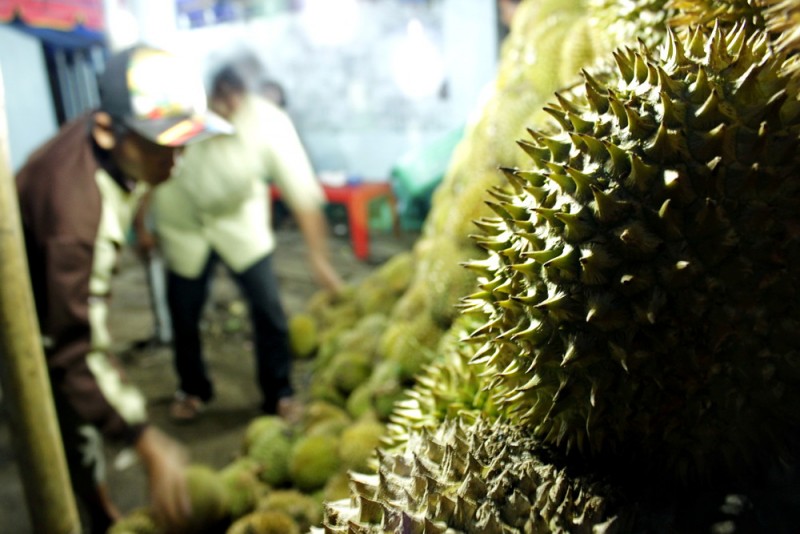 Choosing durian Medan / CC by 2.0 / Tonggo Simangunsong
Locally grown durian is a must-try, while street food is aplenty – the hawker market opposite the Hospital Santa Elisabeth is especially popular. Merdeka Walk (Jl Balai Kota) is well known for its many food options; Tip Top Restaurant, established in 1934, serves a lovely afternoon tea on its front porch; and Restaurant Omlandia, located in the Hotel Deli River, is popular for its delicious, home-cooked Indonesian fare.
Discover Medan
The advice, 'Don't be afraid to try something new', applies to holiday destinations as much as it does anything else, so if you're looking for a unique experience that won't cost you an arm and a leg, Medan is definitely worth considering.
Even better, because it's not your regular touristy locale, there won't be crowds of people everywhere you go, a fact you will be especially glad about if you decide to visit Hillpark Sibolangit, a new theme park located one hour from Medan on the way to Berastagi.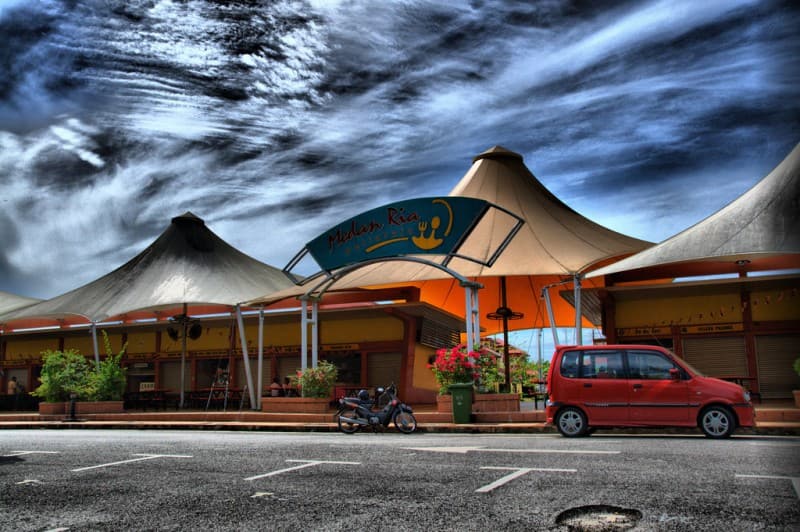 Medan Ria food court / CC by 3.0 / Iskandar Ismail
[tabs]
[tab title="When to go" icon="entypo-light-up"]
Best Time to Visit Medan
The dry season, May to September, is the best time to visit Medan. If you're planning to visit Lake Toba, try to go during the Lake Toba Festival, which usually takes place in September.
[/tab]
[tab title="Where to Stay" icon="entypo-suitcase"]
Where to Stay in Medan
The Hotel Deli River comes highly recommended, while city centre accommodation ranges from the luxurious JW Marriott Hotel Medan and Grand Swiss-Belhotel Medan, to the mid-range Hotel Grand Antares and Hotel Danau Toba International. For a budget option, try Alpha Inn. [/tab]
[tab title="Getting There" icon="entypo-address"]
How to Get There
Malaysia Airlines, AirAsia, Jet Airways and Garuda Indonesia are just several of the many airlines that fly to Medan's Kuala Namu International Airport (KNO), so take your pick.
[/tab]
[tab title="Visa Requirements" icon="entypo-book"]
Visa Requirements
Malaysians do not need a visa to travel to Medan if your stay is 30 days or less.
[/tab]
[/tabs]