By Expedia Team, on January 15, 2016
Channel Your Inner Audrey Hepburn in New York City
Screen legend, style icon, humanitarian. Audrey Hepburn has a timeless charm and remains much loved today. The actress also has a strong association with New York City following her classic portrayal as Holly Golightly in the Oscar-winning "Breakfast At Tiffany's".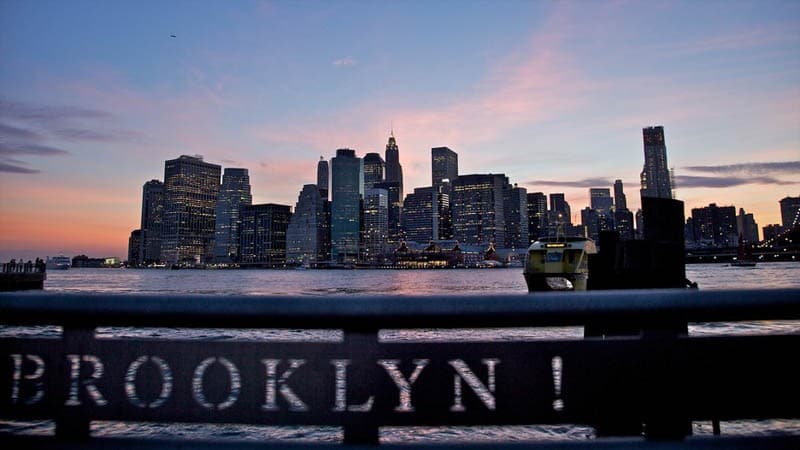 Hepburn filmed on location in the world-famous Tiffany & Co. on Fifth Avenue, as well as from the terraced buildings in New York known as brownstones — her character's home in the movie. Years on, her mark on New York and her little black dress (LBD) from the film are far from forgotten. Many still flock to the NYC to visit the same spots as Holly Golightly.
If you want to play out your best Audrey Hepburn impersonation, don your favourite Little Black Dress and have an unforgettable night on the town, here are the New York City hotspots you'll absolutely want to visit.
Shopping on Madison Avenue
In New York, you don't need to reserve your LBD for night time only. Show off your sophisticated wardrobe in daylight with a shopping trip on Madison Avenue, New York. You won't feel at all out of place among the stylish and well-dressed men and women who come to this famous avenueto shop among the boutique stores, designer shops and upscale department stores like Barney's.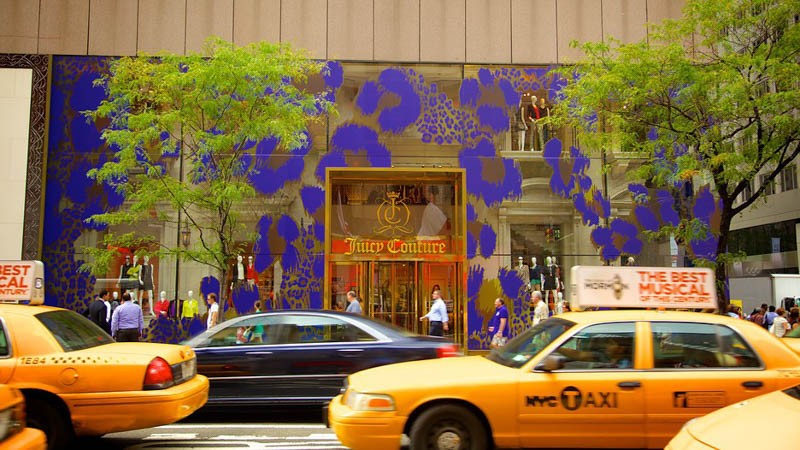 NYC is great for shopping, including 5th Avenue 
Of course, the real destination should be Givenchy, the brand of the little black dress that Hepburn was so famous for wearing in "Breakfast at Tiffany's". Givenchy's largest store in New York City is located  right on Madison Avenue.
A Broadway Show in Times Square
Audrey Hepburn was no stranger to Broadway theatre. She frequented Times Square where she acted in the 1951 Broadway play "Gigi". When you're in New York, the theatres in and around Times Square, collectively known as Broadway, provide the perfect excuse f0r you to dress up and spend a night on the town with friends or a special someone.
Broadway is world famous, regularly featuring some of the biggest names and longest running performances. Unsurprisingly, tickets in Broadway sell out weeks in advance.  The best place to score tickets is from the Times Square Visitor Centre. If you want to splurge on something even bigger, plan your trip to New York City to coincide with the annual Tony Awards. Watch some of the biggest names in theatre be recognized by the industry in this glamorous event that is televised and broadcast worldwide. Naturally, you'll need a spectacular dress for this event. Perfect time for your own Hepburn-inspired Little Black Dress!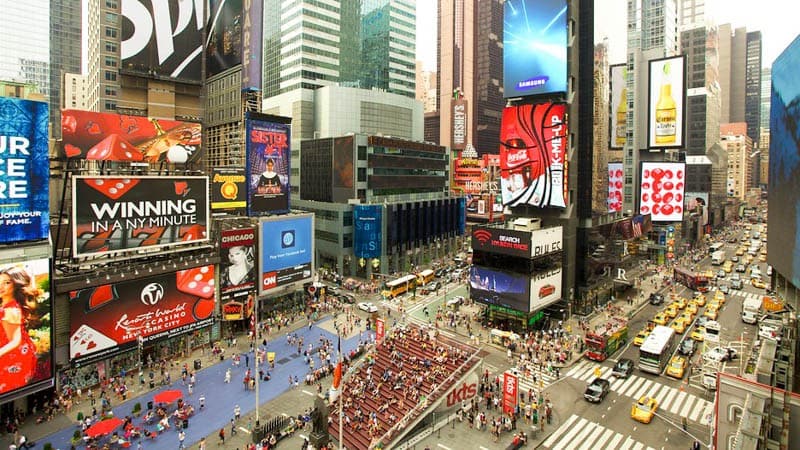 Auction House on the Upper East Side
In "Breakfast at Tiffany's", Audrey Hepburn's character lived in a brownstone house located in the Upper East Side of Manhattan. This home is worth millions today! While much of the Upper East Side is residential, there are also some incredible museums and nightlife spots worth a visit.
Slip into a stylish outfit and head to the Auction House, an upscale bar with a strict no-denim dress code. The Victorian lounge has some chic, modern touches, but it is the velvet couches and resplendent cocktails that will keep you coming back time and time again.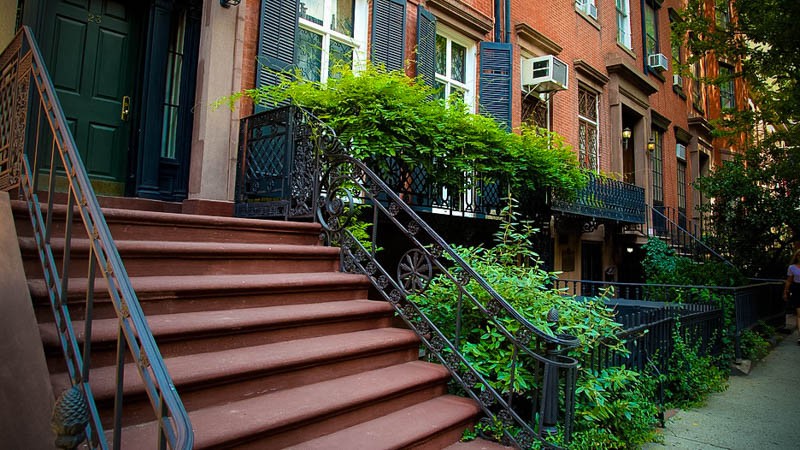 New York brownstones in Midtown
Sip Scotch at Hudson Bar & Books
For a spot that's a little less traditional, head to Hudson Bar & Books in the West Village. This curious space has walls covered in books, but is in fact a glamorous, upscale bar. If you're like Hepburn and shy away from loud nightclubs, this is a wonderfully refined place for quiet and intimate conversations.
Of particular importance at Hudson Bar & Books it the incredible variety of scotch on the menu, which just happens to have been Audrey Hepburn's tipple of choice. To follow in her lead, order a single finger's worth of scotch, and never before 6 pm.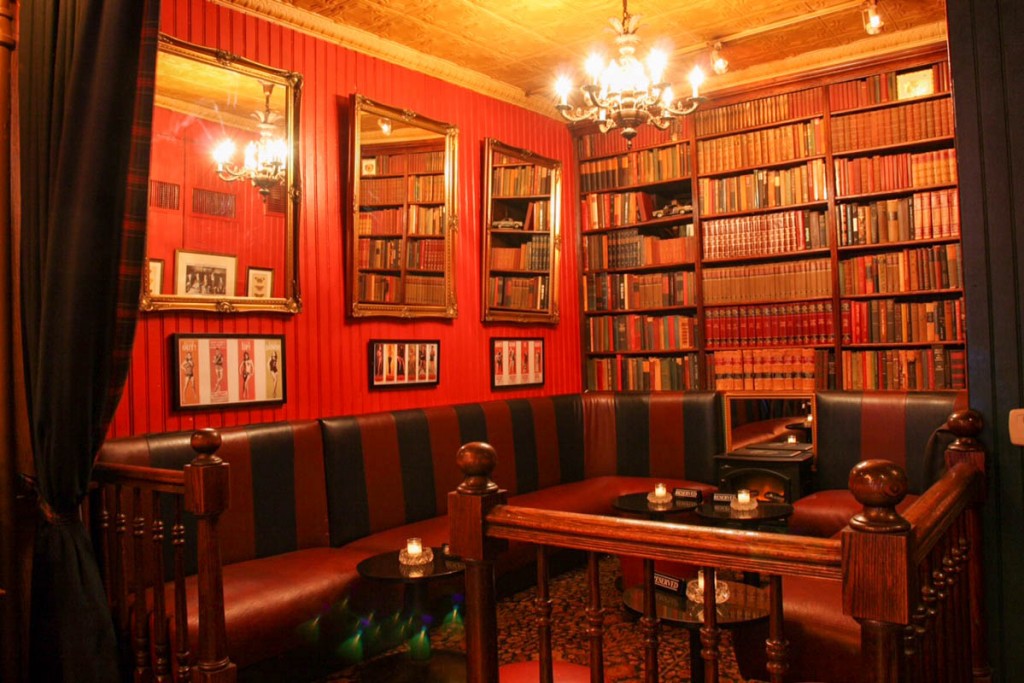 Dine on Italian Cuisine at L'Artusi
L'Artusi is the just the kind of charming restaurant one could imagine Hepburn dining. The charming Italian restaurant located in the heart of Manhattan serves up delicious spaghetti – Hepburn's favourite.
At La'Artusi, you'll also find a range of interesting and updated dishes like charred octopus with pancetta, roasted quail with a turnip puree, and tortellini with lemon and ricotta. After dinner, be sure to indulge in one of the many wines stored in the onsite cellar or perhaps a traditional Italian cocktail like the Benevento.
To embrace the glamour Audrey Hepburn herself personified, nothing but a flattering and classic black dress will do. In New York City, there are countless opportunities for you to show off your favourite dress and have the time of your life. From sipping scotch to shopping to catching a Broadway performance, the Big Apple has lots to enchant you too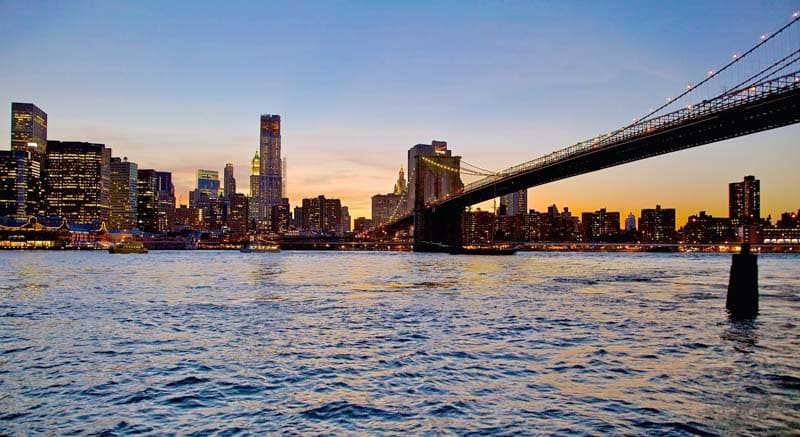 Where to Stay while you are in New York?
[button style='black'  url='https://www.expedia.com.my/Upper-East-Side-New-York-Hotels.0-n800076-0.Travel-Guide-Filter-Hotels']Hotels on Upper East Side[/button][button style='black' url='https://www.expedia.com.my/Broadway-Times-Square-New-York-Hotels.0-n800077-0.Travel-Guide-Filter-Hotels' ]Hotels on Broadway[/button][button style='black' url='https://www.expedia.com.my/Madison-Avenue-Hotels.d6200077.Travel-Guide-Hotels']Madison Avenue Hotels[/button]
Photos: Expedia, SuperStock