By Expedia Team, on June 15, 2015
Hari Raya 2015: Ramadan Bazaars in Malaysia and Beyond
By Explorer Abi Gold 
During the month of Ramadan, bazaars pop up for people to enjoy the local delicacies and delights once they've broken their daily fast. Here are our tips for things to do during Ramadan to join in the festivities.
Popular Destinations with Ramadan Bazaars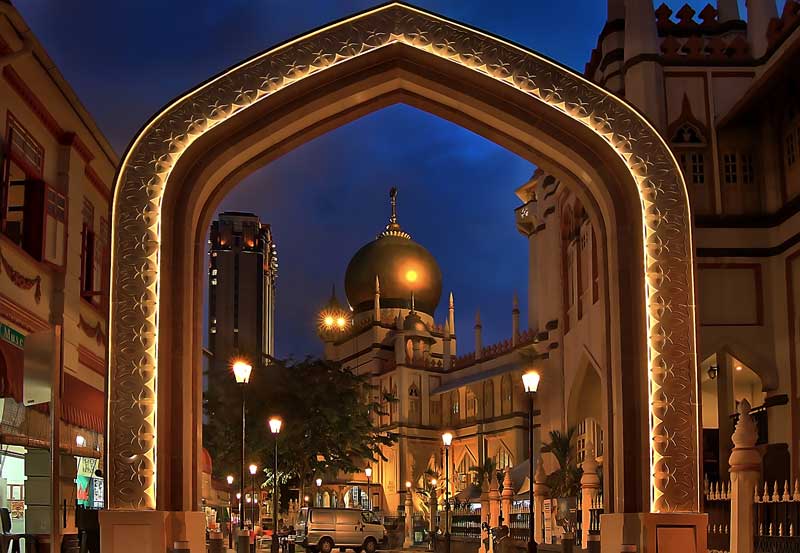 Sultan Mosque, Singapore, Credit: Flickr
Geylang Serai Ramadan Bazaar in Singapore
One of the most impressive Ramadan bazaar venues in Singapore is the one at Kandahar Street, which is set against the impressive backdrop of the Sultan Mosque. With its huge golden dome and minarets, its Raja gateway and palm trees, this is one bazaar you must see.
Another great site is the Hari Raya bazaar at Tampines, which fills a huge open space and if you're lucky you can catch the sun setitng over the lines of market stalls.
Bazar Ramadan Malaysia
For something a little spicy and perhaps the best Indian food in the whole of Malaysia, take a trip to Jalan Masjid India in Kuala Lumpur for its Ramadan Bazaar. There are beautiful trinkets and clothes to spend too much money on and vivid colours and smells to indulge your senses. Don't leave without sampling the samosas and stocking up on exotic spices.
Otherwise, head to the centre of Bukit Bintang in Kuala Lumpur for the Bukit Bintang Segambut Ramadan Bazaar for cool fresh juices and the ultimate in Malaysian street food, made to order.
Bazar Ramadan Indonesia
Bendungan Hilir in central Jakarta hosts the capital's largest Ramadan Bazaar. You'll find local sweet treats, such as sticky rice and traditional favourite, sweet porridge with brown sugar.
In North Jakarta, they do things a little different – La Piazza shopping mall hosts the Arabian Nights Food Fest during Ramadan. Not only will you be treated to some of the finest Arabian delicacies, but you'll be immersed in a joyous atmosphere of dance and music.
Best Time to Visit the Bazar Ramadan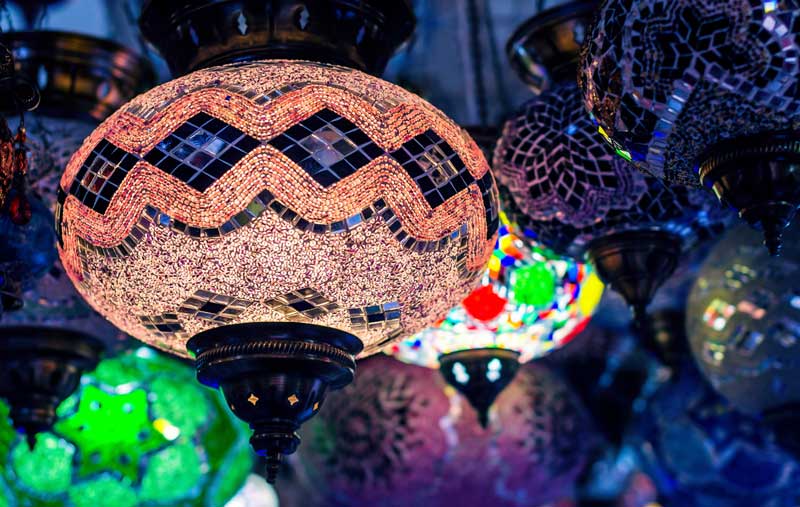 Bazaars fall over the month of Ramadan and the timing is dictated by the Muslim calendar. This year, Ramadan begins on 18 June and lasts until 16 July, so your window of opportunity is somewhat limited.
Bazaars provide a break from fasting and, therefore, don't begin until later in the day. So plan to go in the late afternoon or early evening. Just don't leave it too late, as some bazaars close after evening prayers (around 8pm). It's best to go at dinnertime and on an empty stomach so you can enjoy everything on offer.
What to See
At the Ramadan bazaars, it's likely to be the colours that hit you first. Everywhere you look you'll see mountains of spices in earthy hues, reams of fabric in every colour of the rainbow and intricate carpets, clothes, cushion covers in all sorts of beautiful patterns.
The fruits are bold and bright, the sweets and cakes are vividly coloured and delicately decorated and the trays of pastries, barbecue meats and grilled fish are mammoth.
In honour of Ramadan, the streets and trees around the bazaars are decorated with colourful banners, lights and lanterns. At night, the lights welcome visitors to the bazaars and create a festive atmosphere.
You'll be amazed by the vast cooking pots and pans filled to their brims, bubbling away on electric stoves. There will be wafts of smoke from the grills and more mounds of meats, fish, fruits, vegetables and sweets than you could possibly imagine.
Then there are the crowds. Locals and tourists flock to the bazaars in huge numbers, but the hustle and bustle is more carnival-like than a regular market day, with people dressed in their Ramadan finery, stopping to greet one another and sample the delicacies.
The Best Food at Ramadan Bazaars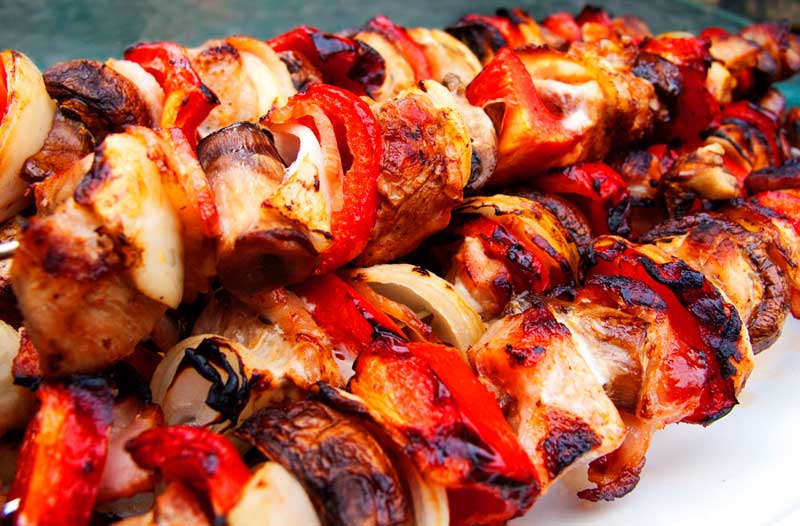 Credit:Flickr 
The focus of the bazaars is without a doubt the food. But even before you even put anything to your mouth, your sense of smell will tell you that you're in for a treat. Aromas of barbecues and fresh baked goods will draw you in and chances are, you'll want to come back again and again.
Much of the hari raya treats are cooked right before your eyes, ready for eating there and then. You will find a variety of Muslim foods from around the globe, mouth-watering local delicacies and exotic fruits and vegetables in abundance.
The real treats are the traditional dishes made from age-old recipes and hundreds of spices. Sample the Malay cakes, chargrilled Egyptian kebabs, roti jala and the finest fresh dates.
If you've never tried caramel jelly cake, multi-coloured kueh lapis cake, or sugar cane juice, then this should be first on your list when you visit. It's hard to resist the tables laden with traditional sweets and gourmet ice creams, so pace yourself, because the choice and volume of sweet treats can be overwhelming.
What to Buy: Hari Raya Shopping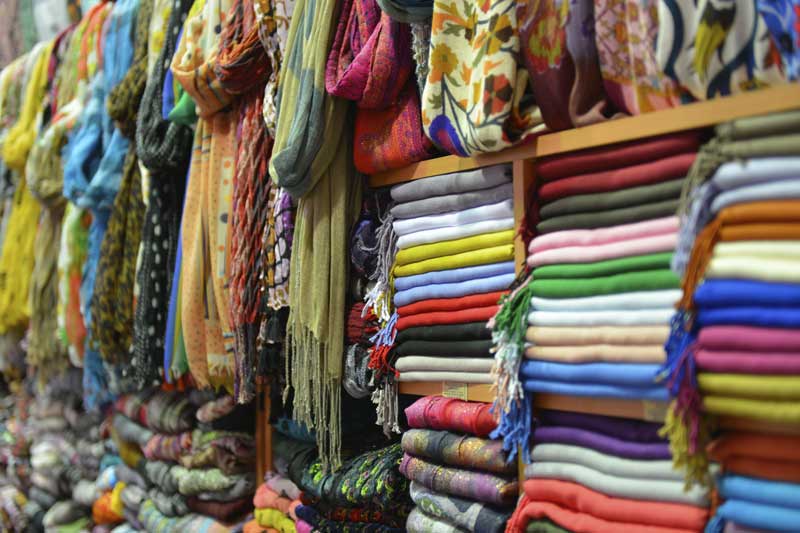 There are many treasures to be found at the Ramadan bazaars. In among the food stalls, there are homewares, clothes and gifts for every taste and budget. Whether you're looking for elegant Persian carpets, rich tapestries or gilded fabrics for a special occasion, you will find them at a Ramadan bazaar.
Stalls selling exquisite flower arrangements sit beside tables piled high with traditional celebration dresses and headscarves. There are engravings, hand-carved wooden trinkets and craft pieces for sale.
To get the best prices, make sure you shop around and don't buy the first thing you fancy. It's easy to fall in love over and over again at the bazaars, so take your time. And don't forget to bargain! Get a good idea of what's available to get your bargaining chips in order and the best bang for your buck.
The month of fasting is a sombre time for Muslims. But in the evenings, when the Ramadan bazaars awaken, the colour and joy return to the streets. A great community atmosphere you wouldn't want to miss.
Photo Credits: Thinkstock