By Expedia Team, on September 7, 2019
Travel Diary: Cool Things to do Belgrade
You can't travel the whole of the Balkans without passing through Serbia, a landlocked country right in the middle of the region.
Belgrade means "white city". It's fought many battles and has been conquered multiple times throughout history by the Celts, Romans, the Byzantine Empire, the Ottoman Empire, Hungary, Austria, and more. The city lies where the Sava and Danube rivers merge.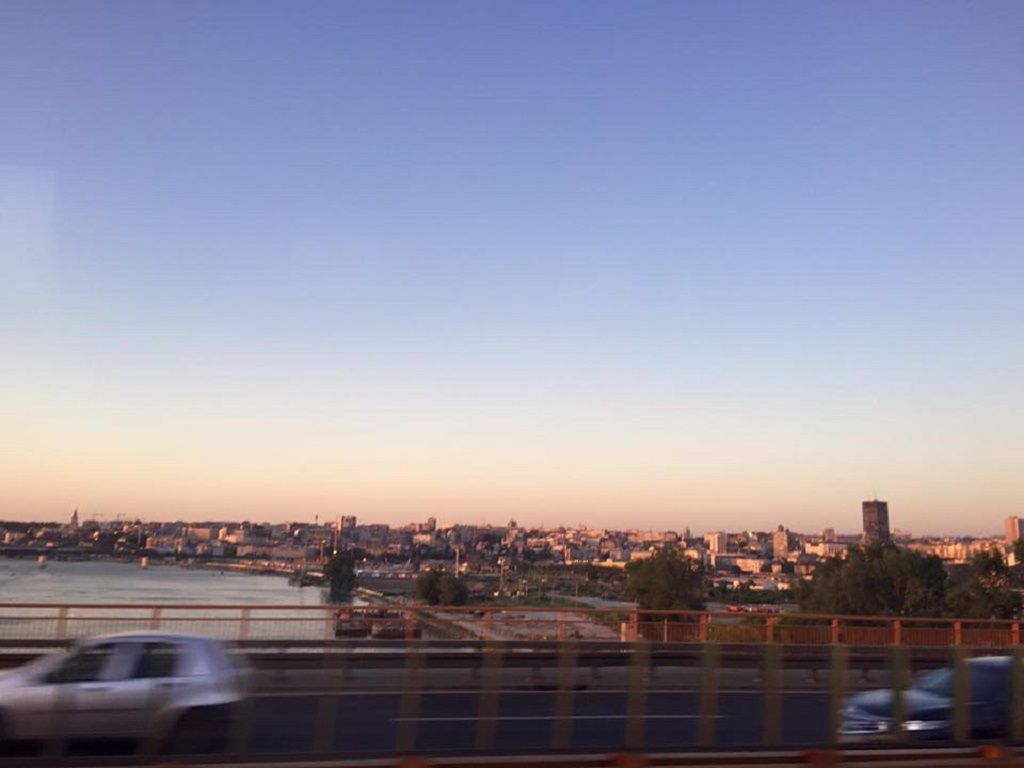 As the bus I took from Sarajevo to Belgrade drove into the city, the sunset painted the horizon in pretty hues of blue and orange. The first thing that caught my eye was the Genex Tower, or Western City Gate, a 35-storey brutalist skyscraper with two buildings, connected by a two-storey bridge and a revolving restaurant on the top floor.
Getting around Belgrade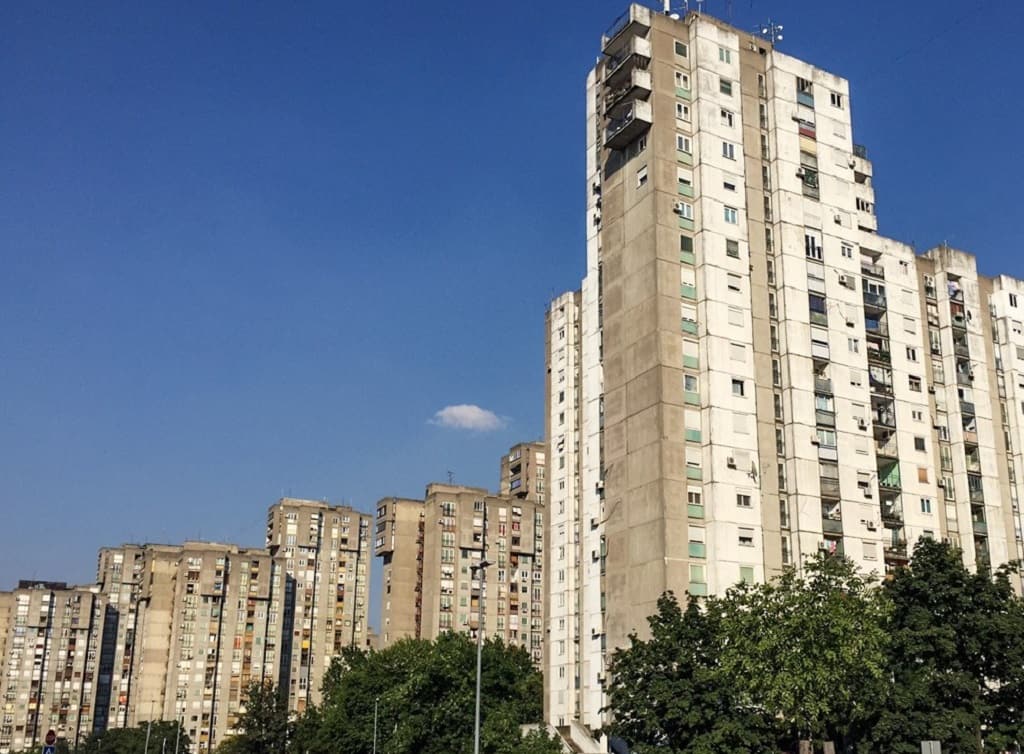 Belgrade's facade is culturally neither Eastern nor Western European, though it does have a bit of Turkish as well as Austro-Hungarian influences in certain parts of the city. Interestingly, it looks like it's in limbo: certain aspects of life are very advanced, while many other aspects seem to be stuck in the late '90s. Most people live in commie blocks like those in the photo above.
The only forms of public transport in this city are buses and trams, which can get unbearably hot in the summer. You pay for your bus rides with a card topped up with money which you tap on the card reader as you board the bus. You can even choose on screen the number of passengers you're paying for with your card. There is free WiFi at almost every bus stop and even on the bus.
Things to do in Belgrade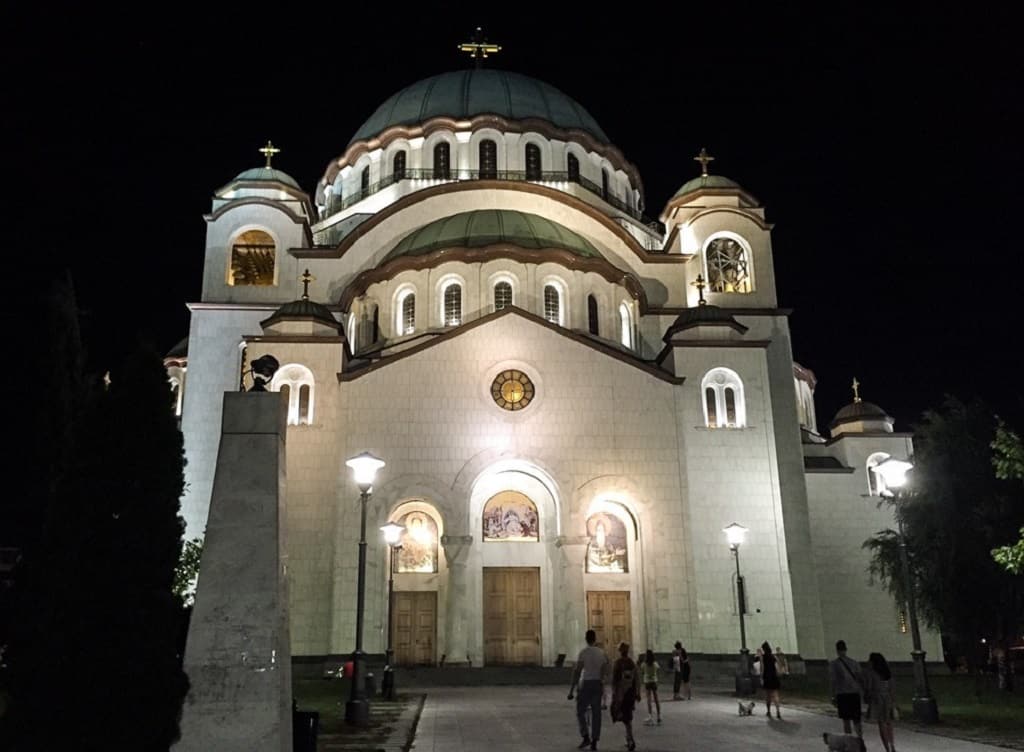 This is the Church of Saint Sava, a Serbian Orthodox Church –– one of the largest in the world. The interior is still under construction but from the outside, it's a sight to behold. The church is dedicated to Saint Sava, the founder of the Serbian Orthodox Church.
Address: Krušedolska 2a, Beograd, Serbia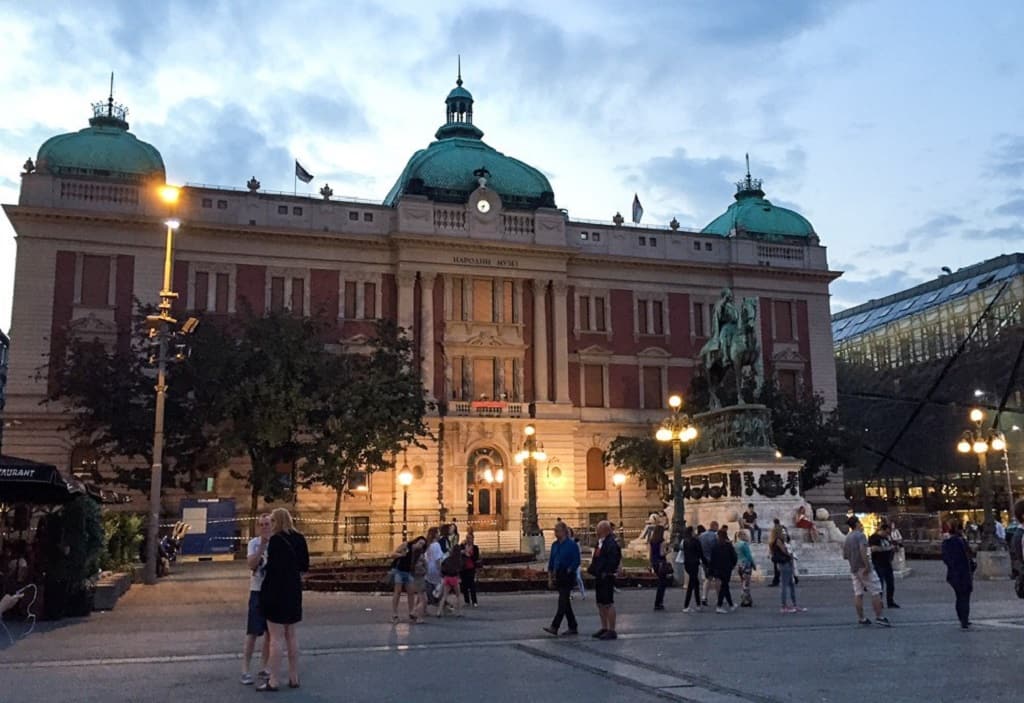 Contrary to popular belief, the Republic Square isn't the actual centre of the city. It's about 100 metres away, from Terazije, the actual central square of Belgrade. But it doesn't matter since many people make this their designated meeting spot. It is also the meeting point of the free walking tour which starts at 11:00 am and 4:00 pm daily, all year round.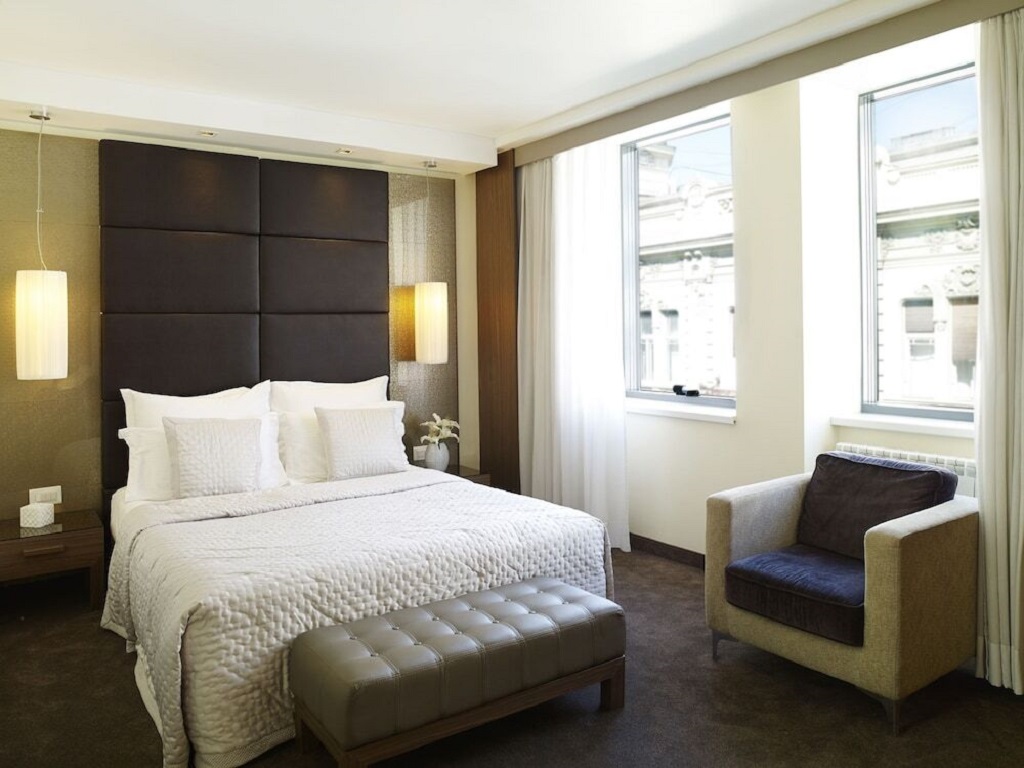 Since getting around Belgrade can prove to be a challenge if you can't read Cyrillic, I recommend staying at Belgrade Art Hotel just steps away from Republic Square. The art deco hotel features minimalist-chic rooms, free WiFi, and LCD TV.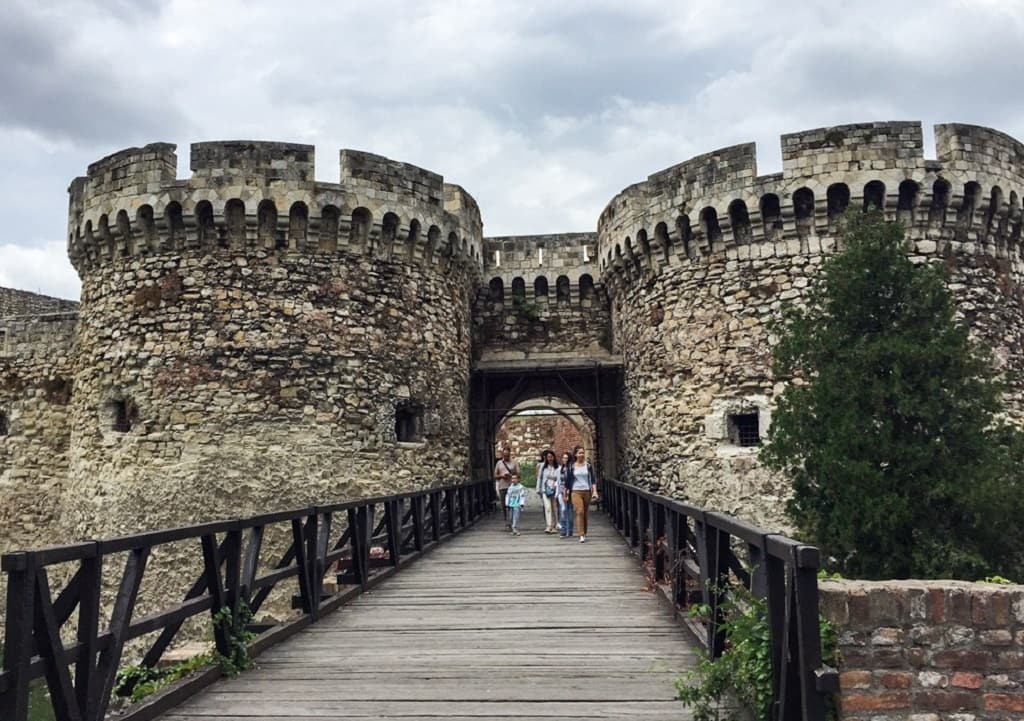 I joined the free walking tour led by a professional tour guide who told us about the history of this city as we walked around. The Belgrade Fortress is the second last pit stop of the tour. The fortress has a historical significance, apparently founded in 3rd century BC by a Celtic tribe called Scordisci. Nowadays though, it's a popular hangout spot with a lovely view of the river.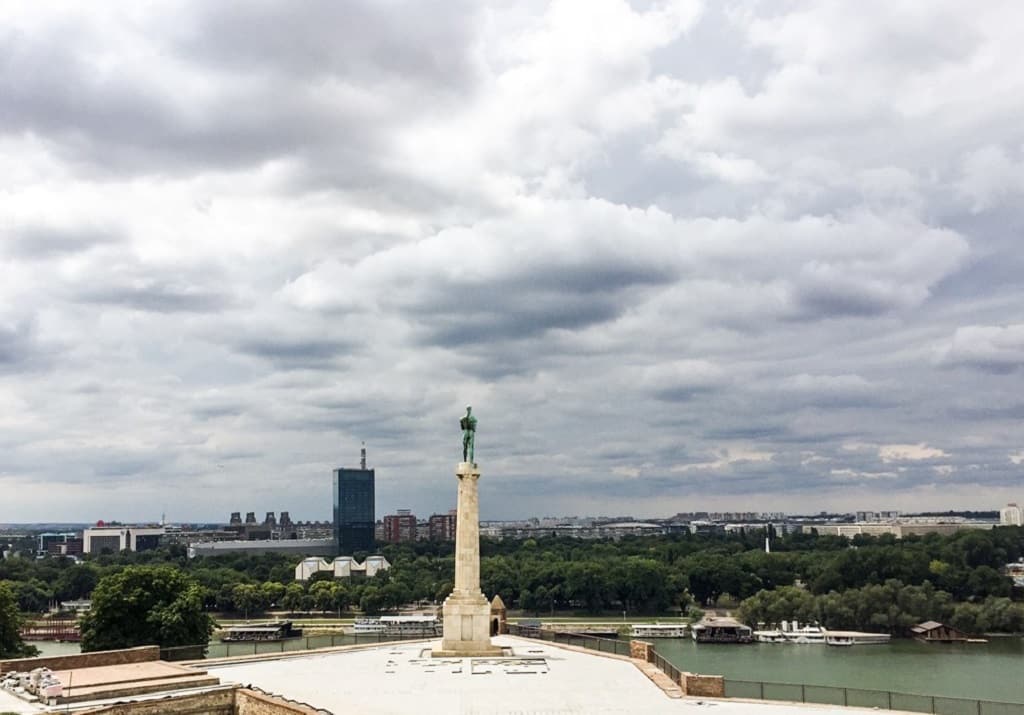 While I was there, I noticed a statue of a naked man. He is The Victor, a symbol of Belgrade's victory over the Ottomans. It was initially supposed to be erected in Terazije, but it was opposed on moral grounds as people were afraid that a statue of a naked man in the city centre would "corrupt" the minds of women. It now stands tall in the fortress and has become Belgrade's most iconic landmark.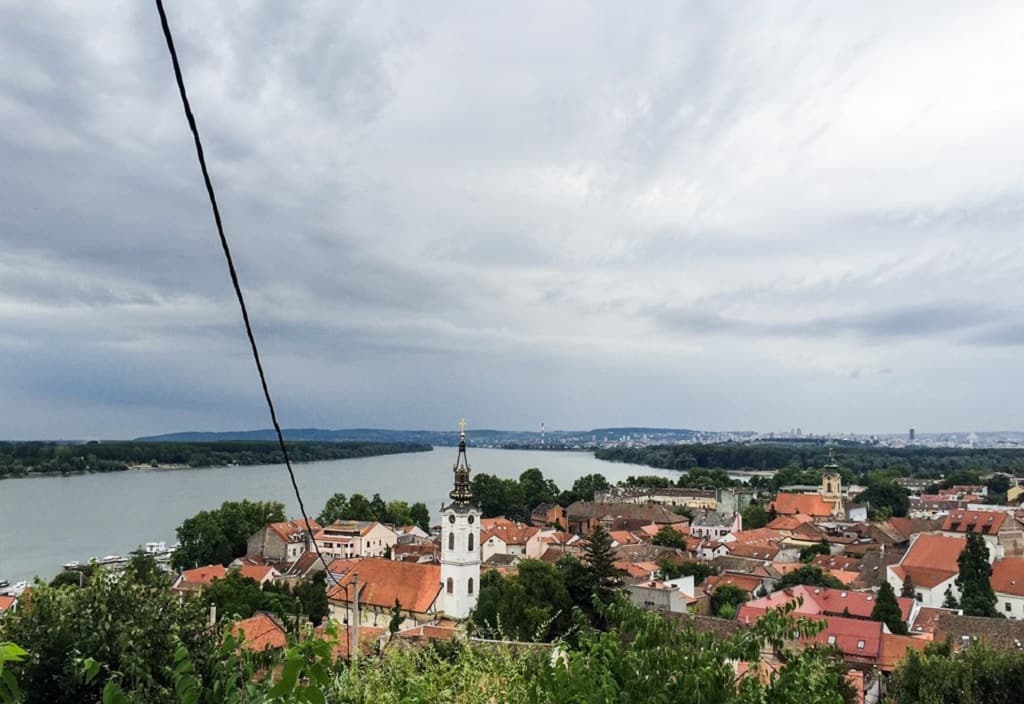 Zemun is a charming town vastly different from what you'll see in other parts of Belgrade. It's an old town, the only part of Belgrade with Austro-Hungarian influences. There are no brutalist buildings. It was part of Austria-Hungary until World War I in 1914. Even after it officially became Serbian territory, it used to be a town separate from Belgrade and some folk who live there still say, "I'm going to Belgrade" when they're heading to the city. I would suggest joining the Zemun tour if you don't have a local to take you there.
The Hip Side of Belgrade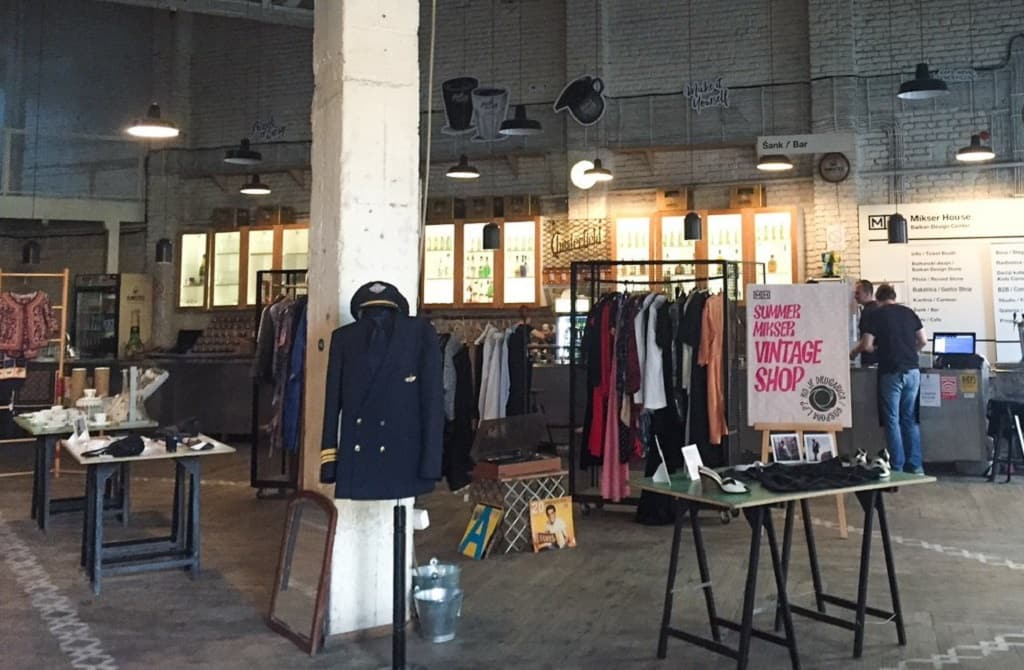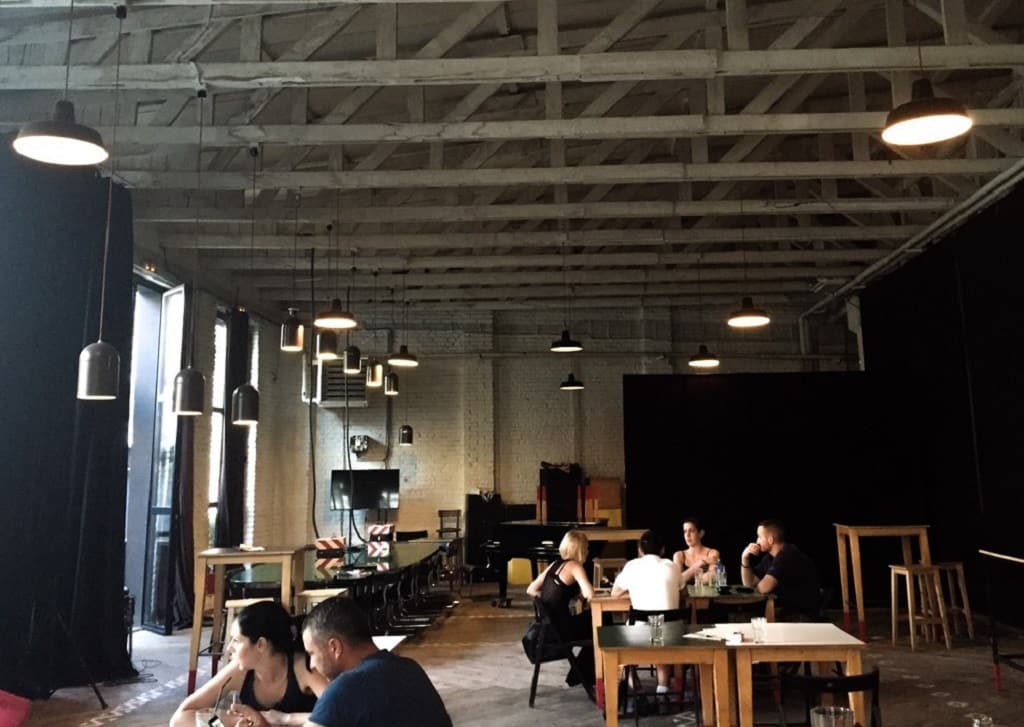 Mikser House is a co-working space/bar/events venue. It also doubles as retail space selling handmade products by local designers and artisans. It's great for digital nomads who need a place to get some work done and for travellers looking to take home some unique souvenirs.
Address: Karađorđeva 46, Beograd 11000, Serbia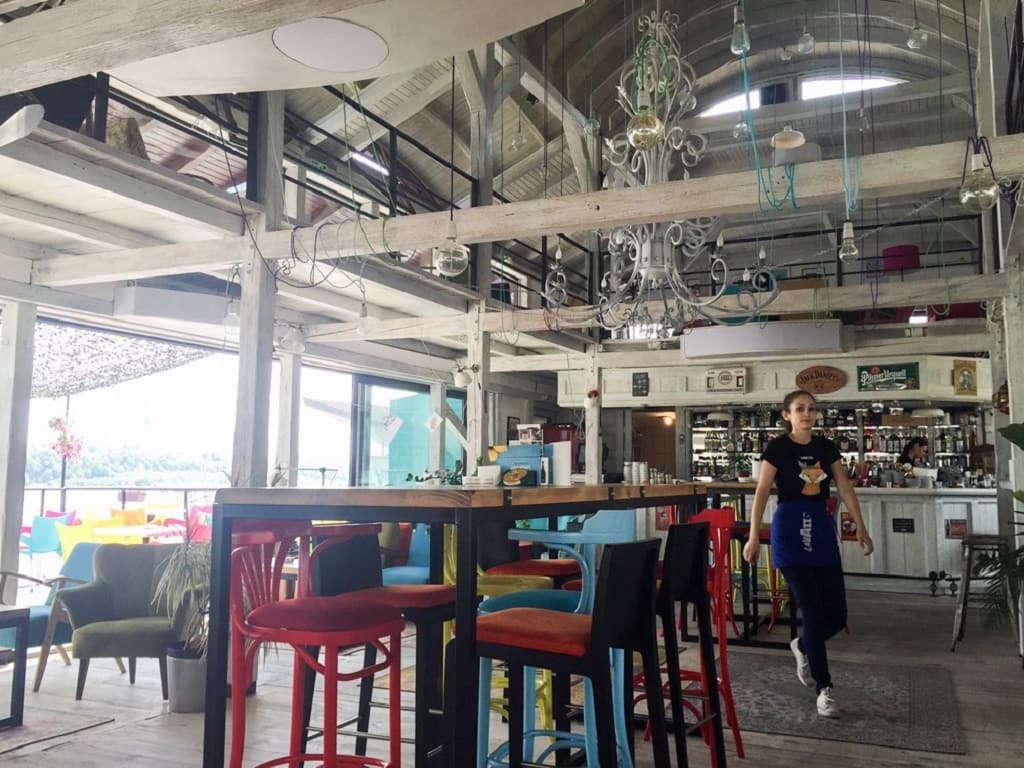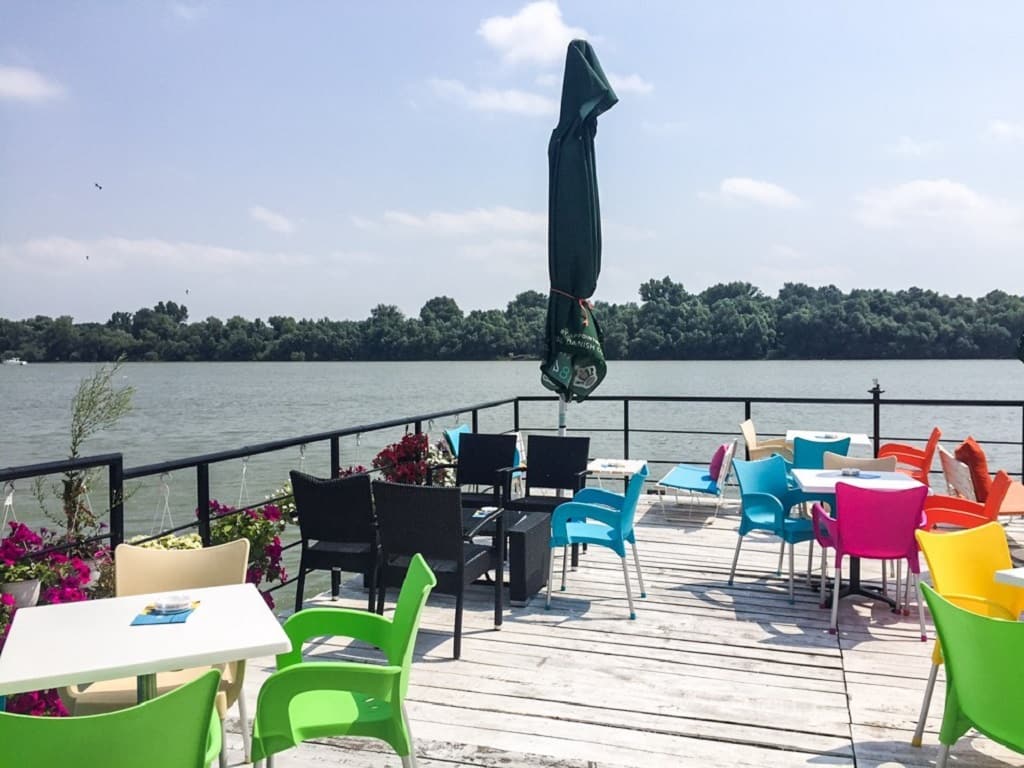 This is Lemon Chili, a hip cafe on a boat –– that's not something you come across often. They're also open to customers bringing their laptops there to work. But order something to drink or eat, of course.
Address: Bulevar Nikole Tesle 110, Beograd, Serbia
Belgrade Nightlife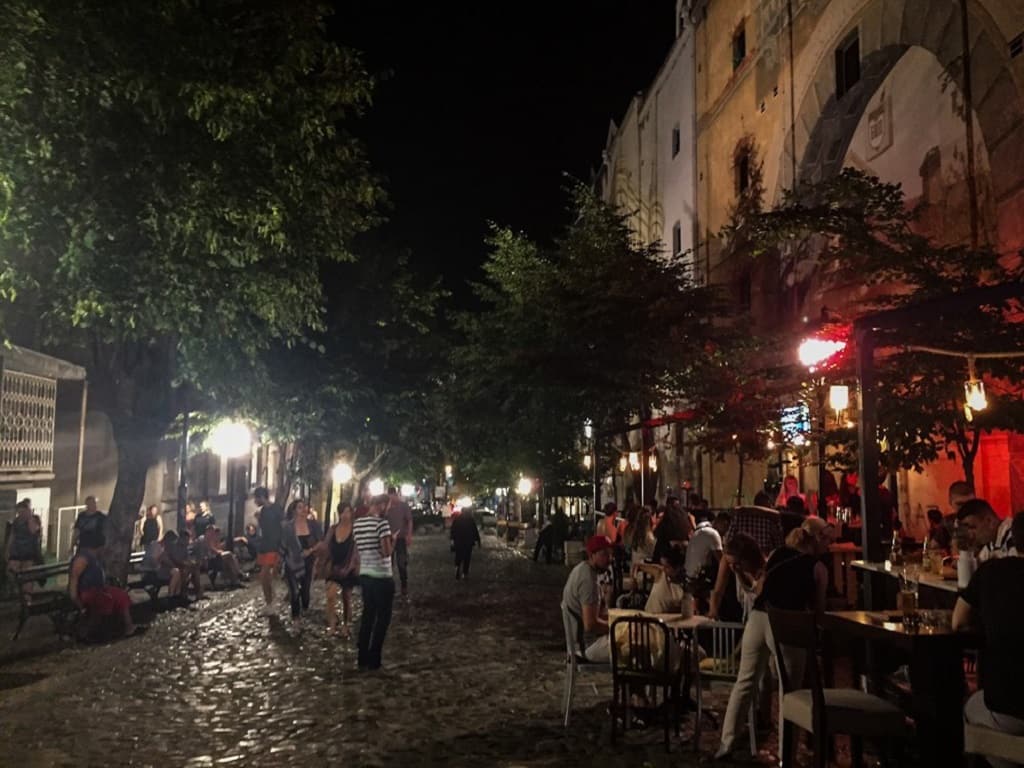 A 10-minute walk from the city centre, the Bohemian Quarter comes alive at night with music and people singing, dancing, and drinking. There are also restaurants there serving traditional Serbian food so dinner can turn into a full-on night out if you so wish.
What's unique about Belgrade are its river clubs –– clubs on boats docked by the river. For a unique party experience, definitely head to one of those, such as Klub 20/44, a house and techno club that's a favourite of locals who are into underground electronic music.
Address: Ušće bb, Beograd 11000, Serbia
Must-eats at Belgrade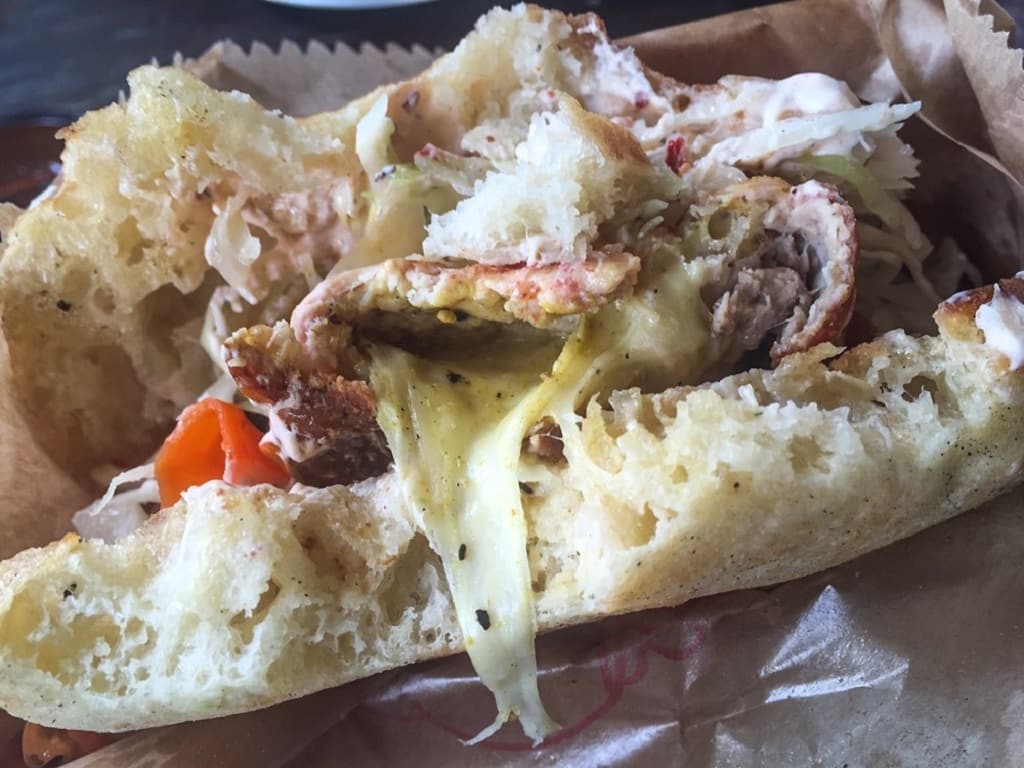 Hungry after a night out in the club? There are loads of food options available even past midnight. You'll see a lot of sandwiches and meat dishes no matter where you are and the time of day. There are fast food kiosks everywhere, and if you can't understand what's on the menu, just point to a picture if there's any.
These delicious, juicy meat sandwiches are better than any McDonald's burger and you can choose to have various sauces and fillings in it. If you're a vegetarian, unfortunately, there isn't much you can eat besides salads.
One national dish worth trying is shopska salad made with tomatoes, cucumbers, bell pepper, onion, olives, seasoned with extra virgin olive oil and salt, topped with finely grated feta cheese.
Try to get a plate of cevapcici, too, which is made with grilled meat sausages served with flatbread and fries, popular throughout the Balkans. Think of it as the Balkan version of the Arabic Kebab.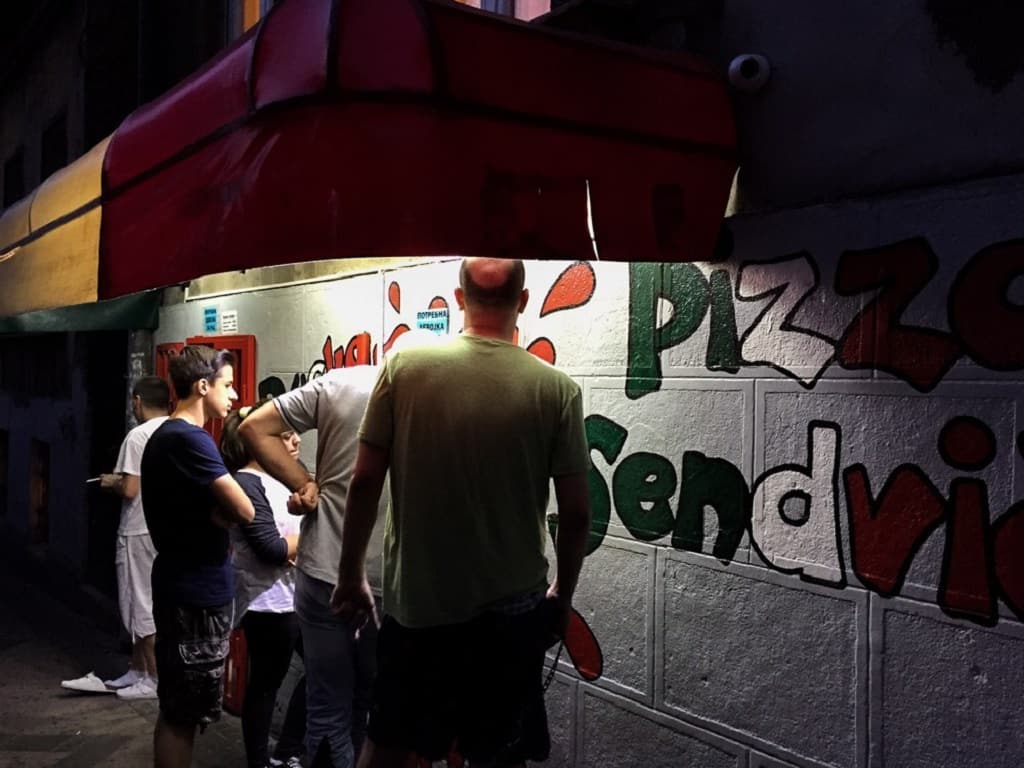 There's a pizza joint not far away from the city centre called Bucko. It's a literal hole in the wall, where you order pizza and choose from one of 10 to 12 different creamy sauces for your pizza. This is not for the pizza purists, but if you're up for something different, definitely give it a shot. You won't miss it as there will be a queue around 9:00 pm.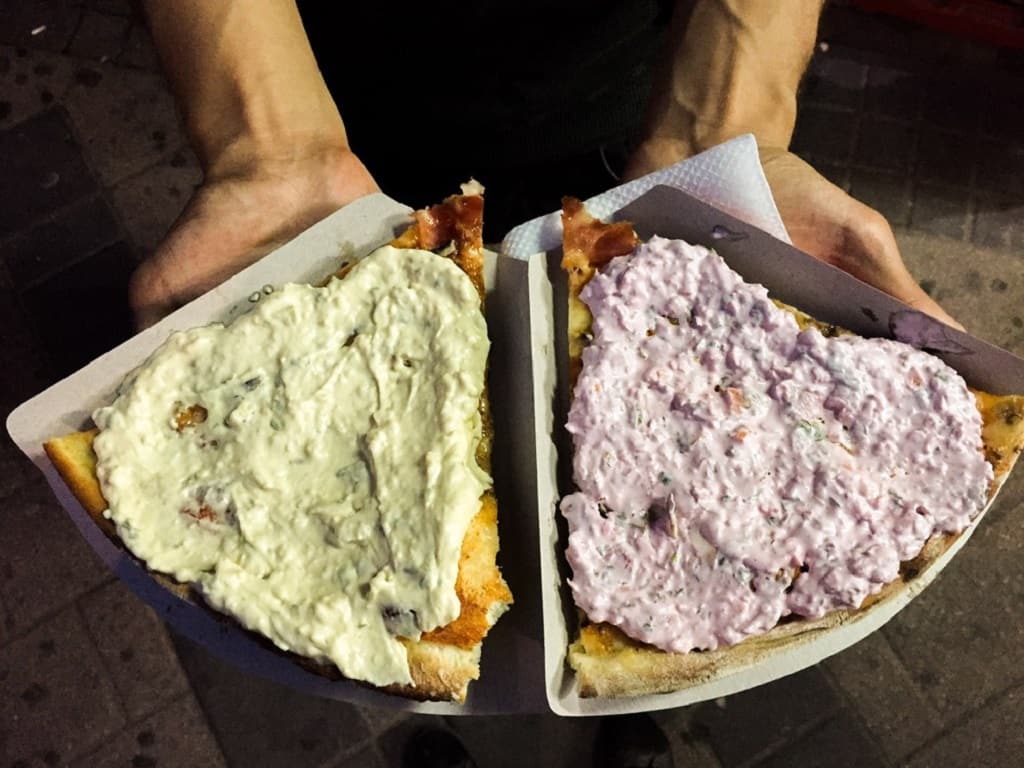 We got a chicken with mayonnaise topping and a "vitamin mix", a topping made of beetroot, carrots, celery with what looks like yoghurt. The latter was actually kind of refreshing, like a salad, while the former was too cloying, with too much mayo.
Address: 11000, Beogradska 56, Belgrade 11000, Serbia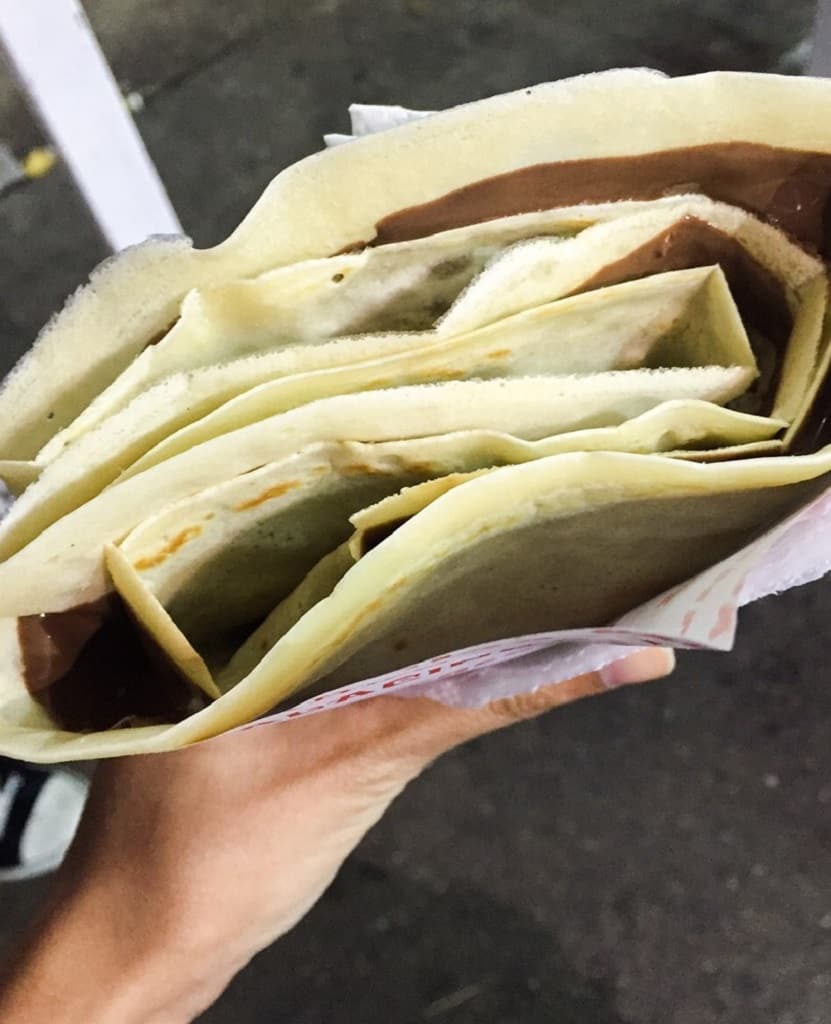 What this city does best is pancakes stuffed with all sorts of toppings. Choose from an extensive menu of fruity, sweet, or savoury pancakes with at least three different combinations of toppings.
I got a pancake stuffed with Nutella, hazelnut, and grated coconut. There are pancake joints almost everywhere in the city so just go with your gut or ask a local for their favourite place for pancakes in town.

Though this is just a brief guide to Belgrade, I hope it'll give you some ideas on what to expect on your first time there. In my opinion, it's not a city for solo travellers who plan to be completely solitary. It'd make your trip much easier if you try to meet some locals (try Couchsurfing or MeetUp), make friends, and go out with them. Good luck!
[tabs]
[tab title="Where to Stay" icon="entypo-suitcase"]
[button style='blue' icon="entypo-suitcase" url='https://www.expedia.com.my/Belgrade-Hotels.d6333.Travel-Guide-Hotels' fullwidth='true'] Find Hotels in Belgrade [/button]
[/tab]
[tab title="Let's Go!" icon="entypo-flight"]
[button icon="entypo-flight" url='https://www.expedia.com.my/Cheap-Flights-To-Belgrade.d6333.Travel-Guide-Flights' fullwidth='true'] Flights to Belgrade [/button]
[/tab]
[/tabs]