By Expedia Team, on October 19, 2018
Ticking Off My Bucket List: The Quiet Town of Hua Hin
Just a 3-hour drive away from Bangkok, Hua Hin offers a welcome change from the bustling city of Bangkok. Hua Hin checks my bucket list with its long serene beach, fun-filled night markets, a laid-back atmosphere and curiously themed venues. Its not-so-near distance from the Bangkok Airport made me quite hesitant to visit at first, but I was curious about what the quaint city holds.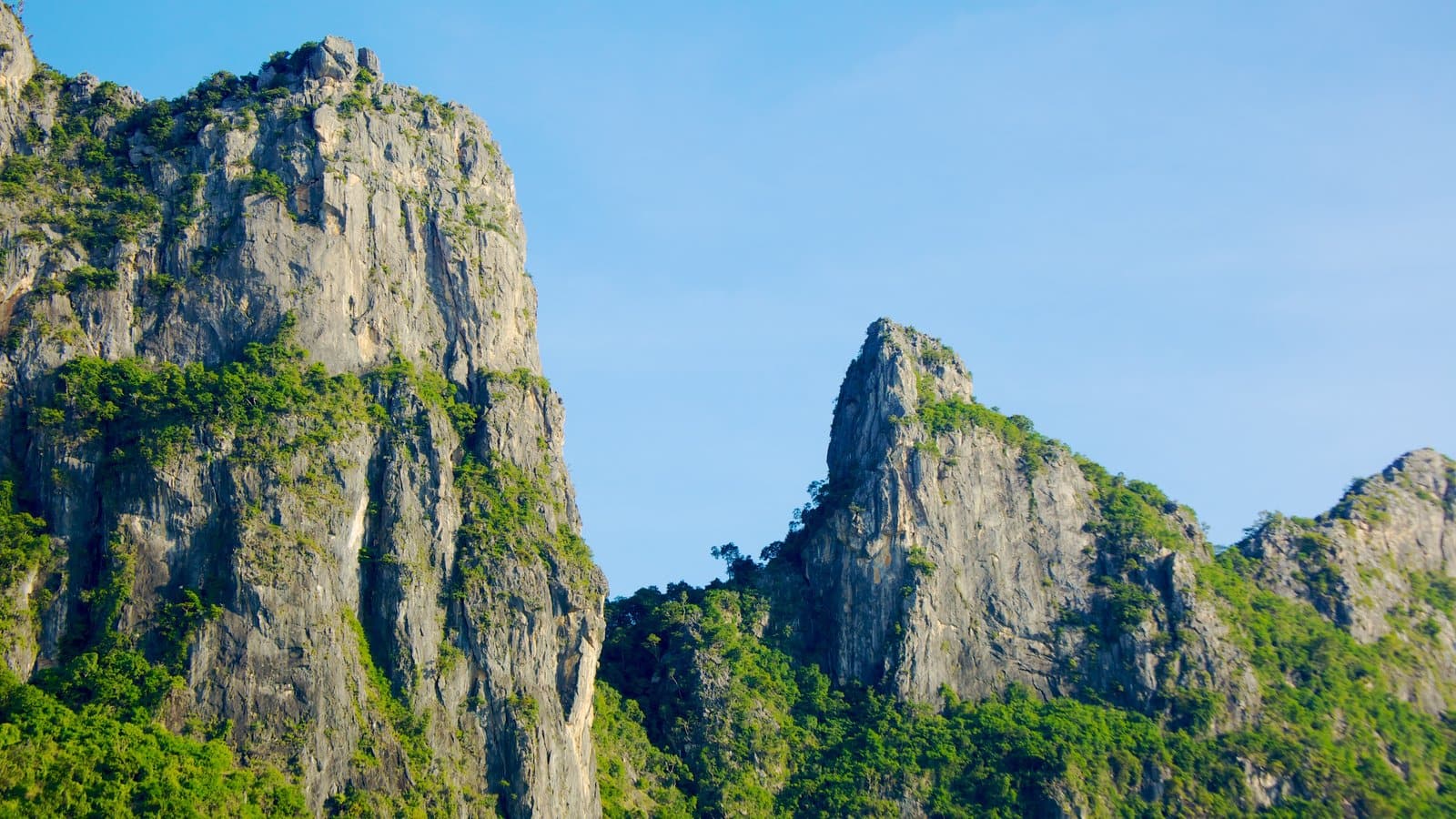 Taking a minivan from Bangkok's Southern Bus Terminal, I was surprised by the view of a lively town, in contrast to a quiet suburb that I imagined. There's no towering building, but hostels, tailor shops, and cafes lining the street seem to provide a more down-to-earth ambience.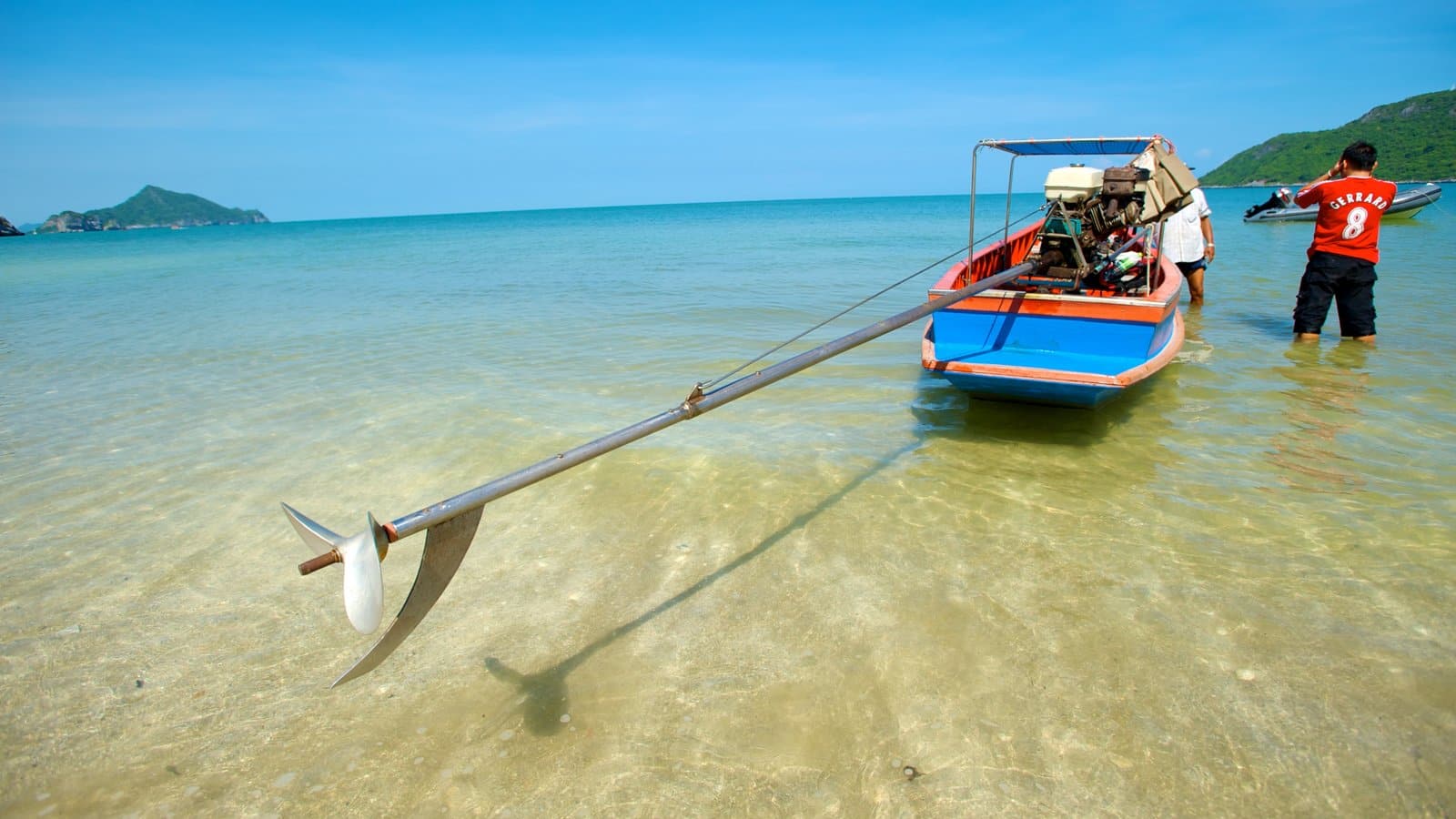 Planning a Trip to Hua Hin
Best Time to Visit Hua Hin 
As with any parts of Thailand, Hua Hin has a tropical climate with warm and humid weathers most of the time with a few rainy months in a year. Generally, November to February are the best months to visit due to the cooler temperature. March to May is extremely hot while the rainy season stretches between June and October.
Getting to Hua Hin
After flying directly to Bangkok, we took a 3- to 4-hour van ride from Bangkok's Southern Bus Terminal, but you can also rent a car and drive to Hua Hin yourself. Renting a car allows you to stop along the way to appreciate the salt flats or to have a seafood lunch with a view of Cha Am beach. Alternatively, a train ride from Bangkok Hua Lamphong Railway Station to Hua Hin also gives you a beautiful change of view.
The very great thing about Hua Hin are the choices of accommodation. From the budget comfy hostel and hotels overlooking the sea to resort-like condominium rentals, Hua Hin has plenty of accommodation options at a wallet-friendly rate.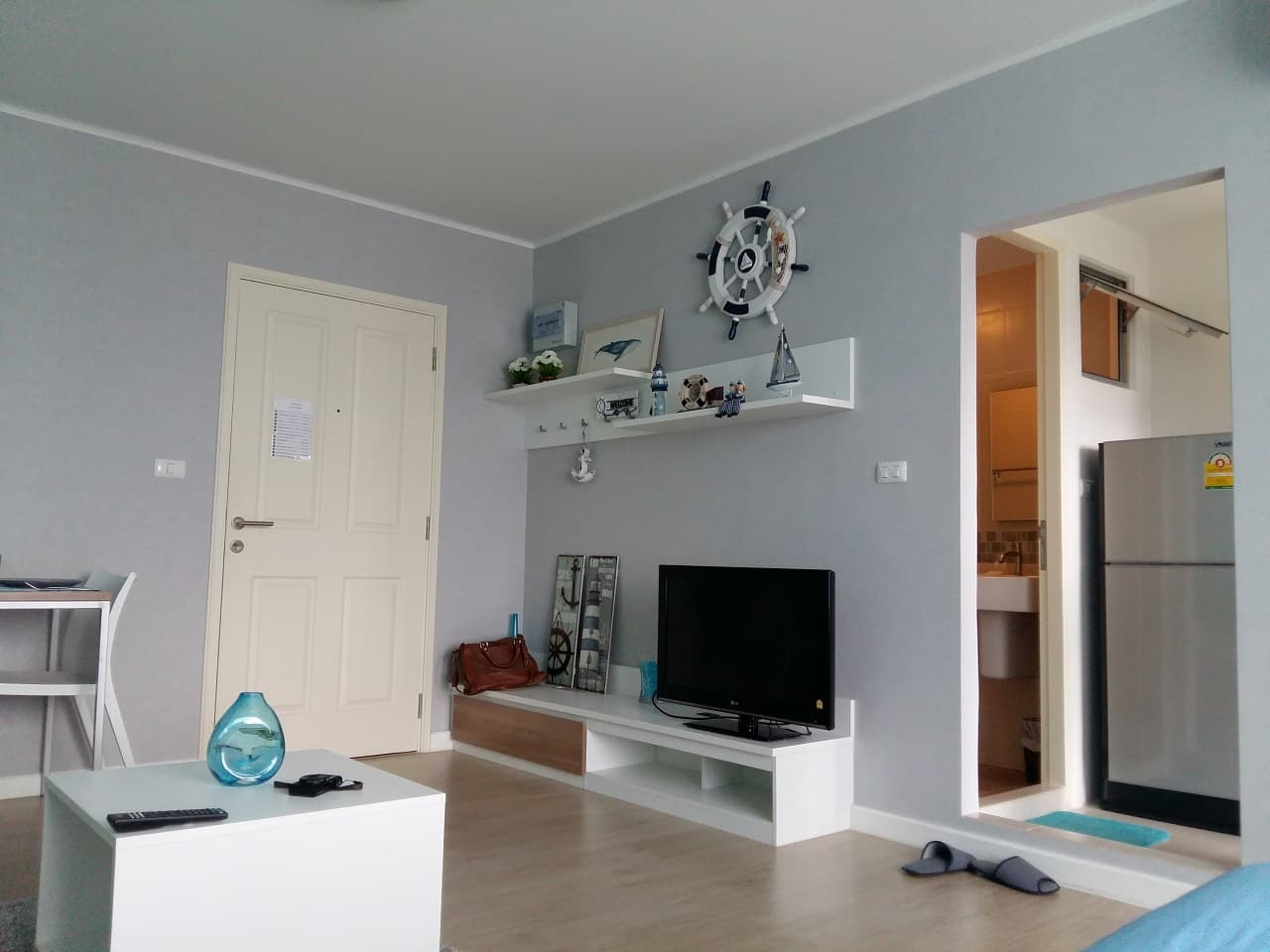 We checked into Baan Peang Ploen, a studio condominium at the southern part of Hua Hin, not far from Nong Kae and Khao Thakiab beach. Surrounded by residential areas and fishing villages, Baan Peang Ploen was an excellent way to experience Hua Hin like a local. Family Mart is conveniently just across the street, a few seafood restaurants are also within walking distance.
Things to do in Hua Hin
Hua Hin Railway Station
Don't say you have been to Hua Hin if you have not visited the Hua Hin Railway Station. Dubbed as the most picturesque train station in Thailand, Hua Hin Railway Station features bright red wooden panels and an old Siam-style Royal Waiting Room. Hua Hin was known as the seaside getaway, especially because the Thai royal frequently travelled to Hua Hin during summer.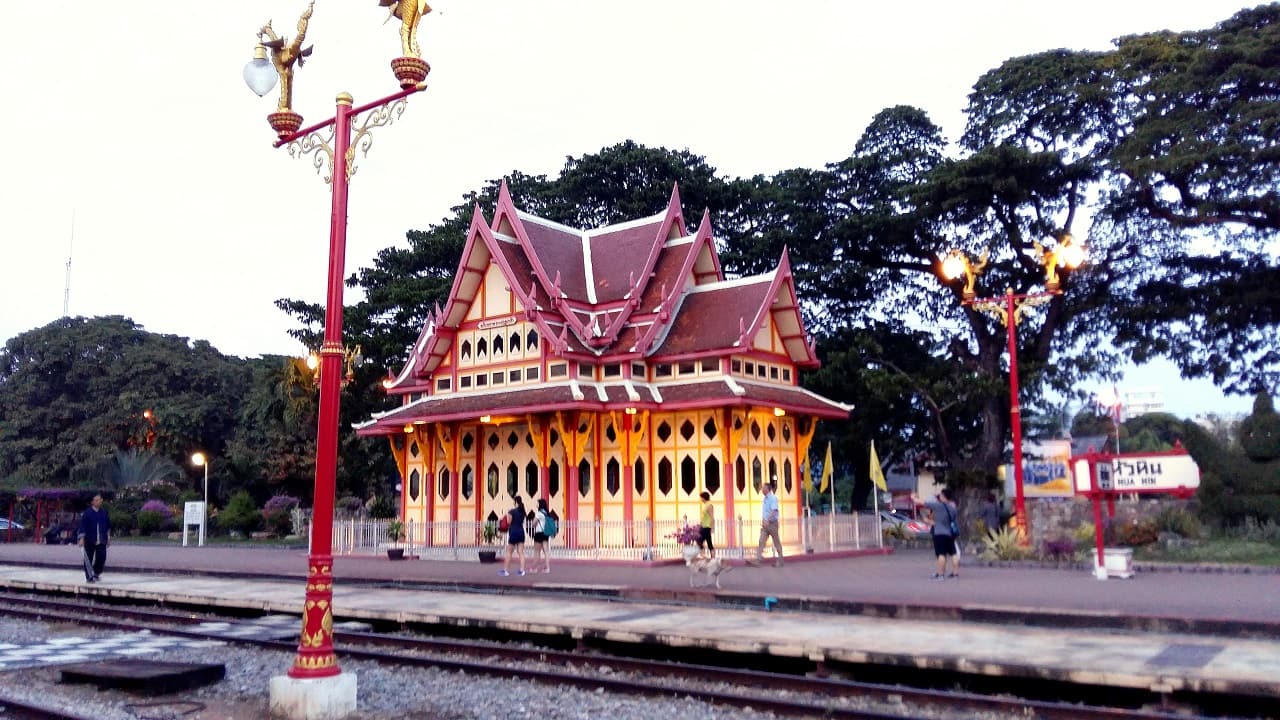 It's best to visit Hua Hin Railway Station in the evening where the station is lit up.
[tabs]
[tab title="Visitor Info" icon="entypo-book"]
Address: Phra Pokklao Road (off Hua Hin 76 or Damnoen Kasem Road)
Opening hour: 7 am – 11 pm
How to get there: On foot or via a taxi as parking spaces are scarce.
[/tab]
[/tabs]
Hua Hin Night Market
As the day turns dark, it's time to visit the Hua Hin Night Market. The market was neither too big nor small. Here, you can shop for local trinkets and indulge in local street delicacies. We decided to get our dinner here, considering the spread of choices (and those towering piles of seafood!). You can just pick any seafood and ask the restaurants to cook them the way you want it.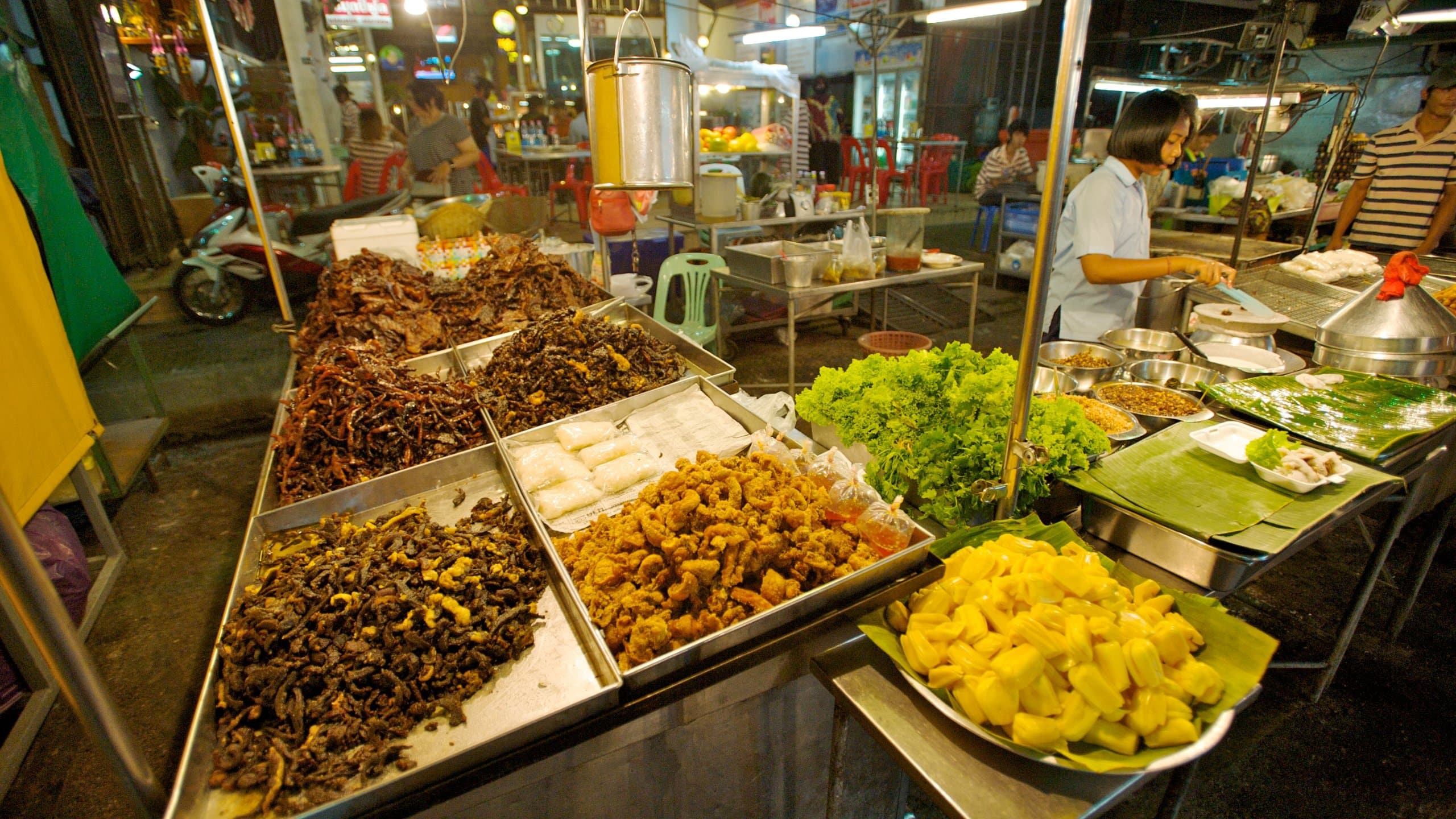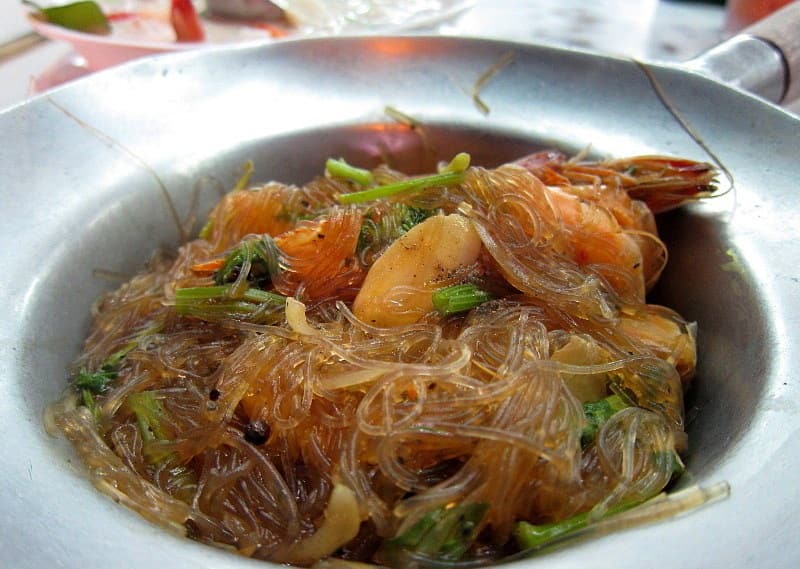 We had a sumptuous Thai dinner at Koti Restaurant, the oldest restaurant in Hua Hin. Instead of ordering the norm Tom Yum Goong, we had the creamiest Tom Kha Seafood (Seafood Coconut Soup) – the delectable combination of sourish, spicy and aromatic ingredients. We tried the signature dish too, which was Prawn with Vermicelli but honestly, I think Tom Kha Seafood fared far better.
For Malaysians who are blessed with very good 'otak-otak', I wouldn't recommend Koti Restaurant's Fish Cake which proved to be too mushy in texture and too fishy in taste for me.
After the feast, we headed to True Coffee (which is now permanently closed) for a night cuppa coffee. Our night ended with a good massage at one of the parlours in the market. A much-needed relaxation sesh for my tense muscles!
[tabs]
[tab title="Visitor Info" icon="entypo-book"]
Address: Dechanuchit Alley (intersecting Sa Song Road)
Opening hour: 6 pm – 11 pm
How to get there: On foot or take a taxi. The nearest paid car park is at Wat Hua Hin which is limited.
[/tab]
[/tabs]
Khao Takiab Beach
Hua Hin is a coastal town blessed with long stretches of beautiful beaches. The Hua One of the most popular spots among tourists, Hua Hin's beaches are so crowded that you need to squeeze in between sardine-packed human beings. In the end, we picked Khao Takiab for our sun-bathing session.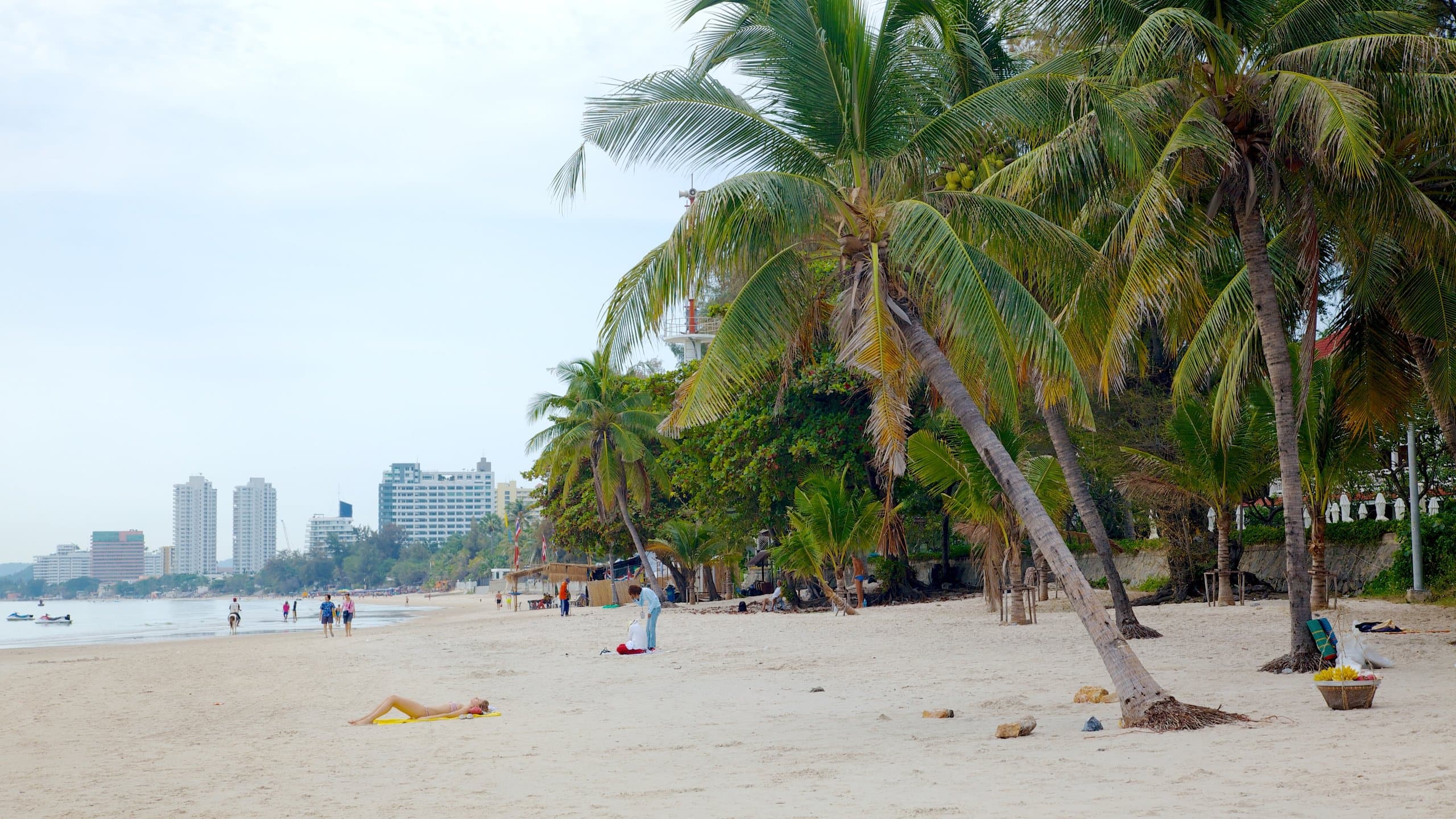 Swiss Sheep Farm
Hua Hin has several Insta-worthy attractions like Swiss Sheep Farm and Santorini Park. In the end, the smiley faces of alpacas at Swiss Sheep Farm won our hearts.
Swiss Sheep Farm is a petting zoo, similar to those at a typical European farm. Although the farm caters more towards children, it is still a lovely place for couples and families to relax and feed animals together. The farm family members are rather huge. Little donkeys, chickens, horses, rabbits, lambs and alpacas — I have weak spots for them all!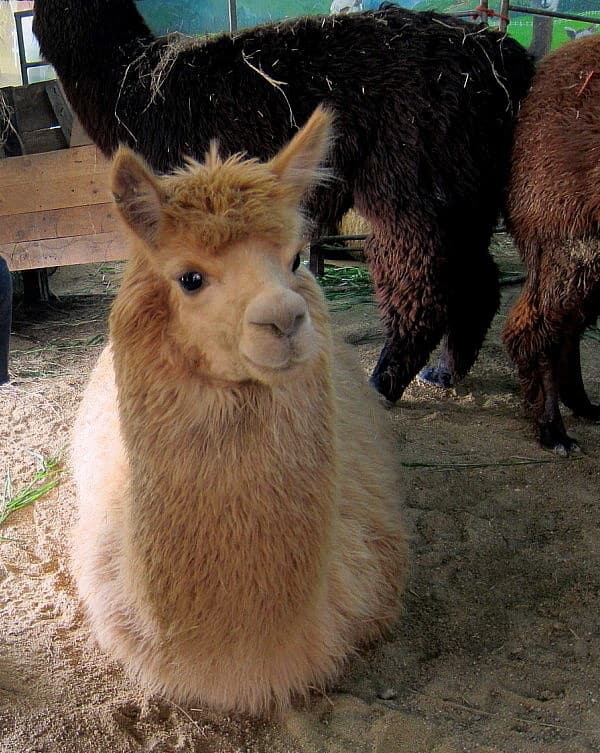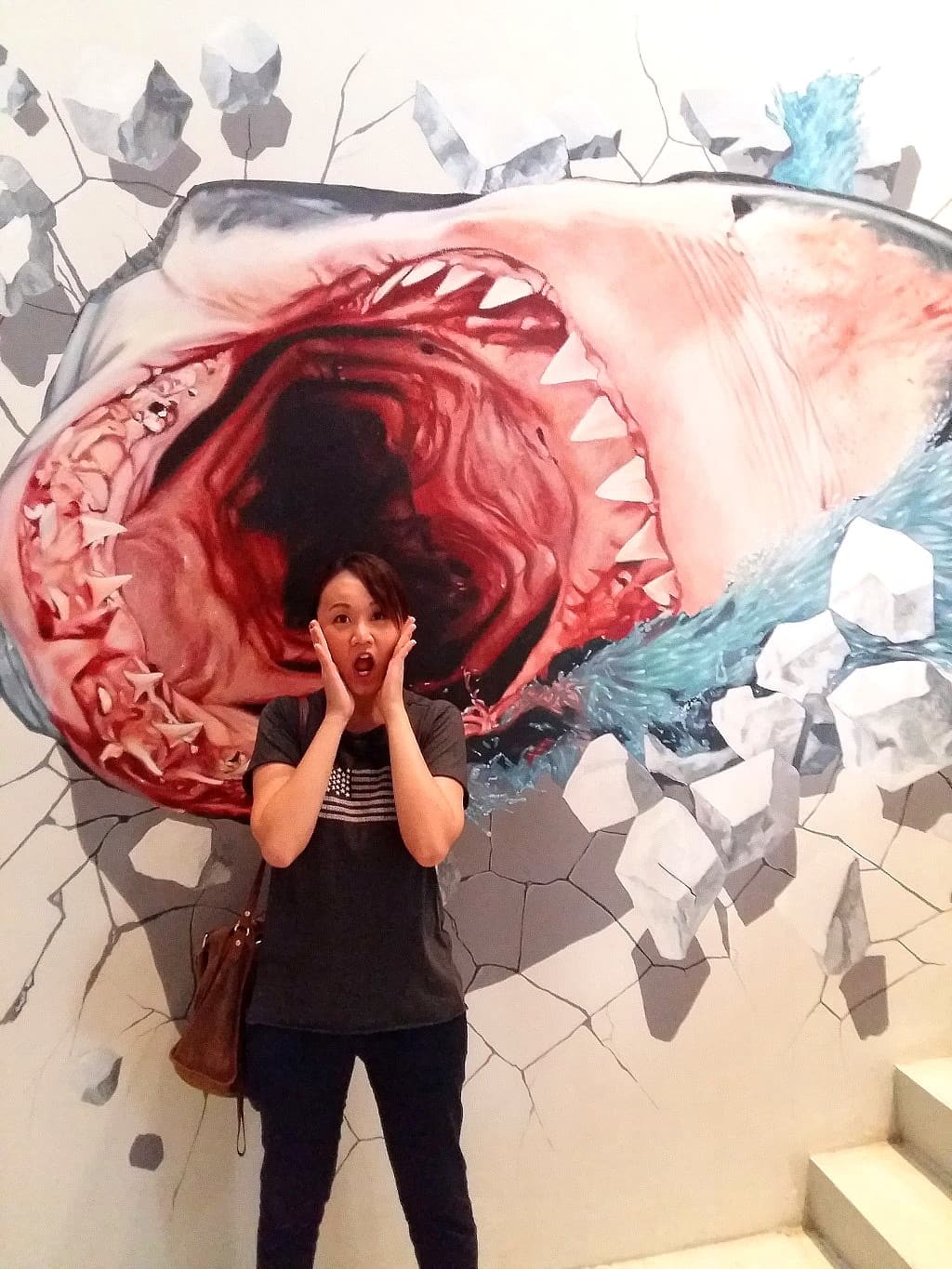 Besides animals, the farm also puts up a 3D mural hall where you can goof around with your friends. I just can't keep my face straight when I am on the verge of being eaten by a shark, can I?!
[tabs]
[tab title="Visitor Info" icon="entypo-book"]
Address: Khao Yai, Cha-am District, Phetchaburi 76120
Opening hour: 10 am – 7 pm
How to get there: Book a taxi for a return trip as it will be a challenge to hail another taxi for return. Self-driving is the best way. 
[/tab]
[/tabs]
[tabs]
[tab title="Know Before You Go" icon="entypo-info"]
Note to travellers planning a trip to Hua Hin
24 hours proved to be too short to enjoy Hua Hin. I am so tempted to return to Hua Hin to cover more places like Mrigadayavan Palace, Monsoon Valley Vineyard, and Cicada Night Market. The next time you're planning to visit Hua Hin, make sure to spare a couple of days to fully enjoy the local experience.
[/tab]
[/tabs]