By Expedia Team, on March 30, 2019
Shopping in Taipei: What to Buy
Taipei has always been a top-listed destination for most Malaysians and Singaporeans. Renowned for its Taiwanese street food and vibrant night-market shopping, Taipei is suitable for just about any traveller.
Shopping in Taipei is one of the best parts of a holiday there. Beauty brands for example, are cheaper in Taipei than back home in Malaysia. You need some souvenirs to take home for friends and family right? Use that as an excuse to do even more shopping in Taipei. Two birds, one stone, and a bubble tea to boot. I've shortlisted 8 souvenirs you can buy back from Taipei that will earn you extra brownie points with your friends and family!
A Guide to Shopping in Taipei: What to Buy
1) Pineapple Tarts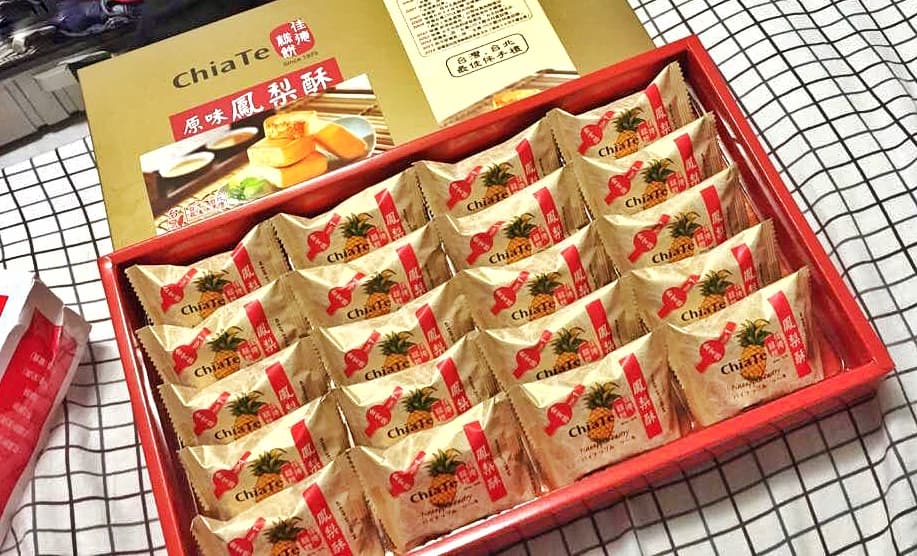 You haven't really experienced Taipei if you haven't tried its pineapple tarts. Taipei makes their pineapple tarts vastly different than how they do it back home in Malaysia or Singapore, so it's great to bring back this delicious variation of your family's favourite snack back home. Best of all, it comes in different flavours like mango, cranberries and even durian!
Be sure to look out for the 'Chia Te' brand, as it was highly recommended by the locals. It cost S$1.80 or RM5.40 per pastry which can be a little pricey when buying in bulk, but they are well worth the price.
2) Taiwanese Mochi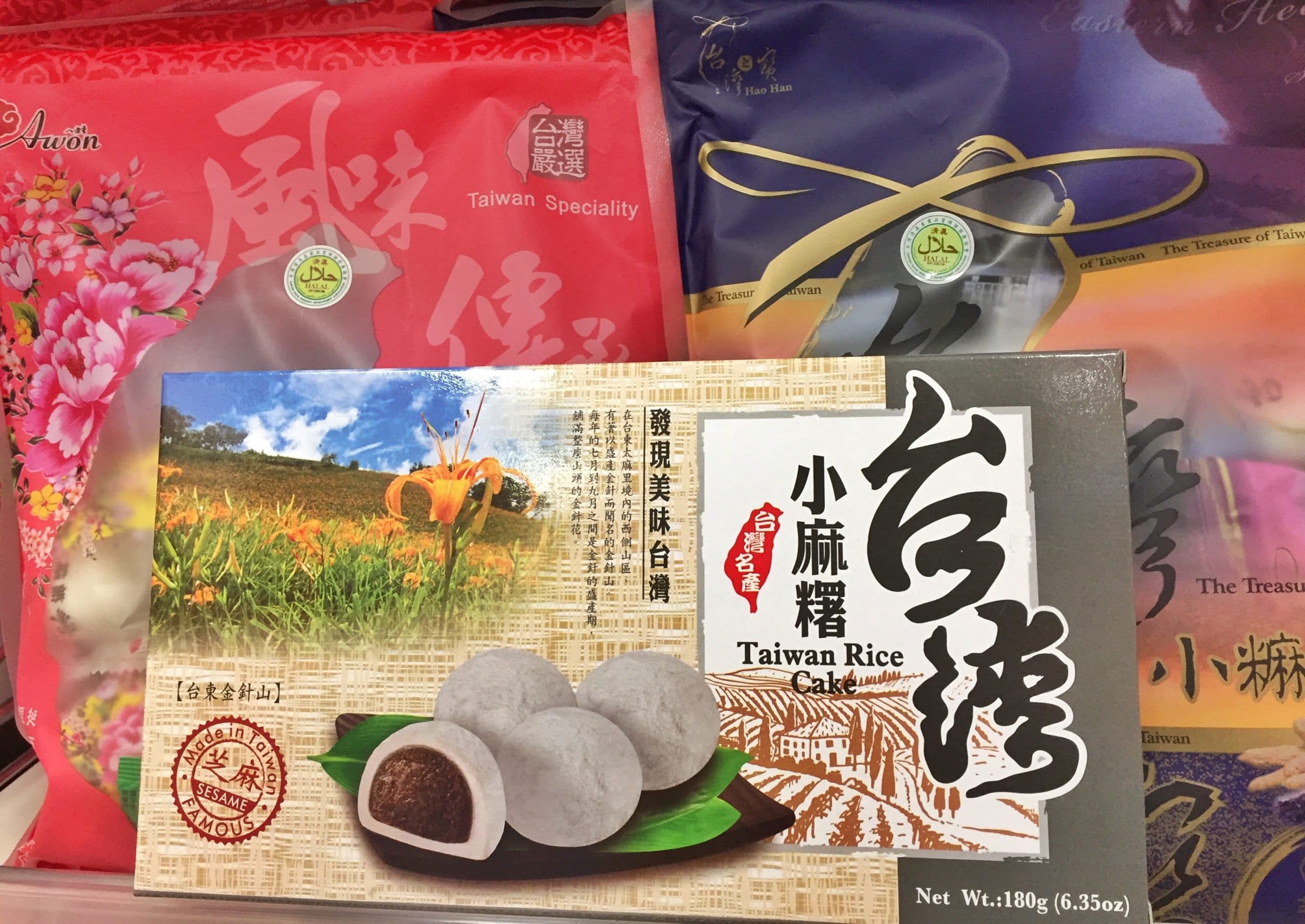 Next on the list of shopping in Taipei version-edible, is Taiwanese mochi. This snack is just as delicious. Aside from traditional flavours such as green tea and sweet corn, ice cream mochi is extremely popular as well. Like all mochi, these ones are tasty but also just fun to eat!  A perfect souvenir to bring home to your favourite sweet-toothed friend.
It's relatively cheap, with twelve pieces costing around S$8 or RM24. My personal favourite is the green tea-flavoured mochi with azuki filling.
3) Metal/ Iron Eggs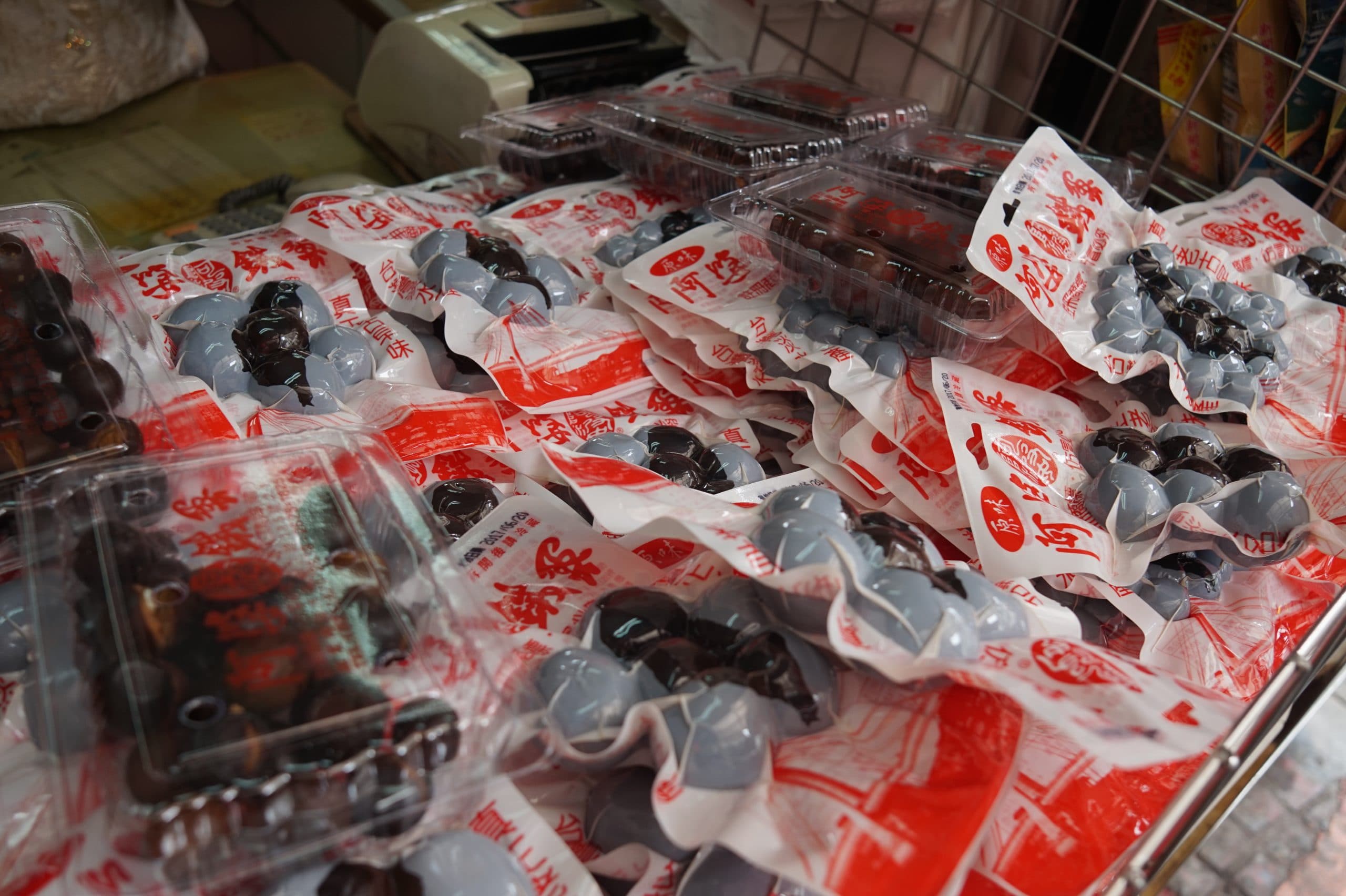 This is a delicacy that can be categorized as an acquired taste. It has a strange texture too.
These are hardboiled eggs that are repetitively boiled in a "Five Spice broth" and then air-dried until it almost has a hard texture. They are savoury, sweet, and have distinct herbal notes. Don't let this put you off though. This flavourful snack is a definite must-try!
I highly recommend getting these eggs from 'Ah Po Tie Dan' located at Tam Sui District. Each packet costs S$4.50 or RM13.50 and is cheaper when you purchase them in a bundle.
4) Taiwanese Tea Leaves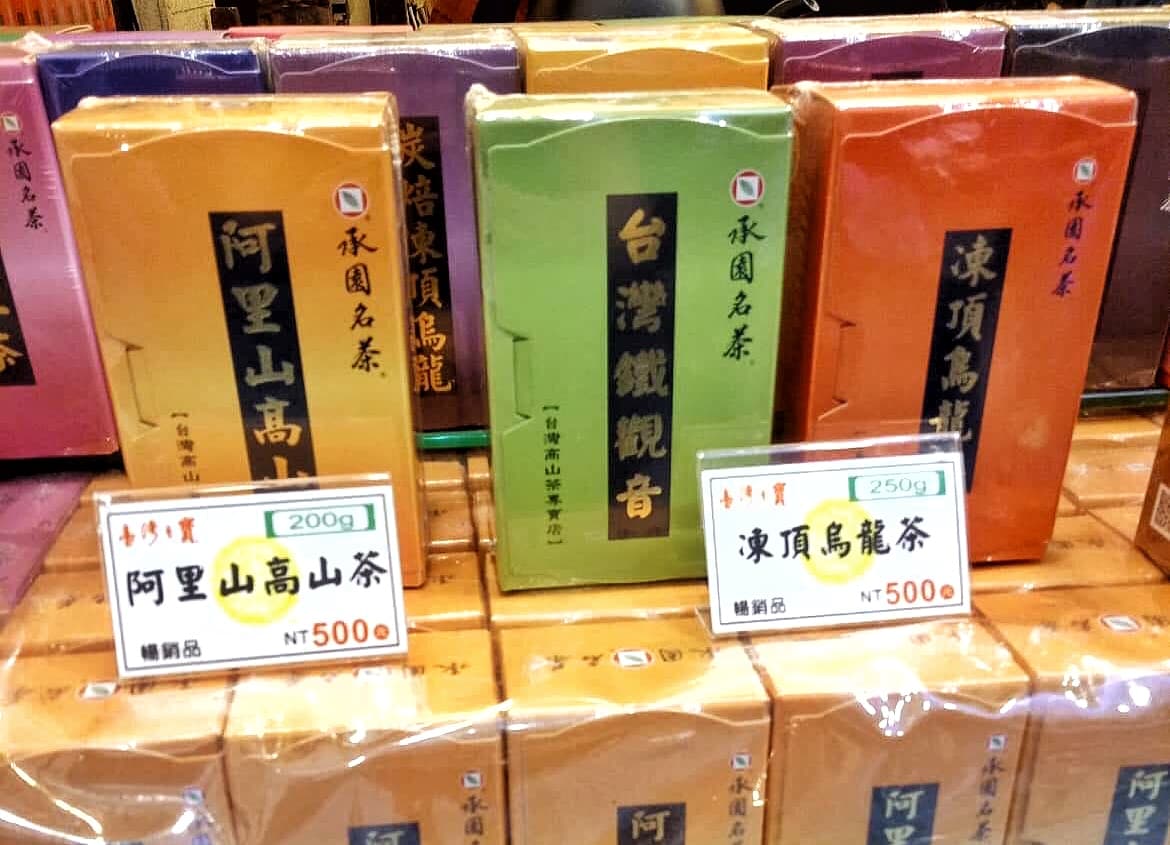 Taipei may be more famous worldwide for producing bubble tea, but it actually also brews some of the best teas in the world. Due to the special climate, soil quality, and altitude in these Taiwanese mountains, they grow the most fragrant tea leaves.
Prices can be pretty steep depending on the quality and variety, but it's worth every cent.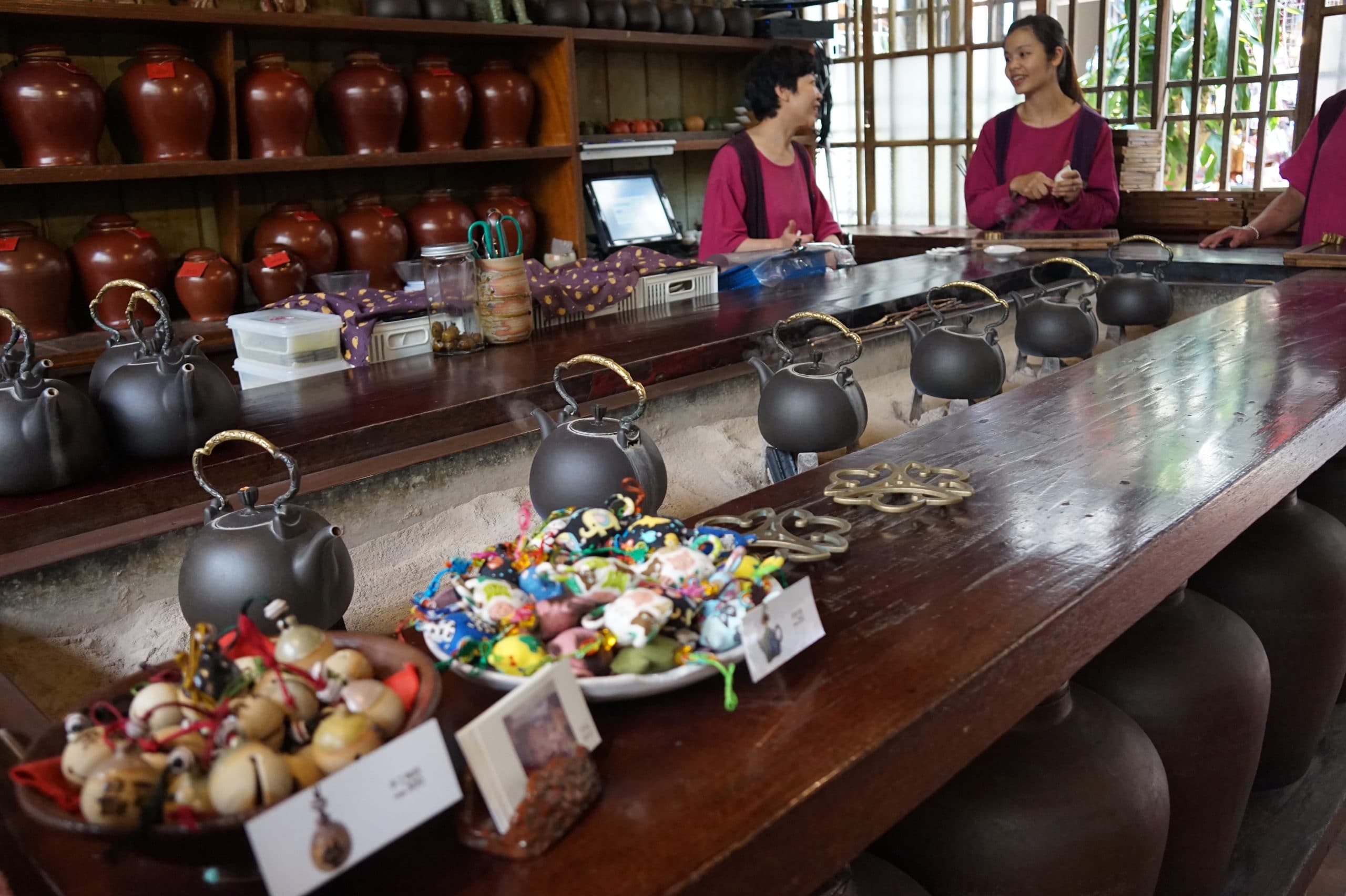 5) Taiwanese Cosmetics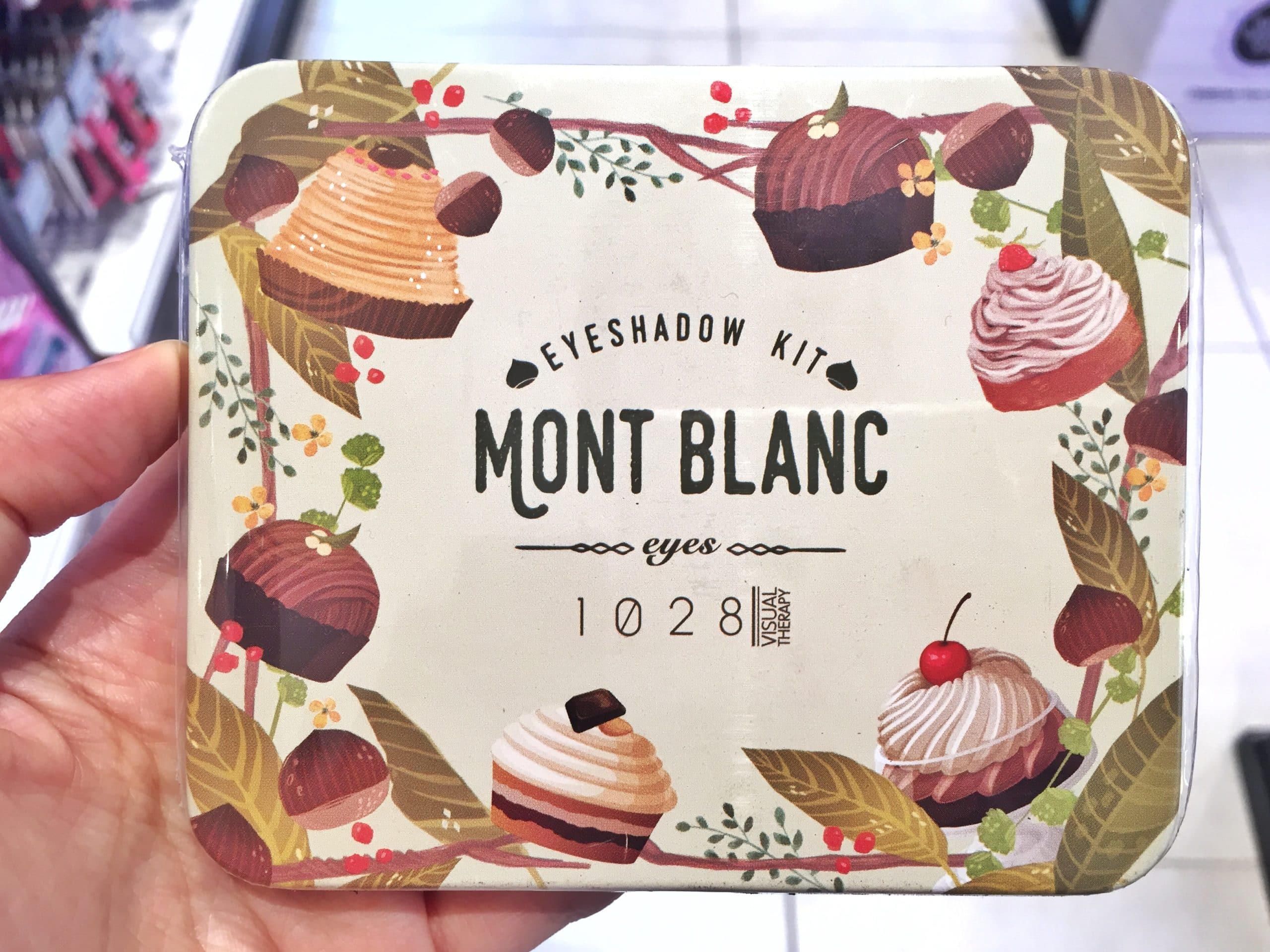 You can't leave Taipei without a big haul of Taiwanese cosmetics and beauty products! You have to put these on your Taipei shopping list.
My favourite products include: 1028, My Beauty Diary, Dr.Wu skincare set, Naruko, and Dr Morita face masks.
You'll be happy to know your favourite Taiwan-made beauty products are cheaper in Taipei! They cost on average about two-thirds the price you'll pay for them in Singapore or Malaysia. They make for great gifts for friend and family.
Price can be as low as 70% off during sales. Simply visit any Watsons store in Taipei and they'll probably be selling everything on your wishlist.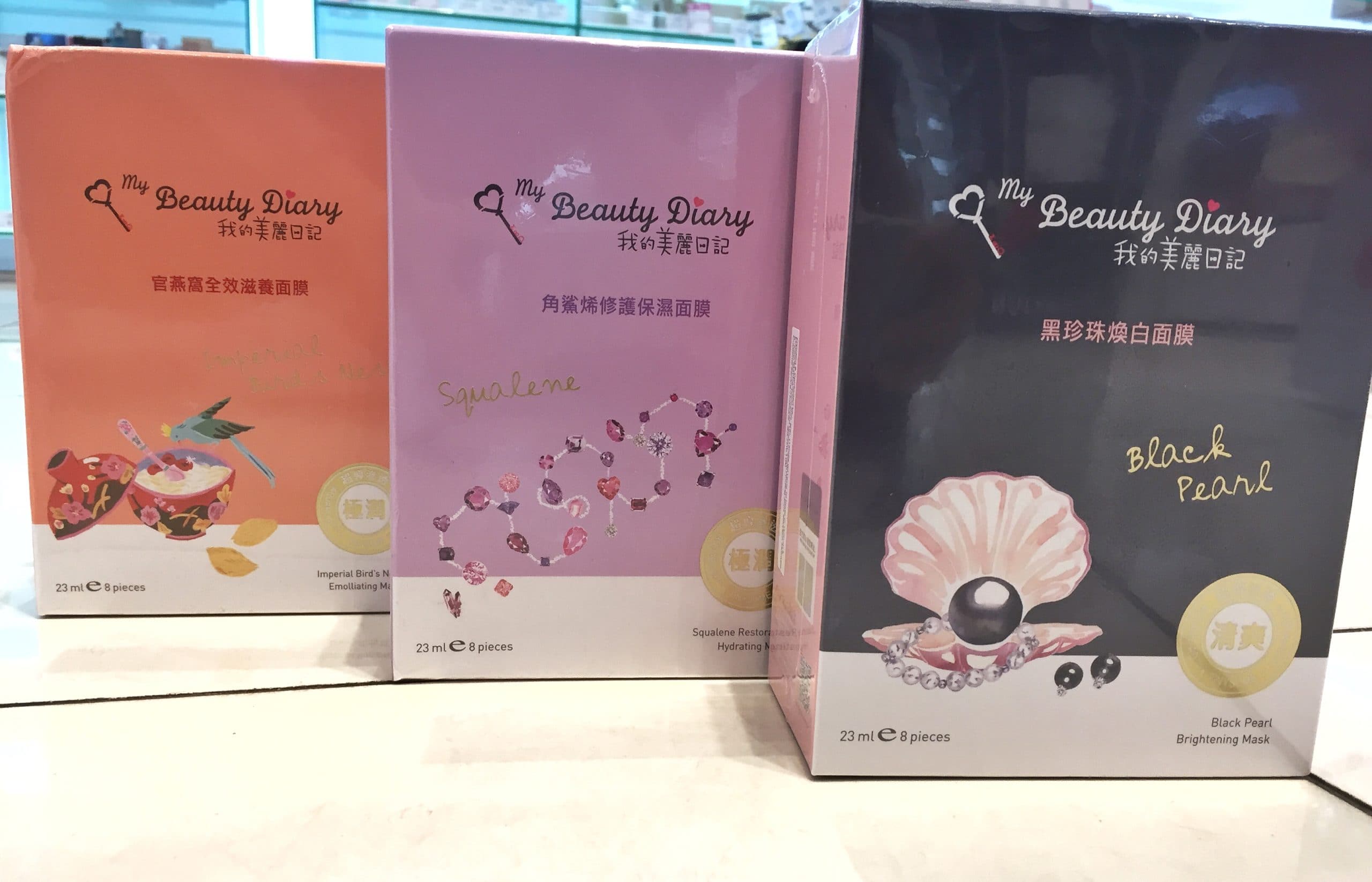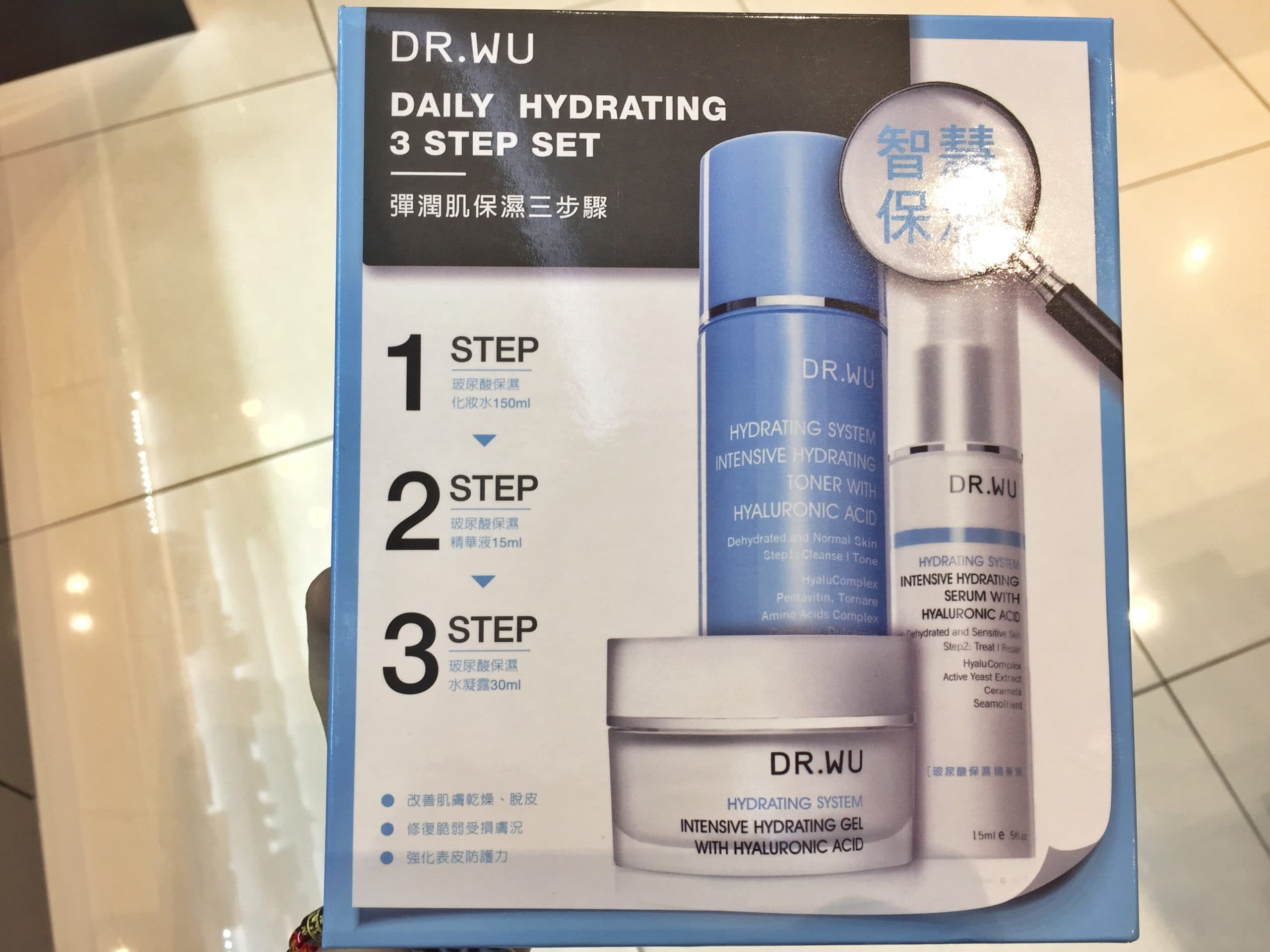 6)  Ai Yu Jelly Seeds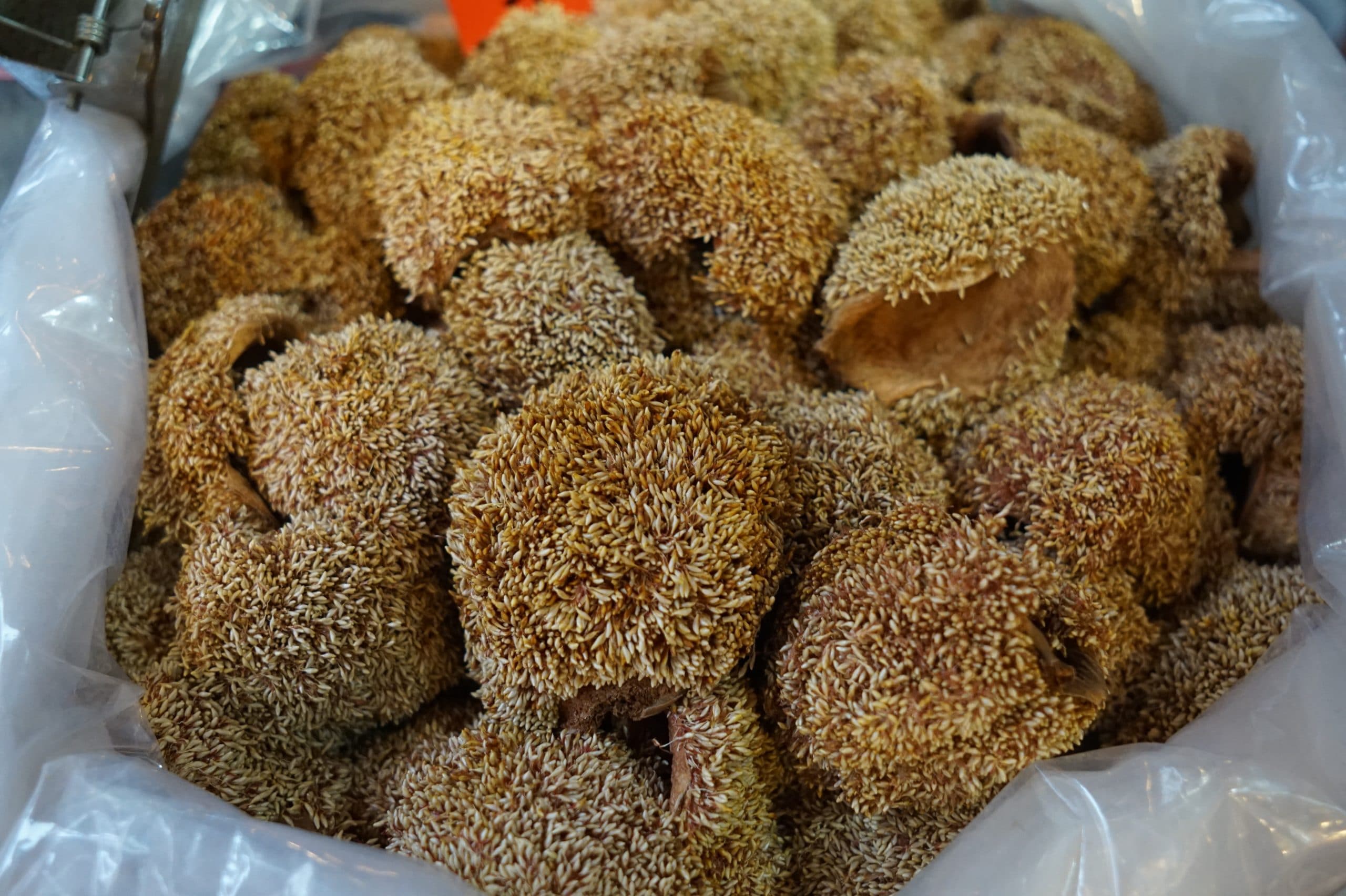 Ever wondered how the Ai Yu Jelly drink from KOI café is made? If you think it's made from agar or gelatin, you're wrong! They are actually made from a special kind of fig seed, 'Aiyu Seeds', which is brushed thoroughly on a cheesecloth until a gel is extracted. The gel is then cooled and chilled before serving with lime.
Find this peculiar looking coral-like seed at Di Hua Street.
7.    Instant Ramen Noodles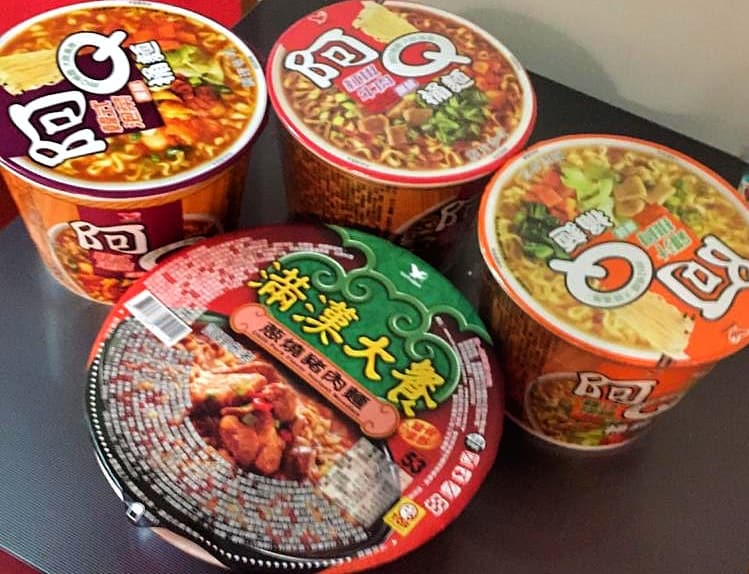 The instant ramen noodles in Taiwan definitely live up to its worldwide popularity. Both cheap and convenient, these cup noodles have incredibly flavourful broth and the noodles are a delicately chewy texture.
I highly recommend Tongyi Beef Flavoured Noodles and Unif Man Han Feast Sichuan Chili Beef Flavoured noodles!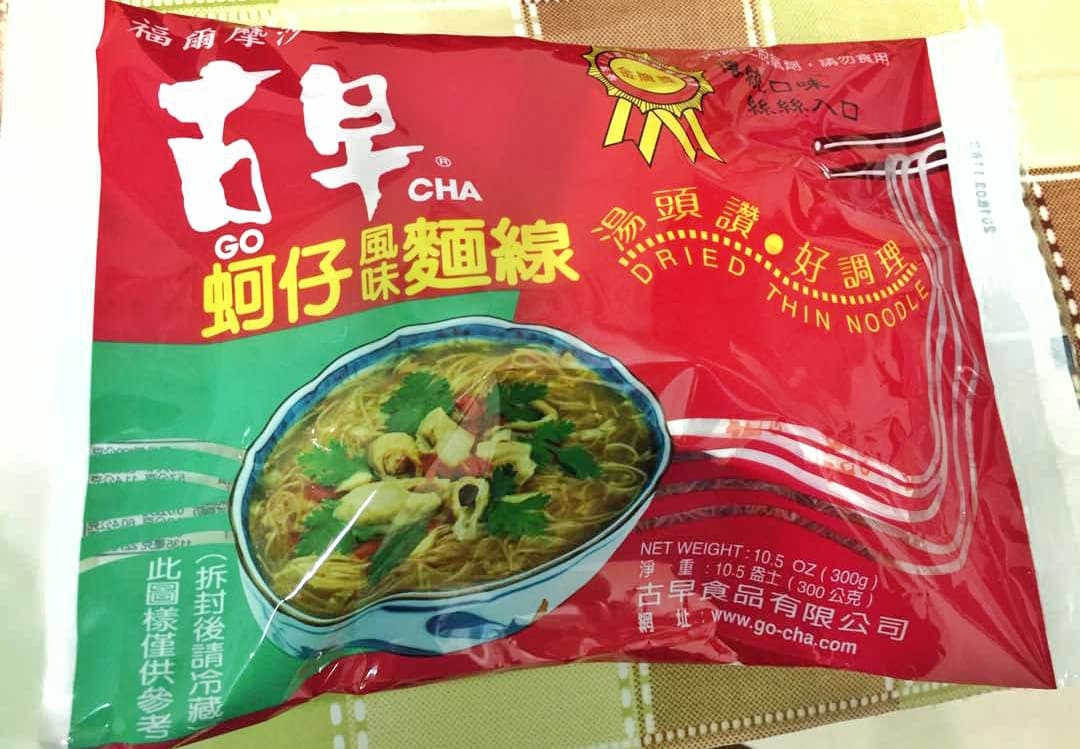 Also, look out for the instant 'Oyster Mee Suah' at any local supermart. They taste exactly as what they serve in Taiwanese stalls. Bring this home for the family member who couldn't follow you on your trip to Taipei!
8. Mini Sky Lanterns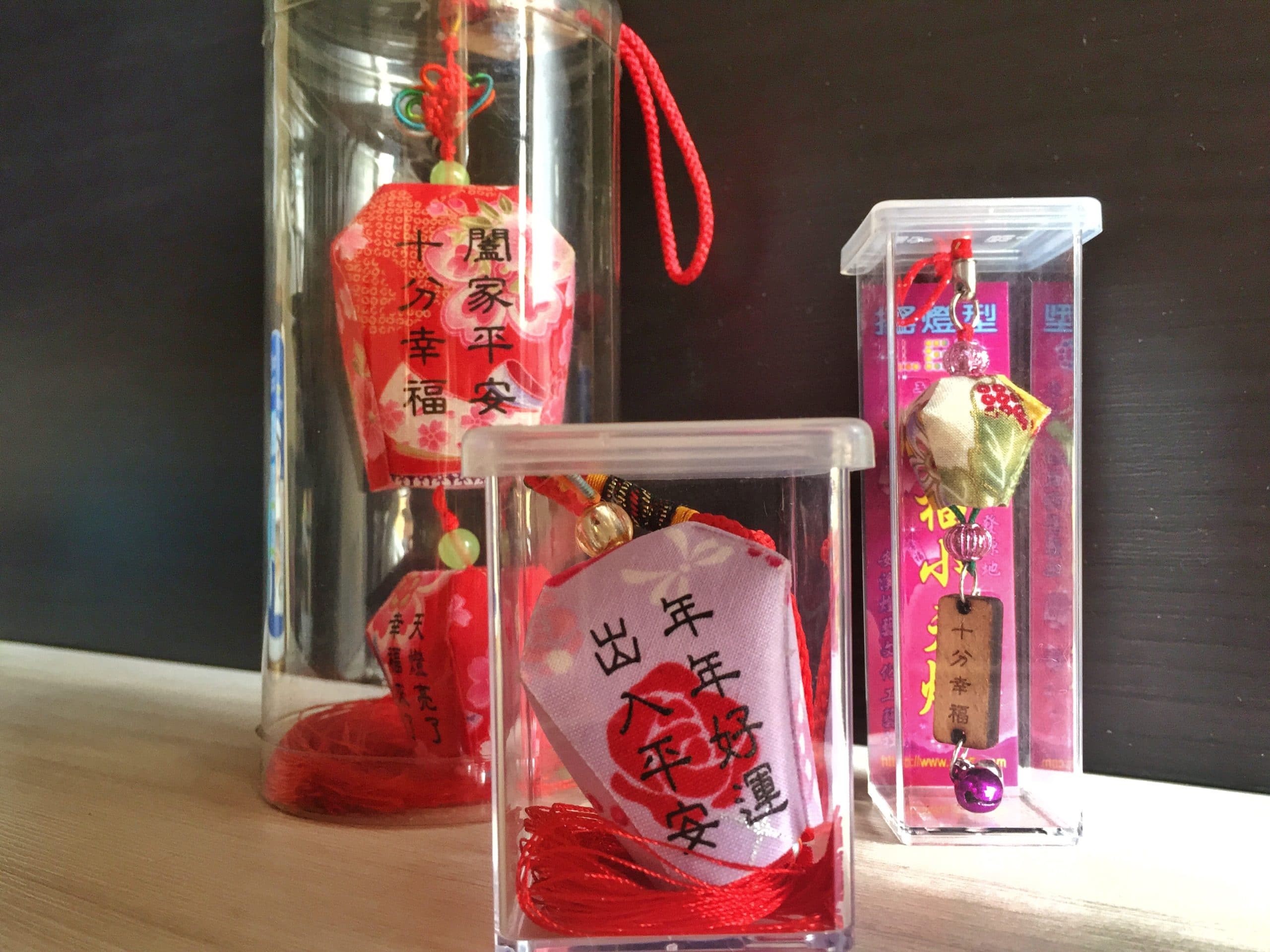 Travellers visit Pingxi District in Taipei for the Sky Lantern Event. On February 19, 2019, you can join thousands in inscribing your most earnest wishes onto a sky lantern, light it up, and set it free to float the skies.
If you're not looking to eat or wear your souvenir, then bring some decorative lanterns home for good luck. They come in different colours — red, pink, yellow, blue, purple, green and white – each conveying a unique blessing: success, hope, good fortune, etc. Each mini sky lantern costs from anywhere between S$2-3 or RM6.70-13.50.