By Expedia Team, on November 17, 2017
The Ultimate Foodie's Guide to Johor Bahru
Johor Bahru is a popular stopover city for Malaysians on the way to Singapore. And both cities are wild with flavour! Gear up foodies, for some truly delish food in JB, where the competitive food game is fierce enough to draw Singaporeans over. So what's hot in the food scene right now? Lots of hipster cafes of course, where the food is as pretty and explorative (and trendy) as the decor. Here's a foodie's guide to a Johor Bahru brimming with hip cafes.
Hipster Cafes in Johor Bahru

The Replacement – Lodge and Kitchen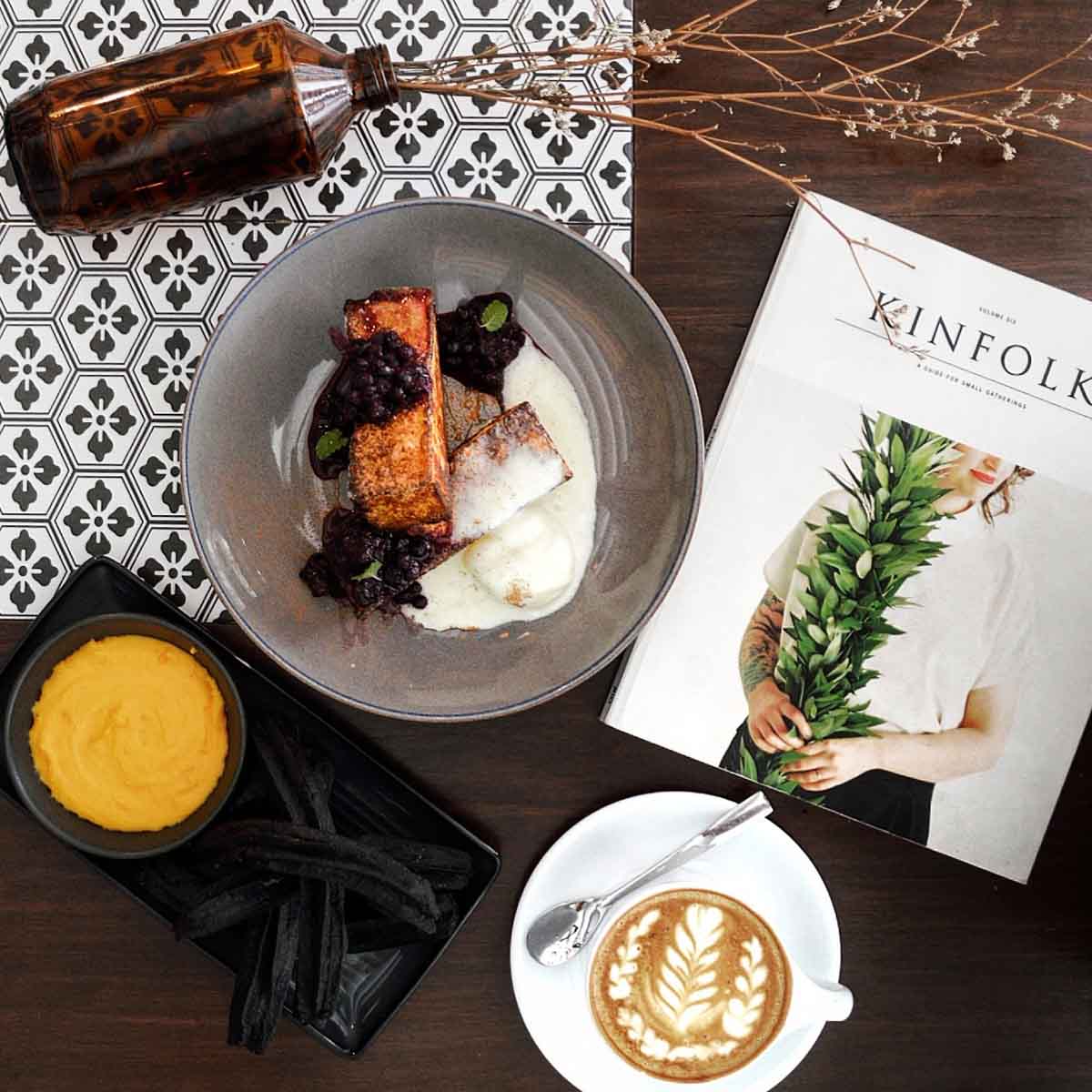 The Replacement Lodge and Kitchen is probably the most happening cafes in JB right now, and I can understand why! The wooden tables, minimalist interior, rustic tiles and the natural lighting have already put this cafe ahead from the rest in the area. Other winning points come from their quality and range of food. Their Dark Churros with Salted Egg Yolk Dipping was indeed a feast to the eye with its contrasting colours — pitch black and yellow. Besides, their Banana and Bacon French Toast would appeal to most people with its light brioche toast and a lovely combination of sweet caramelised banana and savoury bacon.
Address: 33 – 34, Jalan Dhoby, Johor Bahru
Sangkaya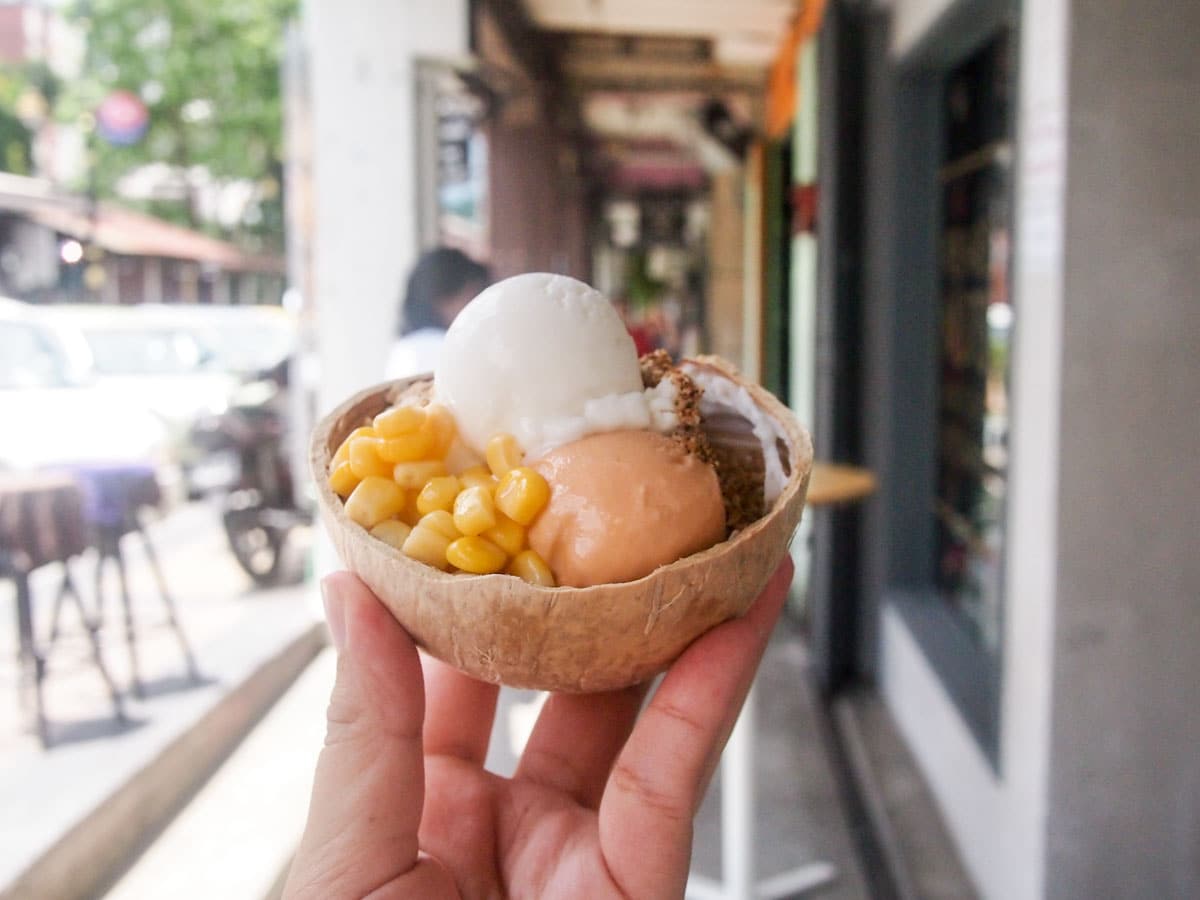 I'm a big fan of coconut, be it coconut water, coconut flesh, coconut milk, you name it! And when I heard of this place, I just knew I would fall in love with their ice cream immediately. Apart from the original coconut flavour, Sangkaya serves a few other flavours such as Gula Melaka and Thai Milk Tea. Ordered the signature ice cream — 4 scoops of ice cream, 2 scoops of coconut and 1 scoop of gula melaka and thai milk tea each, in a coconut husk plus 3 toppings — that also came with a cup of coconut water. My personal favourite was their coconut ice cream as it was so refreshing while the other two flavours were a tad too sweet because of the coconut water.
Address: 14, Jalan Dhoby, Bandar Johor Bahru, 80000 Johor Bahru
Chaiwalla & Co. Container Cafe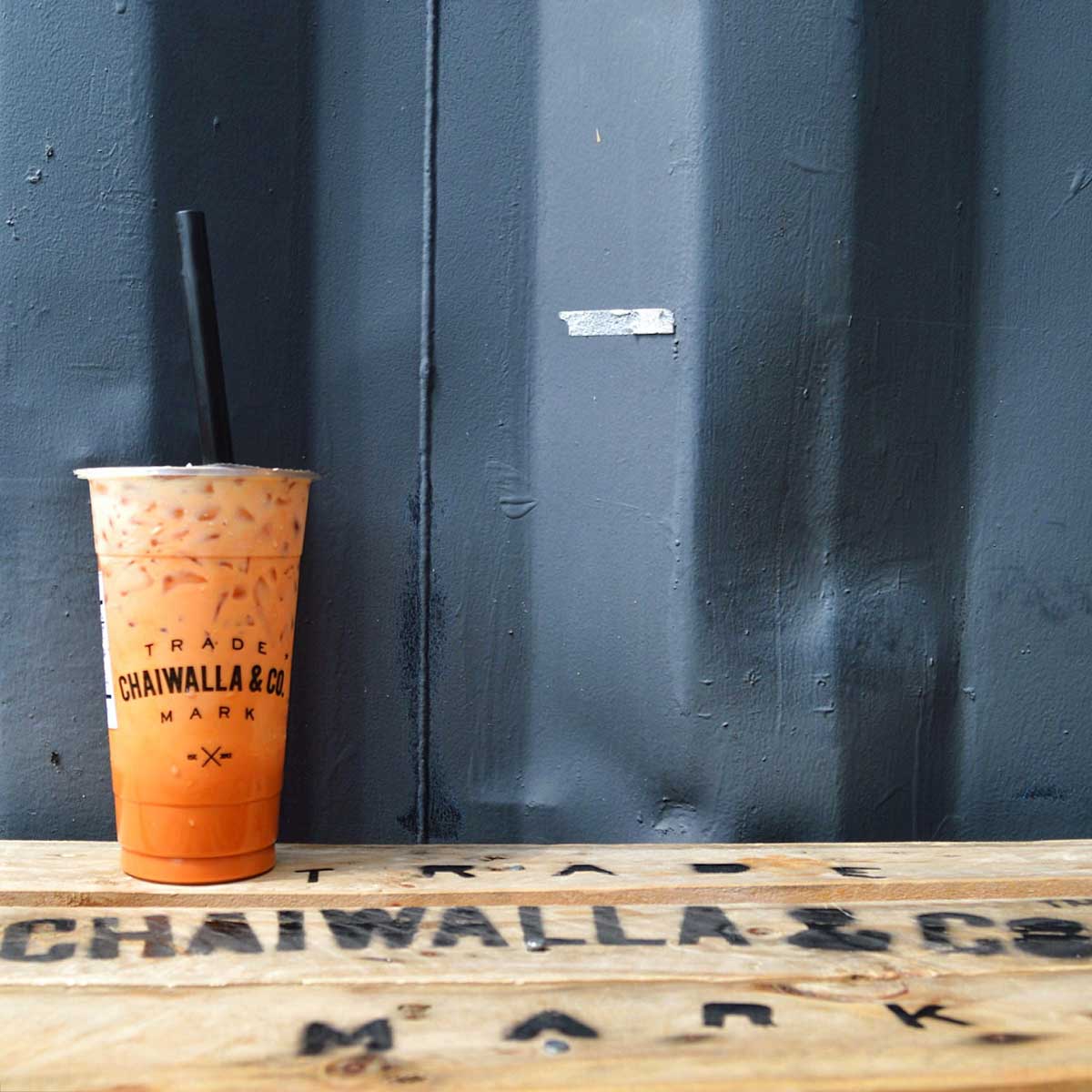 The container shop sells a wide selection of milk teas and coffees, but their best-seller is definitely the Thai Milk Tea. I had done my research on this shop and read that their milk teas fall on the sweeter side, so I asked for no sugar in my tea. Although it fell short of what you can get in Thailand, this milk tea is probably the best you can get your hands on in JB. Such a nice drink to quench your thirst in the sweltering heat!
Address: 36, Jalan Tan Hiok Nee, Bandar Johor Bahru 80000, Johor, Malaysia
Softsrve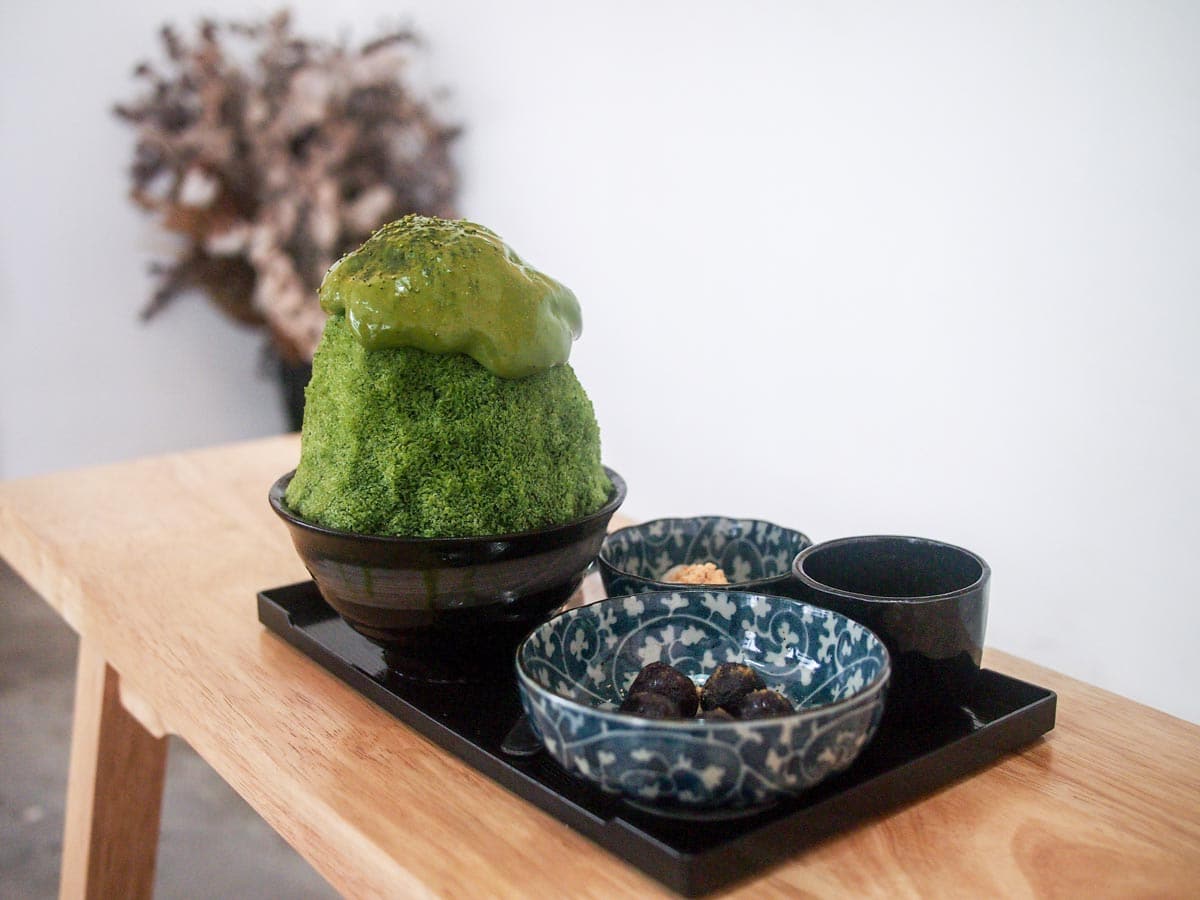 As the name suggests, this place sells a huge range of soft serve flavours. However, our mission here was to try their kakigori, the Japanese dessert of shaved ice with syrup. Our bowl of matcha kakigori consisted of rather coarse shaved ice that was heavily drenched in matcha syrup. We were surprised to find some balls of adzuki bean paste beneath the shaved ice. These bowls of desserts turned out to be too sweet for my liking, but those with a sweet tooth would probably love this. We also couldn't resist to not order their other soft serves. This pink soft serve was really pretty with a strong watermelon flavour, and the green cone resembled the watermelon skin really well. Another Instagram-worthy place and food for you to explore!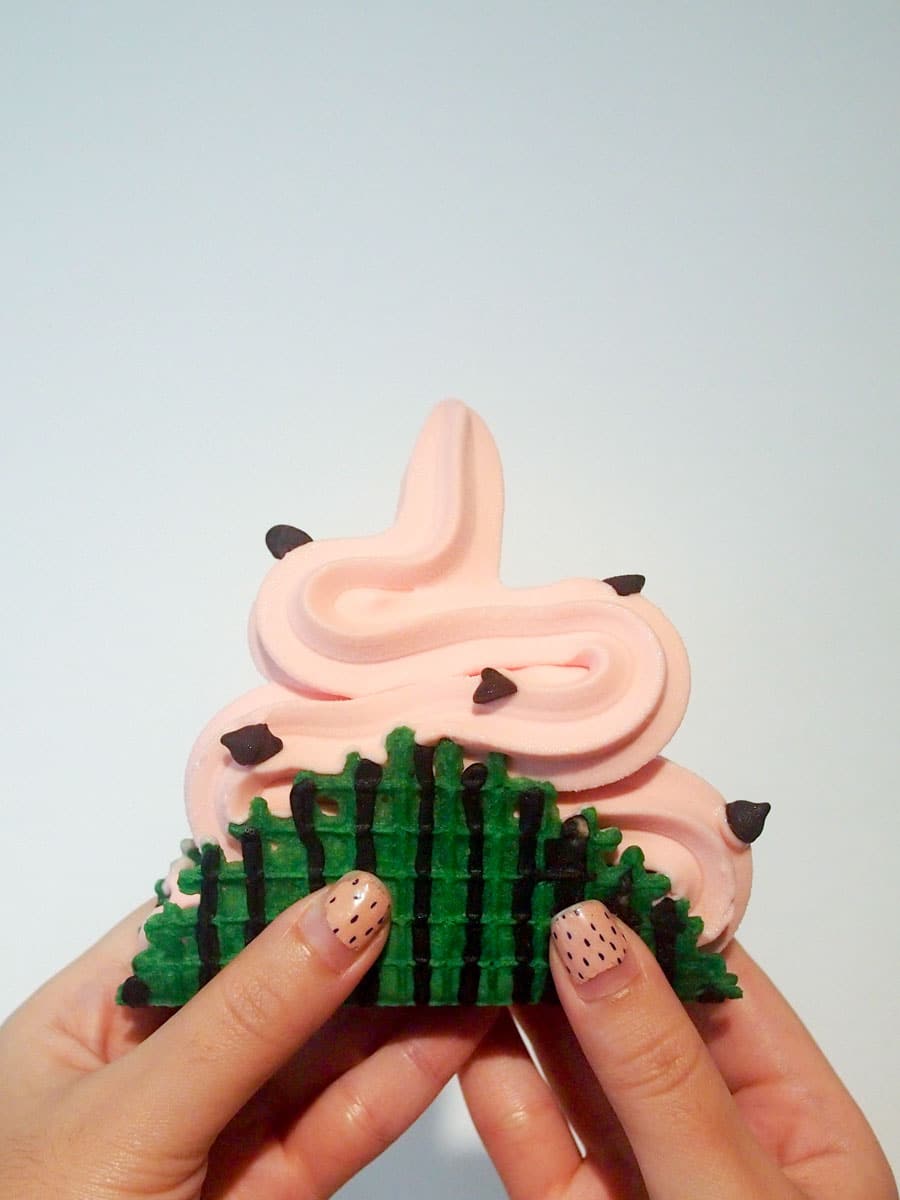 Address: L1-03 Blok A,Academic Suite,Jalan Austin Heights Taman Mount Austin 81100, Johor, Malaysia 
Old-School Gems

Hiap Joo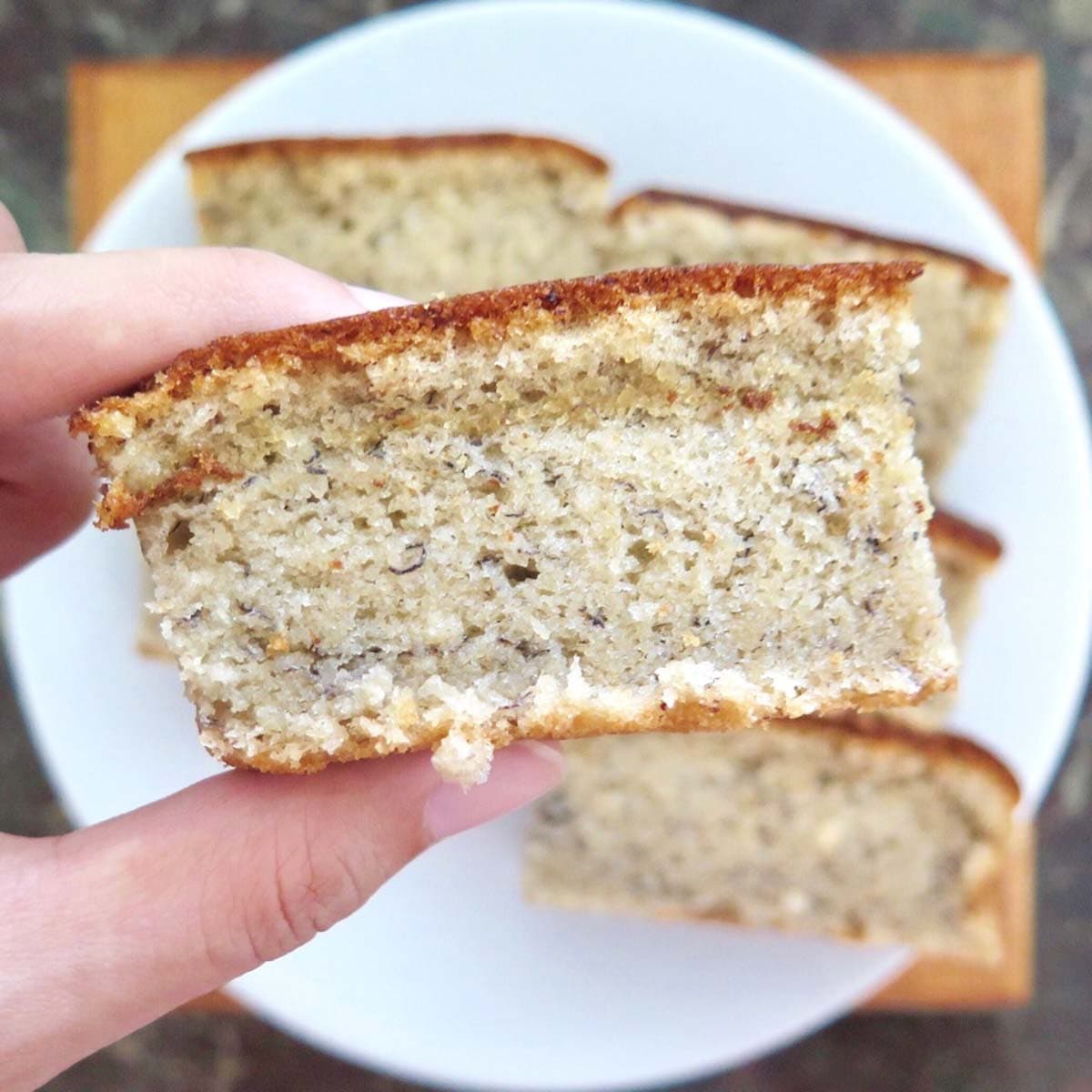 Your trip to JB will not be complete if you don't bring back the famous traditional banana cake from Hiap Joo! The constant snaking queue outside the confectionery was a testimony of how delicious those freshly baked banana cakes are. Another must-try item here is their coconut bun. The soft pillowy buns had a strong coconut aroma, something that you can rarely get in other bakeries or commercial bread shops. If there is only one item I could bring back from JB, it would definitely be their banana cakes!
Address: 13, Jalan Tan Hiok Nee, Bandar Johor Bahru, 80000 Johor Bahru, Johor, Malaysia
Kam Long Curry Fish Head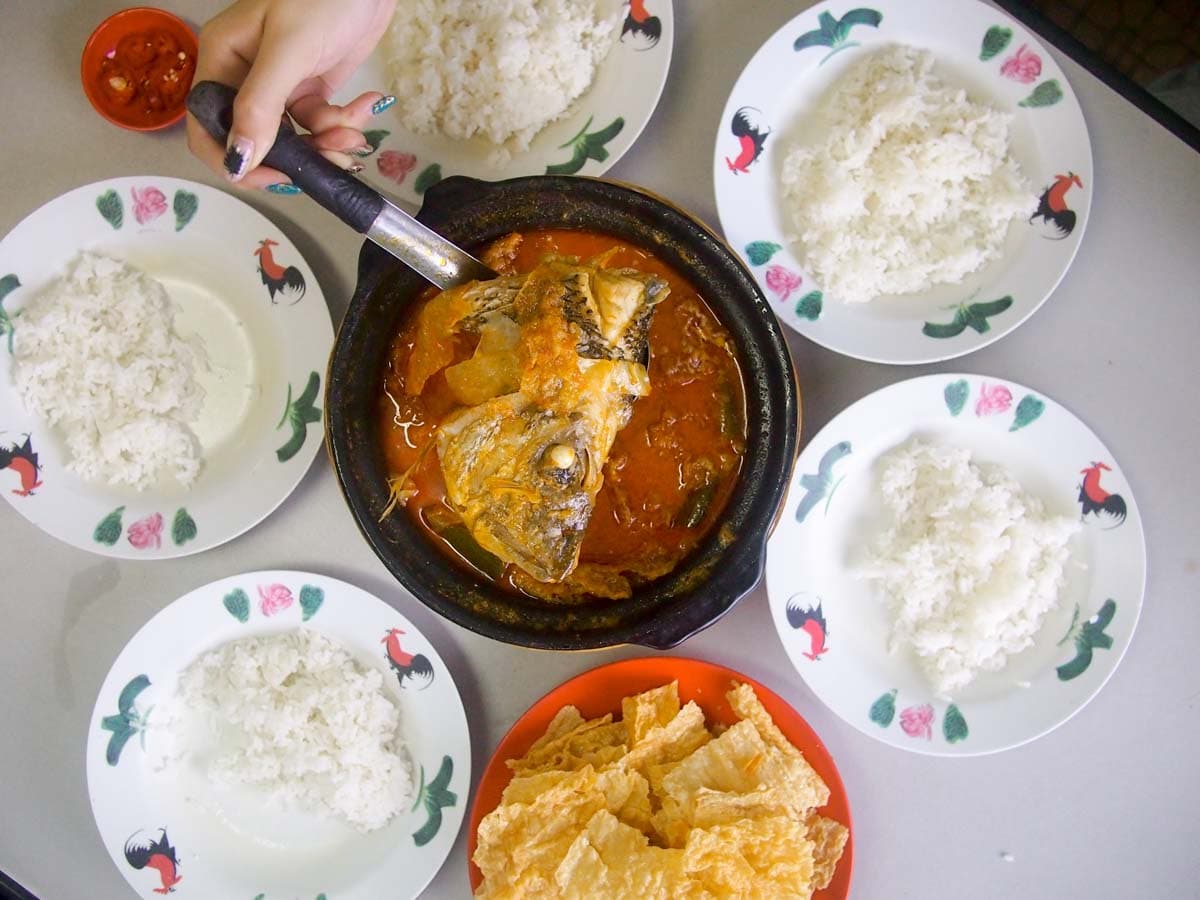 Well-known for its fish head curry, this place is always packed with office workers and locals during lunch time. Even the 2-storey seating area was not enough to accommodate the crowd! We waited for 40 minutes to get seated, but the piping hot curry fish head came quickly once we placed our order. The fish head curry boasted sweet red snapper flesh with moderately spiced curry, which went really well with rice. And the best thing, you can ask them to top up the curry for free!
Address: 74, Jalan Wong Ah Fook, Bandar Johor Bahru, 80000 Johor Bahru, Johor, Malaysia
Matang Seafood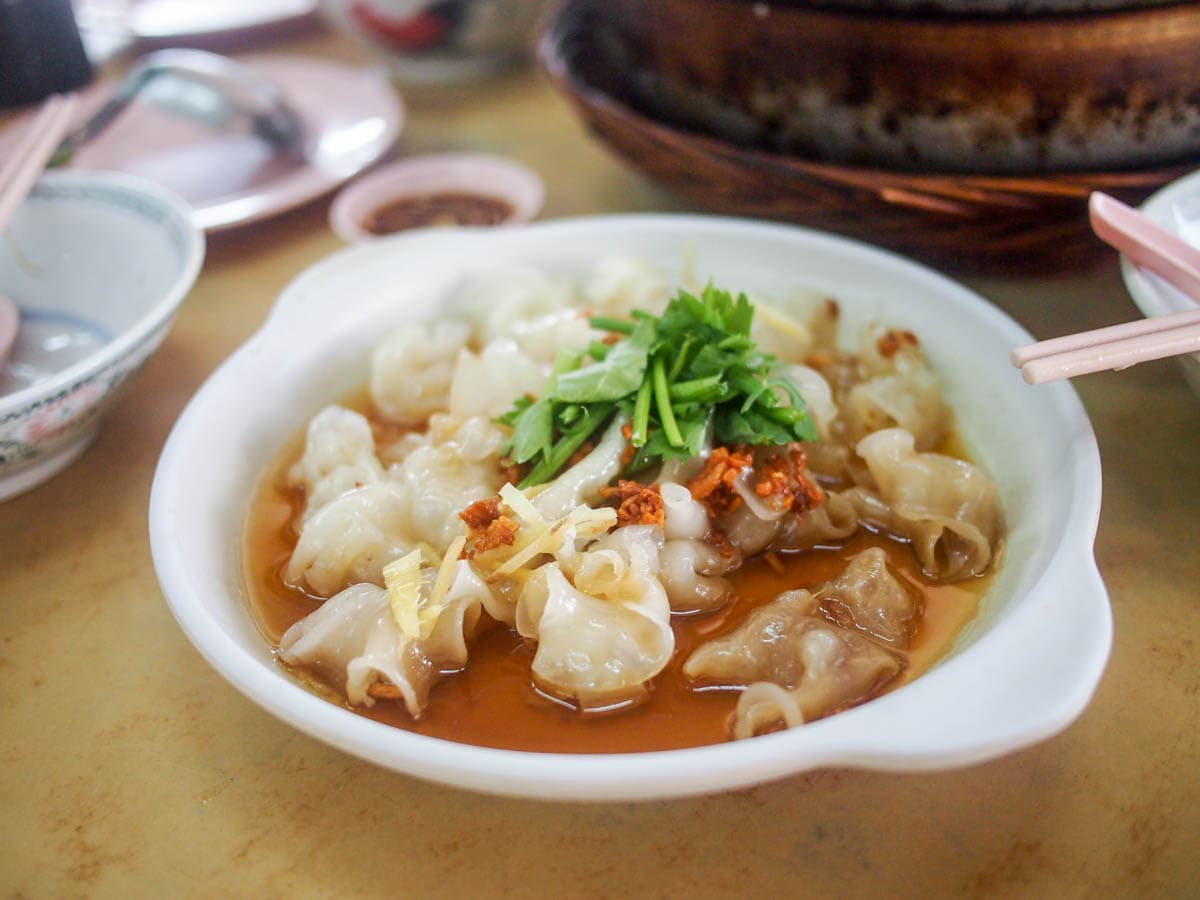 Specialised in seafood porridge, the restaurant offers a wide array of seafood dishes, from your typical la la clams, lobsters, crabs to fish maw. Most dishes have similar cooking style — lightly cooked in sesame oil, garlic, light soy sauce and ginger. I could not resist the temptation to try their fish maw. It was such a rare occasion to find "stir fry" fish maw and boy did I enjoy it so much!
The seafood porridge was essentially rice cooked in seafood broth together with crab, prawns, fish slices and scallops. The sweet soup had no taste of MSG, making it a comforting meal after all the sweet food we conquered.
Address: No. 91, Jalan Austin Heights 3, Taman Mount Austin, 81100 Johor Bahru, Johor, Malaysia
If you need a short break, consider a foodcation

If you are planning to stay overnight at JB, Beacon Inn will be an excellent place to rest. It may be slightly far from the heart of JB, but there are plenty of food around to explore. From cafe food to local comfort food, JB has plenty to offer for different taste buds and age groups. While the price may be on the steeper side, food-hopping in JB is easy peasy and never boring.
It's time to grab a few buddies to conquer JB's food scenes like a pro!