By Expedia Team, on June 30, 2015
Loco for Piccolo: The Best of Sydney's Cafe Scene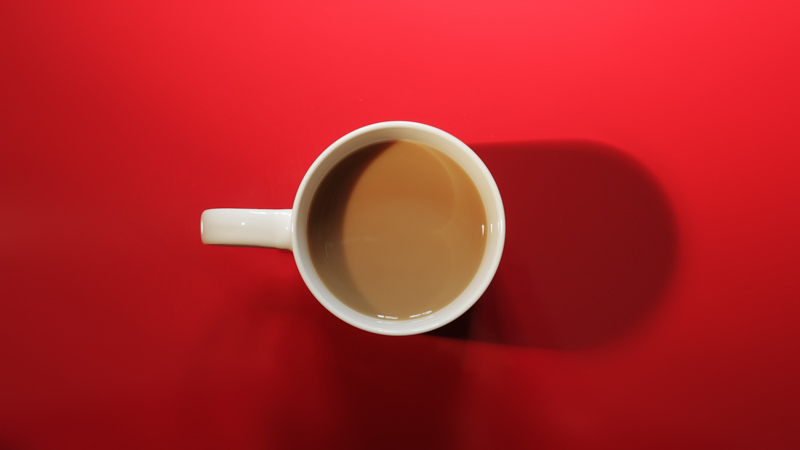 When it comes to coffee in Australia, everyone automatically thinks of Melbourne, the original gourmet capital. However, in the recent years, Sydney has shaken off its image of being a city just for beaches and outdoor experiences to become a great coffee destination. Sydney baristas take great pride in brewing amazing coffees, and cafe owners put a great deal of heart into creating cosy welcoming set ups for their patrons, creating an amazing cafe scene in Sydney with tons of great coffee options.
Flat whites, capuccinos or mocha lattes, whatever your preference, here's a look at some of the best cafes to enjoy a hot cup of coffee in Sydney's thriving coffee scene.
Micro-roasters
The first sign of the coffee uprising is the influx of micro-roasters around the city. Not only are these boutique coffee suppliers providing Sydney with the much needed variance from your standard chain store brew, they are also exciting additions to the gourmet coffee scene, as many are also associated with their creative meals on the menu.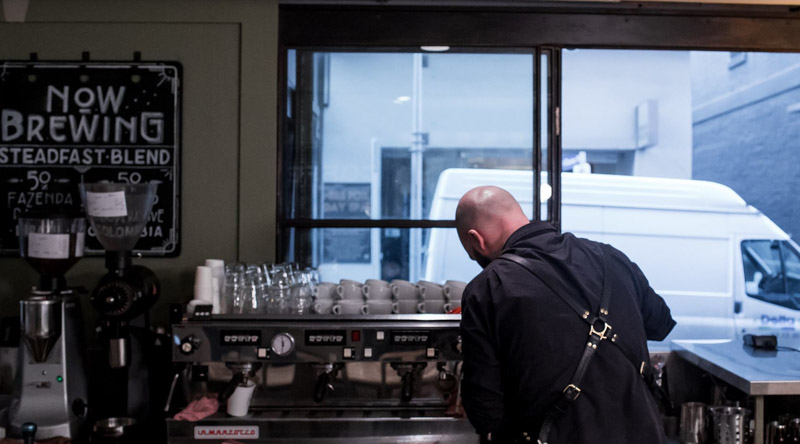 Coffee Mecca
Starting with one of Sydney's popular Mecca Coffee Roasters – supplier of many of the city's elite cafés – their specialty macchiatos, short blacks and ristrettos are favourites to the city's fast-paced lifestyle.
Sun Sand and Espresso
For a more iconic Sydney experience, head to the famous Bondi Beach and while you take a break from surfing and sunbaking, enjoy a cup of golden drop at Sensory Lab Roasters. New on the market and brought to the public by a bunch of coffee professionals who supposedly eat, sleep and make coffee, this micro-roaster and café has brought a fresh point of view in the already café-filled Bondi streets.
Bag of Beans
Coffee Alchemy in inner west Marrickville is another roaster with distinction. Its daily single-origin coffees have gathered a following, where you can purchase bags of beans to enjoy at home.
Barista Bay
For those who venture over the Sydney Harbour Bridge to the north side of the city, stop by Bay Coffee, one of Sydney's most recognised roasters in Neutral Bay. Not only are their on-site roasted coffees popular, Bay Coffee also offers a good selection of teas and chocolates.
[button style='blue' url='https://www.expedia.com.my/Sydney.d178312.Destination-Travel-Guides' icon='entypo-flight' fullwidth='true'] Sydney Travel Deals[/button]
Follow the café trail
Outside the micro-roasters, cafés are popping up all over the city, especially in many of Sydney's inner west suburbs.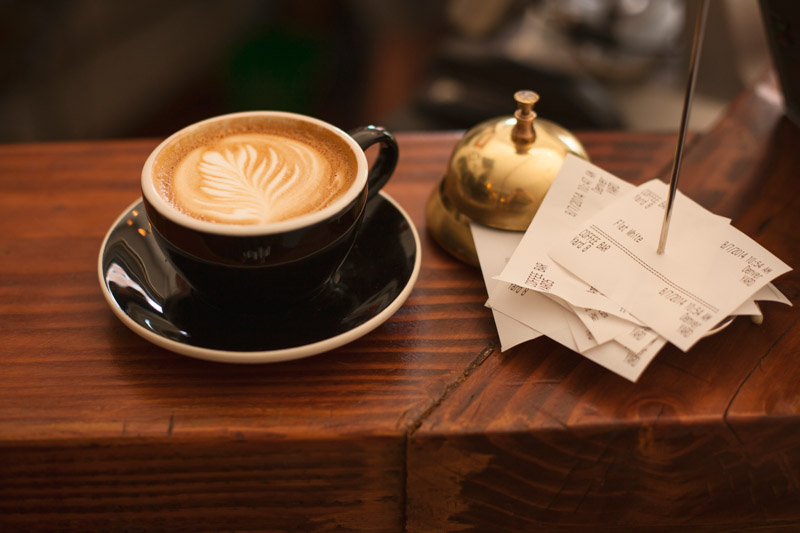 Flat White Pages
Serious coffee connoisseurs should consider a visit to Leichhardt, Sydney's 'Little Italy'. The famous Norton Street is known for an abundance Italian restaurants as well as a good choice of cafés offering quality espressos. For book lovers, it is always a delight to spend some time with a cappuccino at Berkelouw Bookshop and Café where the coffee experience comes with hours of browsing through the store's second-hand books and great selection of new titles.
Coffee is Serious Business
Being Australia's financial centre, Sydney's office workers often start their day with a cup of their favourite coffee in hand. In the city centre, quality take away coffee can also be found around many street corners where the grab and go is a daily activity. Look out for Campos Coffee, Vella Nero and Mecca Espresso for your caffeine cure.
The Coffee Fix
Speaking of cures, Pyrmont is also becoming popular for hunters of good coffee in Sydney. Get yourself to Antidote at The Star, which lives up to its name in keeping the caffeine up for those who work nearby; their cold-drip coffee is especially refreshing on a hot summer's day. Café XXII just across the road on Union Street is fantastic for a quick coffee, but also great for a relaxing lunch. Staying in Pyrmont for some serious gourmet experience, head over to Scupi's Espresso Bar where as you sip on the excellent short black you'll be tempted by the blackboard specials, boasting the most delicious lamb burger in Sydney.
Darling Coffee
Leaving the best to last, if you are staying around Darlinghurst, pop in to the renowned Bar Coluzzi for a quick pick-me-up. This is where you really could feel like being a part of coffee history, the café's rustic appearance and a row of old Italian men sitting outside the bar sipping on their macchiato will make you think you are actually in Italy.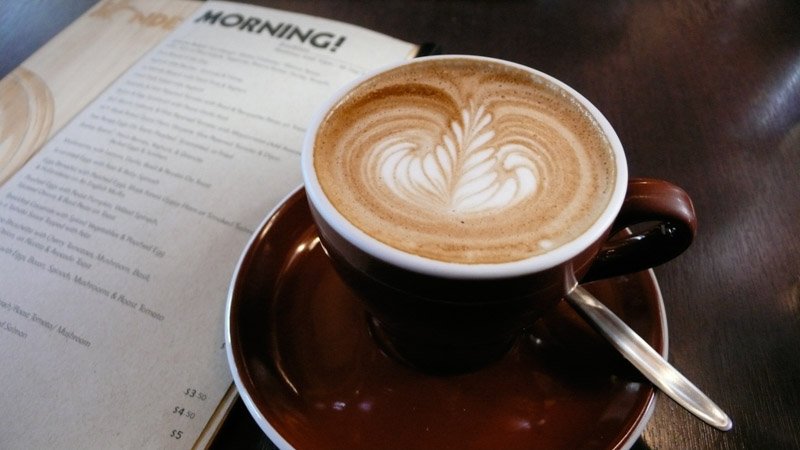 Barista School
If you want to take your passion for coffee one notch above others, why not learn the art of great coffee making at many of Sydney's coffee and barista schools? Learn the art of judging beans and methods of pouring froth: you never know, you could be the next star in the café scene in your own neighbourhood! Tweak that hipster beard and get into the league of extraordinary baristas.