By Expedia Team, on February 2, 2018
Things to do in Koh Phangan besides the Full Moon Party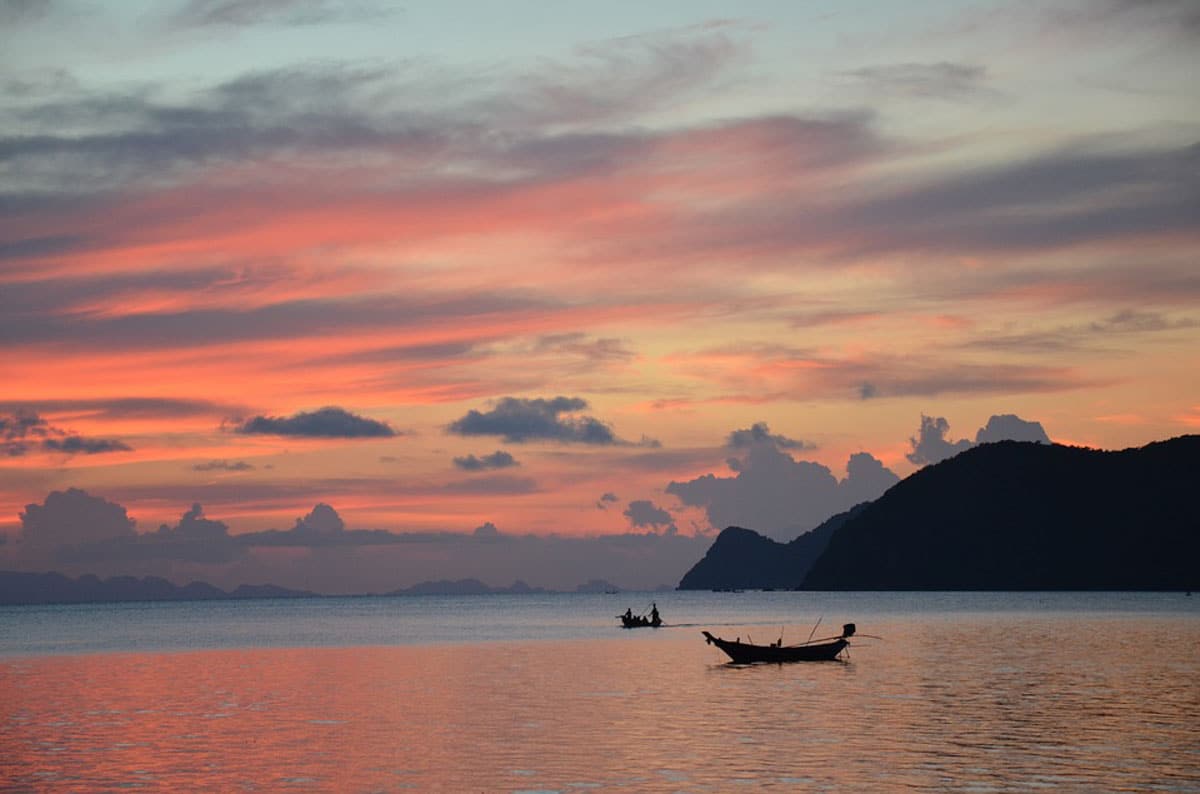 CC0 / AnjaStreng
Koh Phangan or Ko Pha Ngan is considered as the fifth biggest island of Thailand. Known for its granite formations, this untouched piece of paradise has lush jungles, nearly two dozens of dive sites close by and long stretches of white sand beaches. The best way to get there would be to take a ferry from Koh Samui. Koh Phangan, as most of us know, is renowned for its full moon parties year on year. However, that's not the only thing to do. Let's discover the beautiful island through a set of new activities:
Try local food at the night market area
Imagine walking into a huge open market with lip-smacking delights served in abundance, right in front of your eyes! Spend a night tasting food from local stalls at Thong Sala. The vendors at Pantip Night Market of Thong Sala sell some of the best Thai delights in typical hawker style. This market sets the scene for all your Thai food cravings. Catering to all foodies alike, the night market offers unconventional meals, sushi, wraps, pizza, pancakes and all that you can think of besides traditional Thai preparations available at good rates. If bar-hopping is your idea of fun, check out the trendy set-ups at the Old Market Street of Thong Sala. Not just food, but this place is flooded with massage parlours, tattoo shops, cafes, shops and guesthouses as well.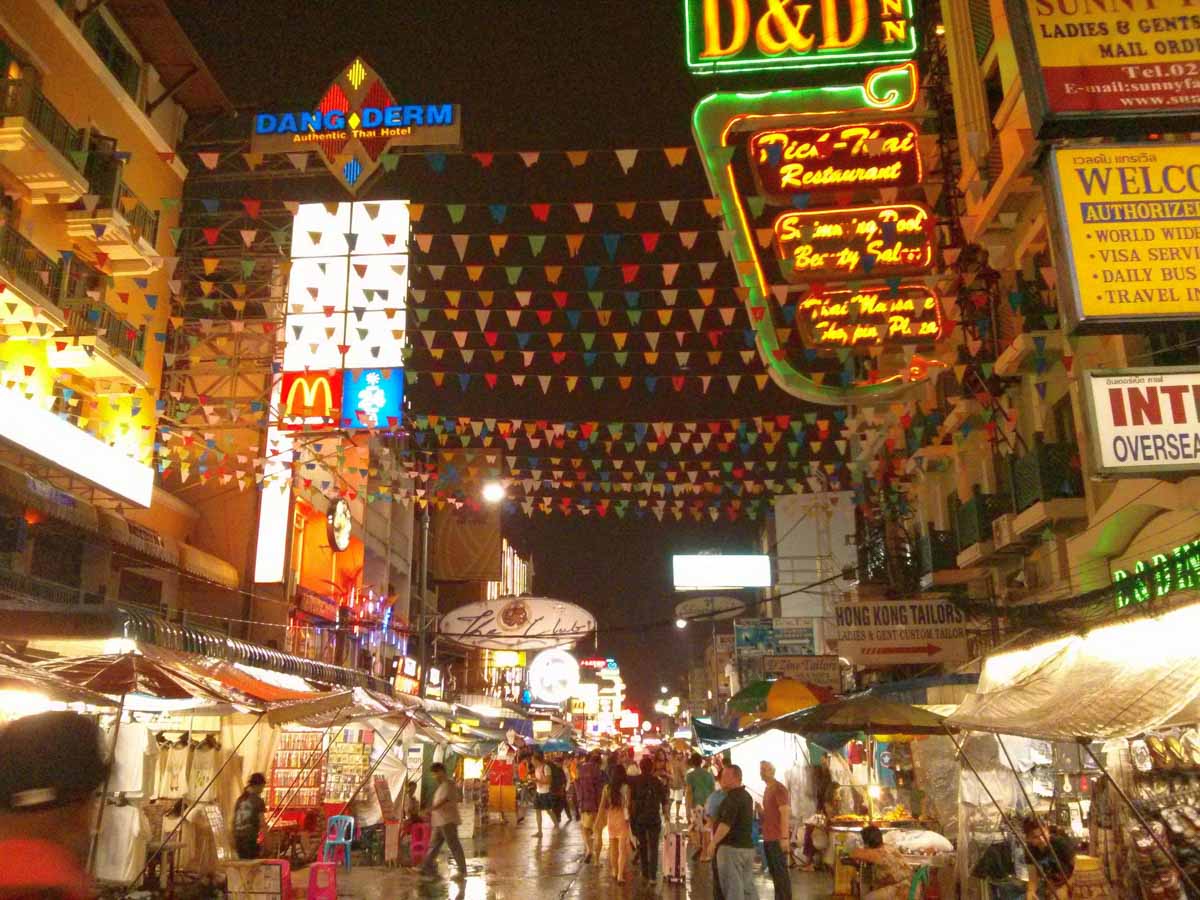 CC by 2.0 / antischokke
Go scuba diving
It's all about admiring the underwater life at this island. Be it scuba diving, snorkelling or freediving, this charming island is a paradise for witnessing marine life. Diving at Koh Phangan is an excellent change from the famous Ko Tao island nearby. That's because Koh Phangan offers a plethora of diving spots in relatively uncrowded centres. Its proximity to other offshore reefs like Haad Yao, Chao Phao and Haad Salad works in favour. Witness the deep bed of coral reef, take up a diving class or head to Sail Rock to enjoy your underwater experience.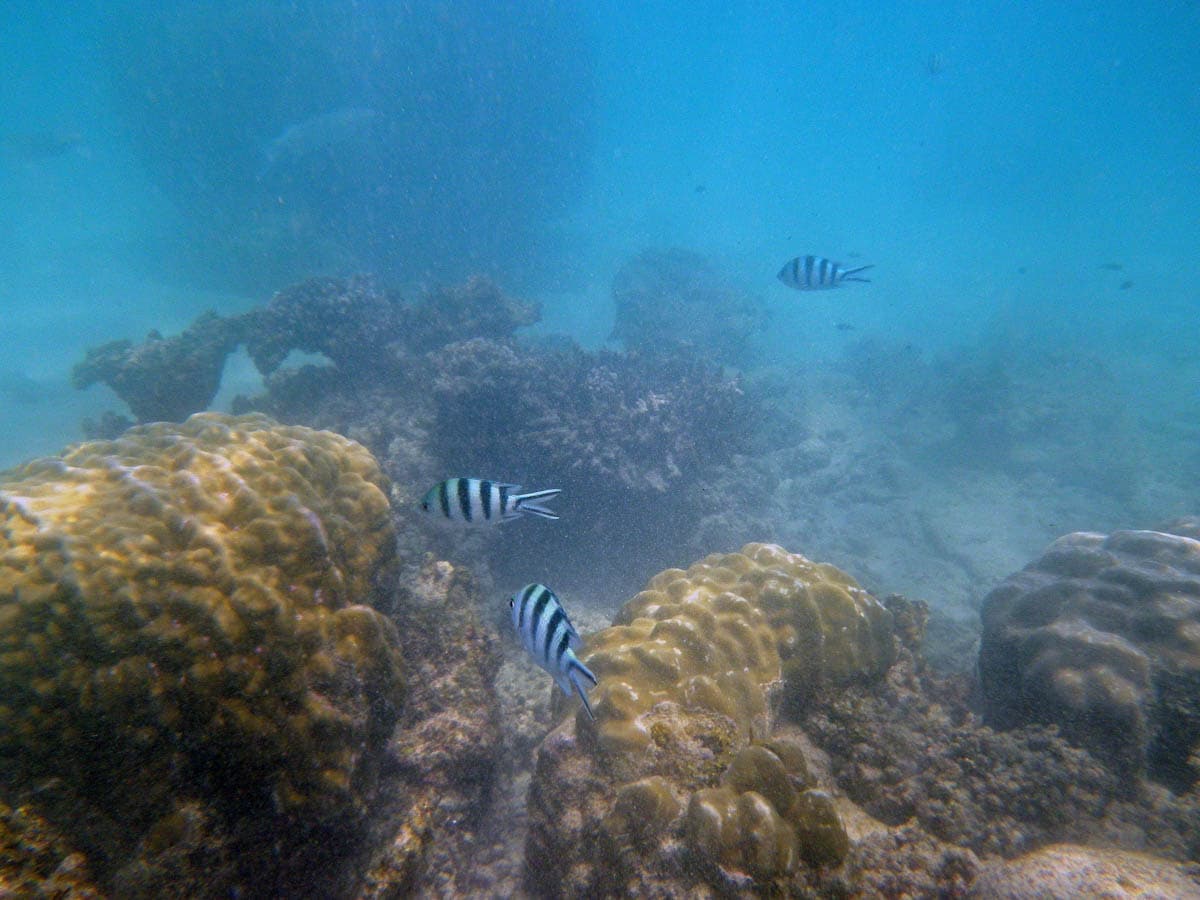 CC by 2.0 / Jorn Eriksson
Visit Ang Thong National Marine Park
Believe it or not – Ang Thong National Marine Park has 42 islands. As they say, more the merrier. You can never have too much of an island, can you? Let your free-spirited souls soar onto these iconic clusters as you hire speedboats, slow boats or the famous safari boats to cover as many as you can. To add icing to the cake, there are options for camping at the national park. Serving as the perfect overnight haul, the pit stop provides a rejuvenating experience amidst the ocean blue. When you head to the cluster, you must tread uphill to the Wua Ta Lap headquarters for the best views or the hidden natural wonder, the Emerald Lake.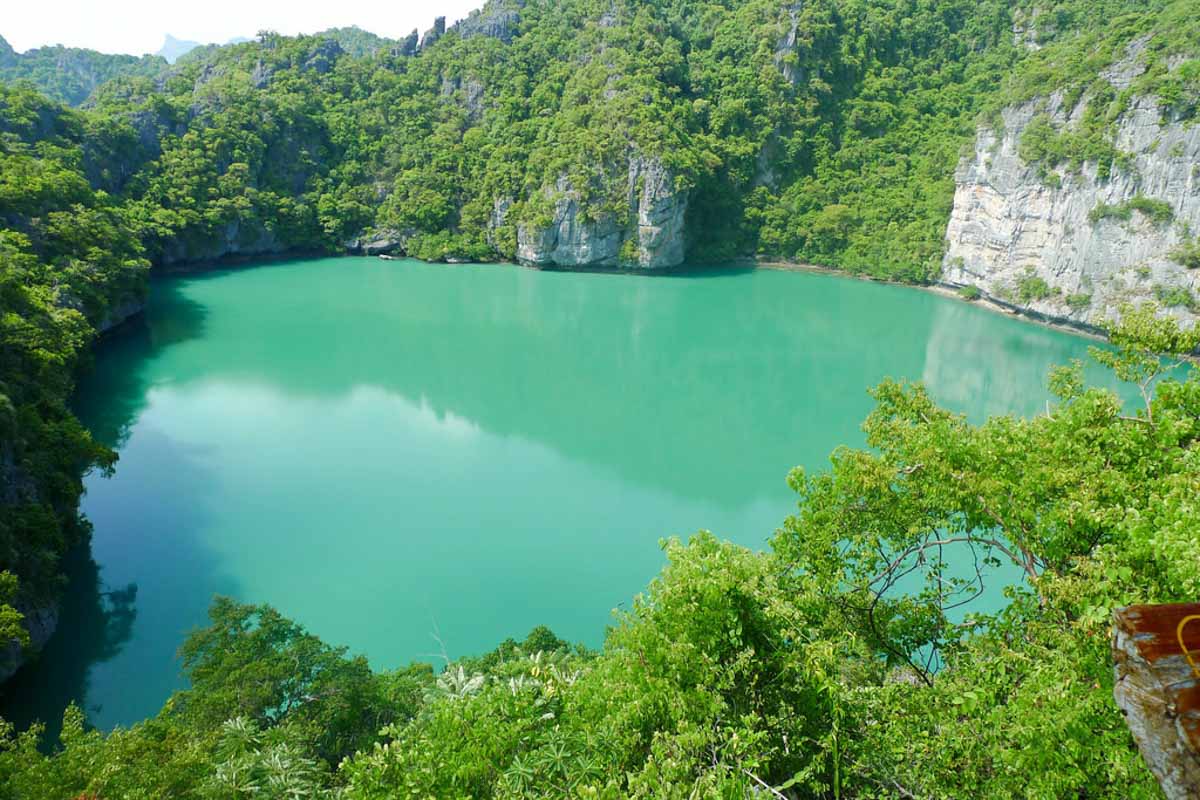 CC by 2.0 / Ryan Harvey
Choose from 7 different waterfalls
Koh Phangan is home to not one or two, but seven waterfalls. Depending on the season you decide to go there, you can keep some time aside for exploring some of them: Thaan Prapaad, Paradise, Thaan Sadet, Phaeng, Sramanora, Wangsai and Thaan Prawes. All these falls have a significant spark associated with them. While some of them can be seen through thick jungle trails, the others can be viewed from a vantage point atop the hillocks and mountains; a few of them form a cascading effect while the others require an intense climb to be reached. Whatever be the case, these wonders of nature are truly magnificent and worth ones' time.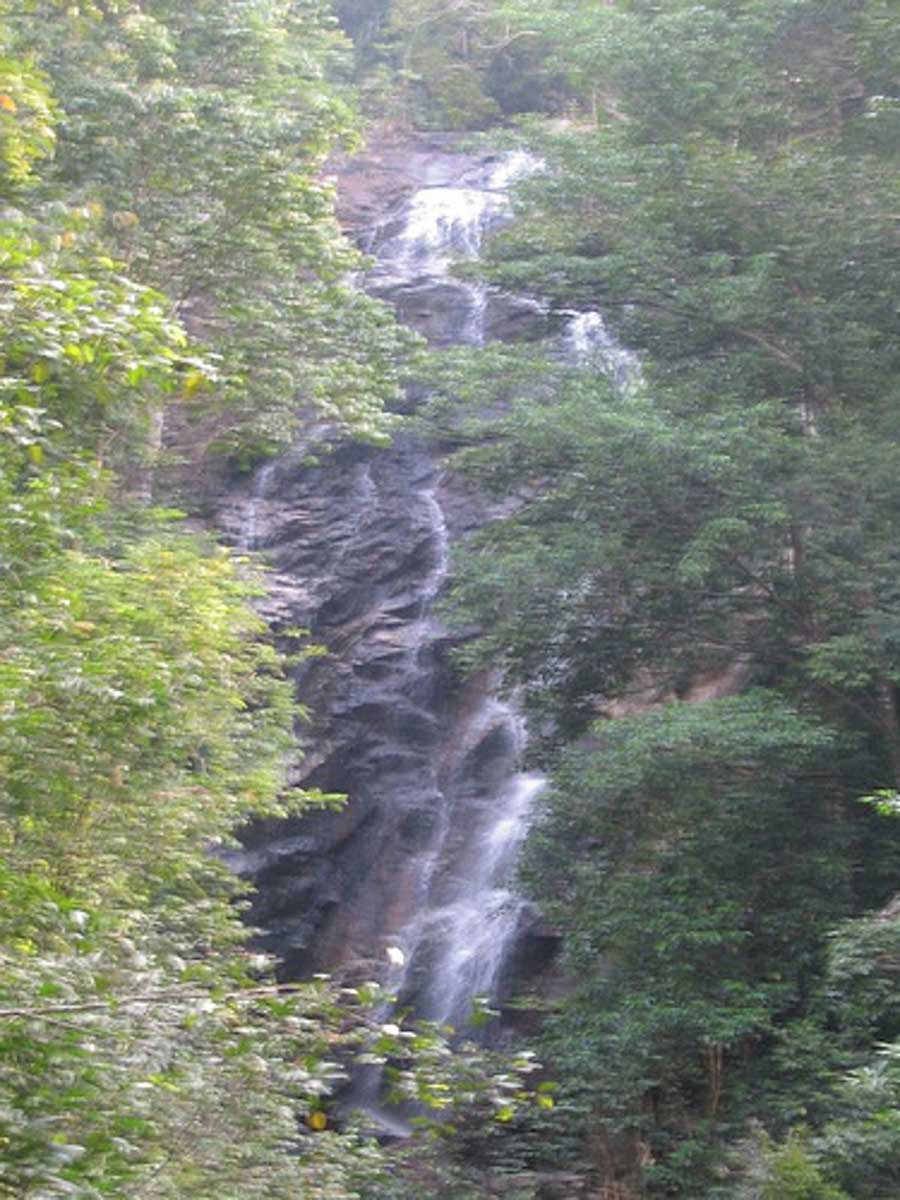 CC by 2.0 / The Philosophy of Photography
Indulge in abundance of activities
No matter which area of Thailand you are at, as there are a number of activities you could sign up for. Partying is not the only way of keeping yourselves entertained. At Koh Phangan, you can sign up for a muay thai or shooting session. If relaxation is what you're looking at, cleanse your body and soul through yoga classes or take up some rejuvenating spa or massage sessions. There is no dearth of steam rooms and Thai masseuse. If taking to the water gets you going, then enroll for some kayaking lessons and kayak your way away for the next couple of days. After all, the thrill of learning a new skill is exhilarating to the senses.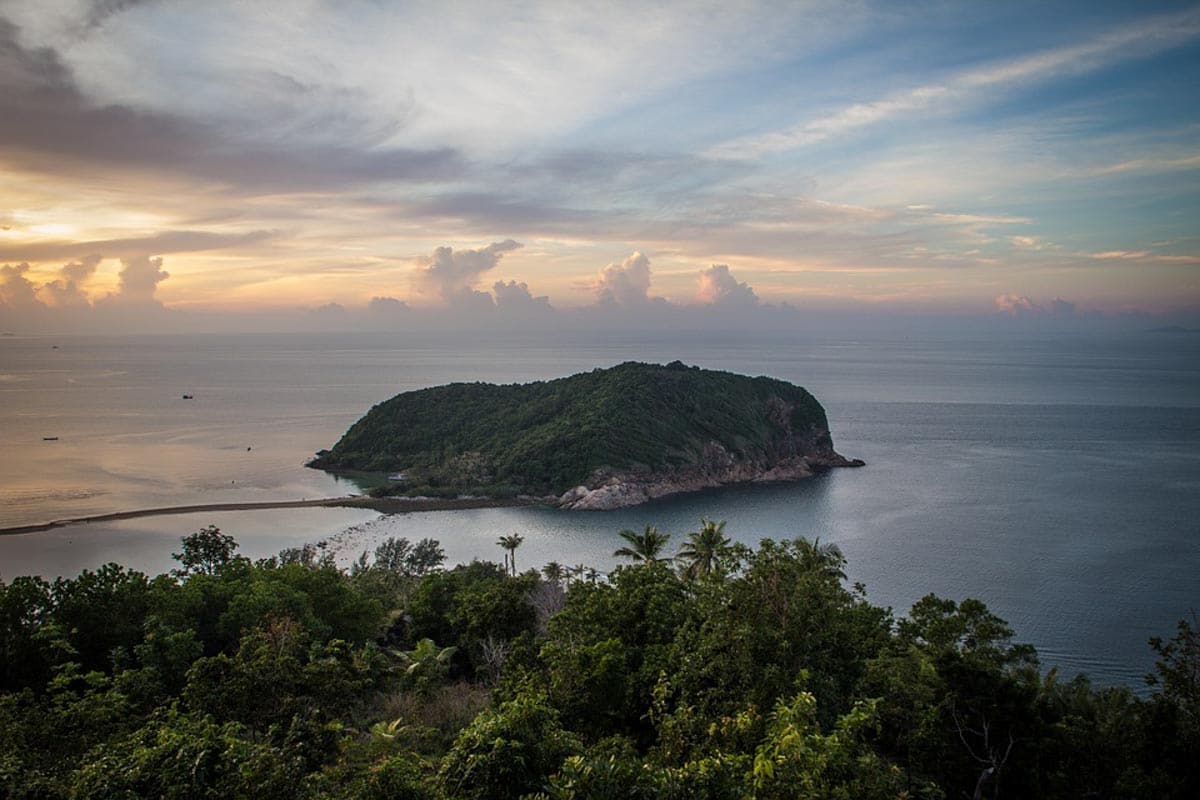 CC by 2.0 / Christian Enengl
Visit different temples
Intricate arches, beautiful carvings and marvellous creations at various temples scream of the valour of Thai style of architecture. Spending a relaxed noon by the peace and calm of some of these temples, also known as wat, is a noble idea. You could even sign up for some of their meditation sessions. Bask in the glory of Wat Kow Tahm, Wat Pho, Wat Phu Khao Noi amongst others. If you get time to venture a bit further, check out the beautiful Kuan Yin Chinese Temple. Starting your days with an itinerary loaded with food and parties and simmering down to temples and waterfalls as the days progress should be an ideal way of concluding the wonderful trip to the island of Koh Phangan.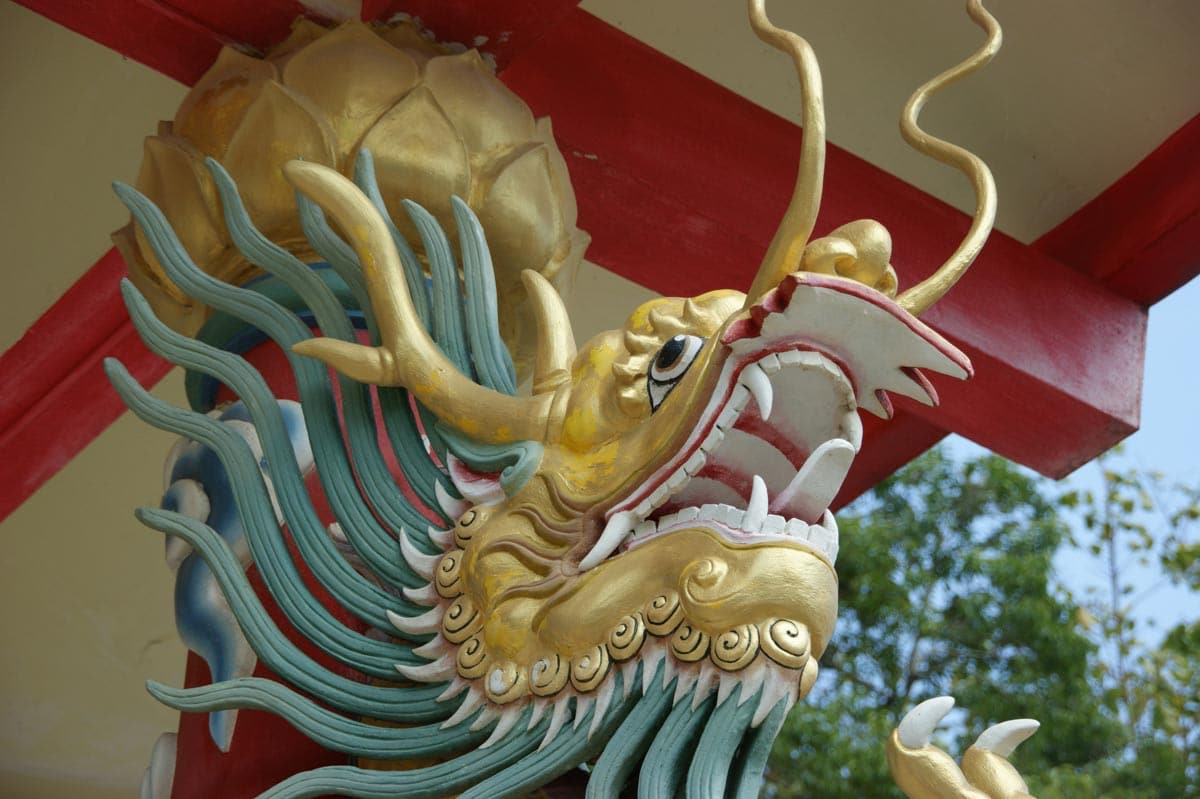 CC by 2.0 / Jorn Eriksson
As you can see, there is a lot more to Koh Phangan than just the full moon party it is known for. It is the perfect place to unwind and relax, take up some rejuvenating sessions or simply spend a quiet holiday in Thailand away from all the chaos.
[button url='https://www.expedia.com.my/Flights-To-Koh-Phangan.d6051159.Travel-Guide-Flights' icon='entypo-flight' fullwidth='true']Check out Flights to Koh Phangan[/button]