By Expedia Team, on September 25, 2015
Travel Diaries: My Favourites in Hokkaido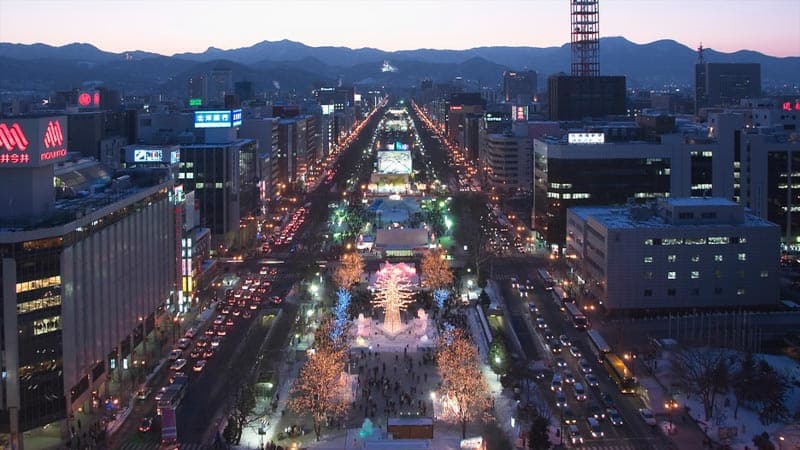 Rugged and wildly beautiful, I've always been fascinated by Hokkaido, which is vastly different to Japan's many metropolitan cities. From hiking and camping in the summer to luxuriating in onsen (hot springs) and skiing or snowboarding at Niseko's ski resorts during winter, there are endless outdoorsy options here for adventurous jet-setters.
Of course, as a traveller who wants it all, I was pleasantly surprised to discover that capital city Sapporo is a bustling yet friendly destination with excellent food and lots of shopping for souvenir hunters, too. Here are my picks for the best things to do to make the most of your Hokkaido travel experience.
Dine On Soup Curry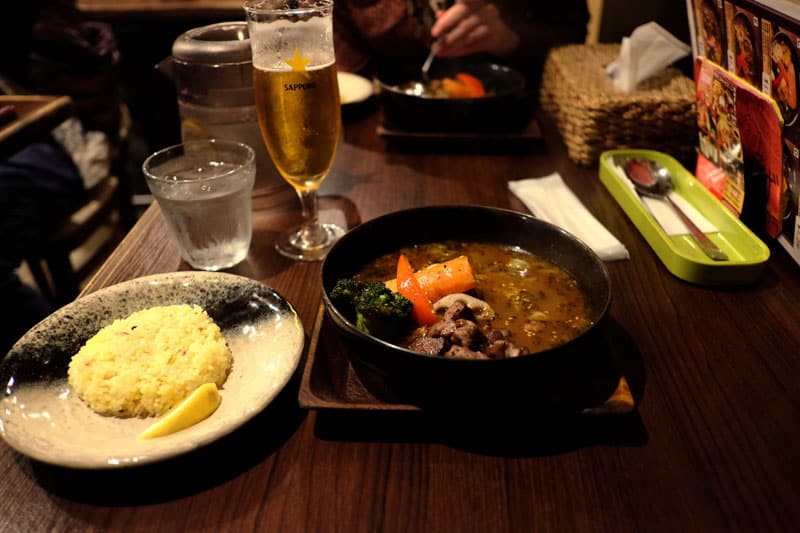 Yes, Hokkaido has some of the world's freshest fish, making this the ideal place to feast on sushi and sashimi. But you must make time to sample a lesser known culinary gem – soup curry. This genius dish comprises a curry-flavoured broth that's loaded with plenty of fresh Japanese ingredients, including juicy daikon, sweet lotus root and Japanese pumpkin.
At most soup curry establishments, you will get to choose a combination of vegetables and meat, as well as decide on the spice level of the soup. The piping hot dish is served with a bowl of Japanese rice and will warm you up in a jiffy during the bitter cold winters. As a seasoned spicy food lover, I am pleased to report that unlike the milder Japanese curries, soup curry can pose a challenge even to hard-core chilli padi eaters, especially if you order the spiciest levels offered.
You can find soup curry joints all over Hokkaido, but for tried and tested favourites, try Nishitondendori in Sapporo or Tsubara Tsubara in Niseko.
Learn to Ski
Niseko is famous for its ultra-fine powder snow, which allows experienced skiers and snowboarders to zip down the slopes at top speed.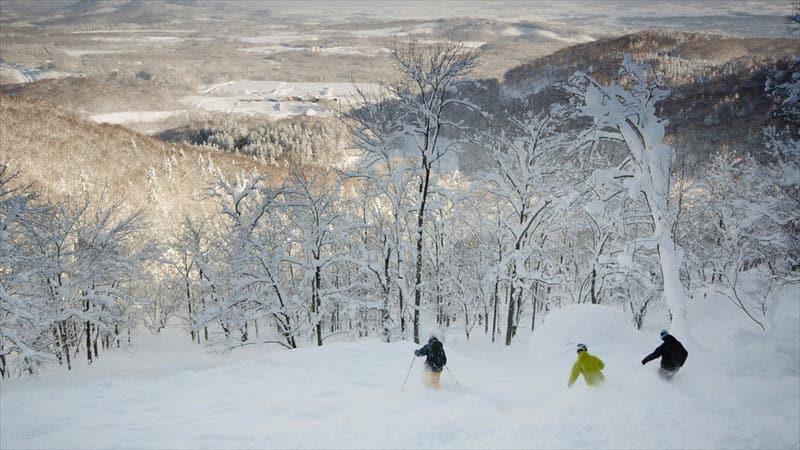 Newbies, yours truly included, will also appreciate the picture perfect snow, not just for Instagram moments, but because it provides a soft landing for hard tumbles. After five days of intensive beginner lessons, I managed to make my way down a bunny slope, albeit slowly but uninjured. Achievement unlocked!
[quote align='left']Pro tip: Don't worry about packing winter sport gear as you can rent everything in Niseko, leaving you with more luggage space for shopping.[/quote]
Soak in an Onsen
Hot spring baths, or onsens, are one of the more unique aspects of Japanese culture. Once you get over the initial awkwardness of being in your birthday suit – however, onsens are segregated by gender – the ancient ritual of cleansing yourself and then soaking in a restorative hot spring is incredibly calming. Plus, there's nothing like immersing yourself in waters that are believed to have medicinal properties after a long day of touring and sightseeing.
Noboribetsu is the most popular hot spring resort in Hokkaido, with many ryokans (traditional Japanese guesthouses) offering in-house onsen facilities.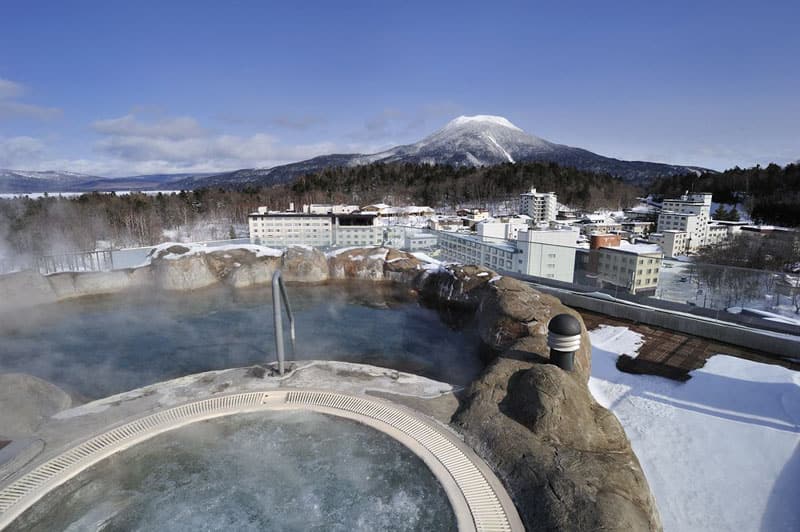 New Akan Hotel
[button style='blue' url='https://www.expedia.com.my/Akan-National-Park-Hotels-New-Akan-Hotel.h7996629.Hotel-Information' icon='entypo-suitcase' fullwidth='true'] New Akan Hotel with Onsen[/button]
[button style='blue' url='https://www.expedia.com.my/Noboribetsu-Hotels-Hotel-Mahoroba.h8139251.Hotel-Information' icon='entypo-suitcase' fullwidth='true'] Hotel Mahoroba with Onsen[/button]
Sample Japanese Whisky
As you travel Japan, you will surely become familiar with the best of Japanese food. But there is promise in the drinks department too, with unique Japanese liquour.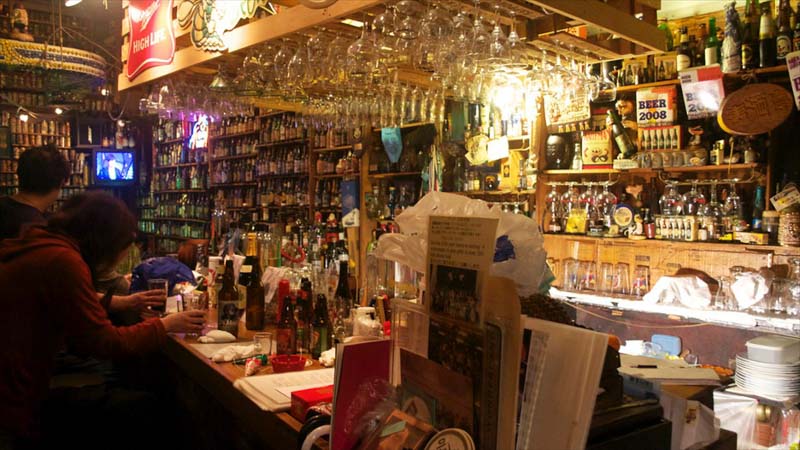 In recent years, Japanese whisky has gained an international reputation for its excellent quality. Lucky for whisky connoisseurs, Japan's first distillery, Nikka Whisky, is located in Hokkaido. This distillery in Yoichi, built to resemble the Scottish town where its founder, Masataka Taketsuru, learnt the art and craft of whisky production, makes for an interesting afternoon tour. Best of all, you'll get to sample a few whisky varieties, including blends that are not distributed for sale outside the distillery.
You may want to pick up a bottle as a souvenir, but remember to stick to your duty-free allowance!
Shop Local
While Sapporo has no shortage of popular Japanese department stores and brands, those on the lookout for unique finds won't be disappointed either. It has a small but well regarded scene for indie designers and local artisans that offer one-of-a-kind clothing, accessories and homewares that can't be found outside the city.
One of my favourite finds is Space 1-15, an old apartment block that has been converted into a retail space. There are about 20 retailers here, including cosy cafes, a kimono fabric maker, jewellery designers and a ceramics artisan, so give yourself a couple of hours to browse this space.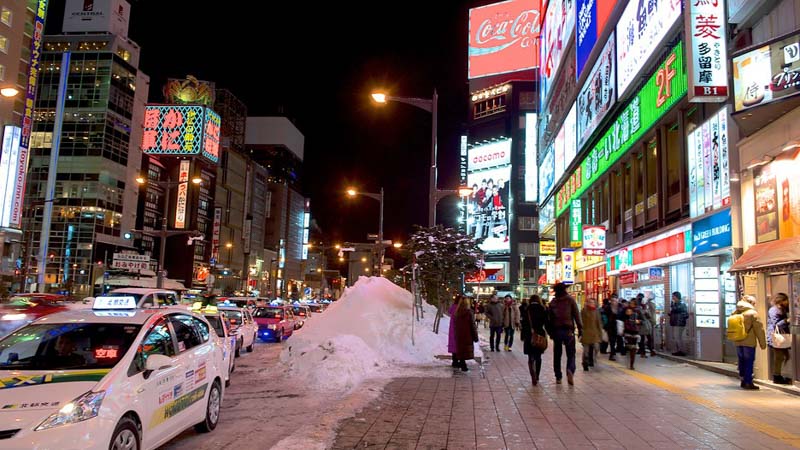 [tabs]
[tab title="Best Time to Visit" icon="entypo-light-up"]
Weather in Hokkaido: In general, the weather in Hokkaido is cooler compared to the rest of Japan, with less humid summers and Siberian-style winters that come with deep snow. For warmer weather, when you can enjoy Hokkaido's lush natural landscape and go hiking or camping, plan to visit from late May to September.
Best Time to Visit Hokkaido: If you prefer to indulge in winter activities, such as skiing or snowboarding, plan to visit Hokkaido from December to early March, when snowfall is at its peak. Every year in early February, Sapporo holds a Snow Festival, where the city's streets come to life with elaborate ice sculptures.
[/tab]
[tab title="Where to Stay" icon="entypo-suitcase"]
Accommodation in Hokkaido: Sapporo has a wide variety of hotel options, ranging from the high-end Sapporo Grand Hotel to mid-range options, such as Hotel Shikanoyu.
In Niseko, prices for hotel rooms tend to shoot up during the winter months. If you're into summer sports, such as cycling and mountain climbing, you may be able to get good deals when the weather is warm at highly rated resorts, such as Hilton Niseko Village or Ki Niseko.
For Noboribetsu, Dai-ichi Takimotokan is one of the most well-rated high-end ryokans in town.
[button style='blue' url='https://www.expedia.com.my/Destinations-In-Hokkaido.d6048149.Hotel-Destinations' icon='entypo-suitcase' fullwidth='true'] More Hotels in Hokkaido[/button]
[/tab]
[tab title="Getting There" icon="entypo-address"]
Malaysia to Hokkaido: Malaysia Airlines, Japan Airlines and All Nippon Airways fly to Sapporo's New Chitose Airport (CTS), with one stopover in Tokyo's Narita Airport (NRT).[/tab]
[tab title="Visa Requirements" icon="entypo-book"]No visa required for Malaysia passport holders.[/tab] [/tabs]