By Expedia Team, on October 31, 2017
Foodie Alert: 8 Halal Buffets To Check Out In Singapore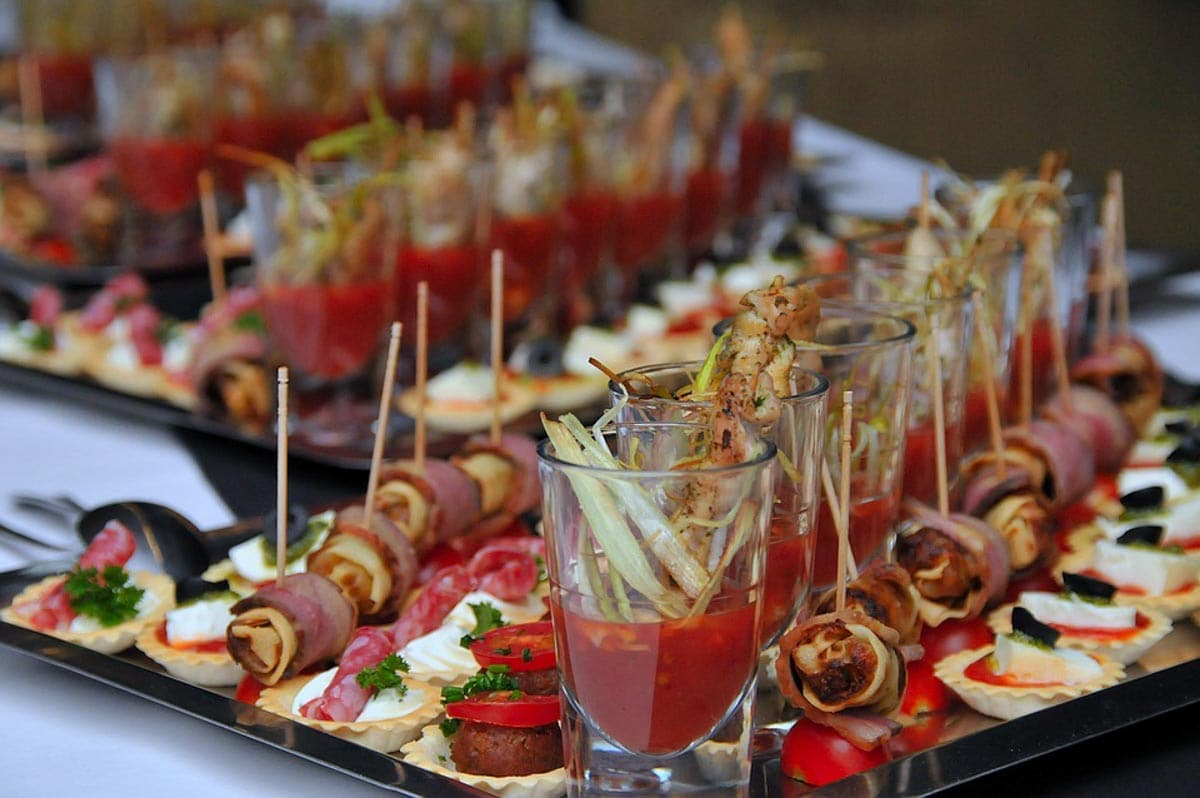 Singapore has no dearth of options to eat out, and the same goes for halal dining. If you're looking for tried-and-tested restaurants, we have just the right halal buffet shortlist for all budgets!
8 Halal Buffets To Check Out In Singapore

Under S$35:
There are tons of pocket-friendly buffet choices in Singapore with pretty good quality and spread of food.

Seoul Garden: Tasty K for Korea
If you are craving for an authentic Korean fare, Seoul Garden is the place to go. This space is the taste of Korea, wrapped in tantalising aromas as you cook the meat and vegetables. This buffet gives you the freedom to prepare the ingredients just the way you want them, be it steam, simmer, or fry. Enjoy a meal over some bonding with family and friends — after all, a family that eats together stays together, right?
Cuisine: Korean
Cost: from S$16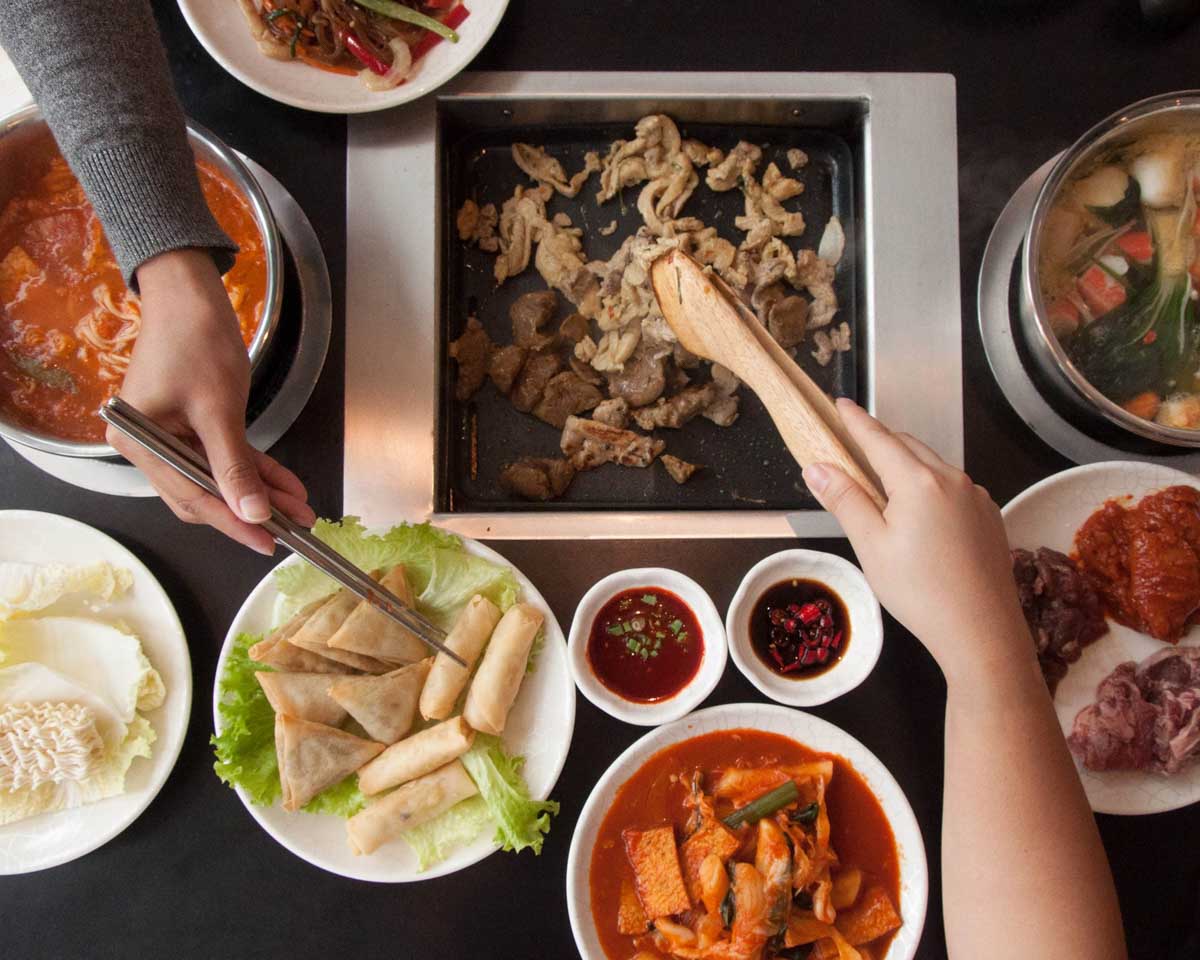 Kublai Khan Mongolian BBQ: Deep-dive in Asian barbecue
Nested in The Central mall at Clarke Quay, this restaurant serves something you will rarely get elsewhere in Singapore: Mongolian-style barbecue. The chef stirs his cooking wand to select pieces of meat and sauces to work up a platter of magic. There is also no shortage of seafood items in the spread. Pick your favourite cuts chosen from a variety of Western and Asian cuisines and feast on your meal in a relaxed ambience.
Cuisine: Mongolian, Chinese, Japanese, Western
(International Buffet for dinner only) Prayers' room provided
Cost: from S$20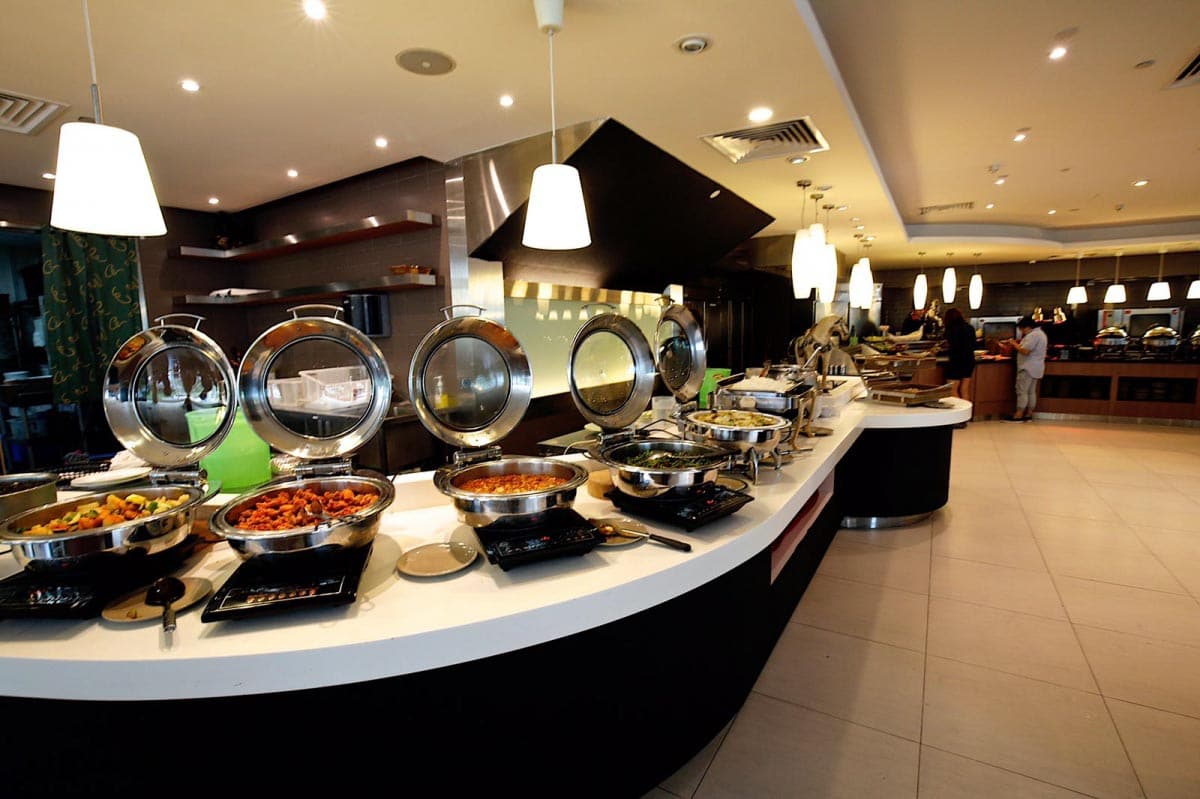 21 on Rajah: Indulge in mixed flavours
If you are looking for the perfect match between Mediterranean and Asian cuisines, search no more. 21 on Rajah at Days Hotel Singapore offers one of the best weekday lunch buffets and daily dinner buffets, and of course with a reasonable price. You will find yourself in an enchanting pearly white and ocean blue hall of the Days Hotel, a memory you will hardly forget. Churros, lamb, and beef rib-eyes are their must-haves.
Cuisine: Asian, Mediterranean
Cost: from S$30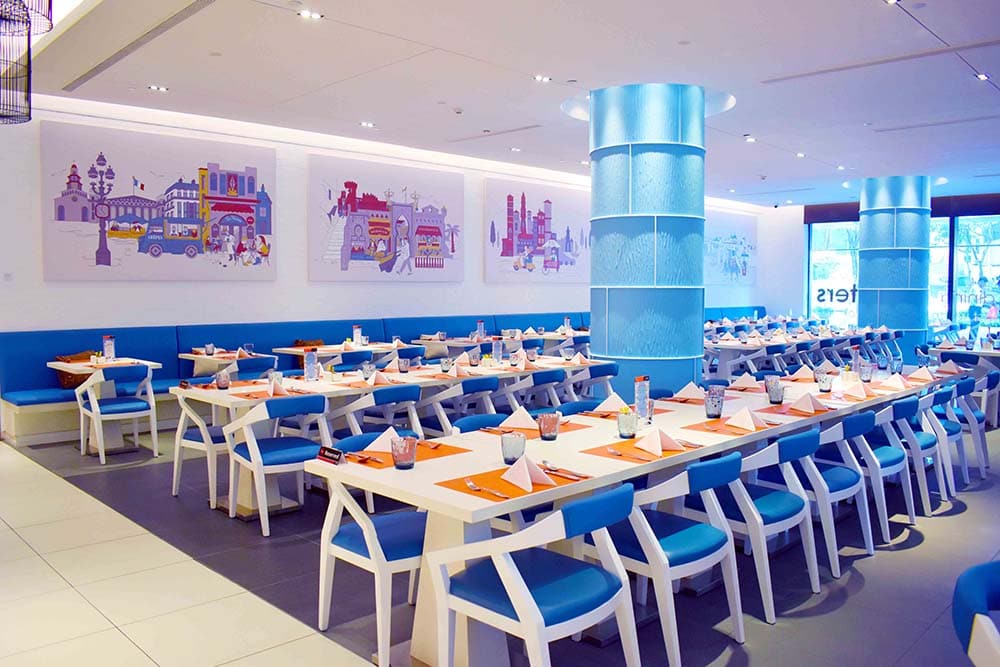 Under S$65:
This range might be on the steeper side, but it is going to be worth every cent spent. Expect an extensive spread of cuisines and courses like never before!

Straits Kitchen: Drool over local eats
Calling all street food lovers! Those who love trying out a selection of local food can head to this sophisticated local food junction located within Grand Hyatt Singapore. Offering the Singaporean local flavours in a buffet setting, you will find familiar dishes such as laksa, kuih, nasi ayam, and beef rendang. Forget the humid air or the commotion in typical hawker centres as you get to enjoy this delectable treats in an air-conditioned setting with fancy street-like vibes. Straits kitchen is a great place to bring your overseas friends or families for a gastronomical journey around Singapore under one roof!
Cuisine: Local food
Cost: from S$52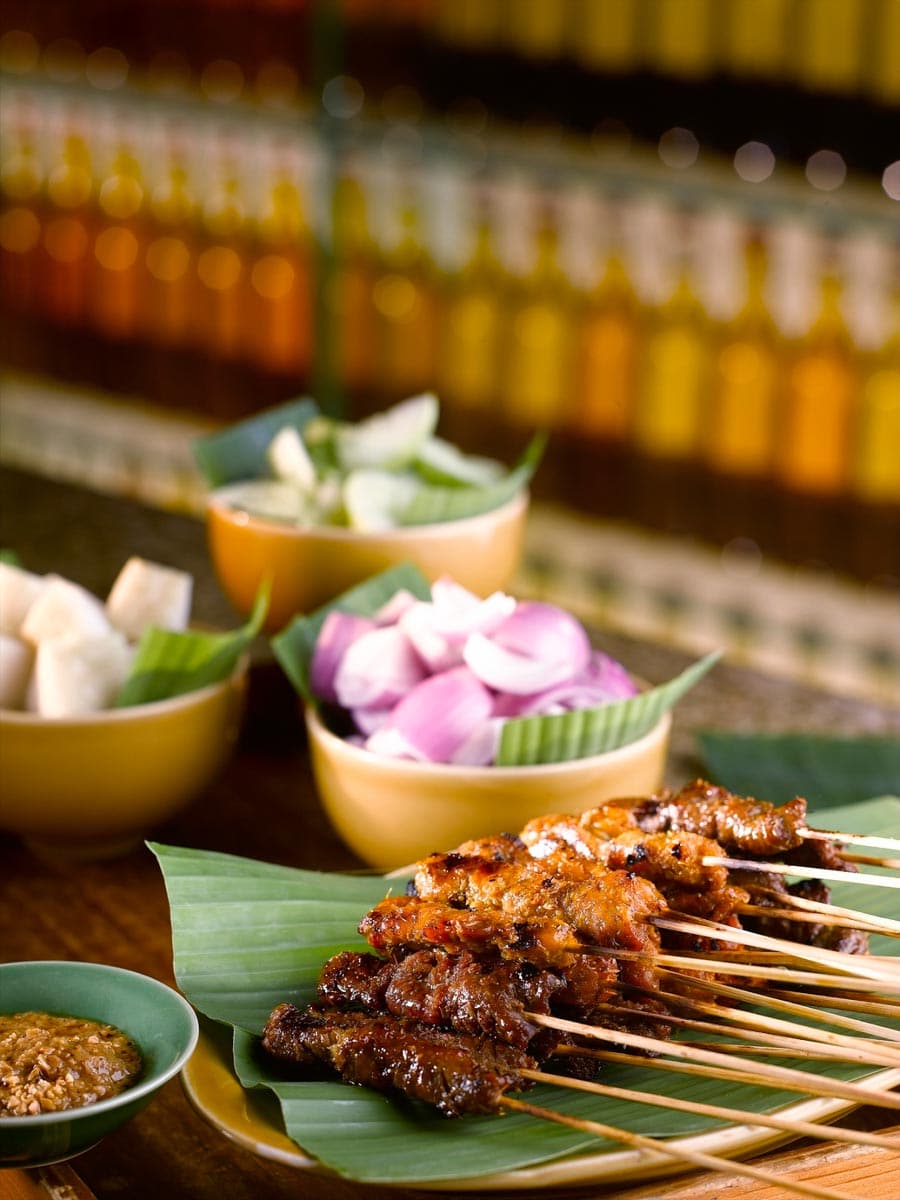 Tiffany Café & Restaurant: More than just breakfast
Located at Furama City Centre, Tiffany falls nothing short of a delightful meal in a lush atmosphere. Head here for a selection of both local and international delights for lunch and dinner. There are a few stations where the chefs will prepare the food a la minute for you, such as waffles and chicken rice. If you are a little more adventurous, cook some mee soto for yourself at the station. Another shout out will be their dessert section that boasts a wide array of choices, from fruit cocktail and chocolate fondue to cake slices and durian pengat. Keep a lookout for promotions they regularly launch!
Cuisine: Malay, international
Cost: from S$54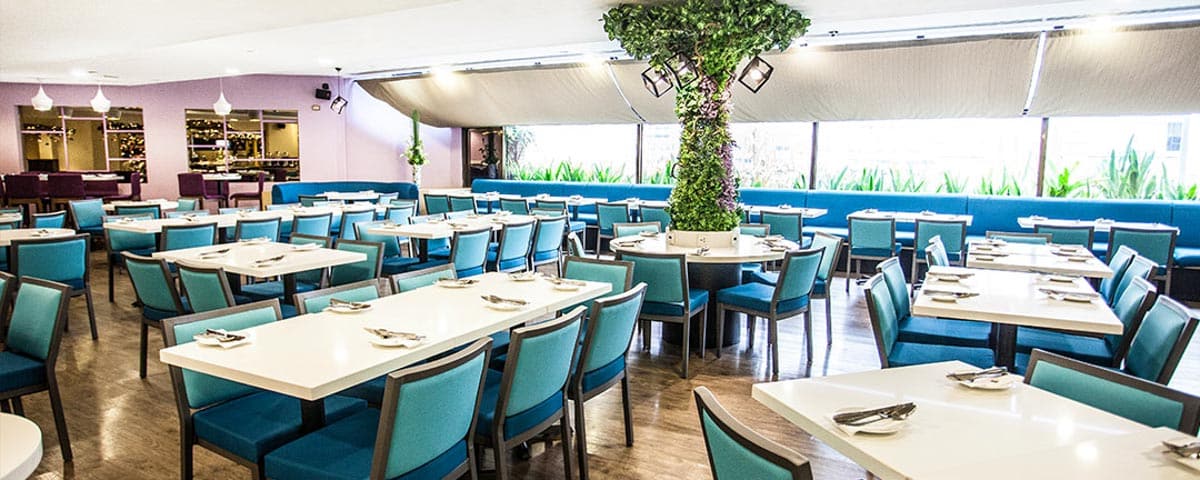 Carousel Restaurant: Head to the award-winning buffet
Carousel at Royal Plaza on Scotts is definitely not an uncommon name when you think of a halal buffet place. This award-winning restaurant guarantees a refreshing treat to the senses. Its excellent service and soothing ambience complement the fantastic food it offers. Sink your teeth into an impressive selection of French rotisserie, a sumptuous spread fresh seafood and exquisite cuisines from all around the world. The never-ending spread at Carousel will surely bring your buffet experience to a new level.
Cuisine: Global
Cost: from S$56


Asian Market Café: Have it hawker-style
Staying true to the spirit of Asia is the mission of Asian Market Café at Fairmont Singapore. It offers some of the best selections of rich Asian flavours and experience right from the hawker street. From Japanese fare to the local Singapore treats, there is something for everyone here. You will enjoy yourself getting your hands on the local food from different Asian countries in an elegant atmosphere.
Cuisine: Hawker food
Cost: from S$58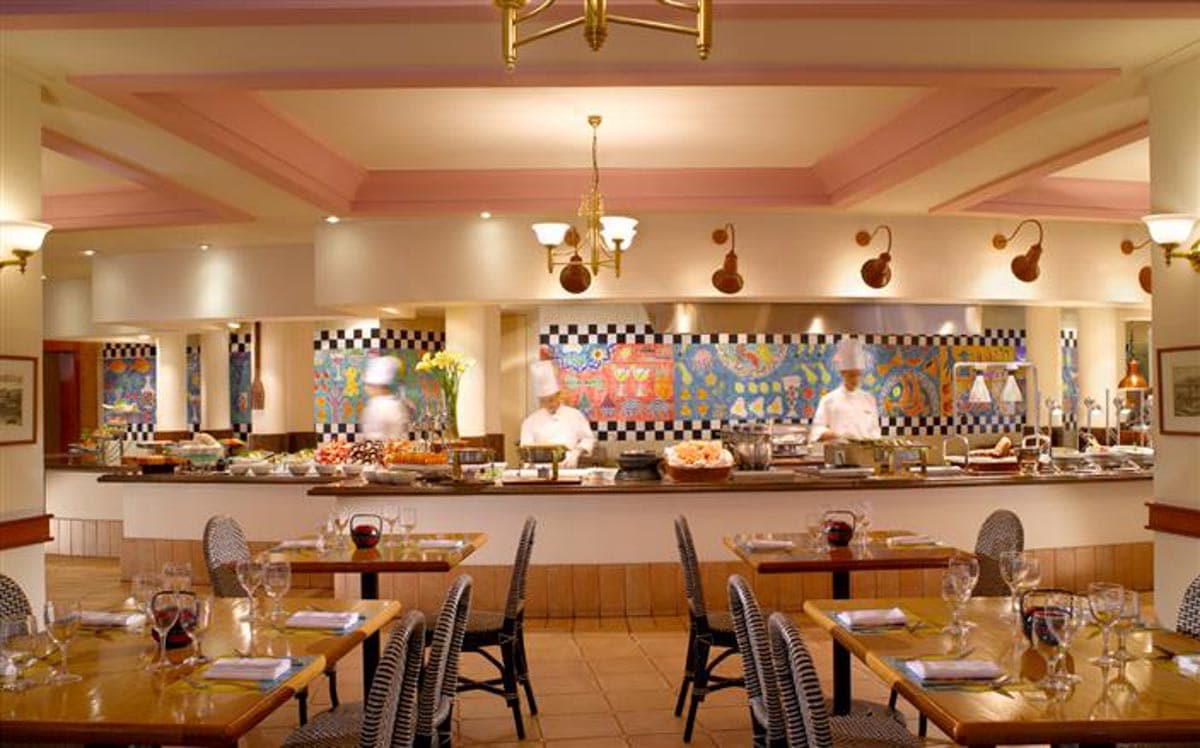 Aquamarine: A seafood fiesta
As the name suggests, this restaurant at Marina Mandarin will pamper you with its extensive seafood buffet. The fresh seafood will capture everyone's attention as they come in different sizes and types. Think about the unlimited amount of fresh prawns, giant crabs, black mussels, juicy squids and pepper crabs all for yourself. If you are not a seafood lover, rest assured the rest of the stations offer you a delectable feast on both local and international dishes. Get ready to de-shell those crabs and wipe the rogan josh sauce off your plate!
Cuisine: Asian
Cost: from S$60