By Expedia Team, on April 21, 2017
Best Spots for Duty Free Langkawi Shopping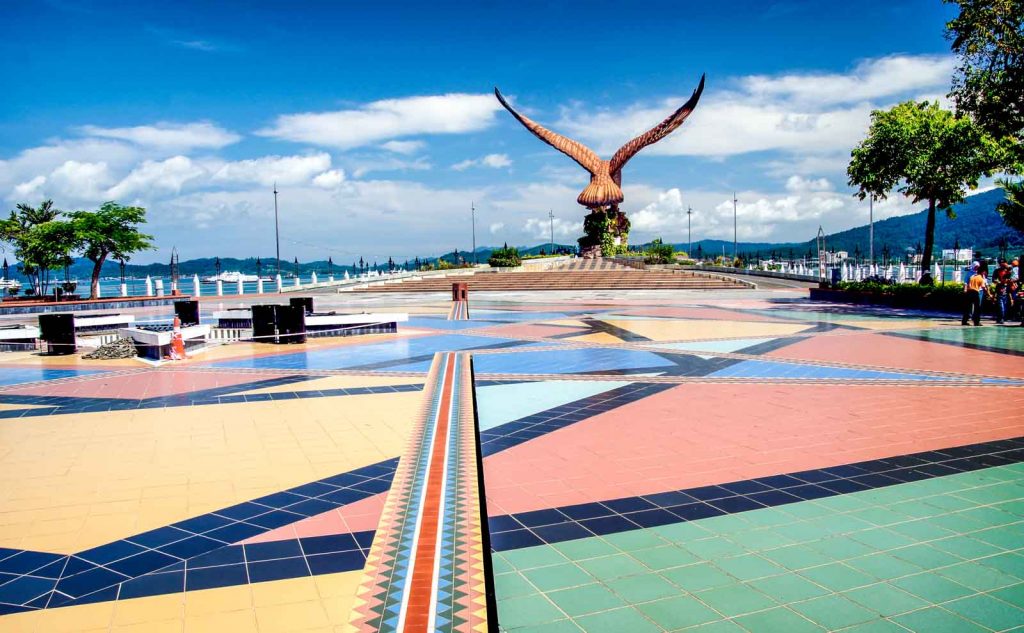 Soar like an eagle with tax-free shopping in Langkawi! With all these duty-free shops around the island, it's easy to score some serious bargains. You just need to know where to to look. (Not every shop is duty-free). Most visitors to the duty-free island of Langkawi get no further than the cigar shops in the capital, Kuah, but oh how much they miss! The out-of-town shopping malls work hard to attract shoppers with their discounted prices and where else can you combine top designer brands with a Segway jungle tour, a cable car ride and a petting zoo? Of course, the lovely Langkawi beaches too. Shopping in Langkawi is in a league of its own! Here are some of the best places to do some tax free shopping in Pulau Langkawi.
Note that you need to spend at least 48hours in Langkawi to be eligible for duty-free rates and alcohol allowance (leaving Langkawi).
Let's Go Shopping in Langkawi!

Duty-Free Shopping in Kuah
What to buy: Perfumes, branded sportswear, electronics, fabric, kuih-muih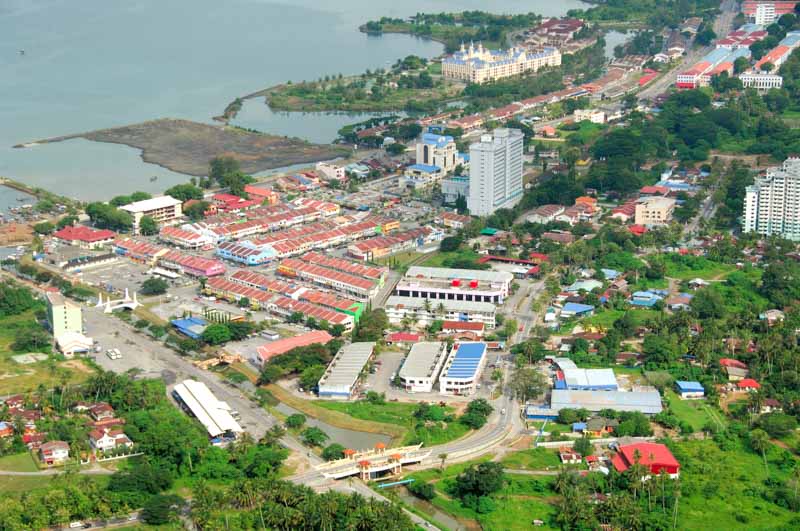 Kuah, the pint-sized capital of Langkawi, is the island's main shopping hub. It has several shopping centres and independent stores tempting you with designer perfumes, reams of fabric, confectionary outlets and fine wine stores lining the paved streets.
Jetty Point Complex

 CC 2.0 / Source
Jetty Point Complex combines department store shopping for branded clothing, accessories and electronics. It has Starbucks and other café-restaurants in the building. Super convenient for anyone arriving to Langkawi by ferry. Spare some time to do some shopping here before heading into Kuah.
If you've already checked in to your hotel in Kuah, Jetty Point Complex is also  a great place to head for lunch on the waterfront just five minutes' walk from Kuah city centre.
Check out the handicrafts, batik, silk fabrics, make up and shoes.
Opening Hours: Daily 10am – 10pm
Address: 15 Kompleks Perniagaan Kelibang, Kuah
Tel:+604 966 7560 or +604 969 9500
The Spa Shop
The Spa Shop is a wholesale supplier to the island's high-end hotel spas, but you can buy their massage oils, scrubs and rice milk soap direct from the store and enjoy your own pampering session.
Opening Hours: Daily 10am – 9pm
Address:No. 52, Jalan Pandak Mayah 5, Pusat Bandar Kuah
Tel:+60 4-966 8078
Al-Ikhsan
Al-Ikhsan is also worth a mention as it has an extensive selection of sportswear at astonishingly low prices, including Nike, Puma, Adidas and Reebok.
You can buy football jerseys, good running shoes, sports accessories for basketball, rugby and motorsports.
Address: Langkawi Duty Free Shopping Complex No. 64 Persisiran Putra
Langkawi Fair Shopping Mall
Driving out of Kuah along Jalan Persiaran Putera, call in at the Langkawi Fair Shopping Mall. Less upmarket than its city peers, this complex has over 100 retail outlets including a supermarket, liquor store and local moneychangers. It is one of the best places to shop in Langkawi.
Here you can shop for cosmetics, paintings, premium wines, whiskey, leather wear, and some sports shoes if to keep up your shopping marathon 🙂
Brands like Nike and Adidas can be found here.
It's worth dropping in just to experience the local culture, cut-price branded sportswear and blaring local music!
Opening Hours: 10am – 10pm
Address:Persiaran Putra, Kuah, 07000 Langkawi, Kedah, Malaysia
Tel:+60 4-969 8100
Teow Soon Huat Duty-Free Shopping
A large shopping centre with shops, restaurants, supermarket, spas, cafes. There's also a hotel attached, so serious shoppers can just lug their haul back to the room, take a nap and continue for more!
Opening Hours: Daily 10am – 10pm
Address: A-14-15, Pokok Asam, Kuah, Langkawi
Tel:+60 4-966 5018
Others in Kuah
Coco Valley:  Great for chocoholics. Address: 66, Jalan Pandak Mayah 5, Taman Bendang Baru, Kuah
Saga Shopping Center: No. 12-21B, Pekan Baru Kuah

Duty-Free Shopping in Langkawi Oriental Village
What to buy: Branded goods, clothing, beachwear, sunglasses and souvenirs at rock-bottom prices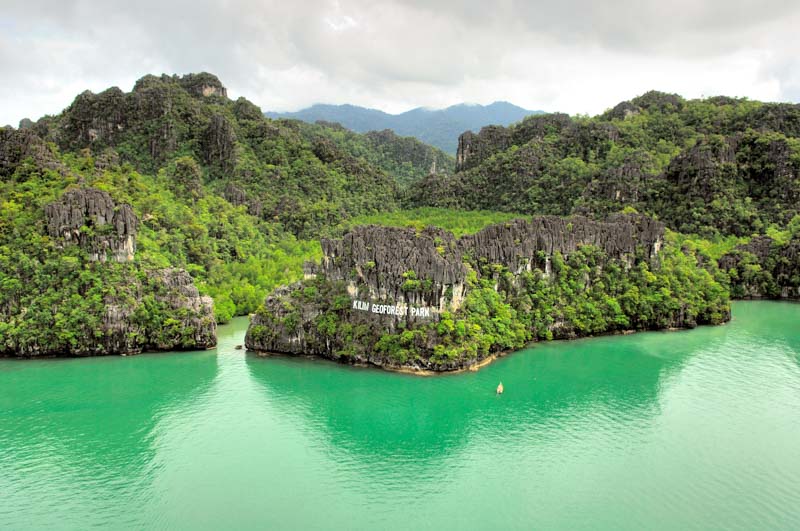 In sharp contrast, the next stop on shopping mission in Langkawi is Oriental Village, which is located in a serene mountain jungle setting at the entrance to the UNESCO Langkawi Geopark. This beautiful karst landscape has some of the most scenic natural beauty in Southeast Asia. The Oriental Shopping Village is an outdoor mall in Langkawi designed around a series of man-made lakes and fountains with boardwalks and bridges connecting the individual shops.
Pause to admire the Asian-style architecture and red-tile roofs which harmonise with the tropical plantings and surrounding mountain peaks. Shops include a Zon Outlet selling alcohol, fragrance and tobacco. The savings there alone will pay for your taxi fare if you don't hire a car on Langkawi!
Duty-free Retail & Souvenir Stores (21)
ABF Indah Shoppe
Souvenirs, Apparel
B-07
Asiavenue
Apparel
L-06
Auspicious Gems
Gemstones, Souvenirs
A-02
Beware
Apparel, Souvenirs
E-06
D'Ricca
Souvenirs, Apparel
L-04
DST Desento Trading
Souvenirs
B-06
Dzura Shop
Souvenirs, Apparel
M-02/03
Eagle Shoppe
Souvenirs, Apparel
-01/04/05
JT Gift Centre
Souvenirs, Apparel
L-01/02
Langkawi Geopark Enterprise
Apparel
C-04
Langkawi Shopping Zone
Gift, Souvenirs, Apparel
E-02/03/04
Machincang Craft
Apparel, Costume Jewellery
C-01
MIB Island Enterprise
Souvenirs, Apparel
B-03
Rinarita Enterprise
Souvenirs, Apparel
L-03
Rumin Fashion
Souvenirs, Apparel
M-01
Sapu Lidi Enterprise
Apparel, Souvenirs
I-02
Top Gift
Souvenirs, Apparel
G-03
Unique Souvenir
Souvenirs, Apparel
B-02
Wadah Samudera
Souvenirs, Apparel
B-05
Zon Duty-free Emporium
Alcohol, Fragrances, Apparel
A-01
Services in the Oriental Village include a Maybank branch and ATM, the boutique Geopark Hotel and a fully carpeted campsite at the nearby Seven Wells Waterfall! Three things you won't find while shopping at Oriental Village are electronic goods, pirated CDs and designer brand knock-offs.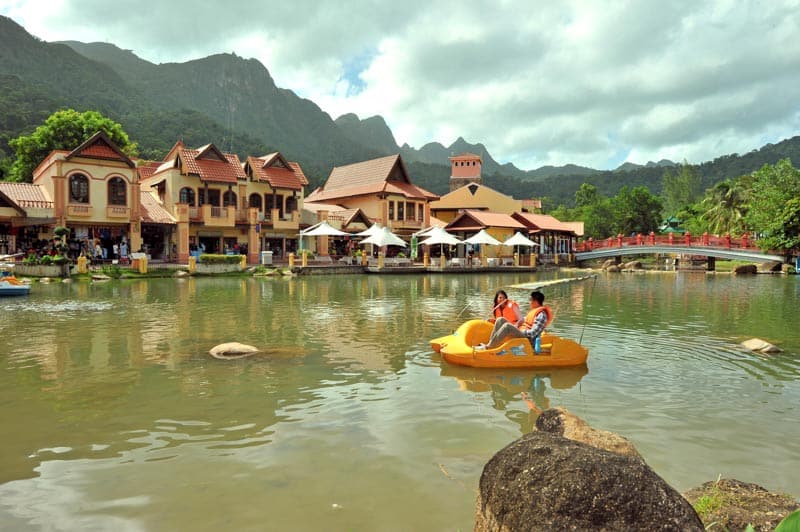 Rest your weary feet after a full day of shopping and dine outdoors while drinking in this pleasant location. You'll find delicious cuisine at the Mizumi Japanese restaurant, the Malaysian Tweenz Corner or the more westernized Dropstone Café – all within the shopping village.
Once your shopping needs are satisfied, you can turn your attention to the more unusual Oriental Village attractions. View the Tiger! Tiger! exhibit of paintings and live tigers highlighting the plight of this endangered animal.
Alternatively, go for one of the top things to do in Langkawi – riding the cable car to the top of Mount Machinchang.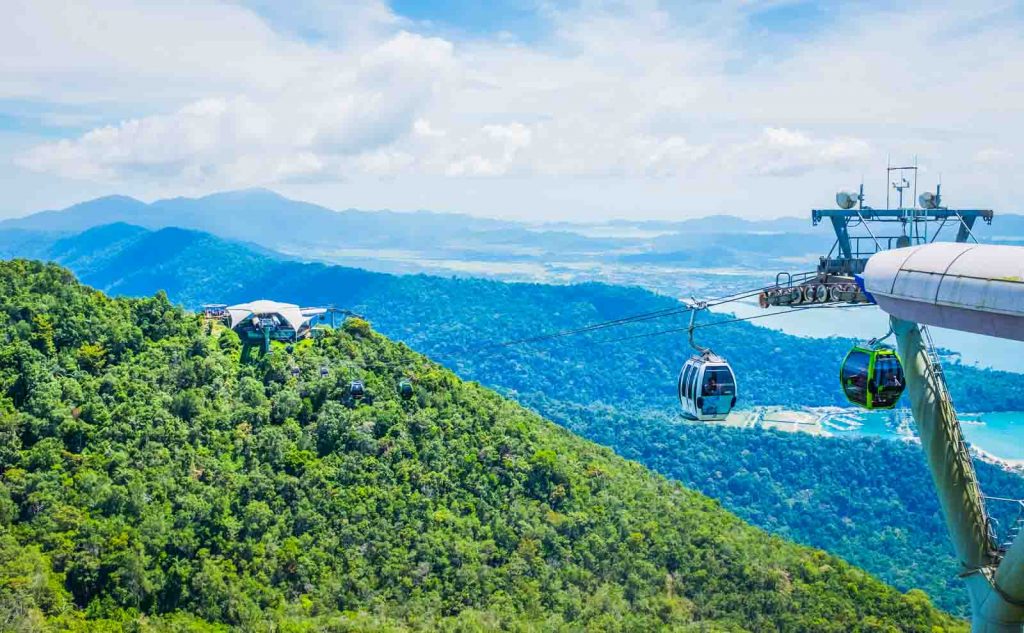 CC 2.0 / Lemsipmatt
It's 700 metres above the village with stunning views from the open viewing decks. Walk  through the jungle, take a guided motocross trail ride or explore the village on a guided Segway tour. There's even a petting corner sponsored by the retailers where shoppers can hand-feed deer and rabbits.
You can book your Langkawi cable car tour online on Expedia.com.my.
Shops Opening Hours: 10am – 7pm (Village is accessible 24 hours) 
Address: Burau Bay
Tel: +604 959 3099

Duty-Free Shopping in The Zon Shopping Paradise
What to buy: Duty-free perfumes, alcohol, watches, jewellery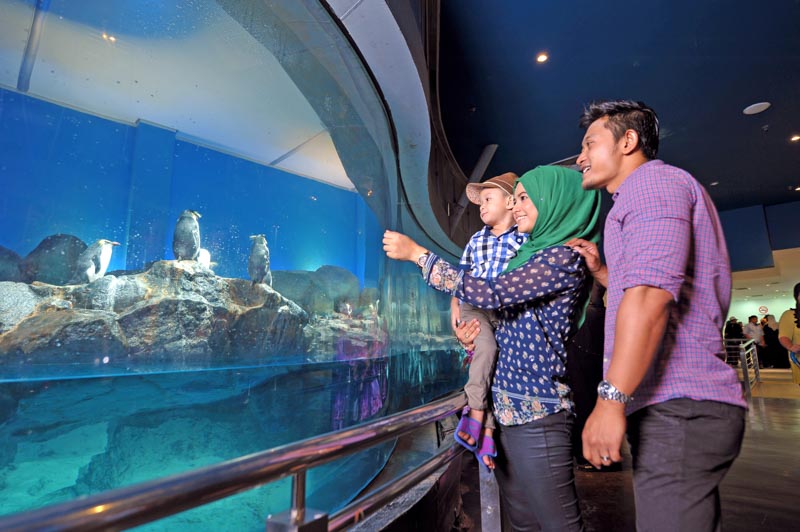 When visiting Underwater World Langkawi at Pantai Cenang you can sneak in a little extra shopping at the adjoining Zone Shopping Paradise Langkawi, a duty-free centre displaying yet more perfumes, watches, chocolate and jewellery along with select designer brands. Prices can go as low as 40% less than regular retail price!
Stock up on chocolates to bring home and share with the family after your trip. Get a swanky new luggage. And if you've spent more than 48hours in Langkawi, you can bring home a bottle of liquor. You can get a bottle of vodka for RM50!
Open from 10am to 9pm, it offers a pleasant reprieve from the afternoon heat with air-conditioned comfort and escalators between floors.
Opening Hours: Daily 10am – 9pm
Address: Jalan Pantai Cenang, Pantai Cenang, Langkawi
Tel: +604 955 5300

Last-Minute Shopping at Langkawi International Airport Duty-Free Shops
What to buy: Souvenirs, Mont Blanc pens, jewellery, gems, gifts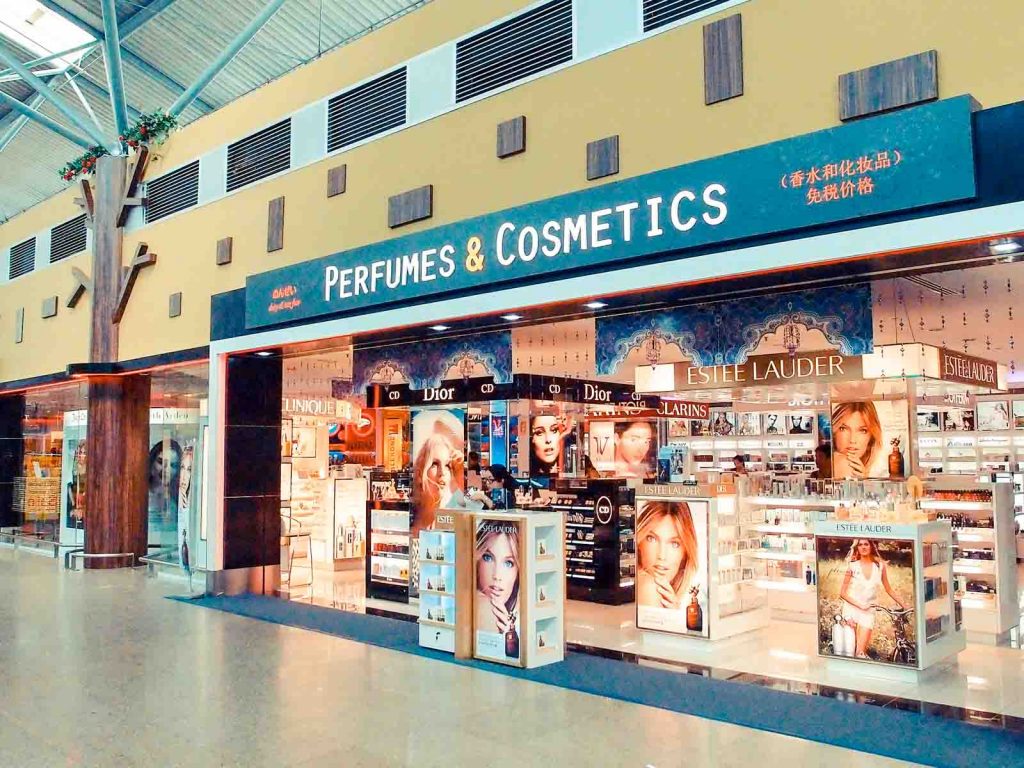 CC 2.0 / greentea2006
It's worth arriving early for your flight home from Langkawi just to check out the bargains on offer in the airy Langkawi International Airport. What it lacks in quantity of shops, it surely makes up for in bargain prices! Who doesn't like a little bit of last minute shopping?
Deposit your bags at check-in then browse the duty-free shops unhindered for last-minute gifts. Look good, smell good, fly good! You're sure to find your favourite cosmetics and perfumes in the main hall along with an unpretentious counter selling Mont Blanc pens and a tasteful selection of gifts. One shop specialises in chocolate while another offers a final chance to snap up gold, gems and jewellery items.
Have you got the classic Langkawi souvenir of the eagle? Last chance!
Other duty-free airport shops sell cigarettes and alcohol at hugely discounted prices, although they might be cheaper in the Duty-Free shopping centres in town vs the airport. Remember to plan a Langkawi trip that's longer than 48 hours, to be eligible for these duty-free bargains.
[button url='https://www.expedia.com/things-to-do/?location=Langkawi' fullwidth='true'] Book tours and activities in Langkawi[/button]