By Expedia Team, on January 23, 2017
Where to See Cherry Blossoms in Taiwan 2017
Springtime brings magic to life in Japan, Korea and Taiwan thanks to the beauty of pink and white cherry blossoms. Every year, travellers flock to Japan for hanami (cherry blossom viewing) where the sakura flowers delight. But you can also enjoy the charm and romance these flowers bring in Korea and Taiwan! Here's some of the top spots to see cherry blossoms in Taiwan based on the 2017 forecast.
Note that the flowers bloom for a very brief period and forecast dates are not exact – Mother Nature is in charge of that one!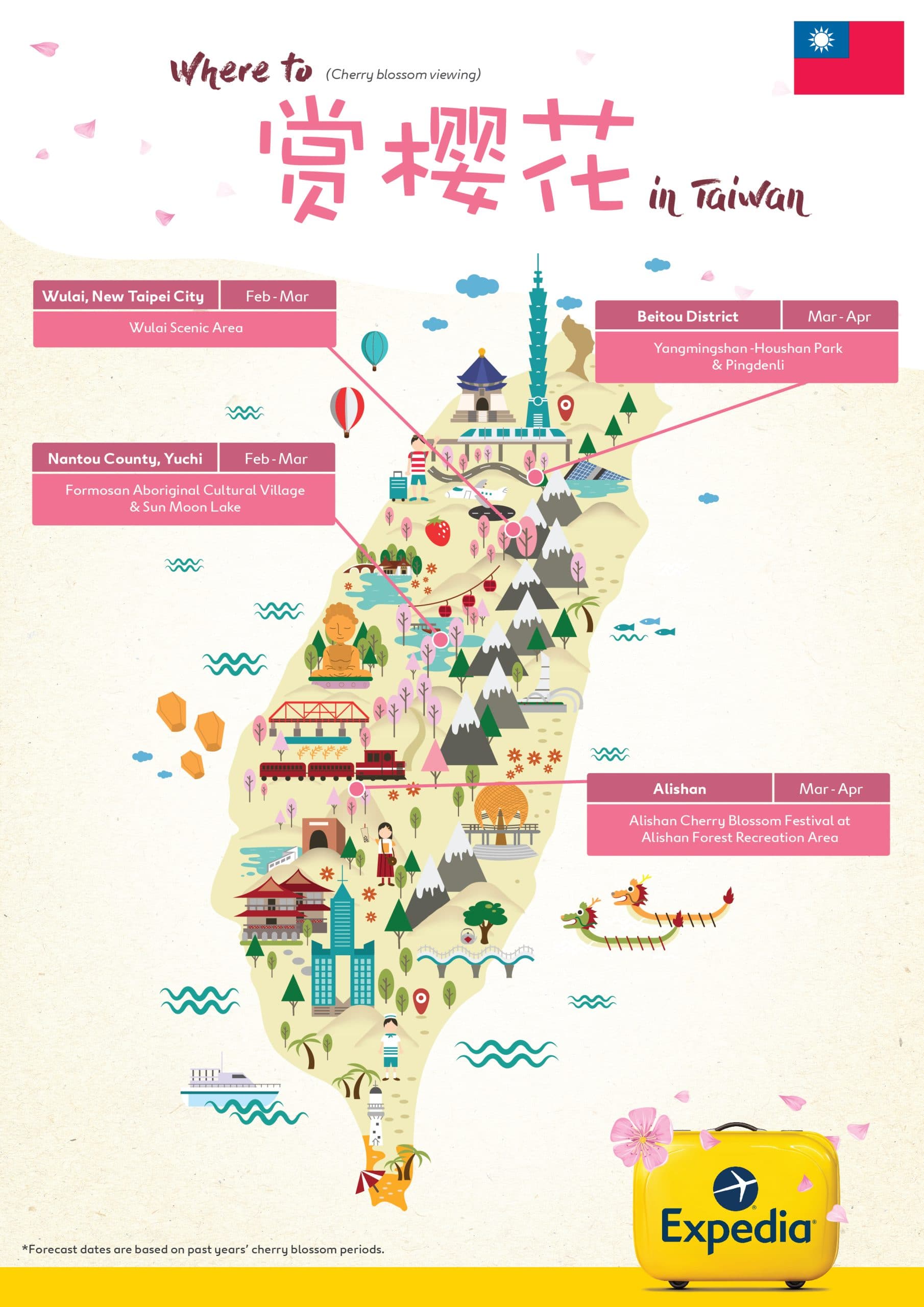 Plan a Holiday in Taiwan
Ready to strike a romantic pose under the cherry blossoms in Taiwan?  Plan your trip with Expedia, Book your flights and hotels together for good savings on your trip to Taiwan.
Check out the Cherry Blossoms 2017 Forecast for Japan and Korea:
[button style='blue' icon='entypo-forward' fullwidth='true' url='https://travelblog.expedia.com.my/activities/cherry-blossoms-japan/'] Top Places to See Cherry Blossoms in Japan 2017[/button]
[button style='blue' icon='entypo-forward' fullwidth='true' url='https://travelblog.expedia.com.my/activities/cherry-blossoms-korea/']Top Places to See Cherry Blossoms in Korea 2017[/button]
Feature image: CC 2.0 / Ming-Yueh Wang