By Expedia Team, on March 19, 2019
Cherry Blossoms in Japan – 2019
Sakura fever approaches! Cherry blossoms, or sakura, is the treasured national flower of Japan. Part of its beauty is in its transient nature; a few fleeting days of magnificent yet delicate bloom, then the flowers float gracefully to the ground and its a whole year before they appear again. This spring, I'm planning to join millions of locals and visitors in Japan to appreciate the annual bloom.
As I've been planning for my trip, I found that there are many different types of cherry blossoms and viewpoints which offer different experiences. Here are my compounded findings on the best hanami spots in Japan to enjoy the cherry blossoms season this year.
Japanese Cherry Blossom Forecast 2019


Best Places to Enjoy Cherry Blossoms in Japan

1) Tokyo's Cherry Blossoms
2019 Sakura Forecast Dates: March 22 – April 1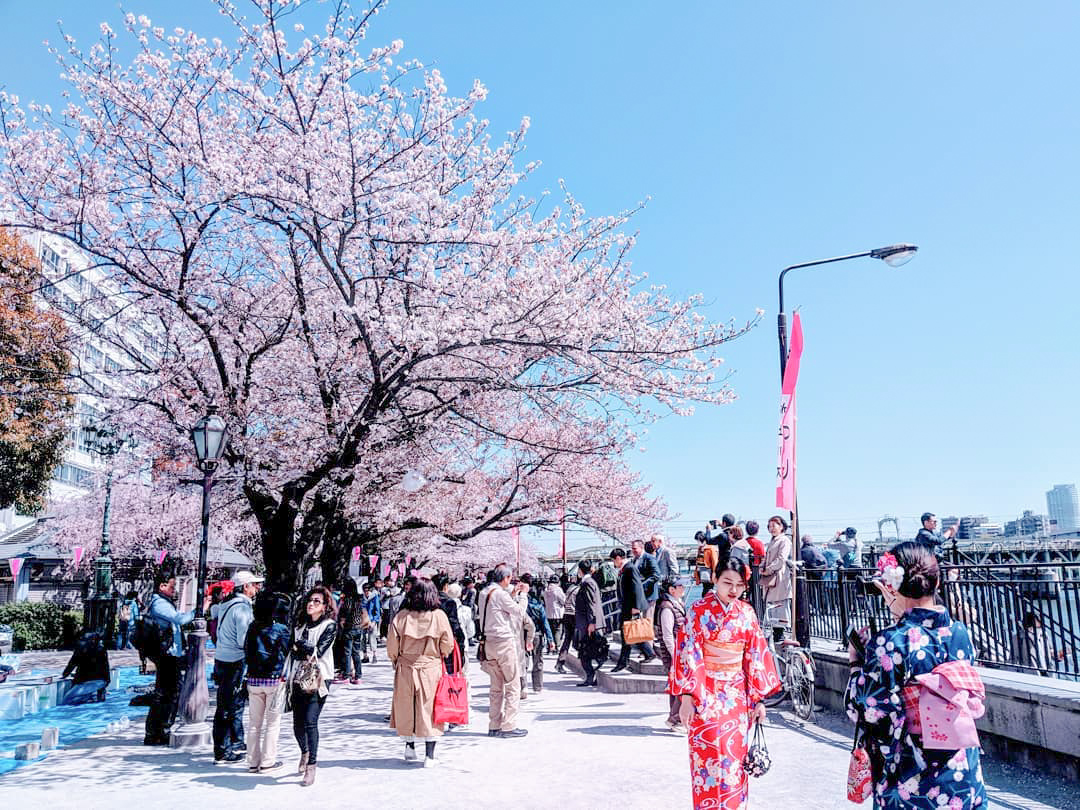 @korinabianca / Instagram
While most flock to Shinjuku Gyoen for hanami, if you prefer long walks along the water, you're going to love Sumida Park. It is home to the annual firework displays and host to one of the most gorgeous views of the Tokyo skyline. The park has wide spaces perfect for a picnic, or you can take a waterbus to admire the blossoms from the water. At night, the water reflects a twinkling glow on the flowers, seemingly casting a spell on the park.
Recommended Hotel: APA Hotel & Resort Nishishinjuku Gochome Eki Tower

2) Hanami Spot in Kyoto
2019 Sakura Forecast Dates: March 25 – April 2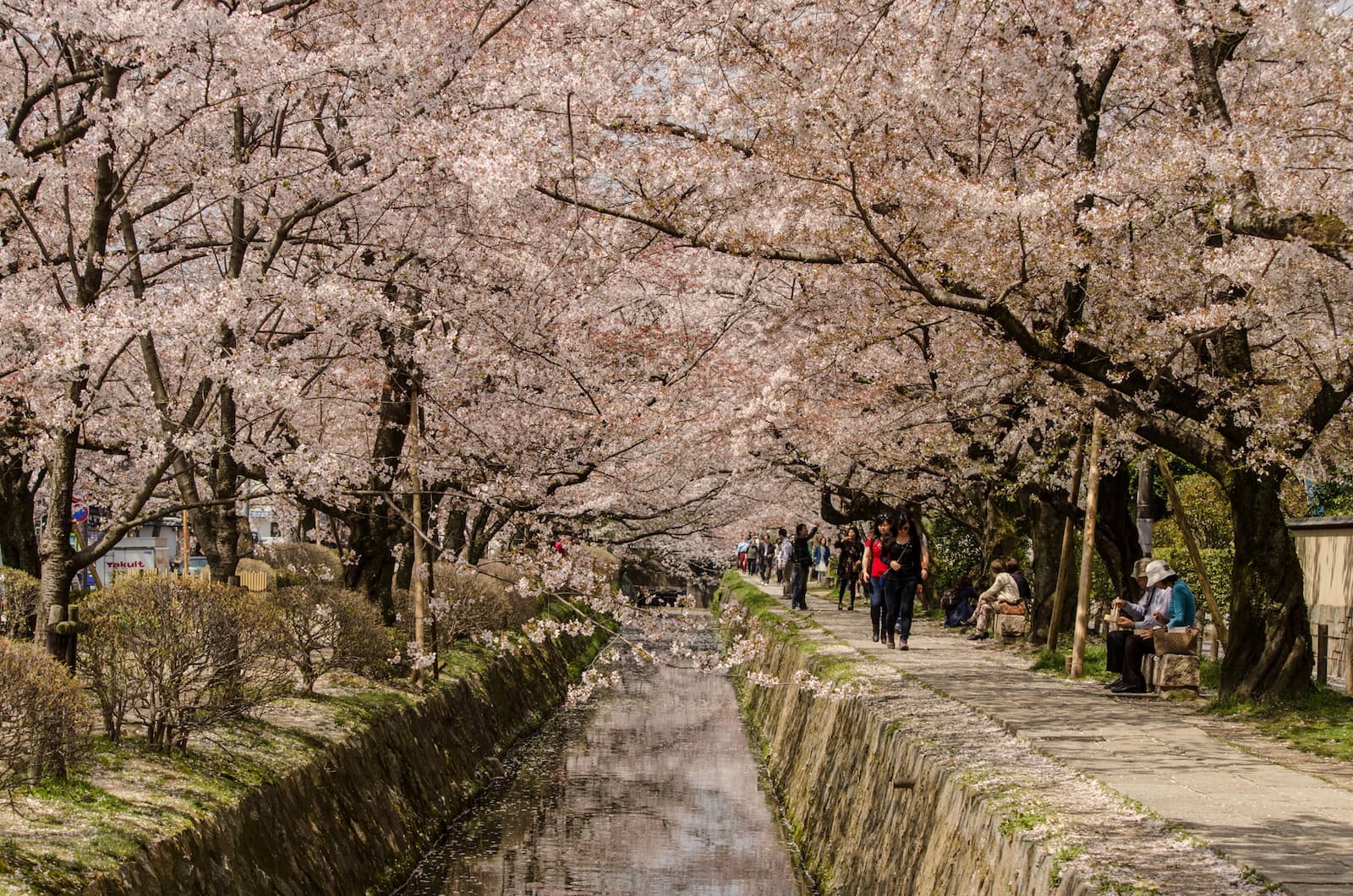 Possibly one of the most popular hanami sites in Japan, Philosophers' Path features the melancholic essence from hundreds of cherry trees lined up along a stone canal path.
It is said that Nishida Kitaro, one of Japan's most famous philosophers, practiced meditation by walking along this very path. In early April, the trees burst with clusters of baby pink blossoms, attracting visitors from all parts of Japan and the rest of the world.
Recommended Hotel: Rinn Gion Bishamon

3) Spring Blooms in Osaka
2019 Sakura Forecast Dates:  March 27 – April 8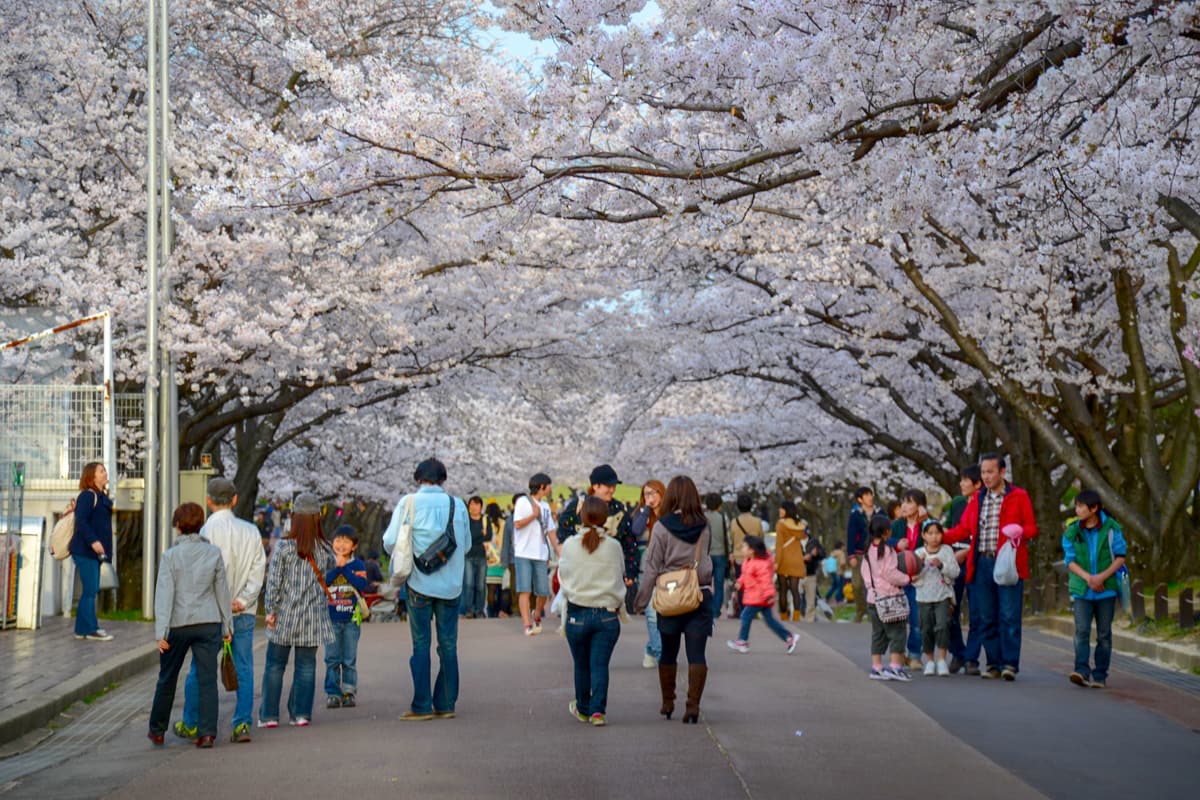 Aapo Haapanen / CC by 2.0
Osaka's Expo 70 Commemorative Park held the Japanese World Expo back in 1970, and from then on, opened its doors to the public. Several of the World Expo's original installations, including a 70-metre tall artwork 'Tower of the Sun', the Dream Pond where visitors are allowed to rent boats and paddle around sculptures, and a landscape garden. During the spring, all 5,000 cherry blossoms bloom around the park, a fast transformation from its warm-coloured leaves and rust-coloured pavilions.
Recommended Hotel: Hotel Sunroute Osaka Namba

4) Mt. Fuji
2019 Sakura Forecast Dates: March 26 – March 31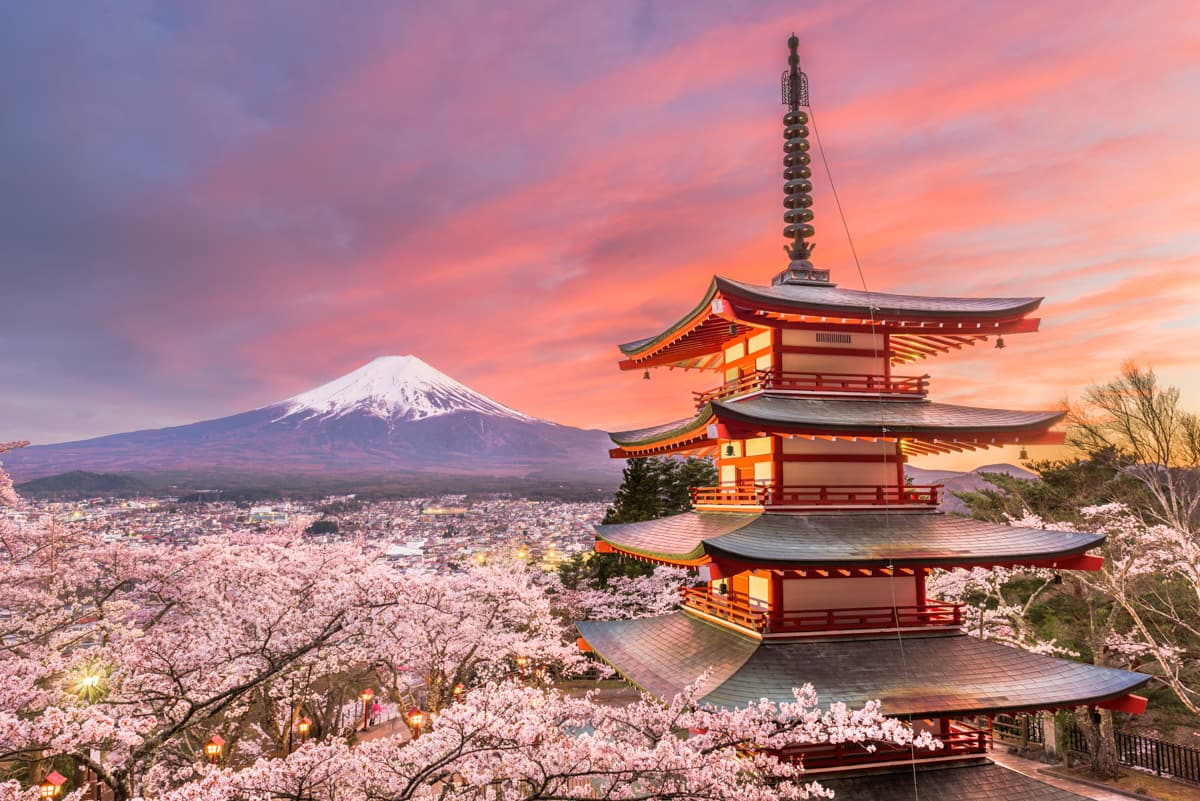 There are many popular hanami spots near Mt. Fuji, but the one that seems to be most widely recommended is Fuji Five Lakes. The blossoms match the frosty backdrop of Mt Fuji, and are hence much paler than the ones further south of Japan. Photos look majestic, with a grand view of the great volcano and the crimson accents of the five-storey pagoda. Organise a day-trip here if you're staying in Tokyo and I can assure that you won't regret it.
Recommended Hotel: Hotel nanvan Yaizu

5) Viewing Spot in Fukushima
2019 Forecast Dates: April 5 – April 12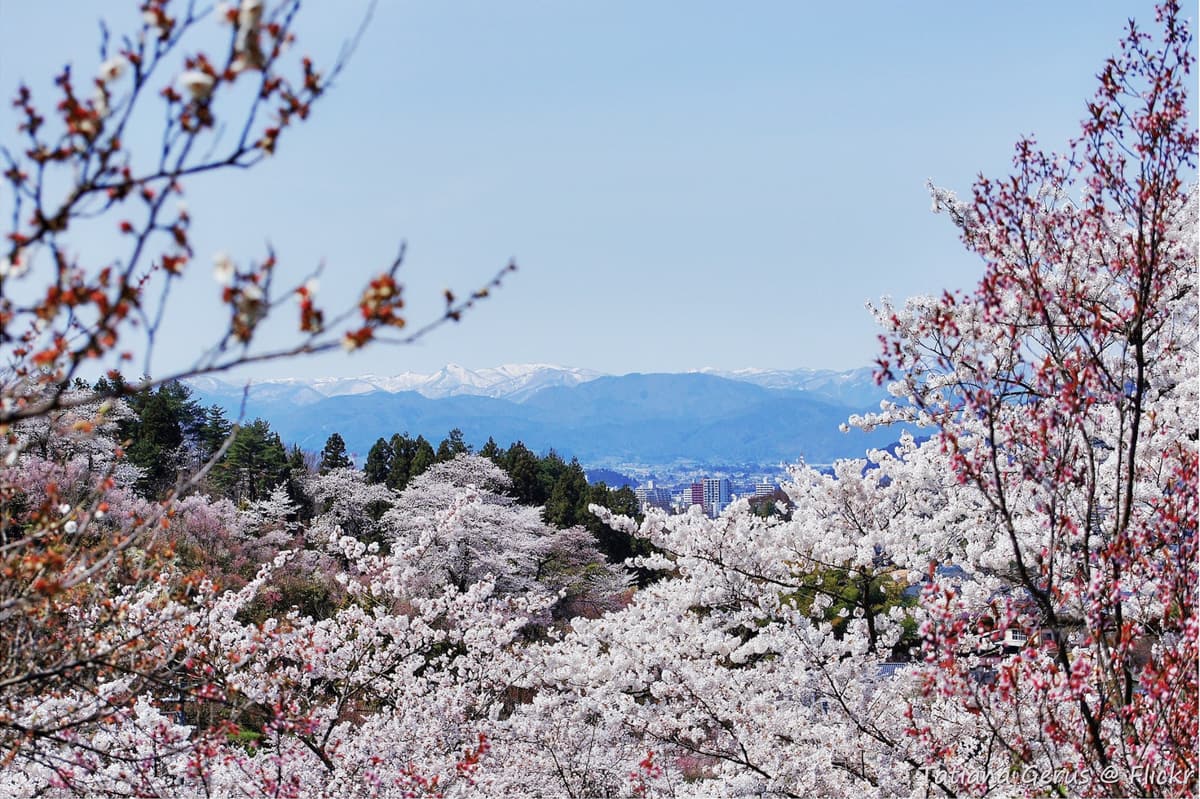 Tatters  / CC BY-NC-SA 2.0
Hanamiyama Park is my personal favourite out of all the hanami spots listed here! A 30-minute train ride from Fukushima Prefecture, the privately-owned park is worth the trip down from Tokyo.
In the Spring, pale cherry blossoms bloom concurrently with darker pink plum blossoms, alongside golden-tipped lilies, colour-changing hydrangeas, and salmon-toned azaleas. Surprisingly, the park is not very crowded with tourists.
The 1000-year old Miharu Takizakura tree is also in Fukushima, and is considered to be a national treasure.
Recommend Hotel: Koriyama View Hotel

6) Hanami in Nara
2019 Sakura Forecast Dates: March 27 – April 8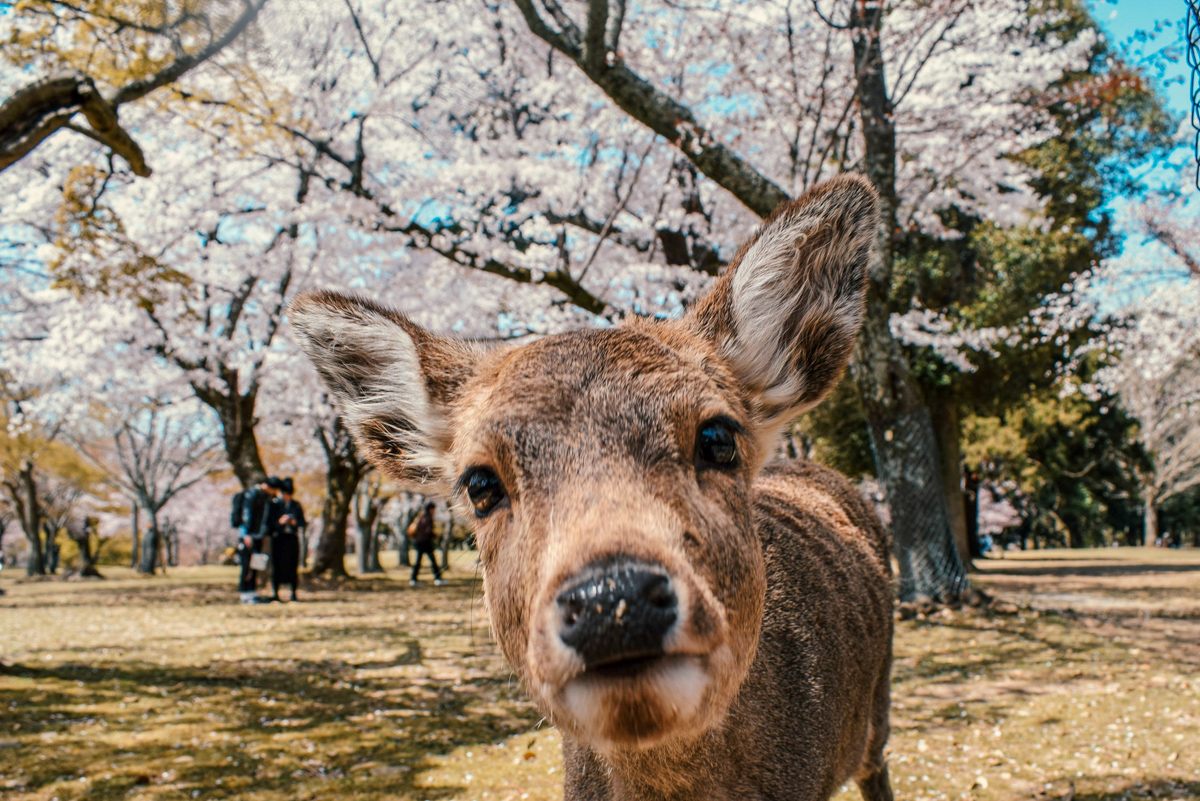 Animal lovers can also visit Nara Park, a historical park that is famous year-long for their roaming herds of deer. During flowering season, however, the deer roam amidst blooming cherry trees. Dusty pink kokonoezakura and Nara-yaezakura blossoms add a certain mysticality to the architecture of Todai-ji and Kofuku-ji Temple, reflected in the still Sagi Pond.
Hotels: Machiya Guest House Mimoro

7) Okinawa's Cherry Blossoms
2019 Sakura Forecast Dates: Late January – Mid February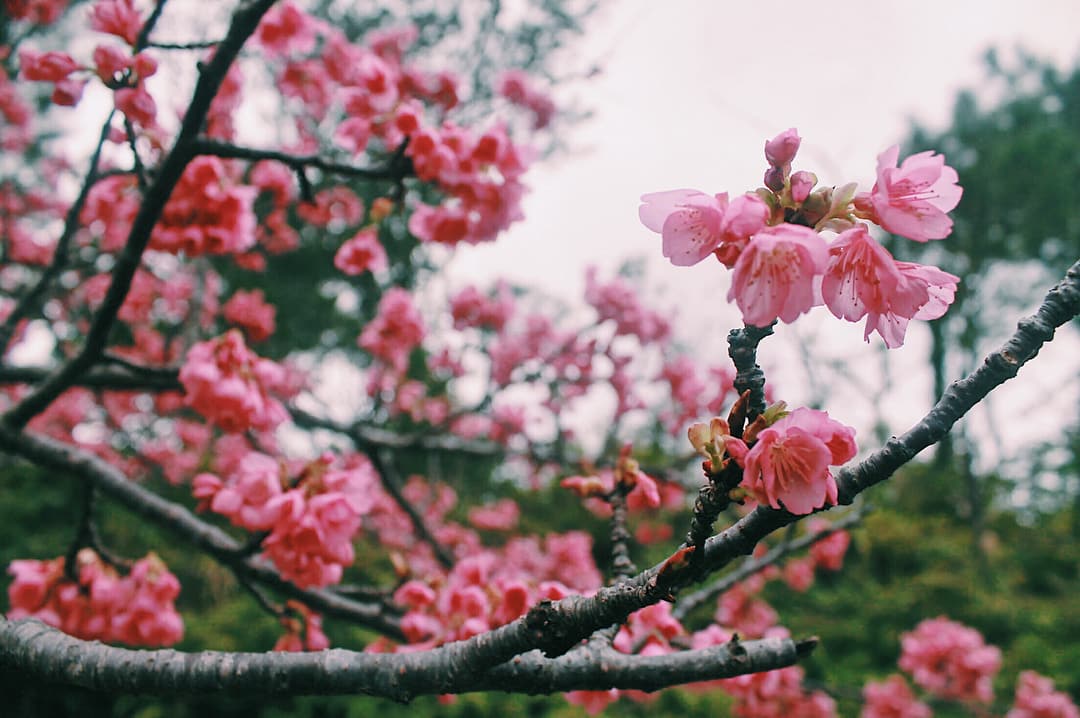 @maffayestes / Instagram
The most popular variety of cherry blossoms, kanhizakura, is said to be the spring icon of the Okinawa prefecture. Compared to other sakura varieties, kanhizakura have darker pink petals which bleed into a deep fuchsia towards the flowers buds.
The best places to see the delicate blossom in its full glory are Mt Yaedake. Dusty pink flowers shower the roads and vistas so heavy with sakuras that they seem to be a solid wash of pink over the mountain.
If you would like to celebrate the reappearance of cherry blossoms, the Naha Cherry Blossom Festival, held at Yogi Park, is celebrated every year. This year it falls on January 26, 2019 to January 27, 2019
Recommended Hotel: Southern Beach Hotel & Resort Okinawa

8) Hokkaido Cherry Blossoms
2019 Sakura Forecast Dates:  May 4 – May 8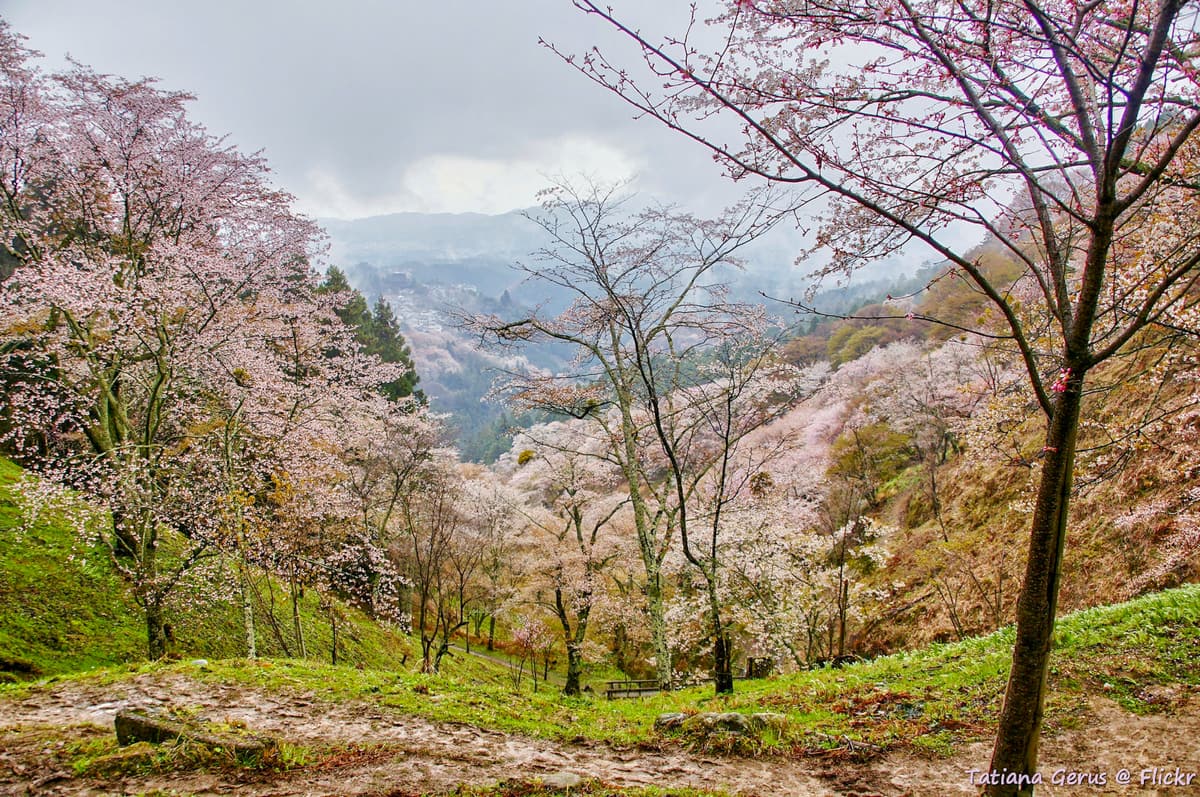 Tatters | CC BY-NC-SA 2.0
Nakajima Park has three main species of cherry blossoms – shidarezakura (weeping cherry) that features pink clusters of flowers on drooping branches, Sargeant's cherry (or Northern Japanese Hill cherry) with pale and wide petal flowers, and kwanzanzakura which are a deeper fuchsia and have double-petals. The different species bloom at different times, so you'll manage to catch at least one species in full bloom.
Just take the train to Nakajima Park station from Sapporo, and it should be right outside the exits.
Recommended Hotel: ibis Styles Sapporo

9) Cherry Blossoms in Yoshino
2019 Sakura Forecast Dates: March 26 – April 10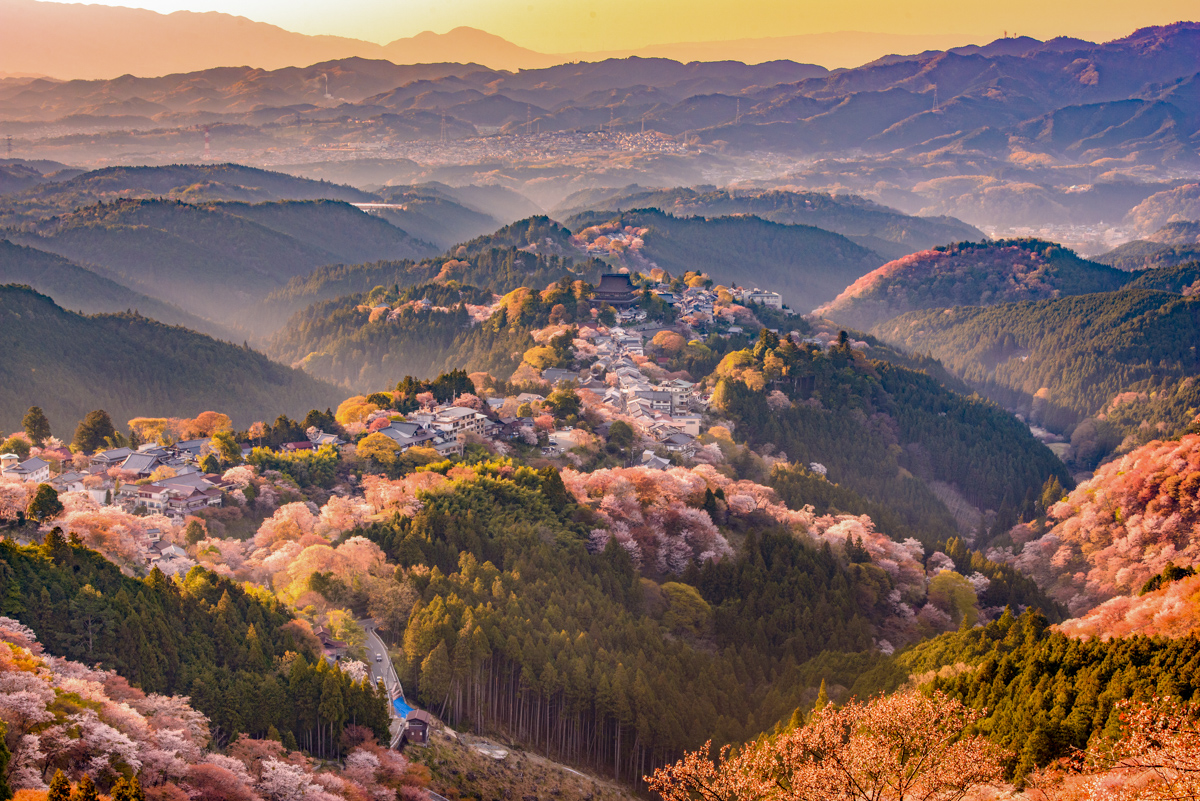 Mt Yoshino, located at the centre of Nara Prefecture, is said to be one of the best locations to view cherry blossoms in Japan. Some even consider it the best. Cherry trees are grown from the foot of the mountain to the peak, making for a multi-coloured floral vista. To get there, simply take the train to Yoshino Station to Yoshino-yama Station.
Recommended Hotel: Candeo Hotels Nara Kashihara

10) Aomori
2019 Sakura Forecast Dates: April 24 – April 28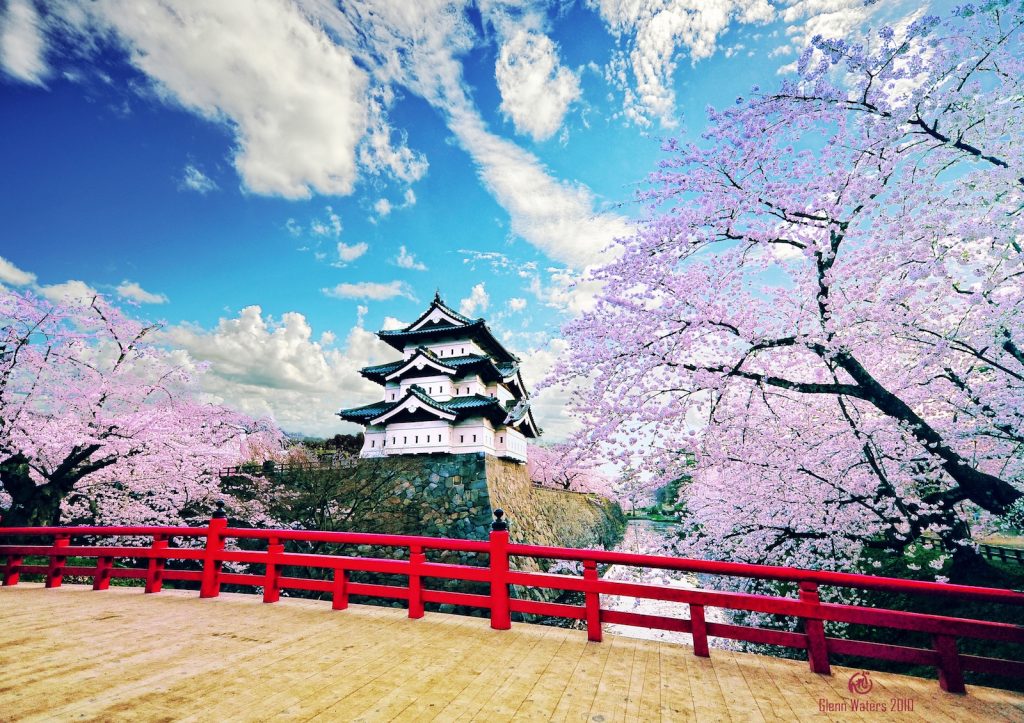 Hirosaki Castle holds a cherry blossom festival annually from April 23 to May 5. The flowers are in full bloom overhead plenty of picnic spots, street food stalls, and view of the ancient castle. Boats are available for rental to row in the moat surrounding the castle.
A magnificent view of a petal-filled moat can be seen when the blossoms are in full bloom, creating the illusion of a plush pink carpet. The castle's entrance fee is 310 yen and allows you full entrance inside the castle. A 510 yen ticket allows access to the botanical garden and Fujita Memorial Garden, which is in style of a traditional Japanese garden.
Recommended Hotel: Daiwa Roynet Hotel Aomori
Did You Know?

Cultural Significance
Enchanting as they are just to look at, cherry blossoms are more than just pretty flowers.
Hope, renewal, the transience of life…cherry blossoms symbolize many things central to Japanese culture. It's significance is tied to Shinto ideology. The practice of hanami remains important for locals today. It is a time of reflection and a time to enjoy a picnic with loved ones under the magic of the pink petals.
In 1912, cherry blossom trees were offered as a national gift from Japan to the USA, and accepted as a diplomatic tool. Today, Washington is famous for those cherry blossoms which continue to bloom beautifully along the Tidal Basin, attracting hundreds of thousands of visitors every year during the annual festival.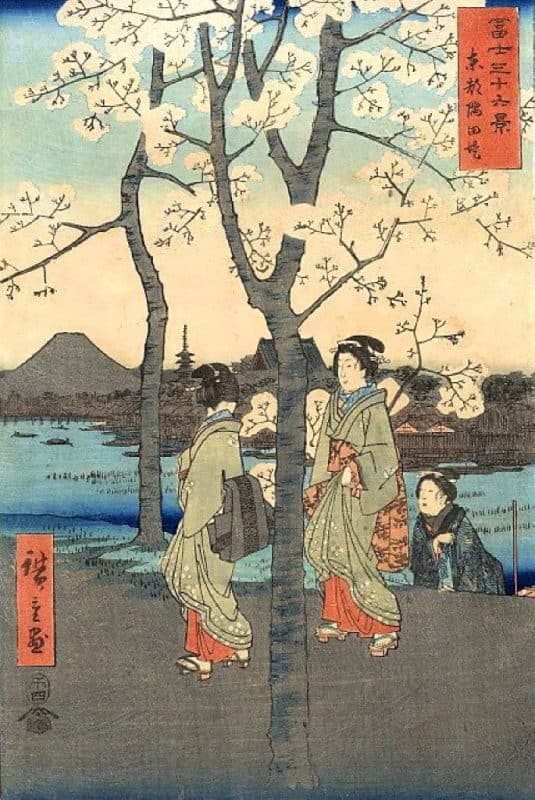 Varieties
There are many varieties cherry blossom flowers, that have a few different colours, grow on trees with very different shapes. They bloom at different times across Japan. Most bloom during Japan's spring season, and last for a week or two. Some of these trees are wild species native to Japan, and others are cultivated. Because the bloom is so short-lived, the annual cherry blossom forecast is an important reference so people can plan to get there in time.
Hanami
"Hanami" or flower viewing, was first started as a practice among Japanese court nobles. Today, the most common way to enjoy "hanami" is with a picnic or long stroll. But some places have something special — like a boat ride under the pink flowers, a cable car ride over a beautiful landscape, or illuminated trees that can be enjoyed at night. In Japan there are also many Cherry Blossom Festivals across the country. During spring you can also have fun trying all sorts of creative sakura-flavoured food, snacks and drinks!
Popular cherry blossom spots tend to get very crowded, so go early in the morning if you hope to get a spot. Be respectful of the area you're in, and never shake or damage the trees. Don't climb them either. Appreciate with your eyes!
Wikipedia / Hiroshige