By Expedia Team, on February 24, 2015
Seoul Food Guide: Must-Try Seoul Food
Best of Must-Eat Seoul Food 
Si mi tai kimchi?

Best Seoul Restaurants: Song Jook Heon Restaurant
Taste a bit of everything Korean with Hanjeongsik. This is a traditional style of Korean dining, that reminds us a little of an upscale Nasi Padang, but here the chef is in charge. You just sit pretty at your table and the wait staff will deliver dish after dish to your table, creating an amazing mini banquet for you. Hanjeongsik starts off with appetizers, and includes a main dish of meat, fish or hot pot.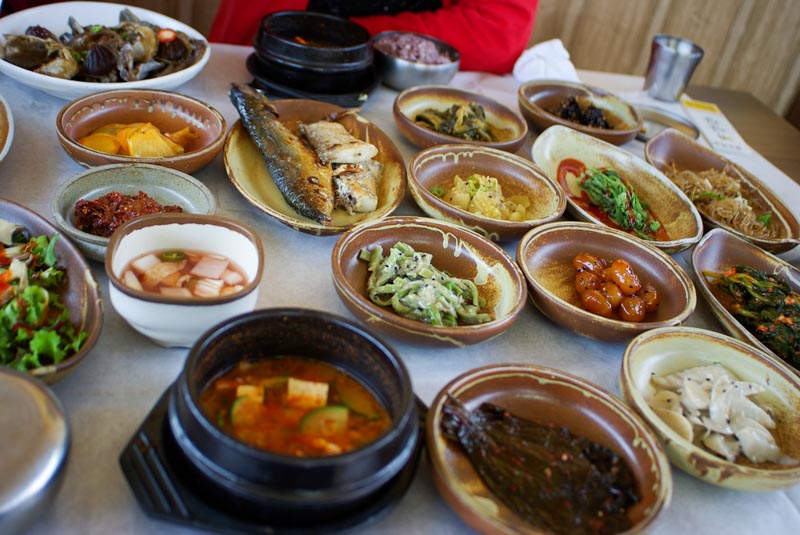 Photo  CC2.0: Hong Yun Seon
Best to dine as a group.  There can be as many as 10-30 dishes served, which everyone is meant to share. To be able to taste your way through the whole variety of food, gather a group and enjoy a long dinner tasting foods whose names you probably don't know.
Reservations required.
Try: Steamed pork, bulgogi, salmon salad, hot duck patty
Song Juk Heon
37-2, Unni-dong, Jongno-gu, Seoul South Korea
Open Monday-Friday, noon-2 p.m., 6:30 p.m.-10:30 p.m
Best Seoul Restaurants: Yong Su San
Traditional Korean fine dining, closely adapted from the cuisine typically served to Korean royalty during the Koryo Dynasty. The restaurant is a member of the Chaine des Rotisseurs and listed in the Miele Guide to Asia's Finest Restaurants. You can expect beautiful flavours served with style, quite literally fit for the king.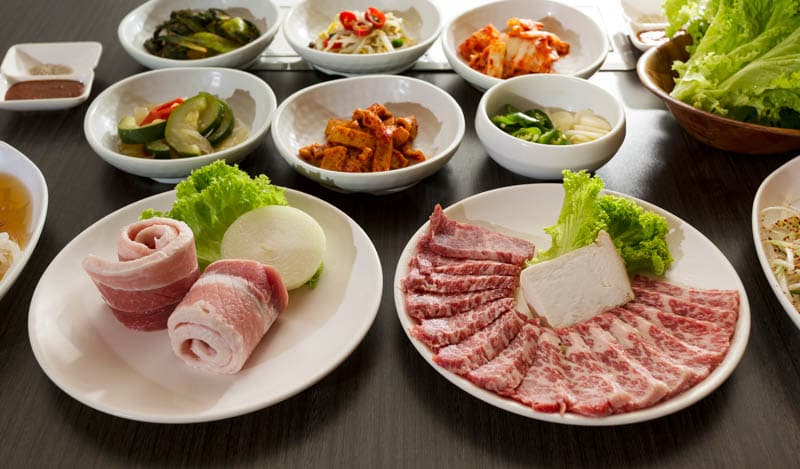 The restaurant itself is decorated with historically-inspired details, creating an ambience that transports diners to a grand time in Korean history in order to experience the feel of a traditional Korean royal feast. Yong Su San is located within the Financial District and a great way to savour Korean fine dining.
Try: Pork belly, braised short rib, black sesame tofu, royal kaesung style wrapped kimchi, skewered scallops and mushroom
Yong Su San
B1 Seoul Finance Bldg.
1-84, Taepyeongno 1-ga, Jung-gu,
Seoul, South Korea
Tel: 02-771-5553

Find Out More About Asia's Food Havens
Jump to Cities: Bangkok | Hanoi | Hong Kong | Osaka | Penang | Seoul | Singapore | Taipei
---
Travel Asia from Plate to Plate
Made just for foodies, Expedia's travel deals now helps you book a cheap trip to the best cities in Asia for food. Save on flights and hotels when you travel to any of these 8 cities before May 2015. Check out the latest deals to carve your own food trail through Asia. Happy belly, happy traveller.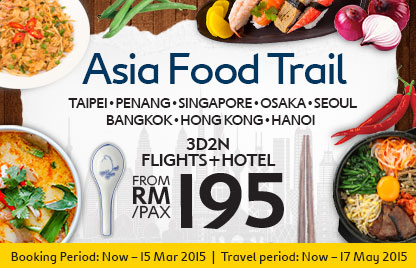 [button style='blue' url='https://www.expedia.com.my/g/u/asiafoodcitiescampaign' icon='entypo-flight' fullwidth='true'] Travel Deals for Asia's Food Havens[/button]