By Expedia Team, on February 24, 2015
Osaka Food Guide: Must Eat Foods
Must-Try Osaka Food

Expedia: Asia's Food Havens – Starter Kit
In this series, Expedia highlights the best food to try in each city, as recommended by locals. Start here to find out the must-try popular local dishes that should be on every tourist's list. Plus the best restaurants or hawkers you should visit to try them.

Must Eat Osaka Food: Okonomiyaki
Japanese savoury cabbage-based grilled pancakes, dating back to the Edo period. Osaka's style of Okonomiyaki is the most popular version. The pan-fried mixed batter includes quite a few savoury ingredients, including egg, cabbage and yam. Once cooked, it is then topped with a variety of ingredients, making it almost like a pizza.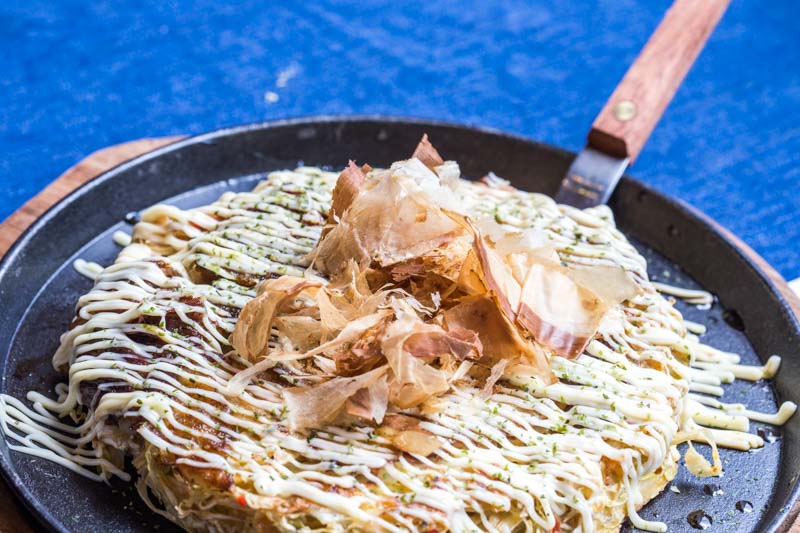 Popular fillings include shrimp, octopus, pork belly and cheese. The pancake is then topped off with the sweet and thick Otafuku okonomiyaki sauce (similar to plum sauce) and dried bonito flakes. Wasabi, Japanese Kewpie mayonnaise and seaweed are some other great ingredients.
Best Okonomiyaki in Osaka:
It's fun to visit Okonomiyaki restaurants that serve up teppanyaki style. Meaning, you get to cook your own Okonomiyaki at your table. Or if you prefer Okonomiyaki at its very best, sit at the coveted chef's table. Here are 5 of the best Okonomiyaki Restaurants in Osaka:
Okonomiyaki Restaurant BOTEJYU
Must Eat Osaka Food: Kushikatsu
Skewered deliciousness. All sorts of ingredients, lightly battered, skewered on bamboo kushi and fried to just the right level that you don't feel guilty. You can have breaded prawns, chicken, mixed vegetables, quail eggs and a whole host of other choices. Dip in delicious sauce and enjoy. Have a chilled Japanese beer, like Sapporo or Asahi, for the perfect complement to your meal.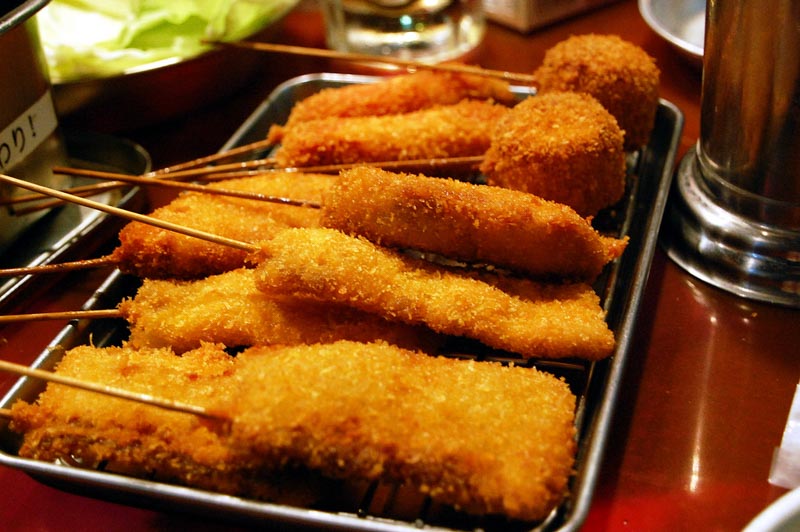 Photo CC2.0 / kimishowota
Best Kushikatsu in Osaka:
Daruma Kushikatsu is a family-run chain of restaurants in Osaka, with good service and very good Kushikatsu. Order a set of 12 skewers to sample a good range of meats and veg. The essential kushikatsu sauce here is very yummy. You get a generous serving. But no double dipping! This is a pretty serious rule of etiquette.
Daruma Kushikatsu
1-6-4 Dotonbori Chuoku
Tel: +81 6 6213 8101
Best Kept Secret: Nakatsu City Cafes
Nakatsu City is a pretty castle town. Not only is the setting perfect, so is the food. There are lots of gourmet restaurants in Nakatsu but we're even bigger fans of all the great cosy cafes. A hipster's dream perhaps?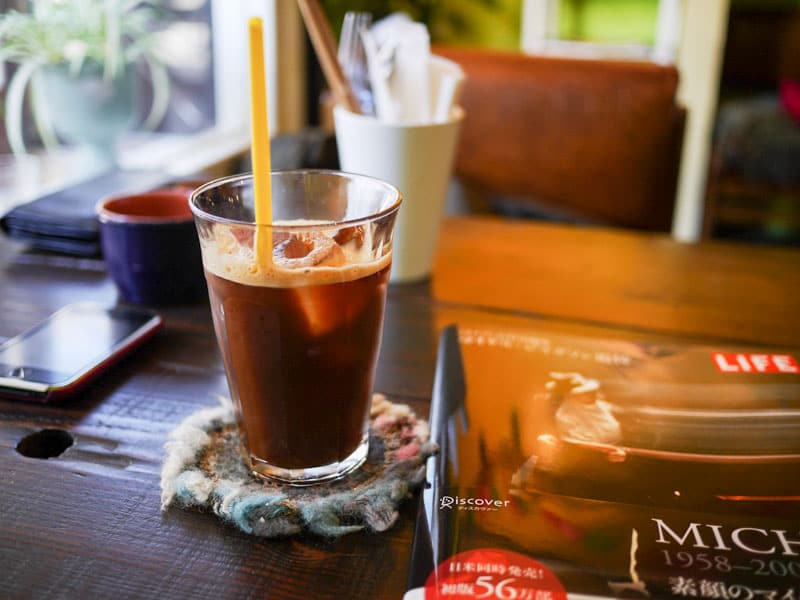 Photo CC2.0 / Sotaro OMURA
Check out Chiki Tea Café for some Matcha goodness and baked delights to go. Wander around and you'll find lots more low-key options that are perfectly inviting for a cosy afternoon tea or a little wine in the evening.

Find Out More About Asia's Food Havens
Jump to Cities: Bangkok | Hanoi | Hong Kong | Osaka | Penang | Seoul | Singapore | Taipei
---
Travel Asia from Plate to Plate
Made just for foodies, Expedia's travel deals now helps you go on your own Asia Food Trail at discount rates. Save on flights and hotels when you travel to any of these 8 cities before May 2015. Check out the latest deals to carve your own food trail through Asia. Happy belly, happy traveller.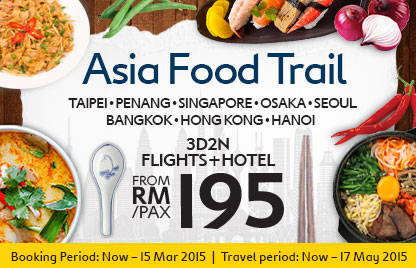 [button style='blue' url='https://www.expedia.com.my/g/u/asiafoodcitiescampaign' icon='entypo-flight' fullwidth='true'] Travel Deals for Asia's Food Havens[/button]