By Expedia Team, on March 1, 2019
'Back to Nature' on Wakatobi Islands
I wouldn't be surprised if Japan crosses your mind when you first hear of Wakatobi because of how it sounds. However, the truth is that Wakatobi, previously known as Tukang Besi, is a combination of 4 major islands in the southeast of Sulawesi, Indonesia: Wangi-Wangi (WA), Kaledupa (KA), Tomia (TO), and Binongko (Bi).
Unlike many other islands in Indonesia, Wakatobi is often overlooked by popular beach destinations like Bali and Lombok. This secluded island is stunningly beautiful for its pristine beaches, lush greenery and diverse marine life. Best of all, it's far away from the tourist crowd! Getting to Wakatobi is not the easiest task, but it's a total strike on a jackpot once you're there.
The Wakatabi Experience

Cheap and Beautiful Accommodations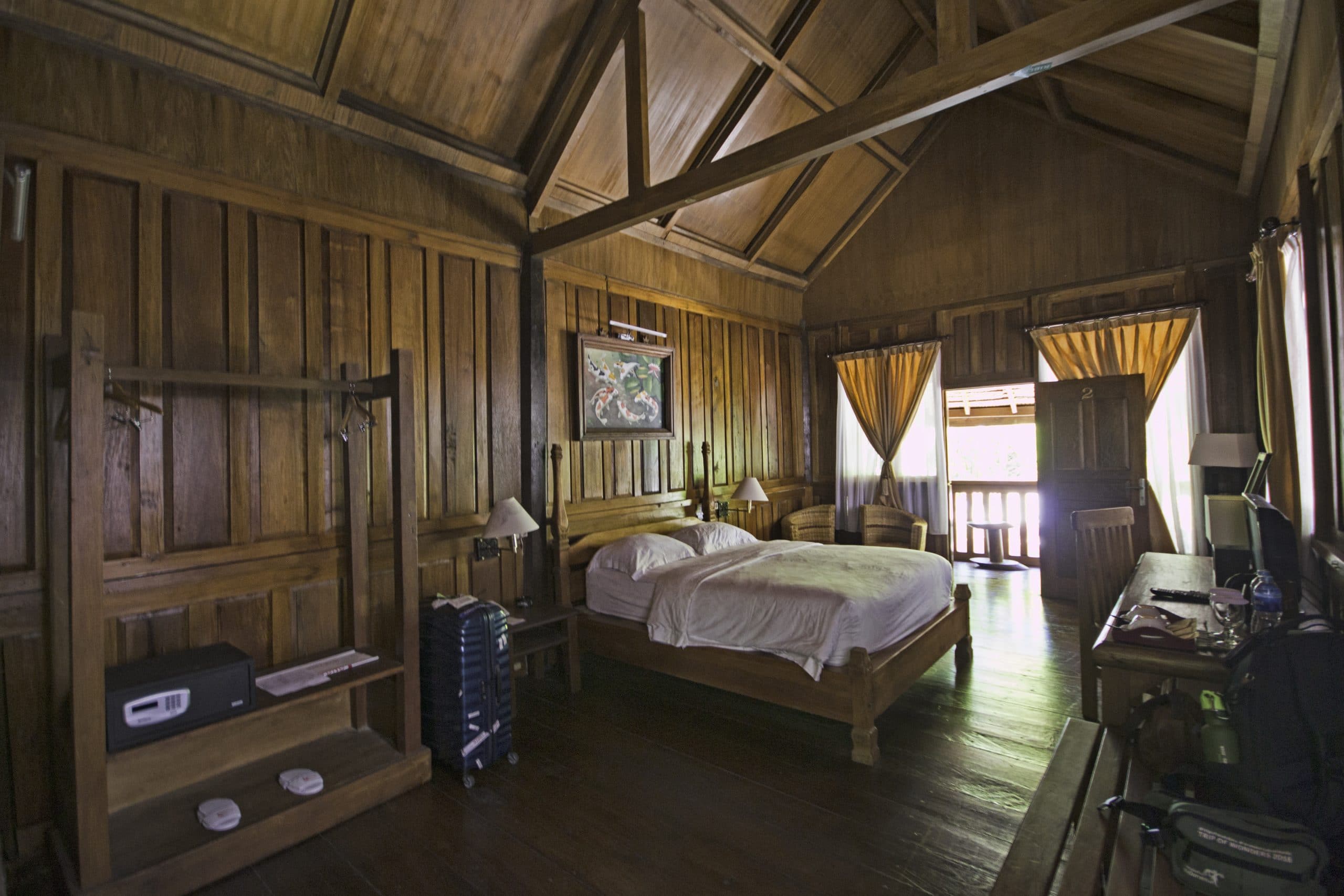 Image Credit: thetravelmanuel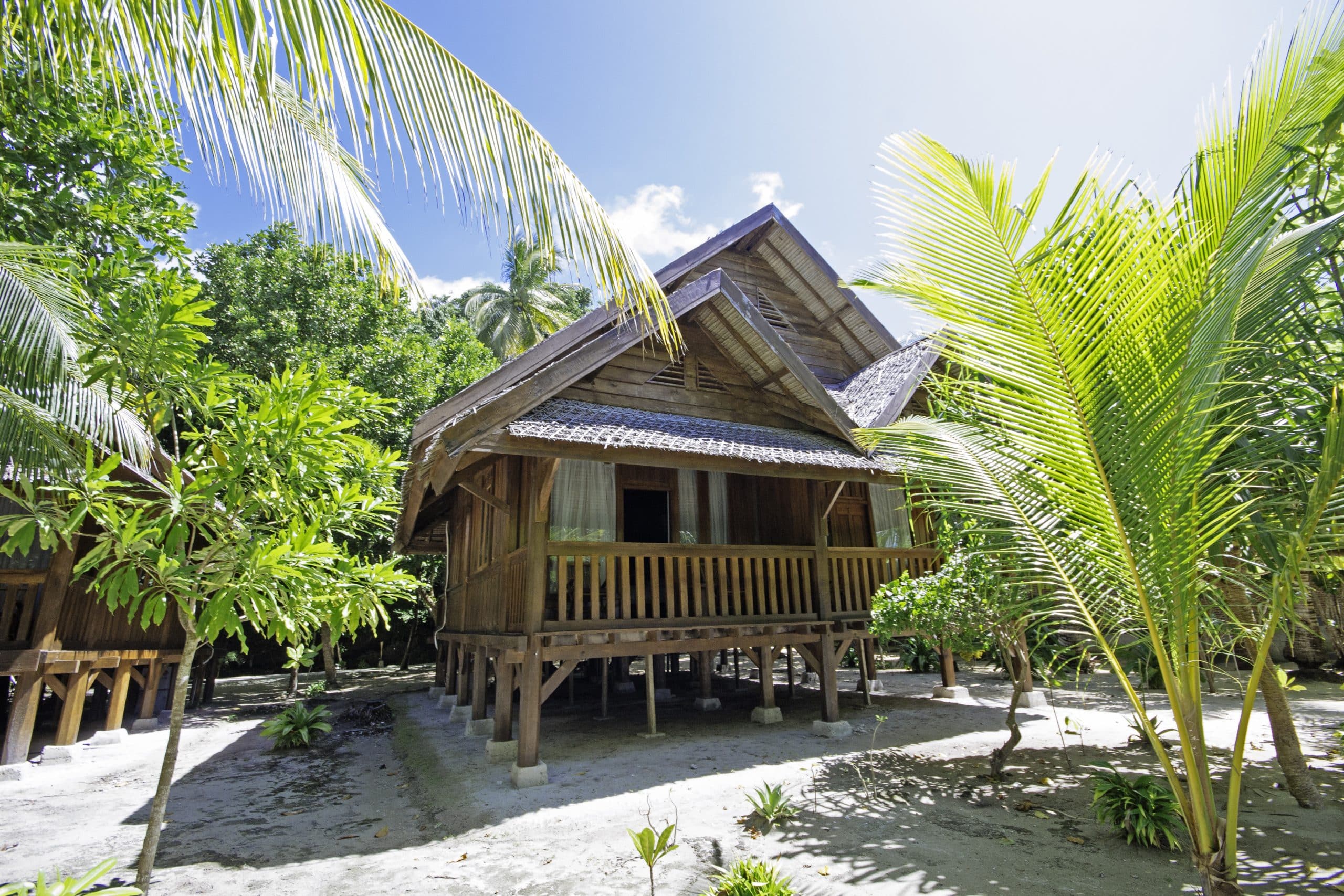 Image Credit: thetravelmanuel
We all know very well that having a night stay in a hotel room right smack in the heart of KL with a basic single bed can cost more than SGD100 per night. However, for that amount of money, a whole new dimension can be unlocked in Wakatobi. From private beach bungalows to luxury villas, you'll be surprised at what you can get here with just a slash of prices.
Although the choices of accommodation are limited, there are plenty of beautiful hotels on this island. Alternatively, if you're looking for a five-star villa, head down to Tomia for the Wakatobi Dive Resort, where you can get a panoramic view of the sea with an infinity pool for sunset.
Unlimited Activities To Do in Wakatobi
Snorkelling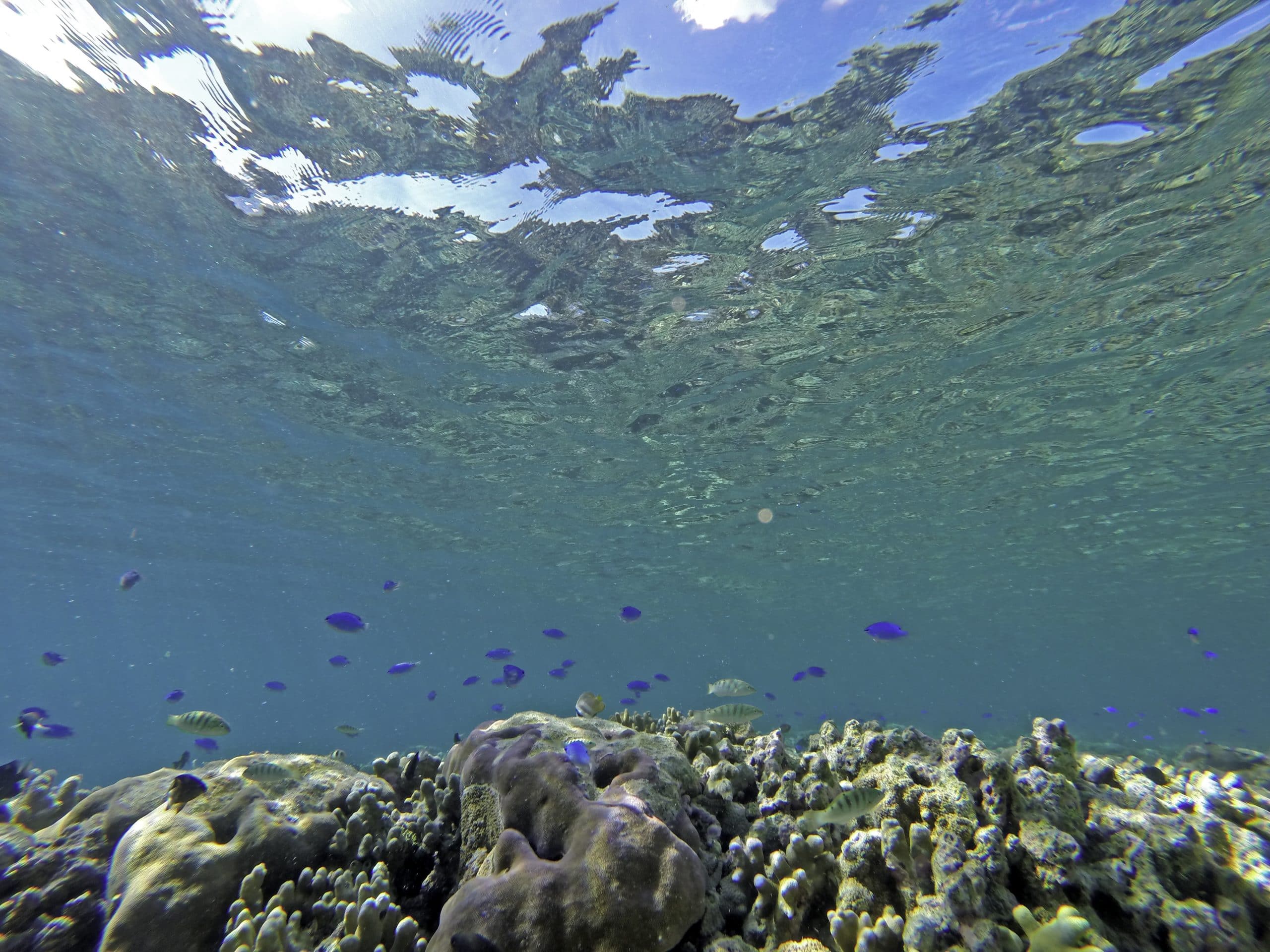 Image Credit: thetravelmanuel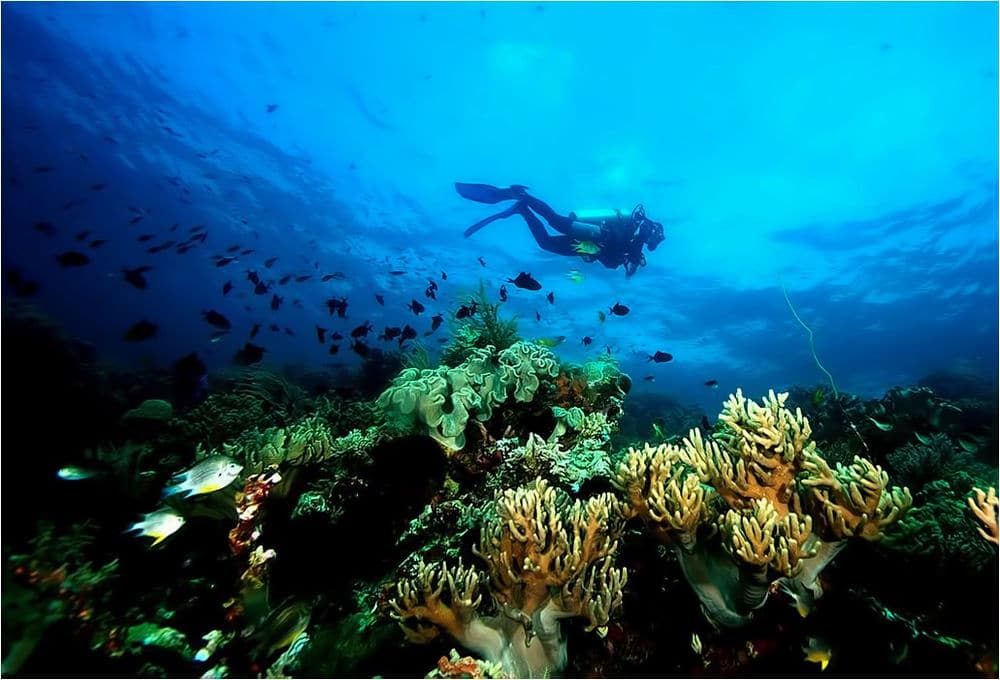 There is nothing better than a pristine sandy beach with crystal clear blue water. From the surface of the water, you can easily see the colourful reef with your bare eyes!
Every island in Wakatobi shares the same alluring charm so you can snorkel to your heart's content on any islands. Tourists' favourites are Wangi-Wangi Island and Hoga Island for their popular diving spots.
If you are bored of being underwater, you can find recreational amenities provided by hotels like the Patuno Hotel.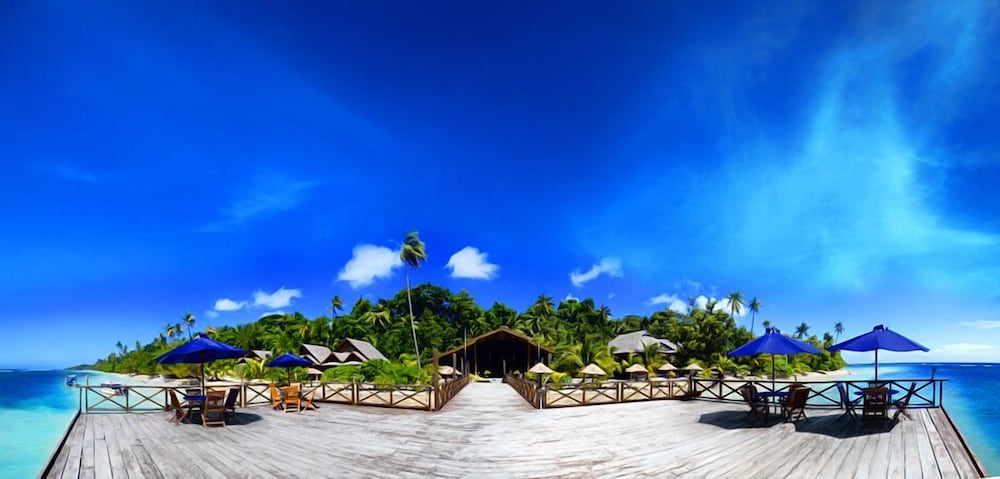 Island Hopping
Since Wakatobi is made out of different islands, take this chance to get on an island-hopping tour. Don't forget to include Hoga Island on your list for a chance to relax and enjoy a perfect tangerine orange sun setting over the horizon.
We recommend heading for Hoga Dive for a sumptuous dinner of freshly grilled Indonesian seafood platter after sunset.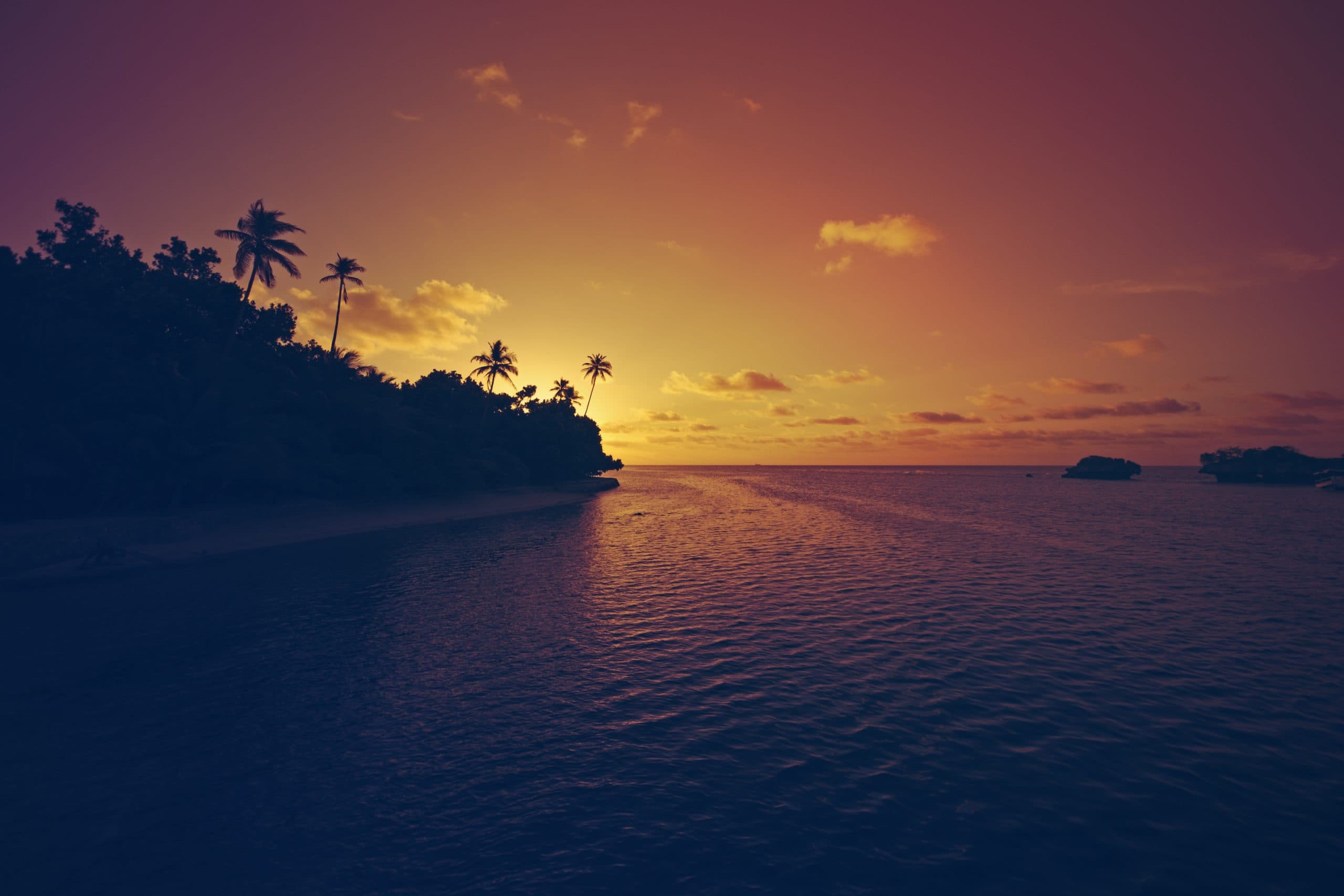 Image Credit: thetravelmanuel
Adventure Water Sports
There are no boundaries to what you can do in Wakatobi. There are tons of adventurous activities you can pull off here: kite surfing, kayaking, stand-up paddling — you name it! Most hotels and resorts provide a renting service for water sports. Some also offer them in bundles at a lower price.
Exploring Bajo Village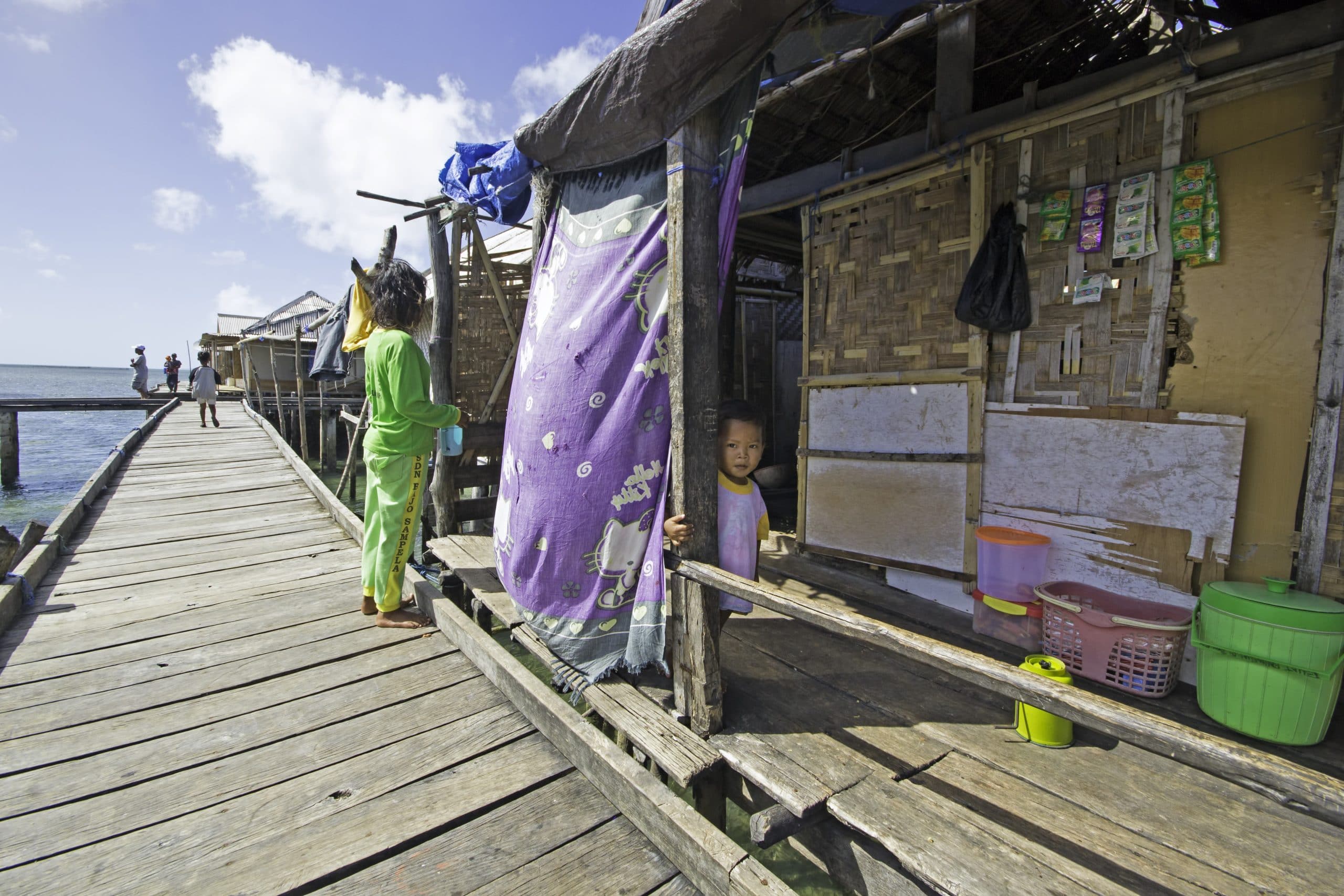 Image Credit: thetravelmanuel
The trip to Wakatobi is not complete without visiting authentic Bajo Village, situated not far from Hoja Island. In Wakatobi, here lies a small ethnic group called the Bajo, which literally translated as 'ocean people' due to their unique lifestyle. Similar to Bajau in Malaysia, this tribe spends their lives on and off the sea. You can see their homes merging into one with the beautiful sea in Wakatobi.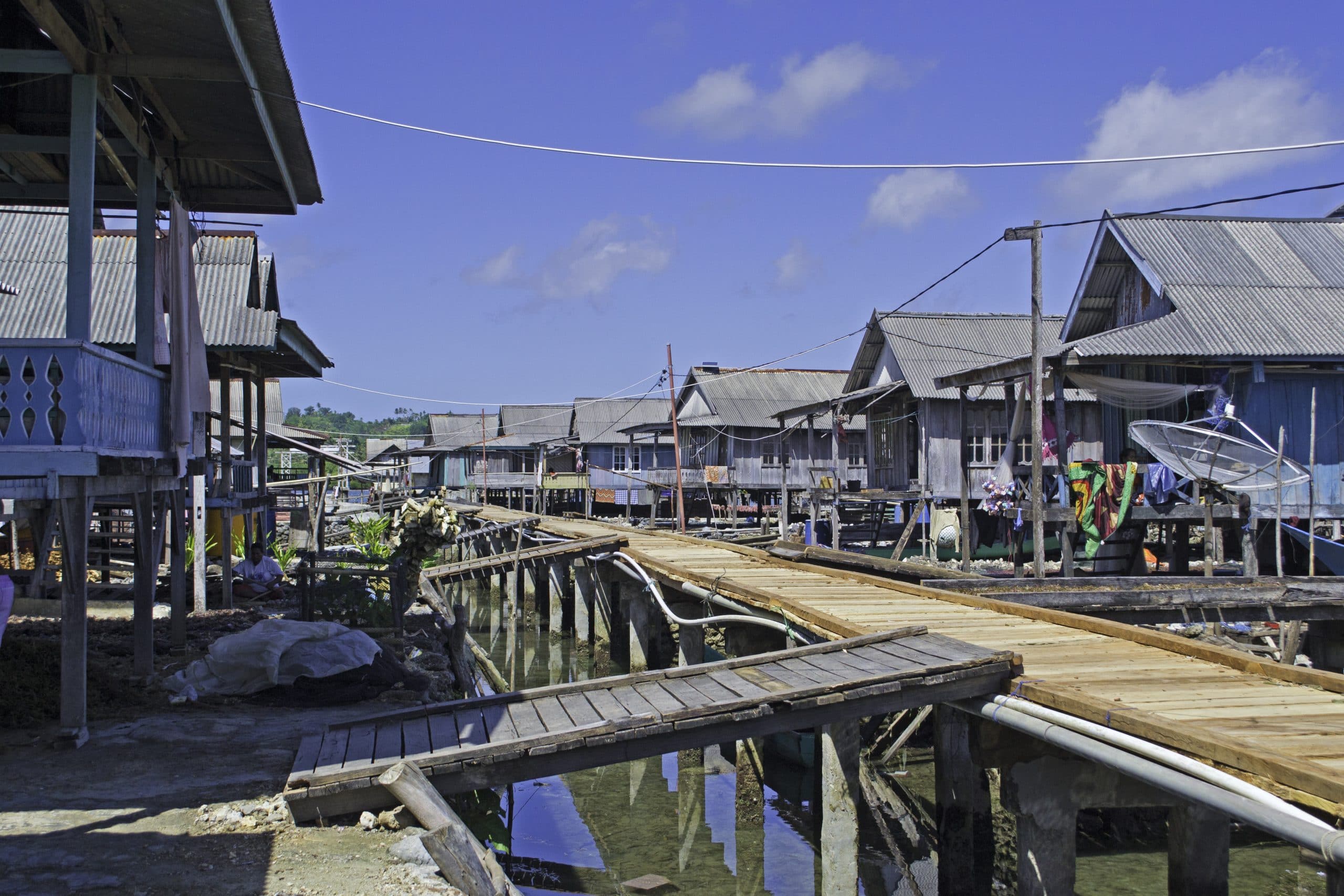 Image Credit: thetravelmanuel
In the village, everything is connected by a long maze-like bridge, leading you from one house to another. Although this village is not massive, it certainly has everything a person needs — a convenient store, clinic and even schools within the floating houses. During your visit, the locals are more than happy to share their stories with you.
Catch a Glimpse of The Wild Dolphins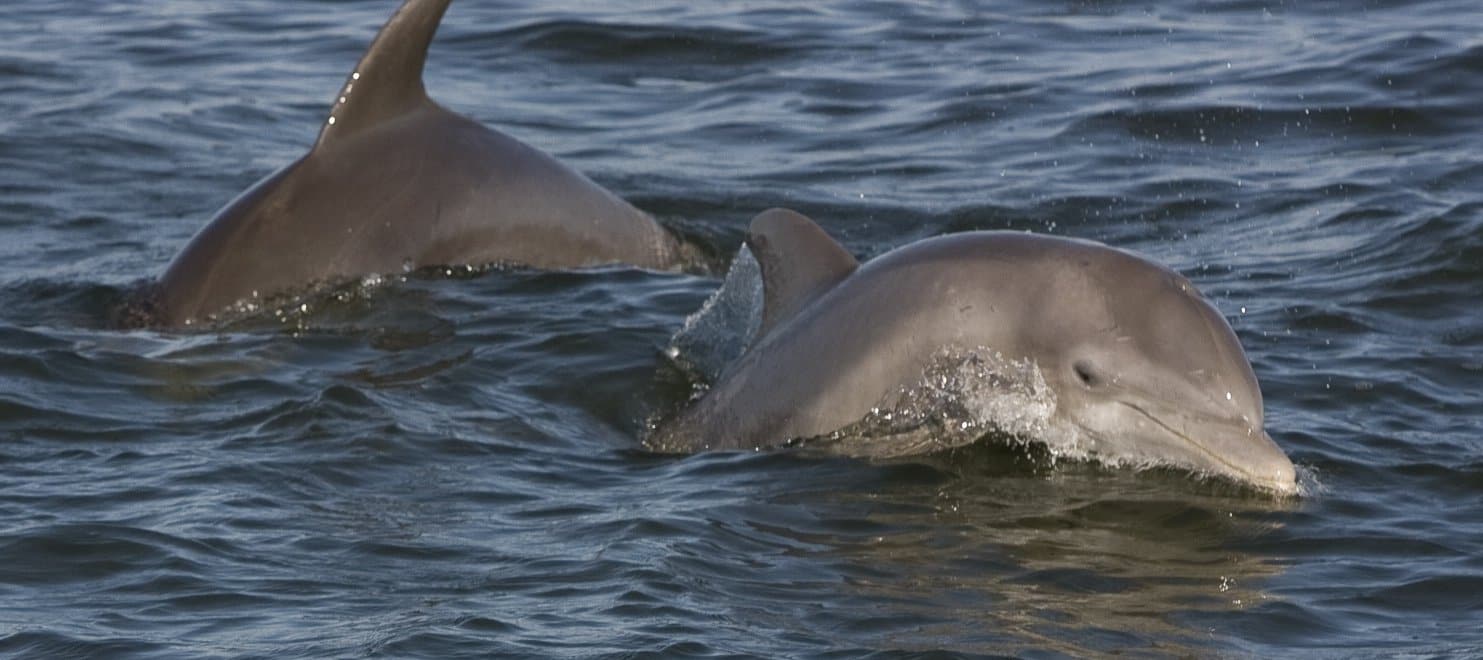 Image Credit: Chauncey Davis
You wouldn't have guessed that it is possible to watch a dolphin in Wakatobi. Although the chances of seeing a dolphin porpoising off the ocean are low, it is worth a try to roam the sea finding six different species of dolphins in Wakatobi at sunrise. Schools of dolphins are usually spotted near Kapota Island, 40 minutes away from Mola Harbour.
Visit the Traditional Market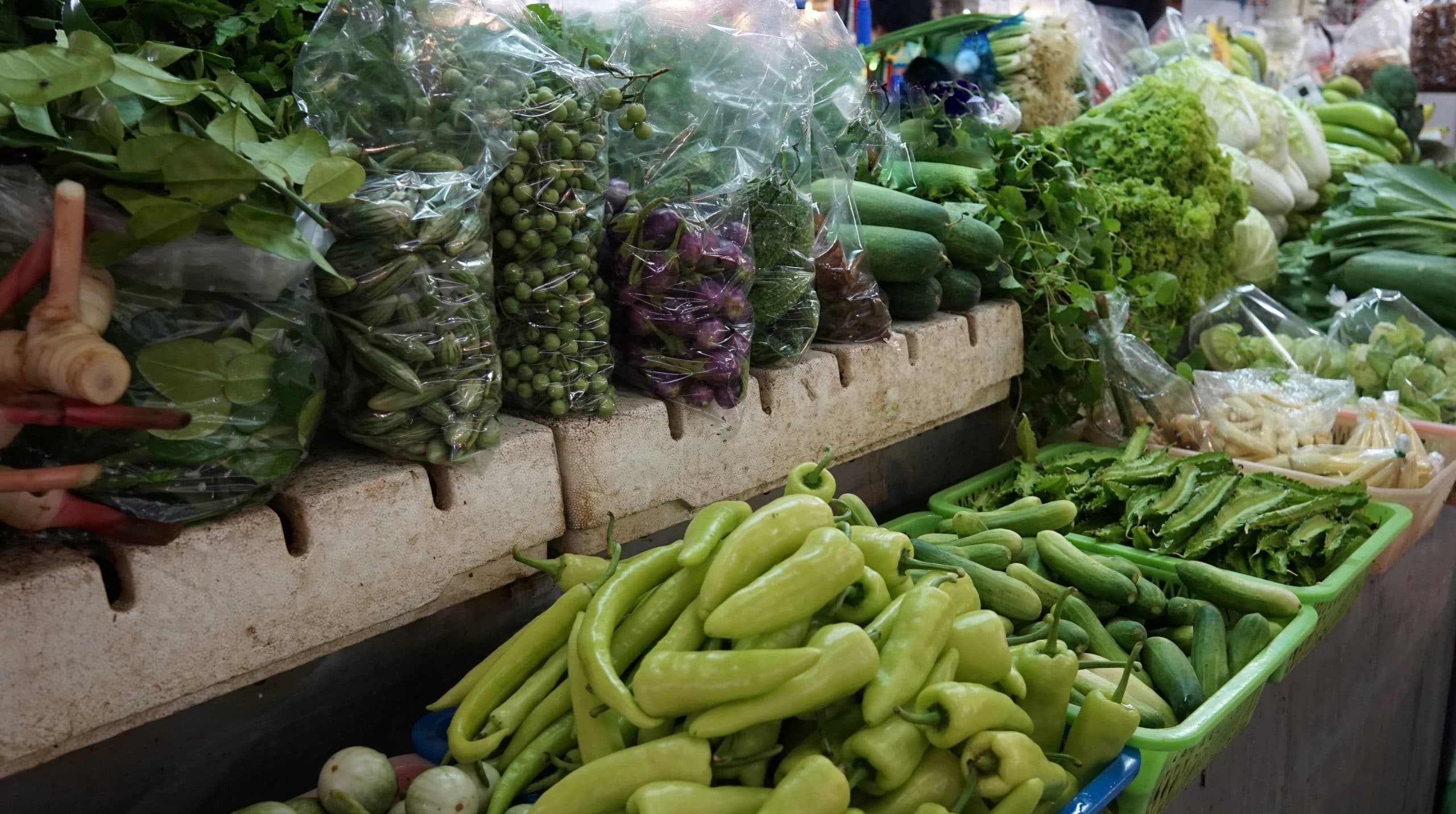 Another way to experience local culture is by visiting one of their traditional markets. Head down to the Pasar Sentral Mola at Wanci, Wangi-Wangi to explore and expand your knowledge of what goes into the food in Wakatobi. Immerse yourself in the shouts of the vendors with the aroma of freshly baked cakes as well as the fishy odour permeating through the market.
Culture and Tradition 
In Wakatobi, the locals are born to love the sea and nature. Thus, it makes sense that the culture and tradition show much appreciation to the Mother Earth.
Lariangi Traditional Dance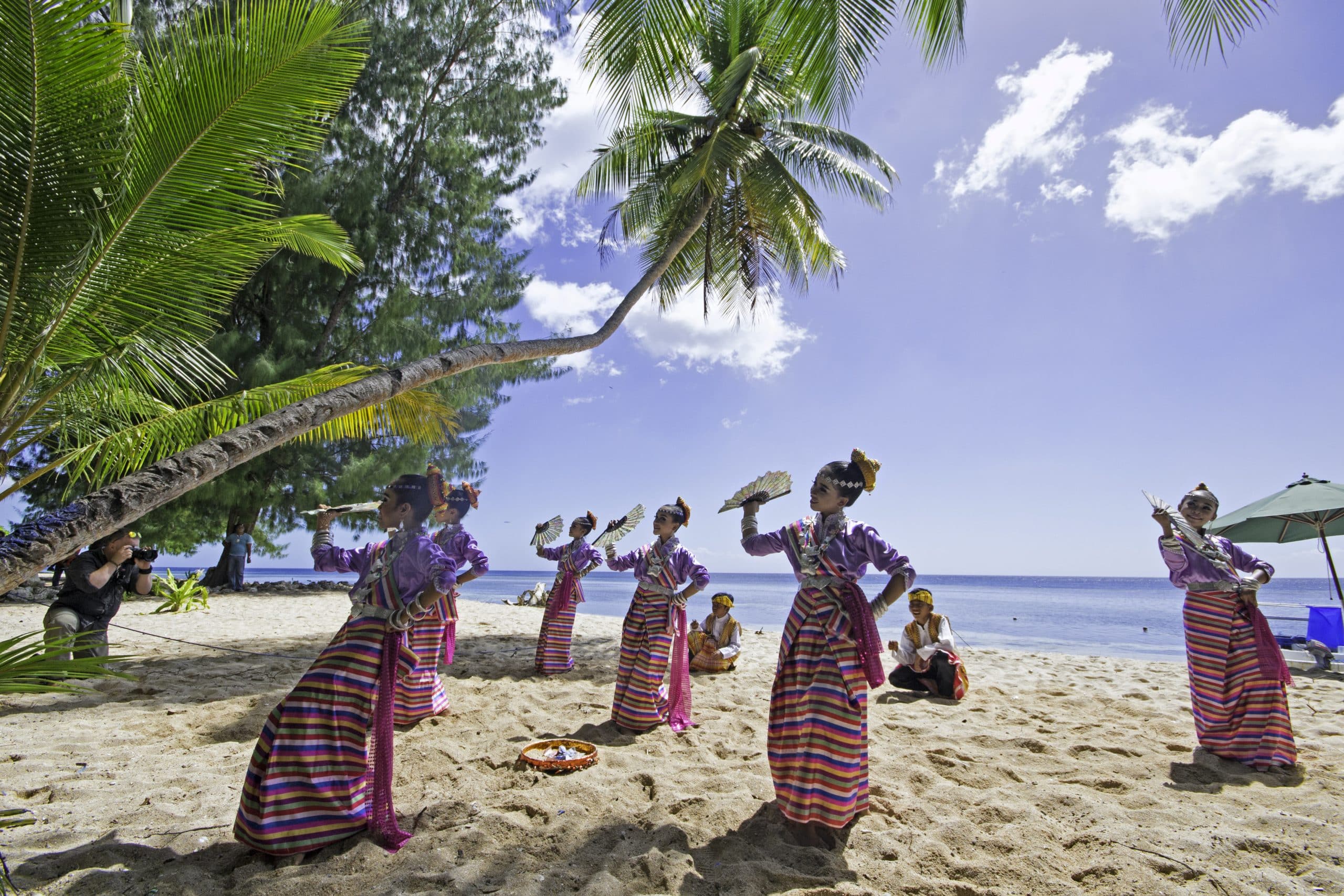 Image Credit: thetravelmanuel
Traditionally, Lariangi dance is performed on special occasions such as welcoming guests or celebrating festivals in Wakatobi. You'll see beautiful ladies dressing up with golden accessories and strikingly colourful traditional costumes, dancing gracefully as the music slowly fills the air.
Local Handicrafts
The locals in Wakatobi are resourceful and creative. They utilise natural resources to make some handicrafts for sale, and they leave no trace of waste. The handmade items are more durable than any mass-produced bags, and they don't hurt your wallet too much. Check out their signature hand-weaved clothing and bamboo bags.
Food & Drinks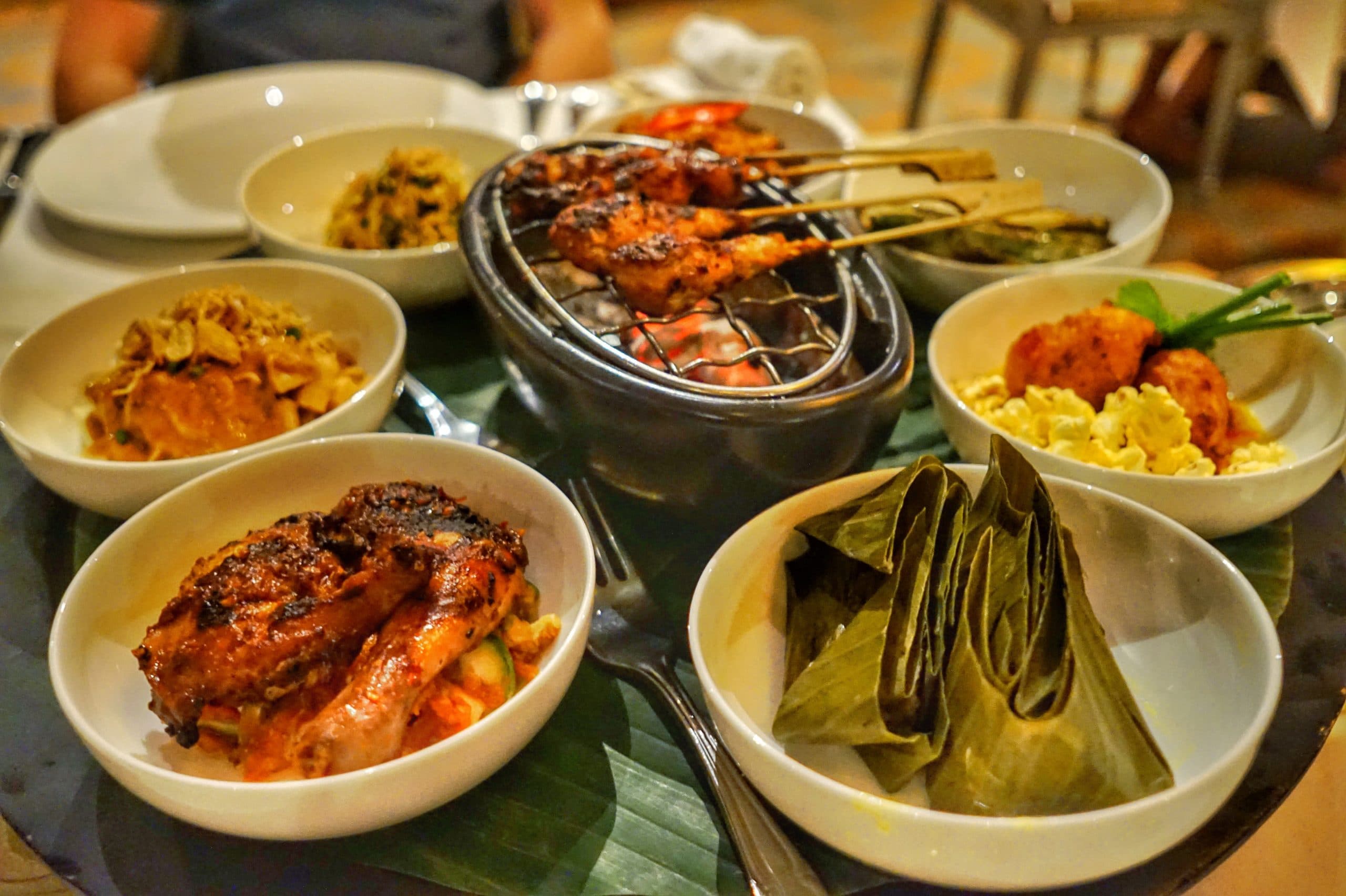 Calling all the foodie lovers because you all are in luck! Since seafood is the main produce in Wakatobi, you'll practically see seafood restaurants at every corner of the island. However, another dish you need to try here is the pasty meat and seafood, wrapped in a banana leaf grilled over hot stones. This special cooking method is called 'Tombole' by the locals and is believed to make the food taste better than being directly roasting them over the fire. Whenever you see one, be sure to stop and try it out.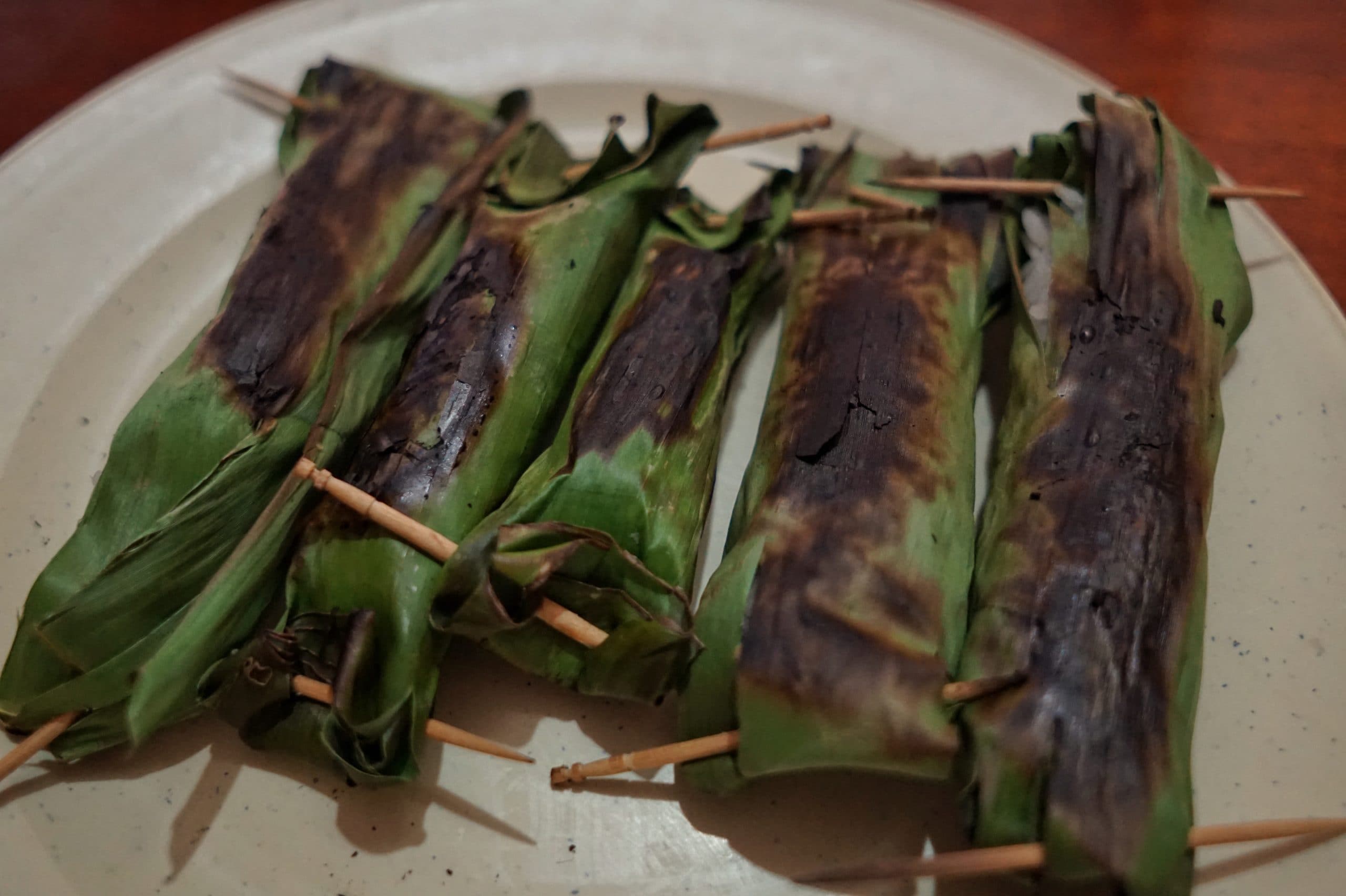 Be sure to try out Luluta, sticky rice wrapped in a bamboo leaf and grilled over the fire. Similar to 'Lemper Bakar' that you can find in Jakarta, this starch is a staple in Wakatobi. The sweet, savoury, coconut fragrant sticky rice is so addictive that you just can't stop munching!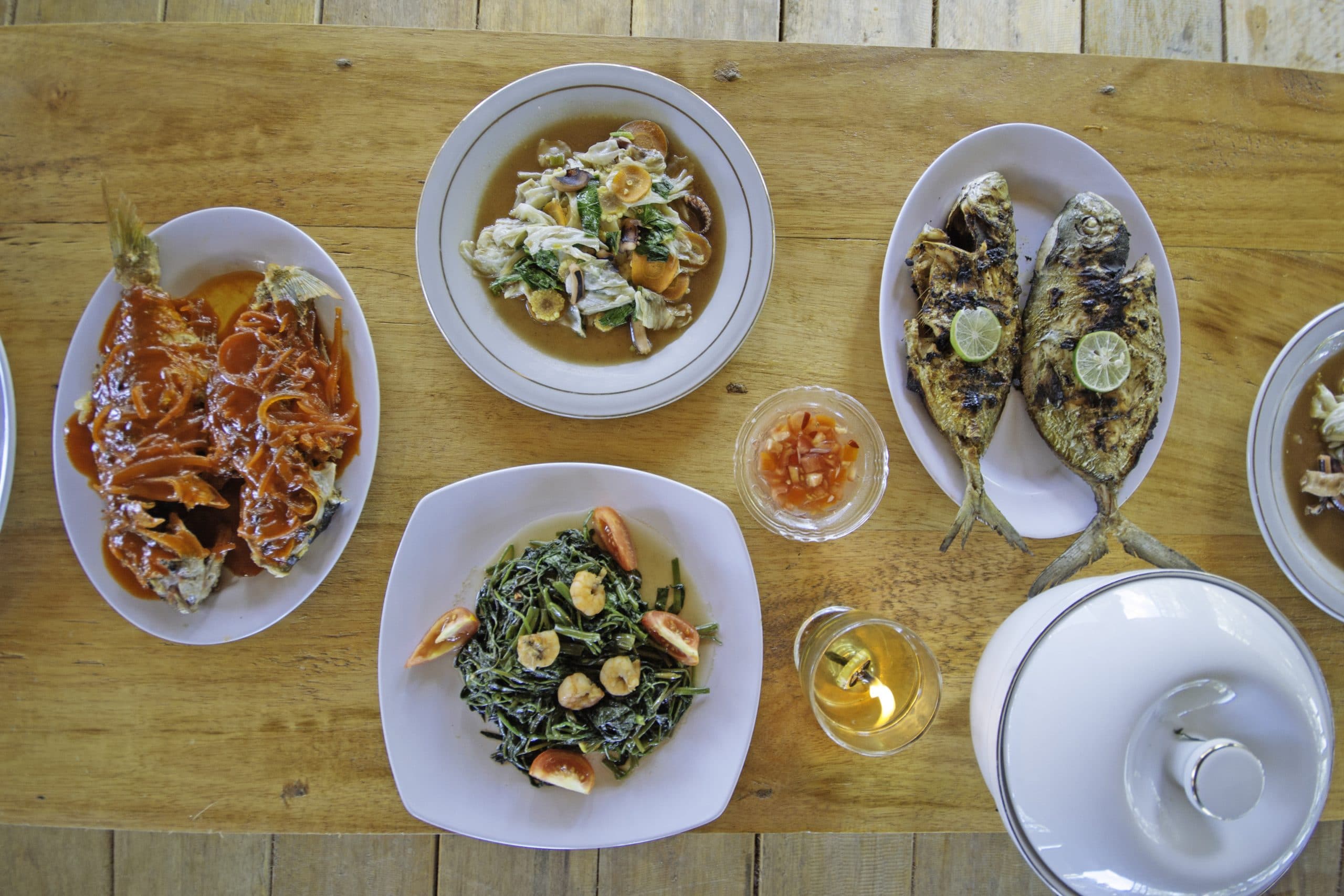 Image credit: thetravelmanuel
What's more interesting than having a smoky grilled fish over the fragrant rice? Ikan Bakar is essentially fish cooked over high-heat with light marinates of turmeric and sambal. Get some cold drink to ease the spices if you're not a big fan of them.
Practical Tips

How to get to Wakatobi?
To reach Wakatobi, take a flight to Makassar and switch to a local flight to Matahora Airport at Wangi-Wangi Island. Take boats to your destination islands: Kaledupa, Binongko or Tomia.
Alternatively, fly to Tomia by plane from Denpasar. The flight usually takes around 1 hour 30 minutes.
When to visit Wakatobi?
In general, the peak season to visit Wakatobi is between the end of August to November as the weather is all bright and sunny with a cooling breeze. Avoid going there early of the year as it's the wettest months.
Pro-tips for Visiting Wakatobi
Be aware of wild animals like snakes and spiders as it's a tropical island.
Apart from snorkelling or swimming, always wear proper attire to respect the locals in Wakatobi. The majority of them are Muslim.
Food can be a little spicy here. If you're not comfortable, just tell the cook to show you some mercy with chillies.
Feature Image by tyler M cave / Trover