By Expedia Team, on July 28, 2015
A Guide to Sydney's Hipster Suburbs
Sydney is no longer just about beaches and high fashion. The facade of corporate luxury in the CBD breaks away as you venture a little beyond the city's perimeters. Here you'll find suburbs filled with underground bars, quirky antique stores and second hand bookshops, not to mention the hipster bars and cafes that make Sydney an exciting place to visit.
Visit the following suburbs for an alternative view on Sydney's lifestyle.
Paddington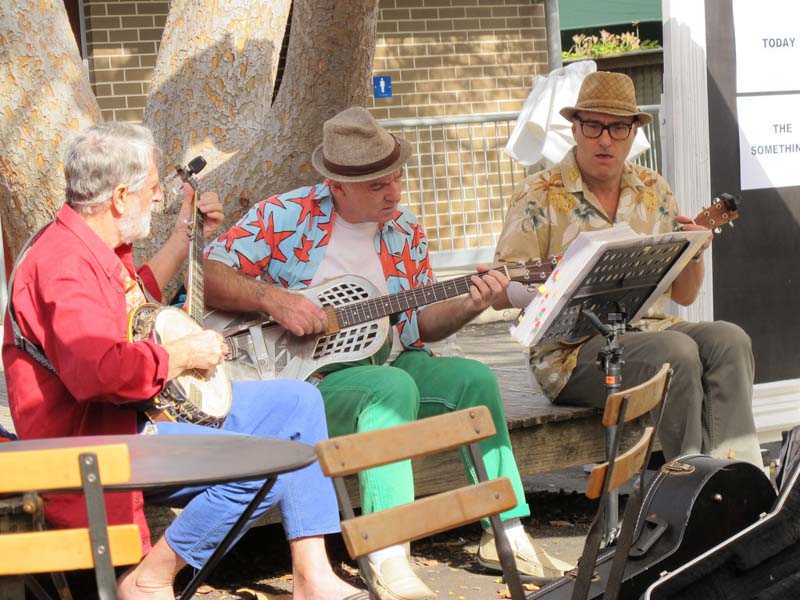 Paddington Markets  |   Gavin Anderson
Paddington is the original hipster suburb in Sydney. It's known for its array of emerging designers and chefs and has long been the place to be for those looking for alternative styles and brands. This is where those too cool for the corporate school come and hangout, and it is also the home of the annual Sydney Mardi Gras. For foodies, there are plenty of creative dining options in Paddington.
Paddington is so upmarket and chic that it has even attracted Paris Hilton to shop in one of its boutiques. Parts of the original hipster still exist in its weekend markets and hole-in-the-wall cafes and bars though, and in the various independent galleries dotted around the area promoting up and coming artists with bright futures ahead of them.
[button style='blue' url='https://www.expedia.com.my/Paddington-Hotels.d6130132.Travel-Guide-Hotels' icon='entypo-suitcase' fullwidth='true'] View hotels in Paddington[/button]
Balmain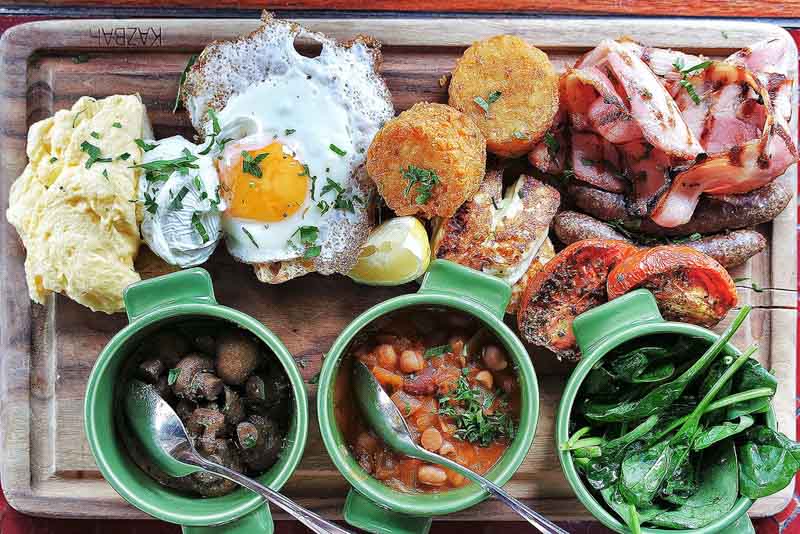 Kazbah breakfast in Balmain, Sydney  |  insatiablemunch
Balmain is one of Sydney's oldest working class suburbs, as well as home to some of Australia's most famous writers, actors, film directors, musicians and artists. The atmosphere is easy going and laid back and the weekend markets (one in Balmain and one just down the street in Rozelle) are vibrant.
The locals enjoy an overwhelming range of gourmet options and boutique stores with locally designed homeware and gifts along Darling Street. Visit Balmain for its good quality, multicultural variety of restaurants, which include Japanese, Italian and Thai eateries. The food is exotic and colourful, and it is no wonder that Balmain is becoming one of Sydney's favourite for dining regions.
Balmain is a mere 10-minute ferry ride from Circular Quay, making it an easy destination to get to for that hipster experience.
[button url='https://www.expedia.com.my/Balmain-Hotels.d178145.Travel-Guide-Hotels' icon='entypo-suitcase' fullwidth='true'] View latest deals on Balmain hotels[/button]
Surry Hills
Next on our list of Sydney hipster suburbs, is Surry Hills near Darlinghurst. Most ex-pats in Sydney want to live in Surry Hills. This suburb located near Sydney's Central Station is the place to be for those who want to be seen.
Surry Hills has always been the melting pot of Australia's mixed cultures and heritage, and today it is also a blend of underground bars and high end establishments. Once the slum of Sydney, it is now hip, chic and trendy, and there are definitely no shortage in celebrity status, especially in its restaurant scene, where you can dine on delicate cuisines by well-known Australian chefs such as Luke Nguyen and Bill Granger.
Glebe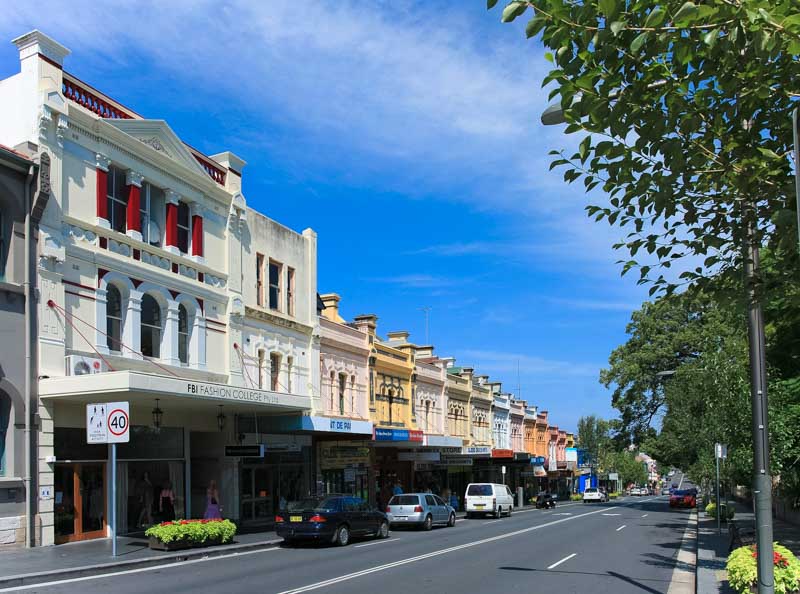 Glebe Point  | Adam.J.W.C.
Known as the Bohemia of Sydney, Glebe is known for its numerous bookstores and has an active student community. Unlike the other Sydney hipster suburbs, Glebe attempts to stay away from the high designer image to keep a more bookish, second hand fashion profile.
Snuggle down in a cosy cafe and you'll find those that surround you talk about life and philosophy over their daily dose of coffee. After dark, Glebe locals prefer to spend their night at quirky cocktail bars listening to alternative rock music. This is definitely not a place for the mainstream and visitors often find a surprising side of Sydney here that they would otherwise never experience.
[button style='blue' url='https://www.expedia.com.my/Glebe-Hotels.d181085.Travel-Guide-Hotels' icon='entypo-suitcase' fullwidth='true']Hotels in Glebe, Sydney[/button]
Enmore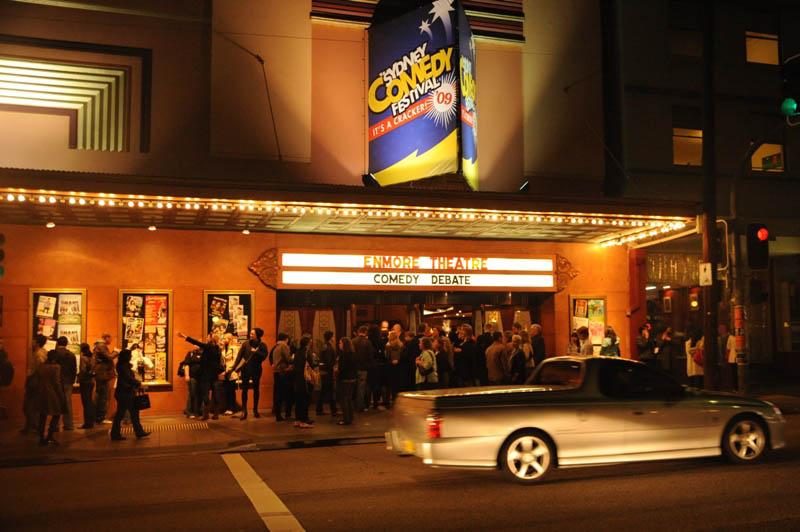 Enmore Theatre  |  Gmilonas
Many would expect Enmore's neighbouring suburb of Newtown to be included in this list, but Enmore's recent inclusions to its cafe and music scene certainly make it one of the most exciting additions to Sydney's hipster suburbs list.
Enmore Theatre has long been Sydney's venue for alternative entertainment. Some great acts started here before heading off to bigger, more upmarket venues.
Enmore has a good share of the African community in Sydney, and it is here you'll find dishes that you wouldn't find elsewhere in Sydney. Start with a drink at a local pub, grab a bite to eat from one of the excellent dining options on offer, before catching a show at the theatre. It's all part of the Enmore lifestyle.
[button style='blue' url='https://www.expedia.com.my/Newtown-Hotels.d6048208.Travel-Guide-Hotels' icon='entypo-suitcase' fullwidth='true'] Newton Hotels, Sydney[/button]
Redfern
Redfern has notoriously been known as the 'bad spot' of Sydney. It has a violent past and is infamously known for its crime and social troubles. Thankfully, in the recent years, entrepreneurs have flooded into the suburb and created a café scene near the university that is slowly changing the image of the suburb. Refern is now cool.
Accompanied by a lower crime rate, Redfern is now 'wanted' – a sentiment which is reflected in the inflated house prices.
On top of its café scene, Redfern also has strong Aboriginal roots. Its large mural of the black, red and yellow Aboriginal flag has become a landmark, and it is here that you'll find some good gallery options between Redfern and Chippendale.
[button style='blue' url='https://www.expedia.com.my/Redfern-Hotels.d178143.Travel-Guide-Hotels' icon='entypo-suitcase' fullwidth='true'] Redfern Hotels in Sydney[/button]
What's your favourite hipster haunt in Sydney? Tell us in the comments below!