By Expedia Team, on January 29, 2019
Mauritius: My Dream Gold Adventure Came True
Where is that? That's one of the first questions people often ask when Mauritius is mentioned. Located in the Indian Ocean to the east of Africa, Mauritius conjures up images of a remote and picturesque island hideaway. The island lives up to this reputation for long white beaches and fringing offshore coral reefs — after all, Mauritius has the world's third largest reef. Turquoise waters and swaying coconut palms complete the image of this dreamy and relaxing island retreat.
Aerial view of the Outrigger Mauritius Beach Resort and offshore coral reefs.
Being twice the size of Penang, Mauritius takes time to circumnavigate. However, public transport is available and ground handlers and resorts provide guided tours or rental vehicles.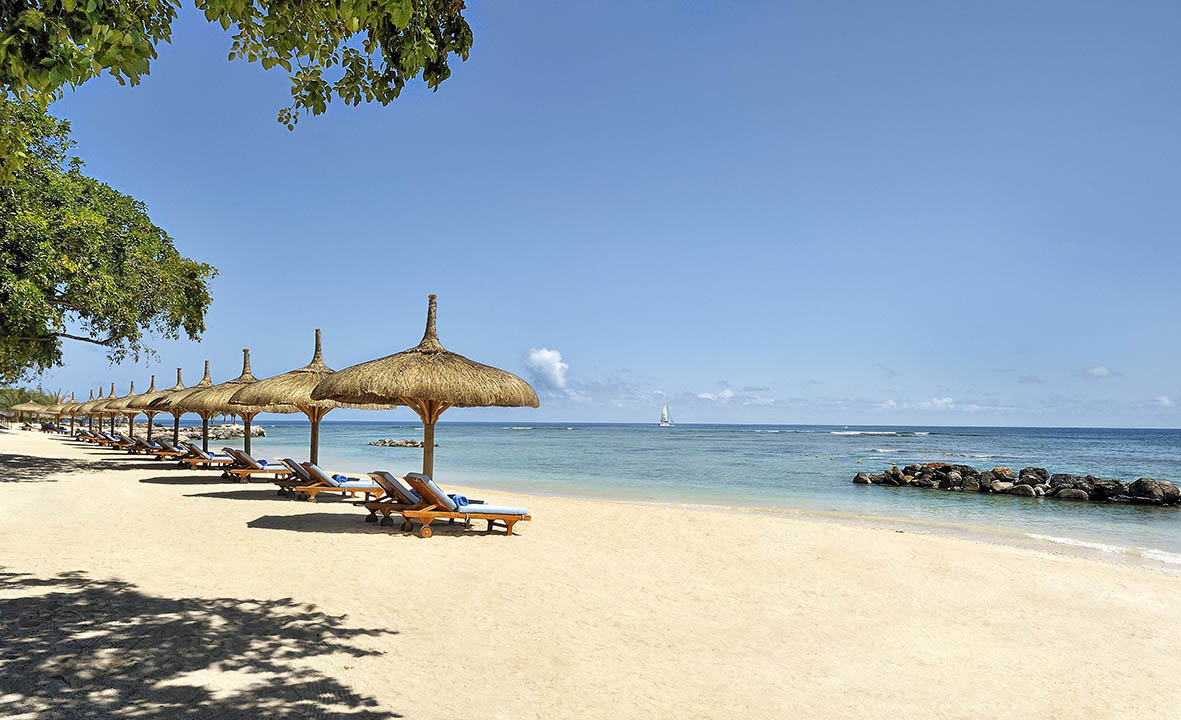 Cultural Diversity
The Republic of Mauritius (République de Maurice to the French) was once a colony of Holland, France, and Britain. Its people speak English, French, and Creole (the local language that is a mix of several languages). With a population of 1.3 million, the republic also includes the island of Rodrigues (500km to the east) and a few smaller islands.
After India and Nepal, Mauritius has the world's third largest Hindu population. During the three-day Maha Shivaratri, devotees fast and bath in the adjoining holy waters of Lake Grand Bassin in scenes reminiscent of great Hindu rituals along the Ganges River.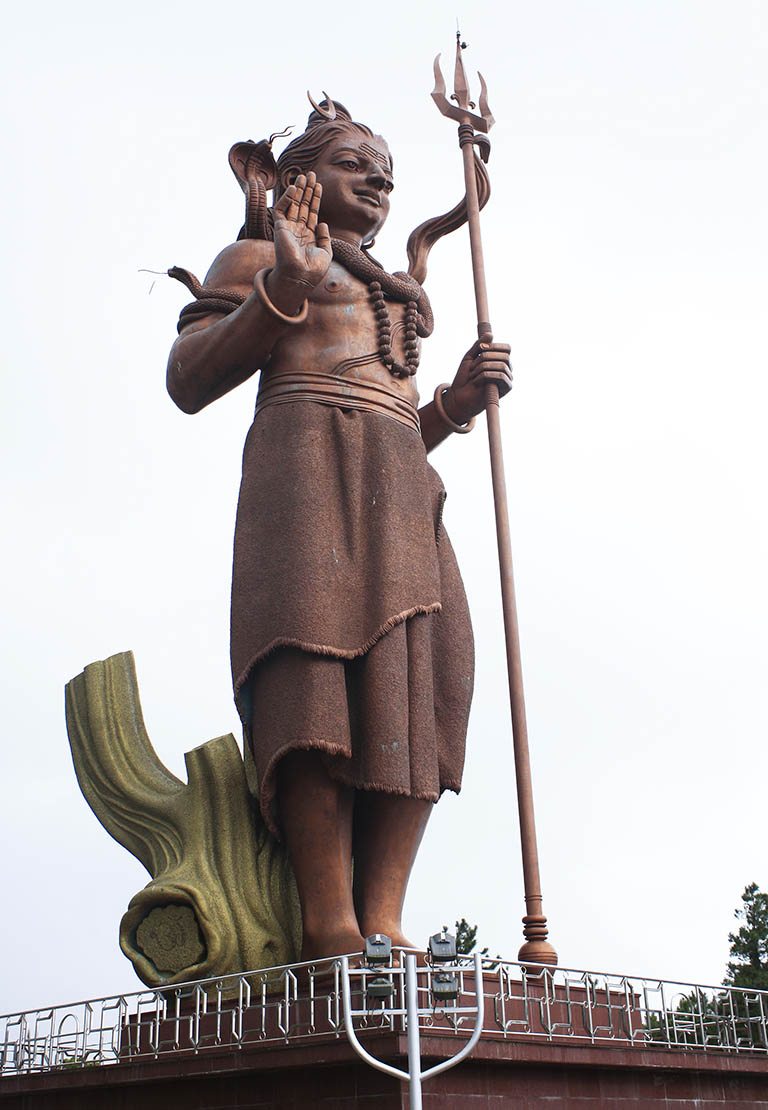 Statue of Shiva that is central to the Maha Shivaratri Festival.
Hindu Temples are located all over the island.
Black River Gorges National Park
Mauritius has a mountainous landscape covered in forests on the higher slopes, which was why I came here. My first stop was the Black River Gorges National Park in the southwest of the country. I always love spending time in nature and tackling nature trails, and Black River Gorges National Park provided me with just that. The many viewpoints and waterfalls were perfect for birdwatching and spotting wild animals like monkeys.


The Rum Jungle and Sugarcane Industry
I learnt something new: while tourism is the most important industry on Mauritius, its principal crop is sugar cane. Sugarcane byproducts are used in the making of rum, one of the country's largest exports.
Aventure-du-sucre in Pamplemousses provides an insight into the story of sugar, but I found Rhumerie de Chamarel more interesting to explore. I embarked on a guided tour at Rhumerie de Chamarel for a rum tasting — an interesting change from typical wine tasting. I also visited Domaine Les Pailles, a cultural theme park located within a sugar plantation that offers several tours around the sugar mill and rum factory. If you want something more adventurous, you can take the jeep tour through the hunting area.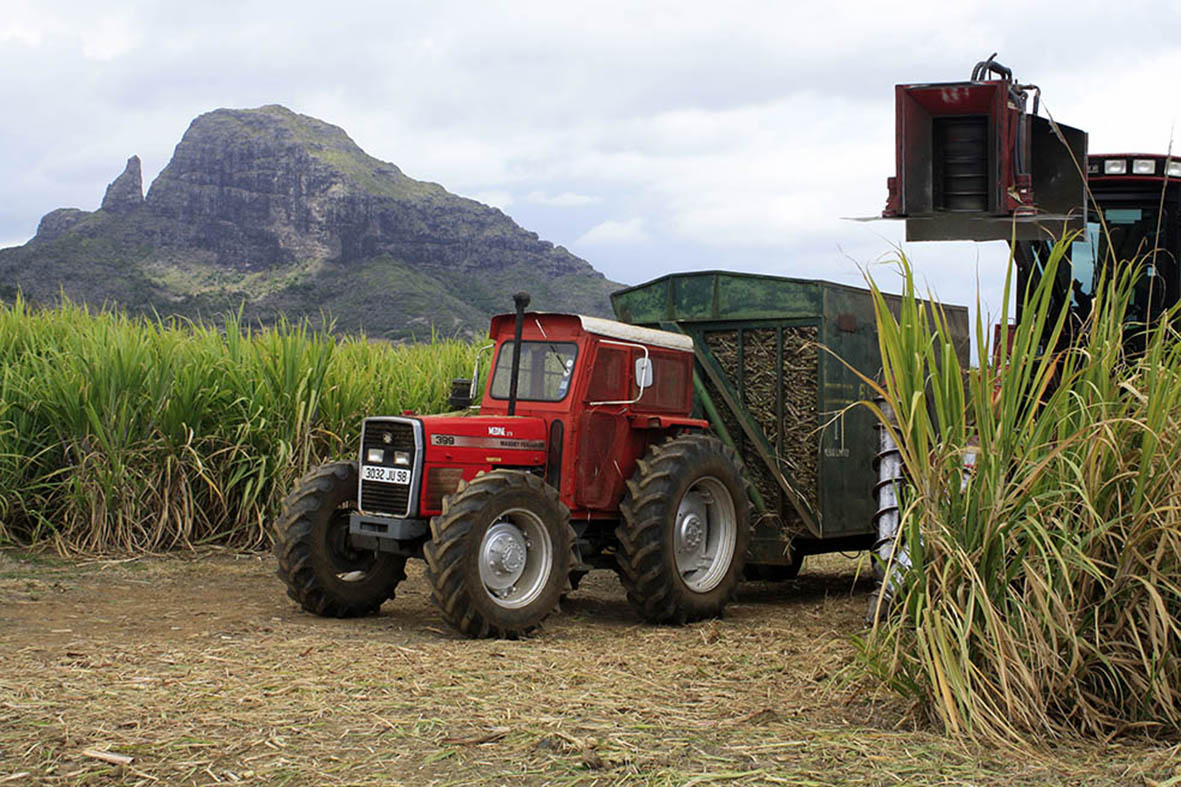 Most of the sugar grown on Mauritius is exported to Europe.
One of the more unusual sights I saw while travelling around the island was a salt pan where workers were bagging piles of dried sea salt for sale to visitors.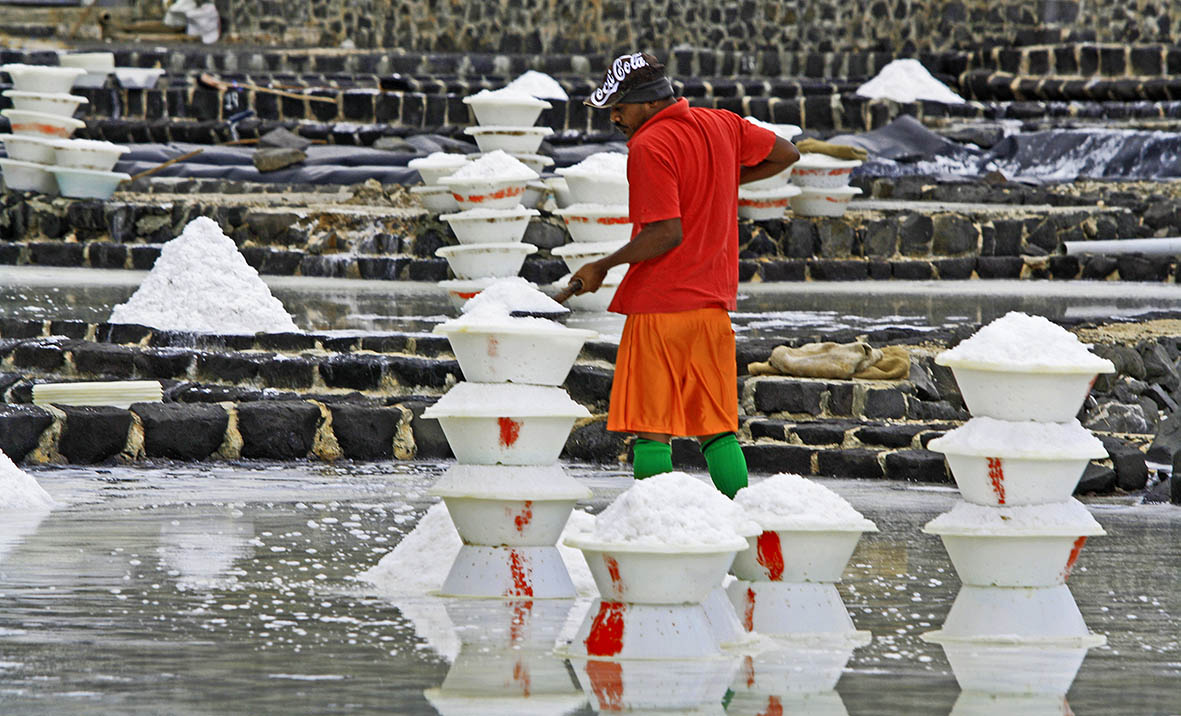 Visit the salt pans near Tamarin and watch the processing of pure sea salt.
Savannah Layout
Golfing luminaries such as Ernie Els, David Leadbetter, and Bernard Langer have crafted their magic on Mauritius. One golf course that was on the top of my bucket list was Tamarina Golf Estate on the West Coast near the village of Tamarina. The view was spectacular — the savannah vegetation is dissected by the Black River and Rempart River with mountainous peaks.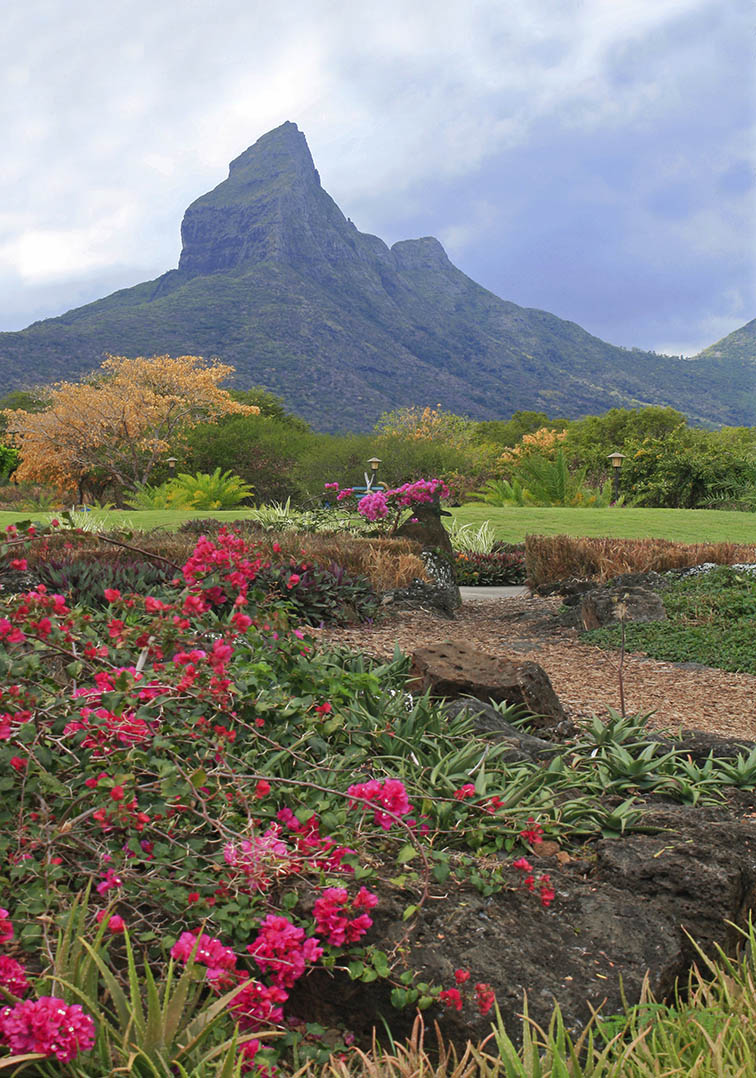 Playing golf at Tamarina Golf Estate
Fairways of various holes in the Tamarina Golf Estate are lined with privately-owned and prestigious villas. This is a very scenic course, and I had to devote all my focus on each hole. Several holes stand out with the third one being once covered by a sugarcane plantation. This par five is considered the most panoramic on the course. It is crossed by two streams and while the fairway is wide, it narrows towards the green to add to its complexity. Bunkers can create a little havoc, so you need a high level of accuracy after placing your tee shot mid-fairway. Sorry, I'll stop my golf-nerd narrating now.
Some golf club facilities include a golf academy, covered practice area, pro shop, trolley and carts. In Le Dix-Neuf clubhouse, a large window above the bar carefully frames Mount Rempart, towering over the course. I wished I didn't have to leave this place!
Where to stay in Mauritius
Accommodation is mostly in large international resorts with many recognisable hotel brands like Westin, Outrigger, Le Méridien, and Radisson Blu.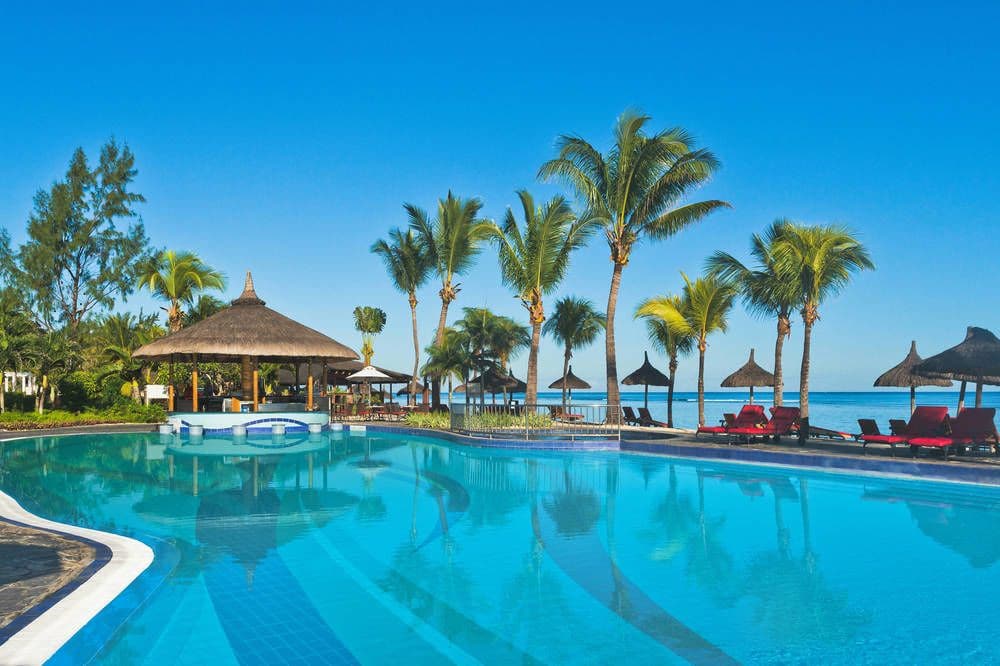 Enjoy the pool at Le Méridien Ile Maurice Resort.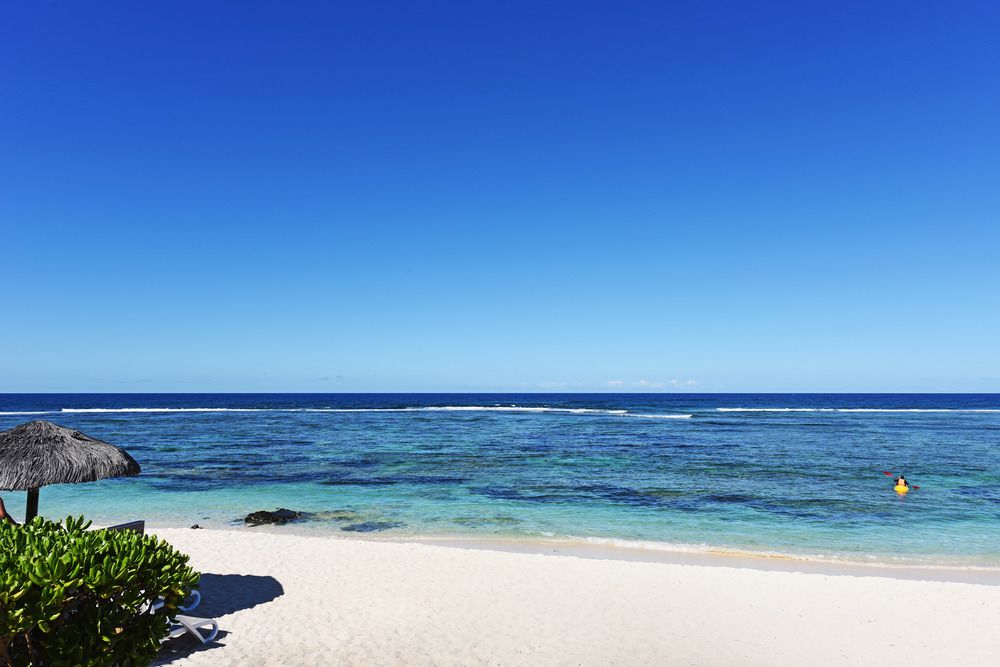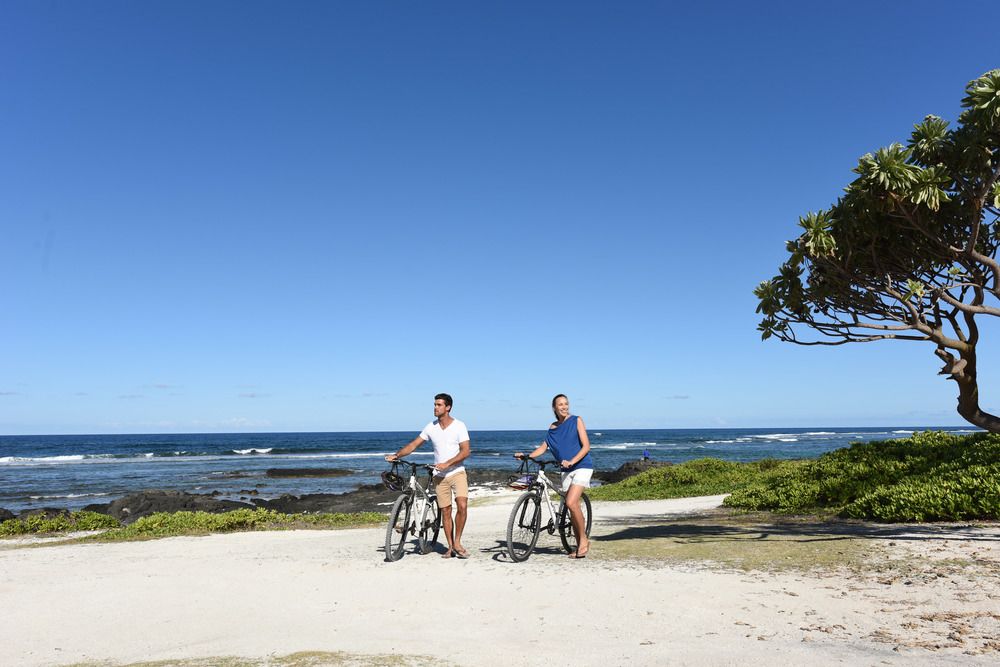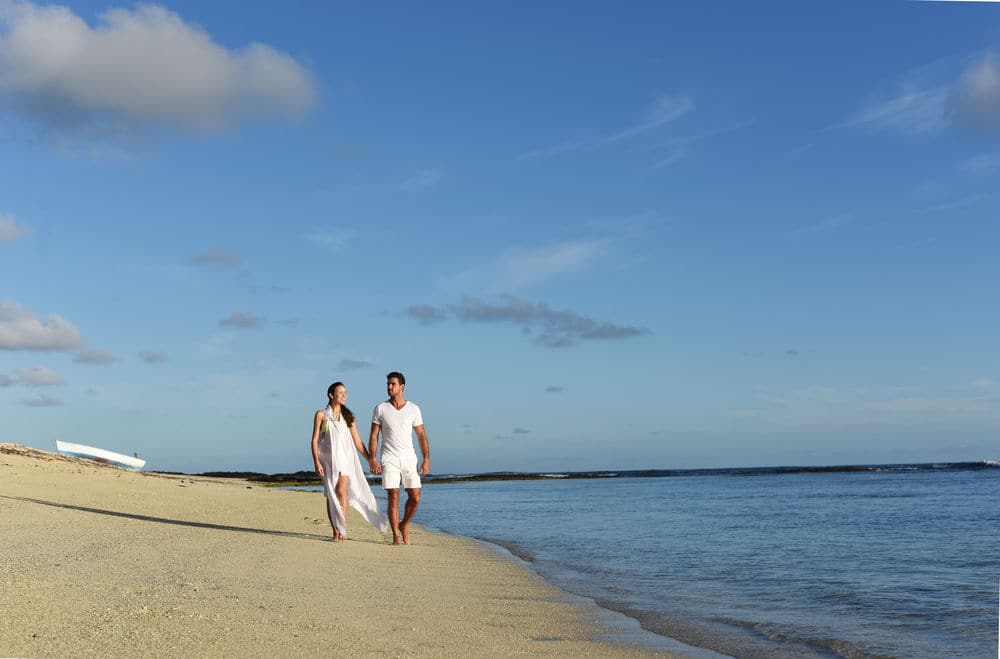 Radisson Blu Poste Lafayette Resort and Spa offers a range of beachside activities.
Ambre Hotel and Jalsa Beach Hotel and Spa are located on the East Coast with Ambre being the larger of the two. Both offer a smorgasbord of watersports and dining venues but are exclusively for guests older than 16 years old.
Jalsa Beach is a boutique property with only 66 rooms and suites. I like how the hotel is located in a sparsely settled area so I could get the whole place to myself. Though secluded, the hotel comes with a good restaurant and a small spa to relax. I especially love their chilled local Phoenix beer with some Mauritian curries at the restaurant!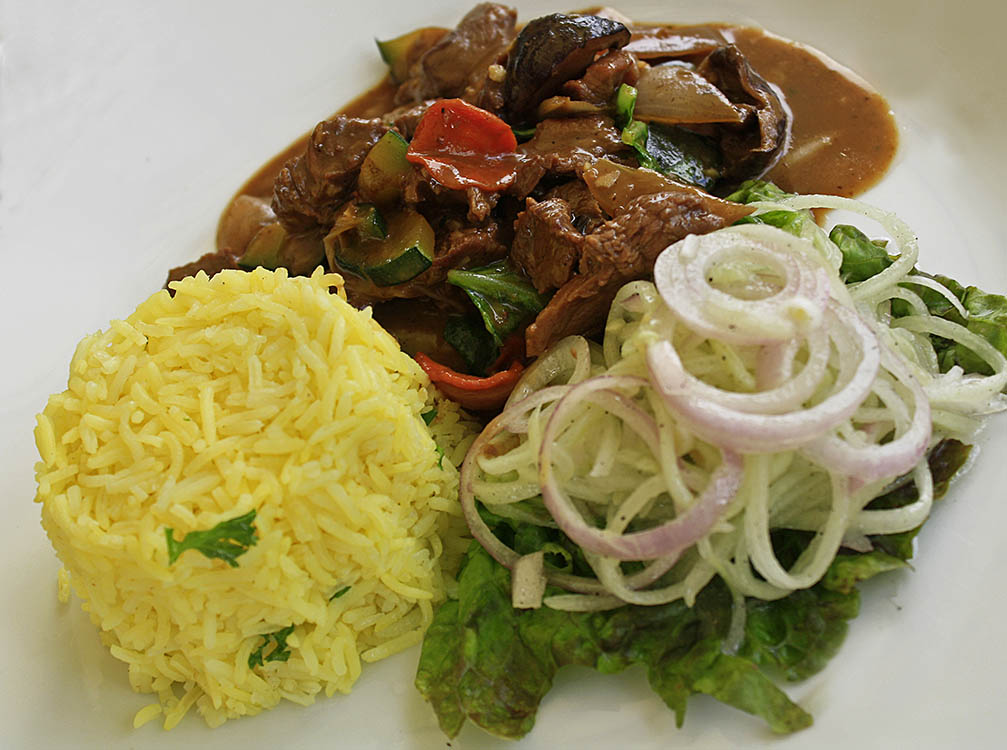 Mauritian curries will appeal to Malaysian travellers.
Air Mauritius flies twice a week from Kuala Lumpur to Seewoosagur Ramgoolam International Airport, Mauritius.