By Expedia Team, on April 2, 2019
Travelling with Kids in Abu Dhabi
The intense rays of the sun coupled with dusty winds greeted us as we exited the airport. After an overnight flight across the Indian Ocean, we finally arrived at Abu Dhabi, the capital and the second largest city of the United Arab Emirates. Excitement is probably an underwhelming way to describe how we felt. My heart was squealing with delight!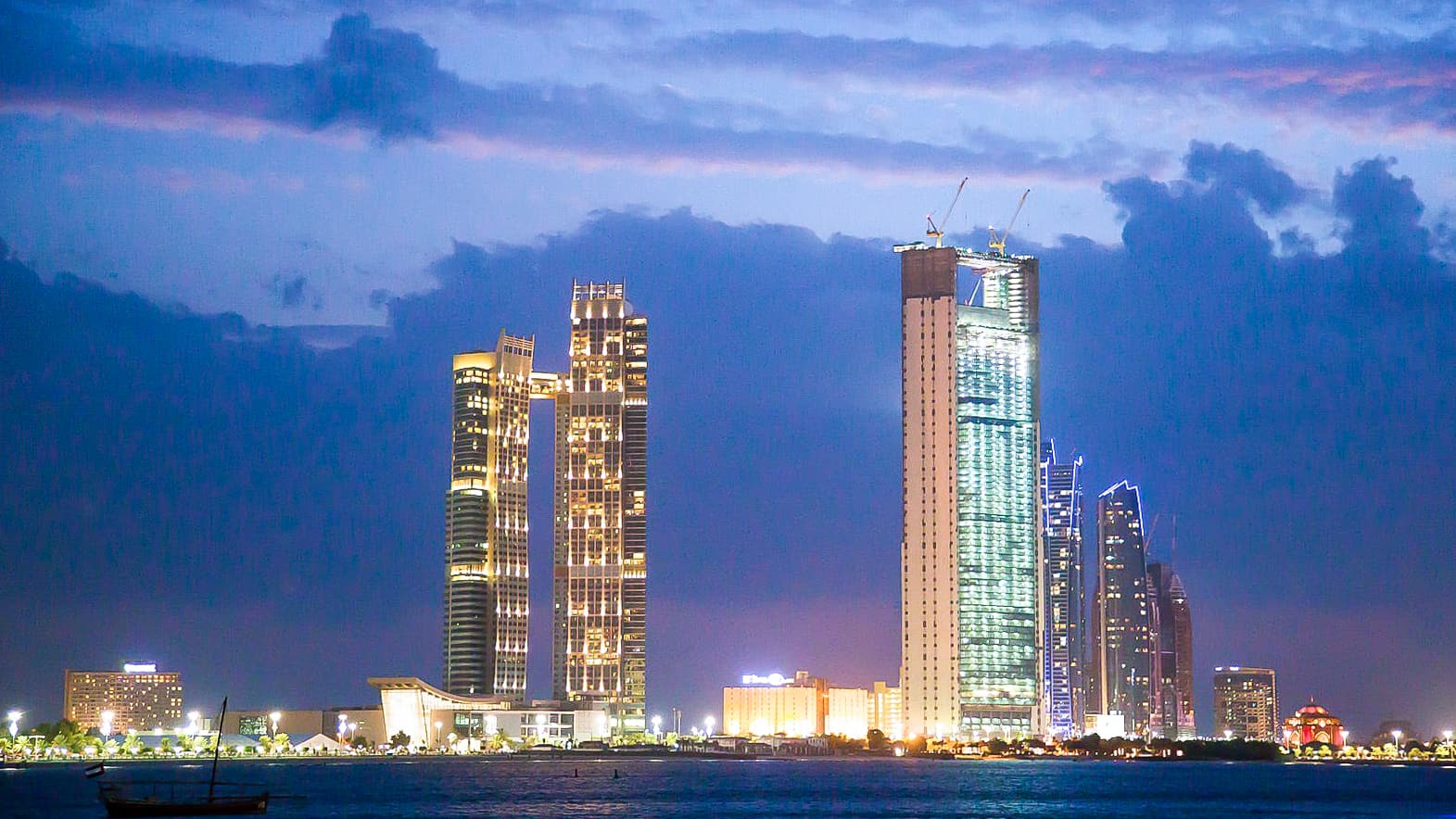 Ten years ago, if we were to imagine the Middle East, only the image of a vast desert, with some camels, would come to mind. But our 20-minute taxi ride to the city centre showed us anything but that. Abu Dhabi is a modern oasis of freeways graced with manicured lawns of date palms that led us towards the shoreline of skyscrapers by the Arabian Gulf. At that moment, my impression of the Middle East as an underdeveloped tourist destination was completely shattered! It is, in fact, a hidden gem waiting to be fully explored by travellers.
The Best of Abu Dhabi In 3 Days
Day 1 – Go for Gold at Emirates Palace
We checked in to the Emirates Palace, a luxurious hotel in every sense of the word.
As we stepped out of the taxi, we couldn't take our eyes off the extravagant facade of the hotel. The exterior is tastefully washed with a palette of brown, like the colour of the desert sands, while the floors are decked out in beautiful marble. I was most impressed by the huge geometrically patterned dome at the lobby. A common feature in Islamic art, the dome was entirely covered in gold — what a beauty!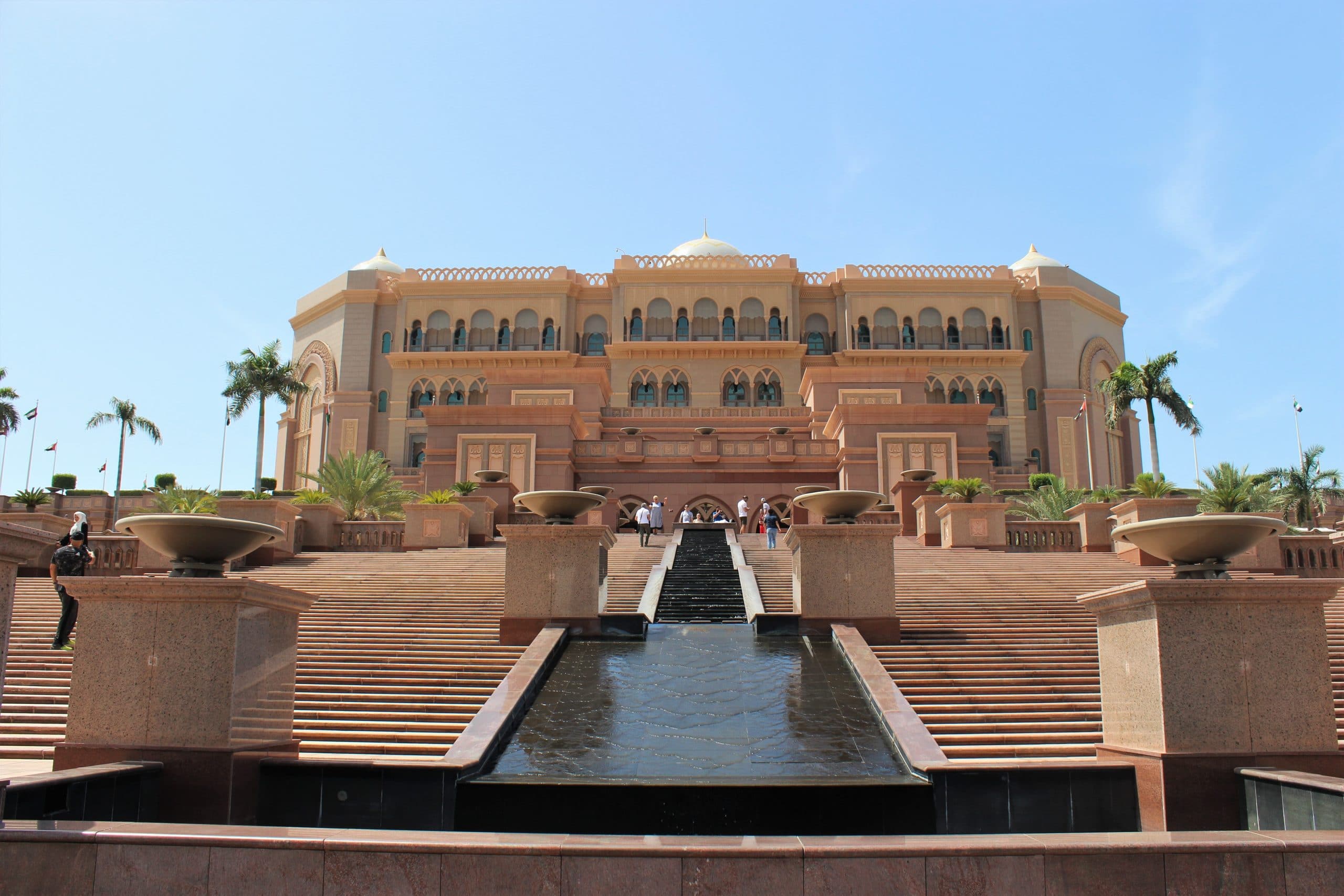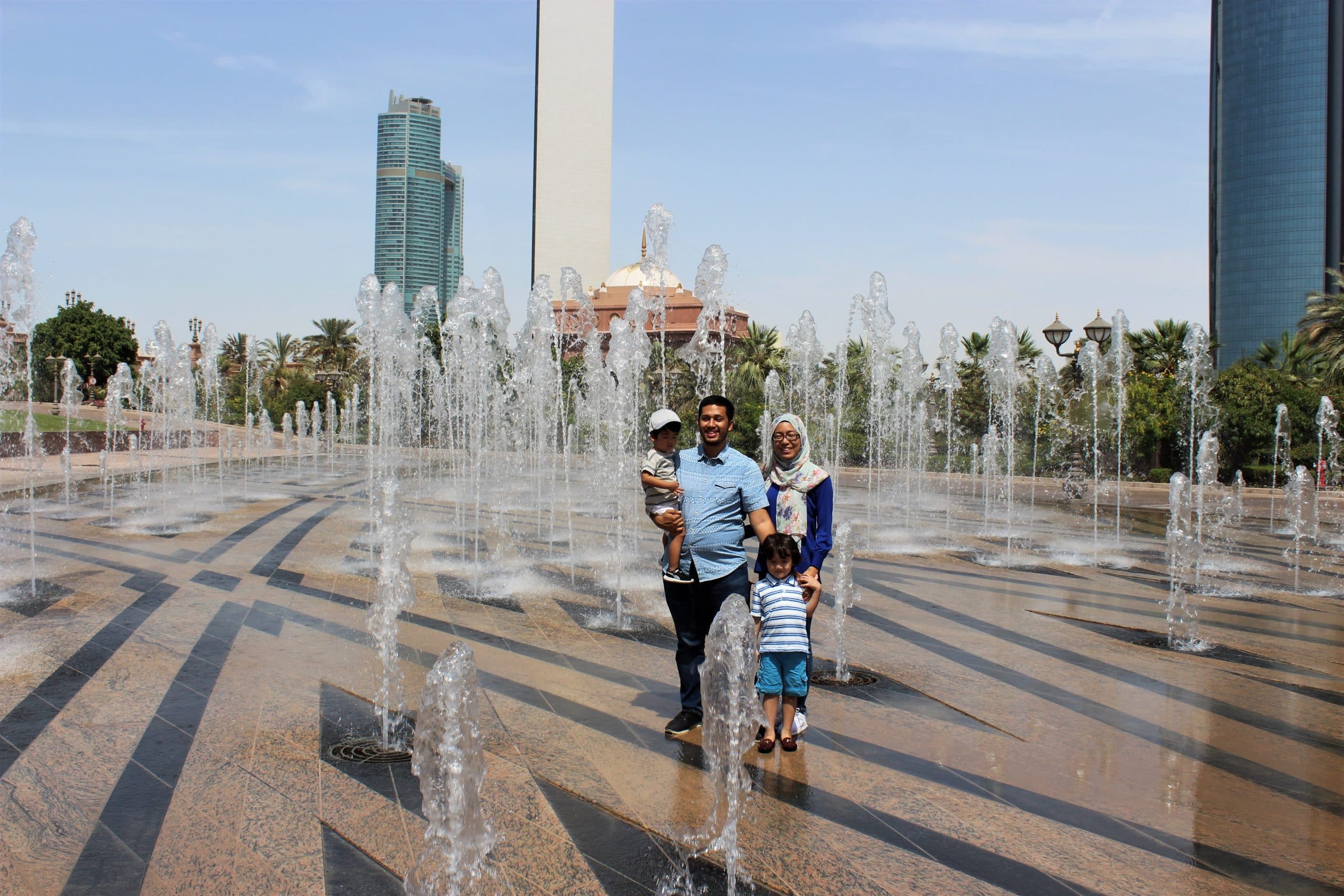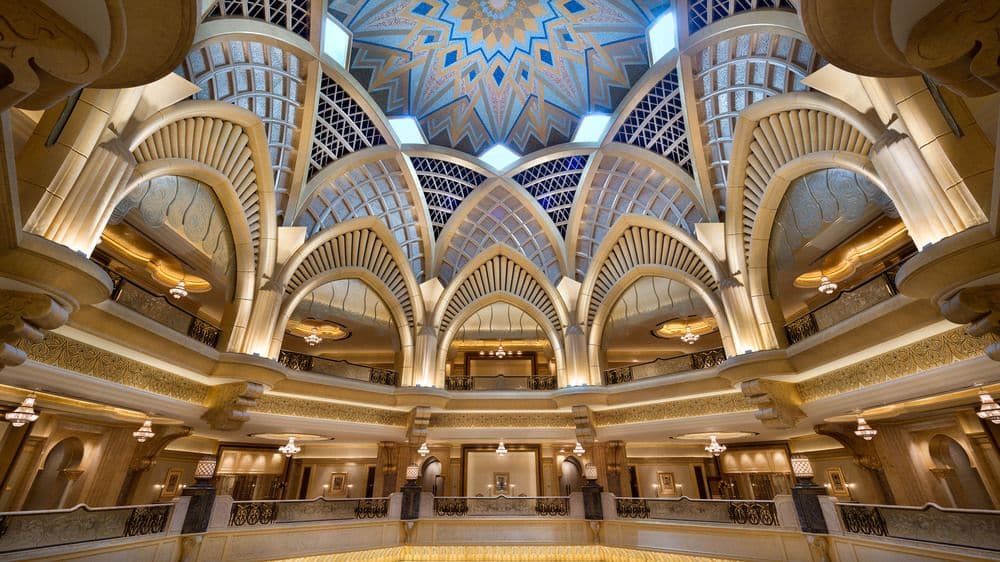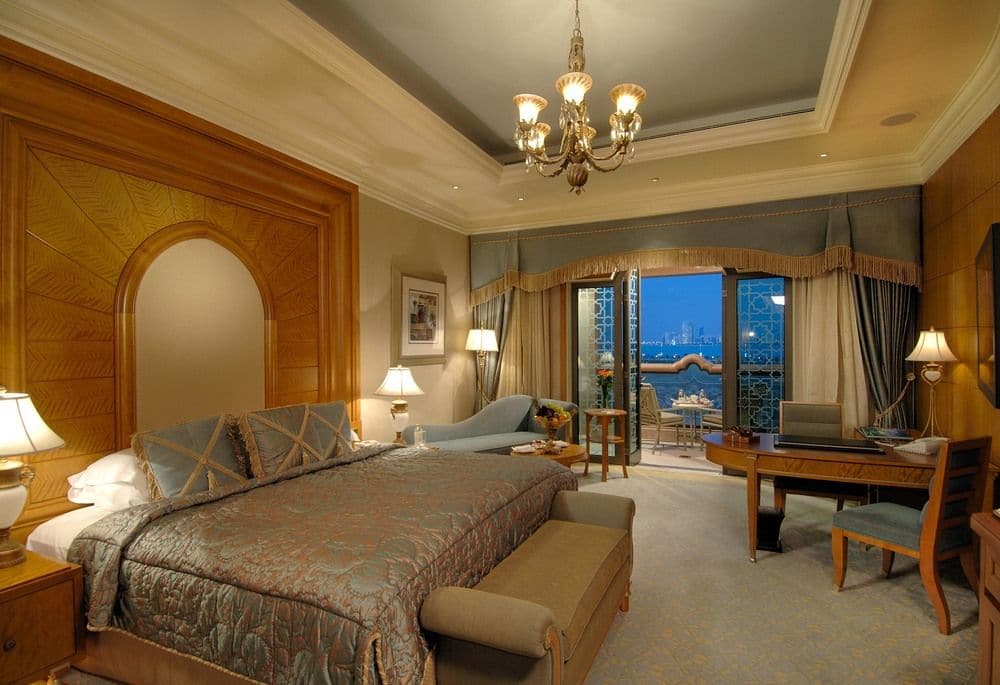 And that's not all! When I thought I had seen more gold than I had for the entire year, I was surprised once more by my experience at the hotel's cafe. My order of Le Café's signature Palace Cappuccino – rich espresso topped with frothy fresh milk – was topped with real 23 karat gold flakes. Paired with premium dates and chocolate, this was indulgence at its finest. It made me feel like royalty!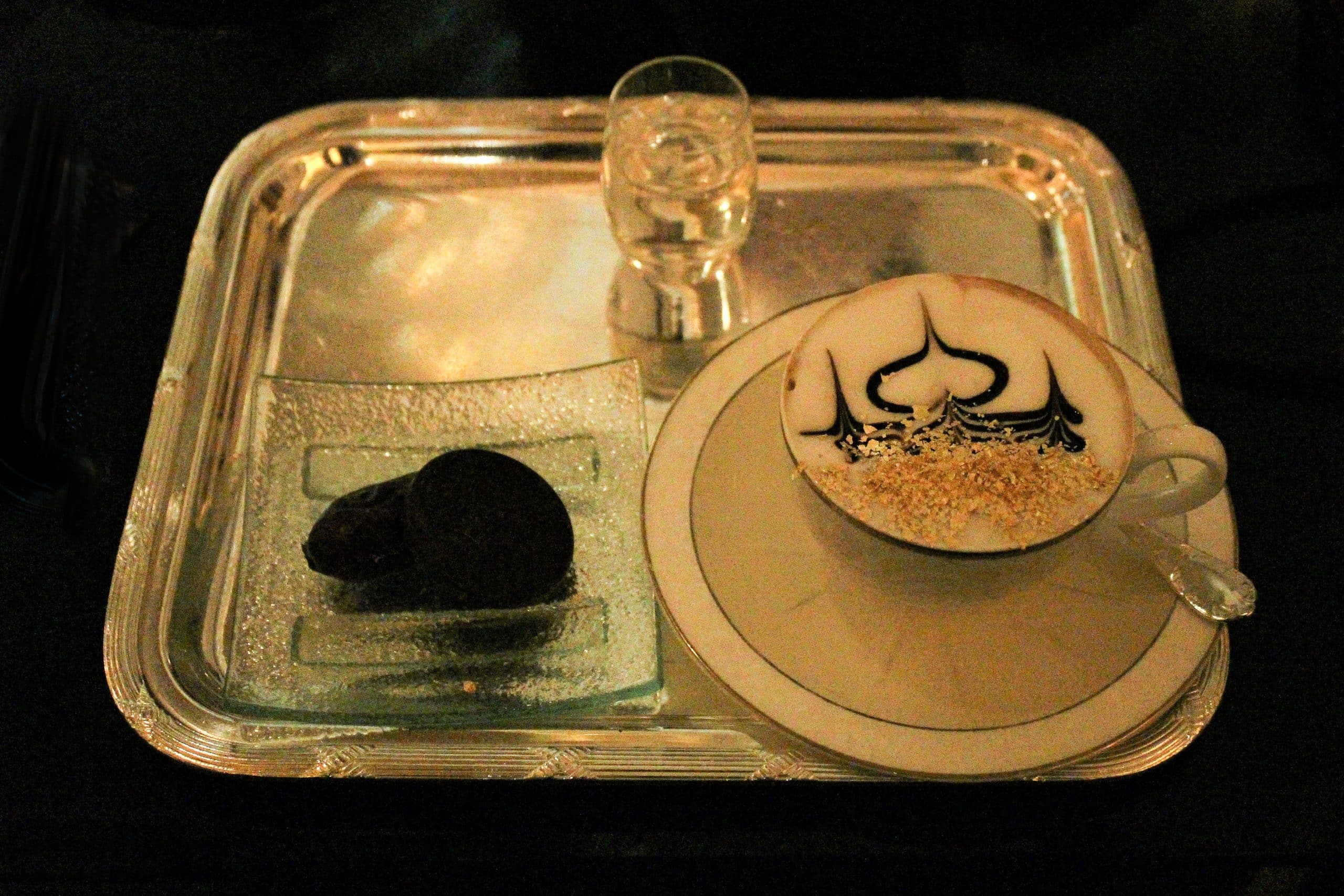 Day 2 – Morning: Learn Abu Dhabi's Roots at Heritage Village
We started the second day early by visiting Heritage Village, a recreation of a traditional Emirati village. We signed up for one of the workshops, watching craftsmen showcasing their pottery and weaving work. Seeing their hands delicately crafting each artwork on the spot was really an eye-opening experience for me. We also spent our time exploring the museum's interesting artefacts such as pearl necklaces and weapons collected prior to the oil boom period.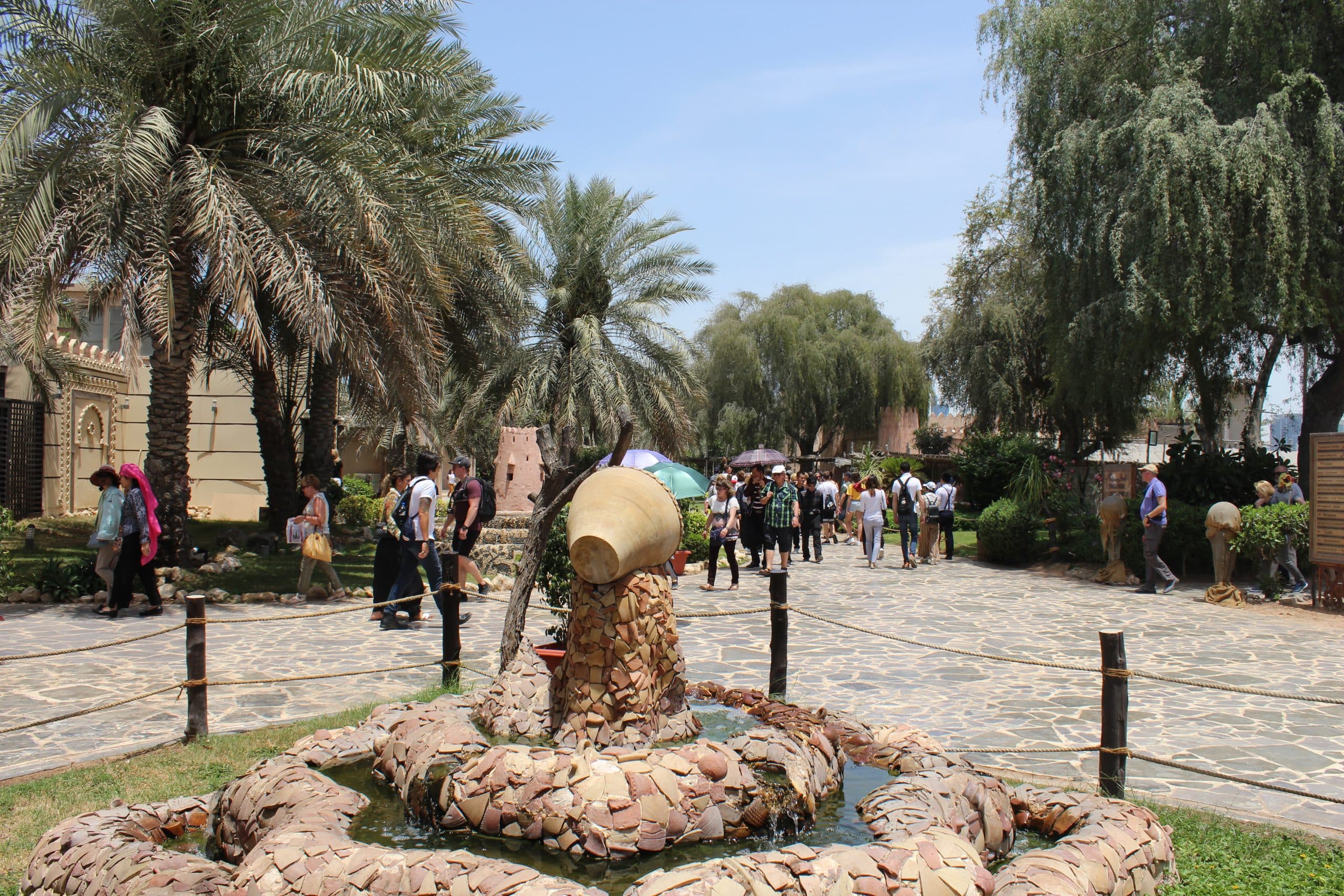 Initially, we were scared that our little one would find these collectables boring but lucky us, there were animals living at the Heritage Village. Our son spent half the time chasing free-roaming ducks and gaping at the cows and goats by the farm section. In fact, he had so much fun that he refused to leave the place!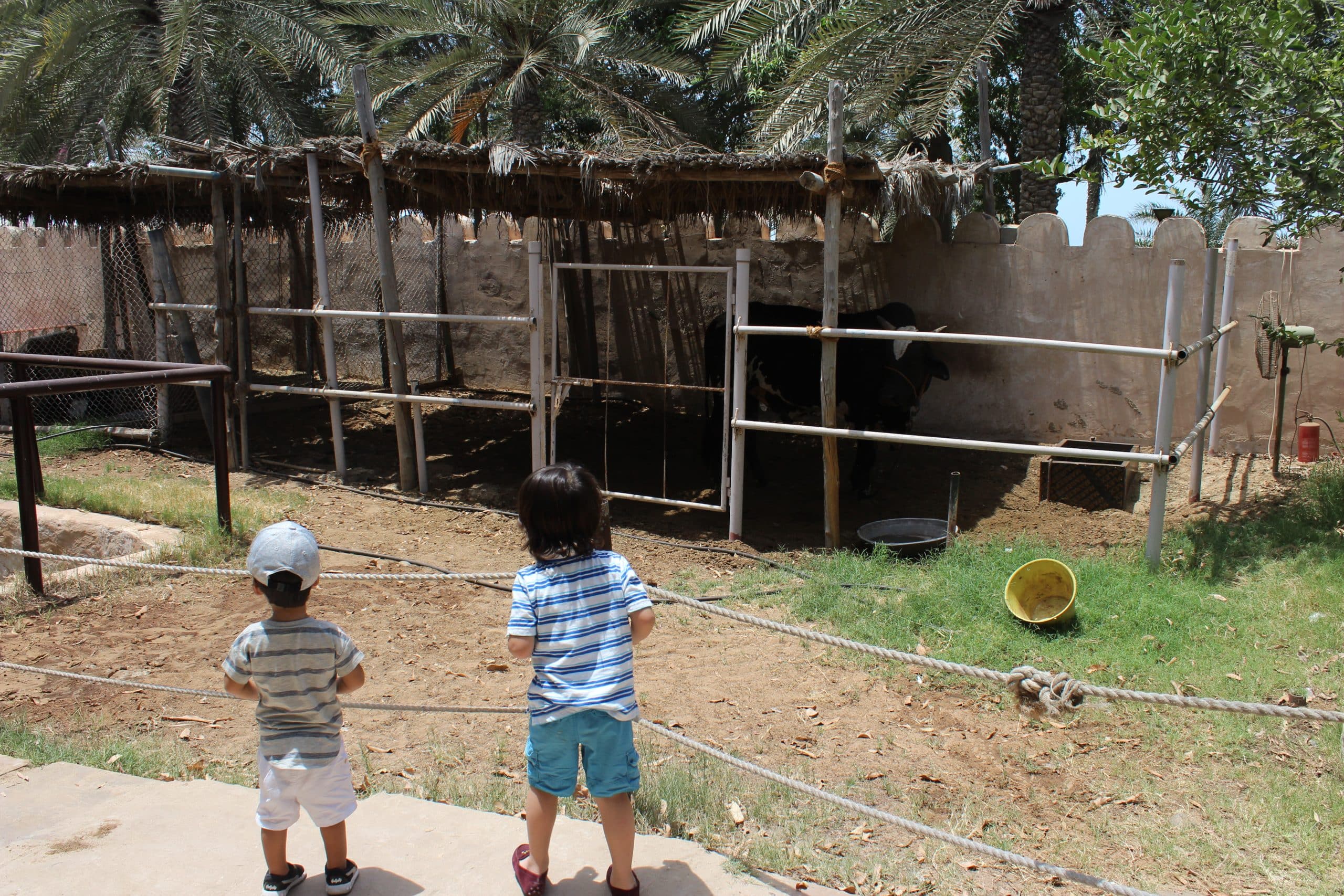 Day 2 – Afternoon: Escape the Heat by Shopping at Marina Mall
After a fruitful morning at Heritage Village, we hopped on a cab and made a short trip to Marina Mall, a massive four-story shopping centre with over 400 stores, restaurants and family entertainment. We mainly shopped for kid's clothing at Burberry Children and Desigual before downing juicy burgers at Five Guys.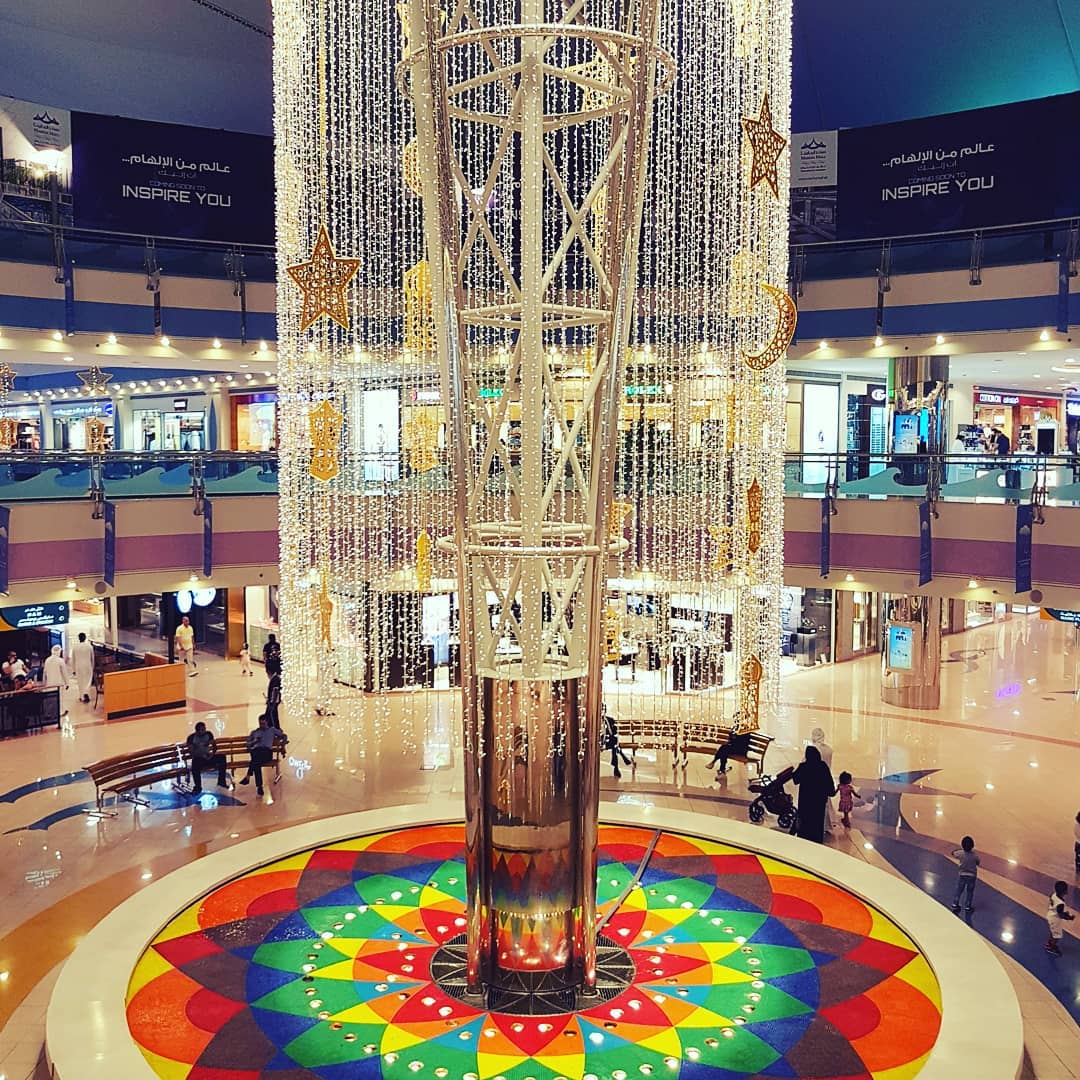 Photo credit: @kishenmuralidharan
After lunch, we decided to explore Abu Dhabi from a different point of view. The Marina Eye Ferris Wheel is right in front of Marina Mall, and at a maximum height of 60 meters, we were rewarded with a spectacular bird's eye view of this city and the looming desert beyond.

Day 2 – Evening: Admire the Tasteful Sheikh Zayed Grand Mosque
We had planned to spend our evening roaming around the white-washed Sheikh Zayed Mosque, the largest mosque in UAE. One of the most exquisitely designed mosques I have ever visited in my life, Sheikh Zayed Grand Mosque is a testament to beauty, incorporating designs from various Muslim countries, from Morocco to Pakistan. We were speechless to see such grandeur before our eyes!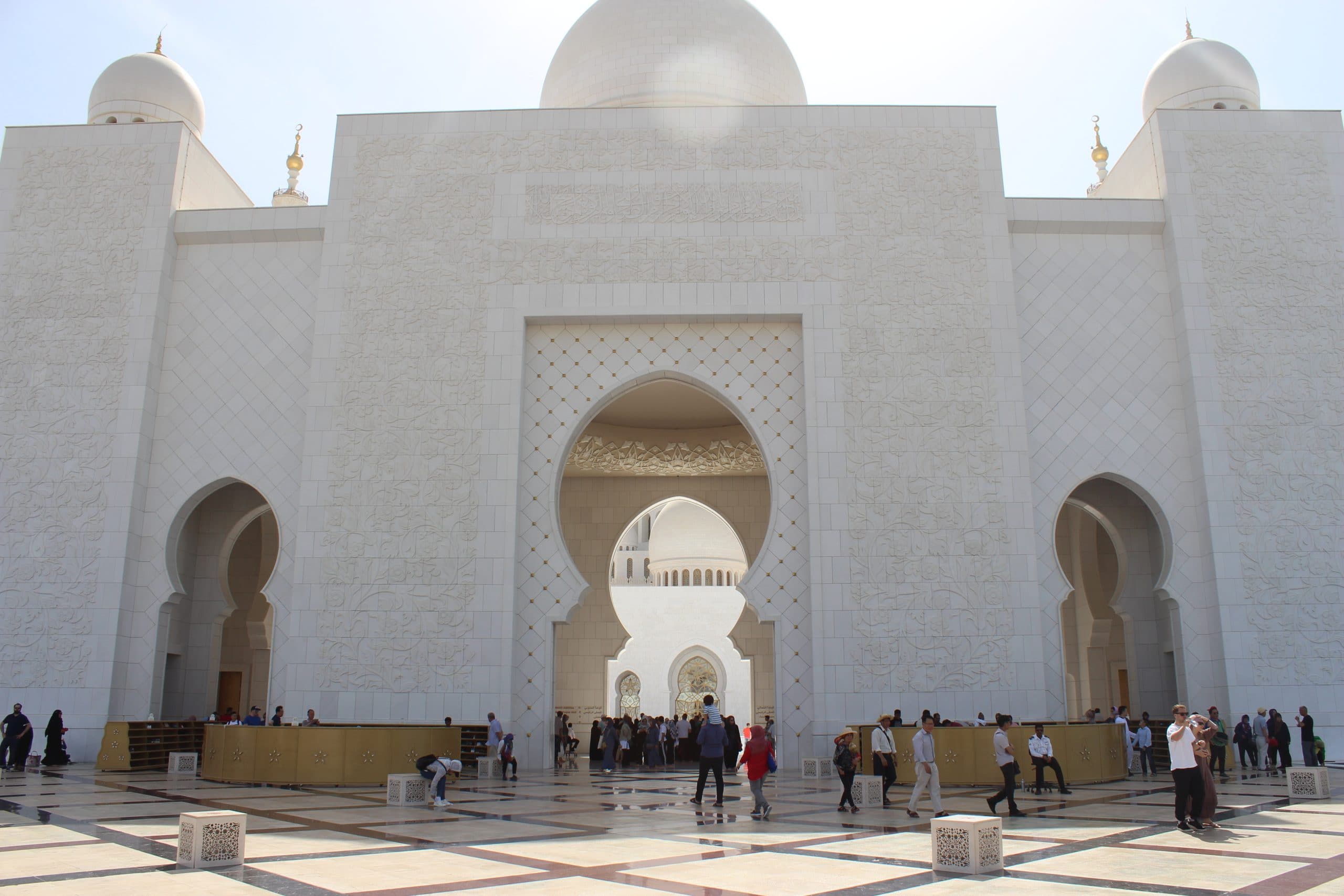 Just walking around the courtyard gave me chills. The "floral garden" decor etched on the marble tiles as well as the thousands of columns surrounding mosque added an exquisite touch to the compound. Sheikh Zayed Mosque's prayer hall is home to the world's largest carpet. Handcrafted in Iran, the 1.5-acre carpet can accommodate up to 7,000 worshipers at once. Every single decoration and furniture was designed to amplify the greatness and opulence of the mosque, and it left us in awe.

Day 3 – Morning: Full Throttle at Ferrari World
After a hearty breakfast, we sped off to the neighbouring Yas Island for a day of fun at Ferrari World. This theme park has everything for everyone, from kids' rides like the Junior Grand Prix and Bell'Italia to activities for car enthusiasts' such as Galleria Ferrari and a tour of the Ferrari GT factory.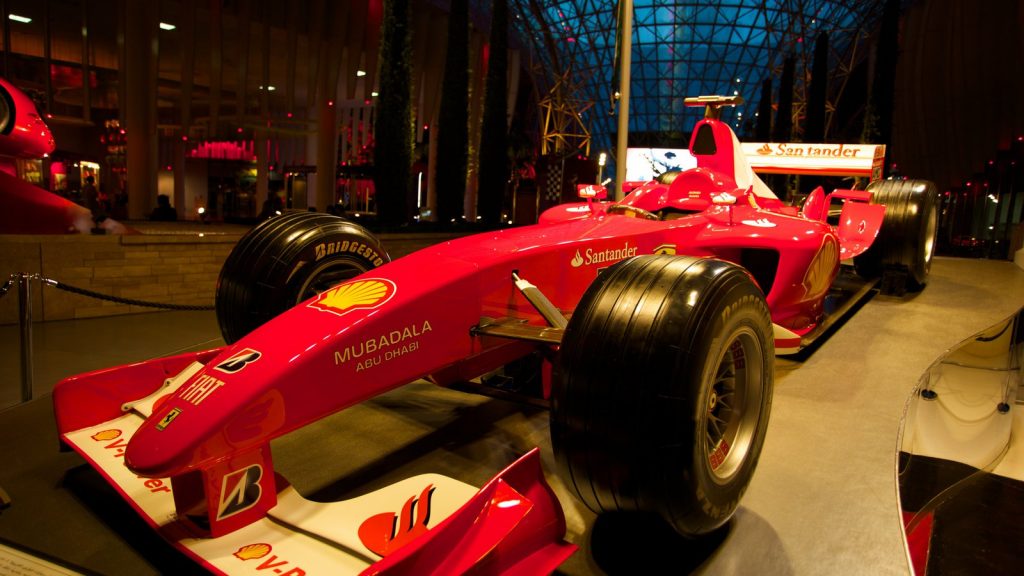 Since we were there, we couldn't miss out on the main attraction of the theme park: Formula Rossa, the world's fastest roller coaster. We thought our previous experience with roller coasters would have prepared us for the ride, but we were wrong! The sheer exhilaration of going from 0 to 240 km/h within a few seconds was super intense. We felt a heightened sense of euphoria like never before as our "F1 car" took us through the course at breakneck speed.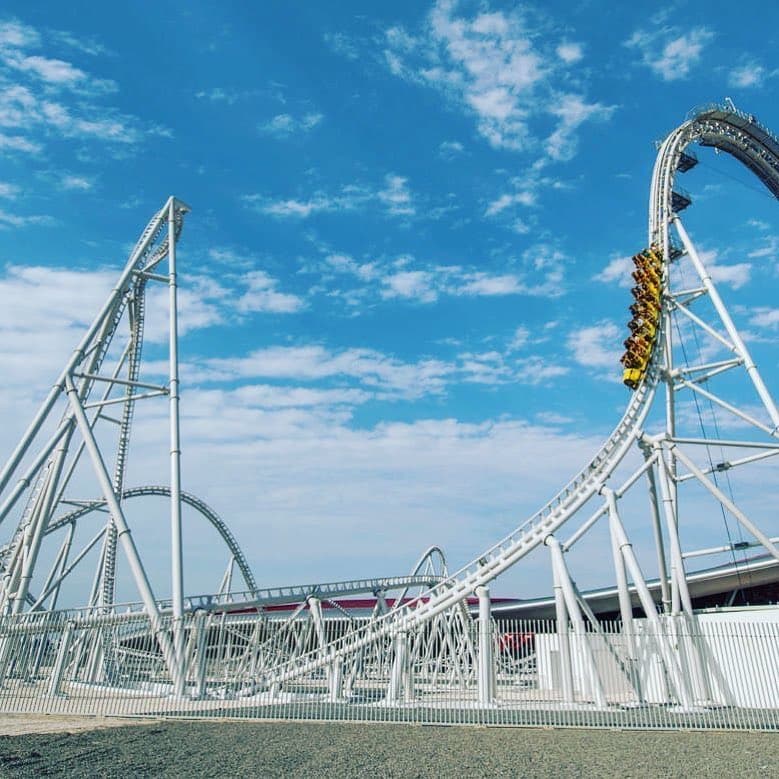 Photo credit / @ferrariworldabudhabi
Speedsters looking to spend more time at Ferrari World should consider staying Yas Viceroy Abu Dhabi. This 5-star hotel is only a short drive away to the theme park — a perfect place to stay when the Formula 1 Grand Pix comes to town because it's the only hotel in the world located above a racetrack.
Day 3 – Evening: Explore the World's Treasure at

Louvre Abu Dhabi
After a day of non-stop action, we slowed our pace and decided to visit the recently opened Louvre Abu Dhabi. The metallic web-patterned dome of the museum was already visible from the moment we crossed the bridge onto Saadiyat Island. The collection of mysterious artefacts transported us back in time.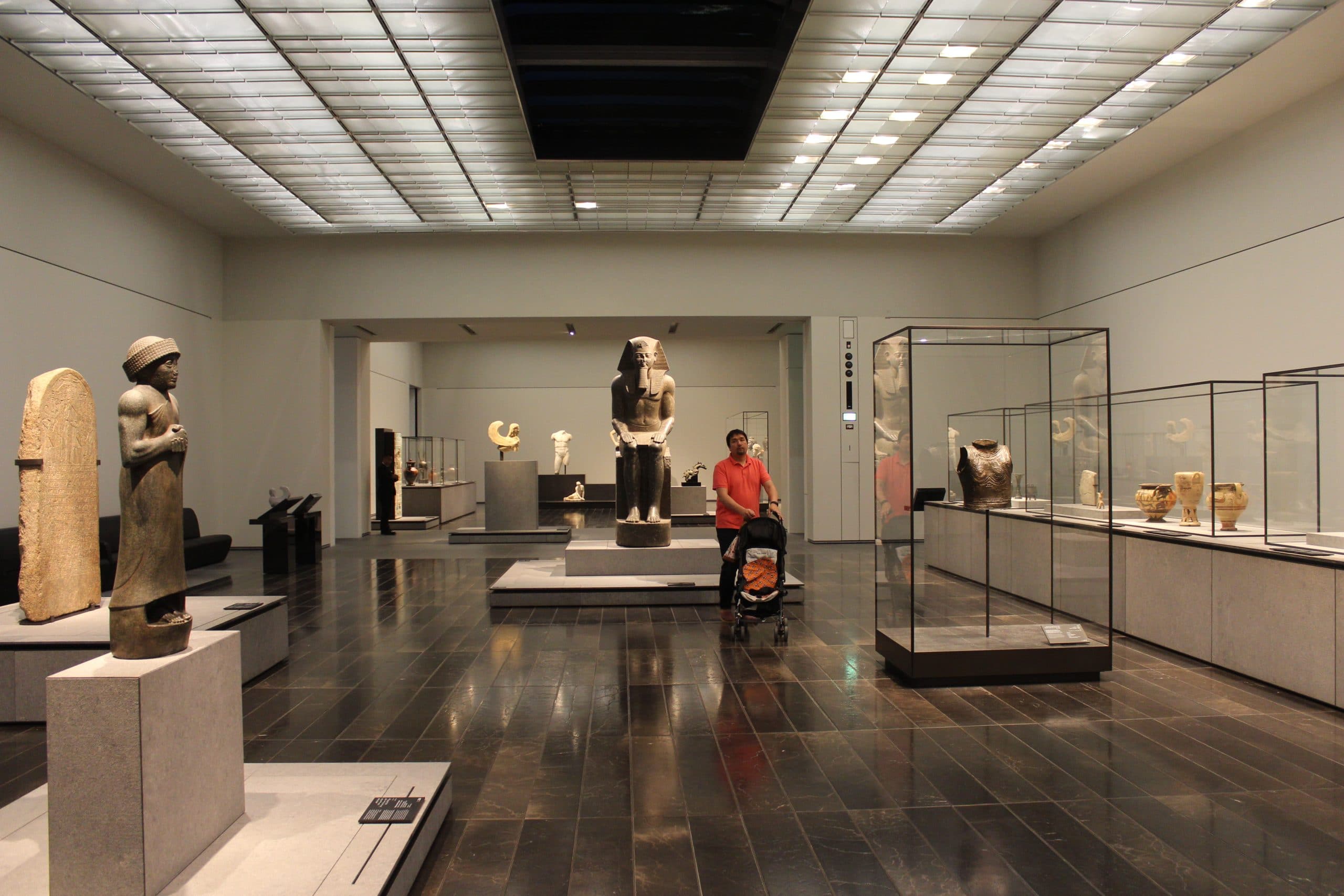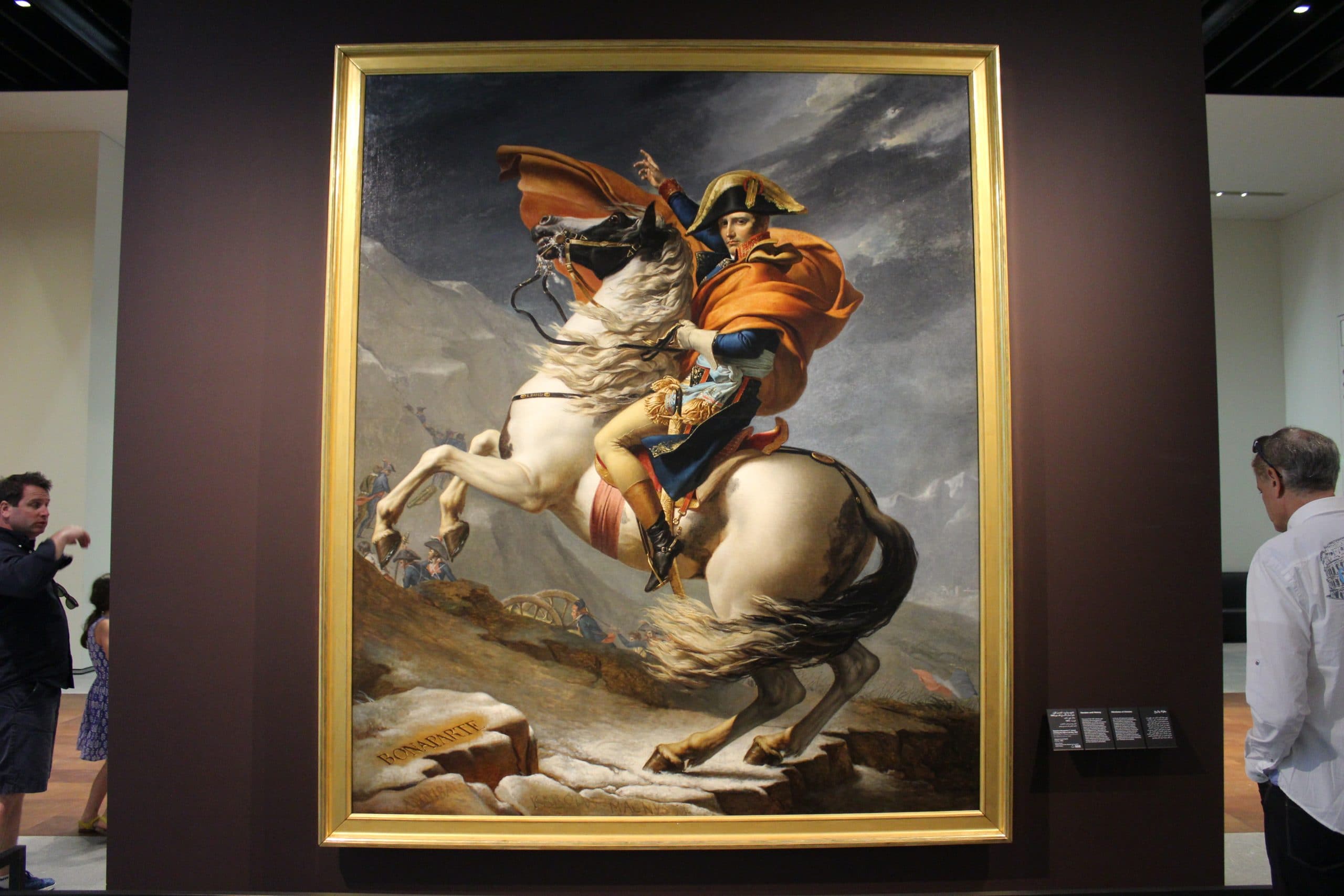 The galleries of Louvre Abu Dhabi tells a story of humanity in twelve different epochs. It seemed as if all magnificent sculptures, crafts and paintings ever known to men were on display. From the imposing bust of Pharoah Tutankhamun to the grand portrait of "Napoleon Crossing The Alps", my penchant for historic treasures was deeply satisfied.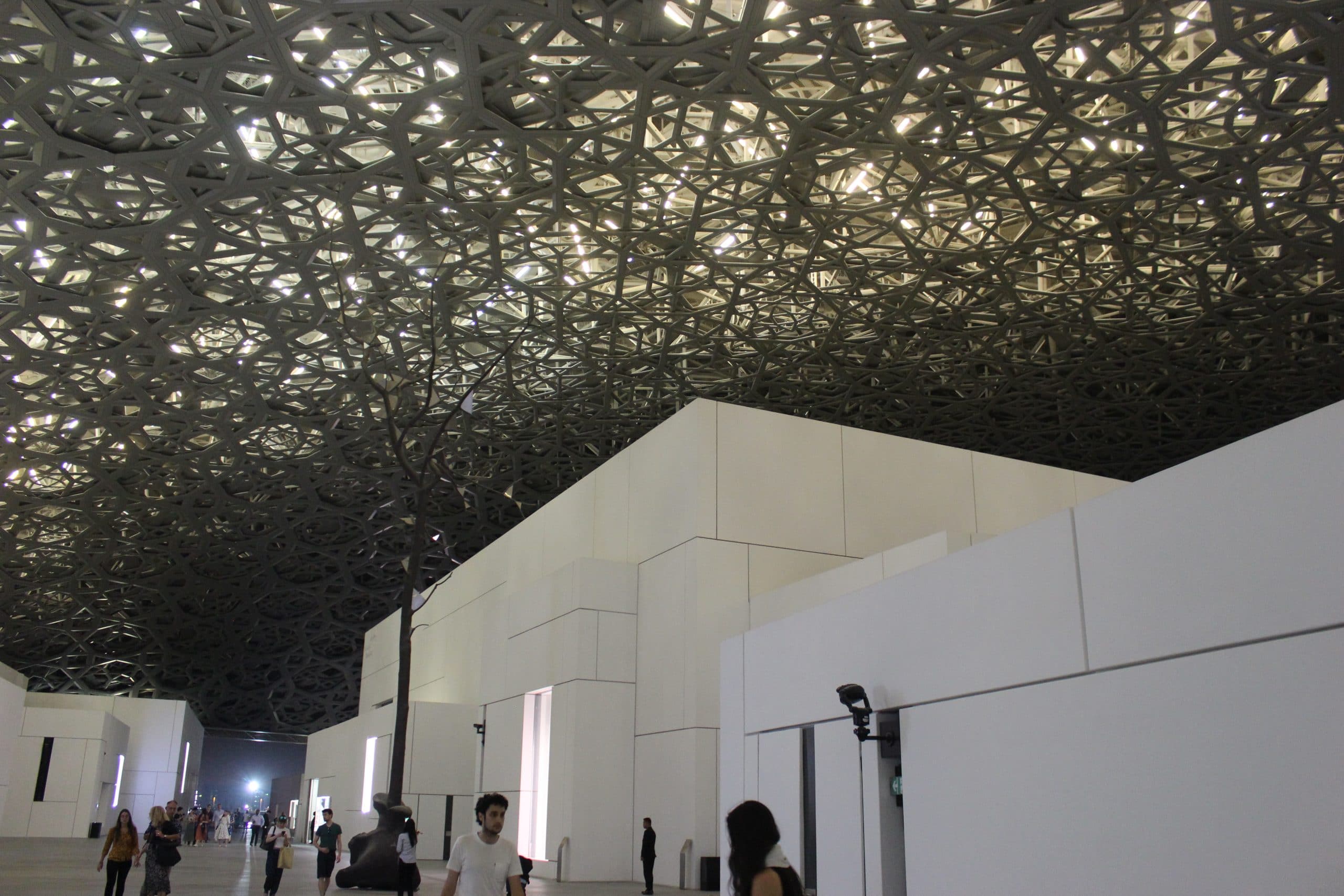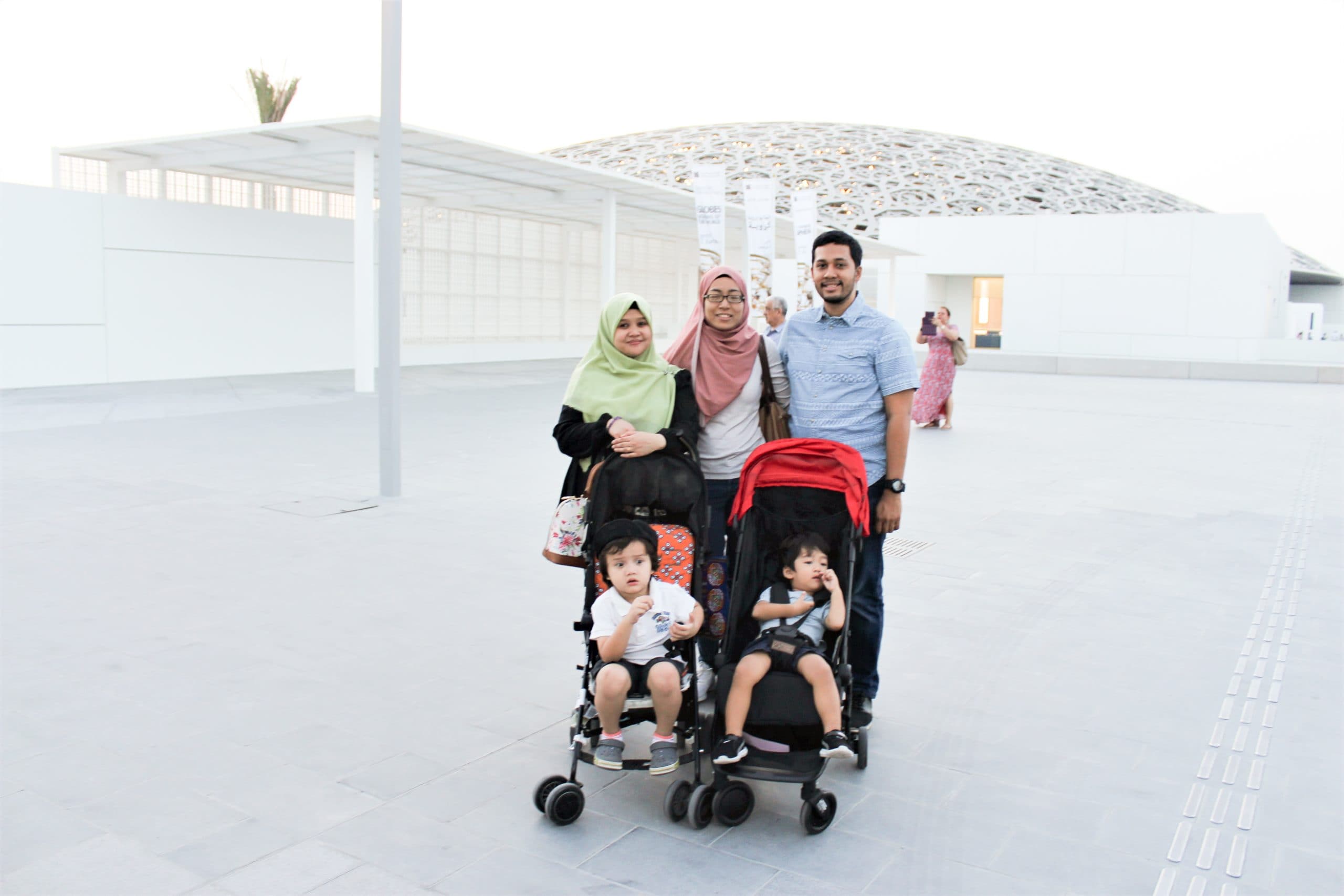 Abu Dhabi is one of the few Middle Eastern cities with a nice mix of culture, heritage, religion, and modernity. Everyone can find something they love about this city. If you are looking for the next family getaway, Abu Dhabi should be one of your considerations. The architectural beauty and modern entertainment will captivate your family like they did mine.
Practical Tips for Visiting Abu Dhabi
Best Time to Visit
 Cold winter months from December to March. The short spring (April – May) and fall (September – October) seasons are pleasant as well. The summer's heat from June to August can be quite unbearable.
How to Get Around
Abu Dhabi's hot and occasionally dusty climate makes taxi one of the best choices to move around. The local silver cabs start at AED 12.00 which is very reasonable for a developed country.
Religious Sensibilities
Abu Dhabi is predominantly Muslim and Islam covers most aspects of the Emirati life. However, foreigners are free to practice their own religion. The dress code is open unless visiting government offices or religious buildings like mosques.