By Expedia Team, on November 15, 2019
Places to Visit in Croatia: Pag, Split, Krka, and Zagreb Explored
Croatia is a hotspot for those who live in the Balkans and around Europe in the summer. It's all locals talk about when the season rolls around. They call it, very simply, "going to the seaside". Anytime someone mentions that it's safe to assume they're going to the Adriatic Coast.
However, Croatia has become the popular choice of late and it's easy to understand why. Nature, stunning scenery, idyllic beaches with blue seas and crystal clear waters, and cloudless blue skies — the makings of a perfect beach holiday.
Music festivals happen on the coast in the summer. Besides partying, there's plenty of opportunities for a chill time by the sea and a swim in the lake. With the recent influx of tourists from all over Europe, prices can get pretty steep. In spite of this, however, a visit to Croatia will be worth every penny!
Here are a few places you can visit in Croatia!
Coastal towns

Pag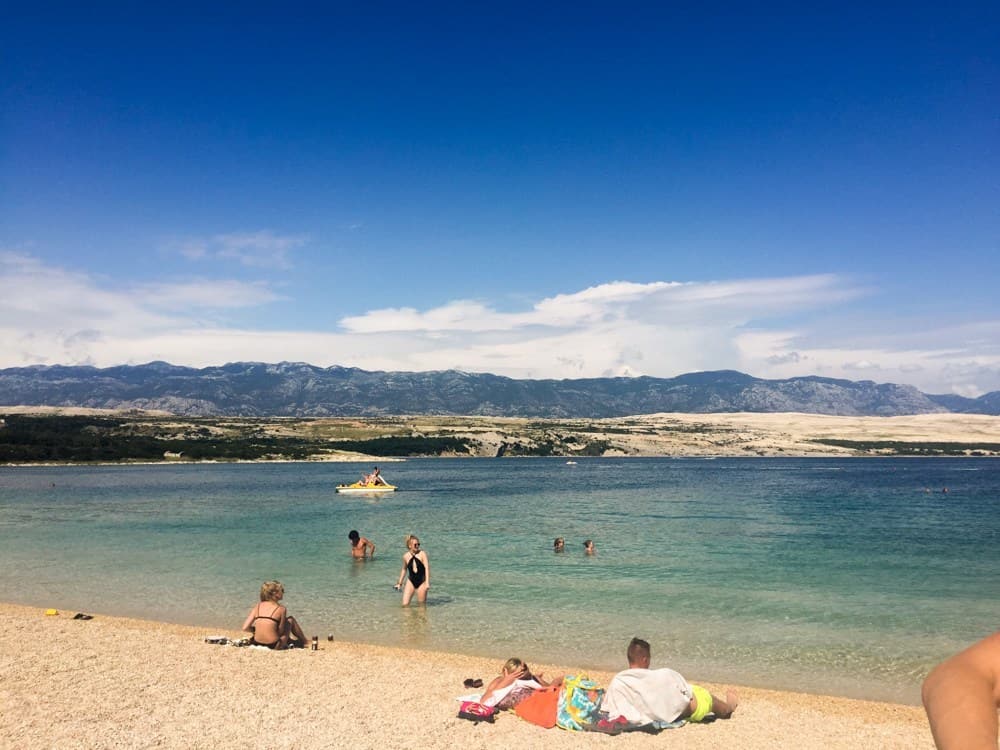 There are a number of beaches along the coast. Zrce Beach, a 30-minute bus ride from the island of Pag, is just one of them. Parties and festivals are held from May to August in the five clubs on the beach. With the mountain as its backdrop, Zrce Beach is nice place to go for a drink and a swim.
Split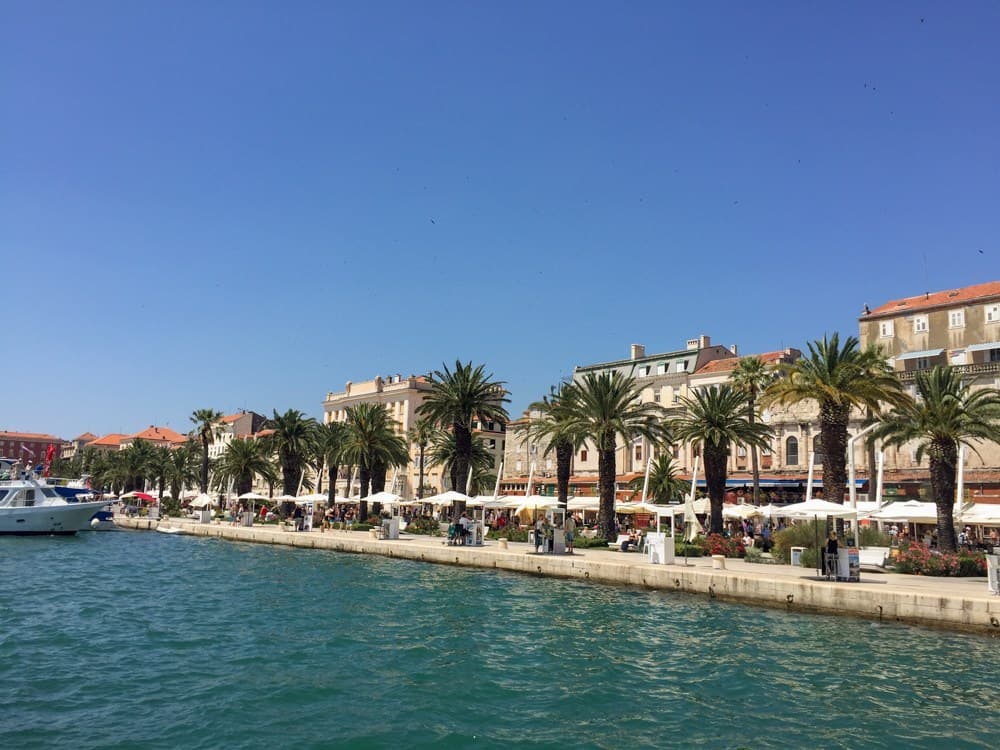 Split is approximately three hours from Pag by coach. It's a gorgeous but tiny seaside town with palm trees, al fresco dining, and Roman ruins. There isn't much to do here. It's easy to cover the town on foot in a day or two. Once you are done, I would recommend a day trip to a nearby island such as Hvar for 45 kn (27.89 MYR) during low season and 55 kn (34.10 MYR) during peak season. The ferry departs at 8:30 am daily and the journey takes about 1 hour 40 minutes.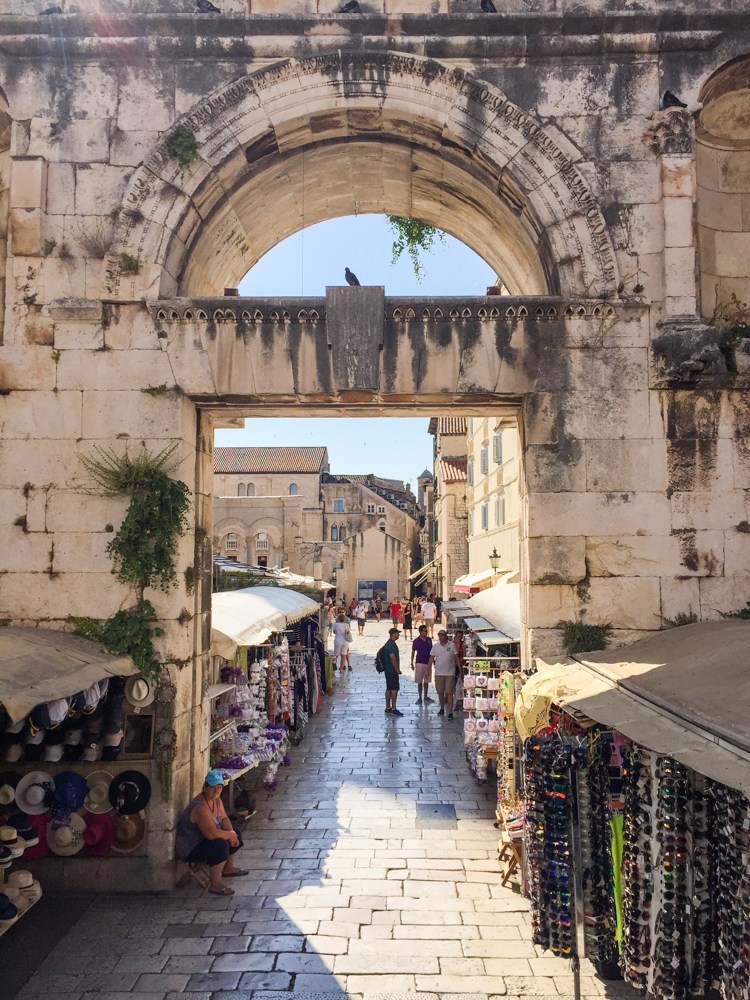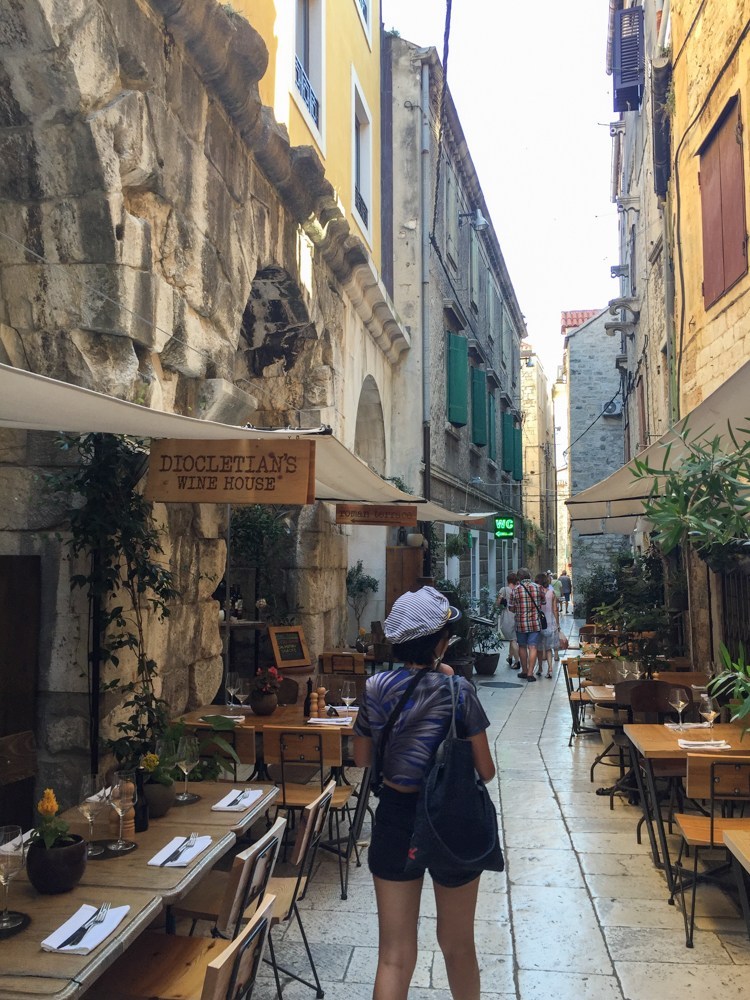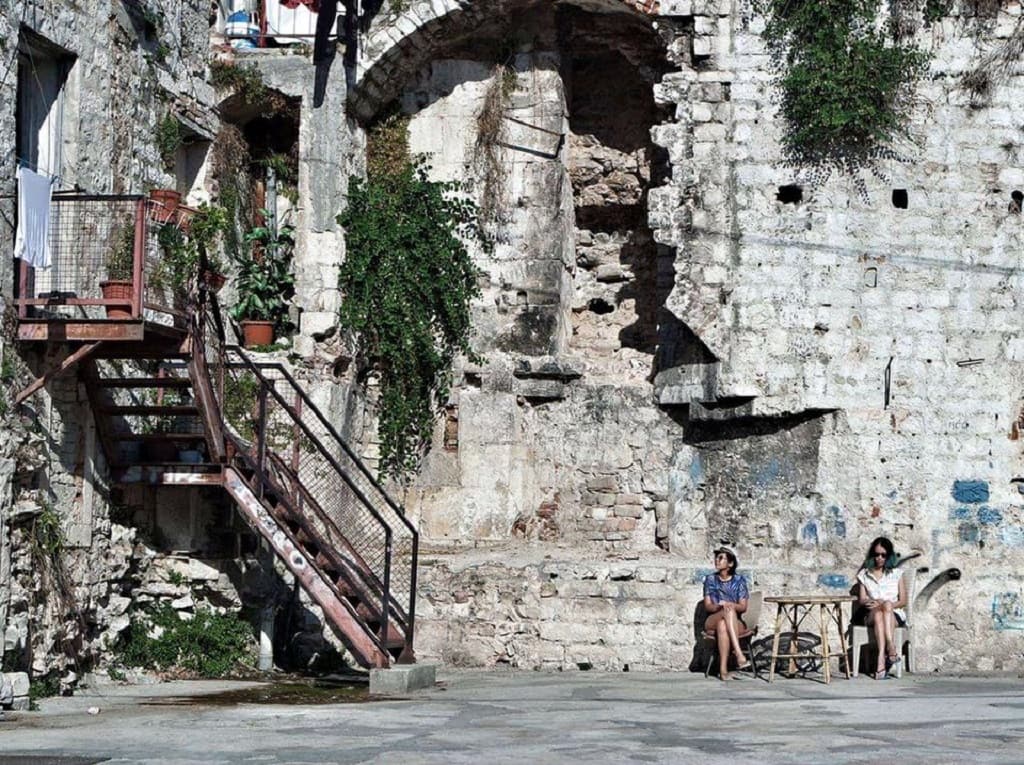 We took a slow stroll through Diocletian's Palace which forms half of the Old Town of Split. Though resembling a fortress, it was actually an ancient palace built as a retirement residence for the Roman Emperor Diocletian in 4th century AD. Coming from a modern concrete jungle, we had to take in every bit of this magnificent piece of history.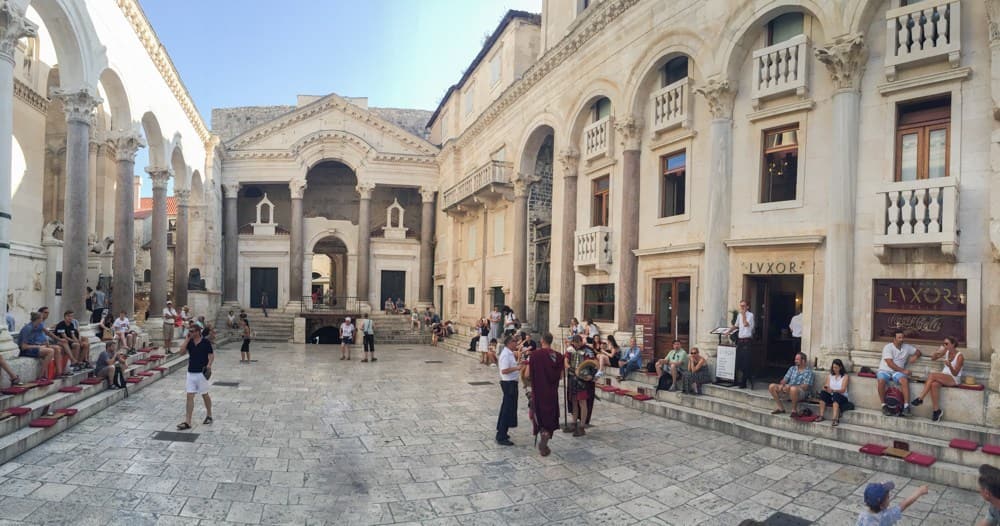 Tired of all the walking, we grabbed a refreshing drink from Lvxor and took a break on the steps of the piazza before it got crowded at nightfall.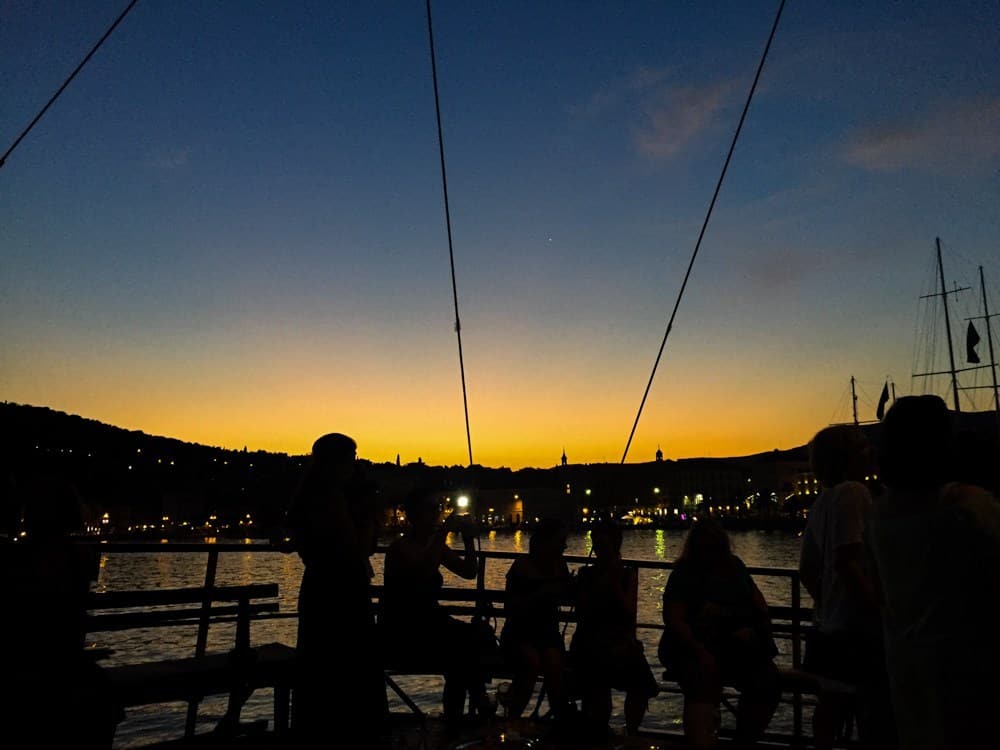 After covering the whole of Split's city centre, my friends and I went on a sunset cruise that sailed around the island for two hours, from 7:00 pm to 9:00 pm. For 20 euros, we enjoyed free-flow canapes and drinks, as well as a live band that provides entertainment on board. Most of the passengers were much older than us but we got to know a cool Austrian girl in her early 20s who was on holiday with her mother and sister.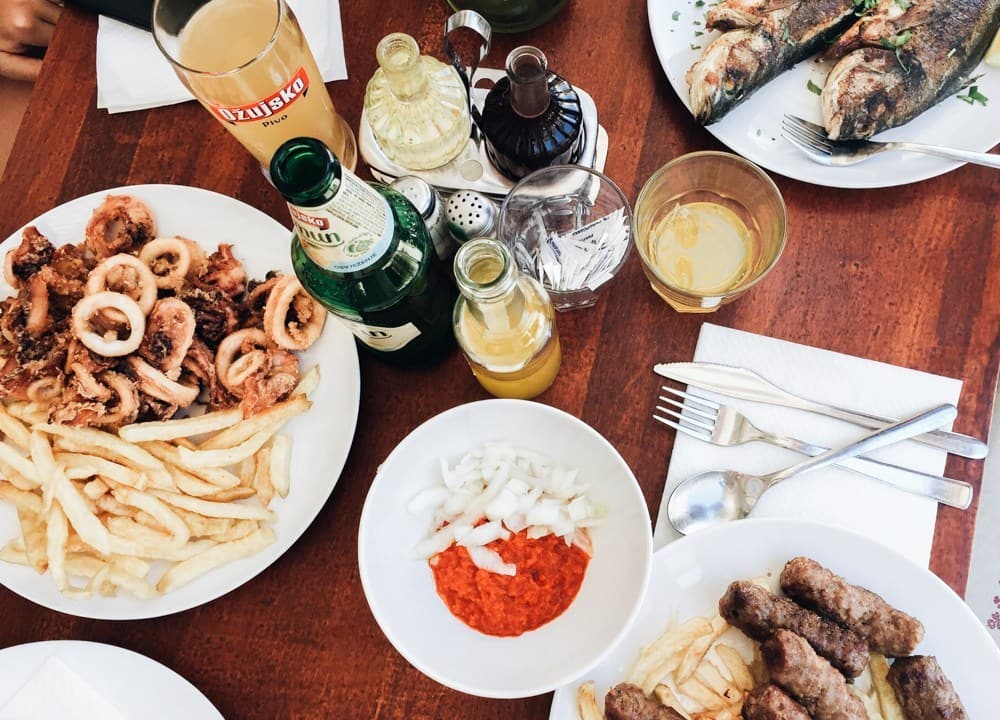 We asked a few locals on the streets for dining recommendations and they all pointed us in the direction of a restaurant called Fife. The prices are reasonable by Croatian standards, with appetisers starting from 40 kn (24.79 MYR) and mains from 50 kn (30.98 MYR). Portions were huge. I had a traditional Balkan dish called cevapcici (pronounced che-vap-chi-chi), made of minced meat moulded into the shape of sausages, served with fries.
Address: Trumbićeva obala 11, 21000, Split, Croatia.
After a week in Croatia, we noticed that most Croatian dishes are either grilled or fried. There are a huge number of pizza joints and Italian dishes on every menu in the restaurants as the coast was under Italian rule during the medieval period, which is most evident in the Roman ruins that Split is built around.
Krka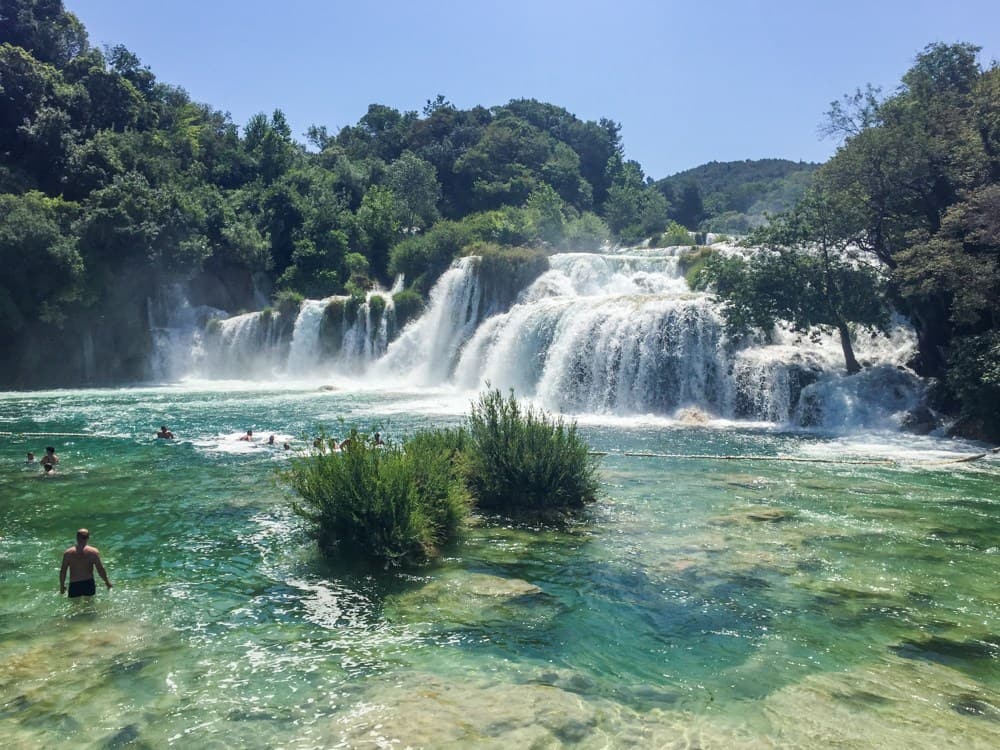 There are many options for day trips to other sights from Split. There are tour advertisements all over town, to Blue Lagoon, Krka, Plitvice, and more. Between Plitvice and Krka, we decided on Krka since swimming is allowed there but forbidden in Plitvice.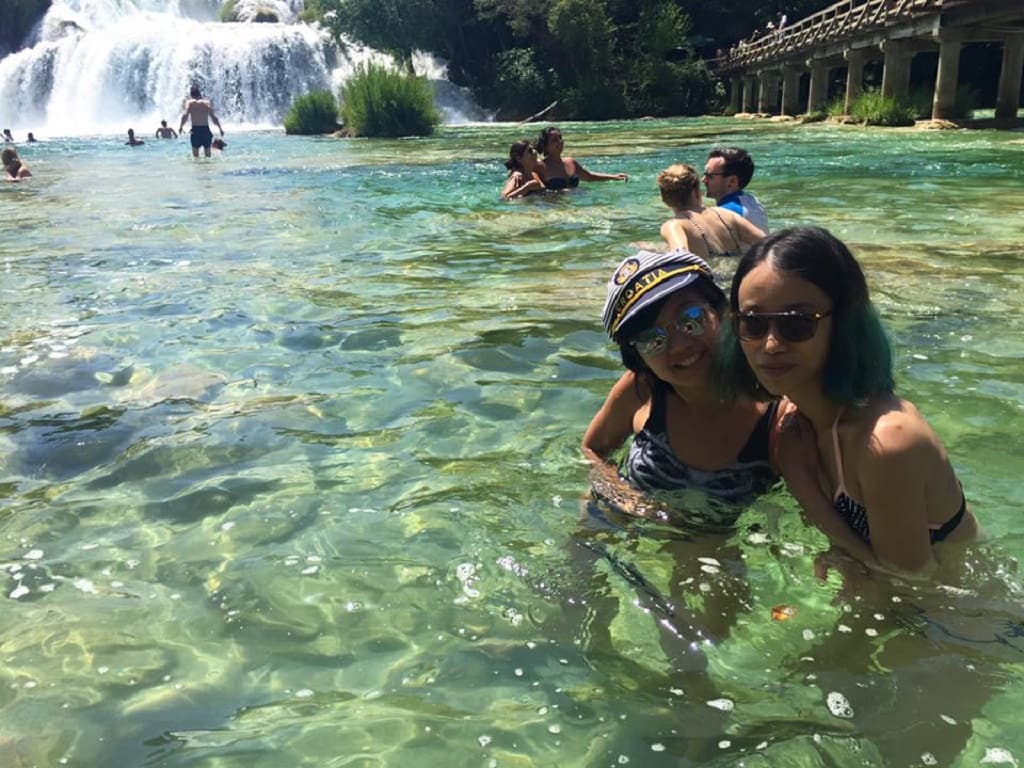 We booked our trip in advance and paid close to 40 euro, and saw a tour going for 28 euros when we got to Split. Rookie mistake, but we quickly forgot all about it when we saw the waterfall. Photos don't do its beauty justice. The dip in the lake was so refreshing on a hot summer's day.
Continental Croatia

Zagreb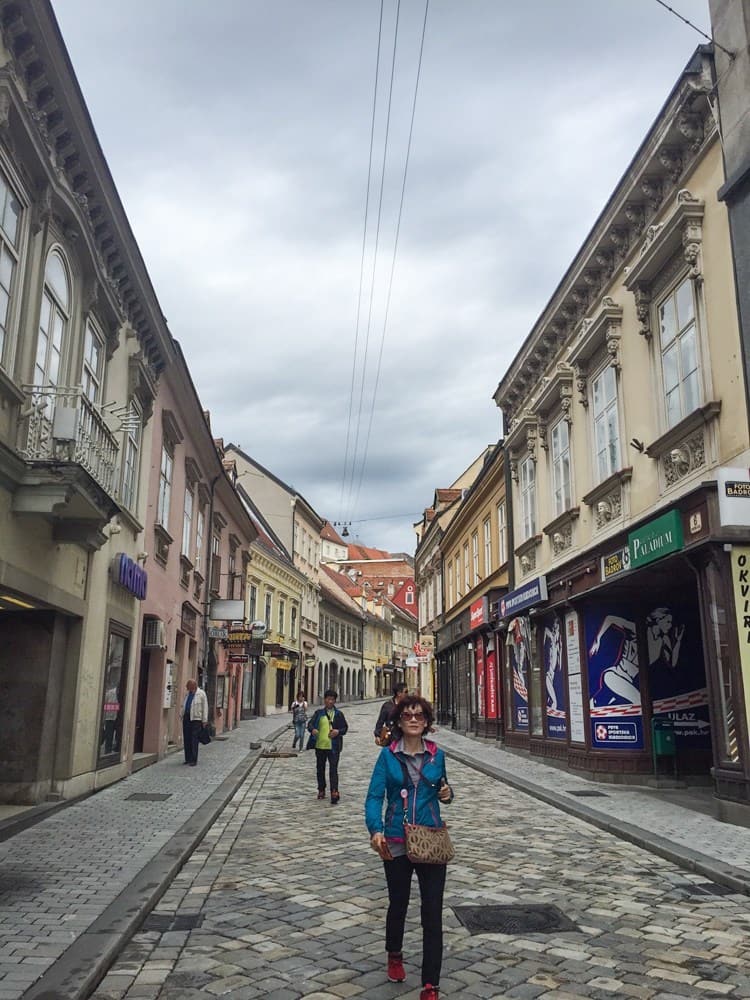 Having had enough of the coast, we took a 7-hour long overnight bus ride to Zagreb, the capital of Croatia. The temperature was remarkably lower and the sky was overcast, a stark contrast to the sunshine and blue skies we got so used to by the sea.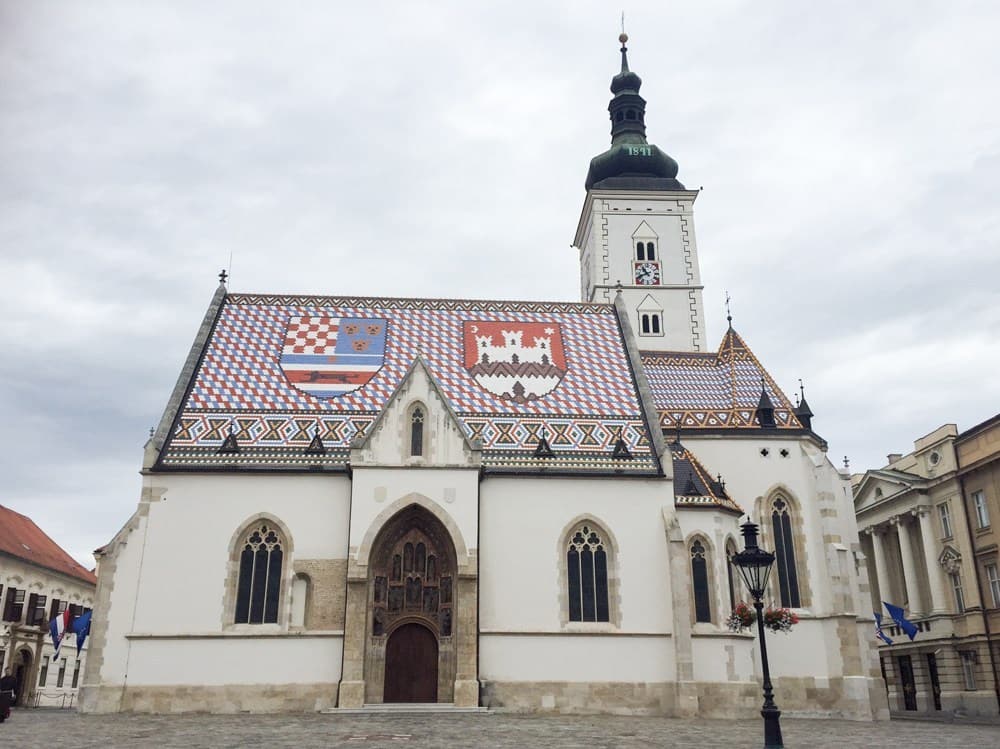 We arrived too early to check into our apartment which accommodated the three of us comfortably and came with a kitchen so we could cook our own meals. After a quick search online for things to do, we made our way to the Museum of Broken Relationships.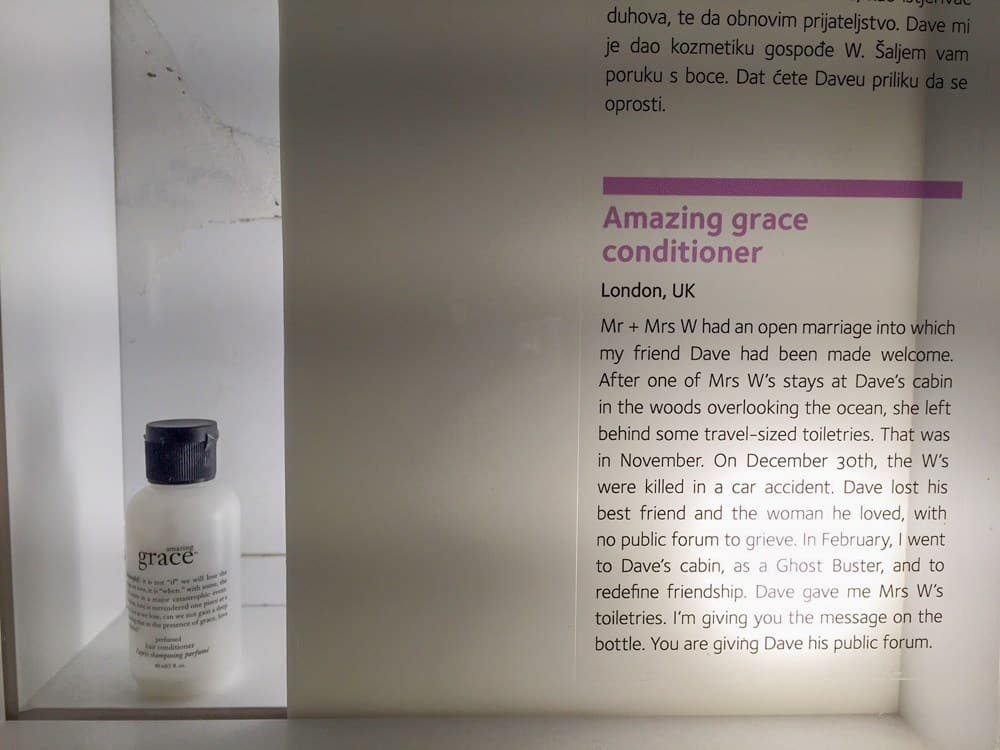 Memorabilia of past relationships of people from all over the world, with heart-wrenching stories behind the personal artefacts are displayed here. It's a cathartic outlet for people to mourn their absent parents and partners.
Address: Ćirilometodska ul. 2, 10000, Zagreb, Croatia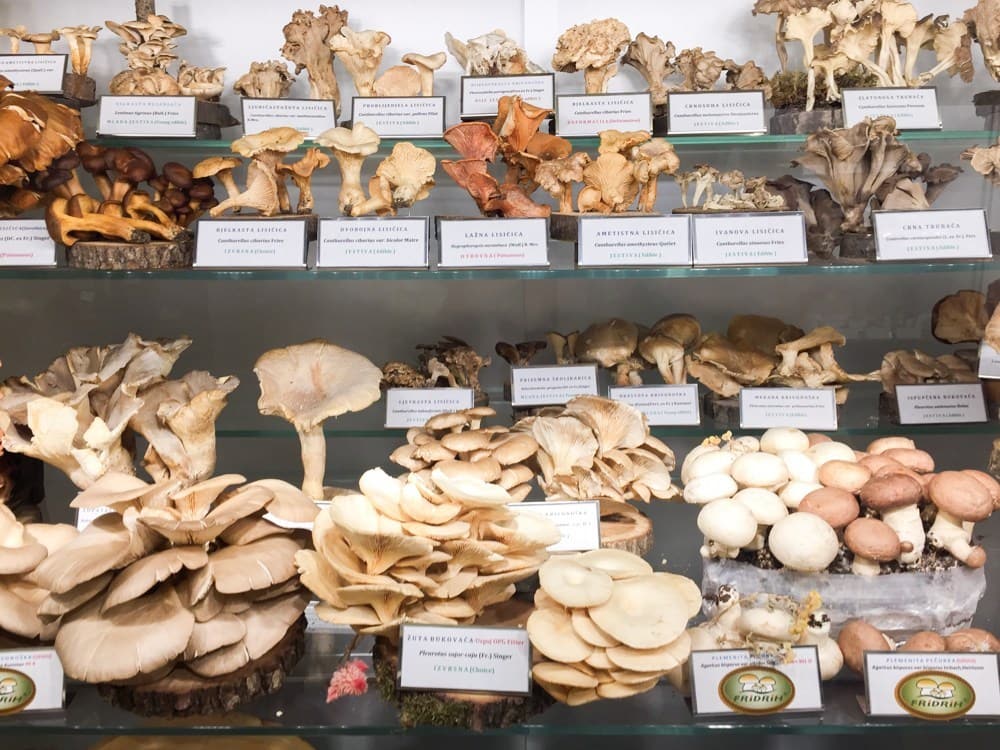 As we spent our days wandering around the city centre, we stumbled upon this mushroom museum. With over 1,200 species on display, this is heaven for mushroom nerds. It's located on the second floor of a building opposite Dolac market. Look out for the sign below.
Address: Splavnica ul. 2, 10000, Zagreb, Croatia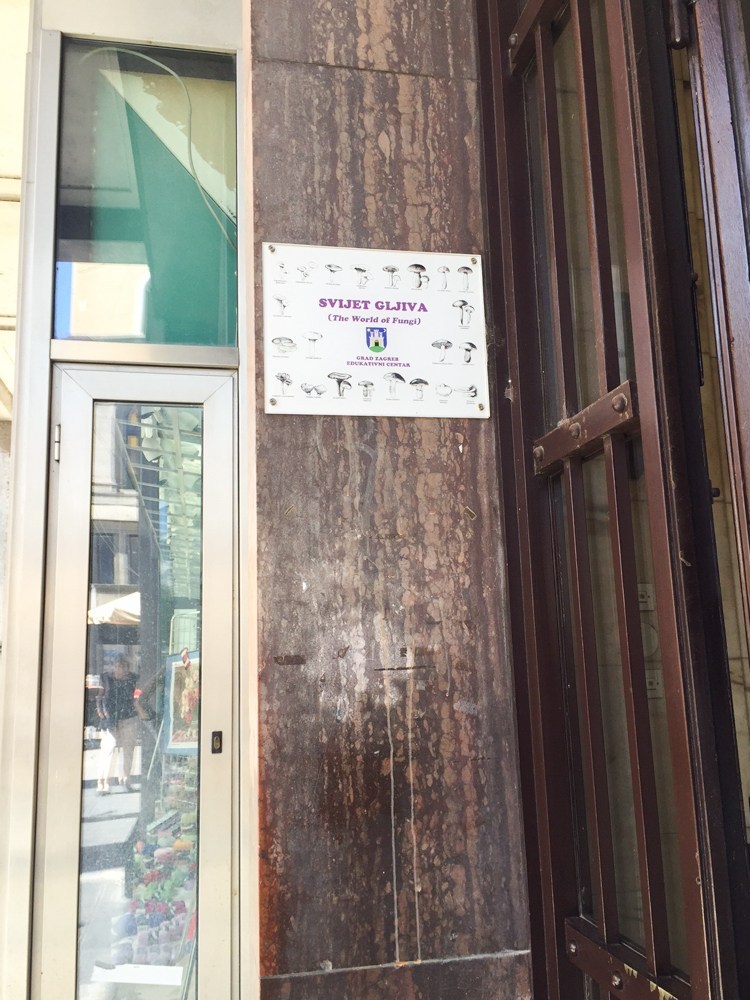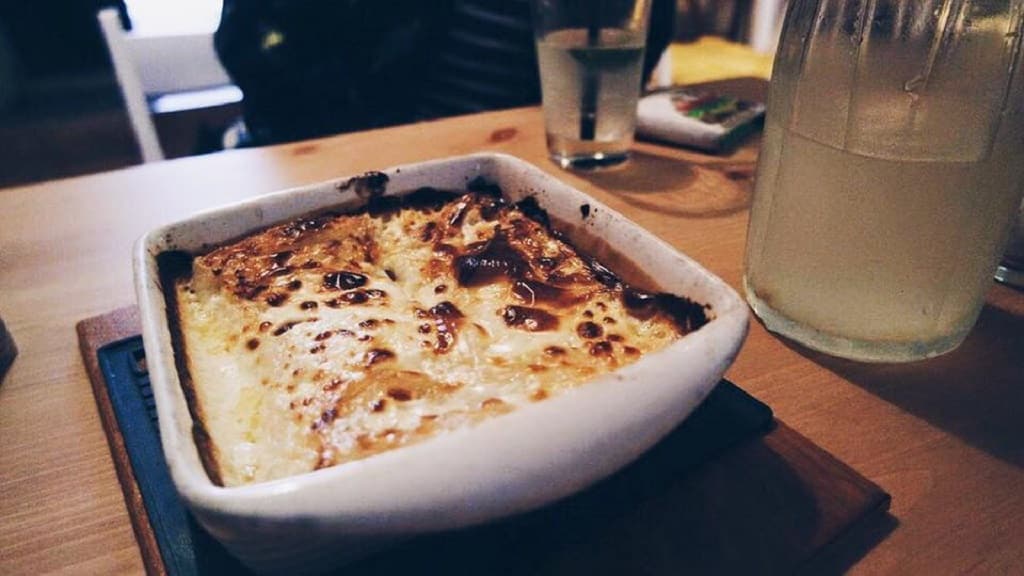 For breakfast, we went to La Štruk, a charming breakfast & brunch restaurant in the city centre, close to Dolac Market. Strukli, a pastry dish made of chewy dough, melted cottage cheese, and creamy cottage cheese, with hints of honey and truffle, is the specialty dish here. Who doesn't love a baked cheesy dish for breakfast?
Address: Skalinska ul. 5, 10000, Zagreb, Croatia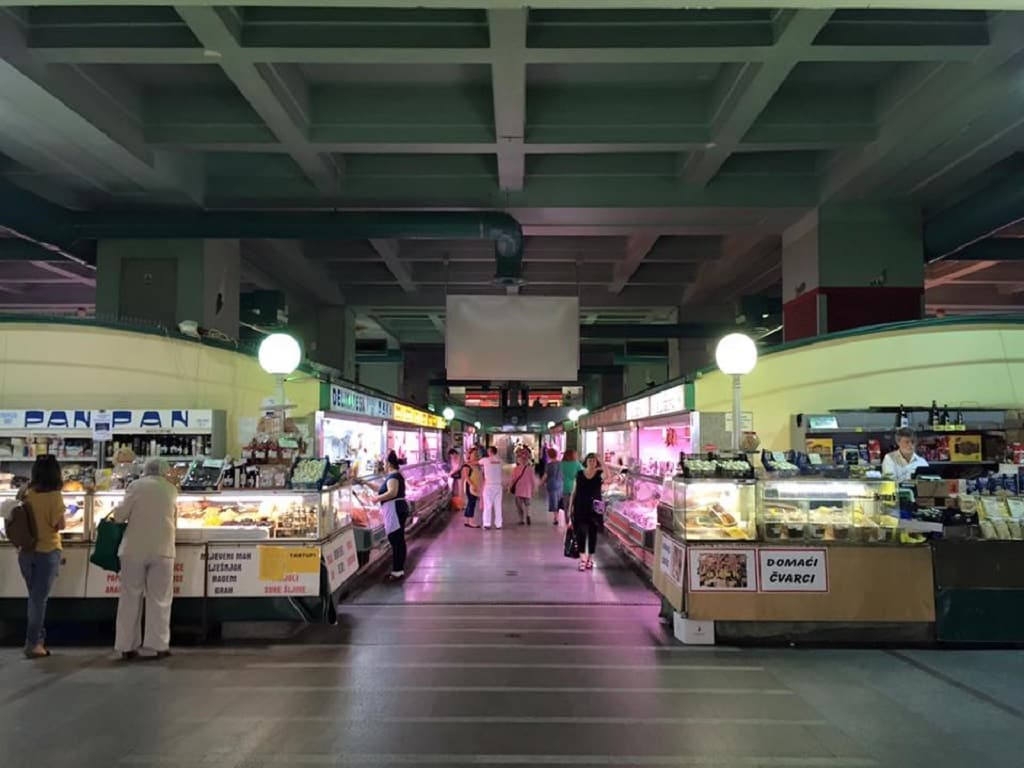 We took a quick look at Dolac Market which comprises of indoor and outdoor areas. Like many European cities, Zagreb has a central market hall/farmers market where people come to buy speciality meats and cheeses as well as farm-fresh produce.
Address: 10000, Zagreb, Croatia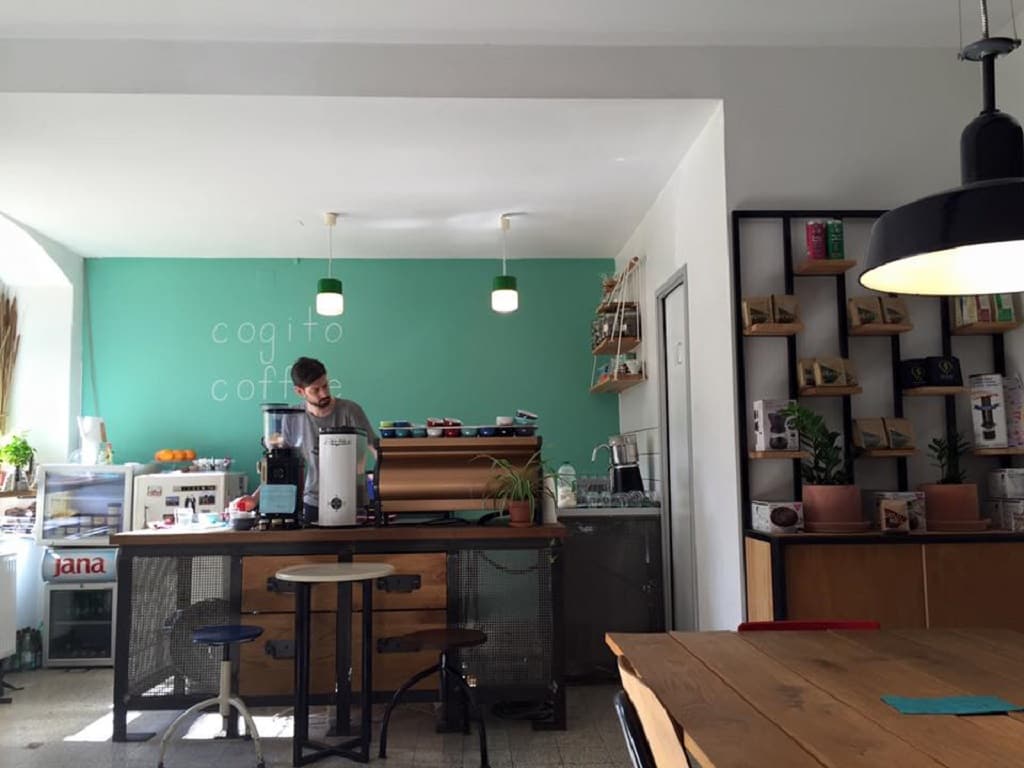 In need of a pick-me-up, we stopped by this hip cafe named Cogito Coffee for a cuppa.
Address: Varšavska ul. 11, 10000, Zagreb, Croatia
Nightcap

What's great about the Balkans is that people go out at night even on weekdays. The streets are always alive. With only two days in Zagreb, there wasn't enough time to check out the underground nightlife scene, so we decided on a relaxing nightcap at Krivi Put. Though not commercialised, this bar is popular among students who go to universities in the area. Of course, that also means that drinks are much cheaper, with beers going at 12 kn (7.44 MYR).
Address: Savska cesta 14, 10000, Zagreb, Croatia
From the coastal towns to the capital city, Croatia comes with a varied landscape and easy access to wonderful experiences in nature. With that said, the day trip to Krka has forever been etched in my mind as one of the most magnificent sights I've ever seen anywhere.
[tabs]
[tab title="Where to Stay" icon="entypo-suitcase"]
[button style='blue' icon="entypo-suitcase" url='https://www.expedia.com.my/Croatian-Islands-Hotels.d6342289.Travel-Guide-Hotels' fullwidth='true'] Find Hotels in Croatia [/button]
[/tab]
[tab title="Let's Go!" icon="entypo-flight"]
[button icon="entypo-flight" url='https://www.expedia.com.my/Destinations-In-Croatia.d43.Flight-Destinations' fullwidth='true'] Flights to Croatia [/button]
[/tab]
[/tabs]