By Expedia Team, on October 26, 2019
The Bloom Beyond the Battle Scars of Krakow
I travelled to Krakow on an 8-hour train ride from Prague just to see this city I've read so much about in history books about World War Two.
Dating back to the 7th century, Krakow is one of the oldest cities in Poland. The city is a major artistic and academic centre in Poland. In 2013, Krakow was declared a UNESCO City of Literature. It is home to Jagiellonian University, the second oldest university in Europe, founded in 1364.
Like its Central European neighbours, the buildings in Krakow are designed in Gothic, Baroque, and Renaissance architectural styles. In fact, Krakow's Old Town is a UNESCO World Heritage Site. The city suffered Nazi invasion at the start of World War Two and still has the battle scars to show for it.
Navigating Krakow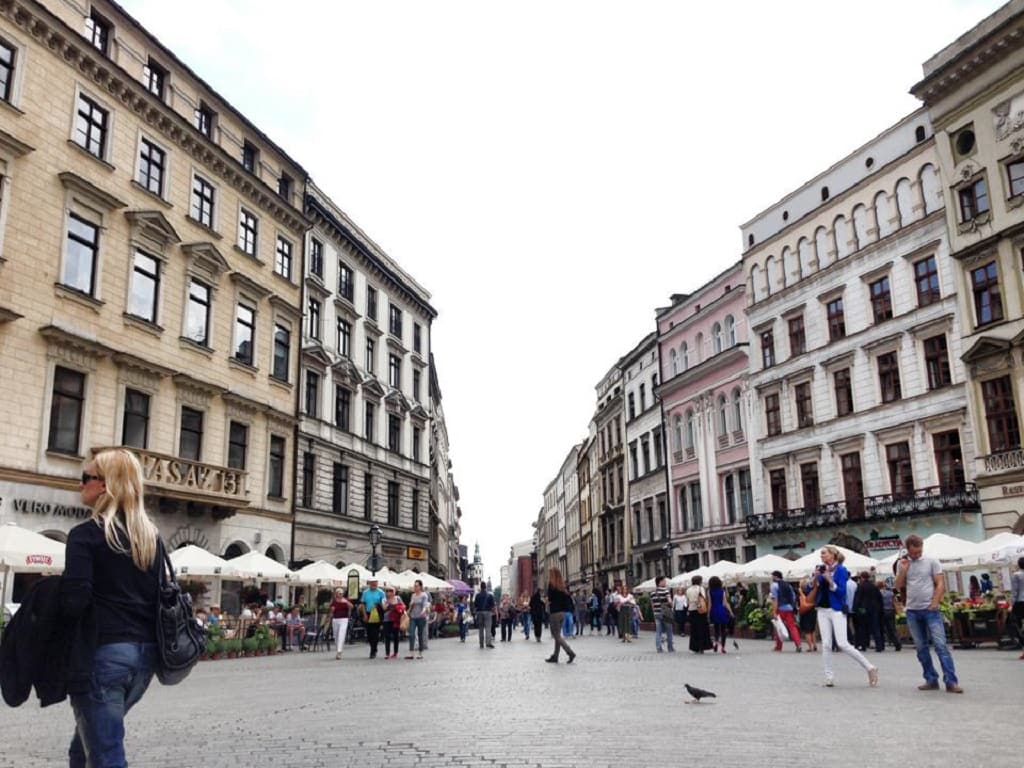 There are a few ways to get to Krakow: via train, coach, and plane. I wouldn't recommend taking the train as it's painfully slow and uncomfortable. The duration of the overnight coach ride is also eight hours long. To save time, a Ryanair direct flight from Prague to Krakow is only 1 hour 10 minutes.
Krakow's John Paul II International Airport is located in Balice, on the outskirts of Krakow city. Shuttle trains from the airport to Krakow Glowny Central Station close to Old Town run every 30 minutes. Purchase a shuttle ticket at the airport terminal or when boarding the train. A one-way ticket costs 9 zlotys. It's a 20-minute walk from Krakow Glowny Central Station to Old Town.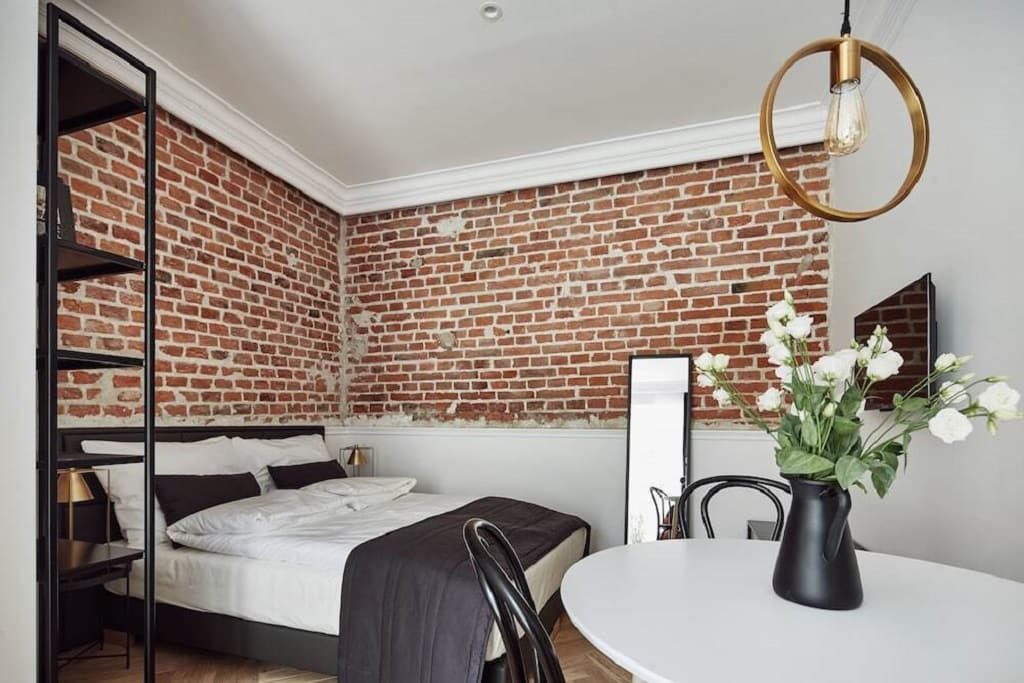 Krakow is a small city and all attractions are within walking distance. Most hotels are situated in the city centre. The chic Scandinavian style 1891 Aparthotel features apartments fitted with a kitchenette, sitting area, TV, and free WiFi. Tour and ticket assistance are both provided.
Sightseeing in Krakow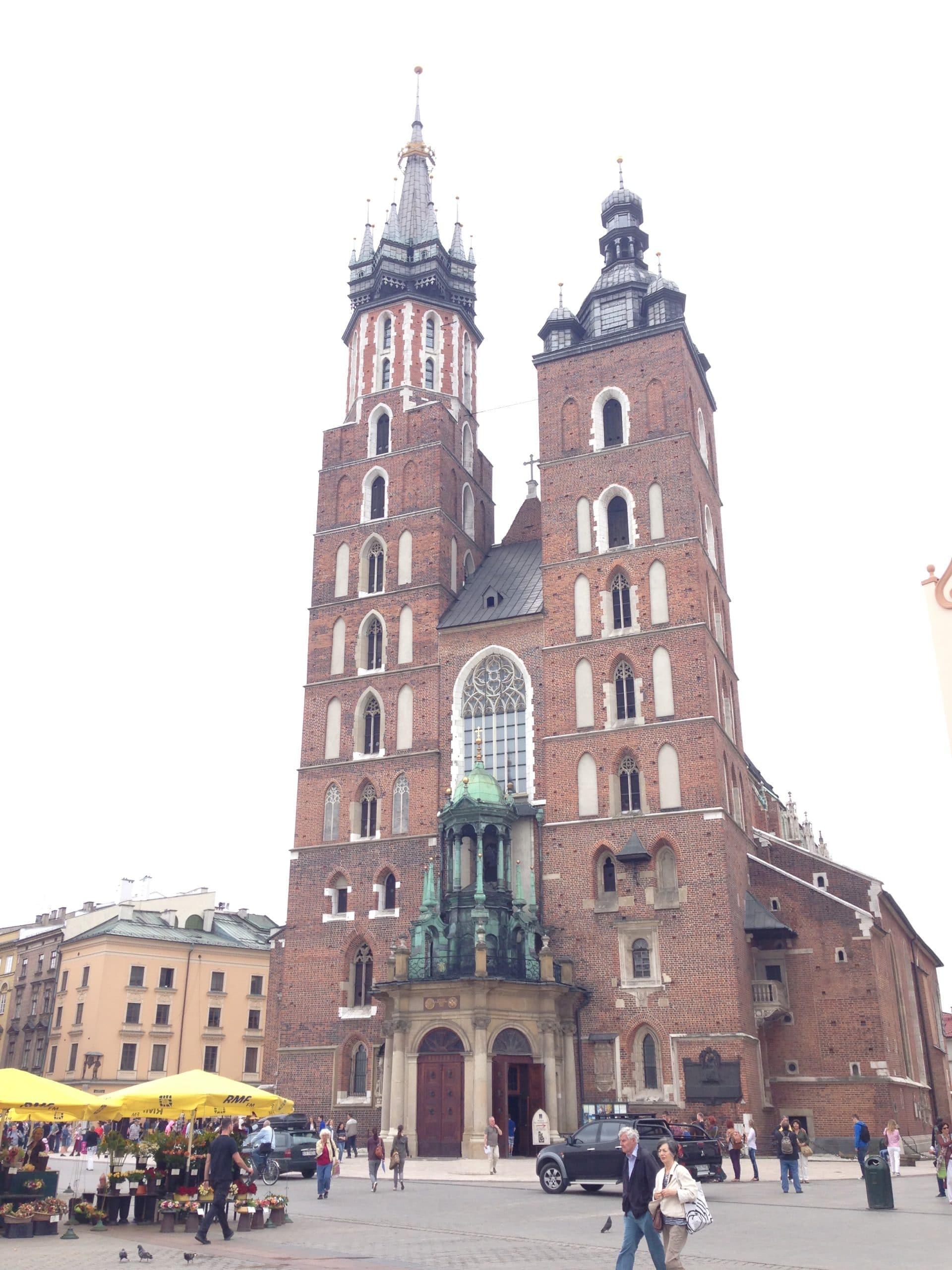 Shortly after my arrival, I decided to go on a free walking tour that started at 9:00 am. There are a few companies offering free guided tours so ask your hotel's receptionist or Google and take your pick.
The designated meeting point of the tour I joined was outside St. Mary's Basilica, a brick Gothic church on the Main Square. Built during the 14th century, the church serves as a masterpiece of Polish Gothic architecture. It's open from 11:30 am to 6:00 pm every weekday and 2:00 pm to 6:00 pm on weekends and public holidays.
Address: plac Mariacki 5, 31-042 Kraków, Poland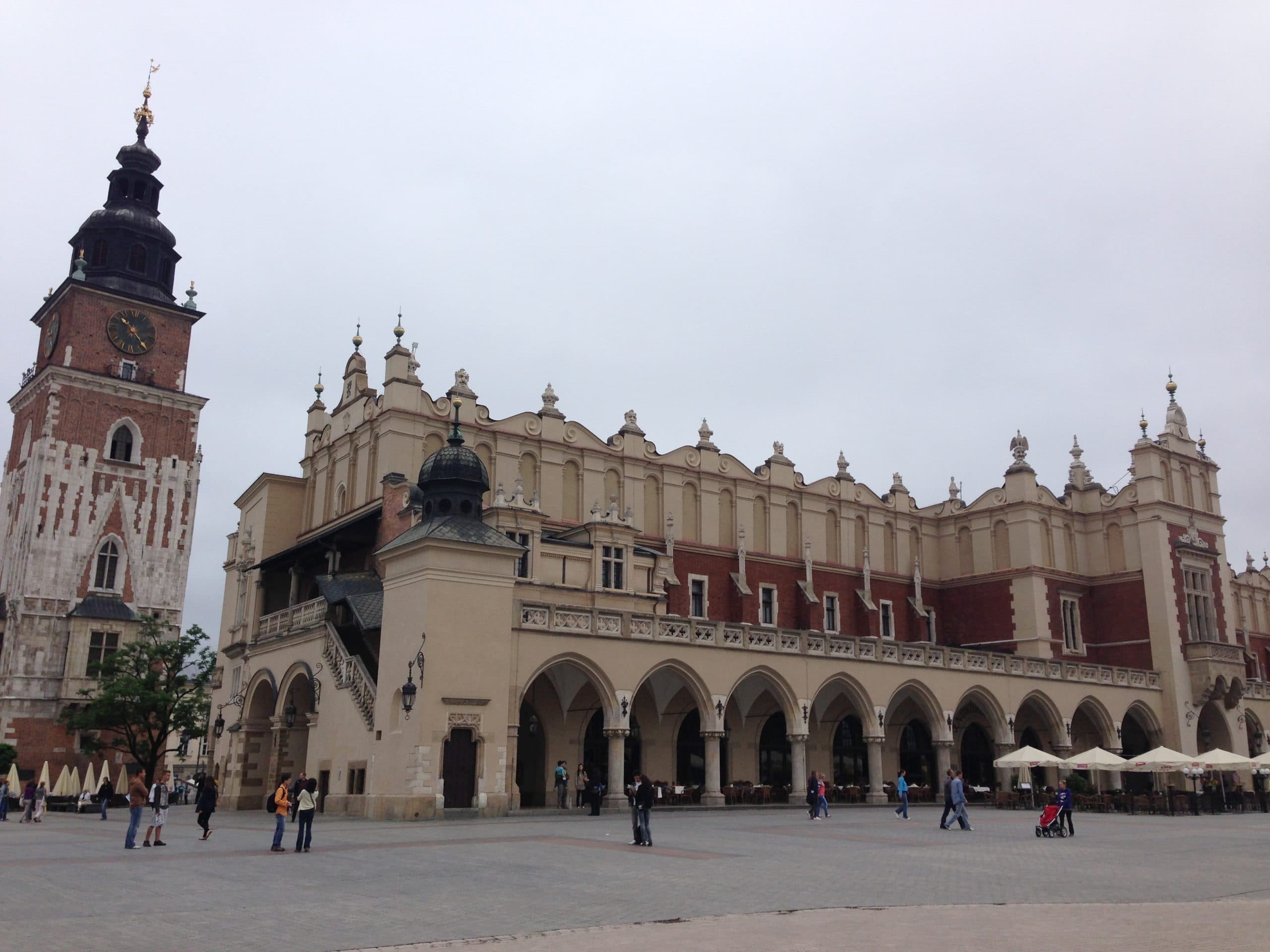 The Renaissance Cloth Hall is one of the most iconic features in the main square of Krakow Old Town. It was a major centre of international trade in the 15th century, with imports of spices, silk, leather, and wax from the east, and exports of textiles, lead, and salt from Wieliczka Salt Mine. The Cloth Hall now houses the Sukiennice Museum, the Gallery of 19th Century Polish Art and stalls selling various art pieces and jewellery.
Address: Rynek Główny 1/3, 31-042 Kraków, Poland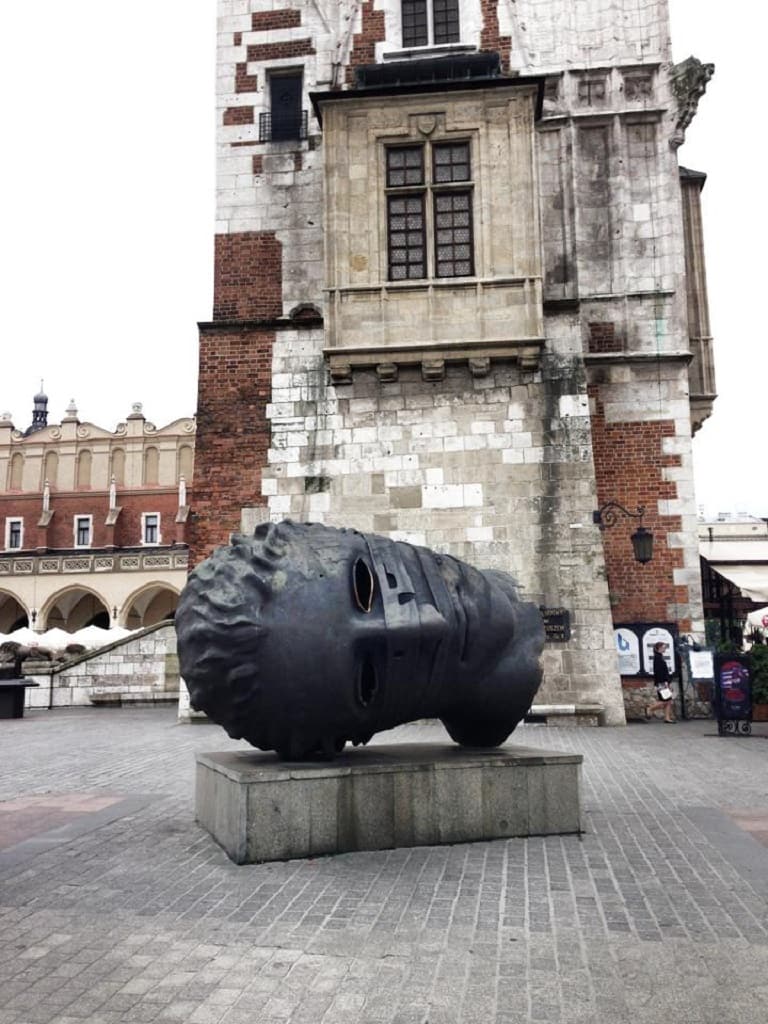 In the western corner of the main square near the Town Hall Tower lies a big bronze head bound with bronze tape. This sculpture is named Eros Bendato, created in 1999 by Polish artist Igor Mitoraj. The head was originally part of an exhibition in the main square in 2003 and was a gift from Mitoraj to the city. It has now become a major tourist attraction and a popular meeting point.
Address: 31-010, Rynek Główny 29-30, 33-332 Kraków, Poland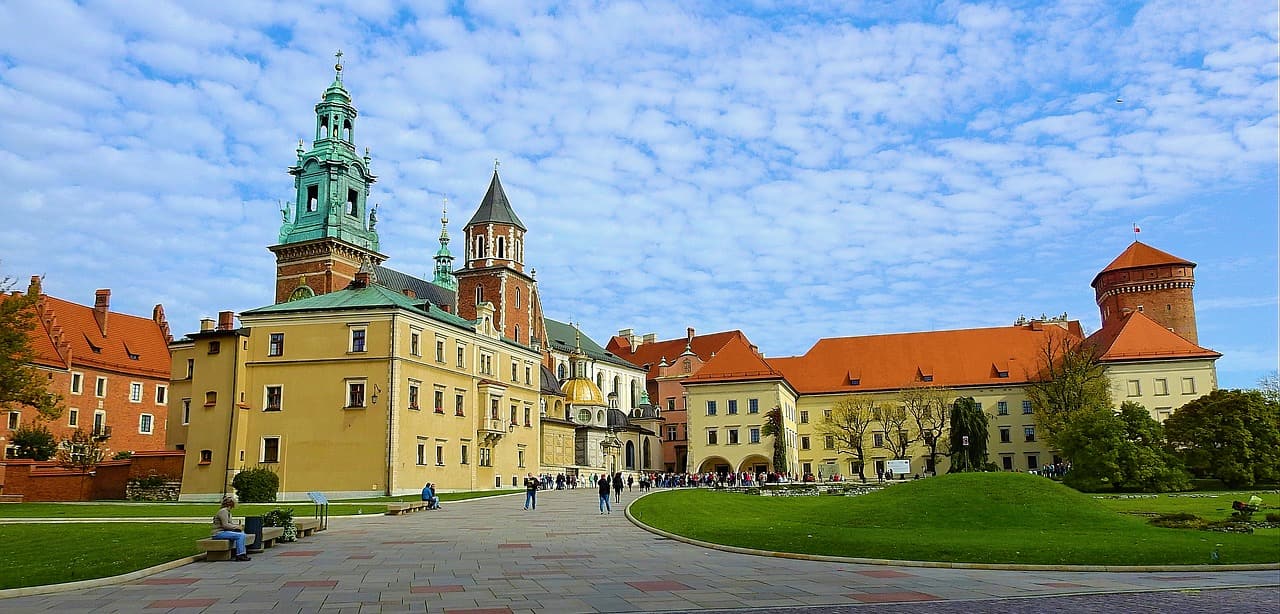 The Wawel Cathedral is situated on Wawel Hill where the Wawel Castle is. The 900-year-old cathedral has served as a coronation site for Polish monarchs.
Previously the residence of the kings of Poland for centuries, the Wawel Castle is now an art museum. The large castle complex consists of architectural styles from the medieval, renaissance and baroque periods, along with an Italian style courtyard. The museum contains Italian Renaissance paintings, sculpture, textiles, arms, and armour as well as a collection of Ottoman tents.
Address: Wawel 5, 31-001 Kraków, Poland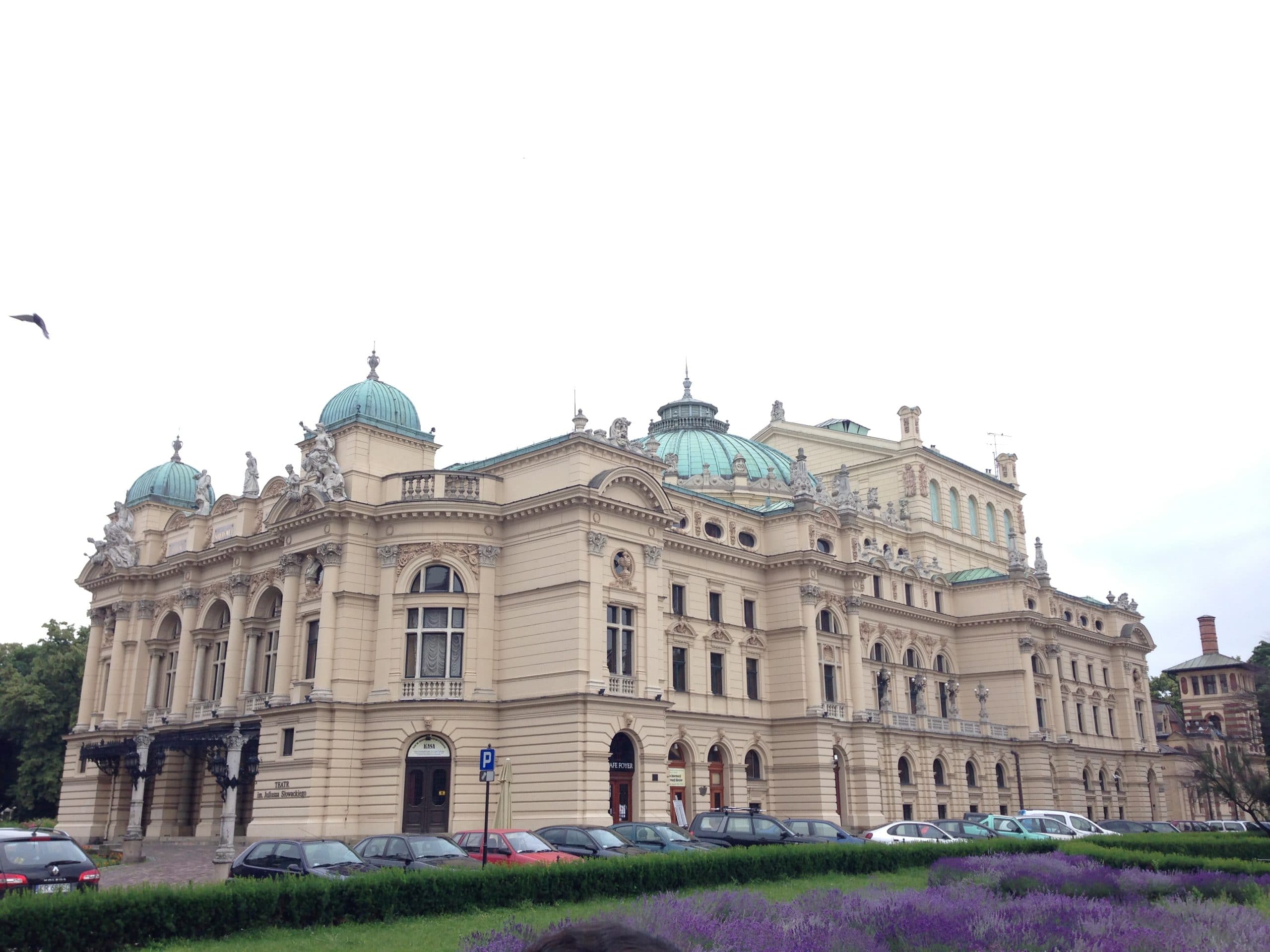 Built in 1892, the Baroque style Juliusz Słowacki Theatre was named after Polish poet and playwright Juliusz Slowacki. The theatre houses four stages on which Polish plays and operas are performed.
Address: plac Świętego Ducha 1, 31-023 Kraków, Poland
Historical Krakow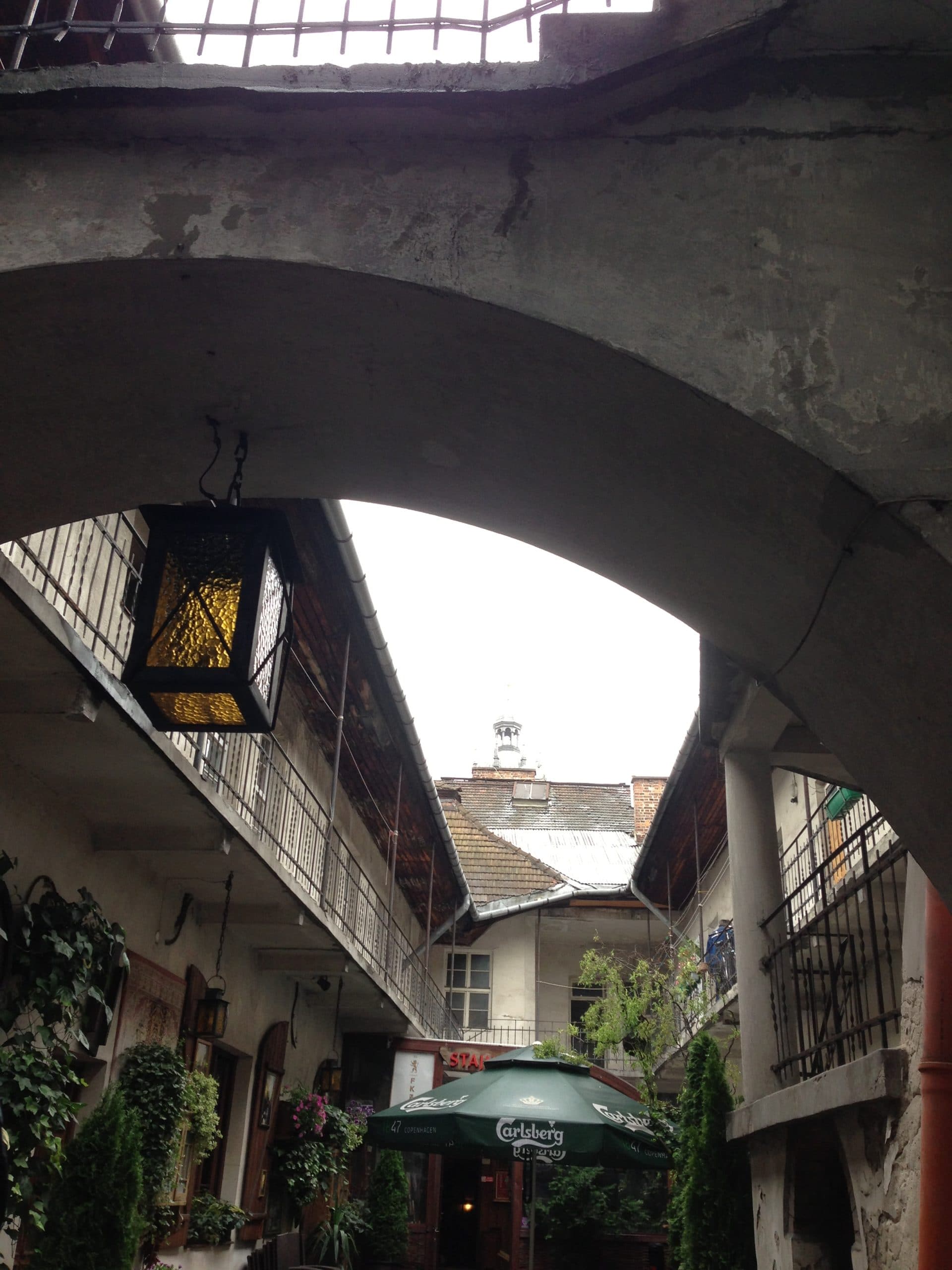 The walking tour took us to hip and trendy Kazimierz in Krakow's Jewish Quarter. A number of indie galleries, boutiques, art galleries, vintage clothing stores, and bars have sprung up in the area. This is the courtyard where scenes of Steven Spielberg's Schindler's List were filmed.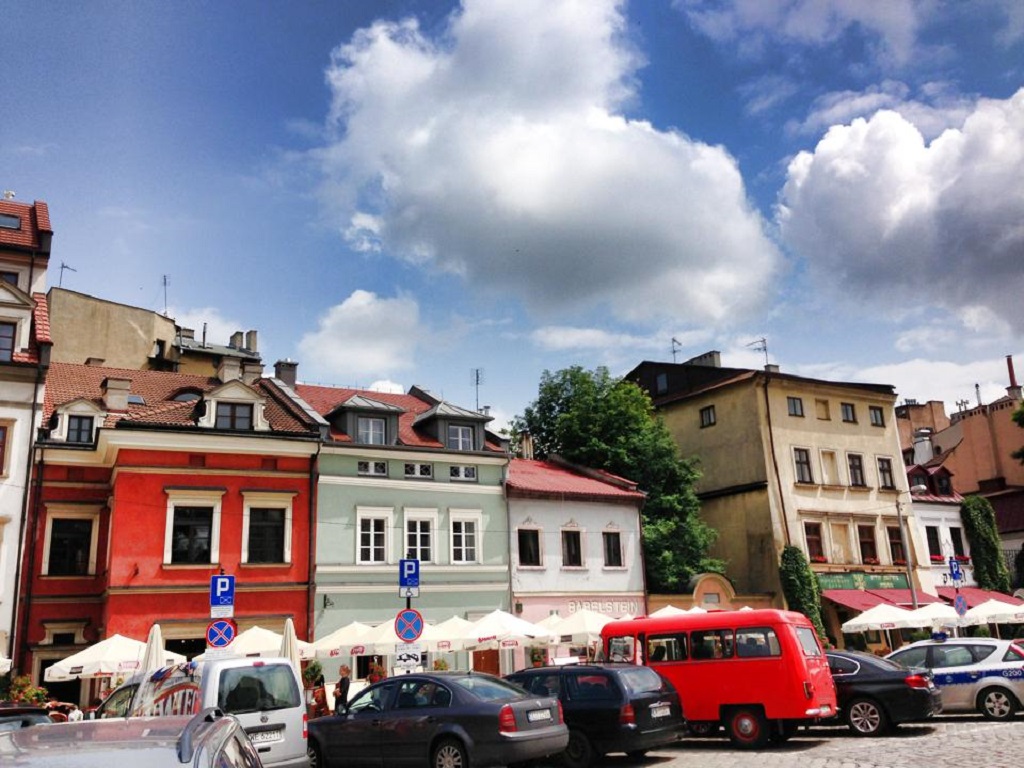 The buildings in Kazimierz are brightly coloured. The streets are lined with restaurants serving Jewish food. During World War Two, the Jews were driven out of the district by the Nazis. However, Kazimierz is experiencing a growth in its Jewish population with Jews moving there from Israel and America. It is also where the Jewish Culture Festival takes place each June.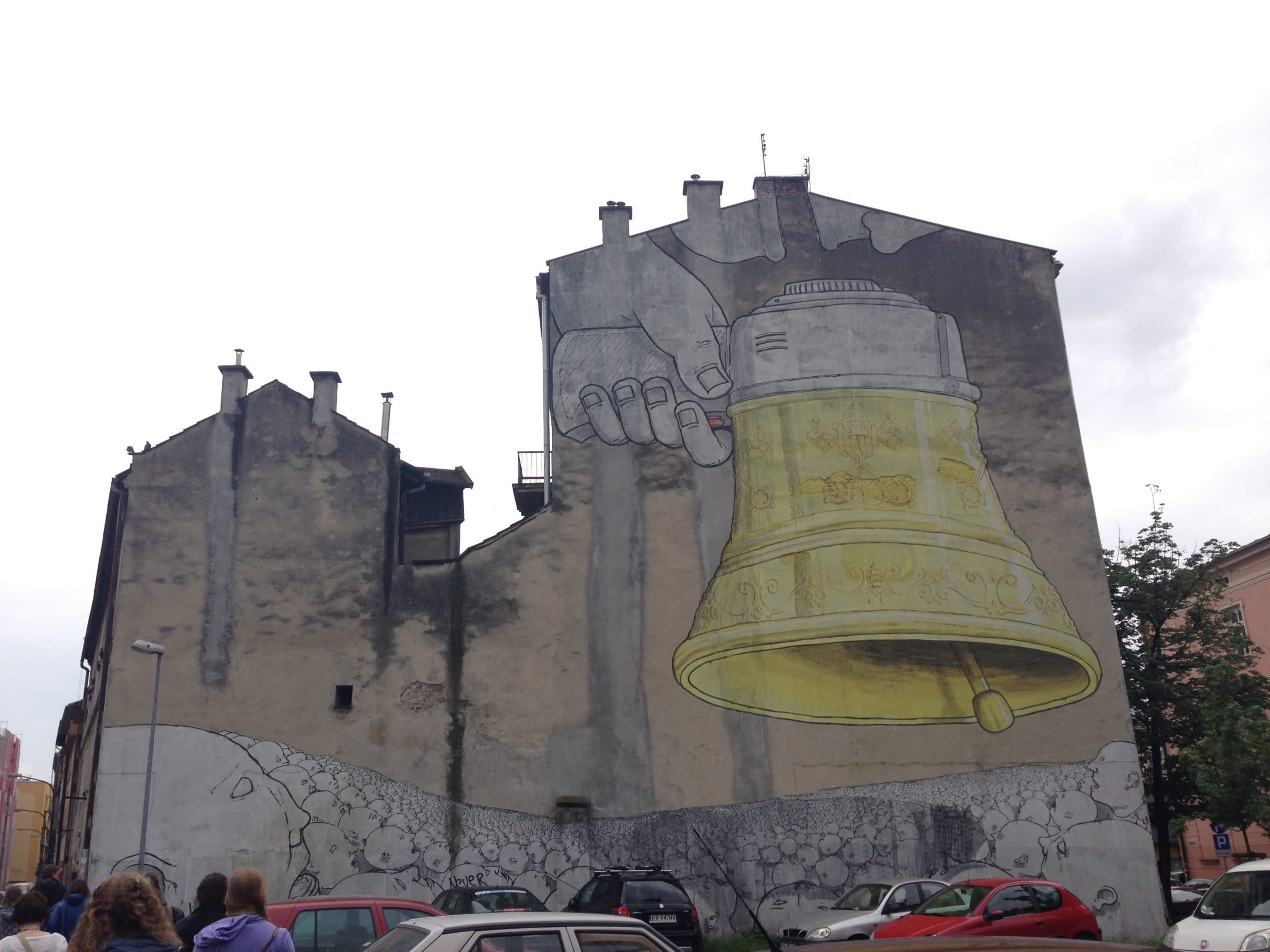 The walls of the buildings in the Jewish Ghetto are decorated with murals by street artists.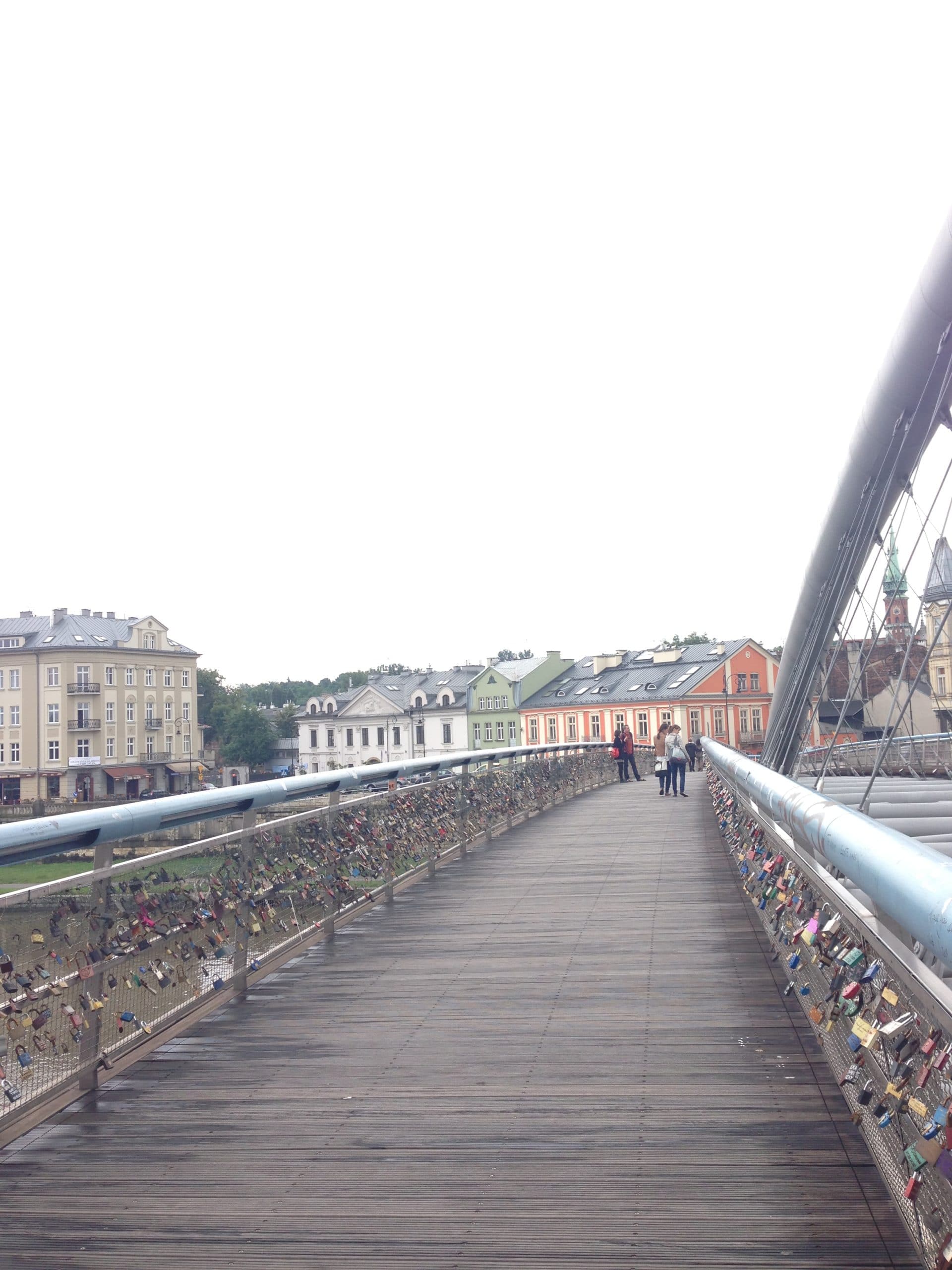 Connecting Kazimierz and Podgórze, the Jewish District and the former Jewish Ghetto, the Lover's Bridge is adorned with padlocks carved with declarations of love.
Address: Podgórska 15 Kraków, Poland
Day trip to Auschwitz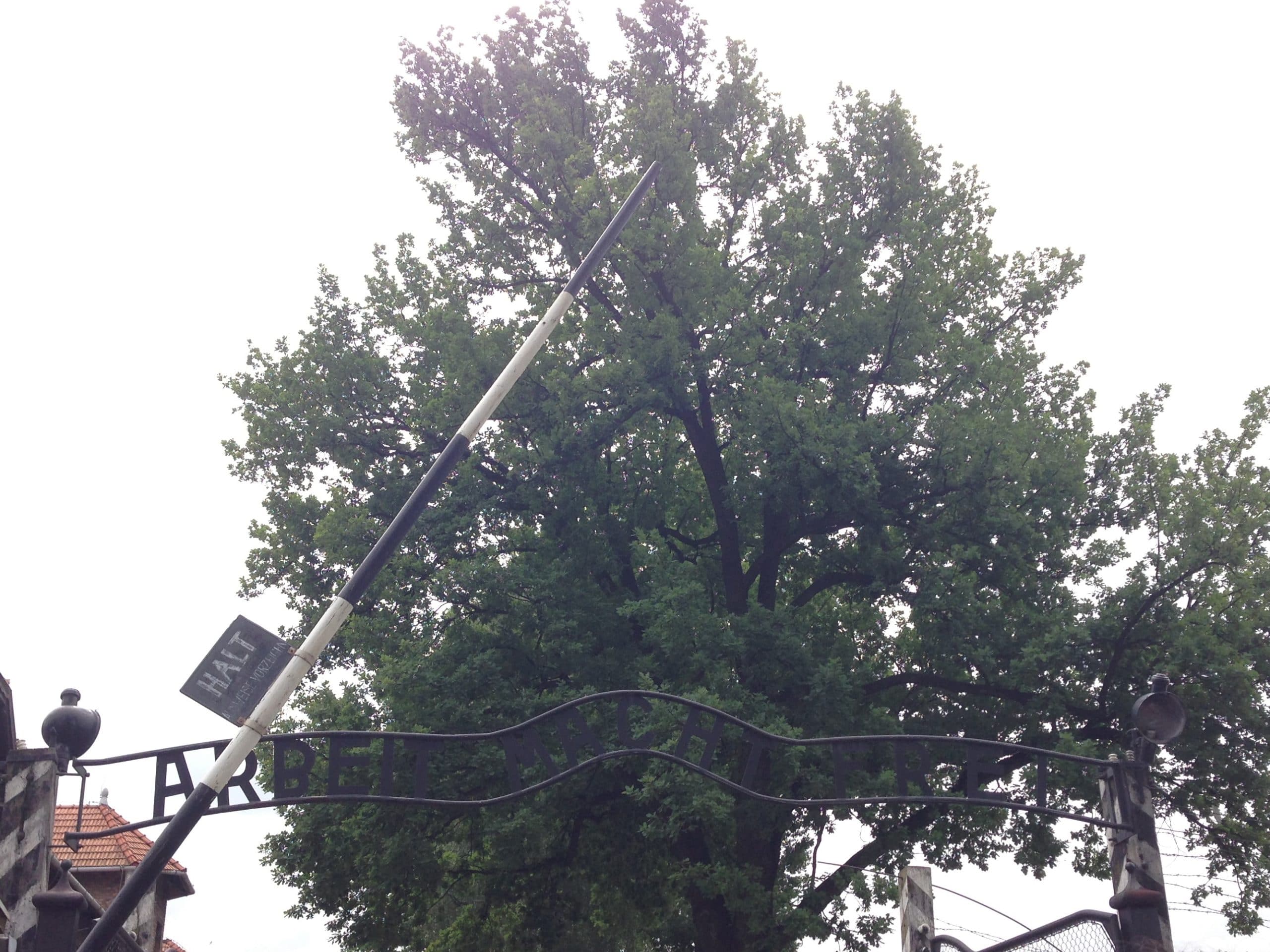 I booked a guided tour of Auschwitz-Birkenau, a significant historical site with a painful past. Having been taught about Nazi atrocities during history lessons in school, I had to see it and learn more about it. Book early as tours tend to sell out.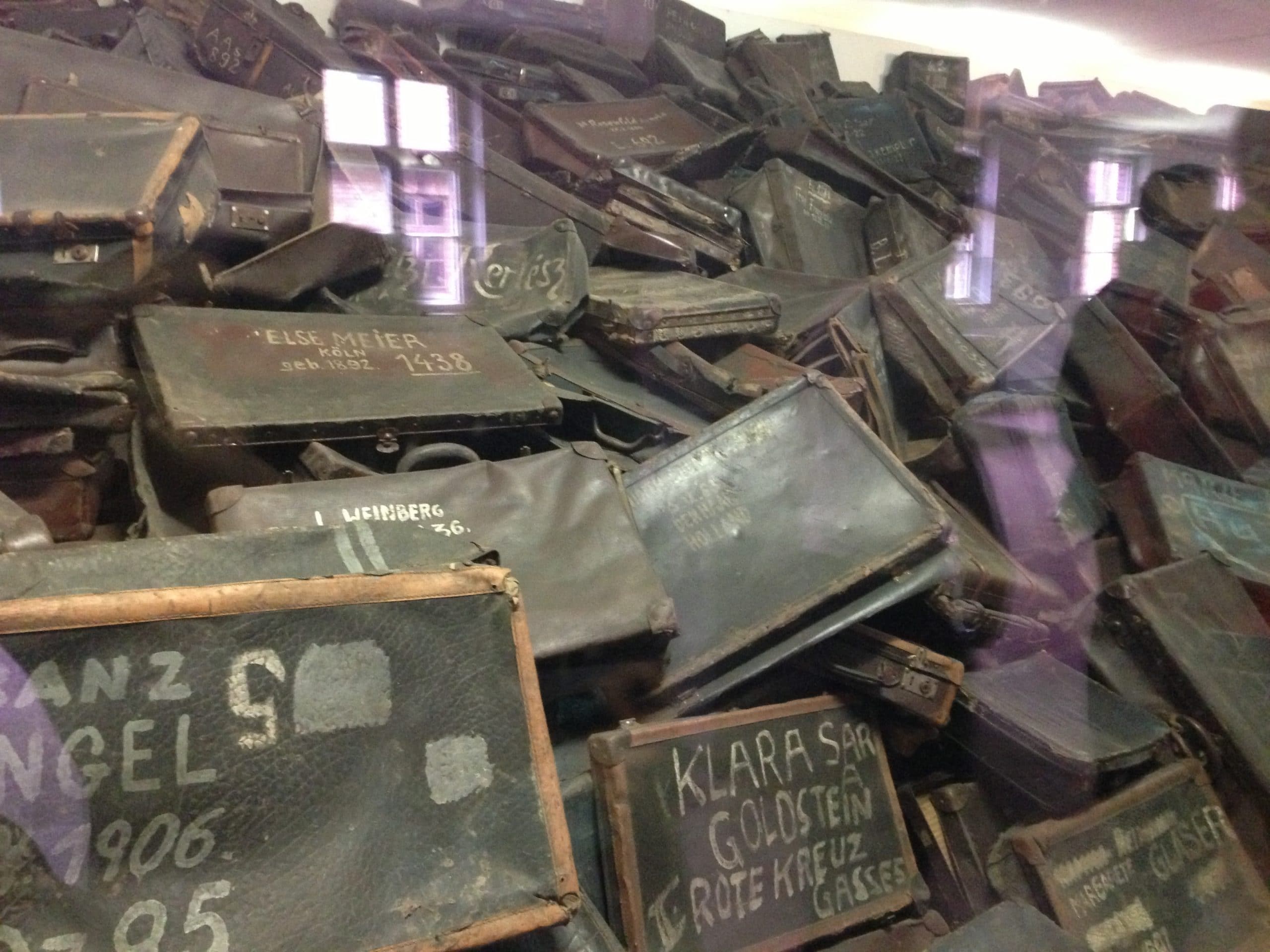 With an English speaking tour guide, we were given a tour of the complex, including the gas chambers and prison blocks. The guide told us the story behind every nook and cranny she took us to and helped us understand the history of the site. The are suitcases of Nazi victims displayed behind a glass window.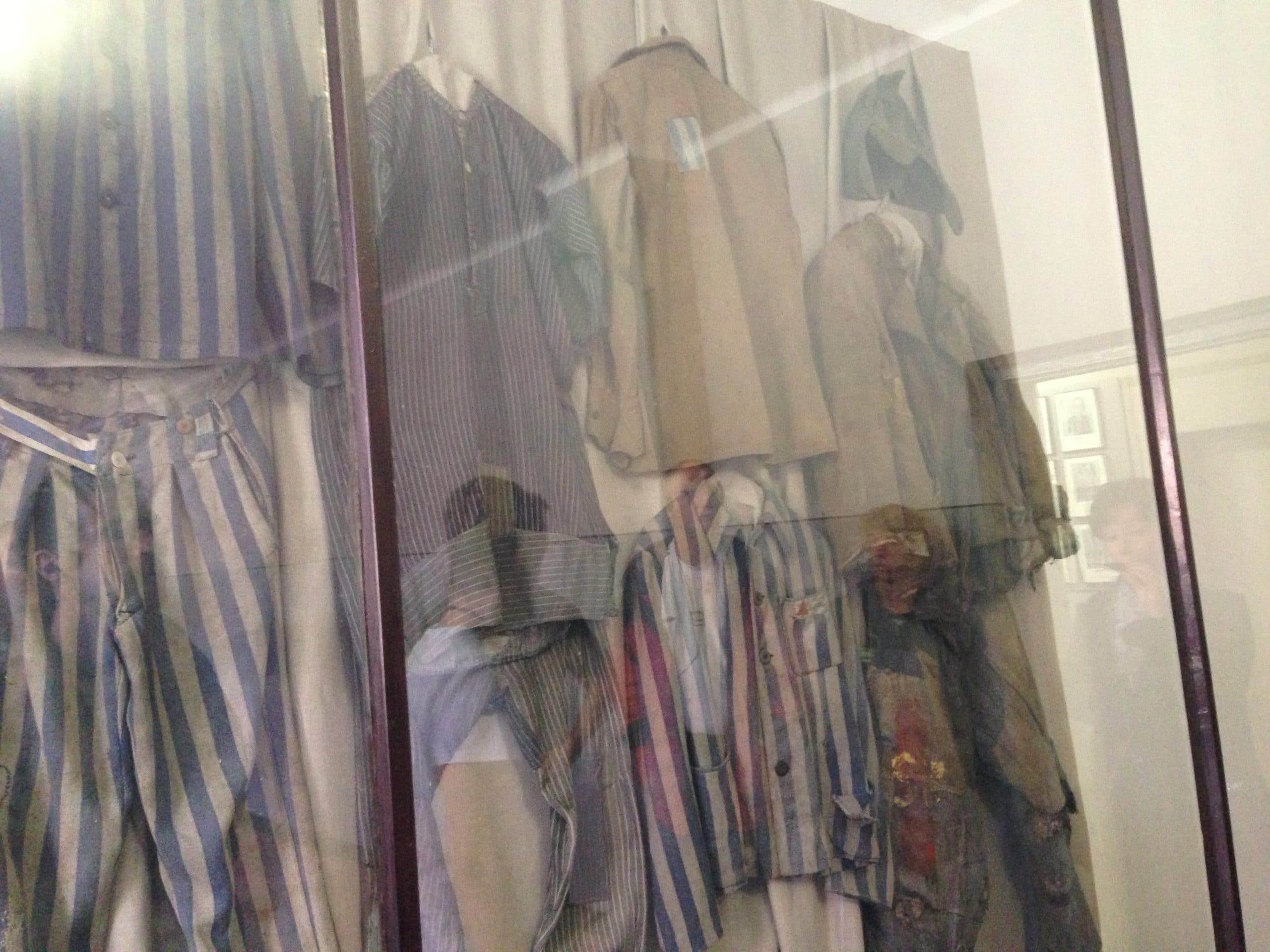 The uniforms of the prisoners in the concentration camp were also on display.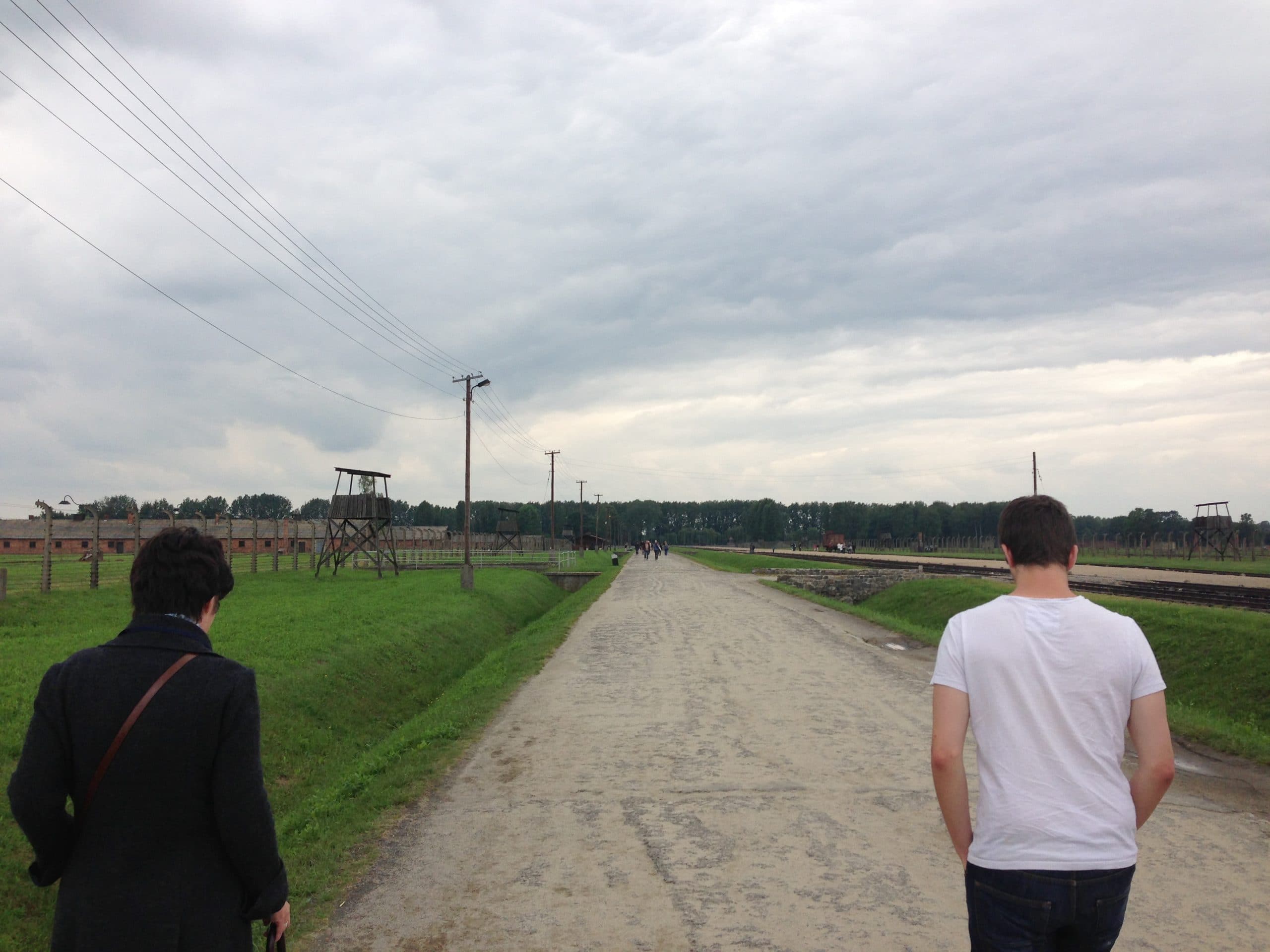 The sombre atmosphere in the air was so thick I could almost feel the lingering pain of the Holocaust victims who have long passed.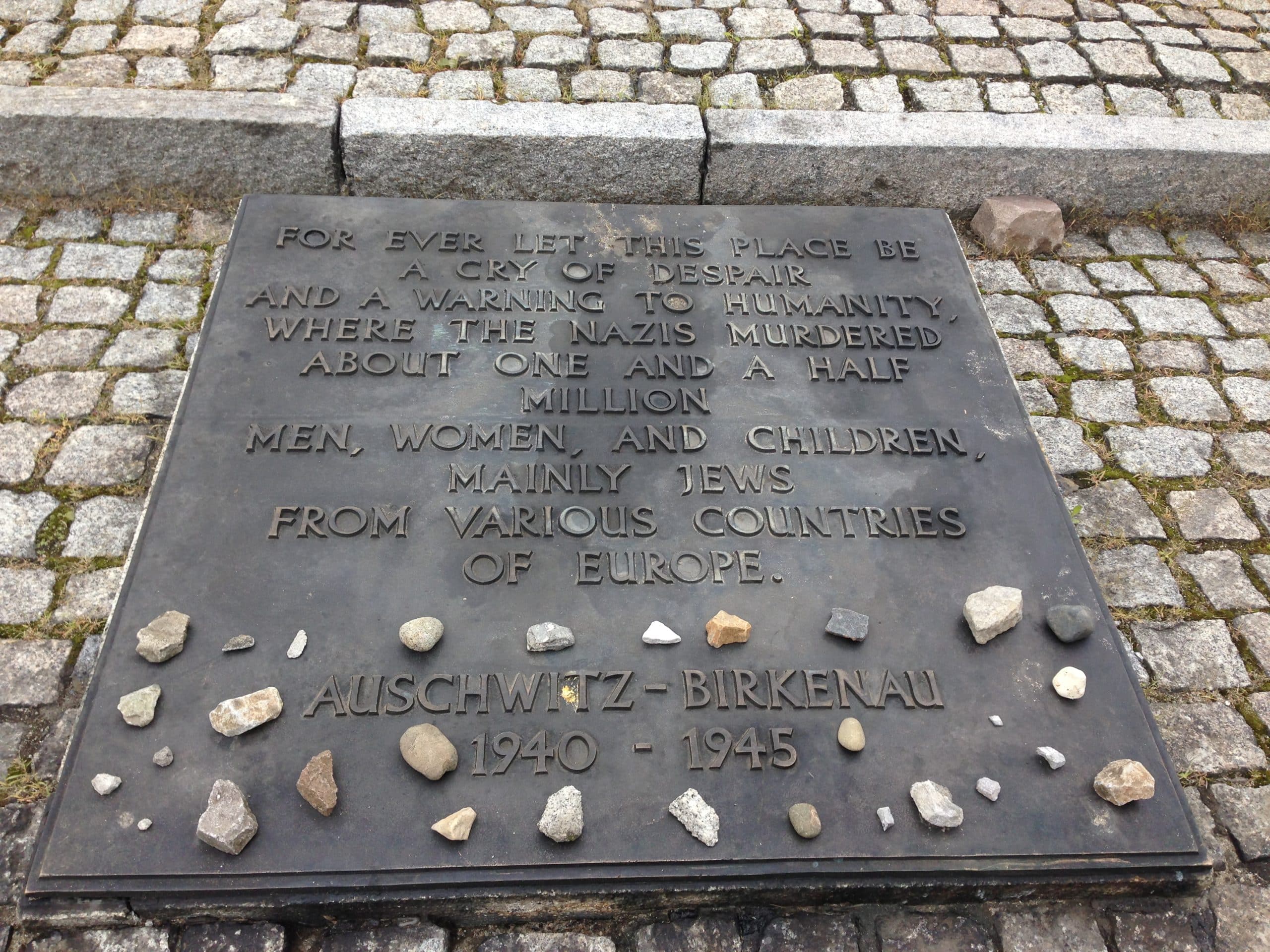 It was a sombre, eye-opening day and I was glad that I went on this tour to learn more about its history and to remember the past and the lives lost.
Food in Krakow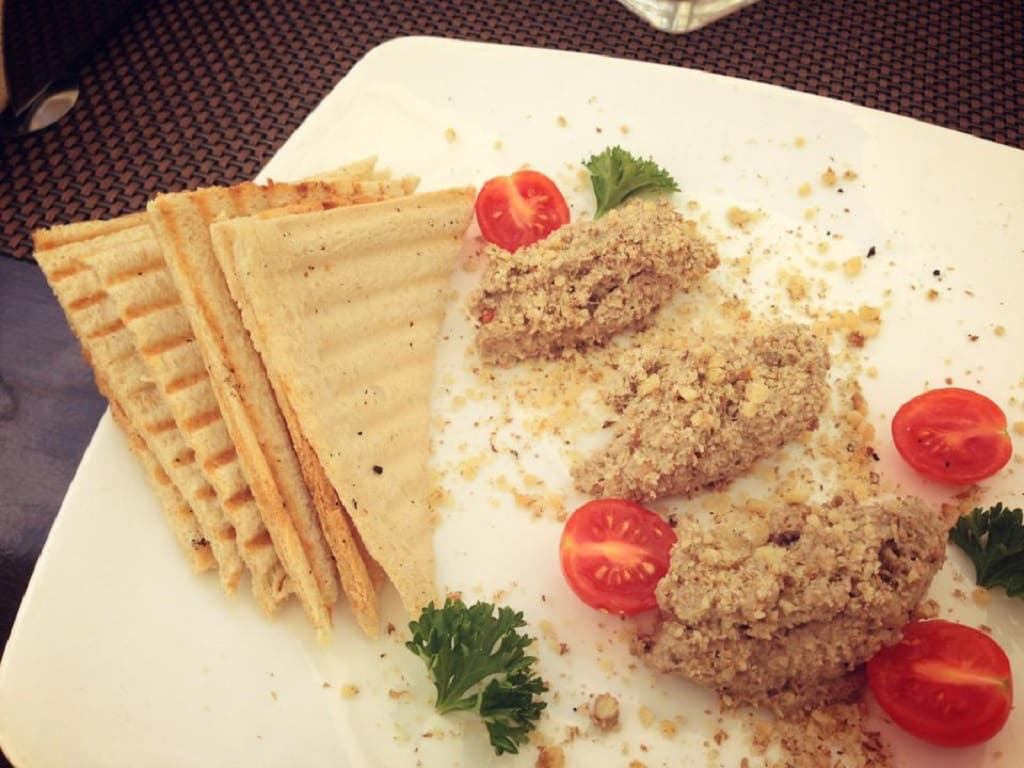 I had always wanted to try Jewish food so I took the first chance I could. This is a dish of goose liver pate served with flatbread. It was more of an appetiser and honestly quite bland but I'm sure there are other Jewish restaurants in Kazimierz that serve tasty Jewish dishes as well.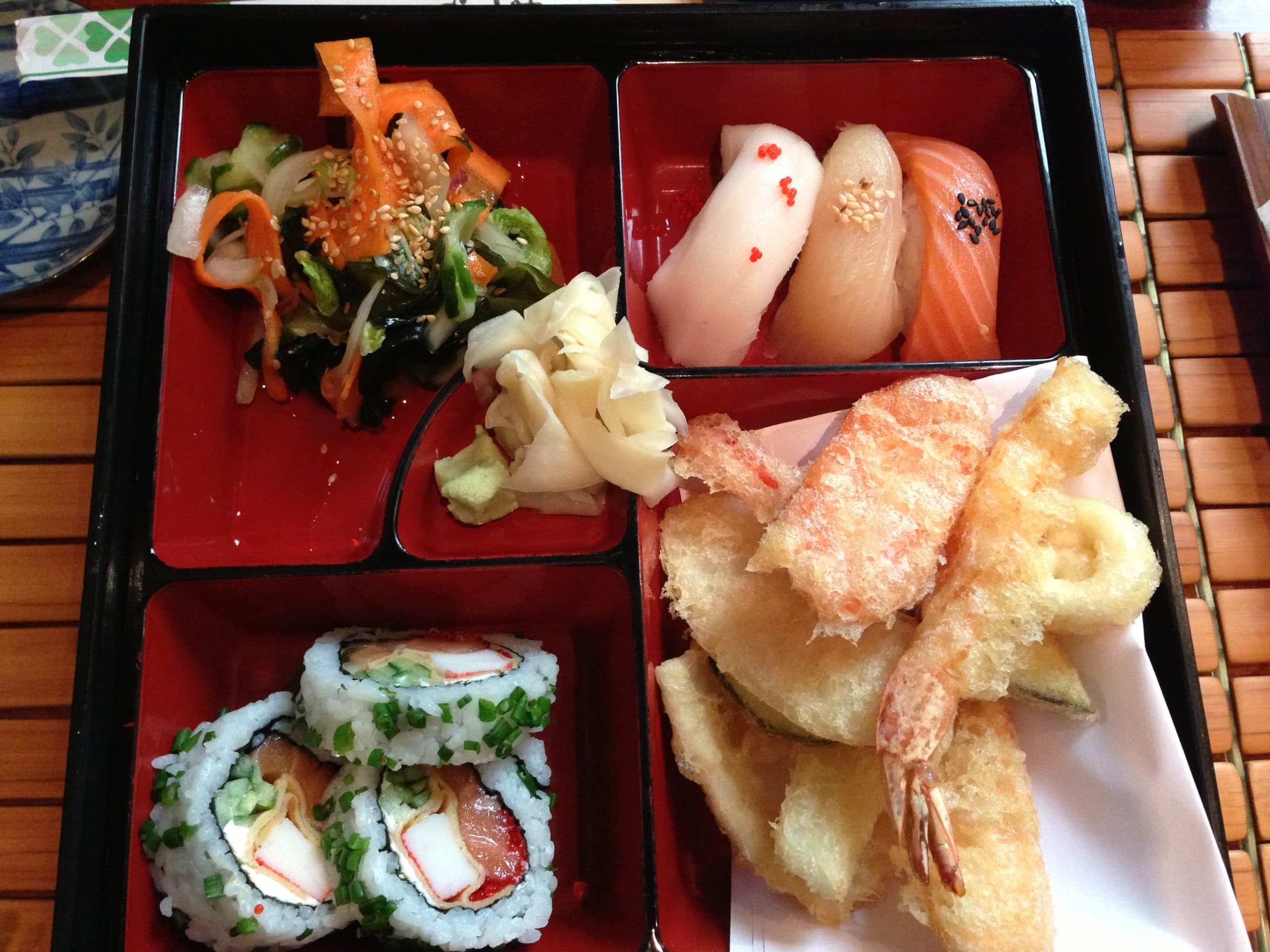 Having been travelling around Europe for two months, I was having an intense craving for Asian food. A quick Google search led me to Edo Sushi, a traditional Japanese restaurant helmed by a Polish chef. The sushi and tempura were as authentic as it gets in Europe. The sushi was fresh and well-made and the tempura deliciously crispy. I paid 27zt for this meal, which is not expensive at all when it comes to Japanese food in Europe.
Address: Bożego Ciała 3, 31-055 Kraków, Poland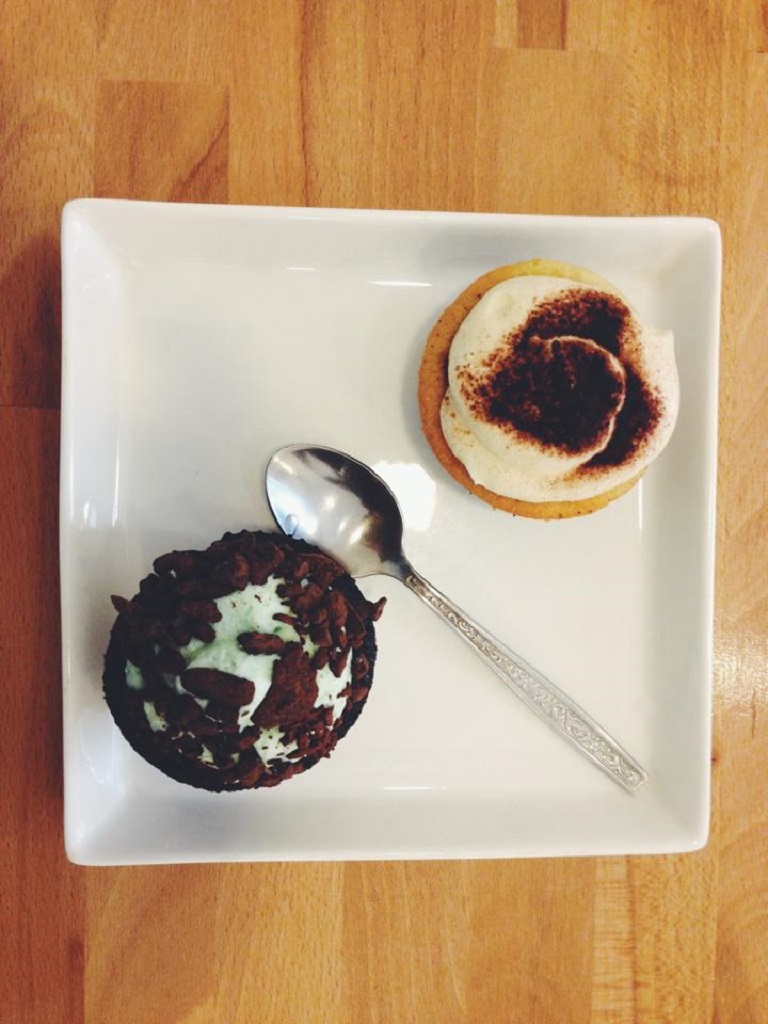 After my Japanese meal, I went for dessert at Cupcake Corner Bakery, a charming, hip little American-style bakery serving cupcakes, muffins, brownies, and coffee. The grasshopper cupcake and vanilla latte cupcake I had were freshly made, moist, fluffy, and not too sweet which was why I was able to devour two of them with ease.
Address: Bracka 4, 31-005 Kraków, Poland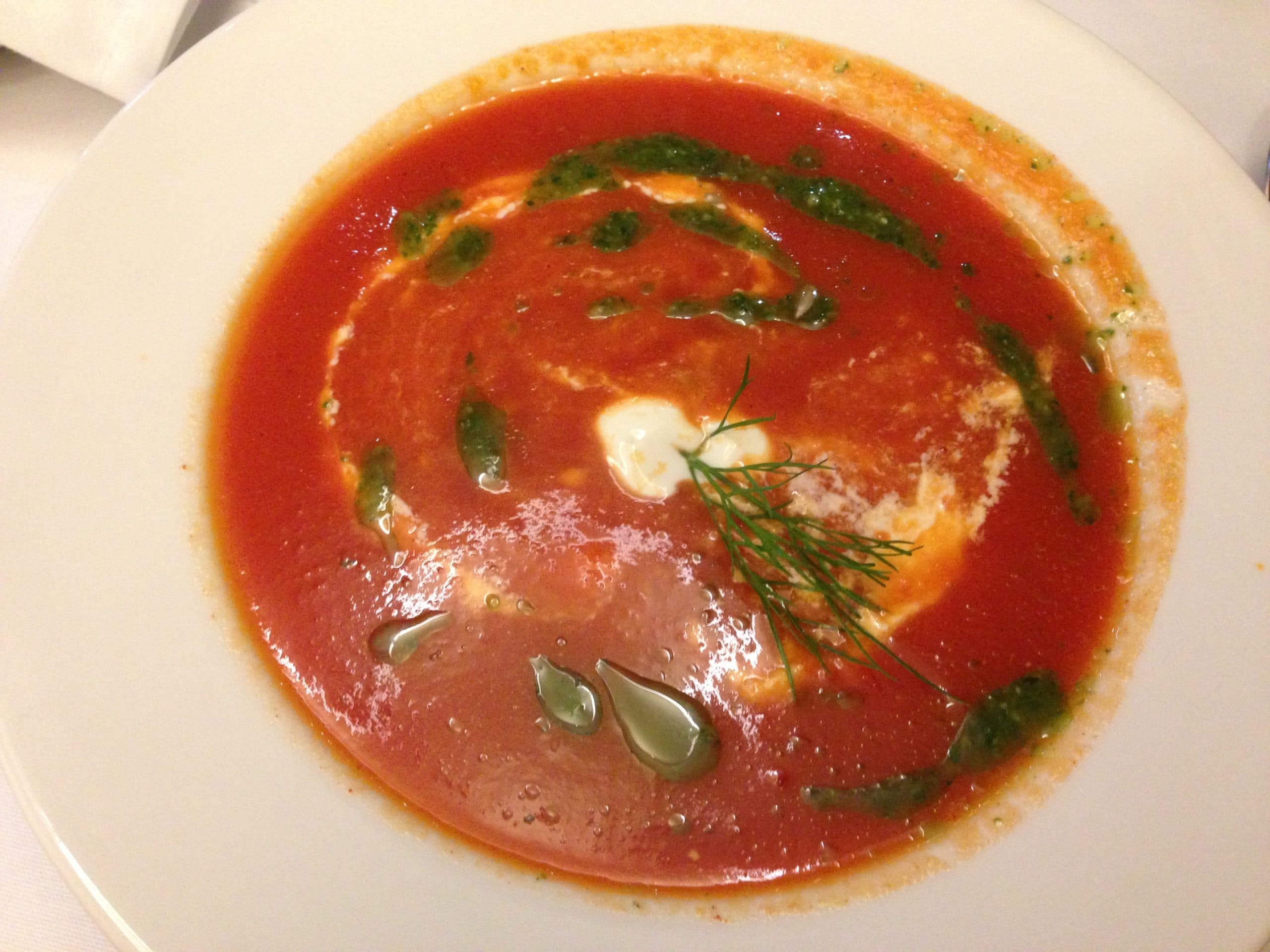 I wanted a taste of traditional Polish cuisine so I treated myself to a fancy fine dining lunch at Trezo which serves a mix of Italian and Polish cuisine. My 3-course set meal came with a starter of tomato soup with sour cream and basil oil.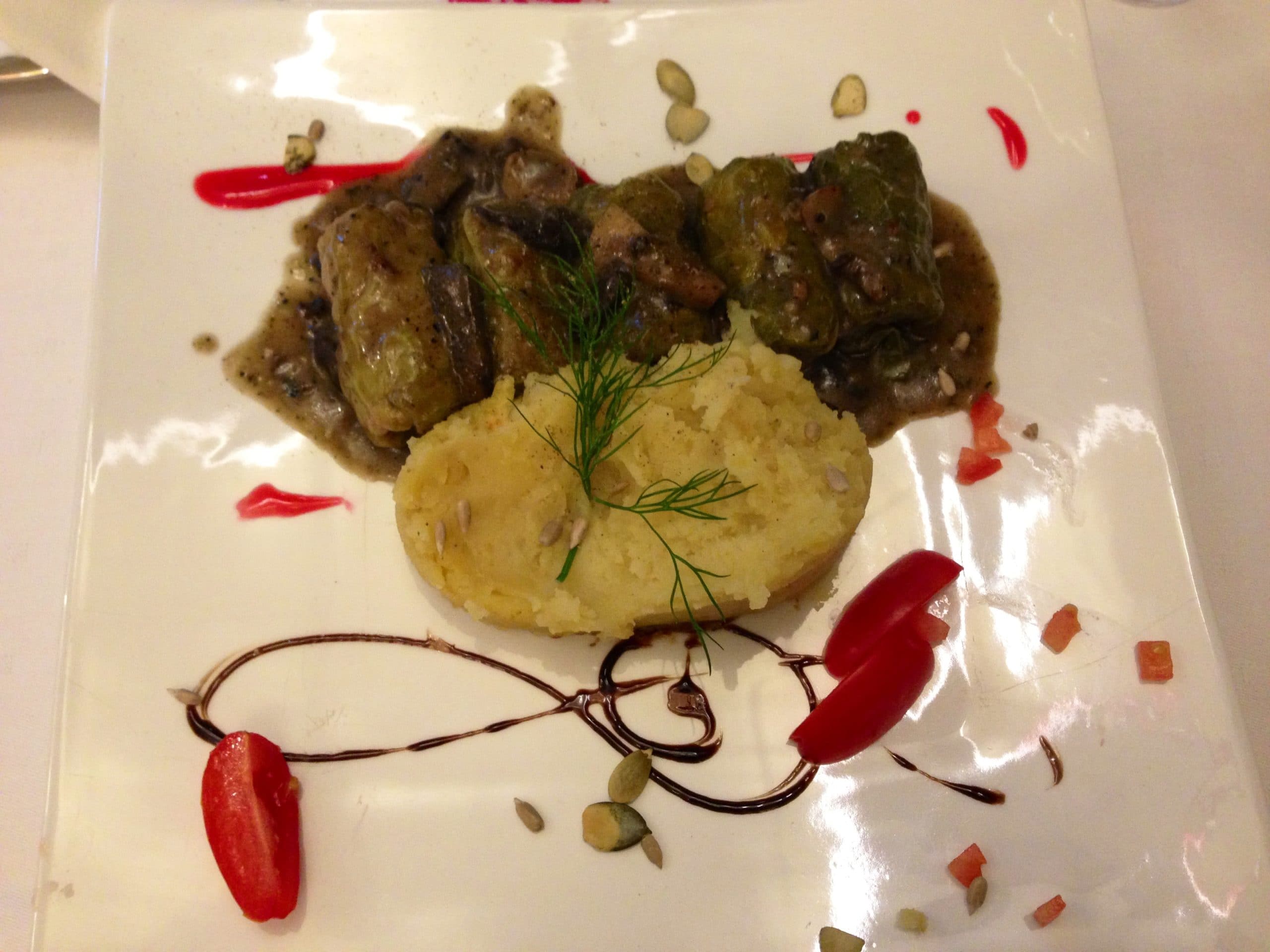 For my main course, I picked Polish cabbage rolls stuffed with pork and served with potato puree. It was rustic yet tasty and the colourful presentation was a thoughtful touch. For dessert, I had a lovely warm apple pie with vanilla ice cream. My bill was just 36zt. For the quality of food I got, it was great value for money!
Address: Miodowa 33, 31-052 Kraków, Poland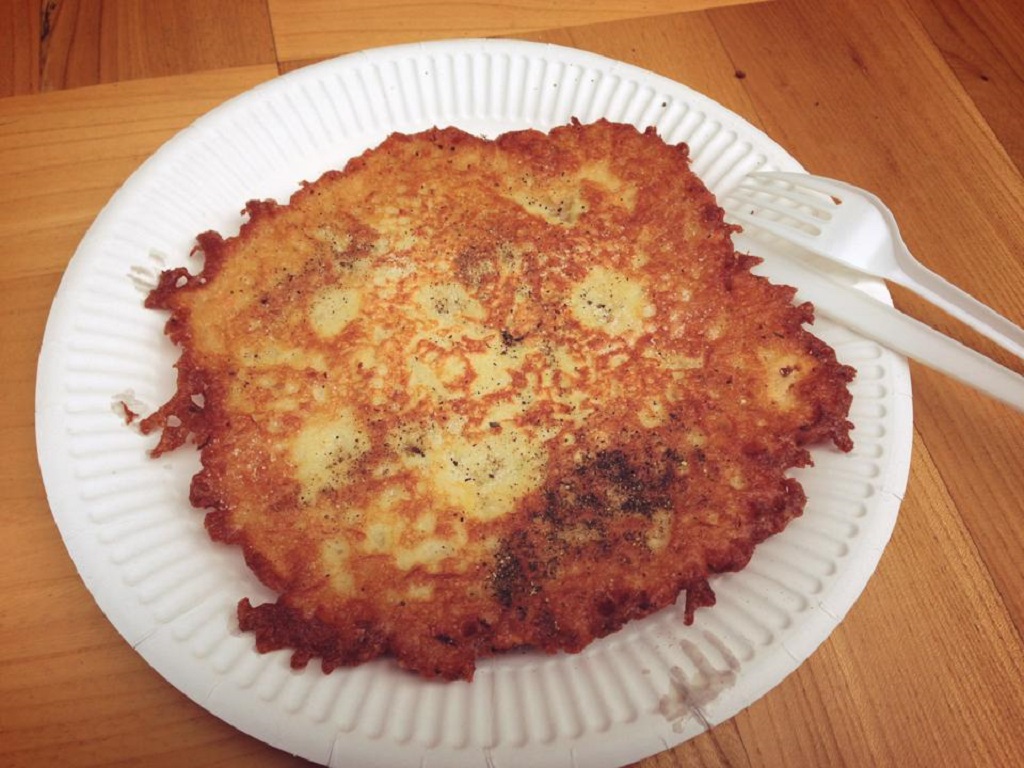 Unfortunately, there were many Polish dishes I didn't get to try, such as Pierogies and Zapiekanka, a type of open-faced baguette topped with melted cheese, meat, mushrooms, onion, and ketchup.
On my last day in Krakow, I came across this potato pancake on the street and bought it in my last-ditch attempt to get another local dish in my belly. It was actually similar to Rosti, so I think I would've been better off eating Pierogies or Zapiekanka.
As I made my way through Central Europe, my 3-day stay in Krakow left me with unforgettable lessons about its history. Seeing historic sites I've only read about and watched in movies was such a privilege. Being in Krakow taught me so much more than history textbooks ever could and I'm thankful to have had this experience.
[tabs]
[tab title="Where to Stay" icon="entypo-suitcase"]
[button style='blue' icon="entypo-suitcase" url='https://www.expedia.com.my/Krakow-Hotels.d6035306.Travel-Guide-Hotels' fullwidth='true'] Find Hotels in Krakow [/button]
[/tab]
[tab title="Let's Go!" icon="entypo-flight"]
[button icon="entypo-flight" url='https://www.expedia.com.my/lp/flights/sin/krk/singapore-to-krakow' fullwidth='true'] Flights to Krakow [/button]
[/tab]
[/tabs]