By Expedia Team, on May 18, 2019
Summer in Cyprus, the Alternative to Greece
So you might be wondering, what are the things to do in Cyprus and where is it exactly?
Floating in the Mediterranean sea south of Turkey, the island is the largest island nation in that region. With over 9,200 square kilometres of land, Cyprus offers up rich history and stunning beaches with equal aplomb. It even outshines the Greek Islands with its many advantages such as better weather and value. This might be the reason why many in Europe have picked Cyprus for vacation with its proximity, and are just keeping it quiet from the world 'til now.
If you're looking to inject some originality to your itinerary, or are a seasoned Greek island-hopper seeking a refreshing change, here are some sights that showcase the best of Cyprus.
It's the birthplace of Aphrodite

Greek and Roman myth fans rejoice! While Nicosia might be the capital, it is in Paphos (or Pafos for some) that real love is. And by that, we mean that this is where the legendary Goddess of Love and Fertility, Aphrodite, was born! If you need an immersive Greek adventure, Cyprus has it.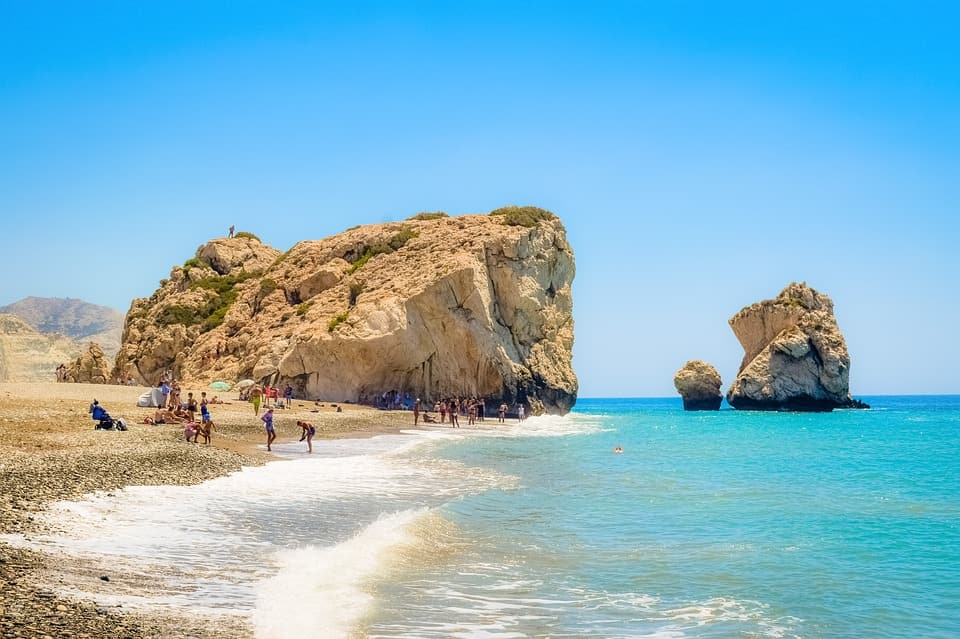 She's also worshipped as the Goddess of Seafarers and War in Cyprus, and her temple was erected here by the Mycenaeans in 12th century B.B. This means plenty of historic architecture and ruins can be found in the area, including the UNESCO Tomb of the Kings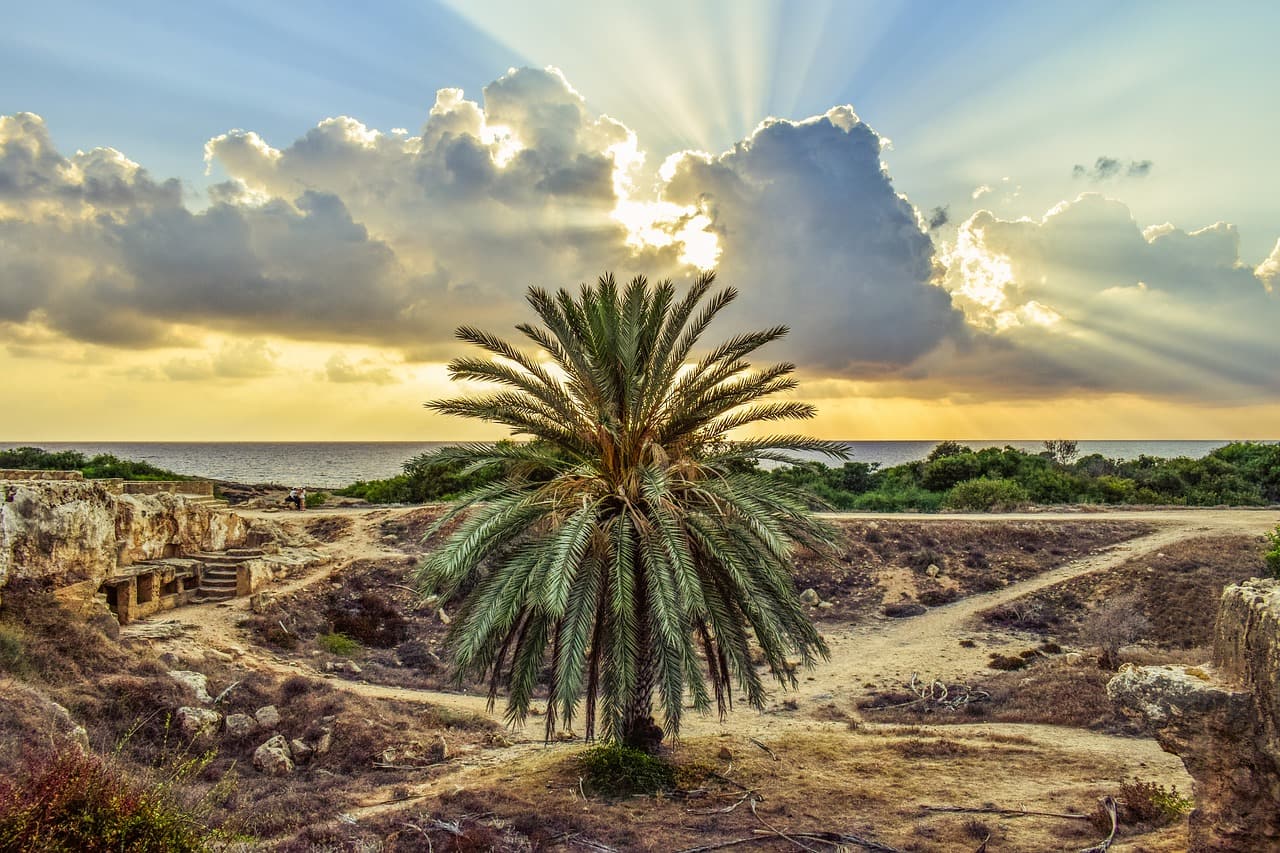 Believed to have been inhabited since the Neolithic period, you'll find pre-Hellenic influences filtering into the city. Kissonerga, on the outskirts, is a city that's also been inhabited since Greek times. If you're driving (which we highly recommend), take a coastal trip down to Petra tou Romiou, or Aphrodite's Rock, where you will find beautiful rugged rock formations within the foaming sea waters.
Make your base at Azia Resort & Spa. The atmosphere is luxuriously idyllic, with spacious rooms and views to die for.
See the world's most stunning mosaic preservations

At the Kato Paphos Archaeological Park, you'll find more evidence of stunning mosaic work. It's a thrill to see the ancient remnants come alive in such intricate designs, giving you a vivid experience of how it must have been like, and a big draw for Cyprus tourism.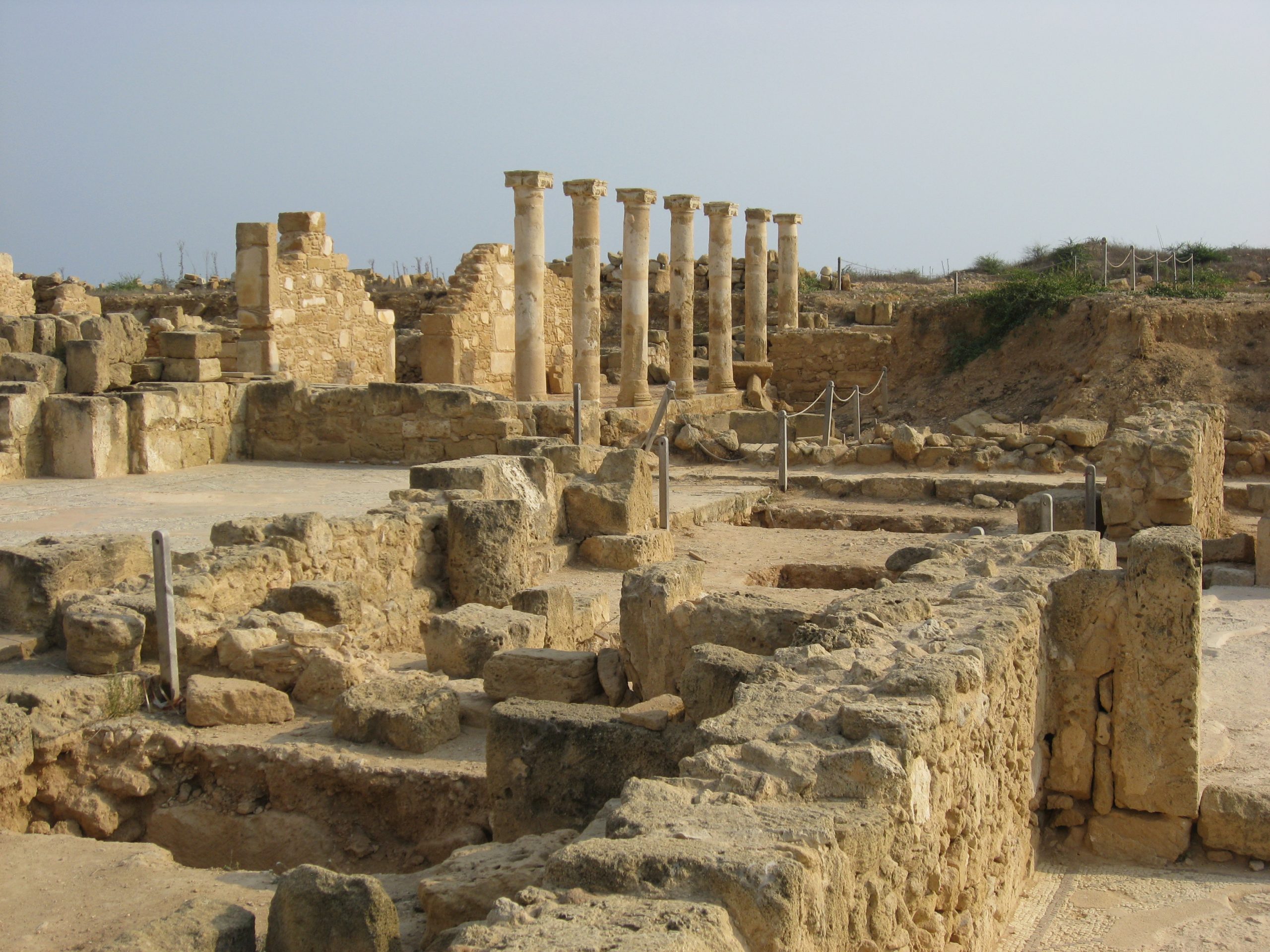 The former Greek and Roman site is so huge it's still undergoing excavation. But you'll still see impressive structures such as the four Roman villas, an agora, a theatre, and the Basilica of Chrysopolitissa – one of the largest on the island.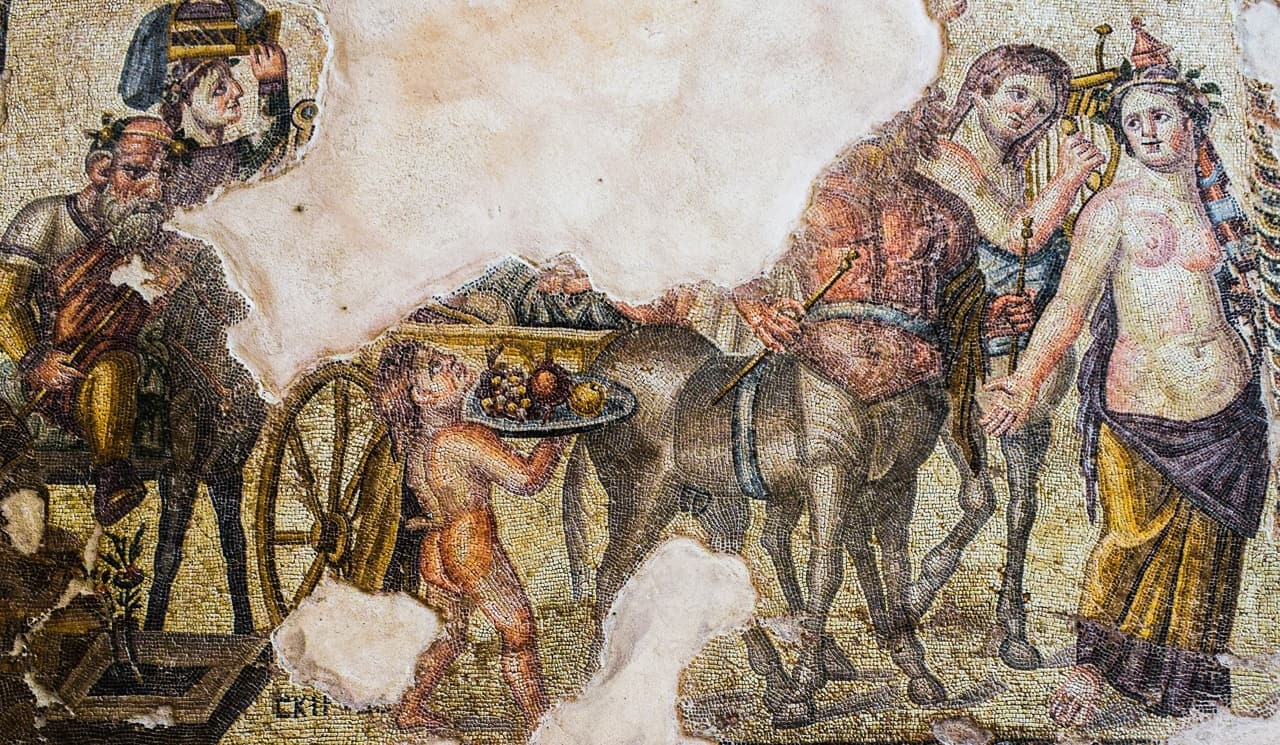 With murals of classic Greek characters such as Dionysus, Hercules, Achilles, and even one of the oldest portraying an encounter of Theseus with the Minotaur, Greek stories have never been livelier.
It has one of the most important prehistoric sites in the area

Even if you can't pronounce it, Choirokoitia (also Khirokitia) remains a must-see for the fact that it is one of the world's best examples of a prehistoric site.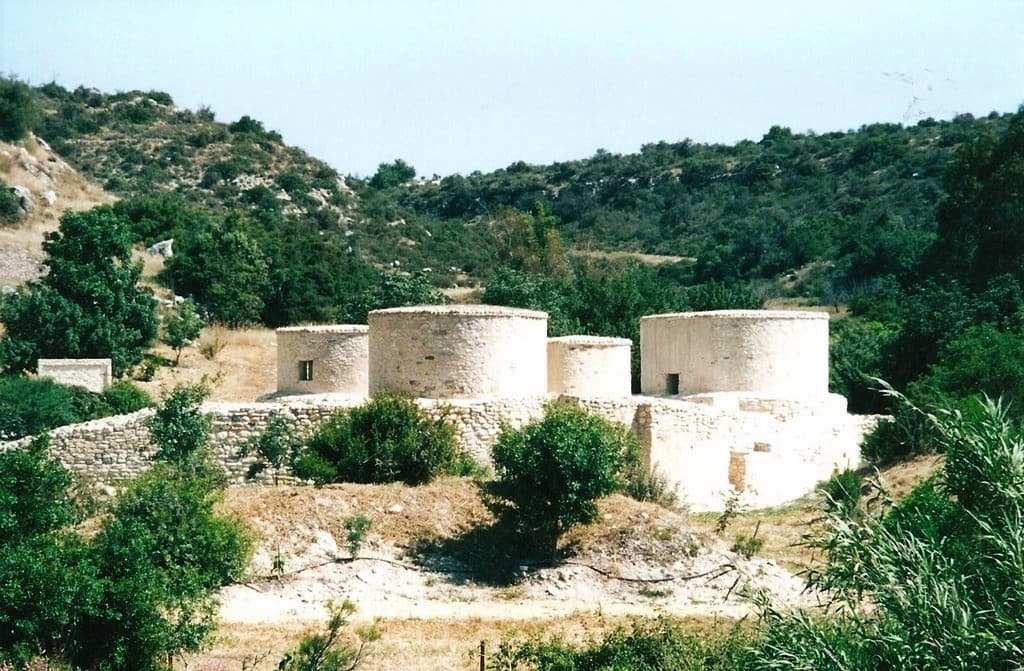 Situated in the Maroni valley, the closest cities are Larnaca and Limassol – both destinations in their own right. At the foothills of the Troodos range, you'll find well-preserved examples of the Cypriot Aceramic Neolithic – which, in short, means people who have lived here since the end of the 7th millennium B.C.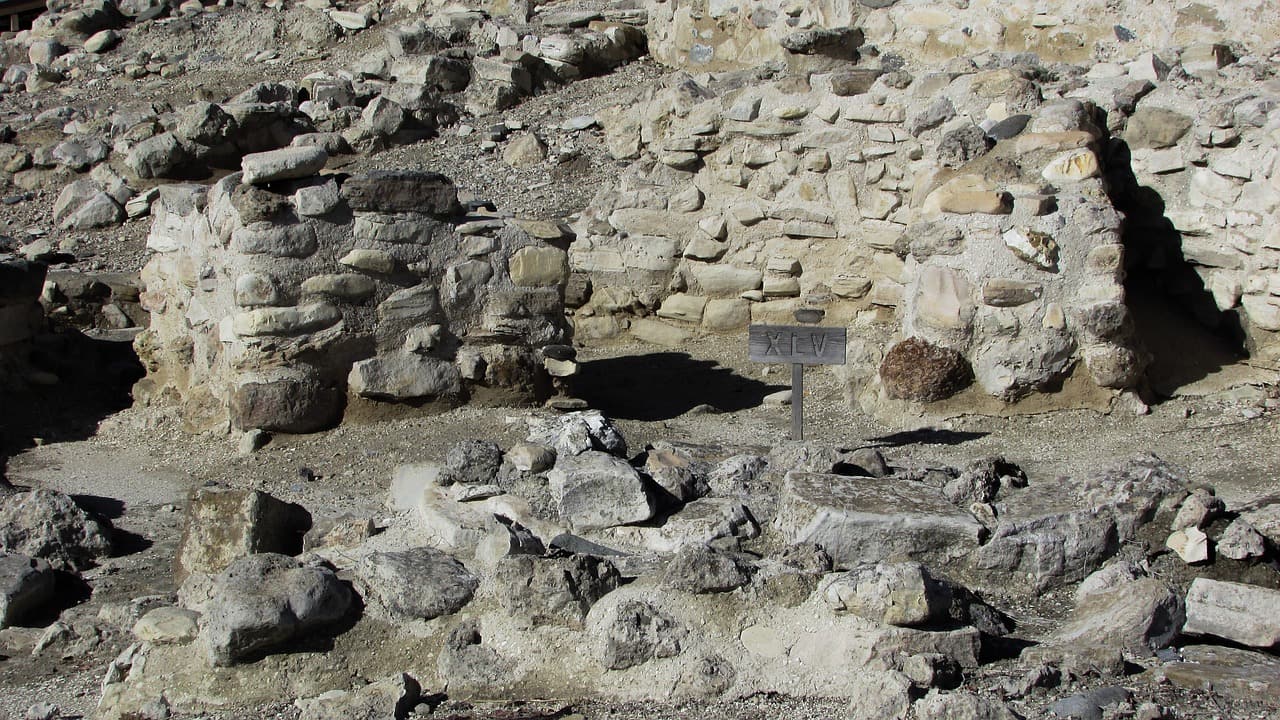 You'll find little houses with pits used for burying the dead within them (a common practice back then) and examples of stone vessels and tools. You'll also find beautiful jewellery made from Picrolite, a smooth green stone found in the region. For those who love their ancient things, Cyprus may have it better than the Greek Islands.
Stay at Napa Mermaid Hotel & Suites for your easy explorations here. Rooms are minimally chic and they have a breathtaking pool to relax after a day out.
It's painted churches are UNESCO-certified

Dotting the central Cyprus region of the Troodos Mountains are multiple UNESCO-certified painted churches. These 10 unassuming churches may appear plain and rustic on the outside, but within they hold gorgeous Byzantine artwork spanning over 500 years.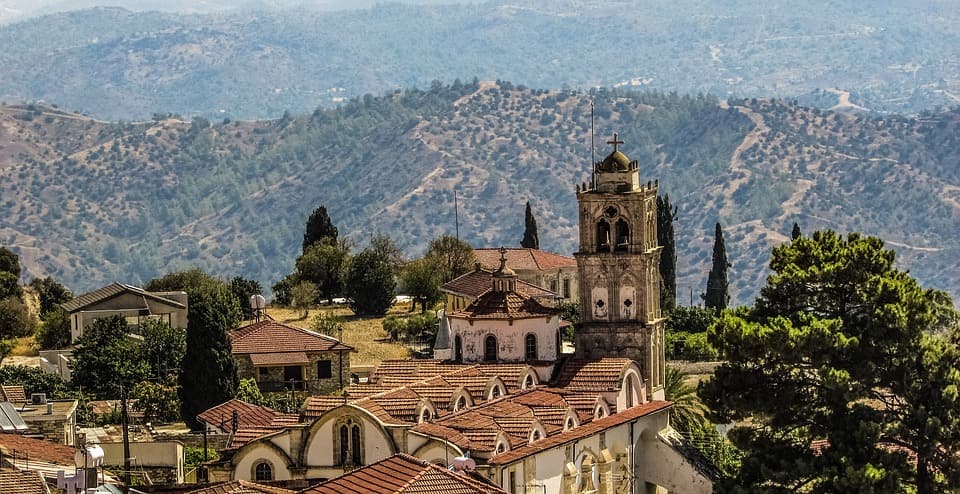 The living, functioning churches are incredibly authentic slices of indigenous design and can offer a close encounter of spectacular iconography. You can choose to go with tour buses for a fuss-free experience, but if you drive, do check opening times. If not, ask around nicely and you just might get a private viewing!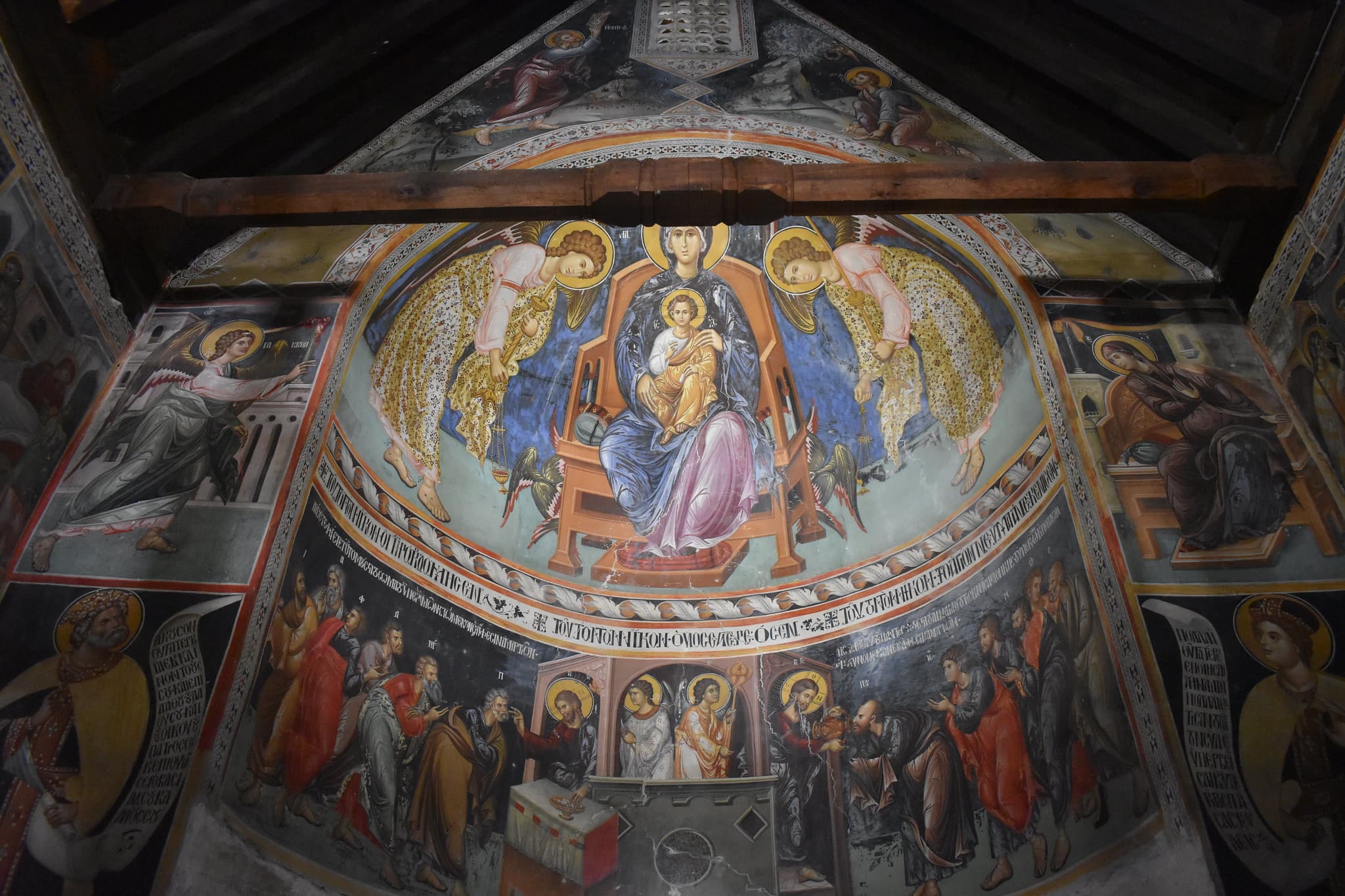 If you only have a day to explore them, pick Agio Nikolaos tis Stegis for their full-wall paintings and Panagia Asinou for examples of Constantinople's artwork that you can take pictures of. The unrestricted access to these monuments makes them one of the best places to visit in Cyprus, beating any touristy ones elsewhere.
The beaches are warmer, for longer

With over 320 days of sunshine every year, one of the best things to do in Cyprus is to enjoy the beaches. While both Cyprus and the Greek Islands are in the Mediterranean, the Greek beaches are a lot more varied and spread apart, requiring significant groundwork and coordination.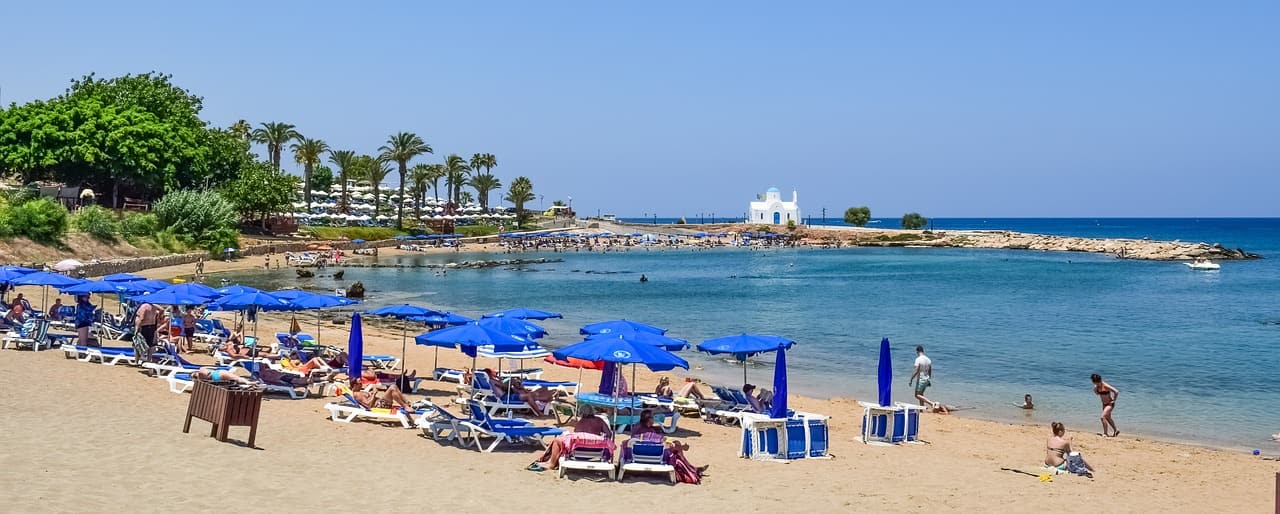 Over at Cyprus, the island's unified climate is ideal for lounging and any water sports you can dream of, including windsurfing, sailing, and diving. Water's too cold for your liking in Paphos? Limassol's warmer sea awaits less than an hour away. Most people enjoy the ones at Ayia Napa.
Affordable luxury comes in the form of Crowne Plaza Limassol, with comfortable and stylish rooms and impeccable service.
See the beauty of Turkish and Greek cultures

Much can be said about the divided island, but these days, going through "The Green Line" splitting the north and south takes only a smile and a stamp. Best of all, you get to enjoy two biggest communities of Greek and Turkish descent all on one island!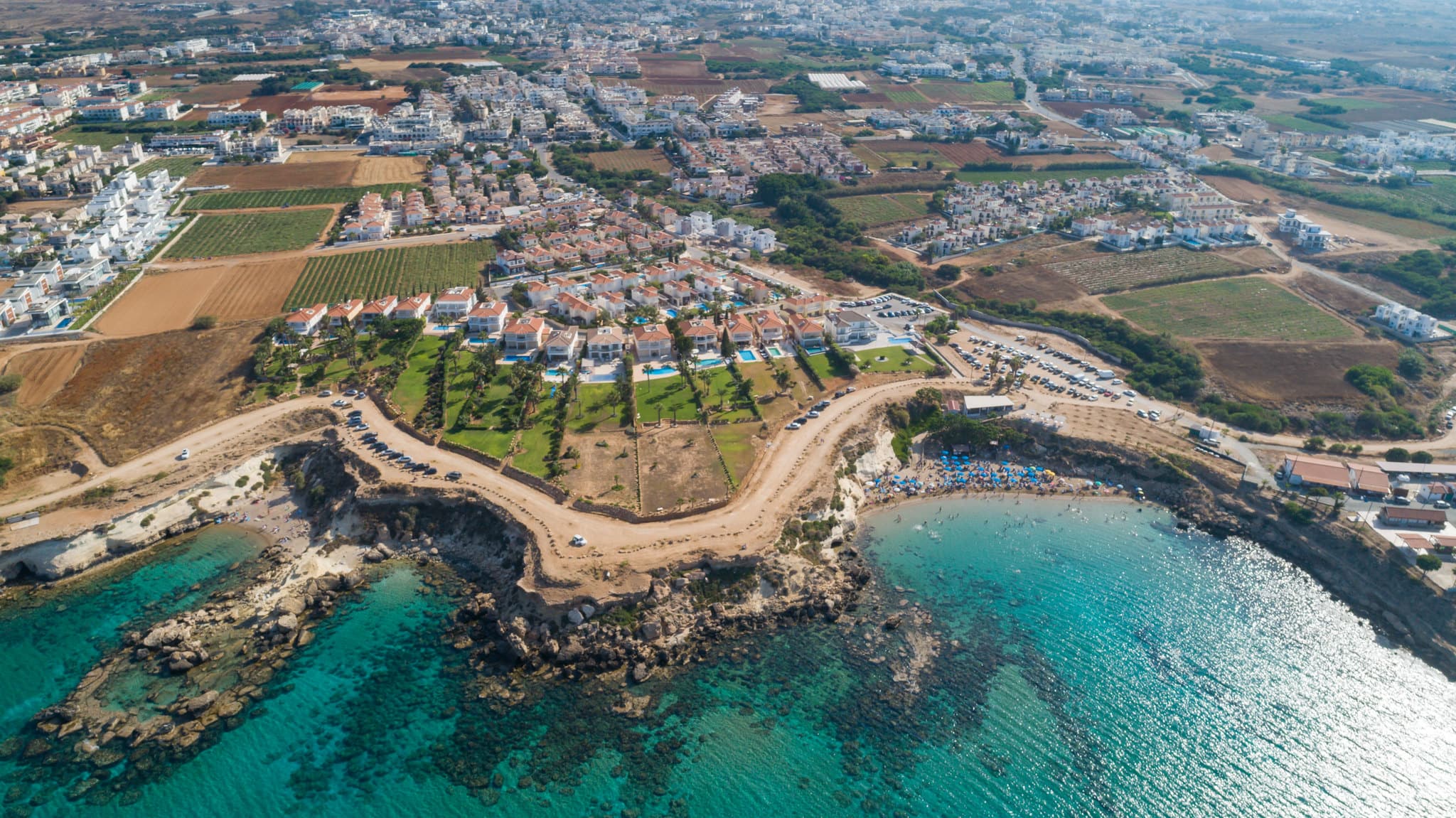 This organic blend of the Mediterranean and Middle Eastern makes Cyprus truly a unique destination, with structures and artwork that showcase the best of both worlds. For those that have seen Greek museums, you can understand the fatigue you get from seeing multiple Ionic displays. But here, the intricate and colourful Byzantine influence helps to add drama and flair to the designs.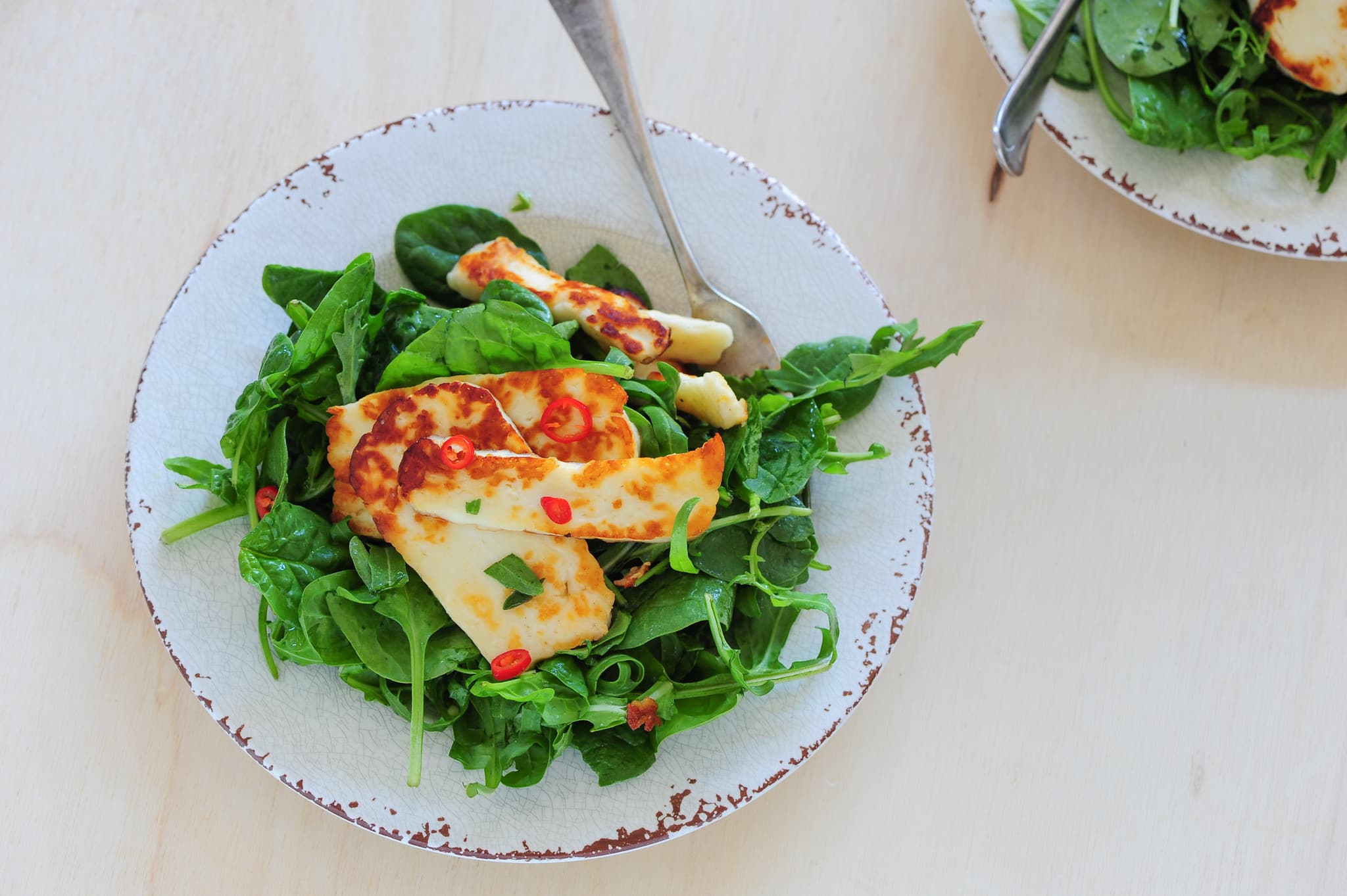 The best result of this blend has to be in the food. Cypriot cuisine does feature the Greek love of olives, their oil and feta, but there's more (and usually better) meat. The Eastern influence comes in the form of fragrant spices, garlic, and honey, which make for a more varied menu. Try the hearty stifado – beef slow-cooked with cinnamon, cloves, tomatoes, onions, and red wine, or Cyprus's goat and sheep cheese blend – the incredible halloumi.
Witness the other Mount Olympus

Yes, it's true – there's two of them. While the Greek Gods' home is situated off Thessaly in the country, Cyprus has their own Mount Olympus as the main peak in the Troodos range.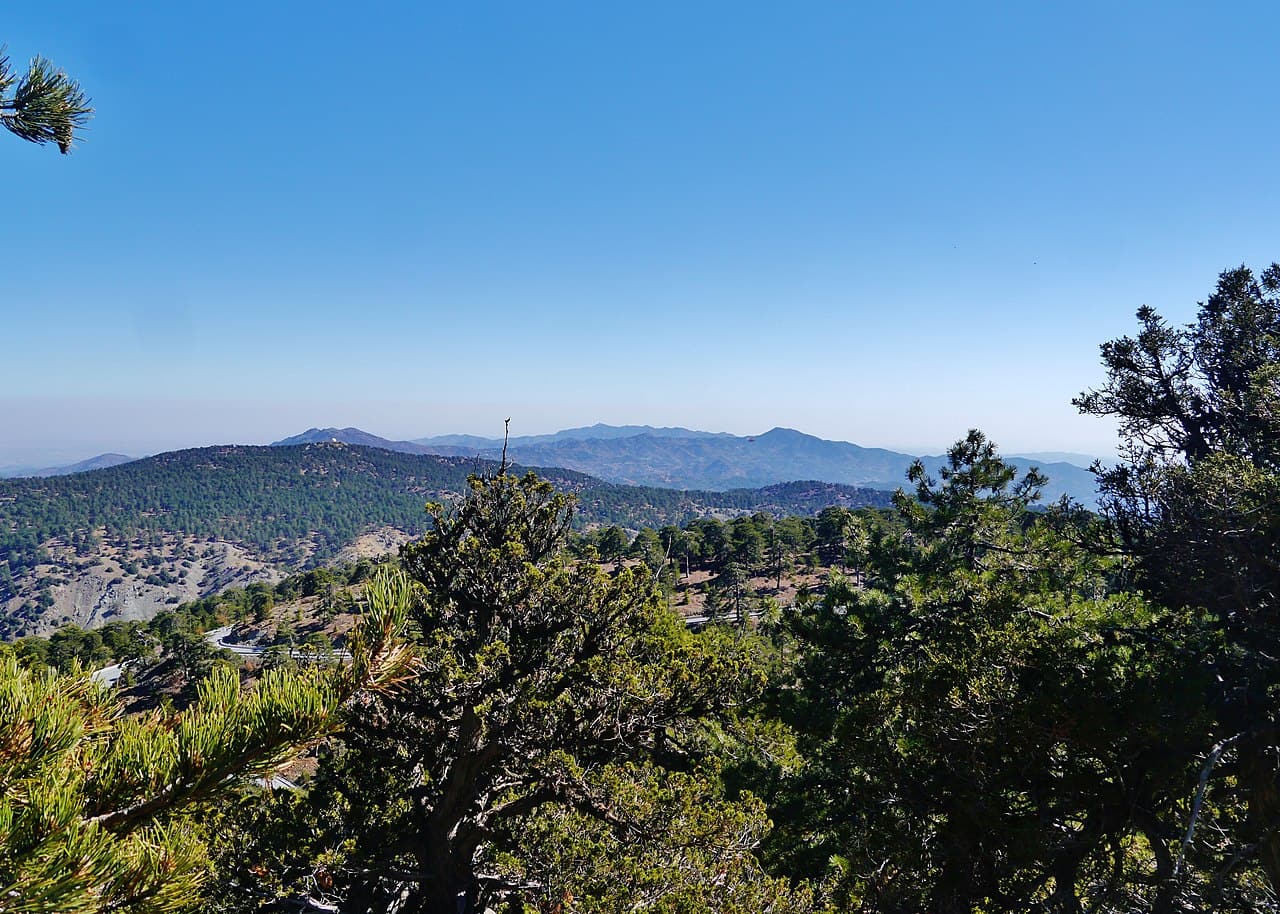 Greece's version might be taller at 2917 metres (Cyprus' is 1952 metres), but the island's version is every bit as scenic and picturesque, and much easier to access and view to boot. If you're self-driving through the region, you'll encounter charming hamlets and a fragrant display of cypress, pine, and cedar forests. Incredible!
While the Greek Islands each offer a distinct character, Cyprus trumps them all by bringing them together in one spot. There are no numerous ferry rides to catch or choosing between activities for your itinerary, the variety of things to do in Cyprus will ensure everyone's happy. The best of Cyprus is encapsulated in a holiday that's as full of balmy sea breeze as it has breathtaking vistas, with a cultural blend unique to the destination.
[tabs]
[tab title="Where to Stay" icon="entypo-suitcase"]
[button style='blue' icon="entypo-suitcase" url='https://www.expedia.com.my/Destinations-In-Cyprus.d45.Hotel-Destinations' fullwidth='true'] Find Hotels in Cyprus [/button]
[/tab]
[tab title="Let's Go!" icon="entypo-flight"]
[button icon="entypo-flight" url='https://www.expedia.com.my/Destinations-In-Cyprus.d45.Flight-Destinations' fullwidth='true'] Flights to Cyprus [/button]
[/tab]
[/tabs]