By Expedia Team, on February 4, 2020
Travelling Solo to Hanoi
It dawned on me one day, as I was travelling solo, that I had no one to share some of my more unique experiences with.
I had gone through situations like filing past the remains of former Vietnamese President Ho Chi Minh myself
. His preserved body is on display in a mausoleum in central
Hanoi.
It appears that it's something every Vietnamese has to do and a rite of passage for tourists.
Photography isn't allowed within the mausoleum so sharing the experience on social media wasn't possible
. I had to settle for a posting of the outside of the building.
But this did not convey the full experience of seeing the remains of the leader most Vietnamese considered the father of the nation
.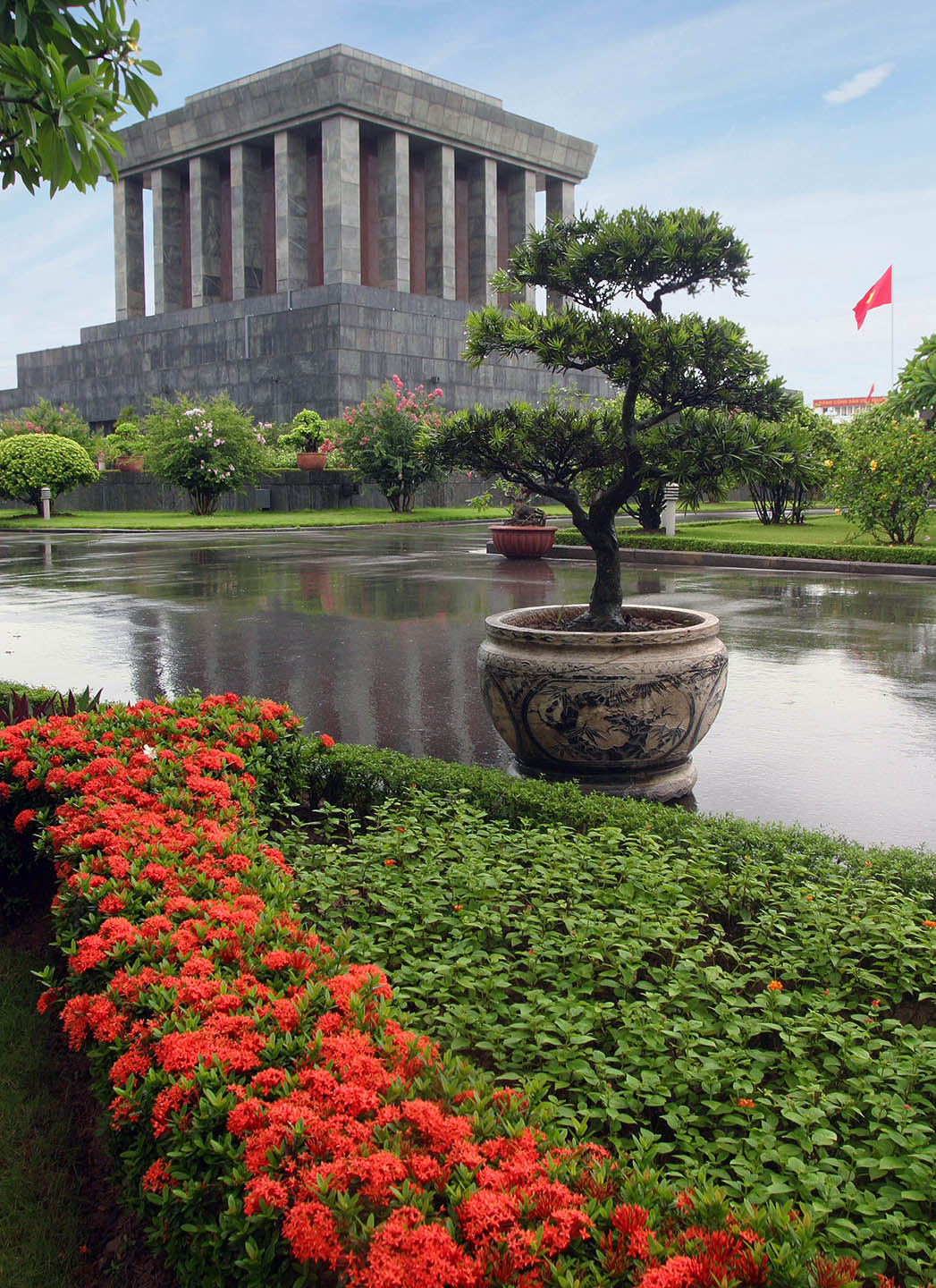 While Hanoi is very different from
Ho Chi Minh City,
it has many appealing qualities. Its history dates back some 1,000 years and there is a fascinating mix of both the new and the old today.
As the former capital of French Indochina, there are many reminders of all things French in Hanoi.
There are cultural attractions like the Opera House, art galleries, water puppet theatres, and museums
.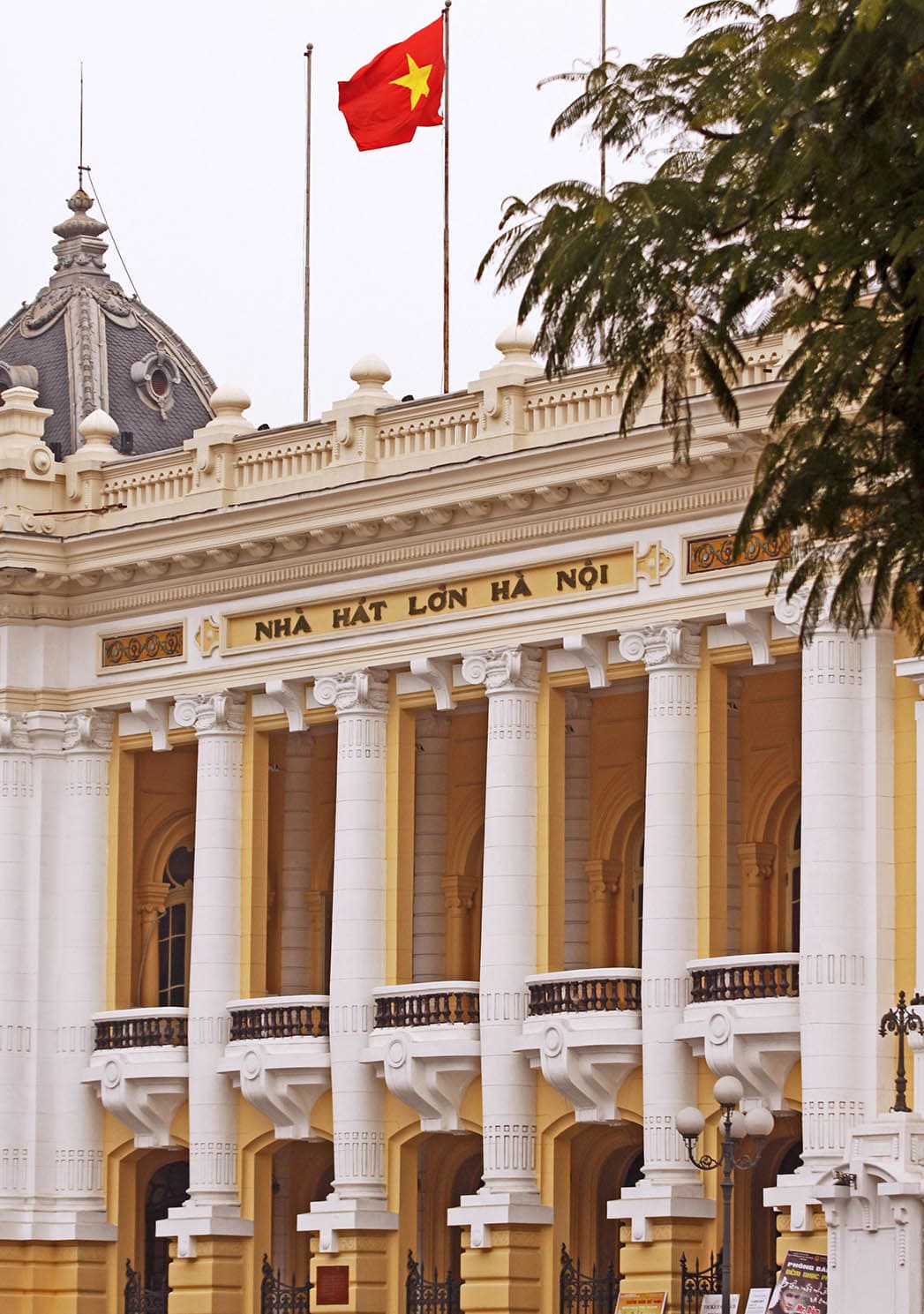 Thanks to its narrow streets and volume of motorbikes, Hanoi is notorious for its traffic congestion. Crossing the road by yourself can be challenging. So I joined other pedestrians in weaving through the traffic. Once you've become comfortable with Hanoi's pace, you'll find that walking around the historic city centre is one the best way to explore the city.
Lakeside Hanoi

Hanoi has two main lake districts with Hoan Kiem Lake being the one in the city centre. I found this the best area to stay in and to walk around. Shaded gardens surround it and these are a tranquil refuge as the locals come here to exercise and meet up with friends. It can take an hour to circumnavigate but, with so many distractions, I ended up taking half the day.
What is great is that, over the weekend, the roads surrounding the lake are closed to traffic. My timing was perfect and I enjoyed watching the locals dance, sing, play, exercise, and generally have fun without the traffic. Being alone, I was invited to join in some activities as many students wanted to practice their English.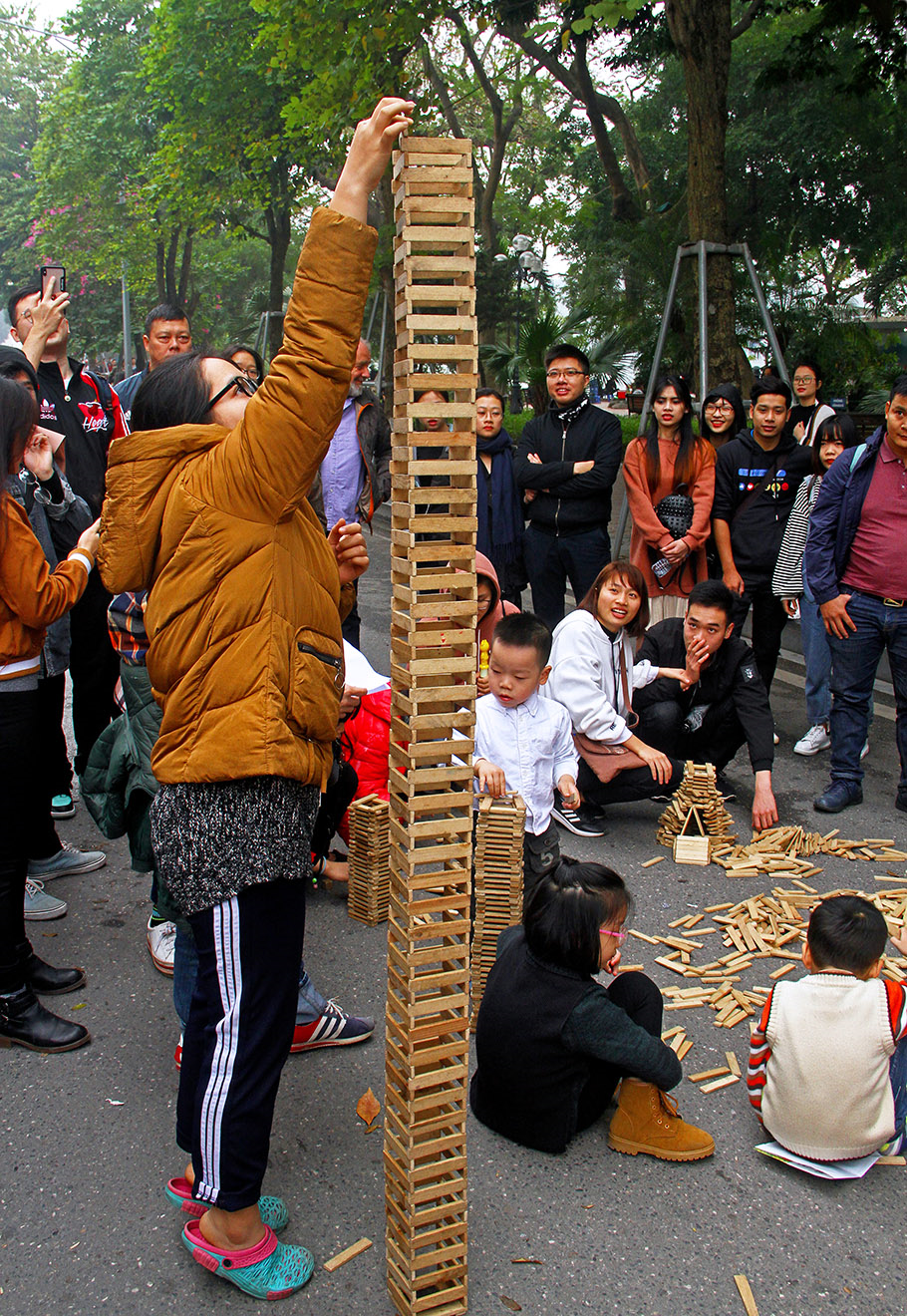 I also crossed the small red bridge leading to Ngoc Son Temple within the lake to learn more about the city's early history and legends.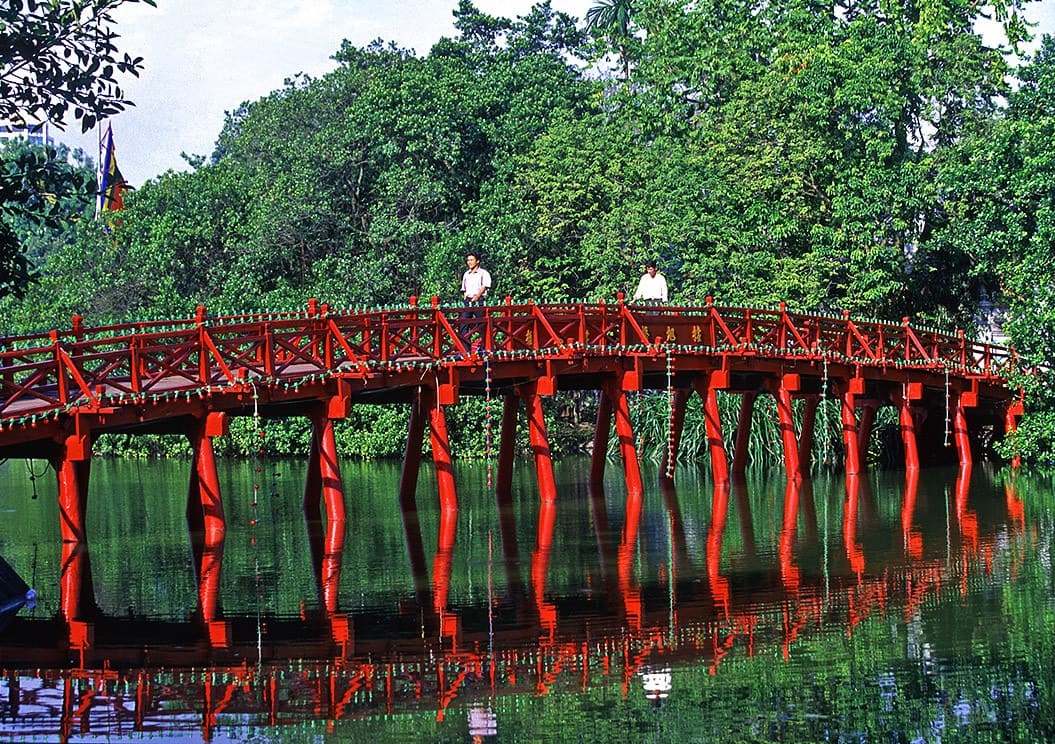 Coffee Culture

Thanks to the French, coffee is taken very seriously here and is considered an important export crop for Vietnam. One of the best places I found to enjoy it with a tasty croissant was the small rotunda-shaped building at the southern end of Hoan Kiem Lake. Bon Mua (Four Seasons) has a brilliant semi-open-air setting that is ideal for relaxing and people-watching and where I ended up talking to other travellers.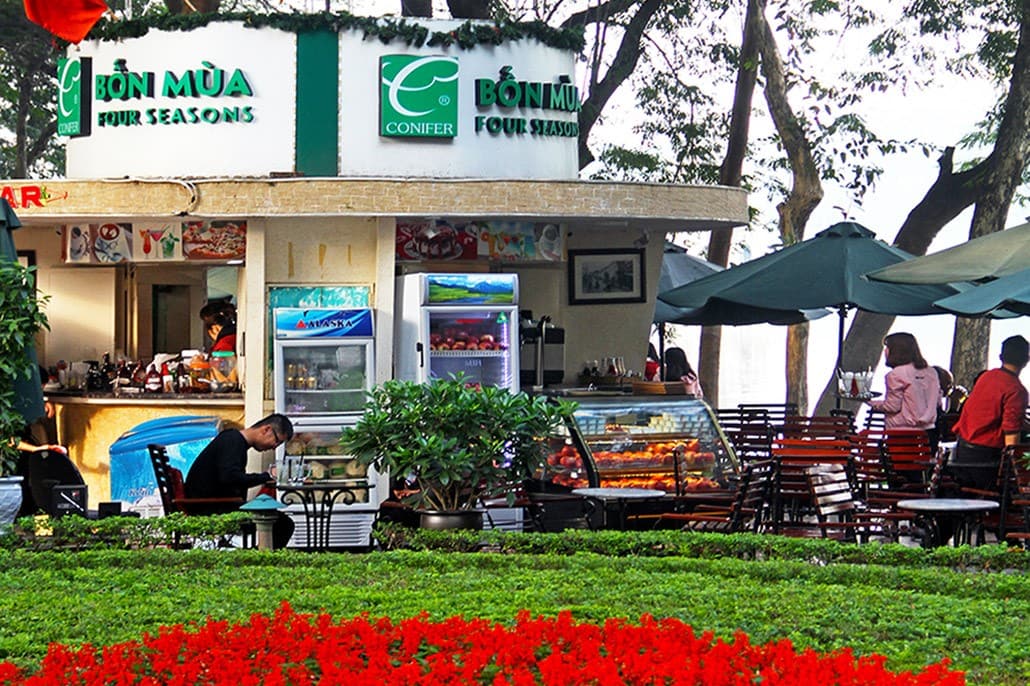 I visited the Hanoi Hilton (also known as Hoa Lo Prison) that was once home to American prisoners of war during the Vietnam War (what the Vietnamese call the American War).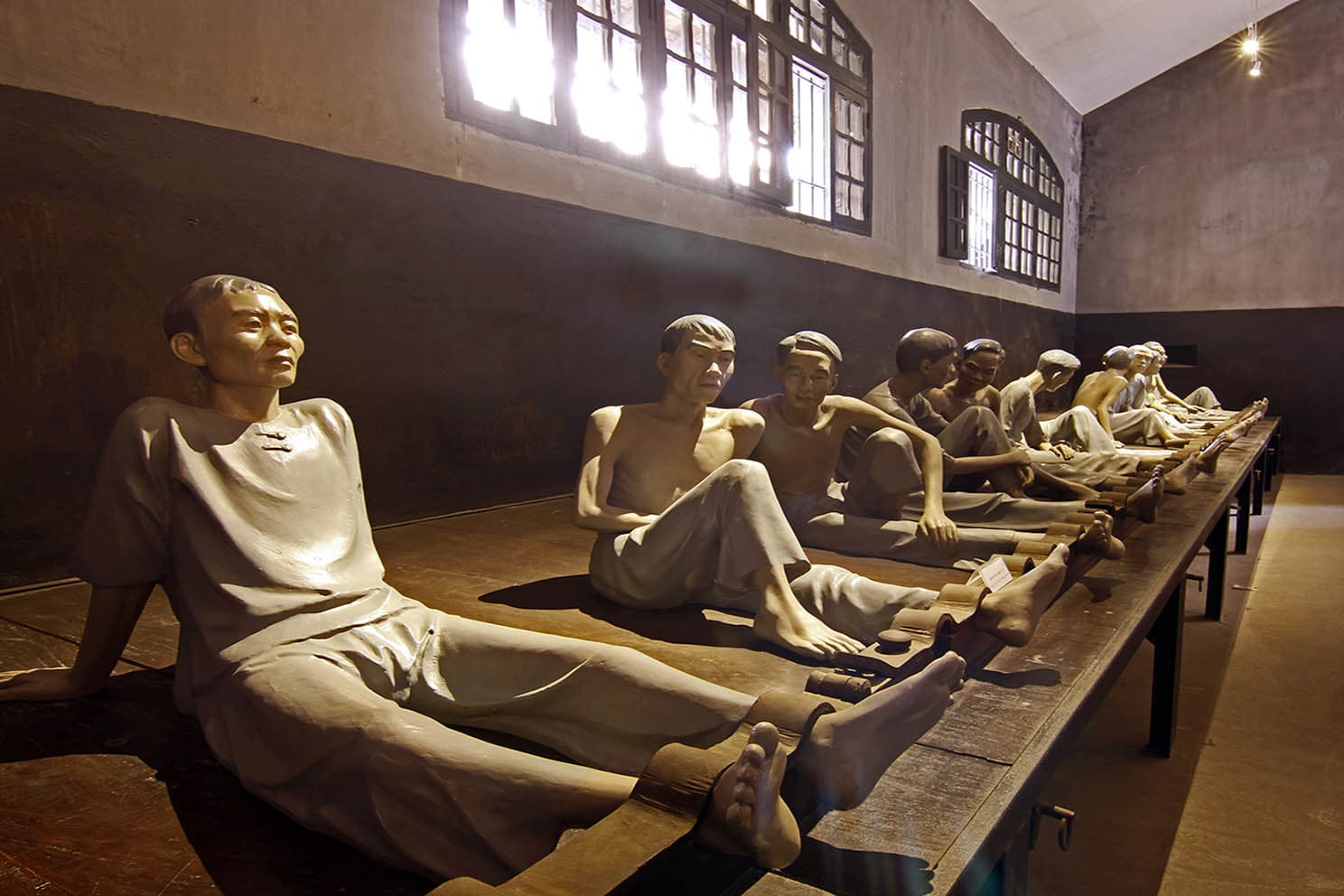 The National Water Puppetry Theatre is worth an evening visit with early bookings essential. Carved wooden puppets are skillfully manoeuvred on a "stage" of water.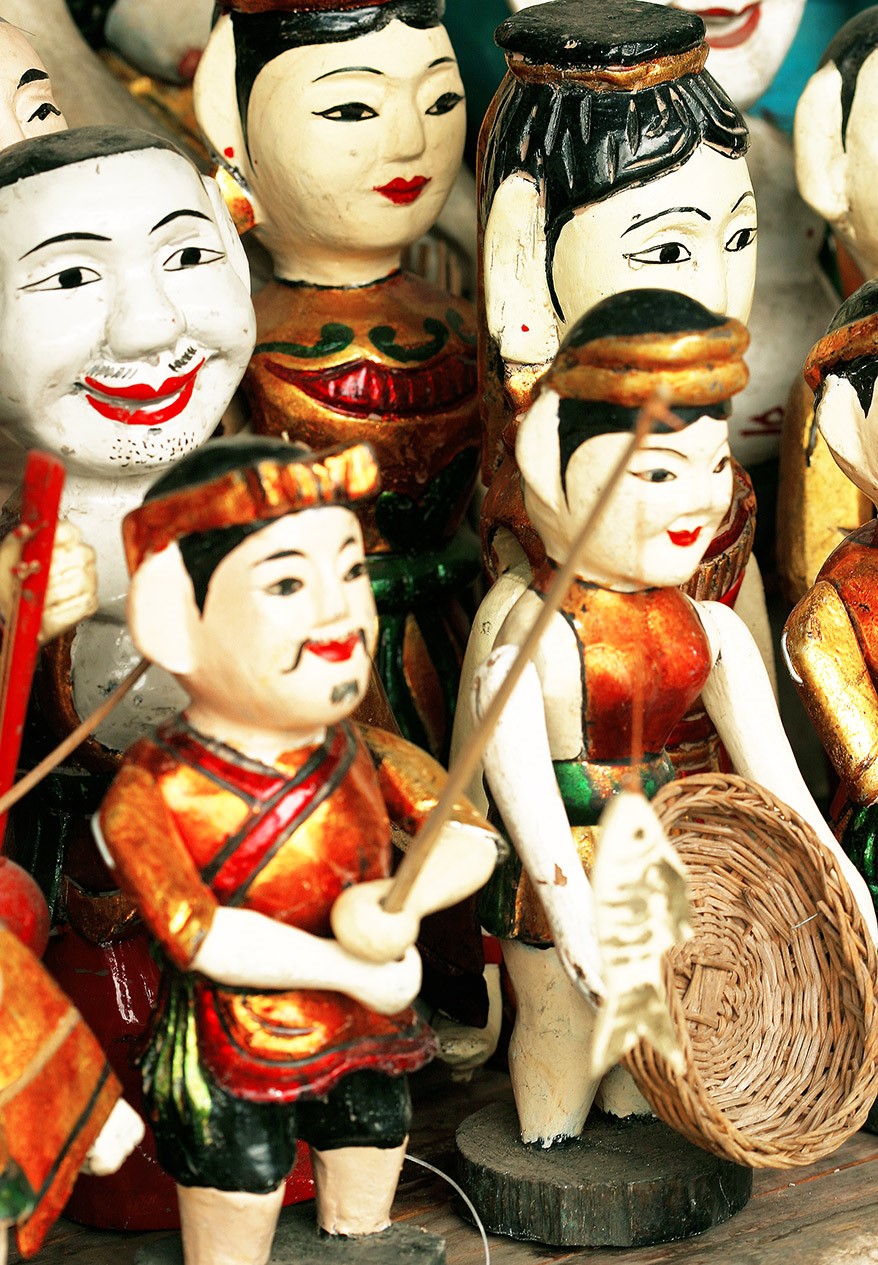 Street Food

Hanoi has delicious street food as well as many smart restaurants for those seeking more refined dining. The Vietnamese love their pho (pronounced "fur" or noodle soup of chicken or beef), served piping hot in street-side locations, markets, and restaurants.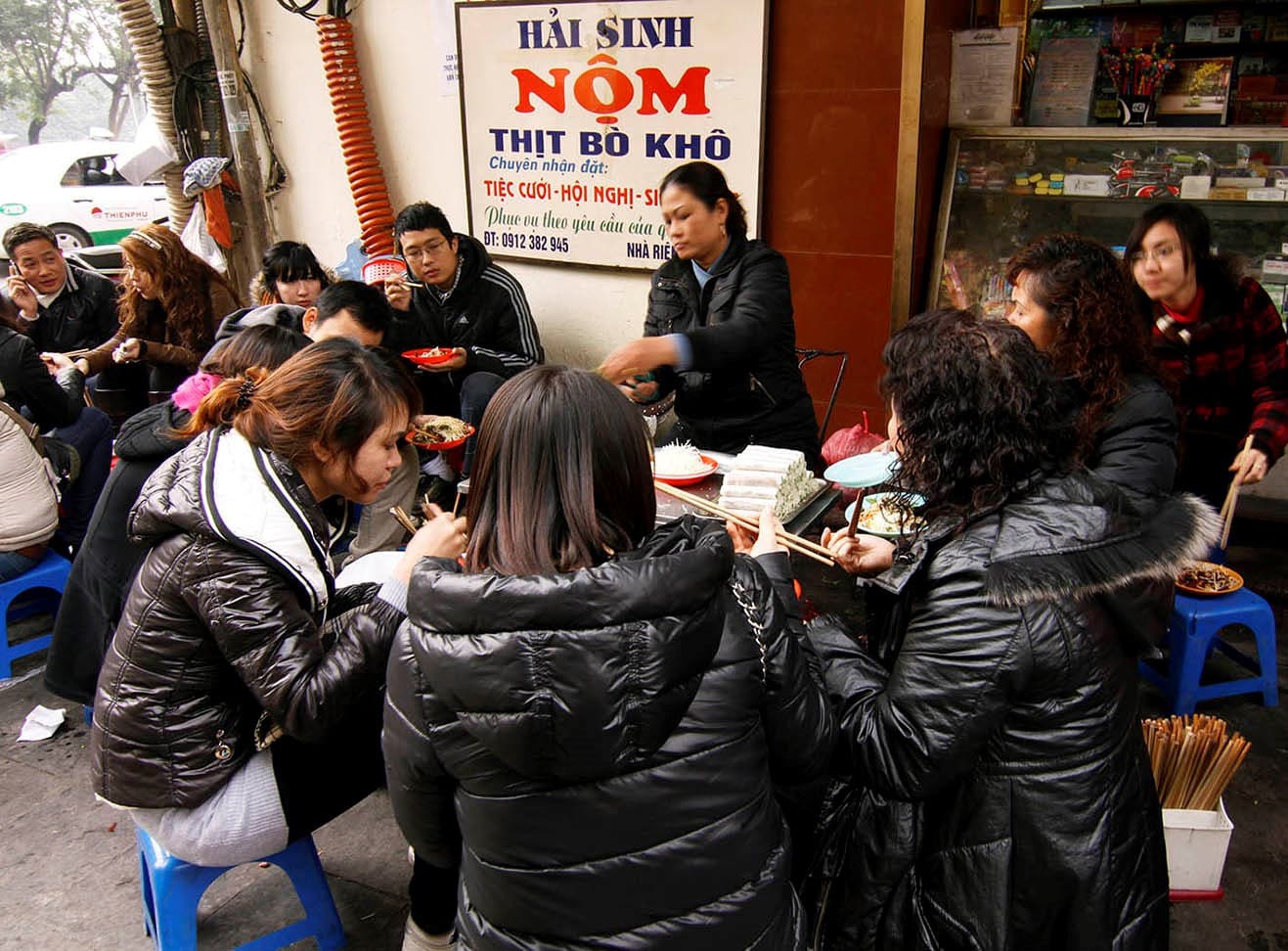 There are many other dishes that I tried with banh xeo (crispy pancakes), goi cuon (fresh spring rolls) and tamarind crab being just a few. For a lunchtime snack, I ate French-style baguettes filled with pâté, cucumber, carrot, coriander, and chilli sauce. I found that I always made friends when eating in street stalls.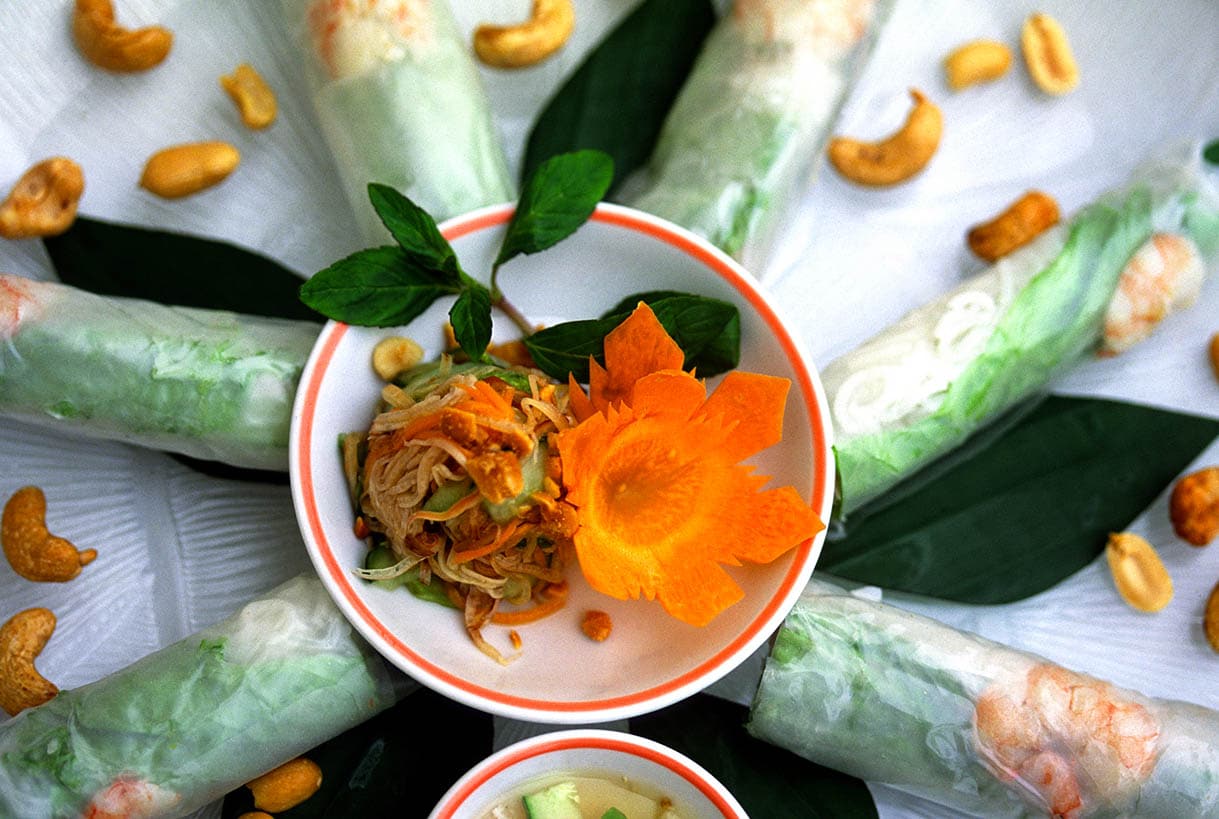 Dong Millionaire

Visit Hanoi, change less than RM200 and you'll be a dong millionaire. With your millions (and wads of notes), you can shop to your heart's content. Get to know the money as it's easy to mistake a 5,000 dong note for a 50,000, and remember to carefully count change.
Shopping is cheap although bargaining is acceptable in many shops. For lacquerware, water puppets, socialist propaganda poster art, interior goods, shoes and clothes, I shopped along Nha Tho, Hang Trong, and Hang Gai Streets as well as the "maze" known as the Old Quarter. The latter comprises 36 streets where specific trades are conducted along each street with "Silk Street" and "Stonemasons Street" being two examples.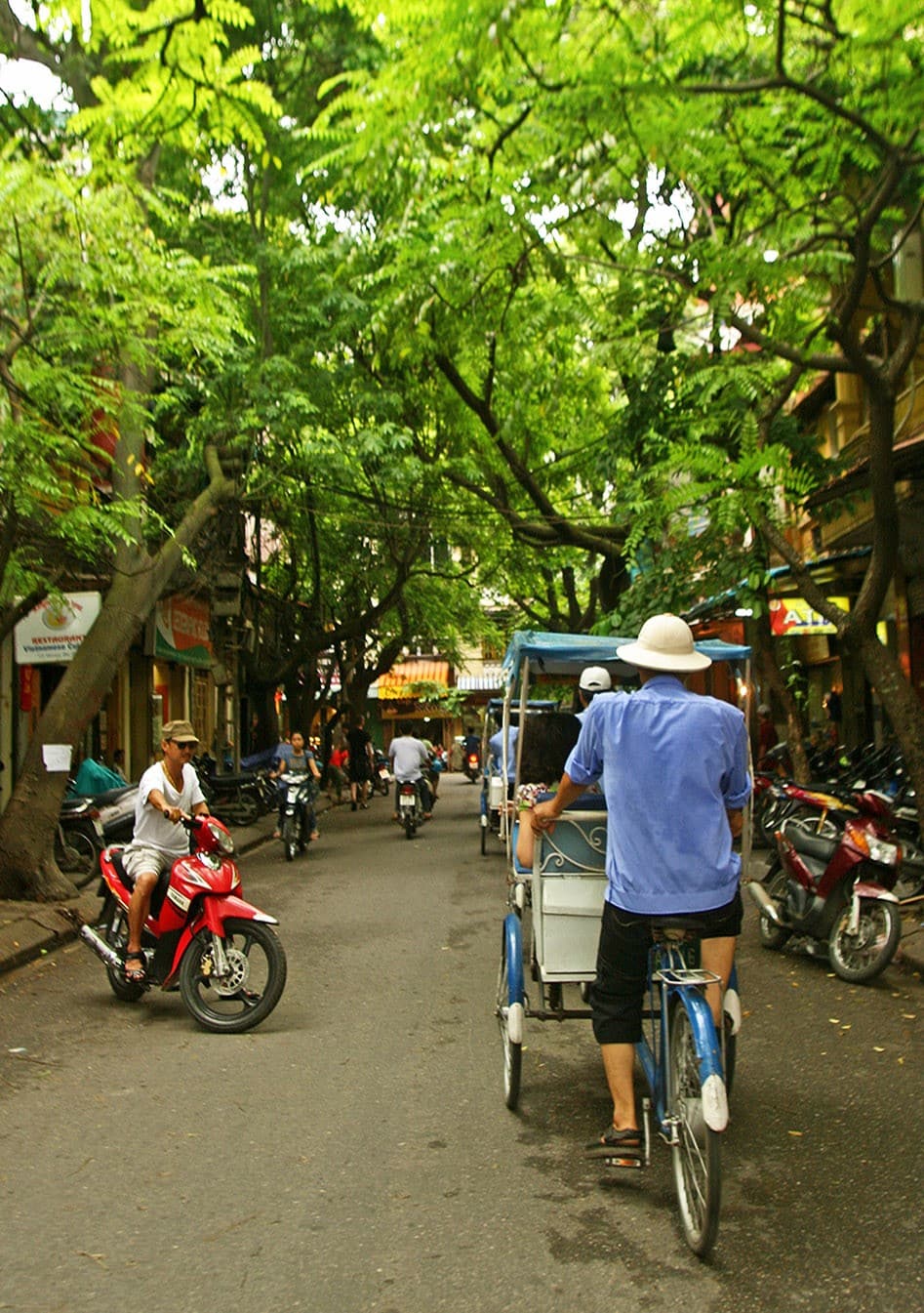 The expansive Dong Xuan Market offers many reasons to visit such as snacks, fresh produce, clothes, and homeware goods.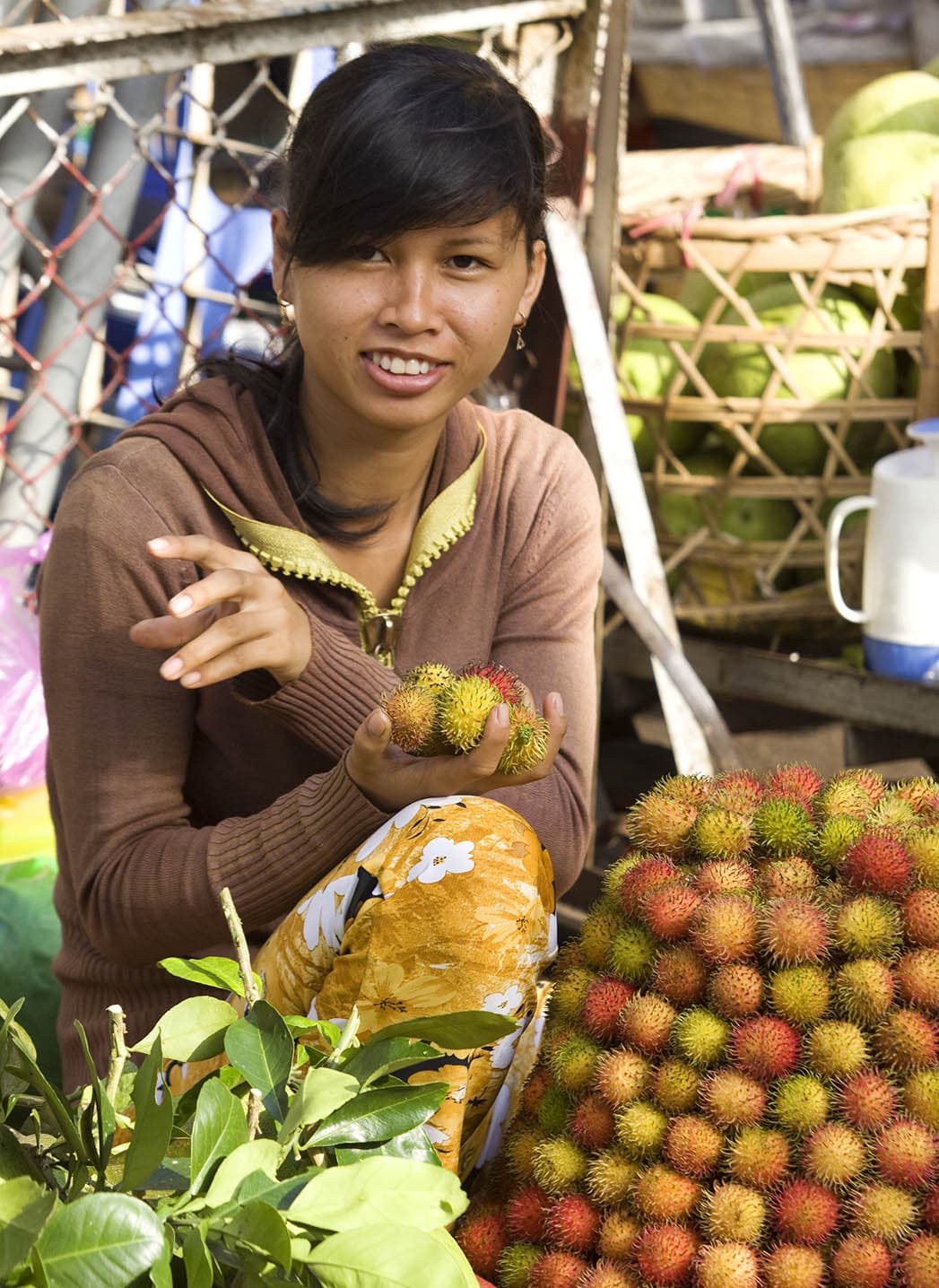 Where to Stay in Hanoi
Downtown Hanoi has accommodation to satisfy all budgets. The Sofitel Legend Metropole Hanoi is a heritage hotel offering impressive grand accommodation and attractions such as The Bunker, a war-era, air-raid shelter situated below the hotel's Bamboo Bar.
Other choices include the Pullman Hanoi, MGallery Hotel de l'Opera Hanoi, and the affordable and comfortable Mercure Hanoi La Gare. Each one of these is located in a different part of the city so match what you want to do with where you want to stay.
Hanoi is one of Asia's great cities whether travelling alone or with friends.
Hanoi Travel Tips for Solo Travellers
Travel light – on many occasions, you will have to carry your bag everywhere as you won't have a companion to guard it – take one medium-sized backpack.
Travel with a small bag within the backpack for daily excursions when you can leave your main backpack safely in your hotel room.
Avoid boredom by developing travel plans while dining alone.
Befriend other travellers, especially families with children, who can guard your bag when you need to do things like using the toilet.
Keep your valuables (passport, money, and credit cards) concealed on you at all times and not in your backpack.
There are direct flights between Kuala Lumpur and Hanoi on Vietnam Airlines, AirAsia, and Malaysia Airlines with flights taking about 3.5 hours.
Malaysians don't require a visa to visit Vietnam but many other nationalities do (confirm this with the Embassy of Vietnam in Kuala Lumpur).
[tabs]
[tab title="Where to Stay" icon="entypo-suitcase"]
[button style='blue' icon="entypo-suitcase" url='https://www.expedia.com.my/Hanoi-Hotels.d1428.Travel-Guide-Hotels' fullwidth='true'] Find Hotels in Hanoi [/button]
[/tab]
[tab title="Let's Go!" icon="entypo-flight"]
[button icon="entypo-flight" url='https://www.expedia.com.my/Cheap-Flights-To-Hanoi.d1428.Travel-Guide-Flights' fullwidth='true'] Flights to Hanoi [/button]
[/tab]
[/tabs]